Chinese New Year is all about lucky symbols, and what could be luckier than these 13 Golden Recipes for a lucky Chinese New Year? Not to mention, they're delicious too!
Jump to:
Chinese New Year, or CNY for short, is all about symbols: we eat peanut cookies because they symbolise fertility, noodles for long life, dumplings because they look like gold ingots and so on. Since the colour gold is associated with auspiciousness - and wealth!- in Chinese culture, I decided to do a round-up post of these 13 Golden recipes to bring luck to your Chinese New Year table. They would not only look amazing, but also please all your elderly/ superstitious relatives and make sure that the year ahead is a great one for you! (We all need it after 2020 and 2021...And, if you have vegan guests, here are 23 vegan CNY dishes for an inclusive and harmonious menu! If not, check out this list of over 70 lunar new year recipes for all diets!))
Chinese New Year Peanut cookies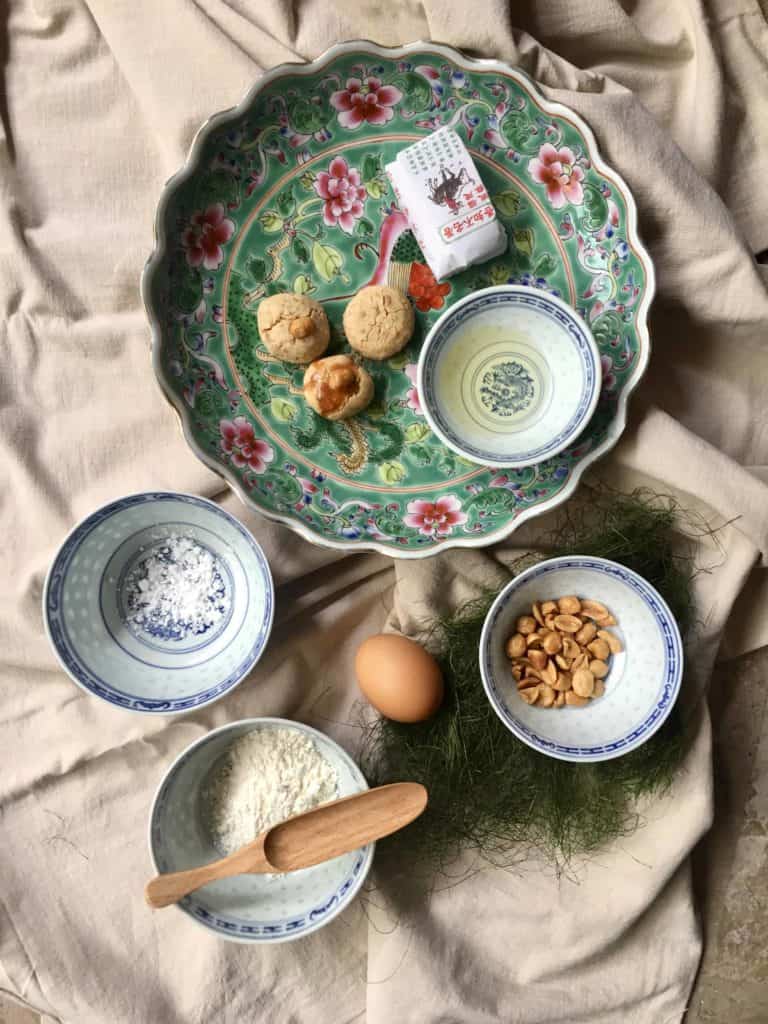 Classic Chinese peanut cookies
More a burnished gold colour, these Chinese New Year peanut cookies were developed after baking 2000 cookies- so melt-in-the-mouth and yet crunchy that someone once ordered 22 jars in 1 go!
Check out this recipe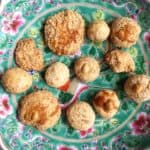 Golden salted egg dishes
You can even use your homemade salted eggs to make this fried rice and popcorn, if you put your eggs in a salt brine now!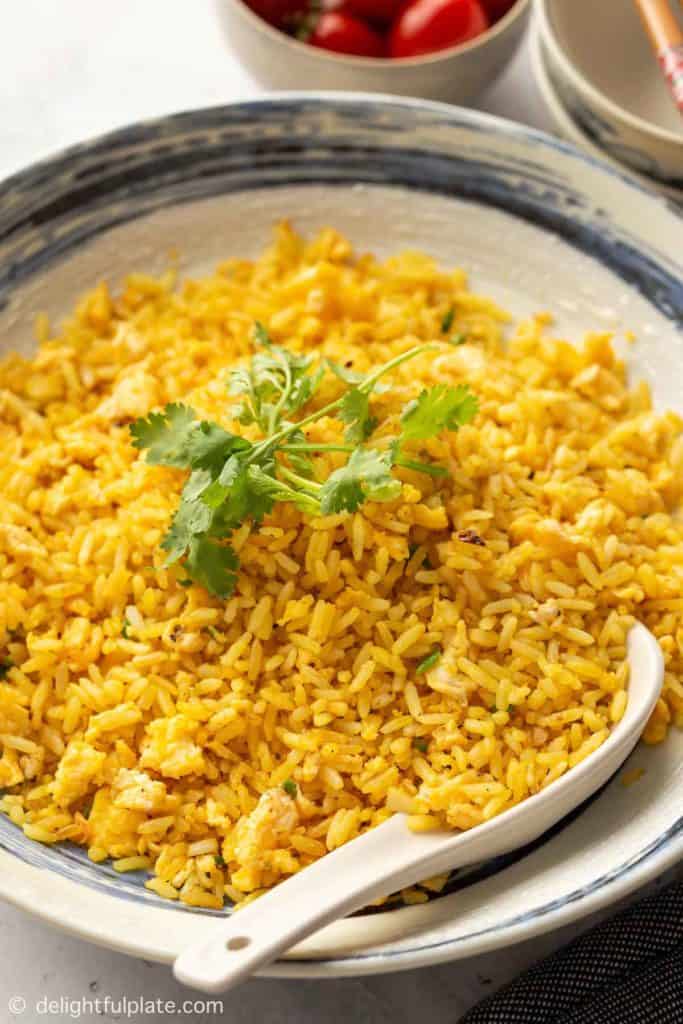 Salted Egg Fried Rice with Golden Grains
Singapore is a nation of salted egg lovers, so we have all types of salted egg dishes, including salted egg fried rice. However, I've never seen a salted egg recipe that calls for turmeric, and there's no doubt that this plate of fried rice looks very lucky indeed, so I decided to add it to the round-up!
Check out this recipe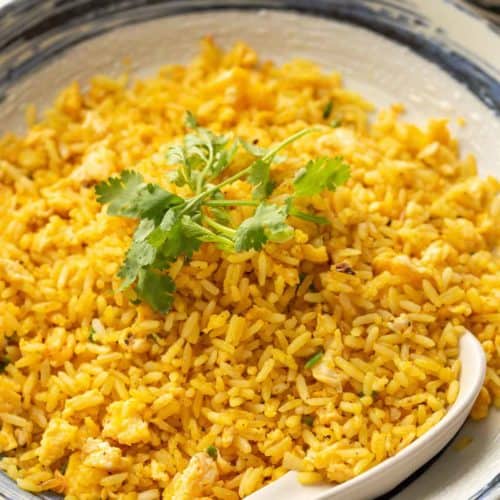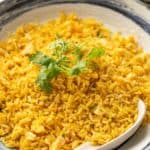 Making your own popcorn is easy (and also healthy, if you serve it lightly salted and with no other sauce!) but if you're new to it, here are some tips on how to pop popcorn on a stove.
Salted egg yolk popcorn
There are so many sweet Chinese New Year snacks around, why not have some savoury ones for a change? If your guests like umami and bold flavours, this salted egg popcorn will be a crowd-pleaser!
Check out this recipe
Golden Cheese Instant Noodles
Golden Cheese Ramen
Whilst instant ramen isn't a common sight at the Chinese New Year Table- and neither is cheese!- this festive coloured 5-star rated cheese instant noodles recipe would be a great meal for someone who has no choice but to celebrate Chinese New Year alone. A solo meal can still be delicious and festive!
Check out this recipe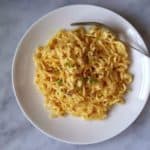 Vegan Wonton Dumpling Soup
Dumplings are a classic CNY dish, and this soup owes its colour to the use of nutritional yeast, which also lends it savouriness. Even better, it only takes 20 minutes to cook, and doesn't use unhealthy shopbought stock/ bouillon/ powder etc!
Check out this recipe
Gold curry puffs
Frying tip: if you don't have a food thermometer, do as the Chinese have been doing for centuries and insert the tip of your wooden chopsticks into the oil. If the oil is hot enough, you should see bubbles forming around the wooden tip. (Note: if you put the curry puffs in before the oil is hot enough, they'll be oily and greasy!) I'd take these over the gold chocolate coins anyday- those look nice but are made of such crappy chocolate, I'm actually making my own this year!
Vegan curry puff/ karipap/ epok epok
These super popular Singaporean snacks are perfect for parties, as they can be batch made and frozen. Moreover, they taste good straight out of the fryer or at room temperature.
Check out this recipe
Ikan Pesmol, or Spicy Indonesian Fish
Ikan Pesmol, or Spicy Indonesian Fish with Pickles
Fish + Gold = Double Luck for the New Year
Check out this recipe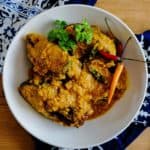 Golden Pumpkin Poached Rice with Fish
Chinese Pumpkin Poached Rice
If the gold colour wasn't enough, there's also fish, a homonym for abundance! And since this was adapted from a Shangri-La Hotel recipe, you know it's going to be good! (FYI Shangri La Singapore's Chinese restaurant was awarded a Michelin star!)
Check out this recipe
Gold-coloured egg drop soup
Gold-coloured egg drop soup
Egg drop soup is a staple at an American Chinese takeaway but it's really easy to make at home- why not try this recipe which has over 60 5-star reviews!
Check out this recipe
Golden Osmanthus Recipes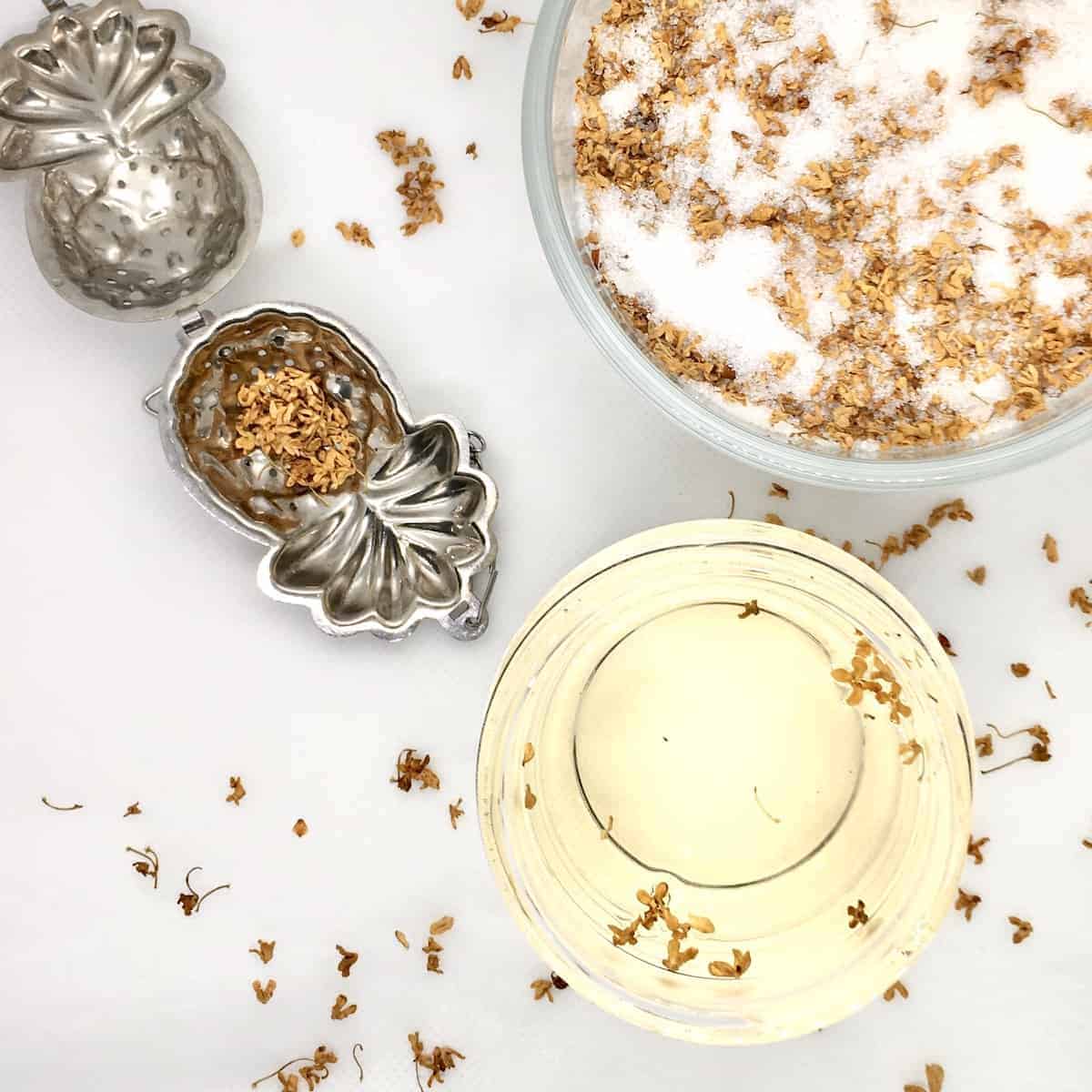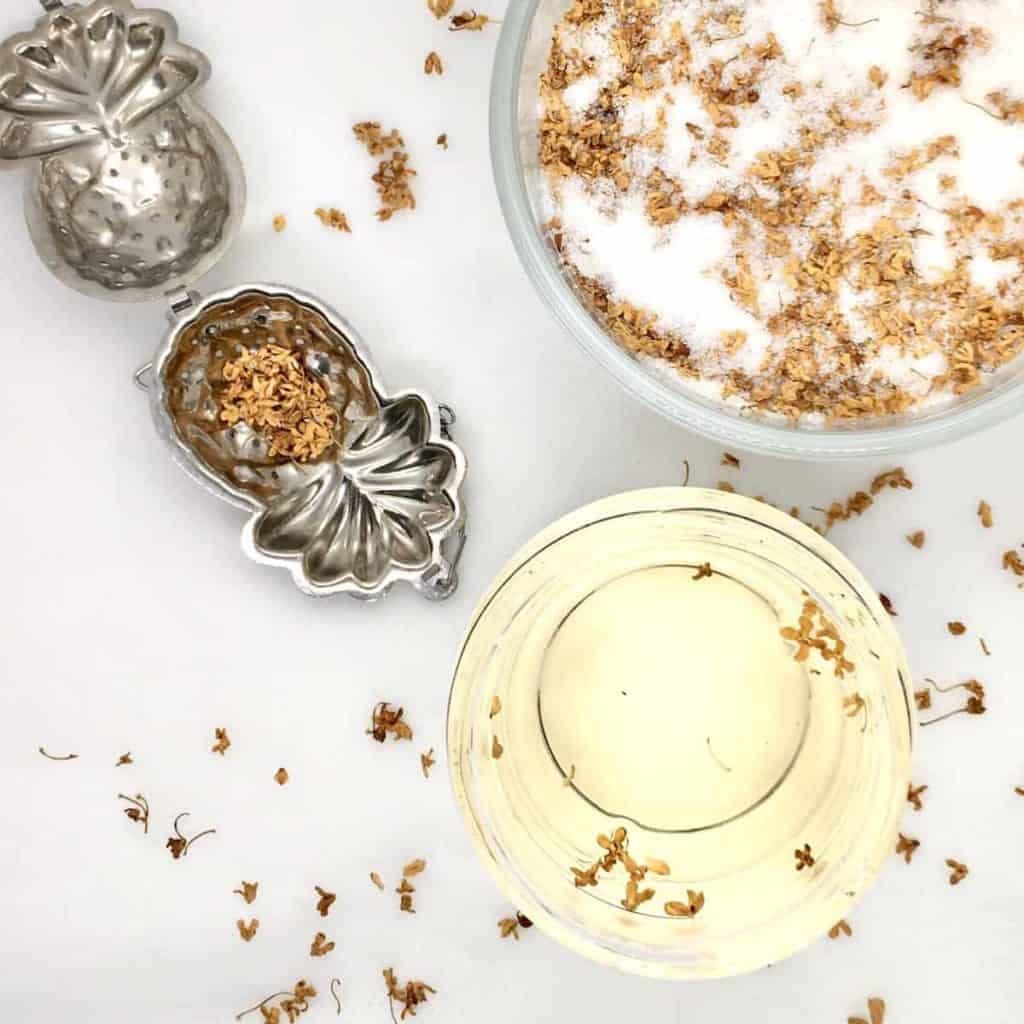 Golden Osmanthus Flower Tea/ Gui Hua Cha
Even Chinese royalty had osmanthus in their diet back in the day, so why not add some of this golden floral tea to your CNY table?
Check out this recipe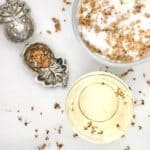 Osmanthus jelly recipe (Gui Hua Gao)
You can make this popular Chinese dessert using konnnyaku jelly, agar agar or gelatine, but my favourite is the 1st thanks to its bouncy texture. Serve it in the shape of a fish for double prospertiy!
Check out this recipe
Osmanthus Sugar Recipe
When I have guests over, I like to have small door gifts for everyone. This infused osmanthus sugar is easy and not expensive to make, and would be a great way of wishing your friends and family good fortune in the coming year.
Check out this recipe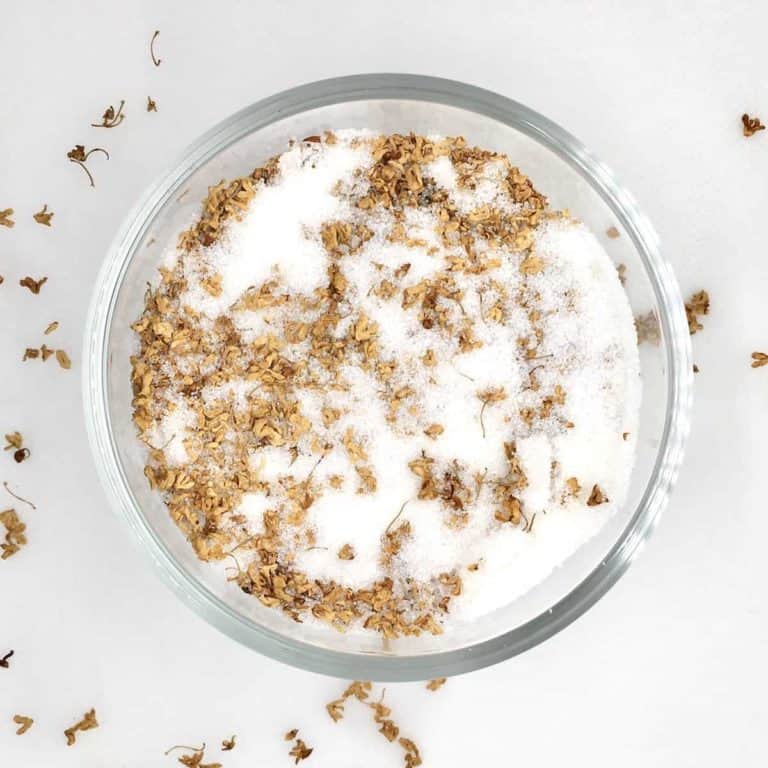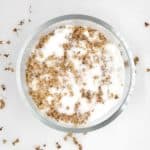 Yuzu konnyaku jelly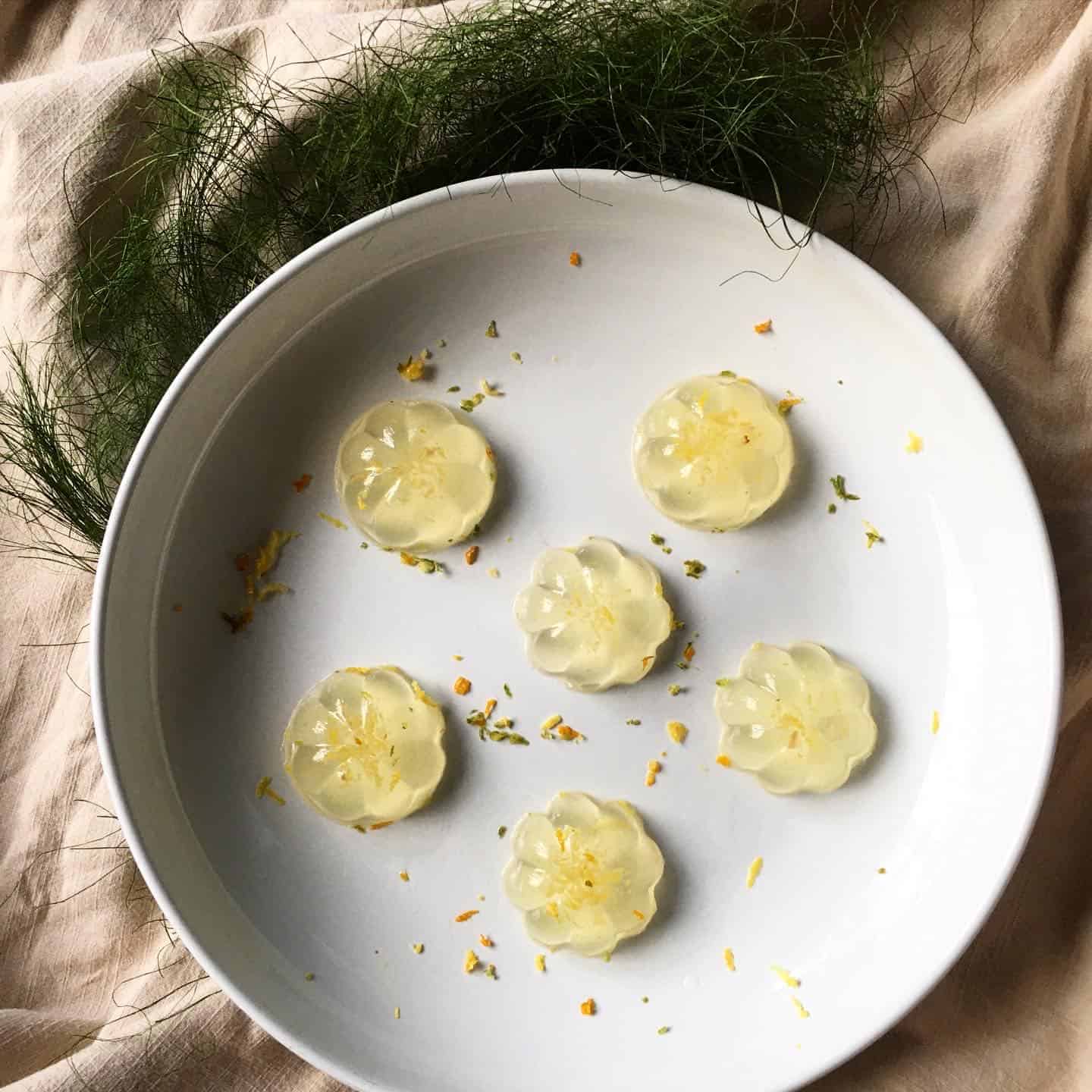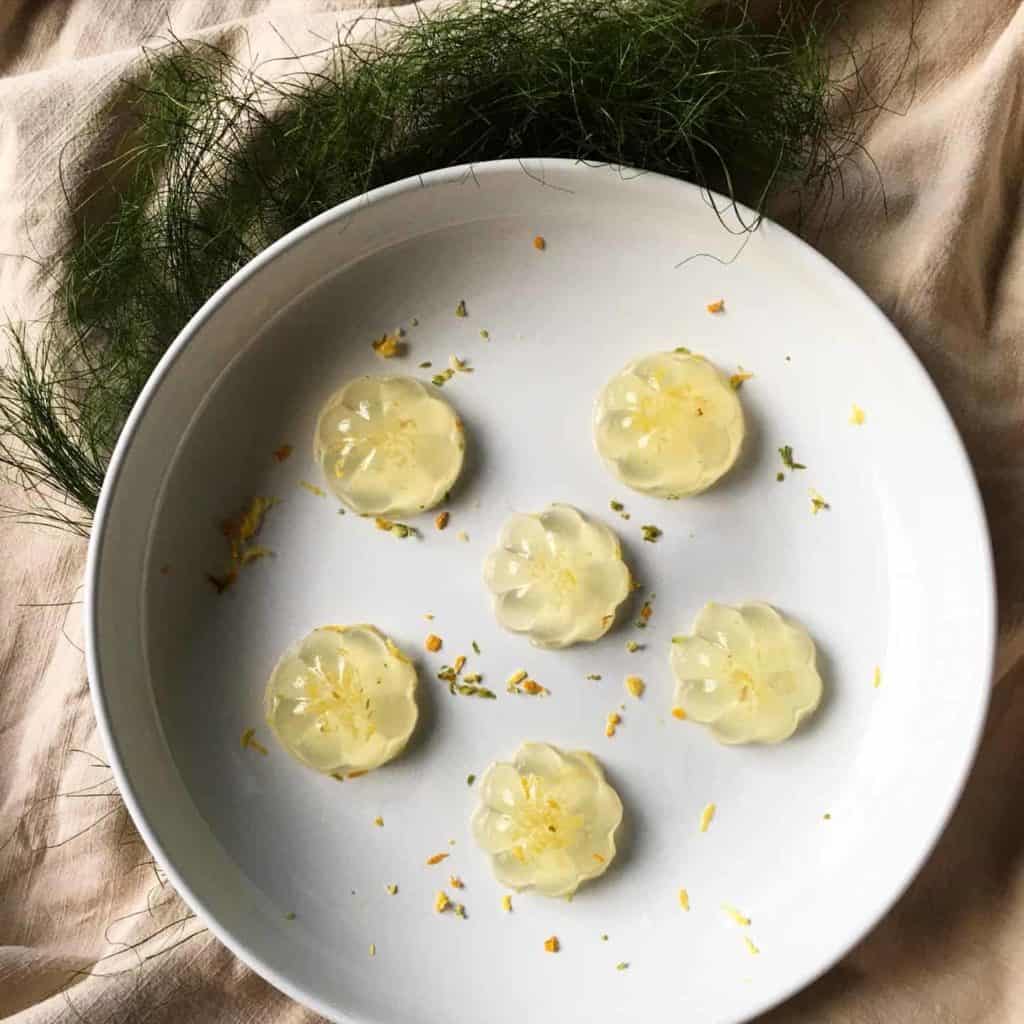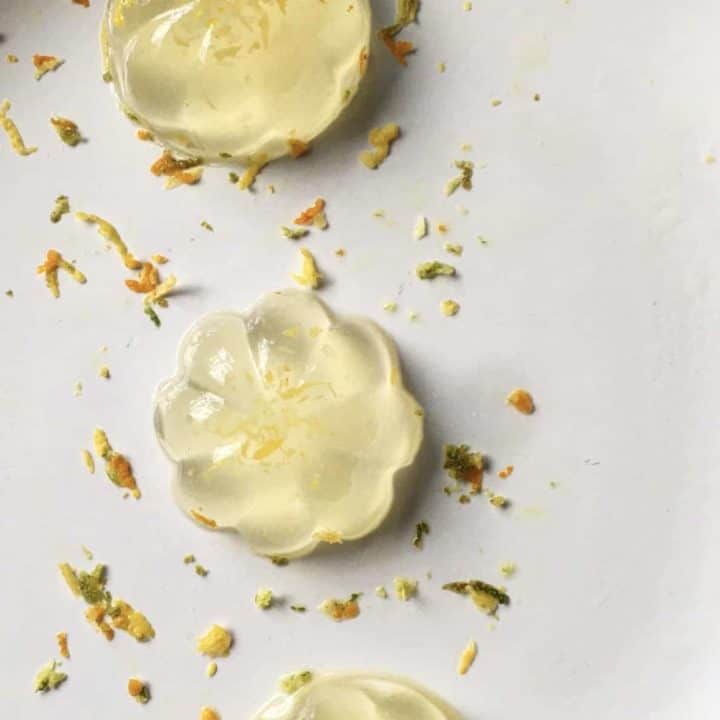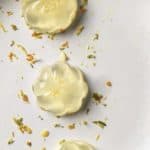 And here are the 13 golden recipes to bring fortune to your Chinese New Year table- which is your favourite? Personally, I can never say no to salted egg!