The best and most delicious low carb Chinese recipes from healthy dishes such as cucumber salad to keto versions of classic dishes such as Moo Shu Pork.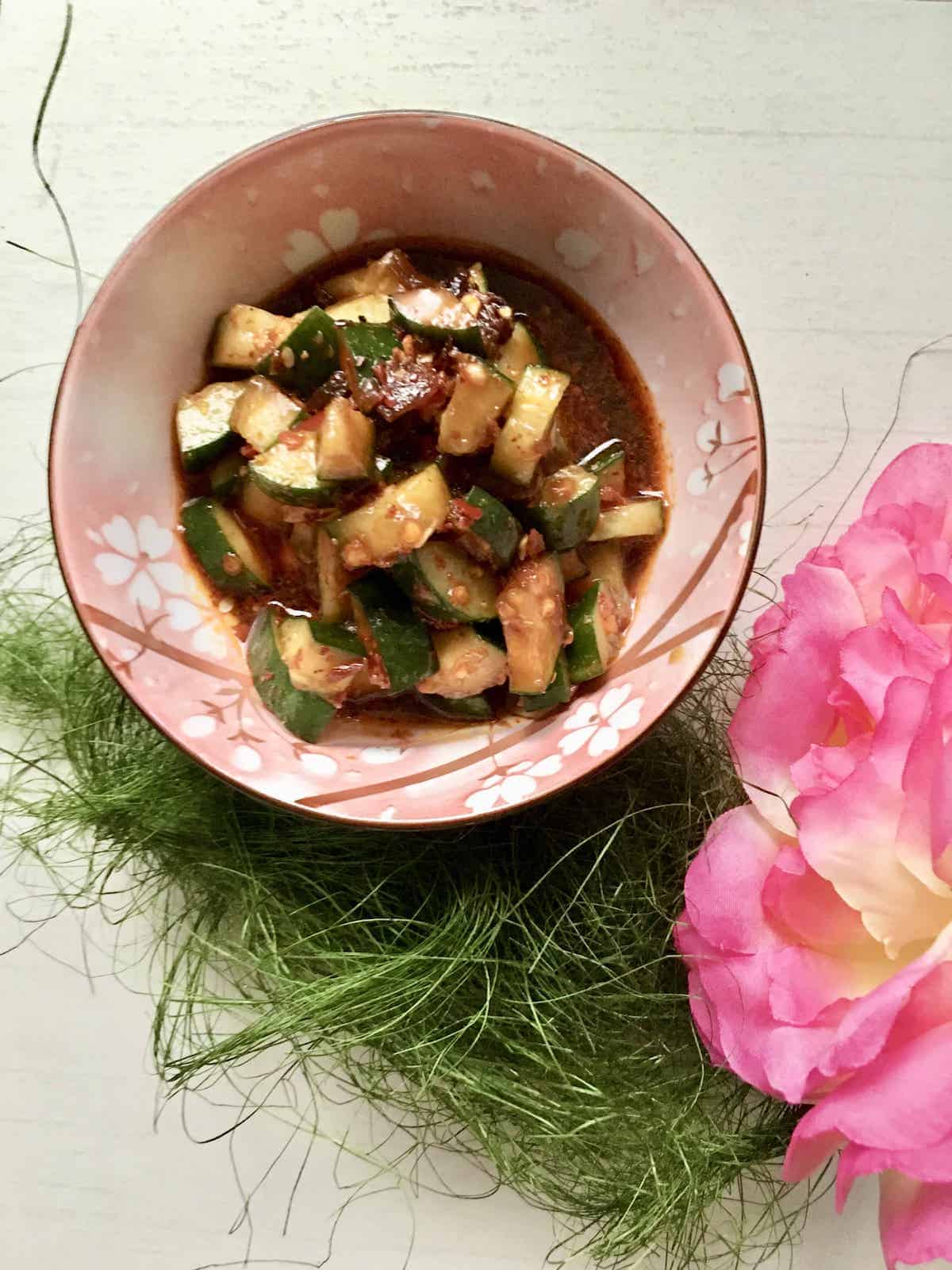 Jump to:
How low should the carbohydrates be to be considered low carb? Some people might be looking for foods under 100 calories from carbohydrates whilst others might want dishes under 200 calories.
To make sure we're all on the same page, I'll be referencing specifically Low Carb Keto dishes in this round-up of Chinese recipes that are just as good as any you get at a Chinese restaurant!
Experts Tips
Tip #1: if you're looking for keto Chinese recipes, you need to be careful of the sauces, which can often contain sugar. You'll need to use keto-friendly sweeteners such as monk fruit.
Tip #2: substitute white jasmine rice for cauliflower rice, konjac rice or broccoli rice and wheat noodles with Zoodles (Zucchini Noodles), Shirataki Noodles (made of konjac) and kelp noodles.
Tip #3: Some experts recommend avoiding soy products, such as soy sauce, on a Keto diet. Soy sauce is a huge part of Asian recipes but luckily you can use tamari or coconut aminos (also known as liquid aminos) instead. You could also use fish sauce, if you don't mind the flavor (I love it!), as it brings to the table the same umami that soy sauce does.
Tip #4: Things to watch out for in Chinese takeout, when on a low-carb diet, are starchy thickeners in soups (e.g. cornstarch- use Xanthan gum or arrowroot flour instead), sweet sauces like Oyster sauce and Hoisin sauce as well as breading for fried foods.
Tip #5: Some sites suggest egg drop soup and sweet and sour soup when eating out. However, a lot of Chinese restaurants use cornstarch as a thickener in these recipes, so I'd ask before ordering to be on the safe side!
Veggies
Not all veggies are Keto-friendly!
Go for low carb vegetables such as broccoli, zucchini, cauliflower, spinach, and cabbage. Remember to eat less potatoes, peas, corn, artichokes and other root veg such as parsnips!
Cucumber Salad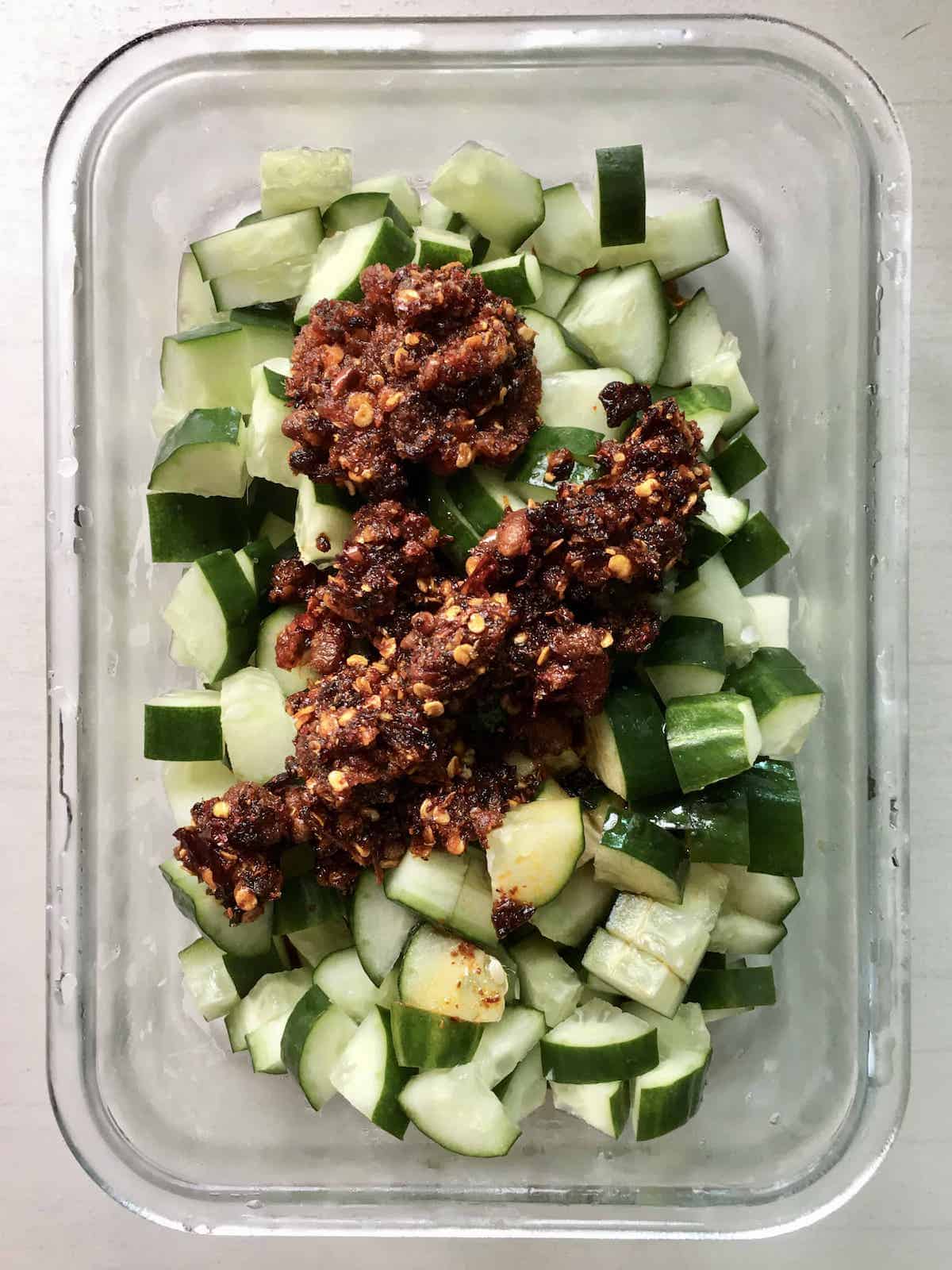 Note: There is some controversy over whether LaoGanMa is considered Keto, so to be safe, use Lee Kum Kee Chili Oil or use red pepper flakes and make your own sauce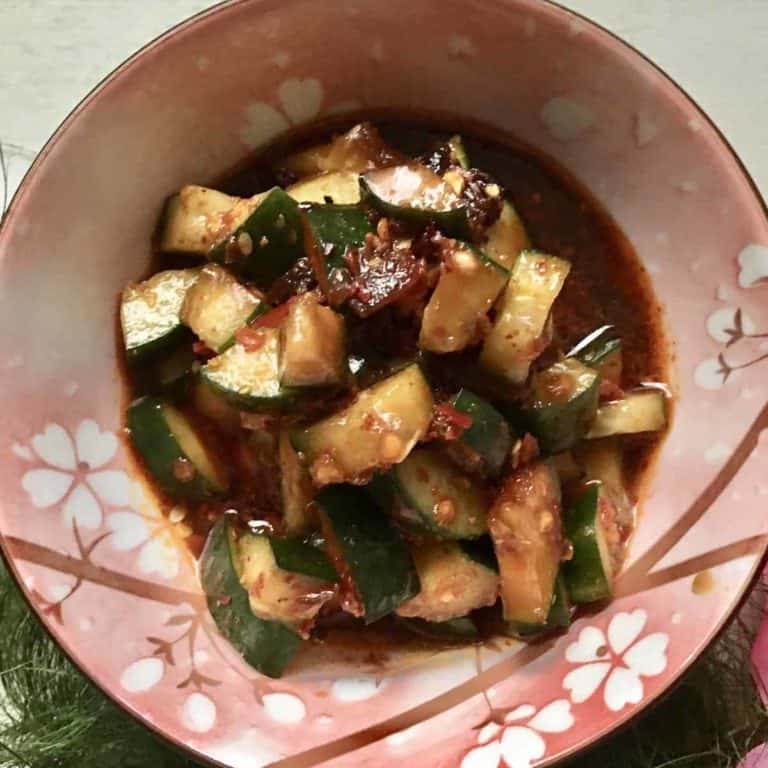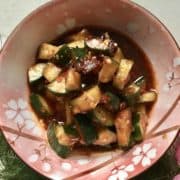 Mushrooms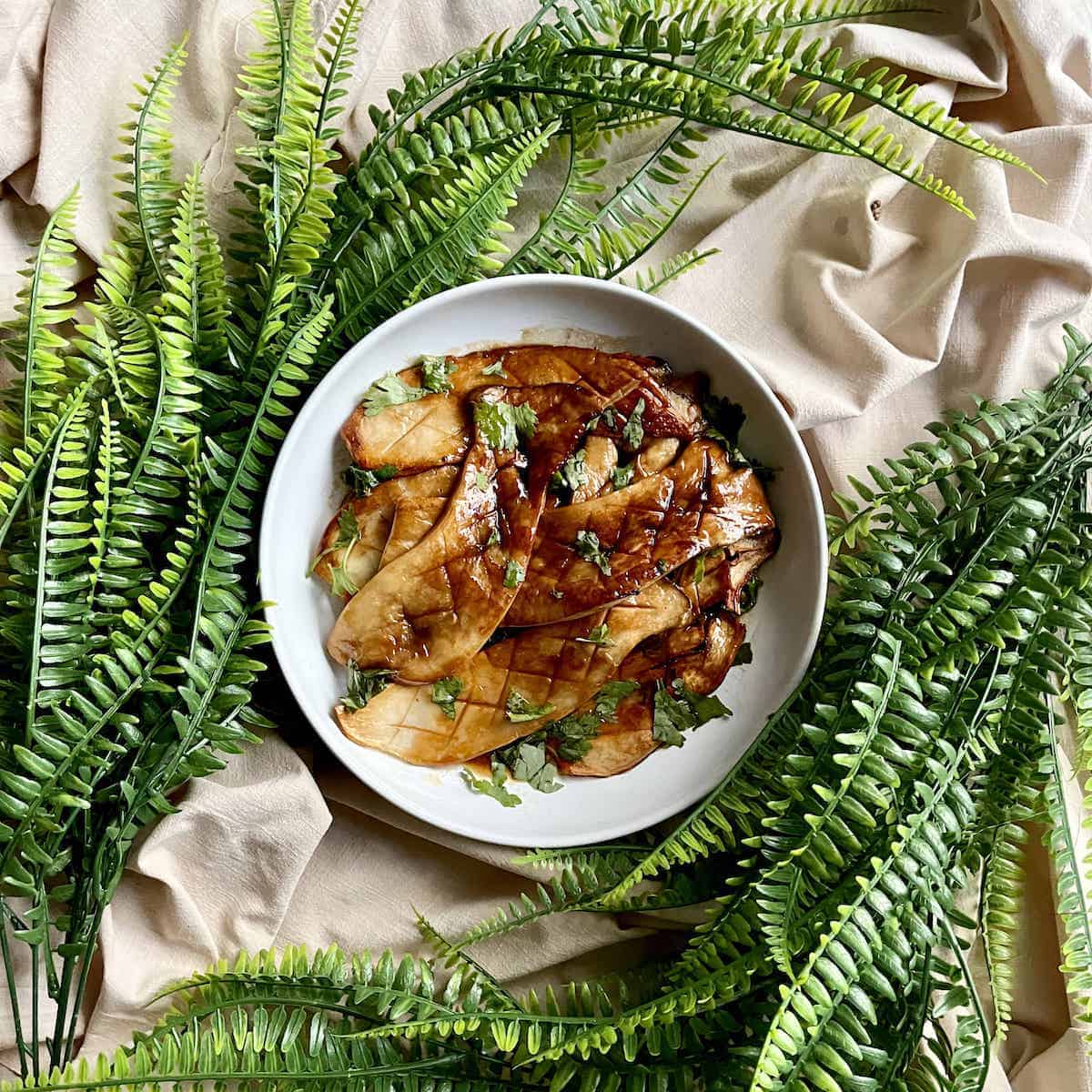 If you subscribe to the soy-is-not-keto philosophy, no worries! Just use liquid aminos or tamari instead of the soy sauce. It's so quick and easy, it's perfect for busy weeknights!
Mushroom lovers, these delicious Chinese Mushroom recipes are calling your name!
Quick Eryngii Mushrooms (3-ingredients)
A 25-minute, easy to make and delicious eryngii mushroom recipe. These have a nice meaty texture which make them great meat substitutes for vegan meals.
Click here for the soy mushroom recipe.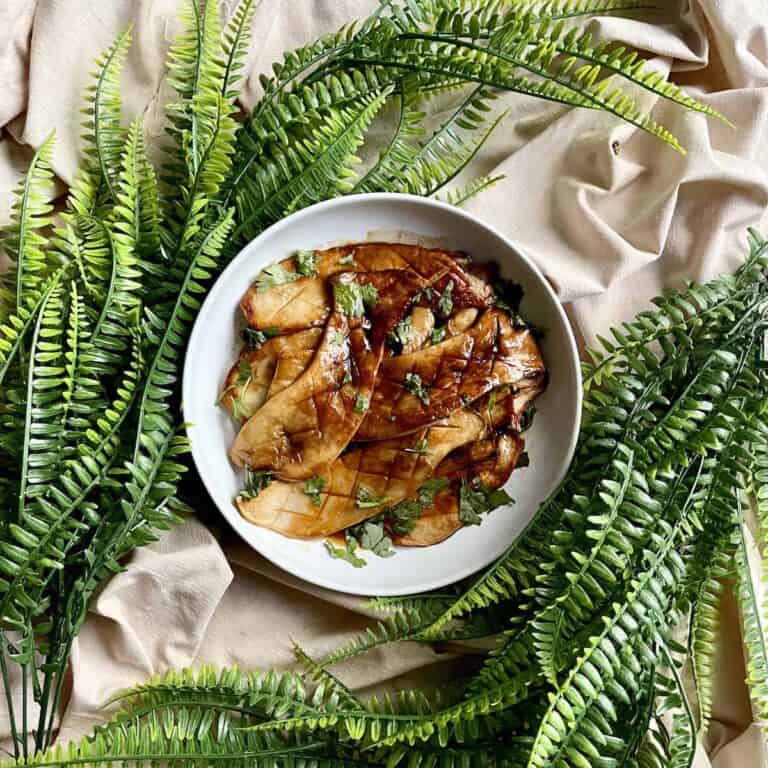 Fried Rice
Who says fried rice is a thing of the past when on a ketogenic diet? Just substitute with riced cauliflower and enjoy! (You can use it in these leftover white rice recipes too.) Goes perfectly with these Asian fried rice side dishes!
Moreover, the flavors in the fried rice sauce are actually the perfect way to mask the cauliflower taste, that can be a bit overwhelming for those new to this diet. (I remember throwing out the first packet I bought because I thought it had gone bad!)
Egg Rolls
These Egg Rolls are vegan Chinese appetisers are filled with Bok Choy, carrots, onions and more! Plus they can be made in both an oven and air fryer!
Tip: don't forget to make sure the dipping sauce is low-carb too!
Beef
Eggs
Salted Eggs
1 65g salted egg contains only 1g of carbohydrates, making this a low carb Chinese recipe. You can use this to make a salted egg sauce (but remember to use a sugar substitute!) for egg tofu, chicken, shrimp and more!
Note: the ingredients are normally coated in rice flour and deep fried before being stir-fried with the sauce, to help the sauce adhere to the food better. A Keto substitute for rice flour could be Almond flour- the sweet taste of almonds will also help to make up for removing the sugar from the recipe!
How to Make Chinese Salted Egg Recipe
Learn how to make 1 of my favorite condiments, Chinese Salted Egg, at home using brine solution with only 3 ingredients. So good but so quick and easy: the hardest part is the waiting! (My homemade salted egg yolk recipe is passed down from my Greatgrandmother so you know it's tried and tested.)
Click here for the Keto egg recipe.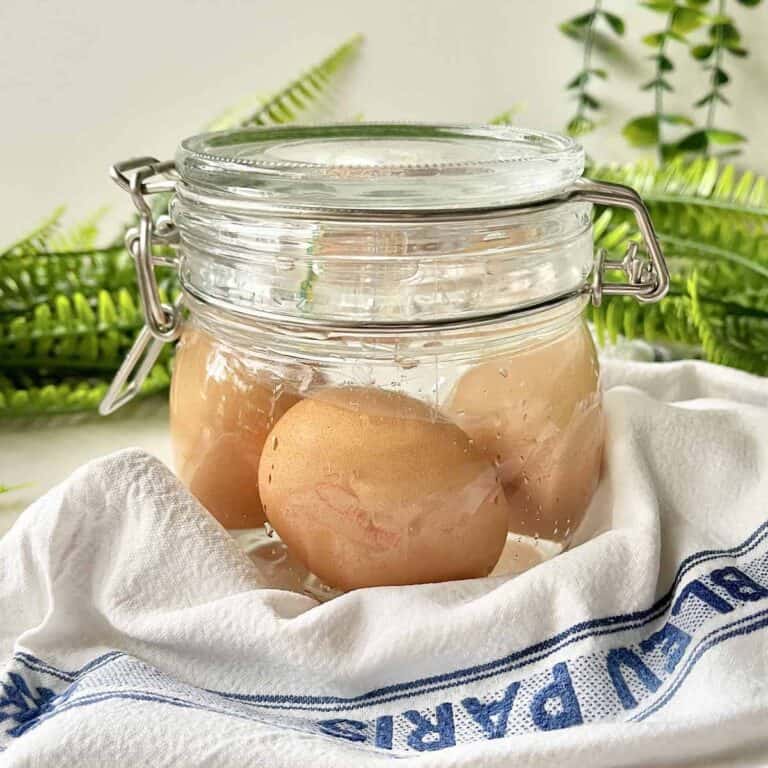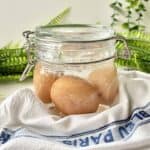 Chinese Tea Eggs
This Chinese snack is low in carbohydrates but full of flavor. It can keep for a few days in the fridge, so is perfect for Chinese breakfast meal prep!
Steamed Egg
Swap out the olive oil for sesame oil in this recipe, sprinkle on the green onions and you have yourself Chinese steamed egg! It makes a great, healthy side dish that goes with almost everything!
Mongolian Beef and Broccoli
By using Xanthan gum as the thickener and granulated sweetener (instead of sugar), this turns PF Changs Mongolian Beef into a copycat Keto-friendly recipe!
Chicken
Sesame Chicken
Whilst this low carb sesame chicken recipe does call for a bit of corn starch- typically forbidden on this diet- it only has 4g of net carbs! Personally, I prefer to use dark meat over chicken breasts, as the extra fat in it gives it more flavor.
P.S. Don't forget to use both sesame oil and sesame seeds to make it more fragrant!
Orange Chicken
Orange Chicken is another Chinese take-out classic and this sugar-free version means you don't have to miss out!
Sweet and citrusy from the oranges, sour from the vinegar (rice wine vinegar is typical but apple cider vinegar an acceptable substitute), this dish will delight your tastebuds! Pair it with these orange chicken side dishes to make a full meal!
Chicken and Broccoli
This chicken broccoli recipe uses a brown sugar substitute and Xanthan Gum to make it suit a Keto lifestyle. The fresh ginger and garlic are essential- part of the holy trinity of Chinese cooking (the 3rd is scallions)- do not substitute with ginger and garlic powder!
Tip: if you want some spice, add in some red chili peppers.
Kung Pao Chicken
This scrumptious Kung Pao Chicken is not only low in carbs, it's also Gluten-free, Paleo, dairy-free and Whole30! The juicy chicken and bell pepper are coated in a spicy sauce that'll have you reaching for your 2nd bowl of cauliflower rice!
Garlic Chicken
This is an easy, spicy Keto chicken recipe that is done in 20 minutes.
P.S. Yes Sriracha is considered low-carb!
Lettuce Wraps
This PF Changs copycat lettuce chicken wrap recipe is full of flavor and crunchy texture!
Tip: feel free to use ground pork instead of chicken.
Pork
Char Siu
One of the most popular Siu Mei dishes, Chinese BBQ Pork recipe freezes well and is a great make-ahead dish! Serve it with these Char Siu Pork side dishes for a full meal (not all Keto.)
Moo Shu Pork
Wallet-friendly and done in 30 minutes, this Moo Shu Pork recipe uses Swerve brown sugar substitute to keep the flavor but remain diet-friendly.
Siu Yoke
A popular Cantonese dish, this Keto version of Chinese Roasted Pork Belly is a simple 5-ingredient recipe. Cabbage isn't traditional but it does make it healthier!
If these healthy Chinese dishes were helpful, maybe you'd like to sign up for my Asian food newsletter?