The Best Asian Side Dishes for Chicken Tenders, beyond the classic side dishes of pasta salad, cornbread or Mac and cheese, to make a complete meal.
Jump to:
What are Chicken Tenders?
Also known as Chicken fingers and Chicken goujons, chicken tenders are pieces of white meat taken from either side of the chicken's breastbone. (Although also a fast food item, I prefer them to other fast food dishes such as Chicken Nuggets as the latter often contains extraneous ingredients such as wheat starch etc.)
Every chicken has 2 tenders and they are usually more juicy than the breast, which is traditionally quite dry (and flavorless.) The tenders are often cut into thin strips, breaded then deep fried and are a very popular at parties (think Super Bowl gatherings!)
In fact, many supermarkets sell frozen boxes of this delicious snack for easy weeknight dinners!
Whilst fried chicken is delicious regardless of the form it comes in, it's the tasty side dishes that help to complete the meal! You can't go wrong with classic sides such as green beans, zucchini pasta and pea salad, but if you're looking for something different, try the following easy Asian side dishes!
Note: If you'd like more ideas of what to serve with Chicken strips, click here for some Taiwanese side dish recipes or Japanese sides.
Veggies
Mango Cucumber Salad
Pickled Cucumbers
Cucumber Salad
Fried foods taste great but they can also be a bit drying on the mouth, which is why they go super well with green salads.
A typical easy side dish for Chicken fillets would be coleslaw, but why not try this healthy side dish of cucumber salad recipe for a change? It makes for a nice and crunchy starter!
Baked Veg
For a simple but delicious side dish, you can also serve the chicken tenders with easy baked vegetables, such as roasted zucchini, fish sauce Brussel sprouts or roasted honey glazed carrots.
Soy mushrooms
For more delicious Asian mushroom recipes, click here
Creamed corn
If you want a super easy side dish, serve the chicken tenders with the canned cream corn that you can find in most supermarkets.
Zucchini chips or fries
Step over potato wedges, zucchini fries are the new in thing!
You can grill or fry thinly sliced zucchini and serve with sauces such as sambal mayo or tangy toyomansi.
Carbohydrates
French fries
If we're having finger food, how can we not have sweet potatoes fries or wedges?
Many supermarkets sell packets of frozen potato fries next to the chicken tenders. A great way to make the meal more nutritious is to choose sweet potato fries or try these easy baked butternut squash fries.
You can even make vegetables fries using grilled asparagus spears (bake for around 10-12 minutes at 425F.)
Turmeric Potatoes
These golden spuds are the perfect side dish to add some color to your meal!
Potato salad
Instead of baked potato, I find that the softness of mashed potato salad makes a great textural contrast to the crispiness of the fried chicken fingers. My favourite potato salad is the Korean version in which the sweetness of the apple pieces go so well with the creaminess of the mayo.
Note: If you need more ideas for Asian dishes which use potato, click here!
Korean-inspired Mac & Cheese
The kimchi helps to cut through the fat of the cheese sauce, making the flavor of the Mac and Cheese more complex.
Soups
If you've had too much fried food, serve the chicken tenders with some soup to help wash everything down better!
Bread
To make the meal more filling, serve the juicy chicken tenders with a side of fluffy biscuits, rice, pasta or noodles.
Alternatively, you can eat the chicken tenders with some pickled chilies, fresh veggies & Asian rolls- i.e. make your own mini Zinger burger a la KFC! (You'd probably need 1 of the sauces below or some sesame dressing to make your burger less dry.)
Cheese Bread
Mochi Waffles
Matcha Bread
Steamed mantou
Sauces & dips
Delicious as fried foods are, they can be made even better with the right dipping sauce. Simple sauces include:
tomato ketchup
chilli sauce
brown sauce
mustard
salsa
pesto sauce
sour cream
Other compound sauces that go well with fried chicken tenders include: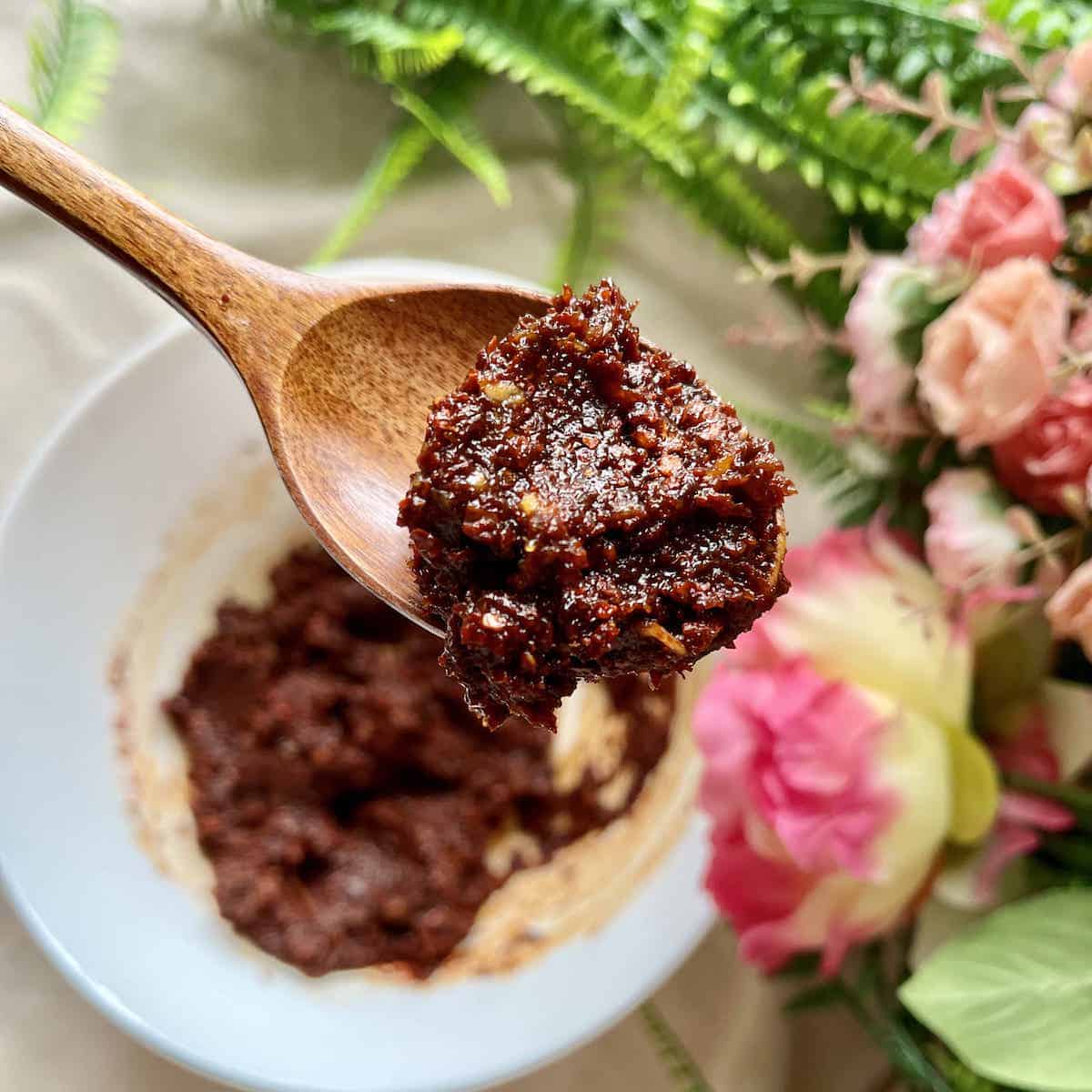 Drinks
Fried food can be hard on the digestive system, so why not wash your chicken fingers down with 1 of the following drinks? Tea, in particular, is great for removing any greasy aftertaste!
How to Cook
Traditionally: chicken tenders are deep-fried.
Healthier methods: If you're trying to watch what you eat, why not bake or air fry the chicken tenders instead of deep frying them?
In a skillet: you need to use a good pot (that heats up evenly) over high heat so that you don't overcook the meat.
Variations
Breading: For super crispy chicken tenders, switch to Japanese panko breadcrumbs, tempura-like batter (found in the Asian supermarket), Cheese crackers or Ritz crackers for the coating. If you want to try other biscuits, do be careful what you use. My friend once used Marie biscuits, and it didn't go well with the flavor of meat!

If you can't get Japanese panko- which makes an extra light batter- toast your breadcrumbs first and that'll take the chicken breast to the next level.
You can even add some pecan nuts or parmesan cheese to the coating- yum!

Sauce: You can even coat the fried tenders with a honey soy glaze or the Yang Nyeom (Korean Fried chicken) sauce!

If so, to keep the chicken crispy and crunchy (i.e. to ensure it doesn't go soft under the sauce), you will need to double fry the chicken!

Wrapped: Or wrap with a slice of parma ham or maple syrup coated bacon to make this dish even more indulgent.
Expert Tips
The meat
For those making their own chicken tenders, marinating the meat overnight before breading and frying makes them even more flavorful. (Breast meat runs dry and can get very stringy! You can marinate in anything from a mixture of soy sauce and shao xing wine to buttermilk.) However, if the tender is very thin, marinating is not necessary.
There is usually a tendon (white bit) attached to the tender that can hard to bite so snip it off before coating with the batter.
Breading
Switch your usual breadcrumbs for Japanese panko breadcrumbs and you'll be blown away by how much crispier your chicken fingers are! If you can't get them, toast your breadcrumbs first and that'll help to make them really sing.
Frying
Make sure you have a slotted spoon on-hand if deep-frying, to allow for the excess oil to drain away from the chicken tender, so that it doesn't get soggy!
Don't add too many pieces of chicken to the pot at the same time, or the temperature of the oil will fall and your chicken won't become crispy.
Also, don't forget that chicken tenders are quite thin and thus cook quite quickly (overcooking will make them tough and dry)- cook to 165F which can take anything from 10-25 minutes.
FAQs
What's your favourite Asian side dish to go with delicious chicken tenders? If this list of the best side dishes was helpful, would you like to sign up for my newsletter?