A list of the best free food blog props for food photography: 16 easy ideas to help food bloggers save money!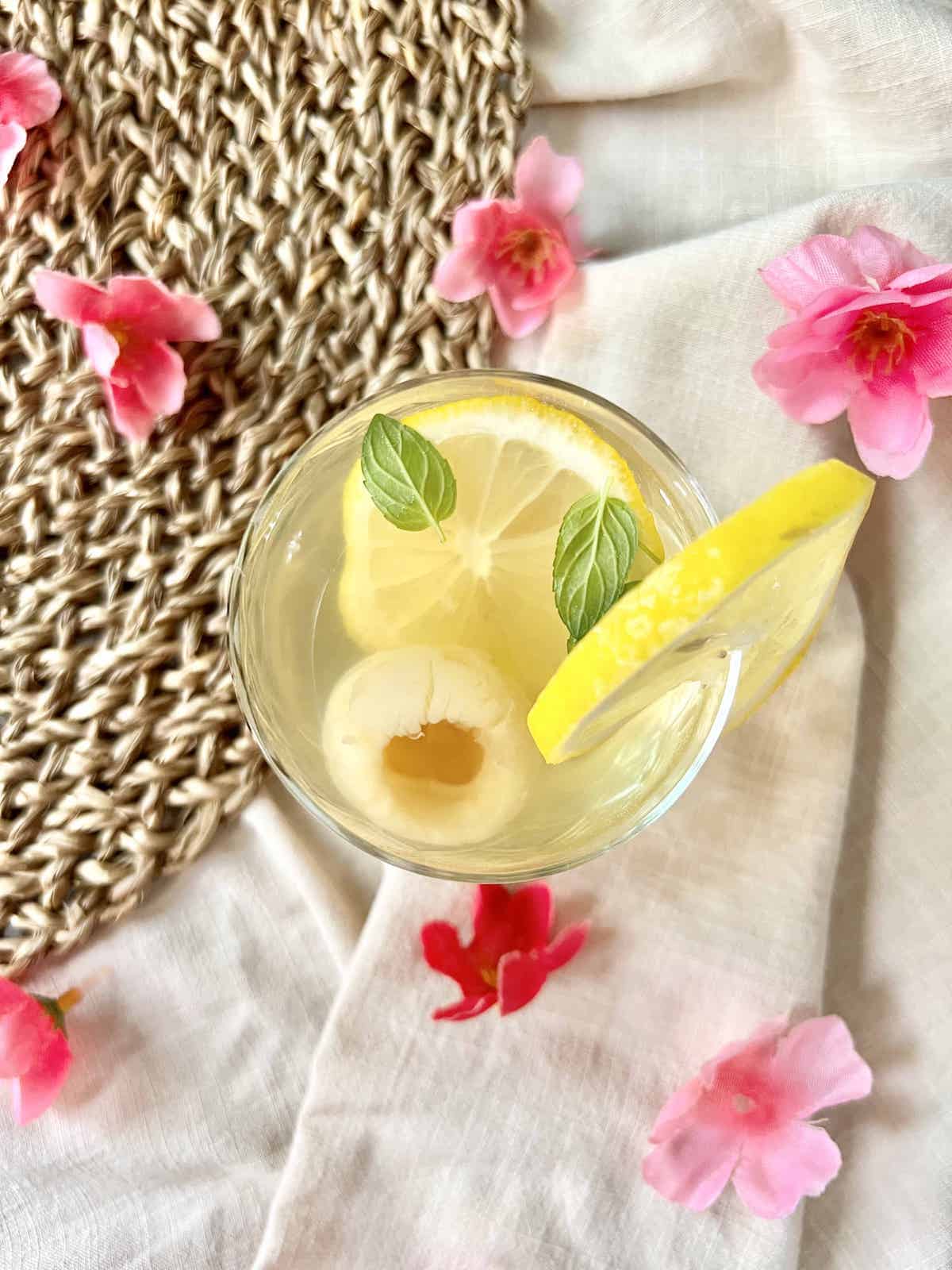 Note: I am not claiming to be a great food photographer- I know that my food blog photos still need a lot of work!- which is exactly the point! Amazing photographers can make food look good with nothing at all and amateurs like myself need all the help we can get!
Jump to:
Being a food blogger is fun but it can be very expensive! There are the SEO courses to take, the keyword tools to pay for, the ingredients... who has money left for food blog props?! Not me! (If you're feeling discouraged about $$, here's a post about the highest paid food bloggers.)
Hence, this list of free food blog props to help recipe bloggers save money! On the note of saving money, here's a list of my top tips on spending less cooking Asian food.
Items you already have
Recycle old packaging
The paper underneath my olive cream cheese dip is actually the inside of a biscuit packet!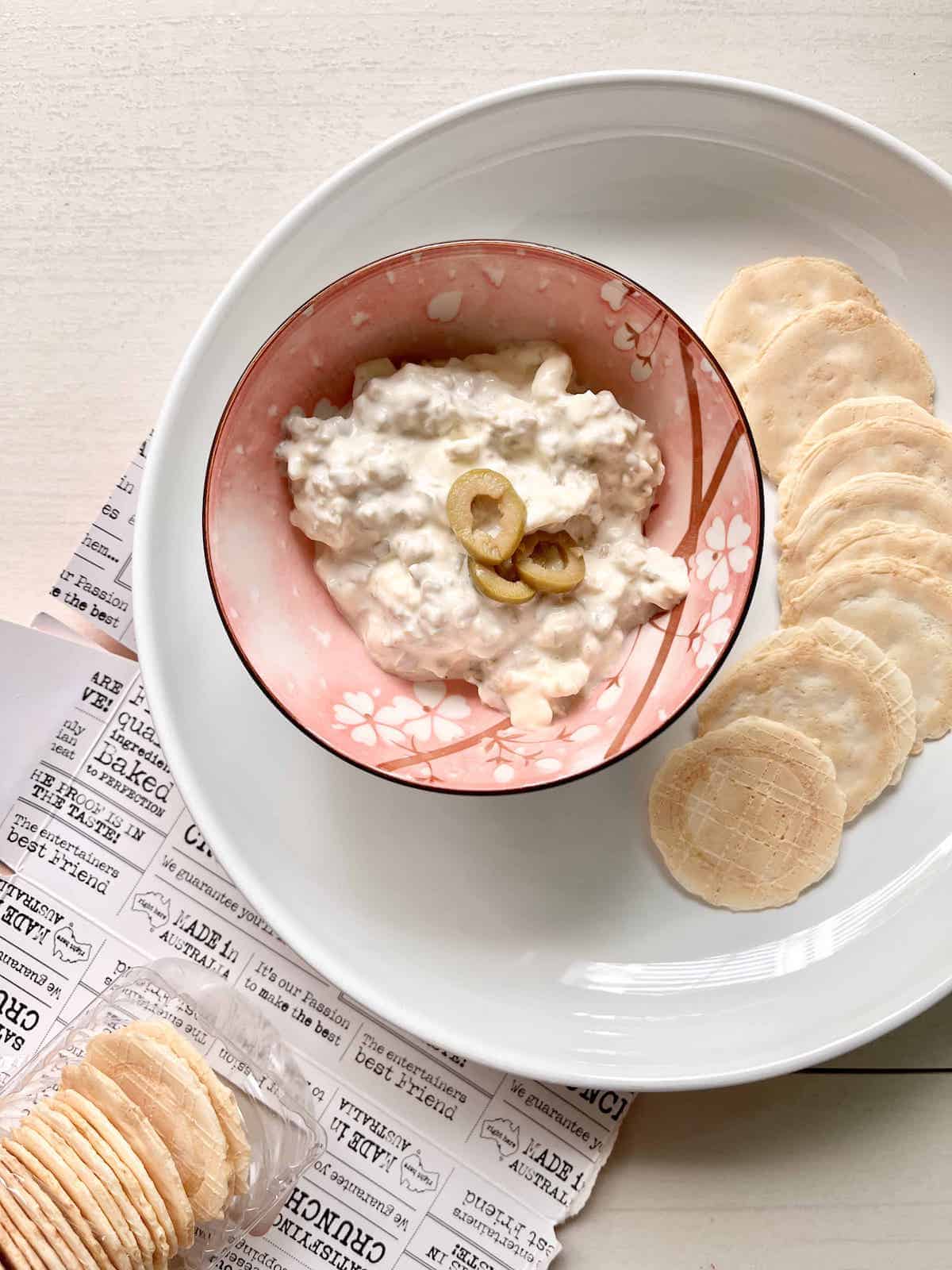 And the green "moss" in this brown sugar photo actually was used to stuff a box to protect the spoon I had bought! I'm quite fond of it, but friends complain it reminds them of hair... which we don't want to see in food photography!
What do you guys think?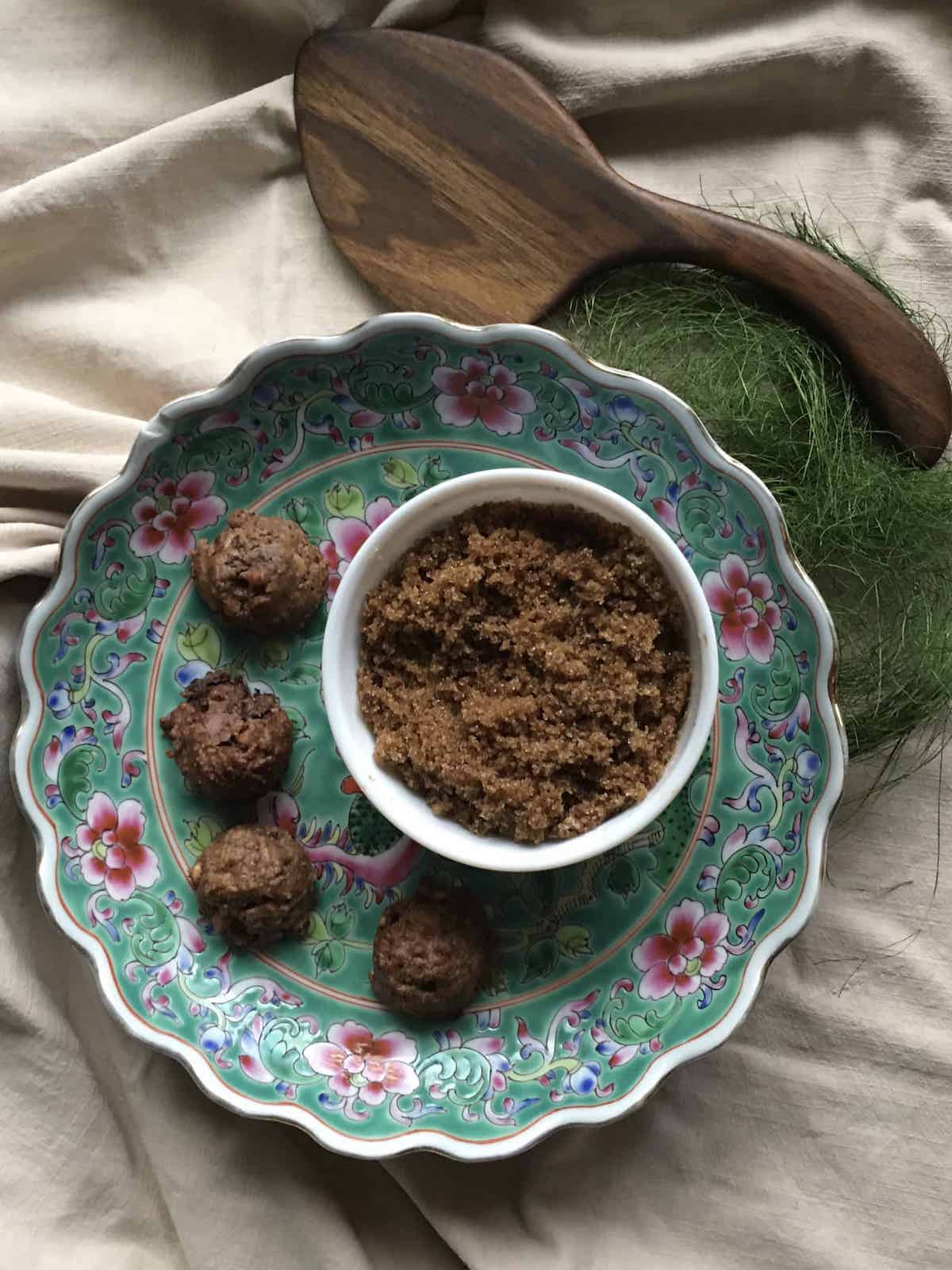 And the Fortnum Mason tea in this Japanese royal milk tea photo was actually going to be discarded by a friend as it had expired, but I saved it as I think it adds a nice touch to photos!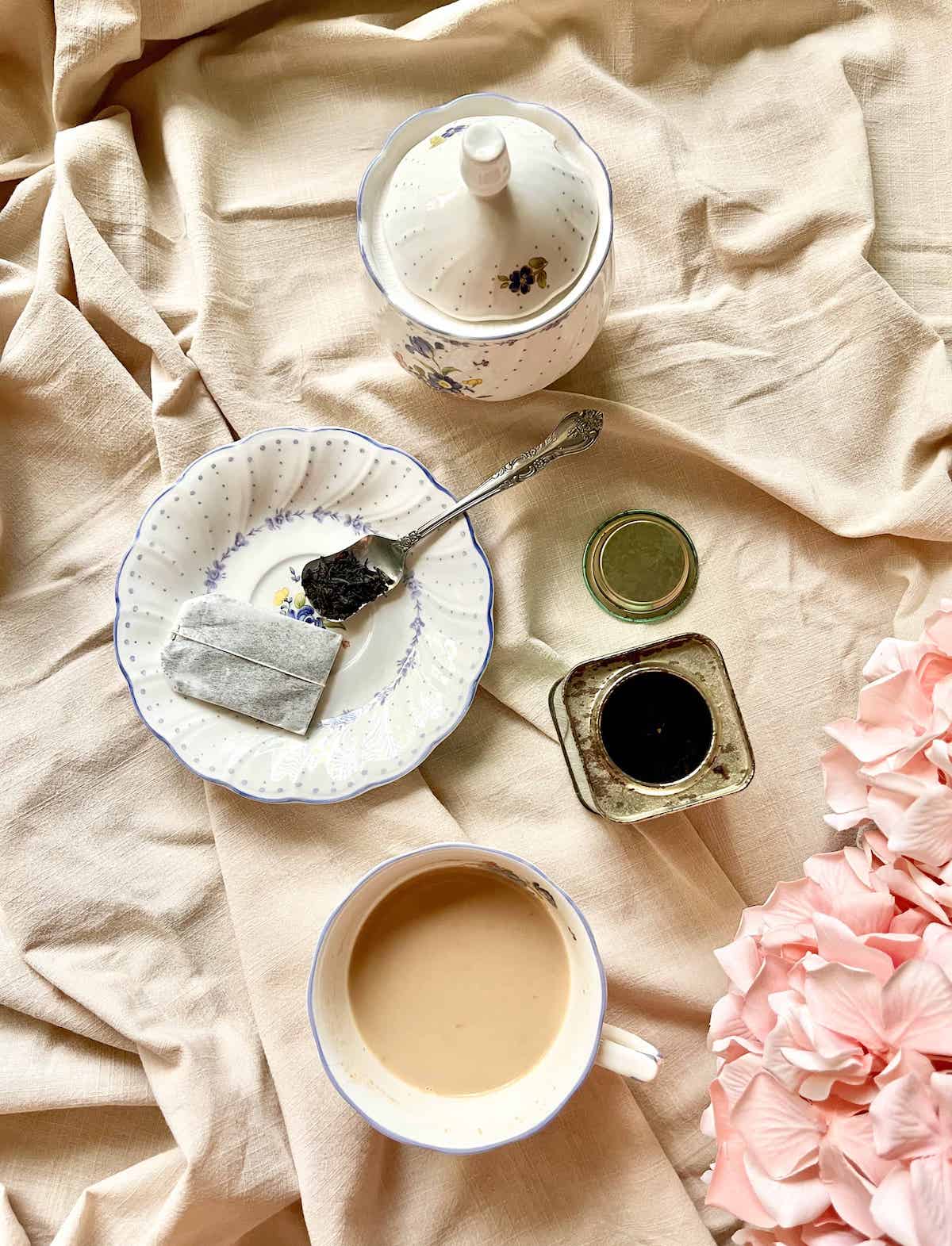 Festive leftovers
Use the wrapper paper and ribbons left after Christmas as in this noodle photo!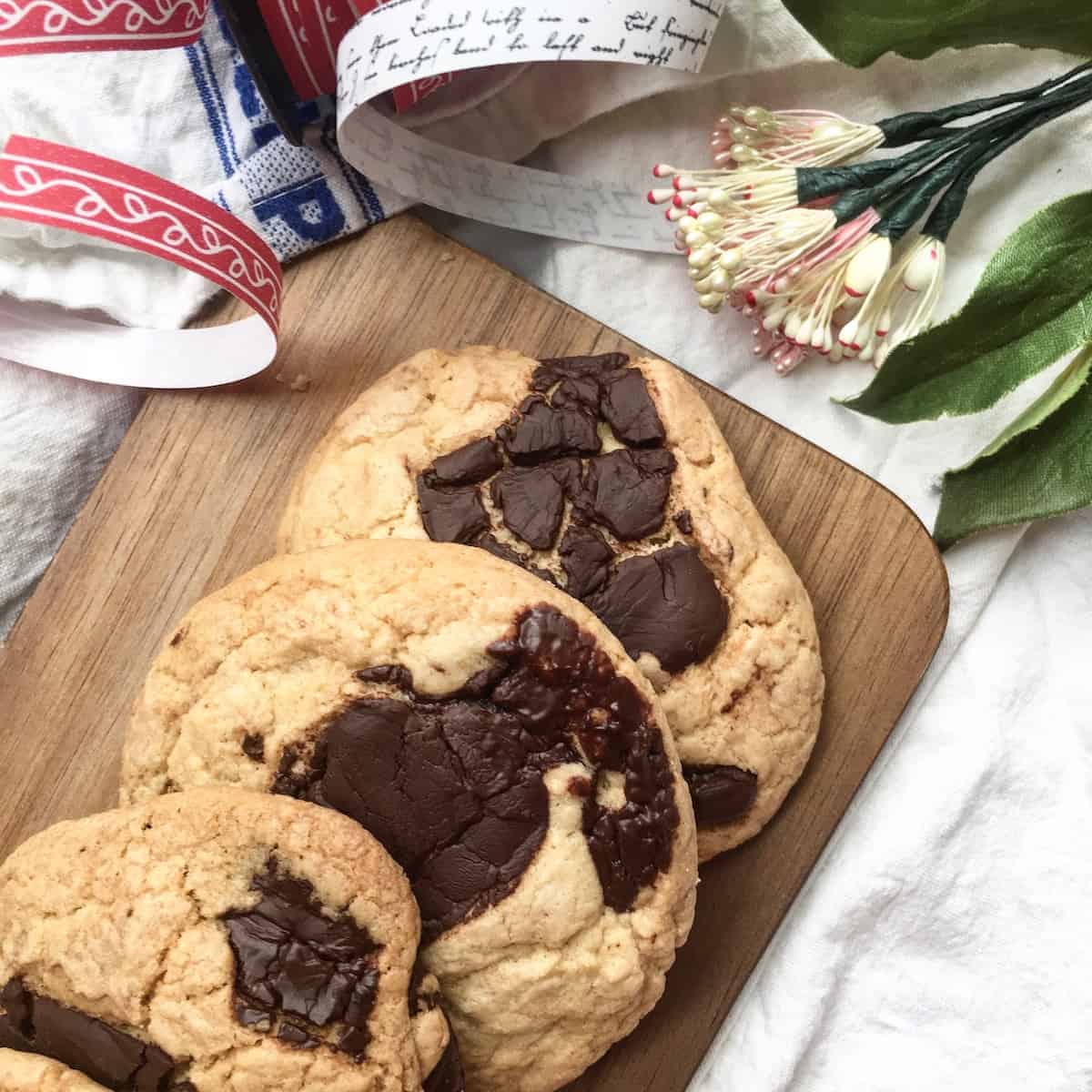 Or the red packets after Chinese New Year, as in these walnut hup toh soh.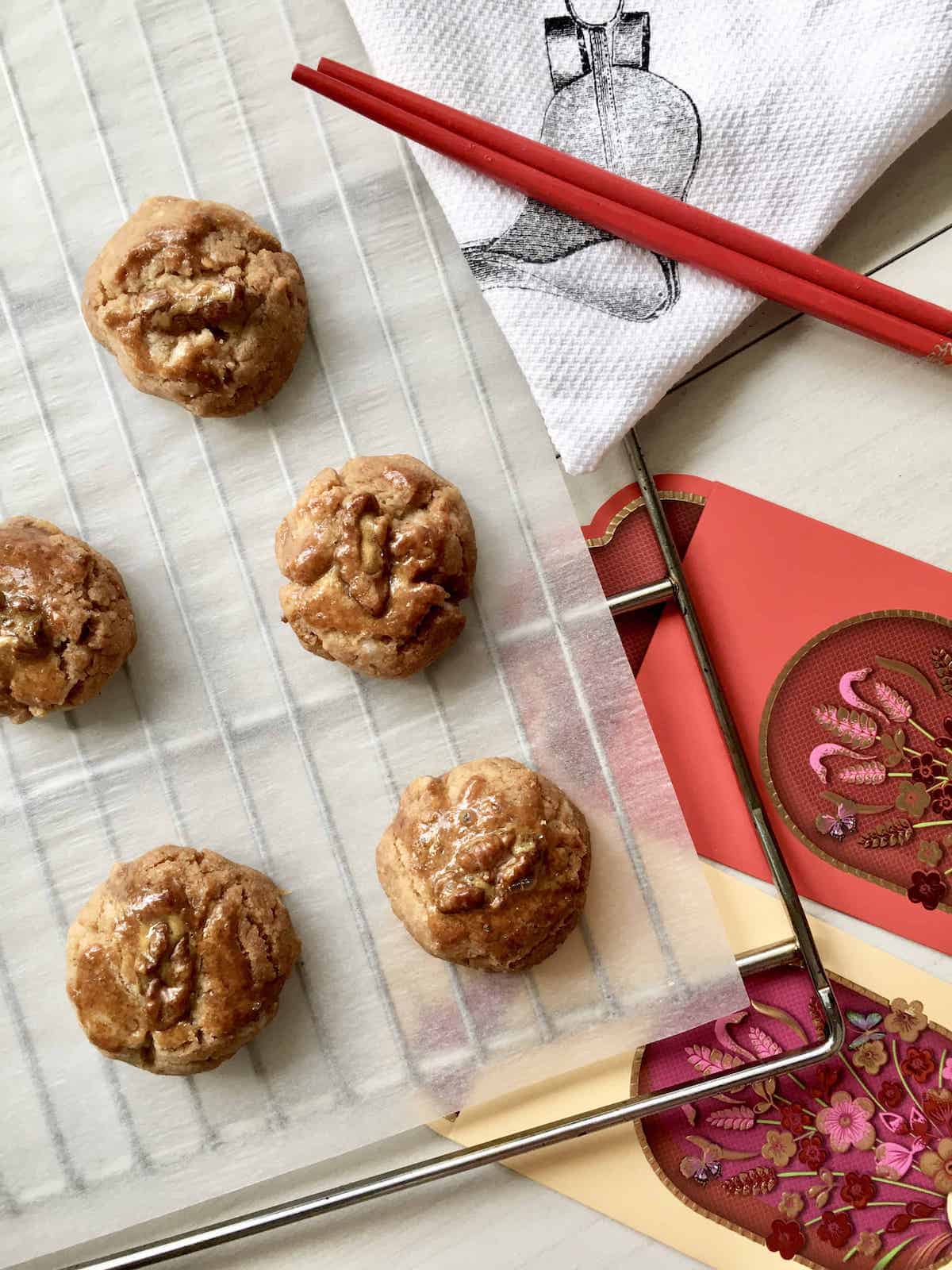 Grow it yourself
We may not have green thumbs- I kill 99% of the edibles that pass through my garden!- but we can grow at least 1 herb! Whatever that is, keep a pot of it on hand to garnish your photos as I did with mint in this lychee drink photo.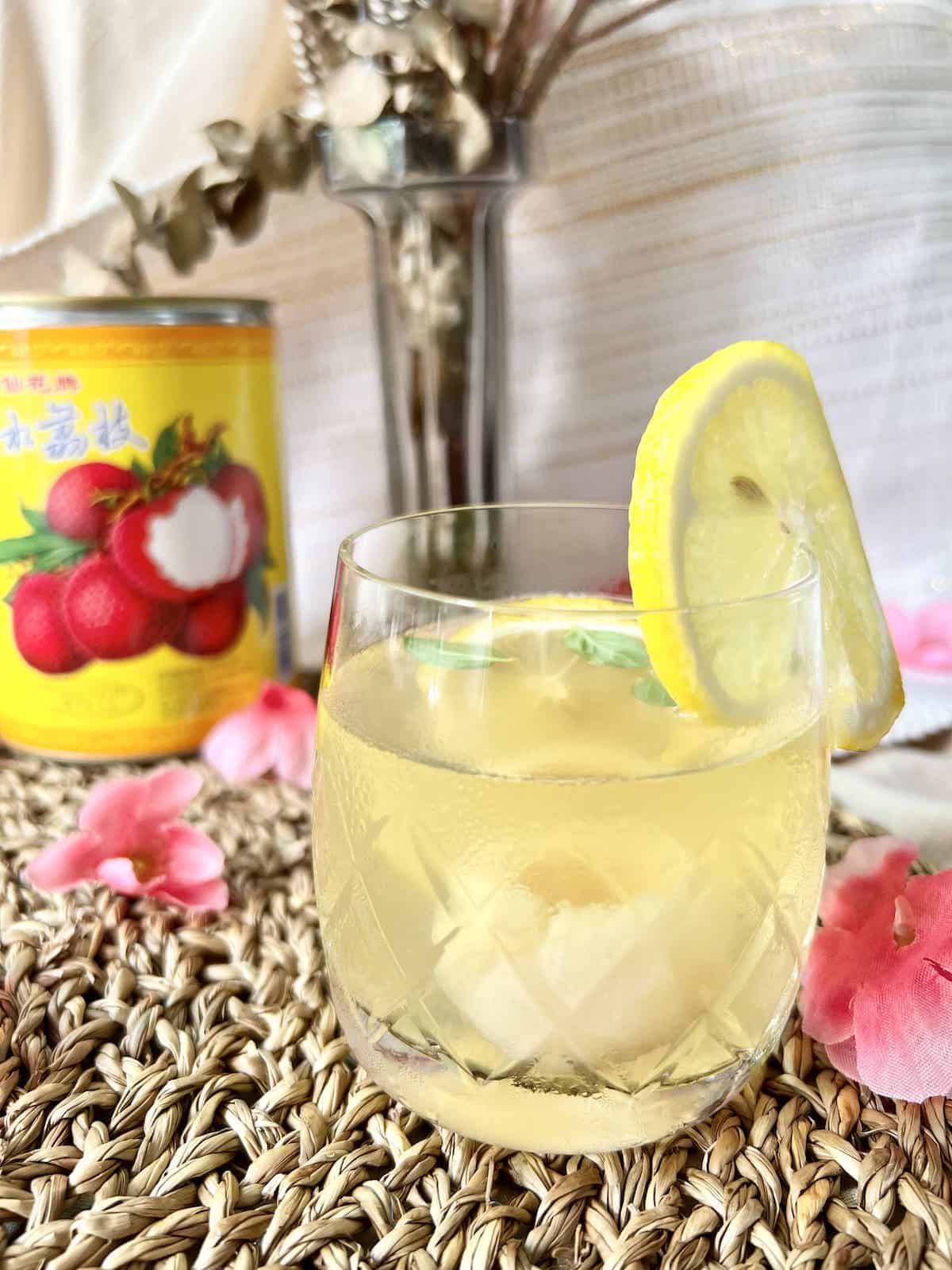 Serving boards
We all must have at least 1 wooden platter lying around! I used it to highlight my matcha steamed bun in this photo.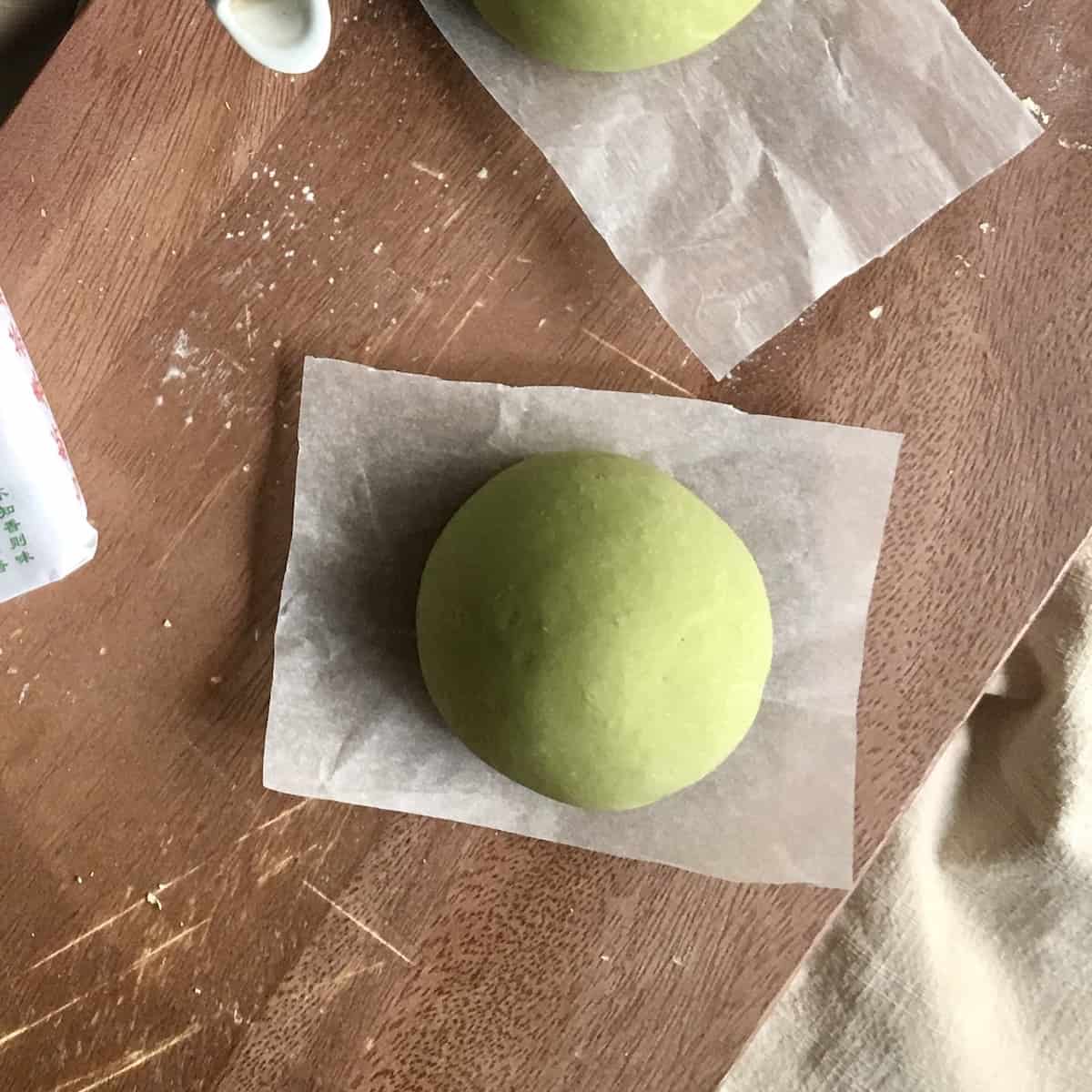 DIY paintings
The backdrop for this sushi side dish (edamame) is actually an abstract painting I drew and framed!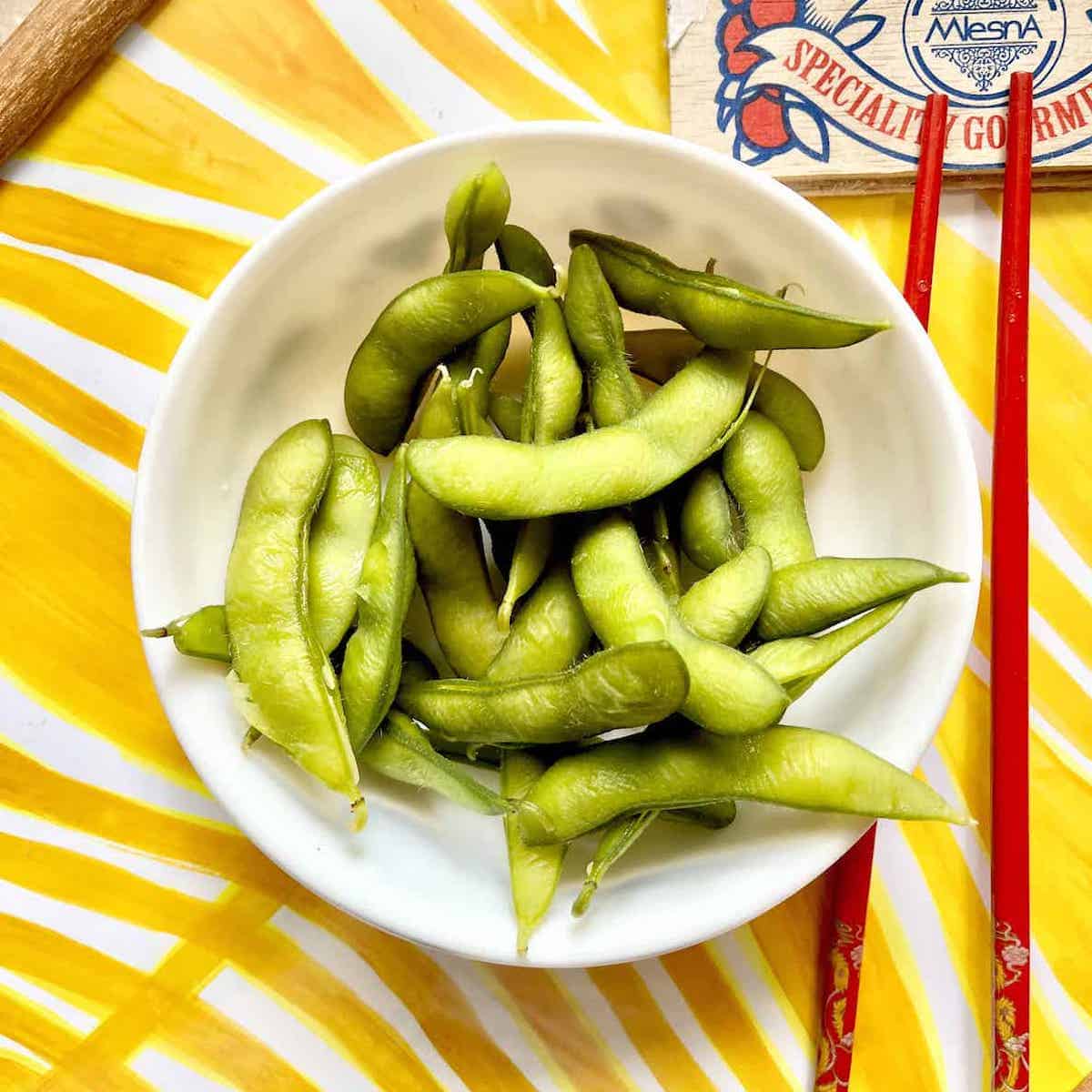 Dishtowels
Dishtowels can be a great way to highlight certain parts of your image, as shown in my papaya milk photo below.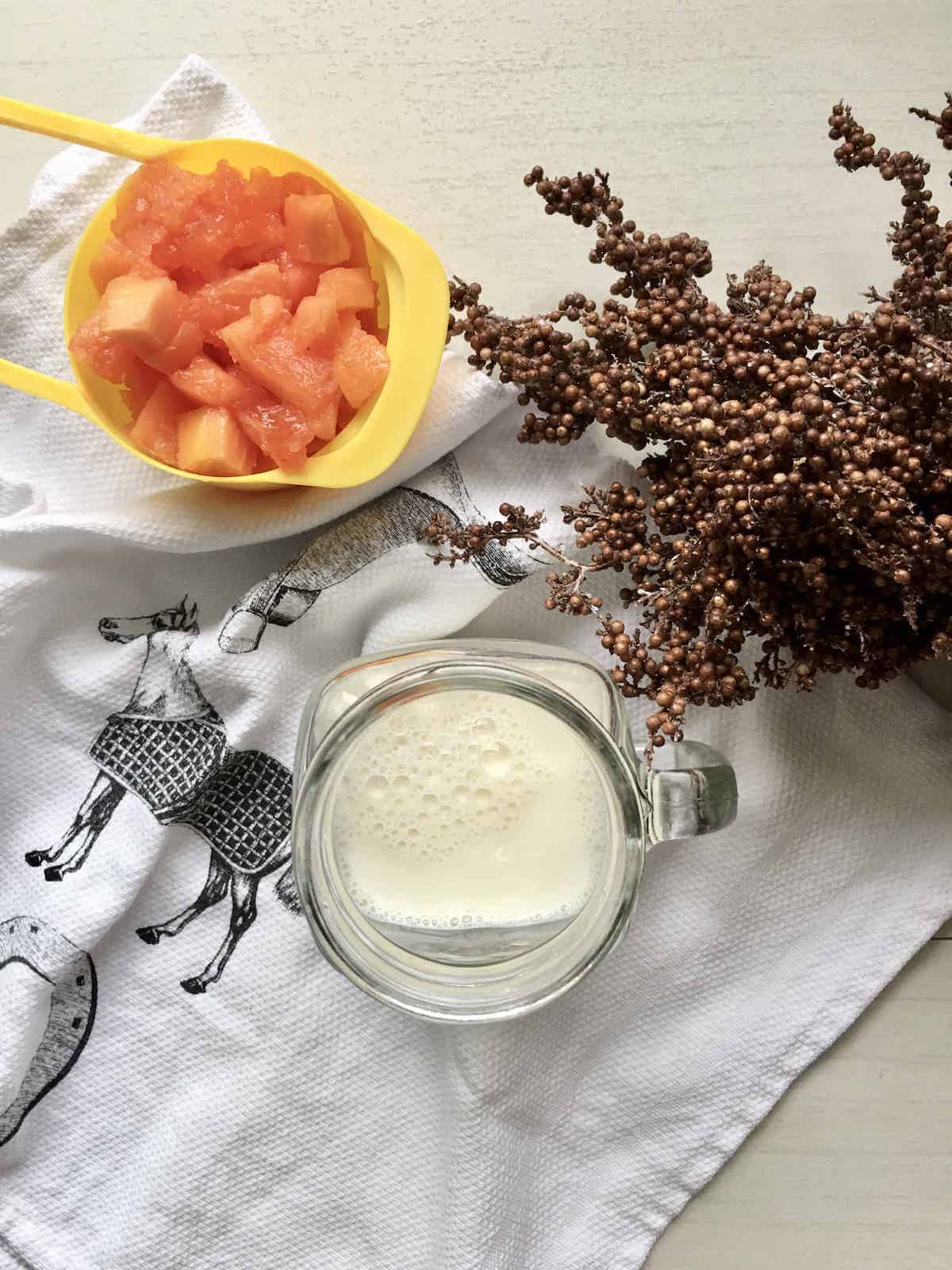 Tablecloths
These chutneys, which I use as dipping sauces for samosas and paratha, are resting on an Ikea white plate and an old rumpled linen tablecloth.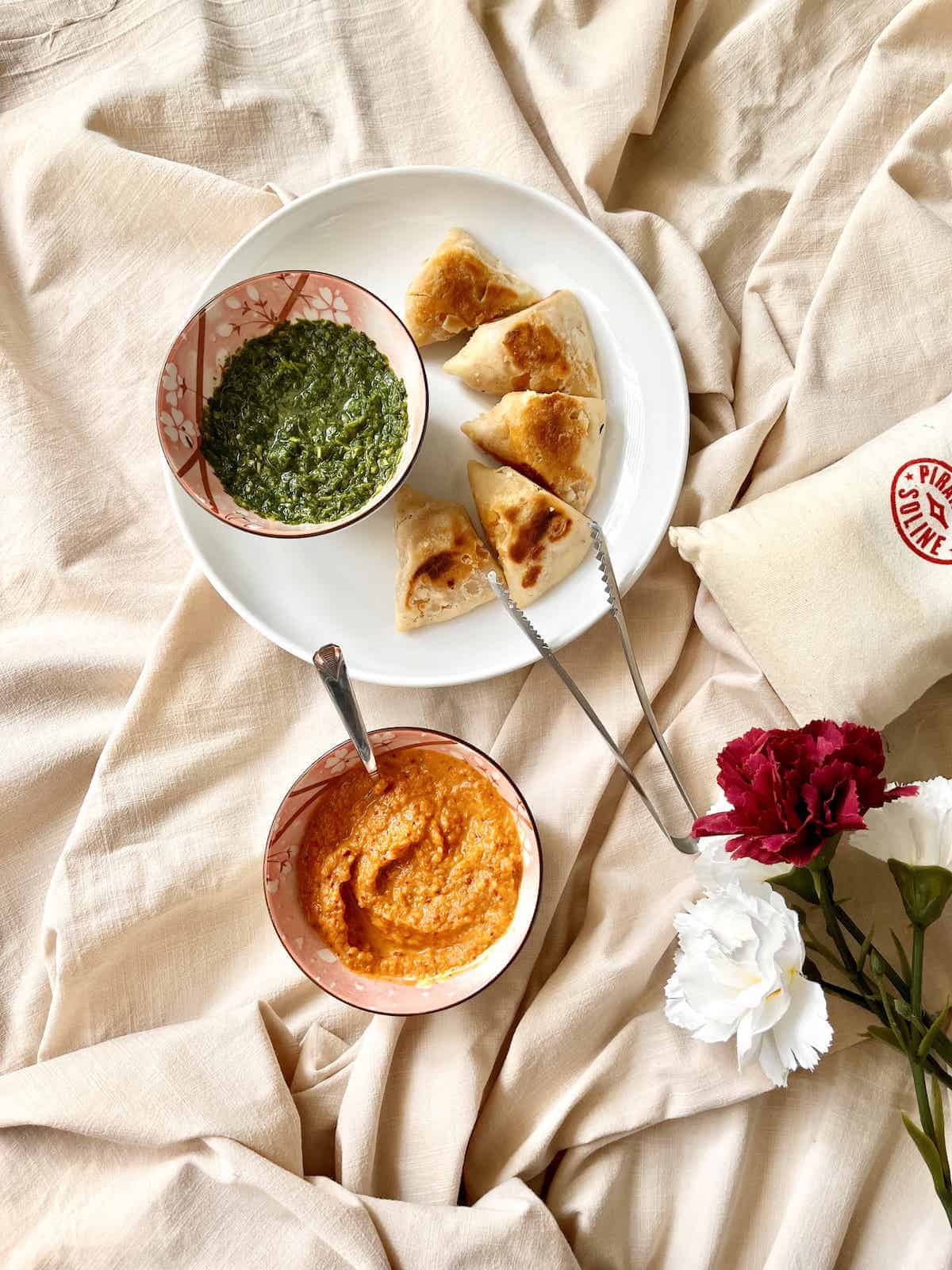 Placemats
Here's my mother-of-pearl placemat in this congee sides shot.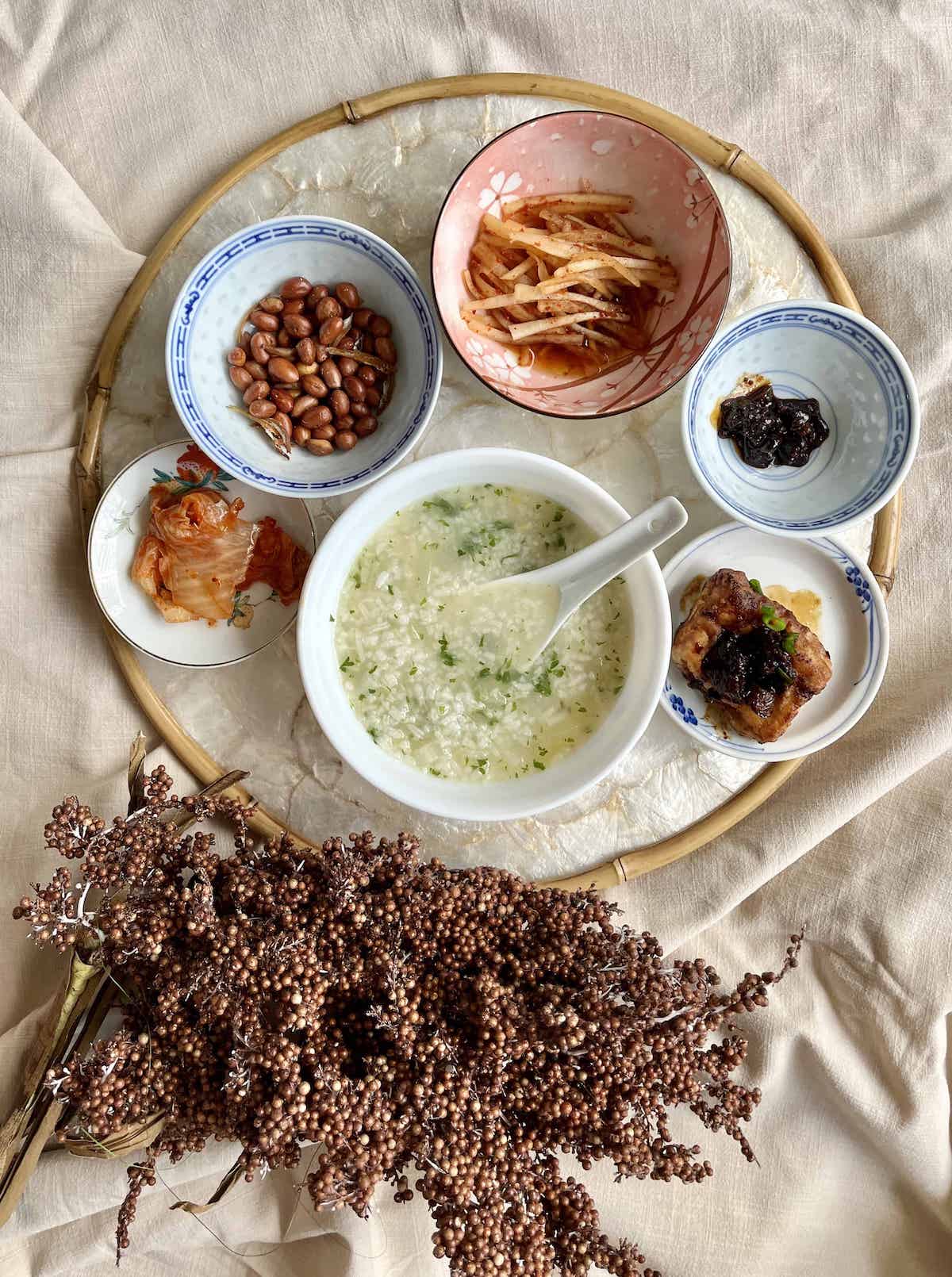 Baking paper
Make sure you buy different coloured baking paper each time, so you have a variety of photo backgrounds! I used some white baking paper for my baked butternut squash recipe- only requires 5 ingredients too!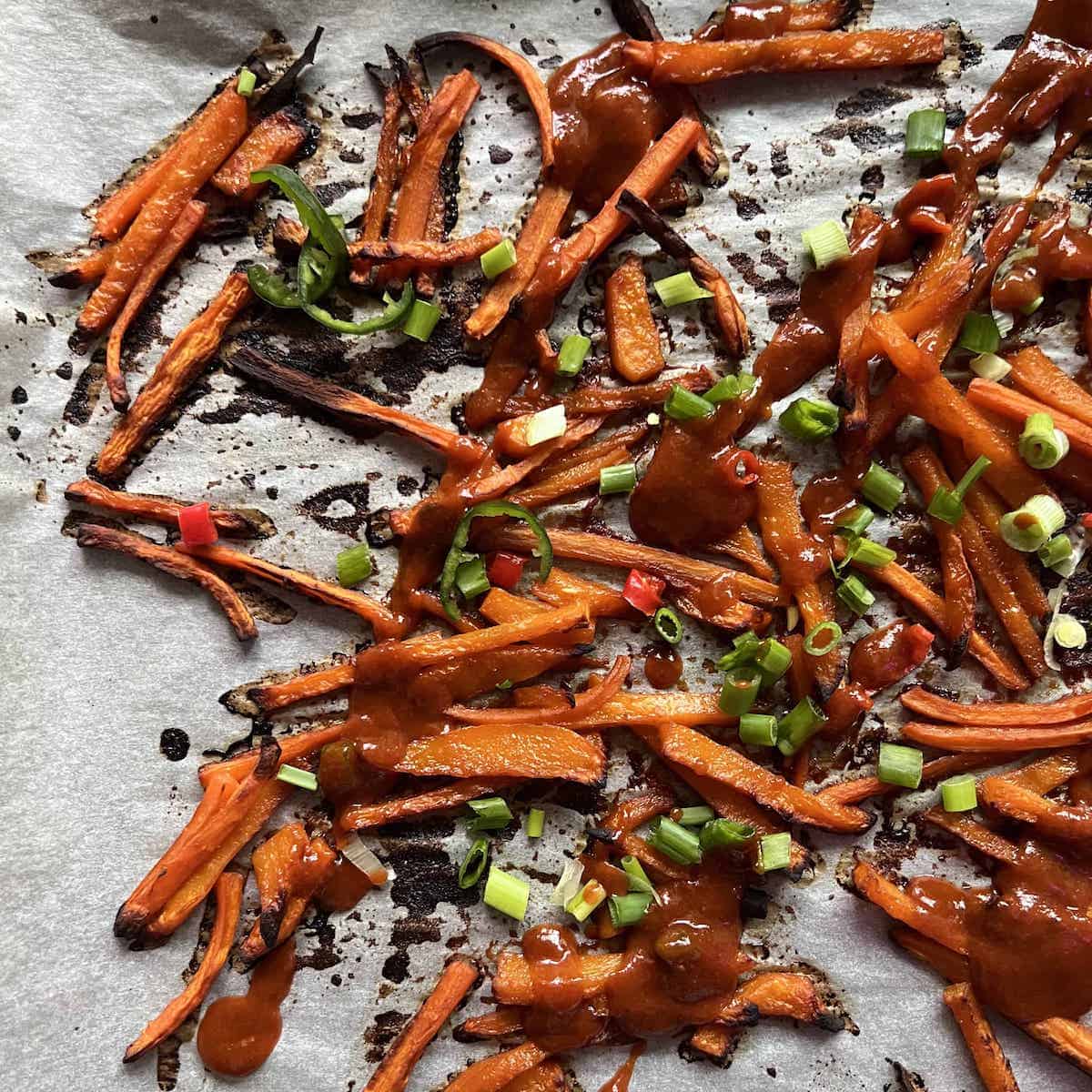 Kitchen utensils
I included the brush that I used to glaze my fish sauce wings in the photo- taking a closer look, I probably should have tidied up the brush (!), but I think it does help tell the "Story" of the dish!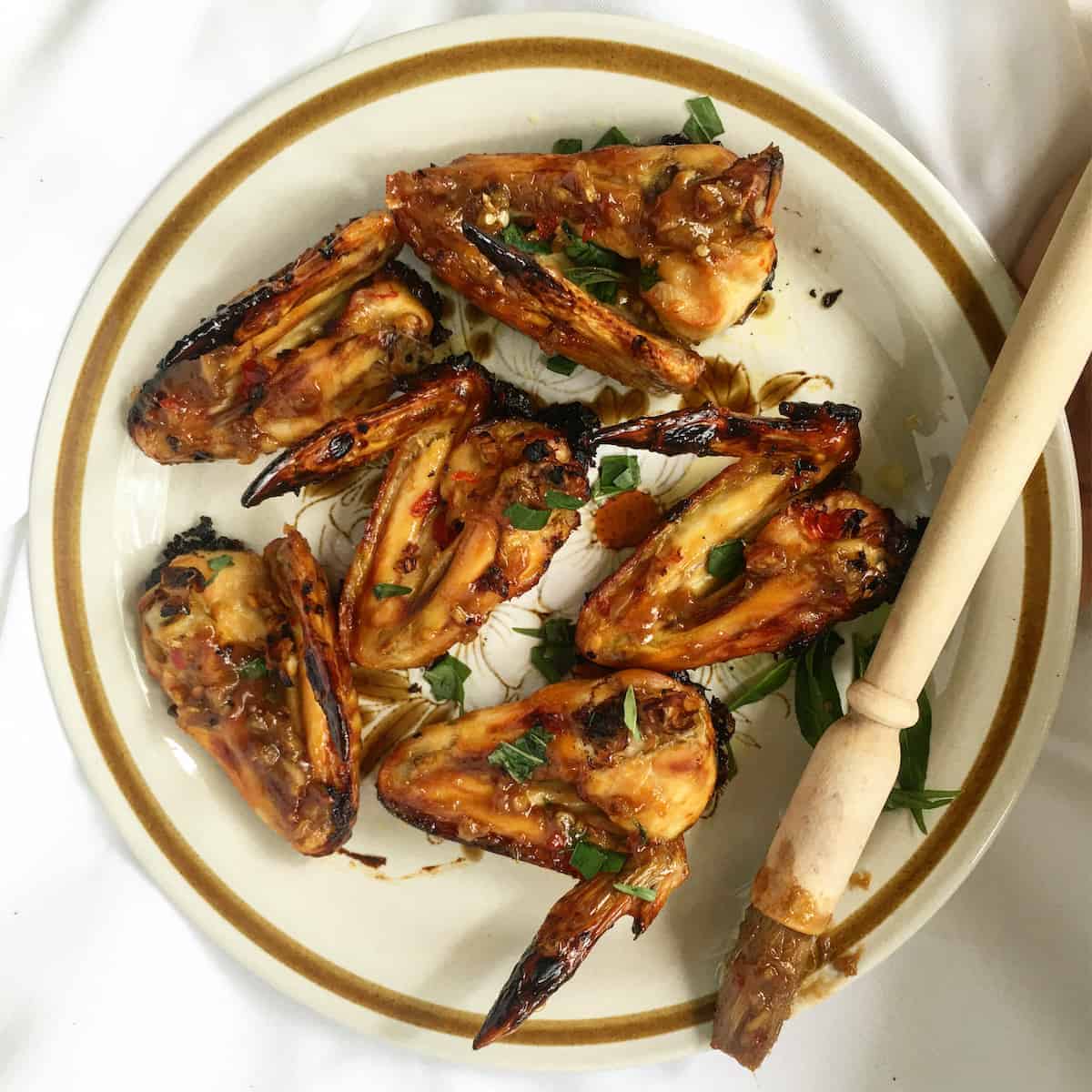 Use multiple items of food
You can even choose to not include any props, and just repeat the food you're highlighting, as I did with this vegan kueh dadar- this works really well for baked goods!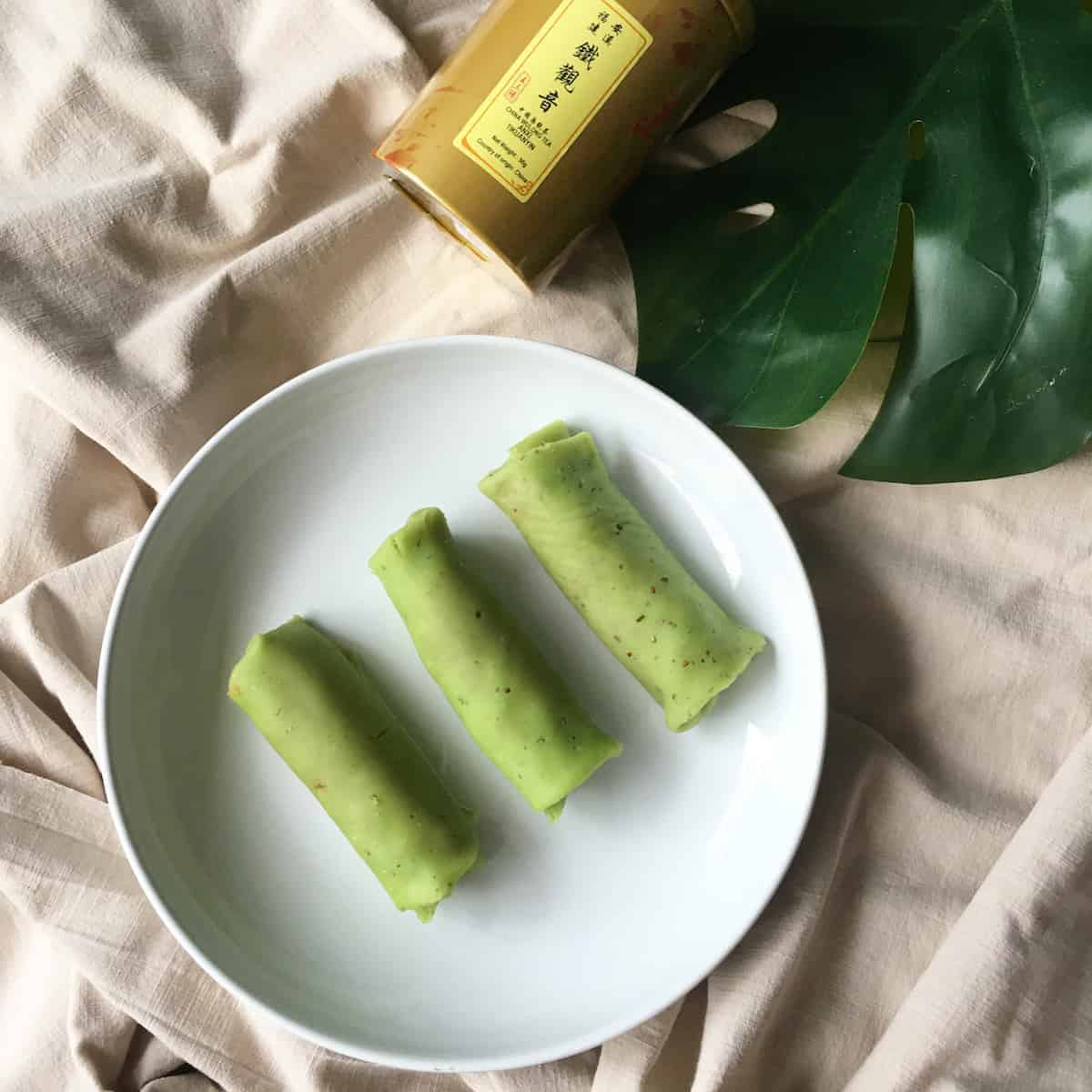 Flowers
Use the fresh or dried flowers you have lying around the house to provide contrasting colours, such as with this tang yuan rice balls photo.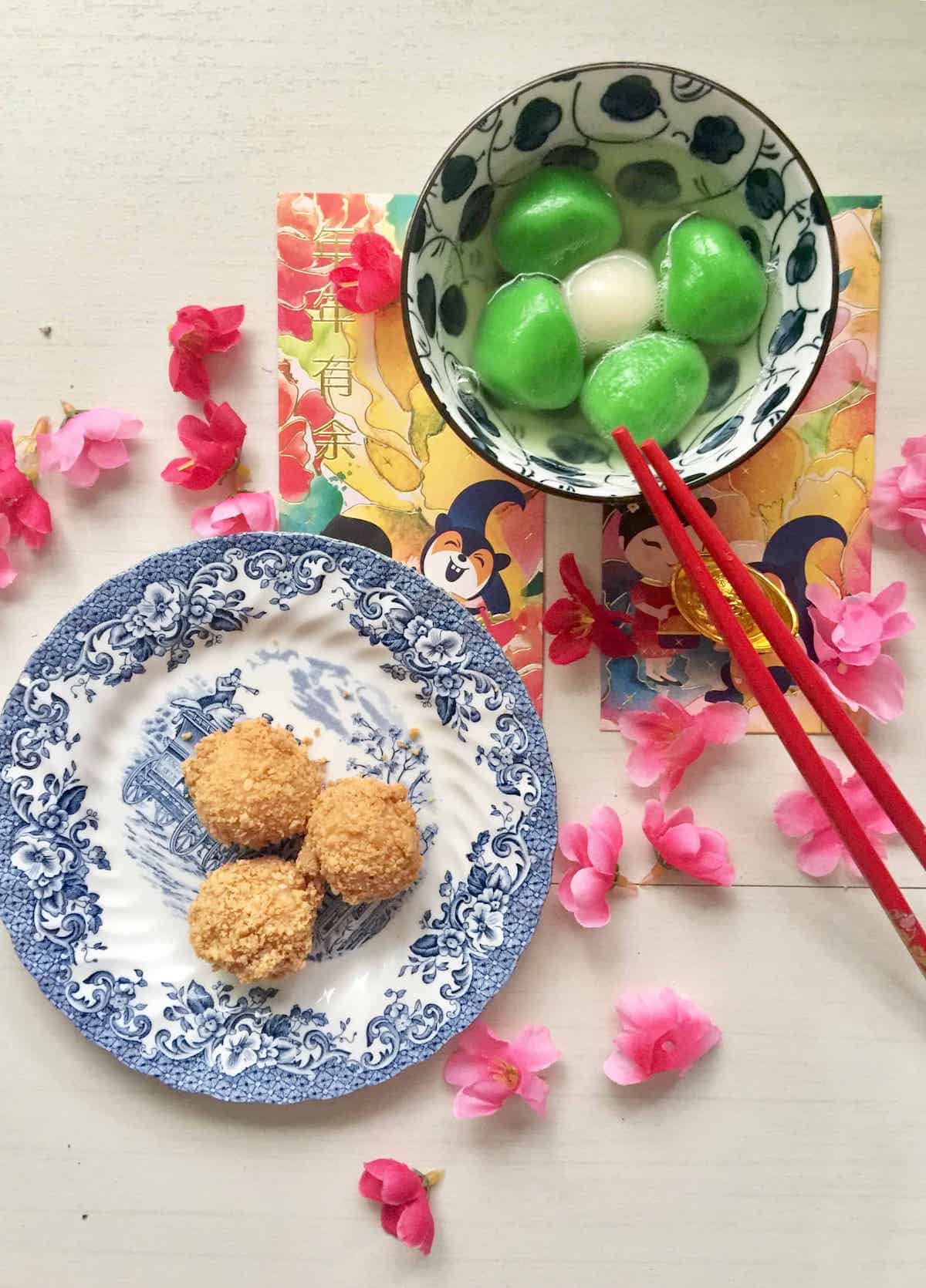 Ingredients
I like scattering ingredients around my dishes, such as with my popular Japanese yuzu jelly recipe.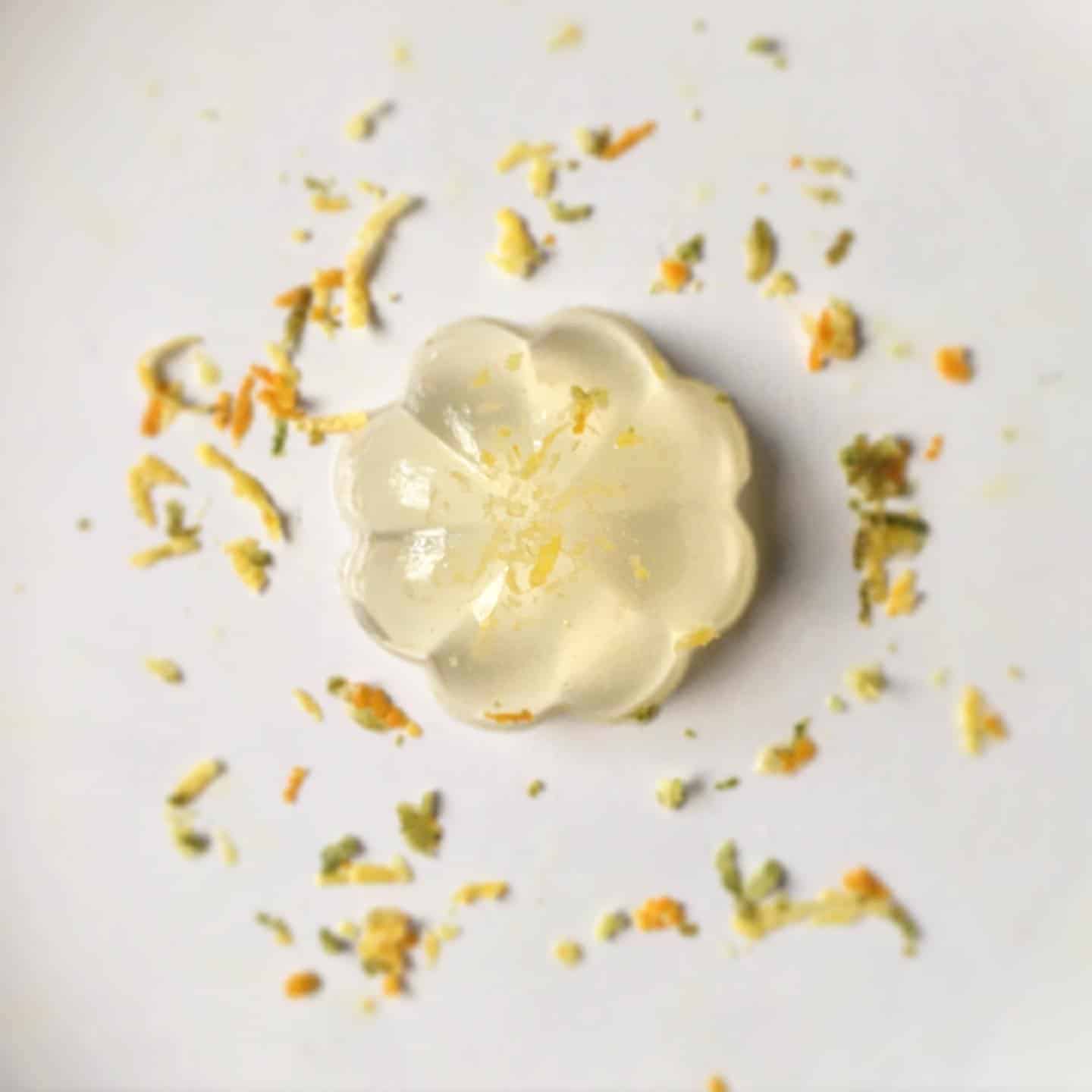 You can also use the ingredients that you've discarded after cooking, such as the barley grains in this roasted Korean barley tea recipe.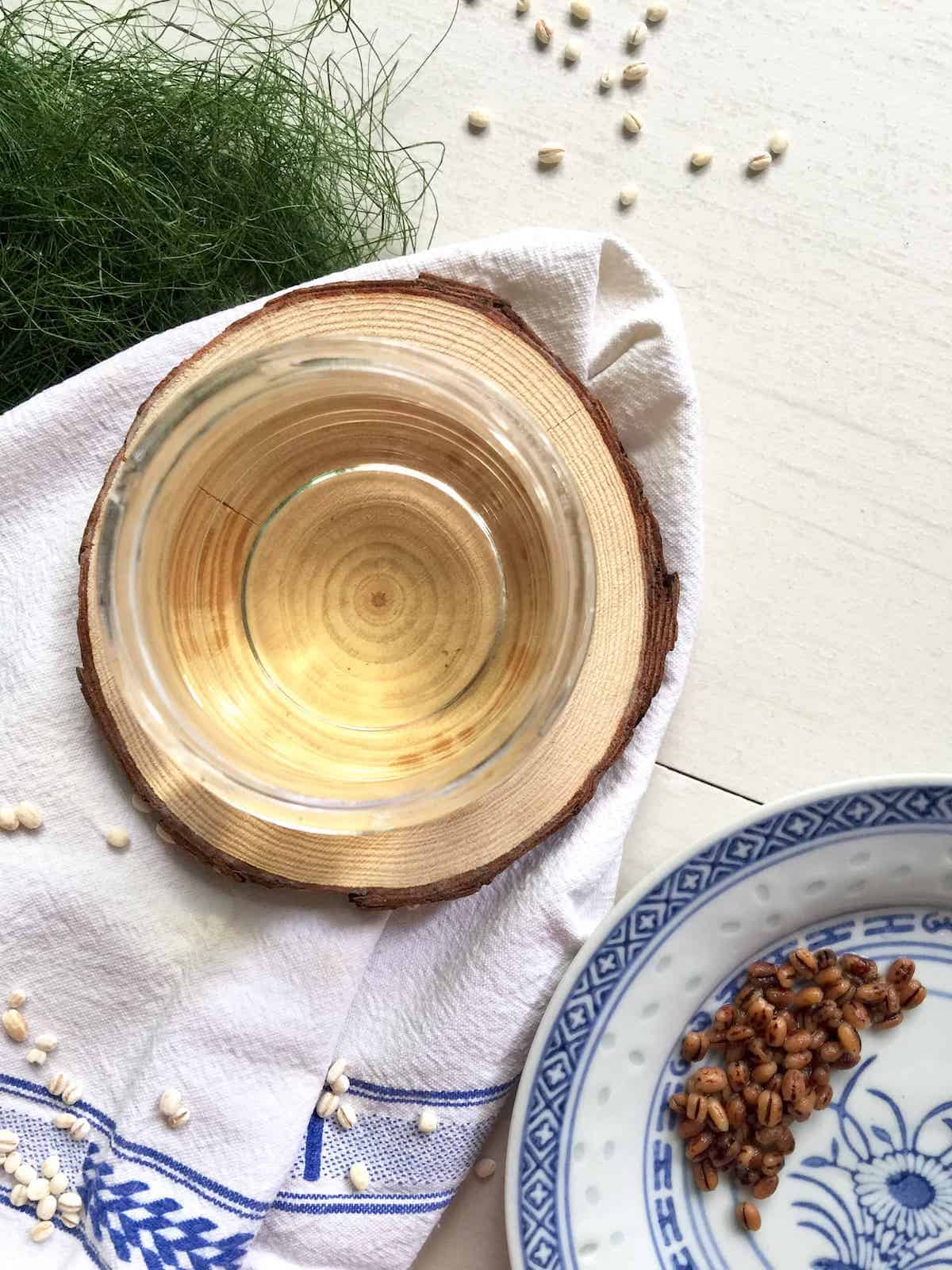 Free stuff
Facebook "Buy Nothing" group
You can score great free stuff on your local "Buy Nothing" group on Facebook, such as the vintage plate I used for this curry puff photo.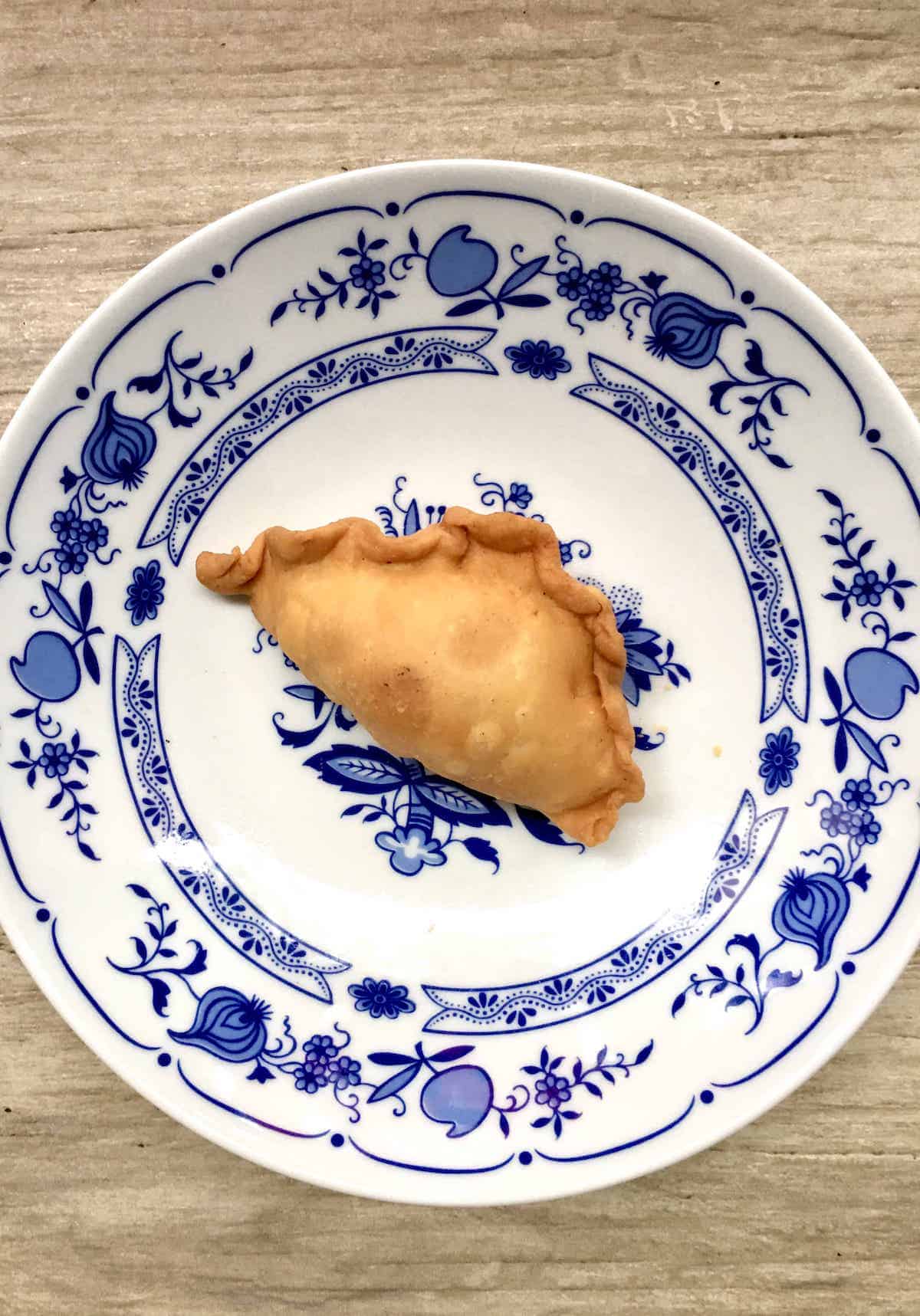 Trade with friends
This lovely Peranakan jar (kamcheng) that I used to brine my salted chicken eggs is from a very dear friend!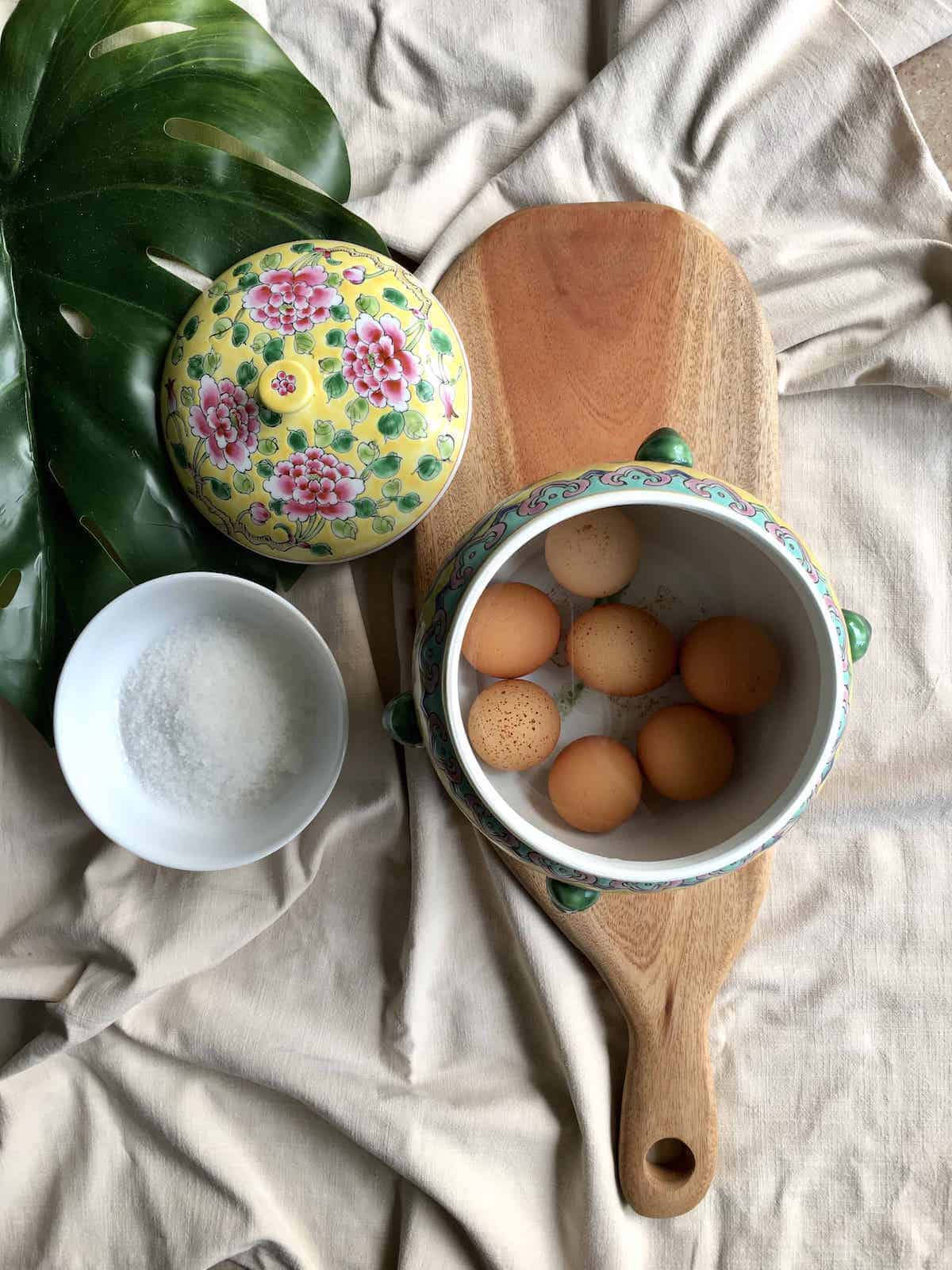 Fallen leaves or flowers
I rather like the eucalyptus leaves in this photo- I do think they contrast with the soy sauce popcorn really well!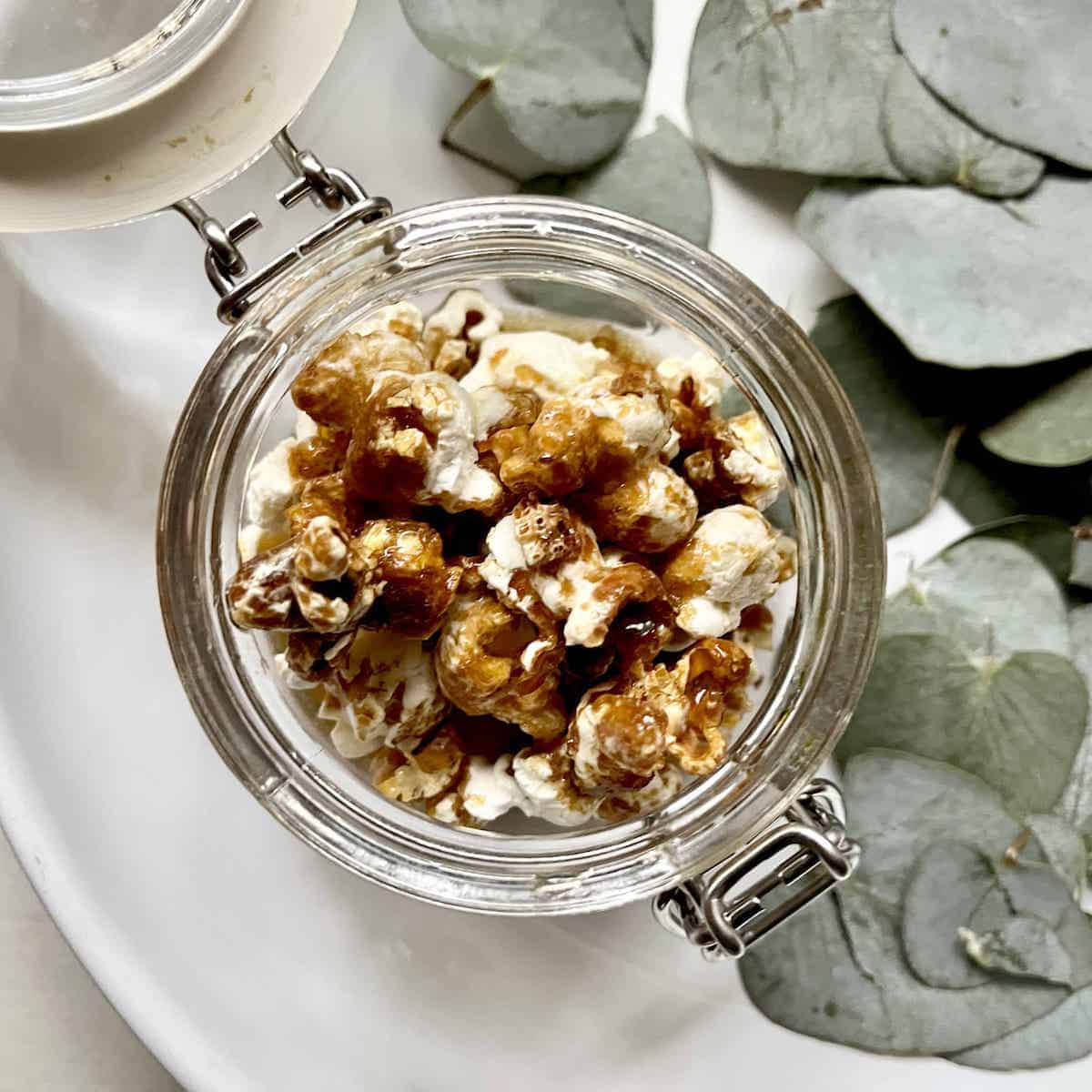 I'll update this post every now and then, so stay tuned for more free food blog props if you're interested in food photography! If you've found any of these useful, please do share it on social media!