Papaya milk is a quick, easy 2-ingredient old-school Taiwanese drink. Maybe because there are a LOT of grandmother's tales about how papaya can stimulate breast growth and the production of breast milk! Papaya & fish soup is actually part of the traditional diet for new Chinese mothers post-birth!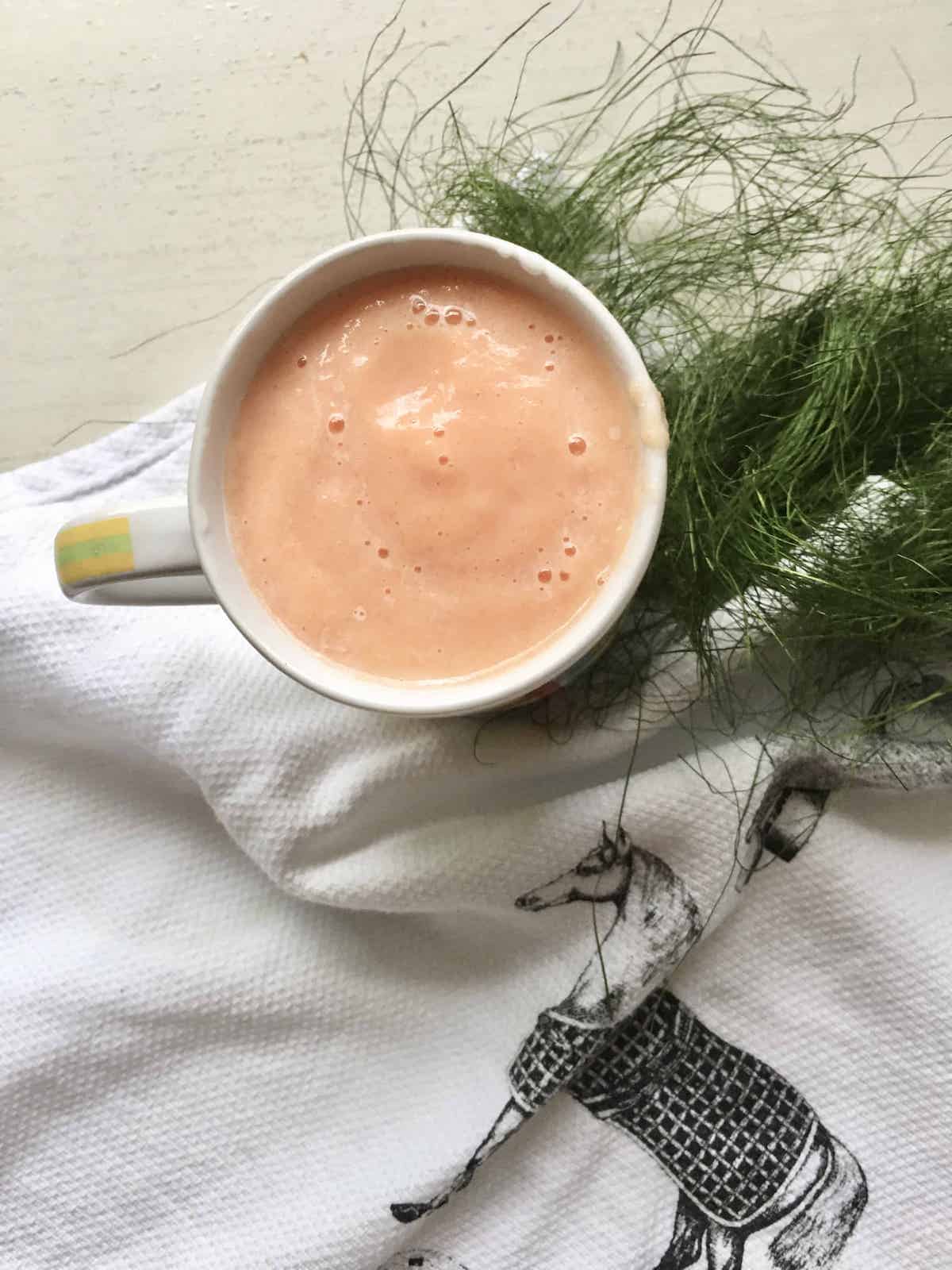 Jump to Recipe
Jump to:
What is it?
Like bubble tea, papaya milk (木瓜牛奶 mu gua niu nai) is a popular old-school street stall drink in Taiwan, Hong Kong, Korea, Malaysia and Singapore. (It's actually 1 of the earliest freshly squeezed juices commercially sold in Taiwan, dating to the 70s.) Unlike the former though, it is not quite as common in other countries but luckily it is very easy to make at home. You only need 2-3 ingredients and a few minutes!
Note: the Dominican Republic also has a papaya milkshake drink but it requires more ingredients than this Taiwanese papaya milk.
Health Benefits
Papaya is rich in the vitamins A, C and E, antioxidants which may help lessen the risk of heart disease by preventing the oxidation of cholesterol. However, some people may be allergic to the fruit, particularly people with a latex allergy.

Weight loss
Some people like to drink papaya milk for weight loss, as the fruit contains fibre and the froth helps you feel temporarily full. (You can also add bananas to thicken it and help you feel full faster.) However, do remember not to drink too much if using full-cream or condensed milk as they are high in animal fat.
Breast enlargement
Fun fact: If you've ever read a Chinese webnovel- I read a ton, suffering through the bad machine translations online!- you'll know that papaya milk is associated with.. shall we say making one more voluptuous? To make your breasts grow, I've heard you need to use raw, green papaya though. I don't know if it really increases your breast size- I'm too old for it to work on me- and I'm not advocating it for this purpose, just sharing it as trivia!
You would probably need to be an adolescent for it to work - if it does. (Another Chinese herbal remedy is peanut soup, which apparently helps kids grow taller- a friend of mine drank this in his teens and grew 30 cm!)
Note: always consult a medical or healthcare professional before making changes to your diet!
Breast milk
Papaya and fish soup is a traditional recipe served to new mothers in confinement in many parts of Asia as the fruit is believed to stimulate the production of breast milk. According to the SCMP (a Hong Kong newspaper), the most straightforward answer is papaya does NOT stimulate lactation.
Note: unripe papaya can be harmful for pregnant women. Always check with your doctor when pregnant!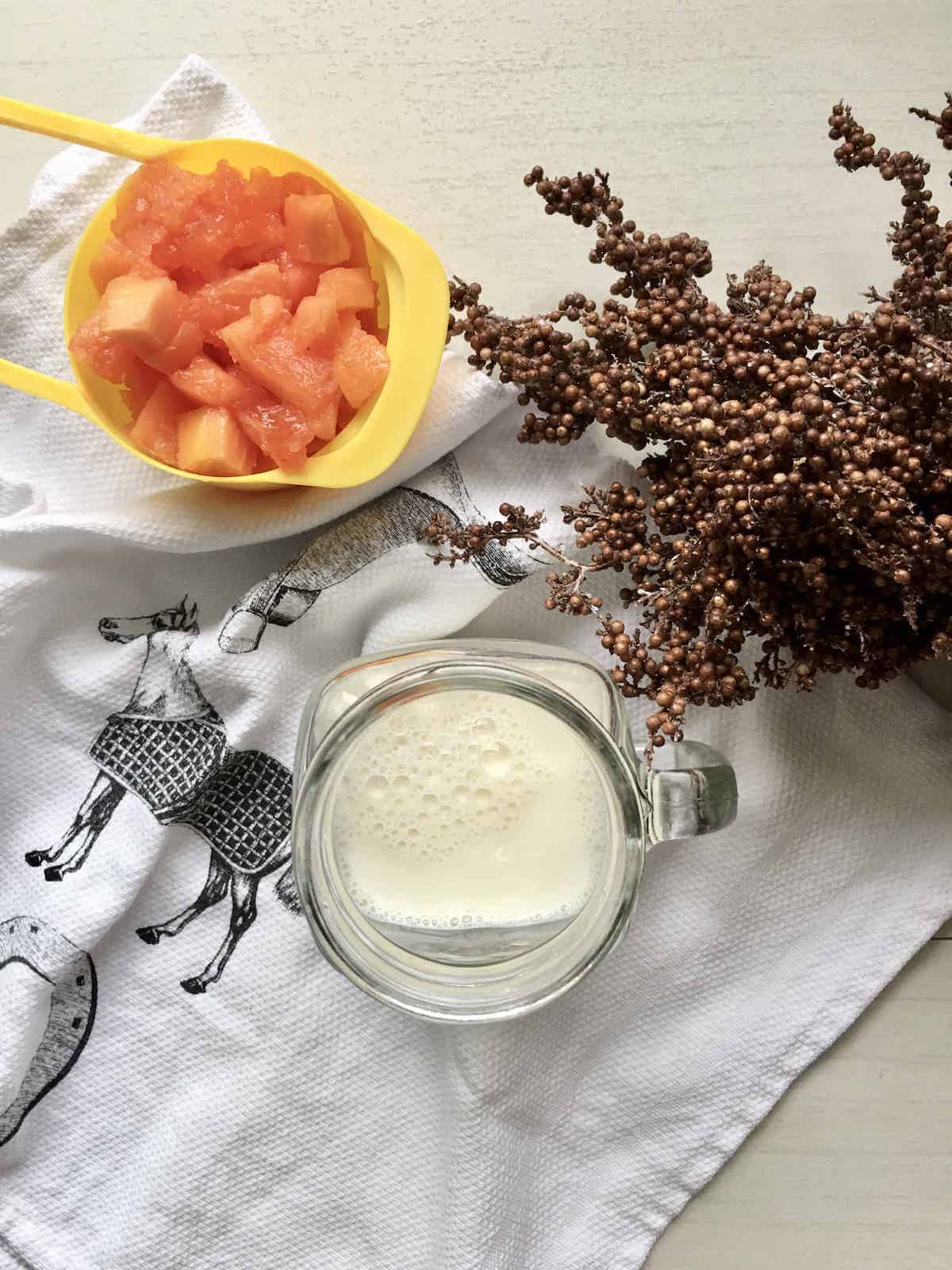 Ingredients

Ratio
The ingredient ratio is 1:1 (1 cup of cubed papaya to 1 cup of milk) but this is just a guideline. This papaya milk recipe is very flexible, so you can just blend 1 medium papaya (deseeded and skinned, of course) with 1 cup of milk.

Feel free to use more papaya- I have used 4x the amount of frozen papaya to milk and some friends said the papaya taste still wasn't very strong! (Note that the flavour of the papaya is milder when frozen.)
How to tell if ripe
A ripe papaya will have an orangey-red skin - the unripe one is green- and will be slightly soft to the touch. You may also be able to smell the papaya fragrance emitting from the uncut fruit.
Leave a raw papaya out at room temperature to ripen, if necessary.
How to make
This is literally 1 of the easiest drinks you can make at home. It's a 2 or 3 ingredient, 2 -step process!
Cut the papaya
Blend with milk- you're done!

For reference, I use a KItchenAid blender. I normally hate using it as all the liquid leaks out and makes a mess but amazingly, it doesn't when you make papaya milk!
For more easy Asian recipes using 5 or fewer ingredients, click here.
How to store
Unfortunately, papaya milk does not keep well (even in the chiller) as the enzyme in the fruit reacts with milk proteins and leaves an unpleasant aftertaste. So make it right before you want to drink it- it really is a breeze as it only tastes 2-3 minutes if you already have cut papaya in the fridge or freezer.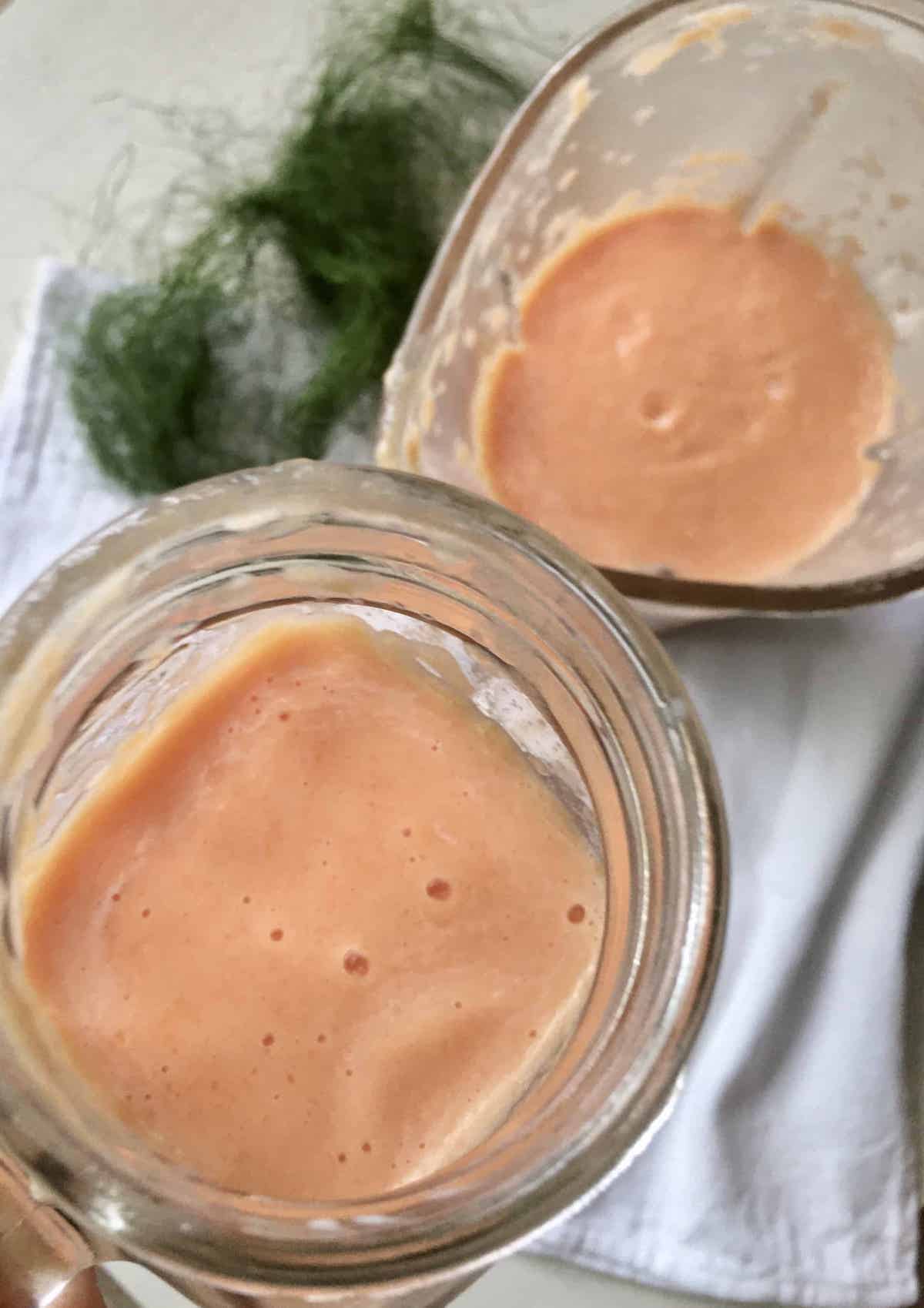 Tips
FAQ
Why does my papaya milk taste bitter?
It may have been made too long ago- papaya milk needs to be drunk immediately after blending as the enzyme in papaya reacts with the milk to produce a bitter flavour.
Can we mix papaya & milk?
This is 1 of the most searched for "papaya and milk" queries. Papaya milk is a traditional Taiwanese street drink, and can also be found in Korea, Singapore, Malaysia and Hong Kong so many people have been consuming papaya and milk together without side effects. However, do note that some people may have allergies, especially those sensitive to latex. If you're uncertain whether you can mix papaya and milk, substitute with a plant-based milk instead.
Other Asian recipes
Papaya is used in several Chinese desserts such as with peach gum or as a pudding. You can also use papaya and condensed milk (or coconut milk) to make ice cream or papaya and coconut milk for curry!
Other Asian drinks
Some of the most popular non-caffeinated drink recipes on Greedygirlgourmet include:
Click here for the Asian drink recipes on my blog.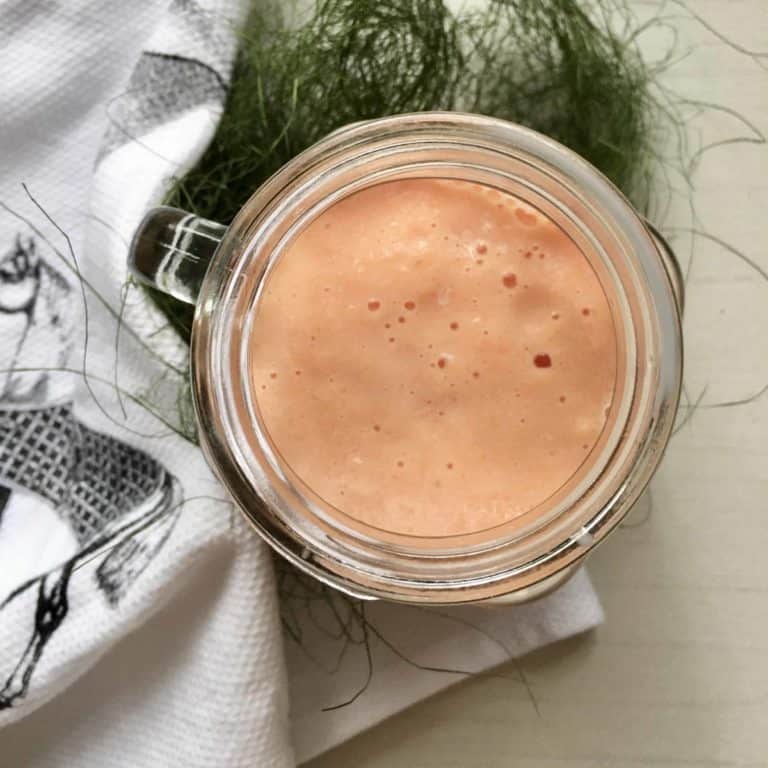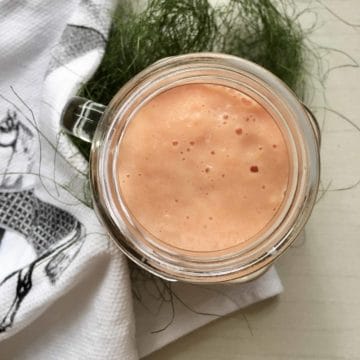 Papaya milk (Taiwanese drink)
This old school street drink is a 2 (or 3) ingredient, 2-step, 3 minute recipe- literally 1 of the easiest Asian drinks you can make!
Equipment
Blender

Knife and chopping board

To cut the papaya
Ingredients
1

medium papaya that is very ripe (or 1-4 Cups of papaya, depending on how concentrated you like the flavour to be)

Cut into small cubes. You can freeze extra to make papaya milk in future- the recipes works well with frozen fruit.

1

Cup

milk

I like full-cream. Feel free to use UHT milk. See the recipe post for dairy-free substitutes if vegan or allergic to dairy.

Honey, xantham gum, sugar or condensed milk

Optional- you will need it if your papaya isn't very ripe
Instructions
Cup the papaya into small cubes

Add to the blender with the milk.

Whizz it till it's at the desired frothiness- for a thicker, fuller flavoured drink, add more papaya.

Taste- if too bland, add a bit of honey, sugar or condensed milk.

Serve immediately and enjoy!
Notes
Papaya milk isn't for everyone- it's like coriander in that some people hate the smell.
Papaya milk doesn't keep well, even if chilled, as it will turn bitter quickly. Always drink it right after blending.
You may also be interested in these Chinese recipes: