9 great No Sugar No Flour Desserts, so that you can indulge without feeling guilty or worrying about your health! Perfect for the upcoming holiday season!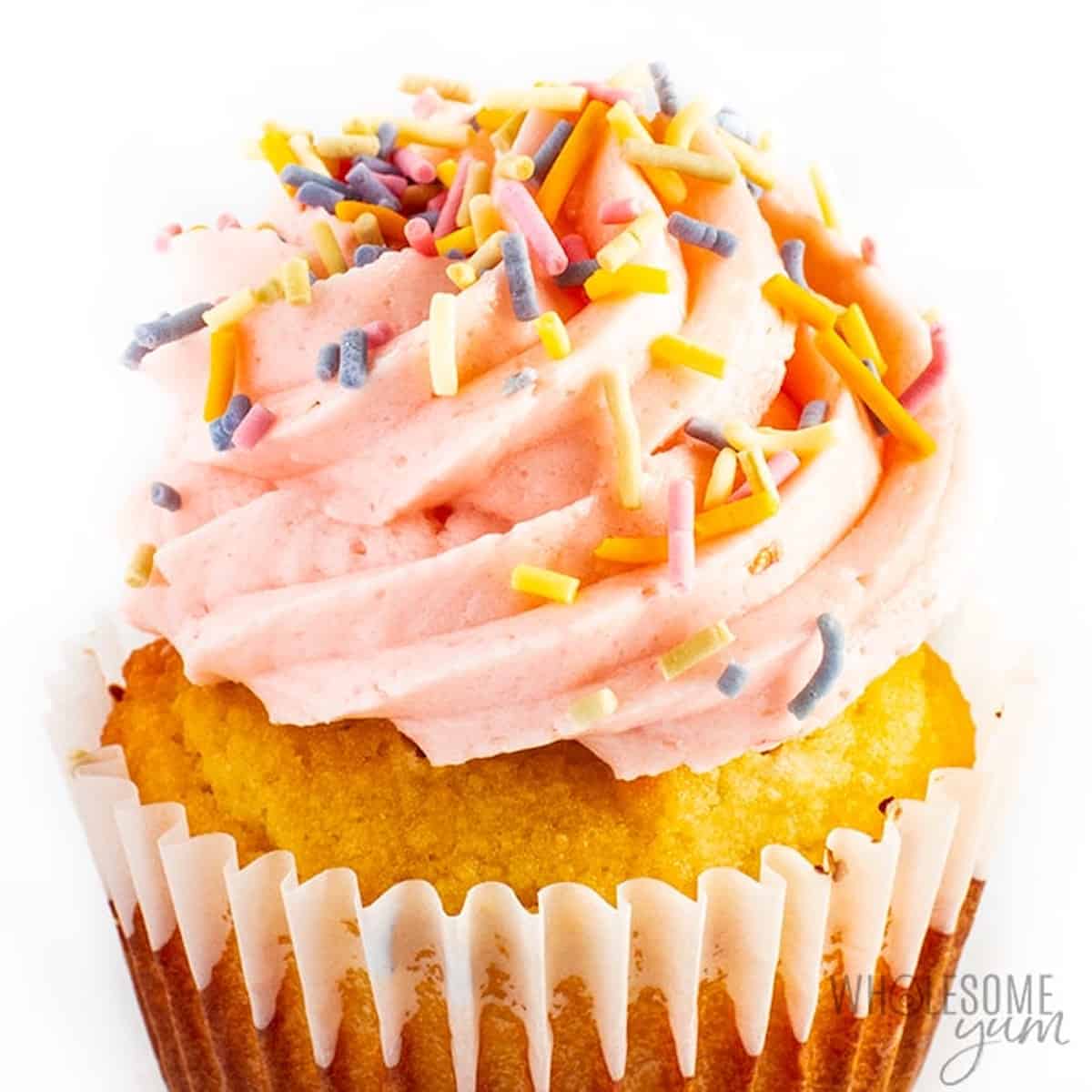 Jump to:
What is a No Sugar Dessert?
This seems like a super simple question- a dessert without sugar and white flour is one which has no sugar or white flour in it!
However, what do we mean by sugar?
Is it just refined sugar we're talking about? Are artificial sweeteners, such as aspartame, considered OK? How about sugar substitutes, such as molasses, agave, xylitol or stevia or yacon syrup? Or if you're on a keto-diet, then some sugar is OK but not too much!
To be honest, I think that is quite a personal decision- "sugar free dessert" will mean different things to different people.
Thus, I've included something for everyone:
completely sugar free recipes (desserts without sugar and flour and artificial sweeteners)
desserts using maple syrup/ honey
recipes using monkfruit (a sugar substitute also known as Luo Han Guo.)
Note: I will keep updating this list as I find better no sugar no flour desserts, such as some healthy cookie recipes 🙂 For regular Asian desserts, click here.
Sugar Substitutes: better for you?
Many people say that honey or maple syrup or xylitol etc is good for you because it has nutrients/ vitamins etc.
According to Mayo Clinic,"Natural sugar substitutes may seem healthier than sugar. But their vitamin and mineral content isn't significantly different...It's OK to choose a natural sweetener based on how it tastes rather than on its health claims. Just try to use any added sweetener sparingly."
Some artificial sweeteners may even be worse for you! (The jury is still out but there have been disturbing reports on side effects.)
Note: I've written more about sugar substitutes here.
Fruits Only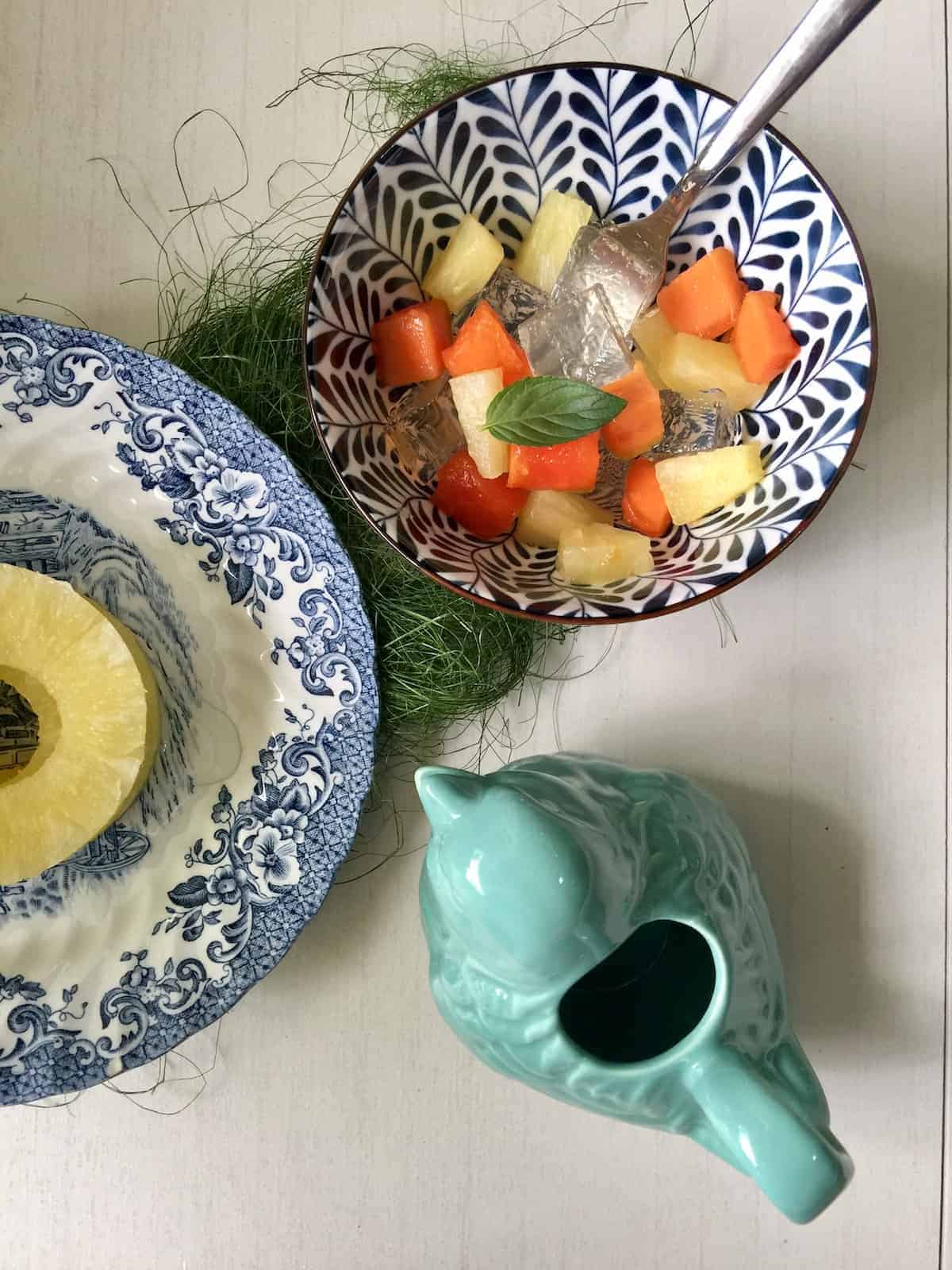 Fruits are a great way of adding natural sweetness and flavor to your sugar free desserts- think banana, date syrup, applesauce and even CARROTS!
Make sure you use the freshest fruits possible, so they'll be brimming with sweetness, and not sour!
Apple Chips (1-ingredient)
Preheat the oven to 200F or 93.3C.
Core and thinly slice your apple and sprinkle with cinnamon powder. Spread the slices out on a baking sheet, making sure they're not touching (or they'll steam!)
Once the oven temperature is right, place the trays in the oven for 2 hours 15 minutes or till the chips are crips. Switch the trays around at the 1h mark. (i.e. moving the top tray to the bottom and the bottom tray to the top.)
Switch off the oven. You can leave the baking trays inside to further crisp up as the oven cools (unless they're burnt of course!)
Jellies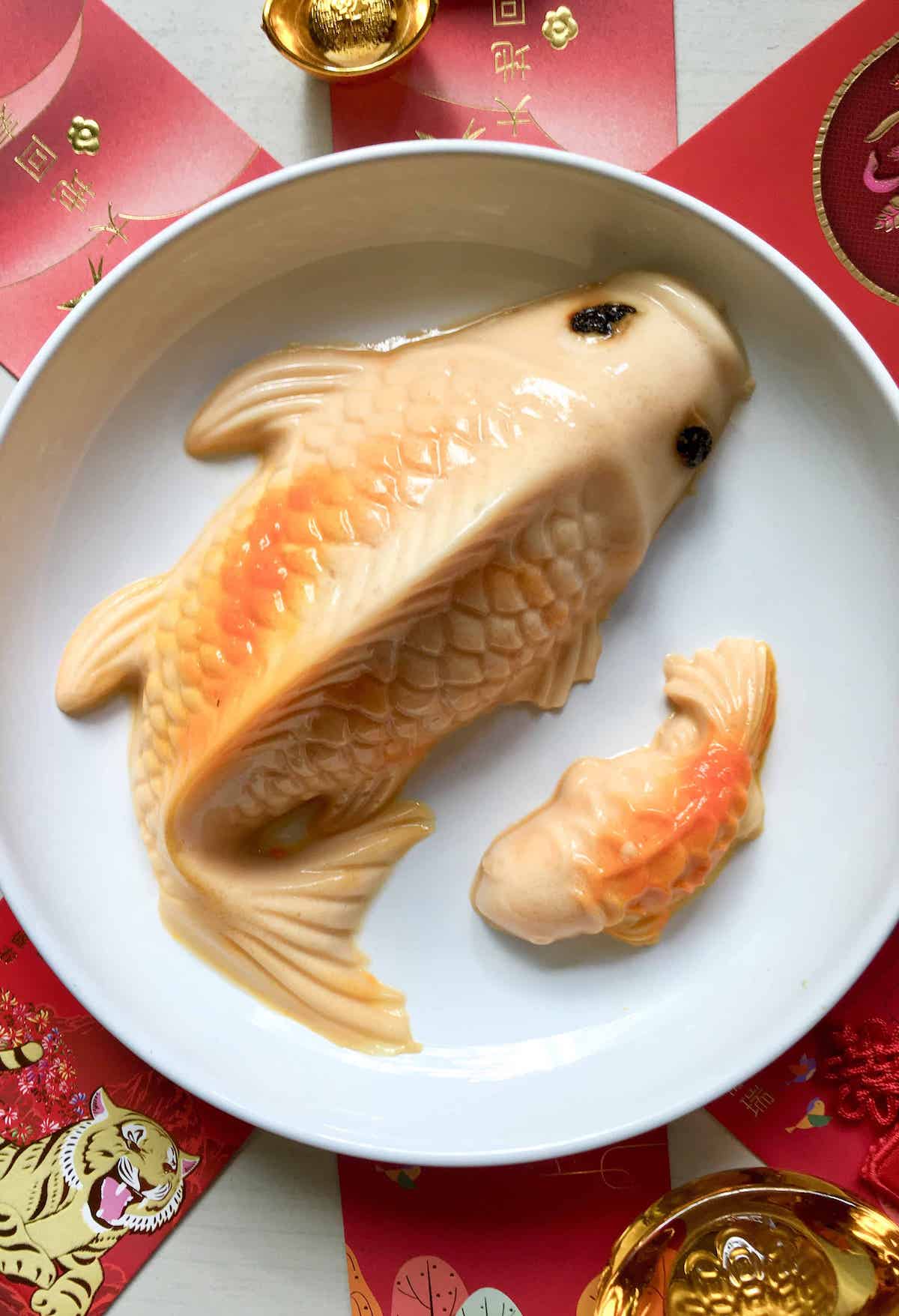 Jellies are a great dessert which don't have white flour.
For more Asian jelly recipes, click through this link.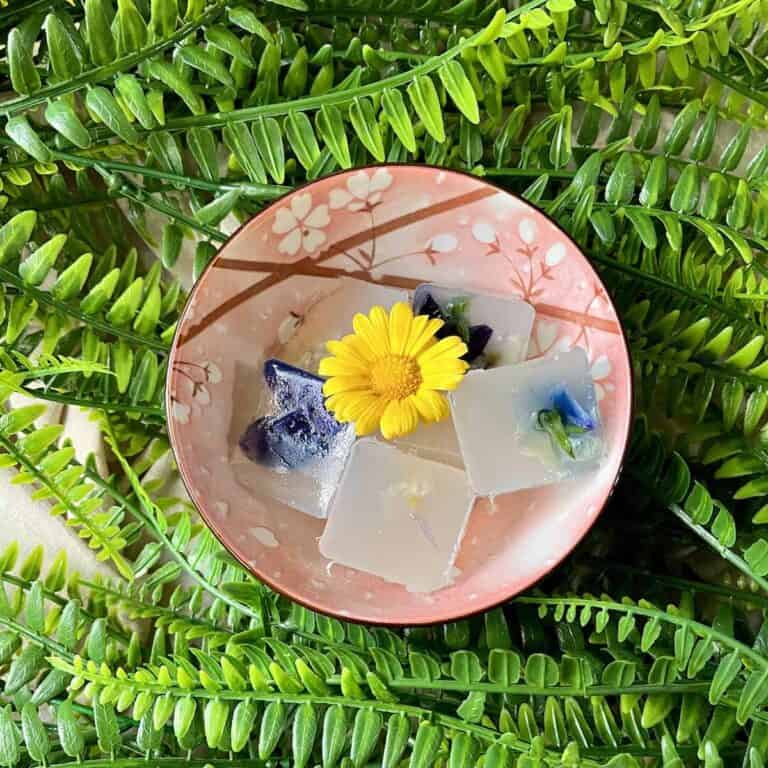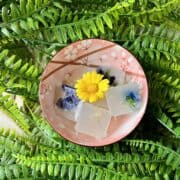 Traditional Japanese Konjac Jelly with Fruits Recipe (Vegan) (Low cal)
Delicious, refreshing and easy to make, this dessert is a good way of having desserts but not adding extra sugar or honey! Perfect eaten chilled on a hot summer's day
Click here for the Japanese fruit salad.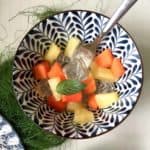 Strawberry Granita
Blitz very ripe strawberries with a touch of lemon juice, balsamic vinegar, and the teeniest pinch of salt.
Freeze for at least 45 minutes then mix and serve. Maybe garnished with some mint leaves?
The key here is to make sure the strawberries are SUPER ripe.
Date Energy Balls
Dates are your friend if you want to master the world of desserts sans sugar. (Just note the date flavour is strong, so you need to like the taste!)
Soak around 10 dates in hot water till soft (about 10- 15 minutes), then remove the seeds- don't throw away the water! (People usually use Medjool but I've tried jujubes as well.)
Blitz with ½ Cup of rolled oats and ½ Cup of nuts (peanuts, almonds, walnuts, pecans- your choice), till the oil of the almonds has come out and you get a paste.
Add ½ Cup of almond butter or a nut butter of your choice. Some people like peanut butter, but almonds are sweeter.
Process again.
Add 3 Tablespoons of ground flax seeds, a pinch of salt, and process till it's all well-mixed and you get a dough.

If it looks dry, VERY slowly drizzle the date soaking water in- keeping drizzling and blending till the dough can stick together to form balls.

Roll into balls and serve with some coffee or tea!
With Maple Syrup/ Honey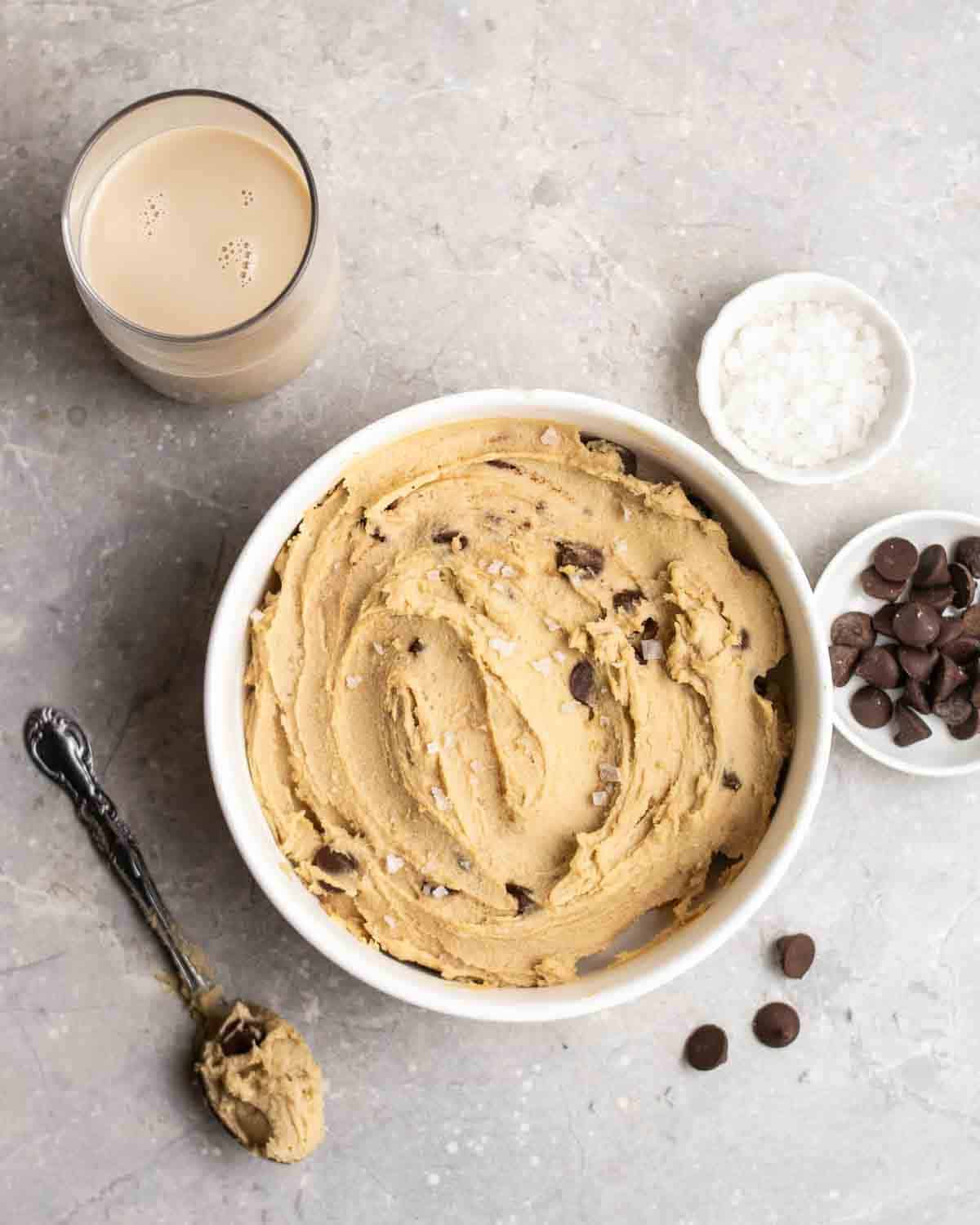 Creamy Chickpea Cookie Dough Hummus
Creamy and luscious, this cookie dough hummus will be your next favourite sweet dip! Pair it with fruit slices, pretzels, or simply eat it by spoonfuls. You may be put off by the name, as the combination is unusual, but it has a 4.84 rating so do give it a try!
Click here for this unusual hummus recipe from My Plentiful Cooking.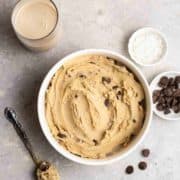 Sugar Free Chocolate (2 ingredients)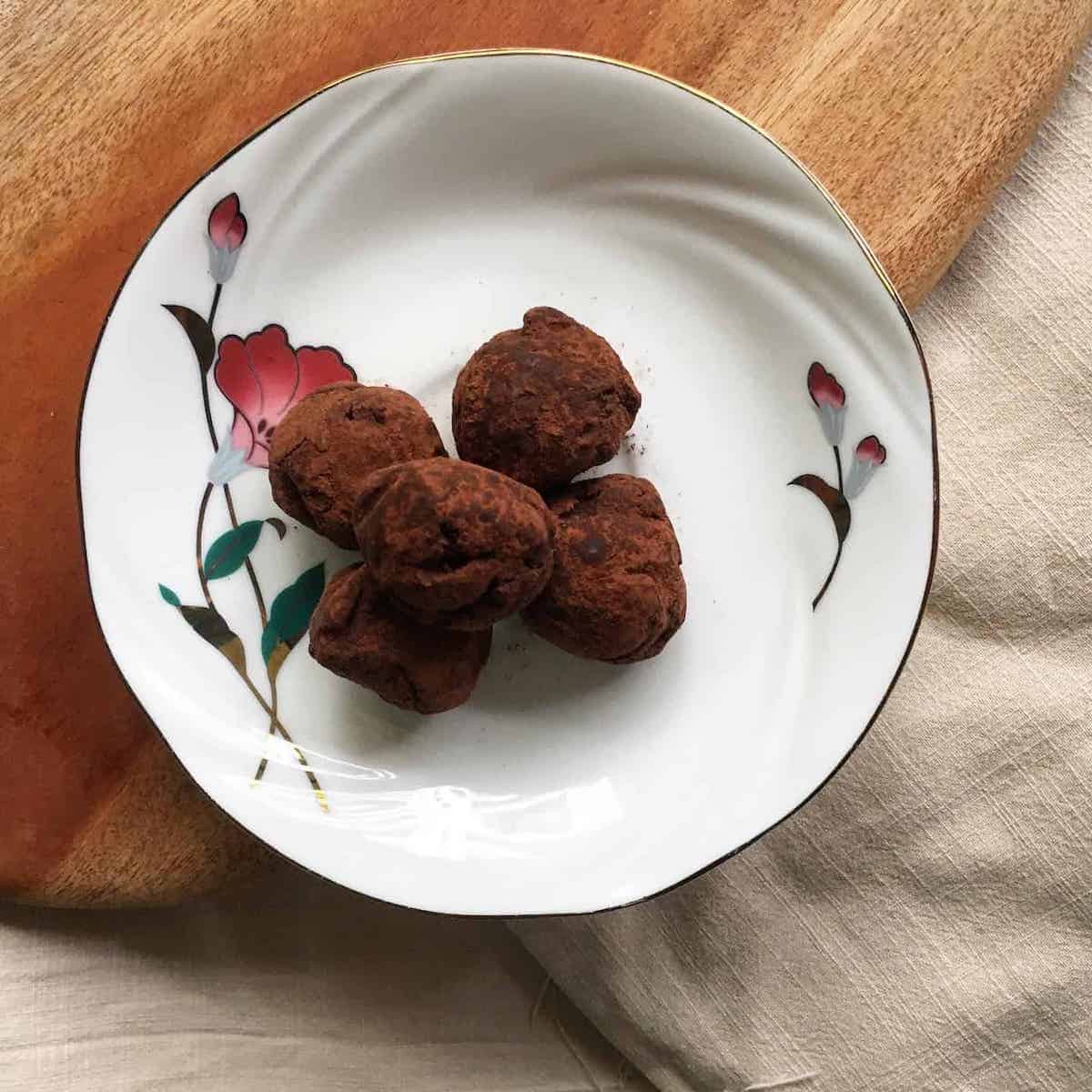 In a bain marie, gently melt 100% cocoa chocolate fevres.

I don't recommend using chocolate chip as they contain additives

Stir in honey or maple syrup (if vegan), to taste.

You can add chopped up nuts etc too

Allow to cool and harden in the fridge!

You can use a cookie scoop to make them into chocolate truffles or chill flat, to form chocolate bark
Lime Popsicles
Mix ½ Cup of lime juice- I love the floral flavor of calamansi lime!- with 2 Cups of water and ½ Cup of honey (or to taste.)

You can include some zest and mint leaves to make this no sugar ice cream prettier.

Mix well then freeze in a popsicle mold for 6-8 hours.
Voila, a healthy and easy no sugar no flour dessert!
With Monk Fruit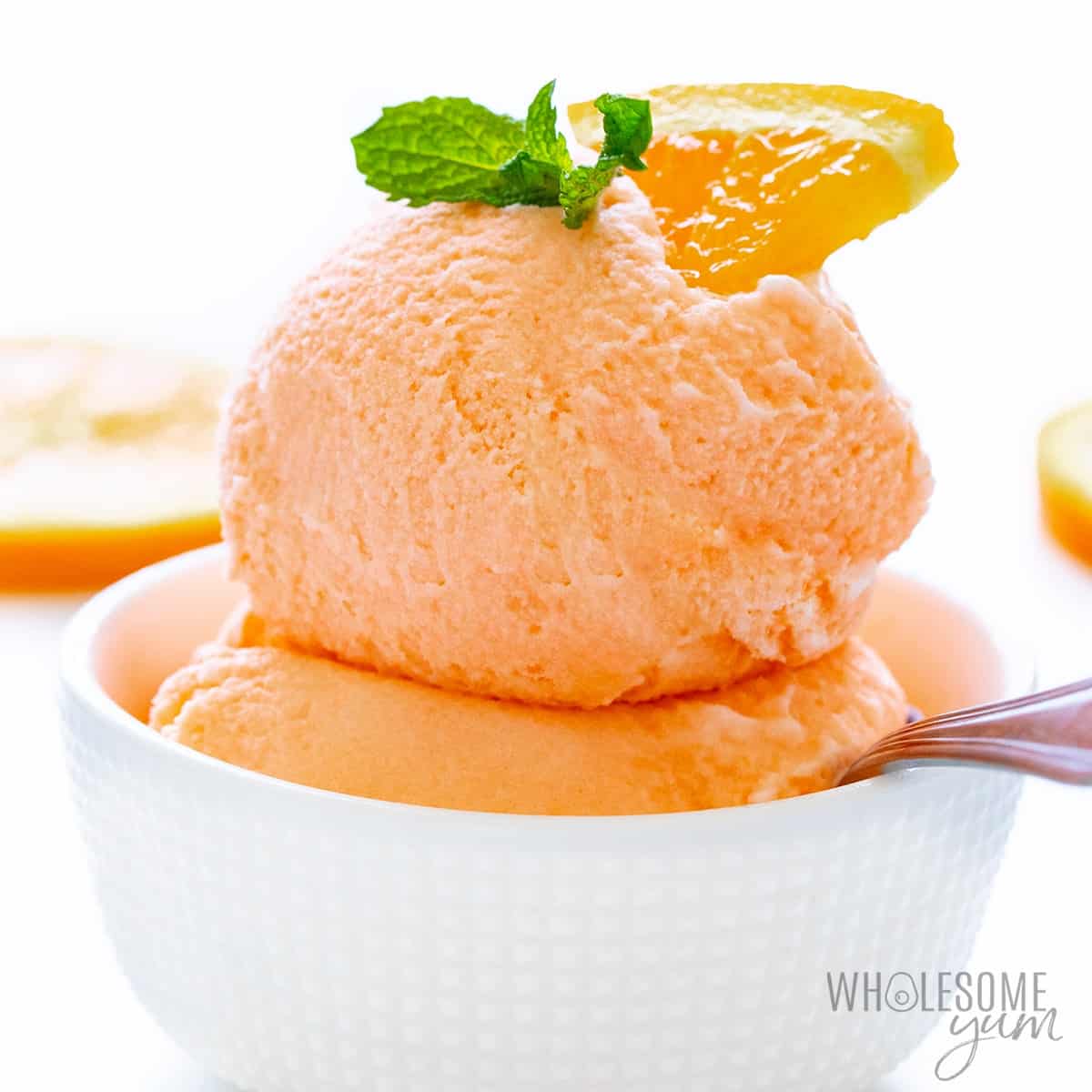 Using "sweet flours" such as coconut flour or almond flour, as per the no sugar no white flour cupcake below, will also help to make the fact that you've not added refined sugar less obvious!
Note: coconut flour and almond flour have different chemical properties to white flour, so they can't be substituted 1 for 1 in baking recipes!
Keto, sugar-free vanilla cupcakes
This keto vanilla cupcakes recipe by Wholesome Yum is moist and sweet - the right sweetener is key when ditching refined sugar. Fresh raspberry buttercream frosting on these sugar-free cupcakes makes them even more delicious!
Click here for the cupcake recipe.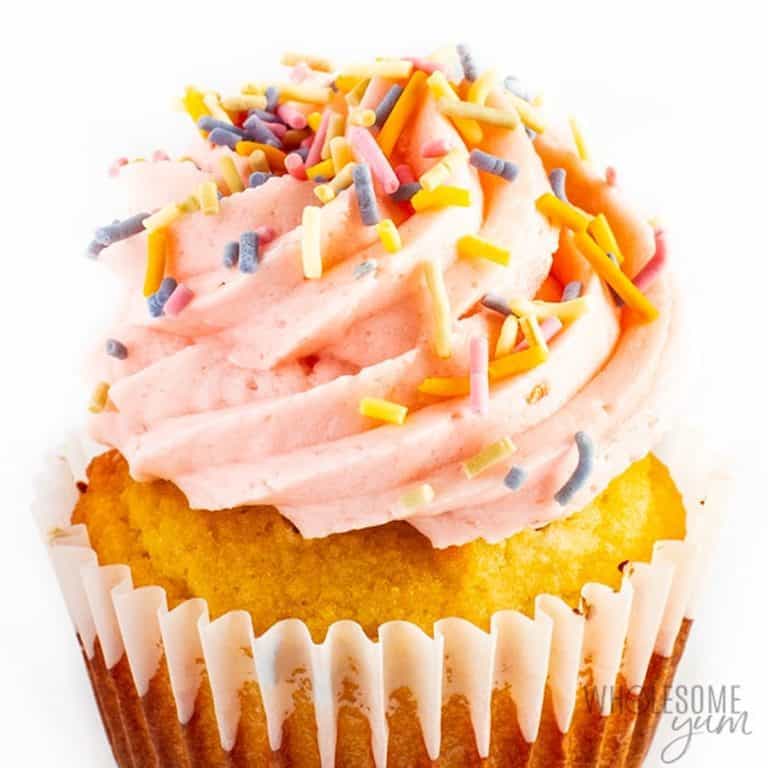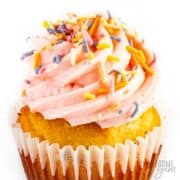 Let me know if you think I've missed out on any great no sugar no flour desserts! If you've found this list of no added sugar recipes useful, please do share it on social media!