7 easy-to-make but delicious dried jujube fruit, or Chinese red date recipes, including soups, drinks and desserts.
Jump to:
What are red dates?
Chinese red dates are also known as Ziziphus jujuba (scientific name), hong zao and jujubes (not to be confused with jojoba, which is entirely different!) and belong to the Rhamnaceae buckthorn family. They are a Traditional Chinese Medicine (TCM) ingredient that is also commonly used in Chinese and Korean cooking, and can be eaten fresh or dried.
Most Asian families will have a store of dried Chinese red dates in their pantry to cook with, as they can last for quite some time in this form. (As dried jujubes are more common, the recipes here all use them instead of fresh.)
Where to buy
In Asia, you can get them at most major supermarkets. Outside of Asia, you will need to buy them online, at a Chinese medicine hall or at an Asia grocery store.
FAQ
Do I need to remove the seed of the jujube fruit (Chinese red date) before cooking?
Chinese people have traditionally removed the seed before cooking jujubes, as they believe that the seed makes the dish heatier (i.e. you will be prone to getting sore throats, fevers or acne if you eat too much). However, it is possible to cook with the whole fruit (i.e. seed inside)- just remember to remove the seed before you eat the fruit.
Savory soups
Dried jujubes, as well as goji berries, are often added to soups as a natural sweetener and for their health benefits, which I've described in this jujube tea post. It is, for example, found in the famous Korean ginseng chicken soup.
Easy Chinese black chicken & red date soup recipe (Silkie Chicken)
This easy Chinese Silkie chicken soup requires only 5-ingredients and is mostly passive cooking.
Check out this traditional Chinese soup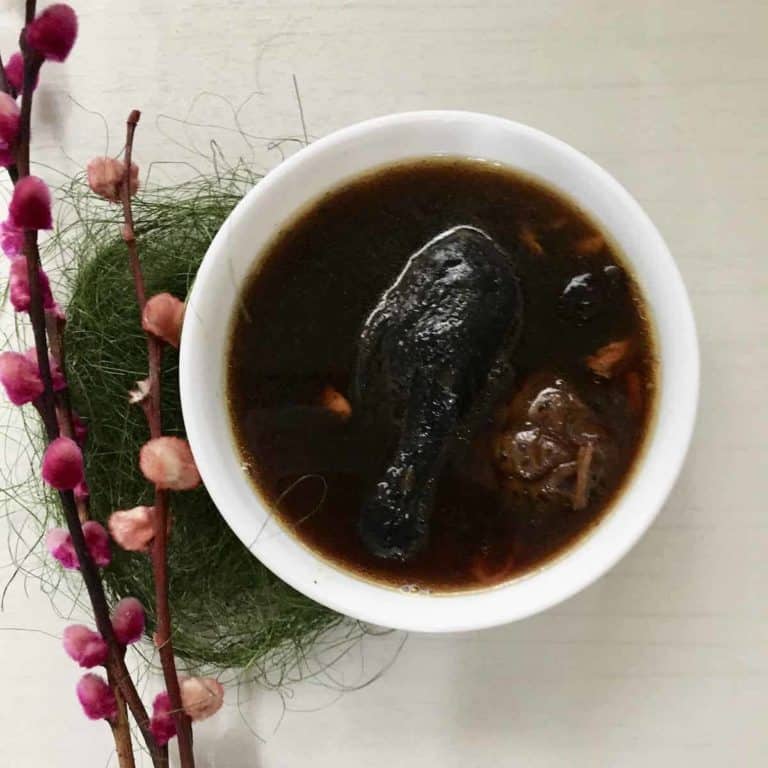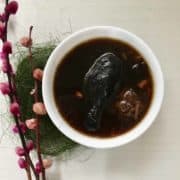 Besides this black chicken soup, you can add a couple of red dates to most soups or even rice porridge that you make- simply wash them, then remove the seed and either slice them up, or make a few gashes in the flesh to increase the surface area when cooking so that the flavour can better permeate the soup.
Vietnamese jujube chicken soup
This Herbal Red Date Chicken Soup can warm and heal your body. It will provide you with energy to fight off illnesses in colder months.
Click here for the herbal soup
Drinks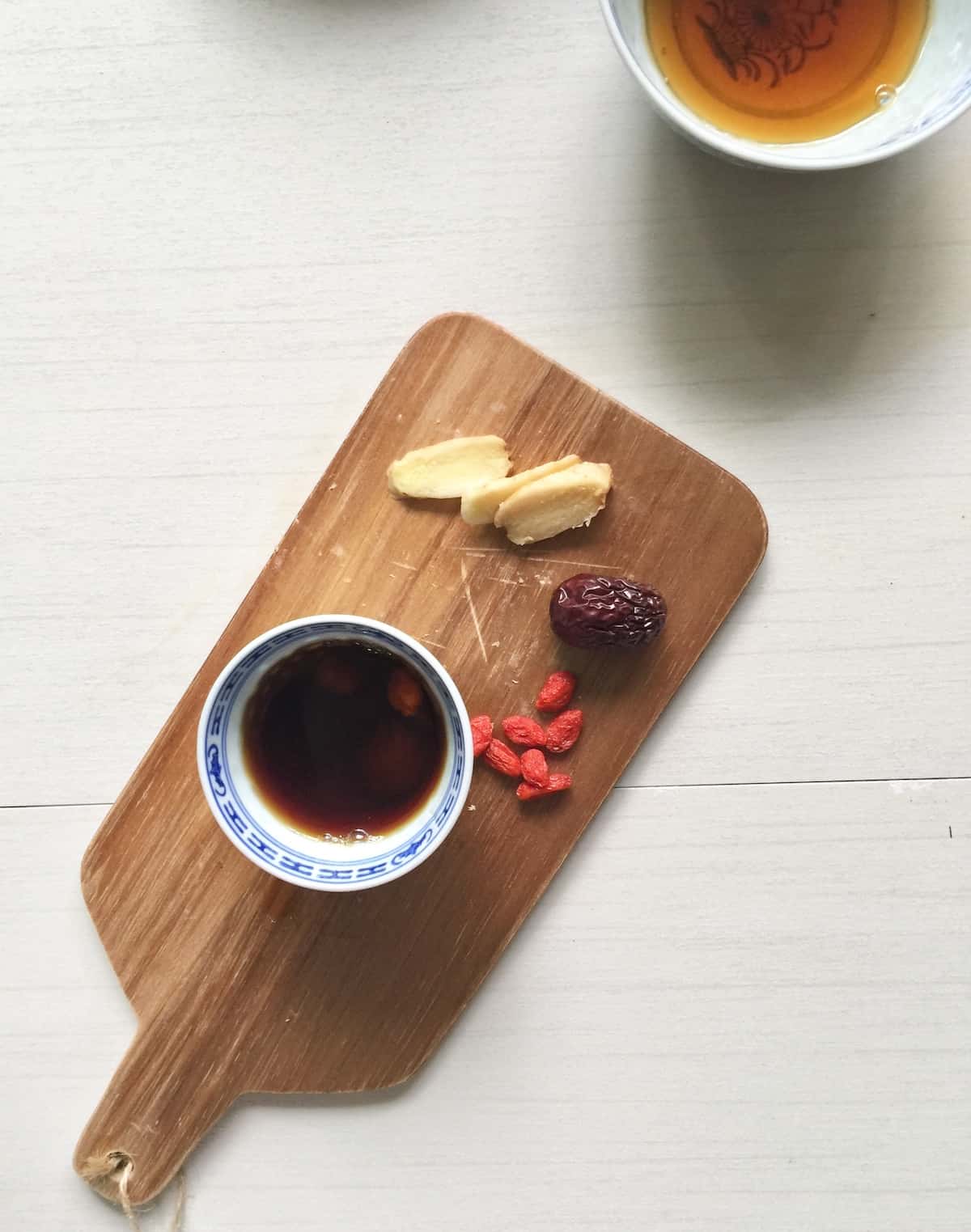 Chinese red date tea is a healthy and warming tea with no caffeine. For more traditional Asian teas without caffeine, you can try: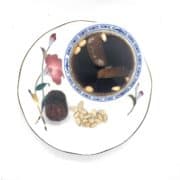 For other Chinese New Year recipes, click here.
Desserts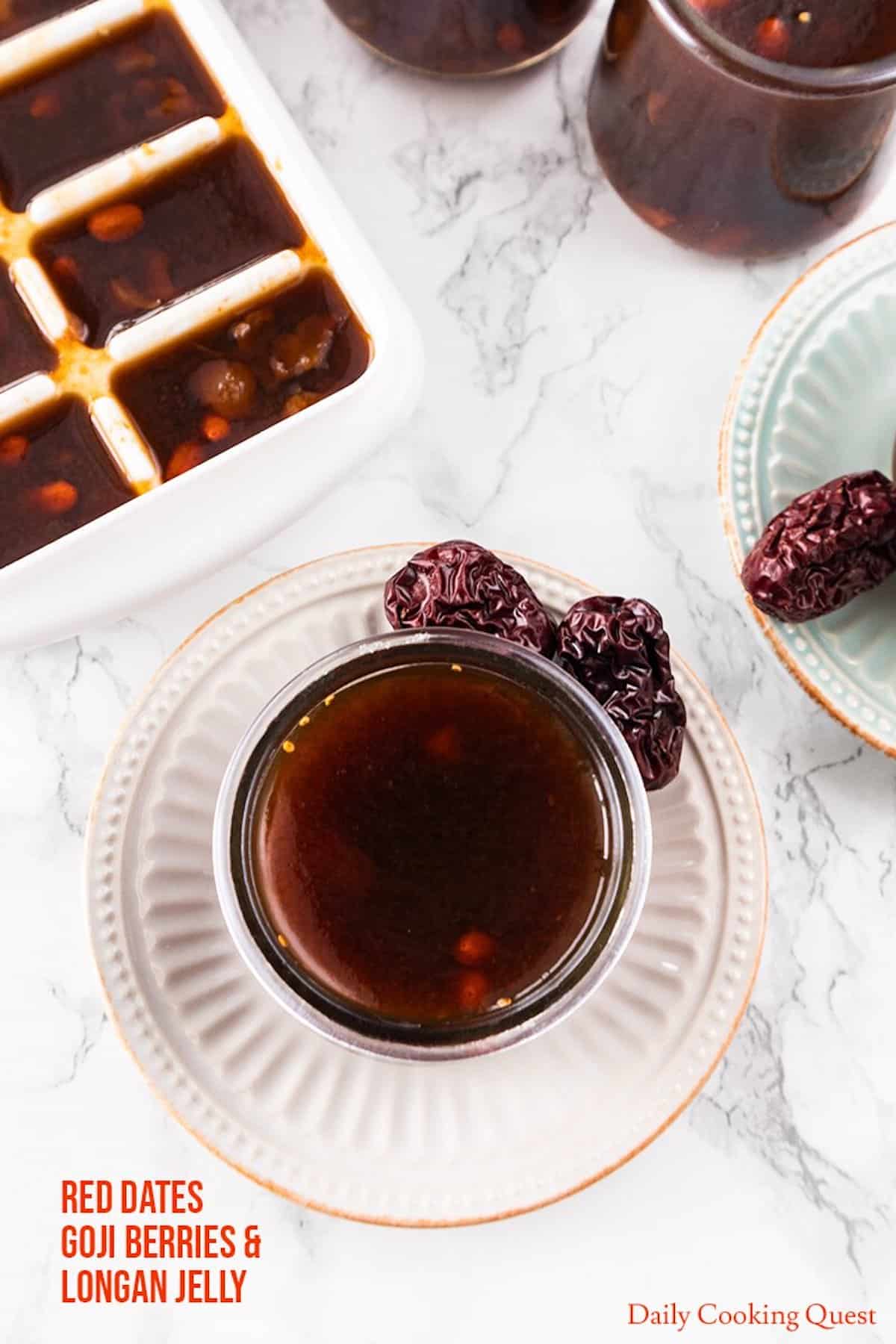 Goji berry & jujube jelly
A red jelly made with Chinese red dates (jujube), goji berries, longan, and pandan leaves. Use agar powder or konnyaku jelly powder to make this vegan friendly and gluten-free dessert. (If you can't get your hands on konnyaku, here are some good agar agar alternatives.)
Click here for the jelly recipe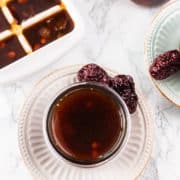 Red dates are also sometimes added to sea coconut tong sui:
Sea Coconut dessert with longan sweet soup recipe
A Cooling Sea Coconut dessert with longan sweet soup, the perfect tong sui for hot days.
Check out this recipe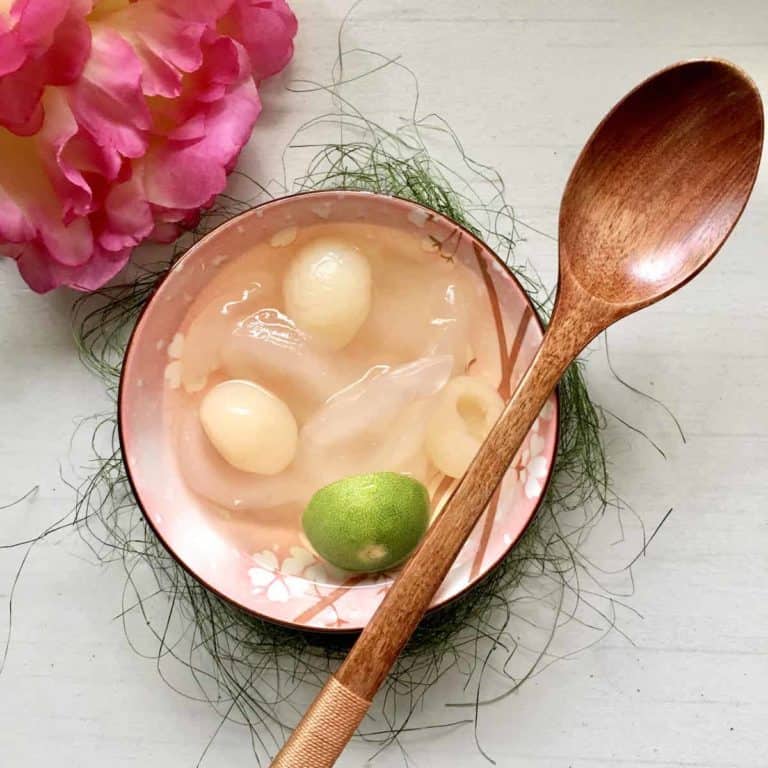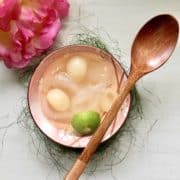 Which is your favourite out of all these Chinese dried jujube fruit recipes? Before you go, you may also be interested in these recipes which use other Traditional Chinese Medicine (TCM) ingredients: