A list of the 30 best easy Cantonese recipes (Hong Kong) that you can cook at home!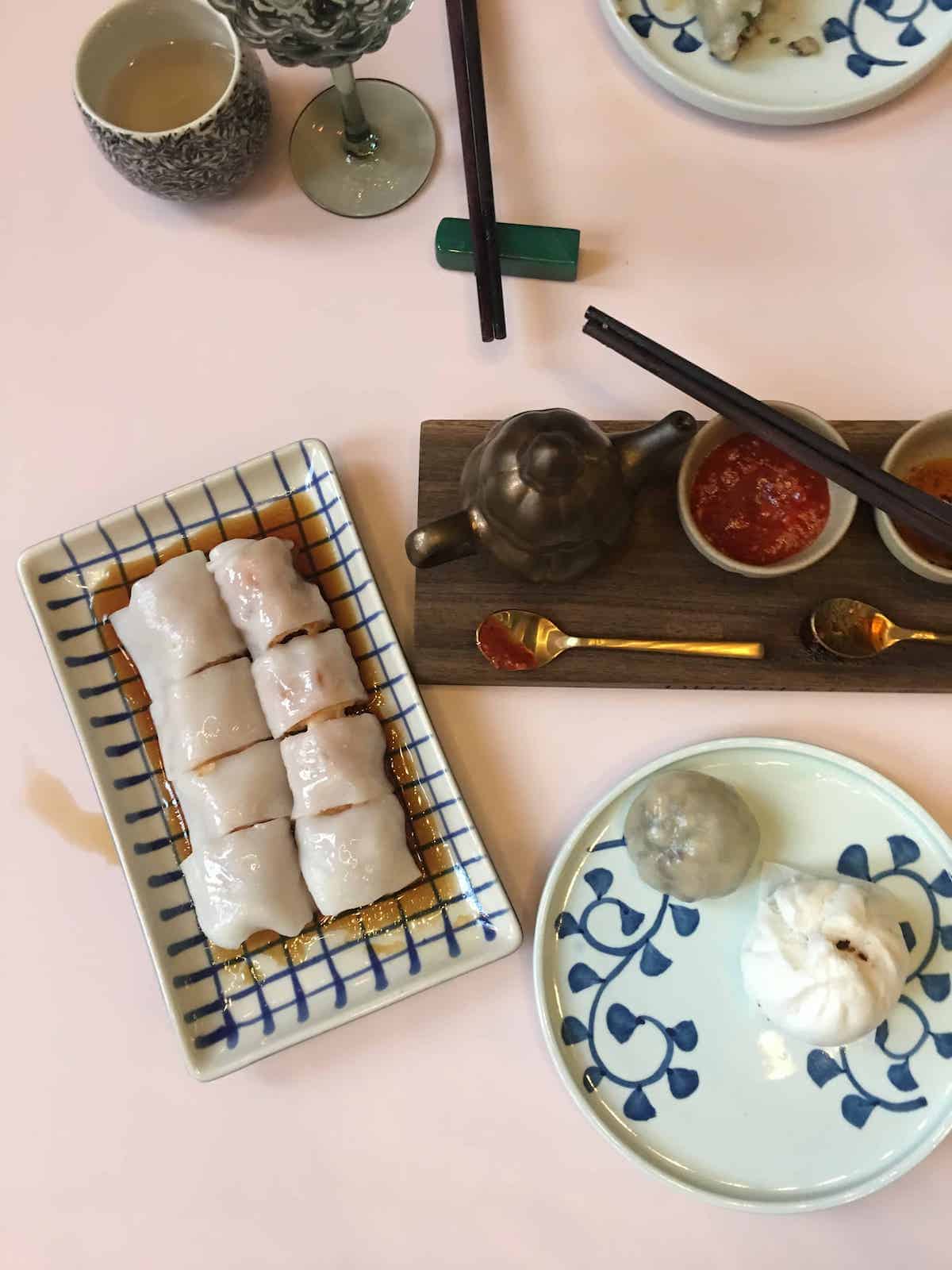 Jump to:
What is Cantonese cuisine?
Cantonese cuisine, also known as Yue cuisine (粤菜 yuè cài), is 1 of the cuisines of China's Guangdong province. It is specific to the Cantonese speaking parts along the Pearl Delta River: Guangzhou (its capital), Hong Kong and Macau. (Guangdong has 2 other groups- Hakka and Chao Zhou- which have their own cuisines, but Cantonese cuisine is the most famous of the 3.)
Fun fact: If you've ever eaten in a Chinese restaurant in America, Canada or UK, it's 99.9% likely that you're eating Cantonese food. (The majority of Chinese restaurants outside Asia are Cantonese.)
Chinese culture is big on food and Cantonese cuisine is considered 1 of its 4 great traditions (in addition to Chuan, Lu, and Huaiyang i.e. the cuisines of West, North, South & East China.) It is also 1 of its 8 modern culinary treasures:
Note: if you're wondering why I'm sharing a post on Cantonese recipes when my ancestors are from Fujian, that's because the dominant Chinese cuisine in Singapore is Cantonese!

Characteristics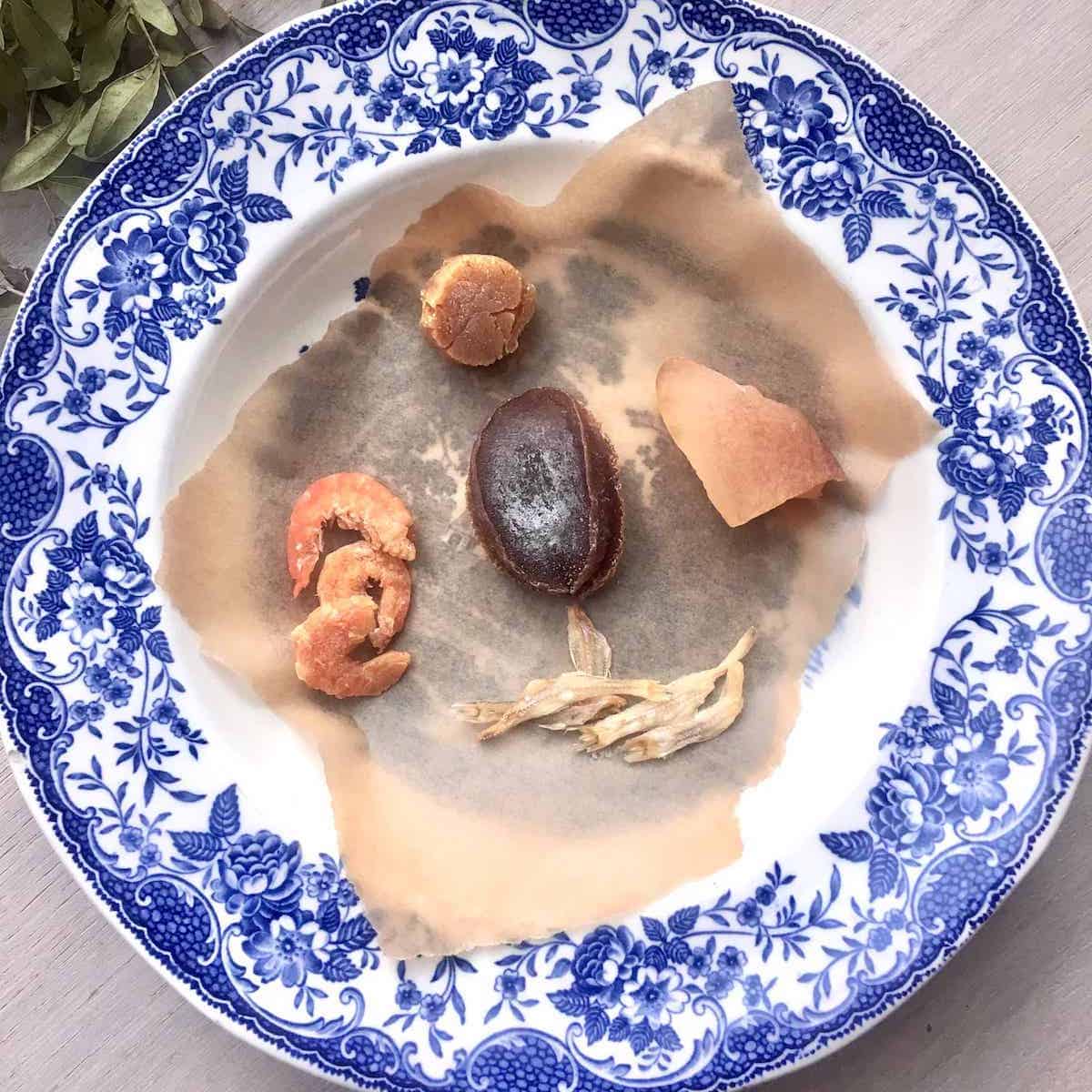 How do you tell if the food is Cantonese?
Sauces
Some sauces you often see in Cantonese food recipes include:
Soups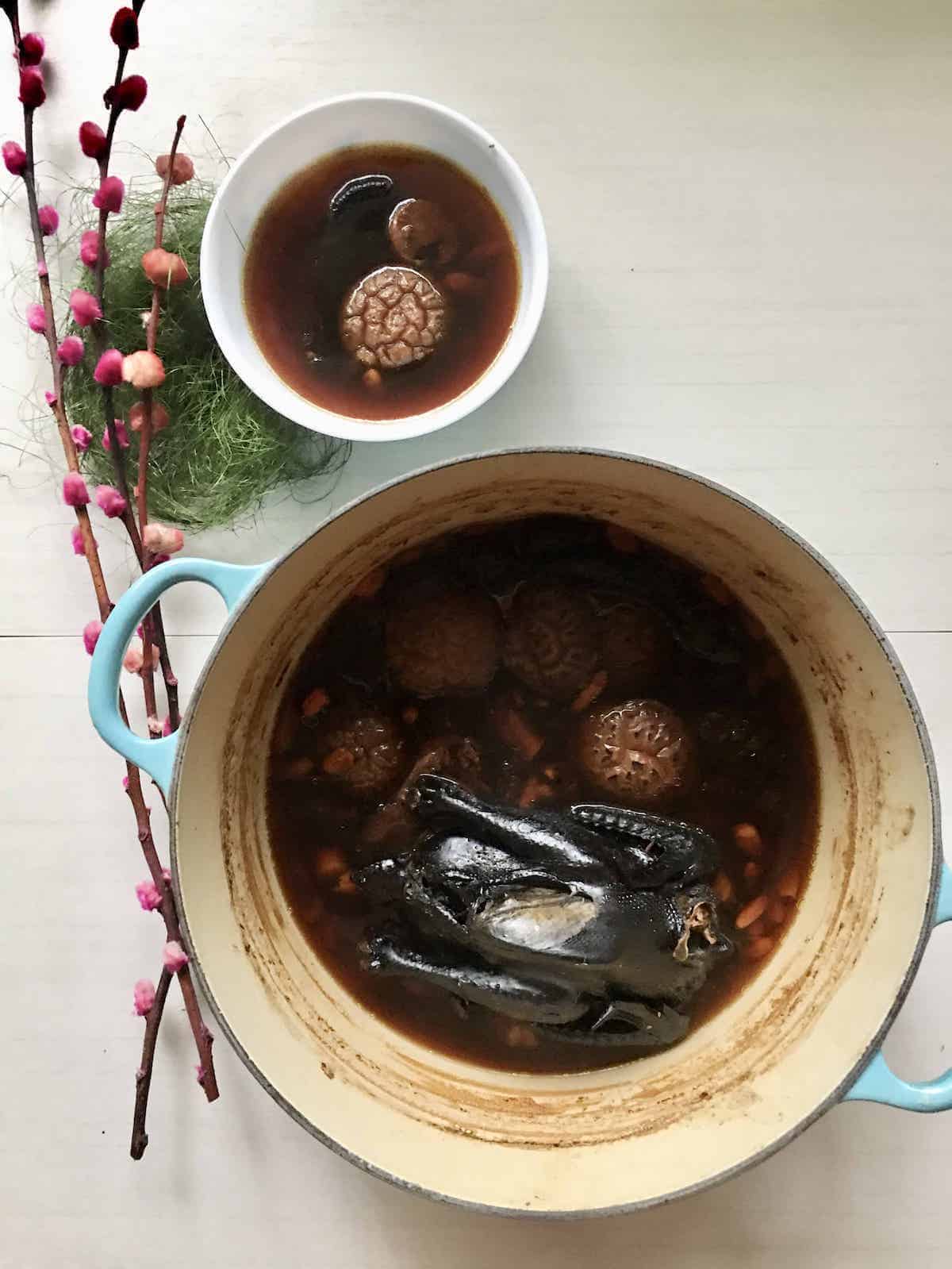 Cantonese soup is so good, I can have 2-3 bowls (of different soups) when I go to a restaurant. They're particularly good at slow-cooked soups and double-boiled soups, but I've focused on easier soup recipes below.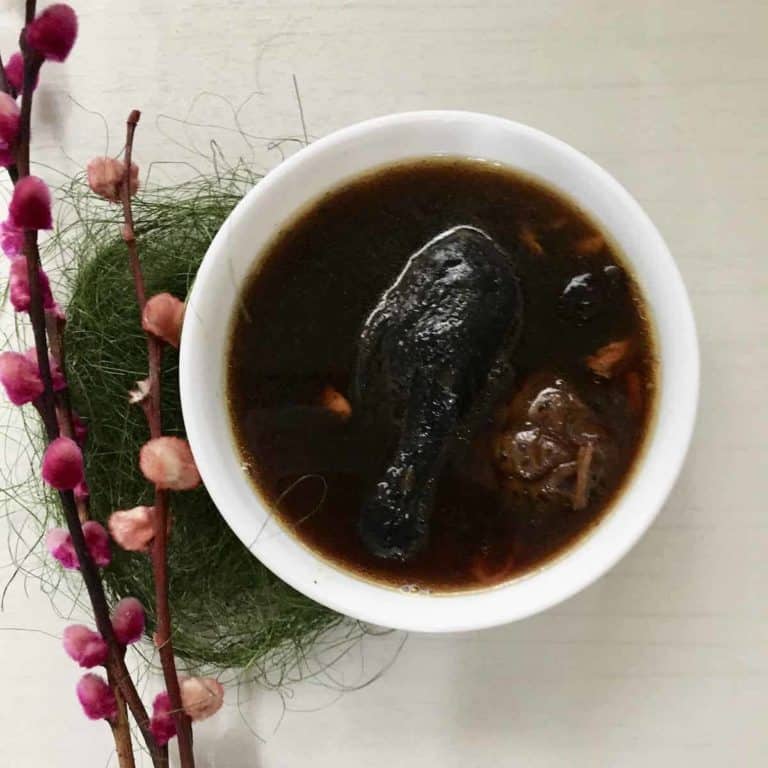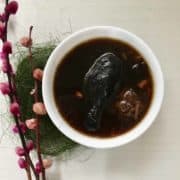 Easy Vegan Wonton Soup for Colds
Done in 20 minute vegan Chinese wonton soup that tastes as good as the traditional version. Gluten-free and made without commercially bought stock/ bouillon cube OR hours of making homemade stock! A great flu fighter thanks to the ginger and garlic!
Click here for the meatless wonton soup recipe.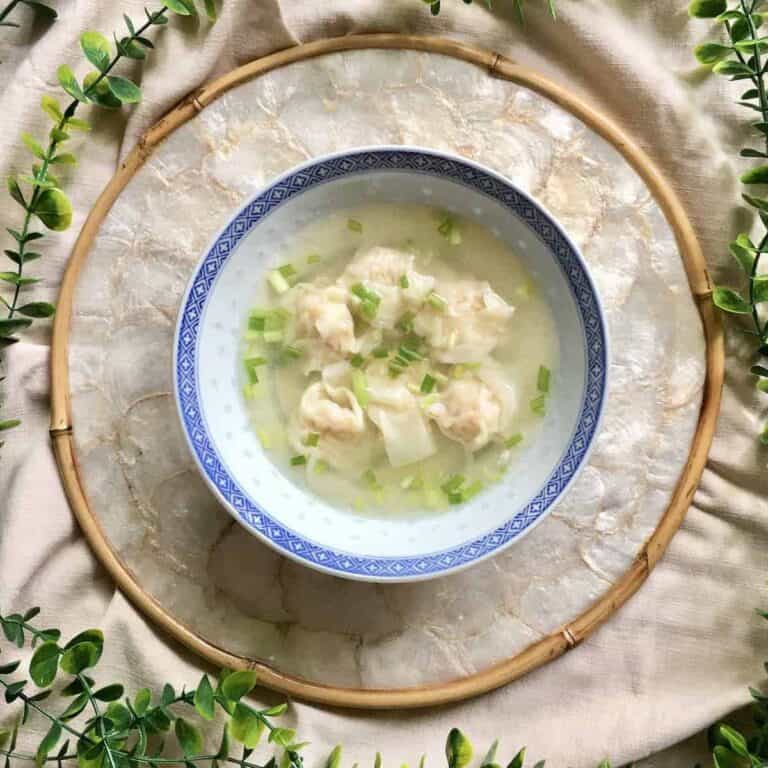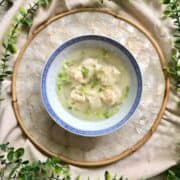 Congee (Jook)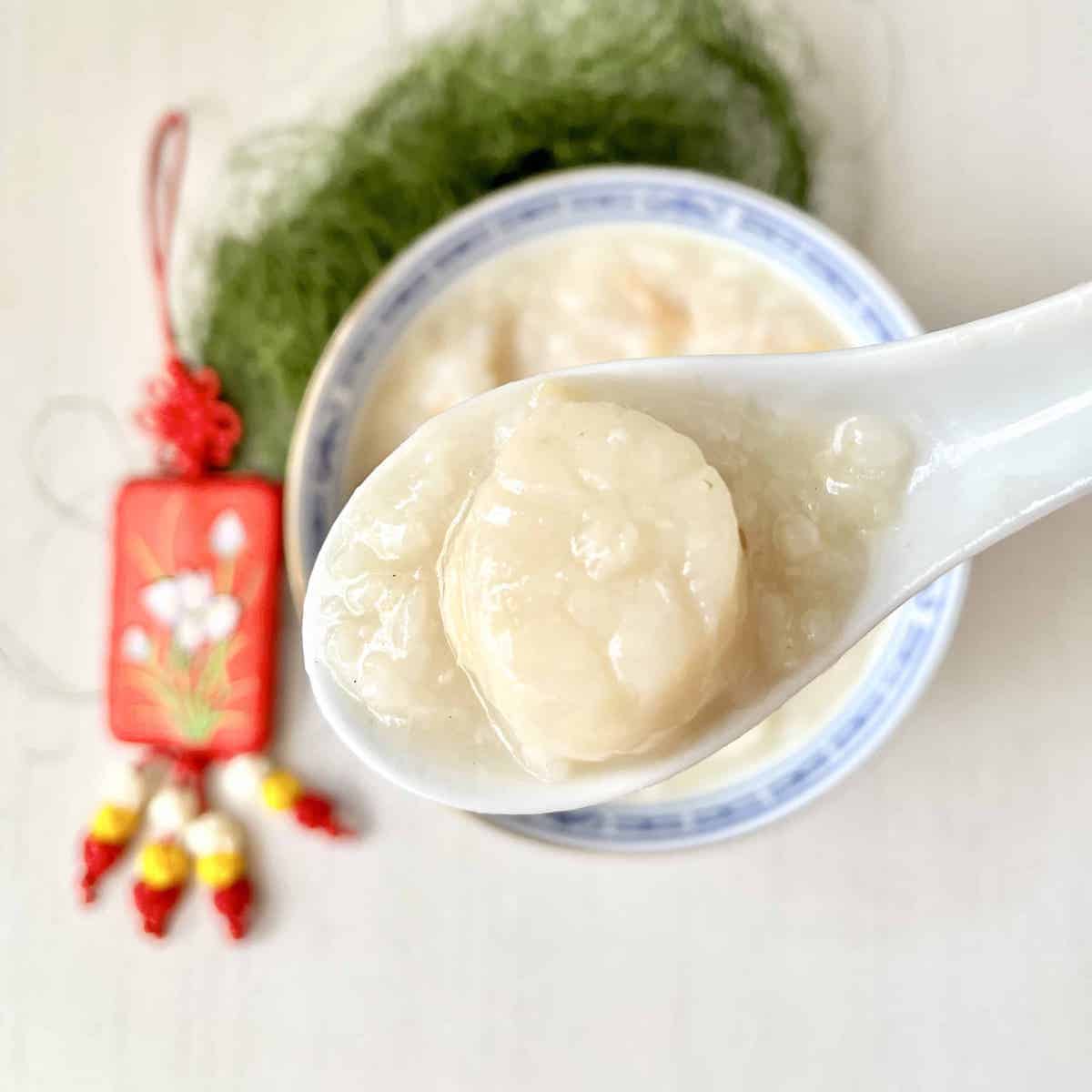 Jook or congee is the ultimate Cantonese comfort food- if you grew up in a Chinese home, you've definitely had this one time or another! It can be eaten plain- and spiced up with toppings and small plates- or flavoured with seafood, chicken etc
Easy Chinese Seafood congee with shrimp/ prawn
This Easy Chinese Seafood congee with shrimps or prawns is a delicious seafood rice porridge that is easy to cook but still silky and rich. Chicken stock/ broth optional!
Click here for the seafood shrimp congee recipe.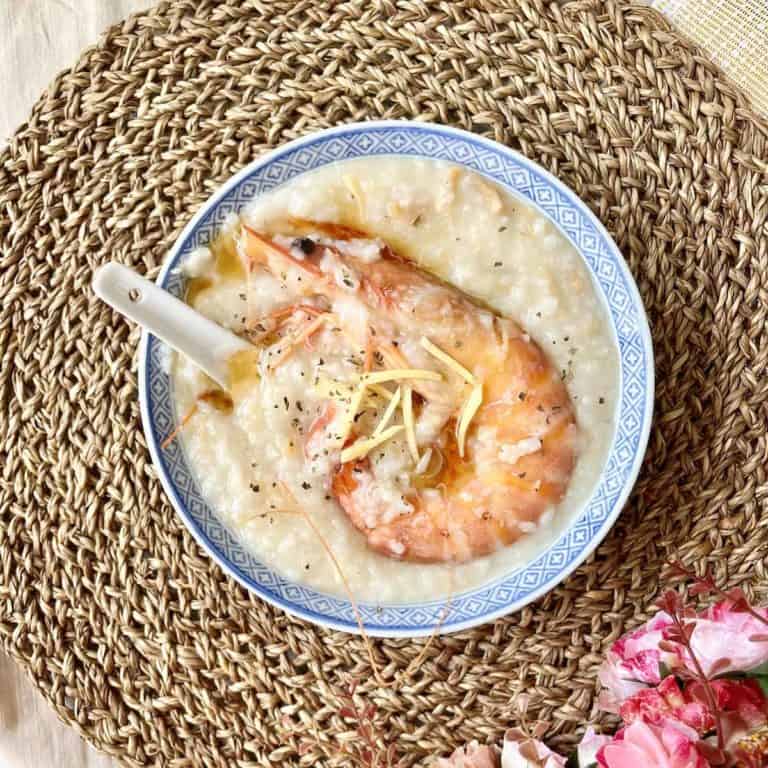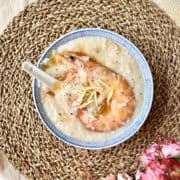 Easy Chinese Canned Abalone Porridge
A no-fuss, easy Chinese Canned Abalone Porridge recipe, also known as jook or congee, which can be made using store cupboard ingredients. So easy there's only 1 photo for the step-by-step instructions, it's the perfect comfort food and a delicious recipe for a weekday dinner.
Click here for the abalone congee recipe.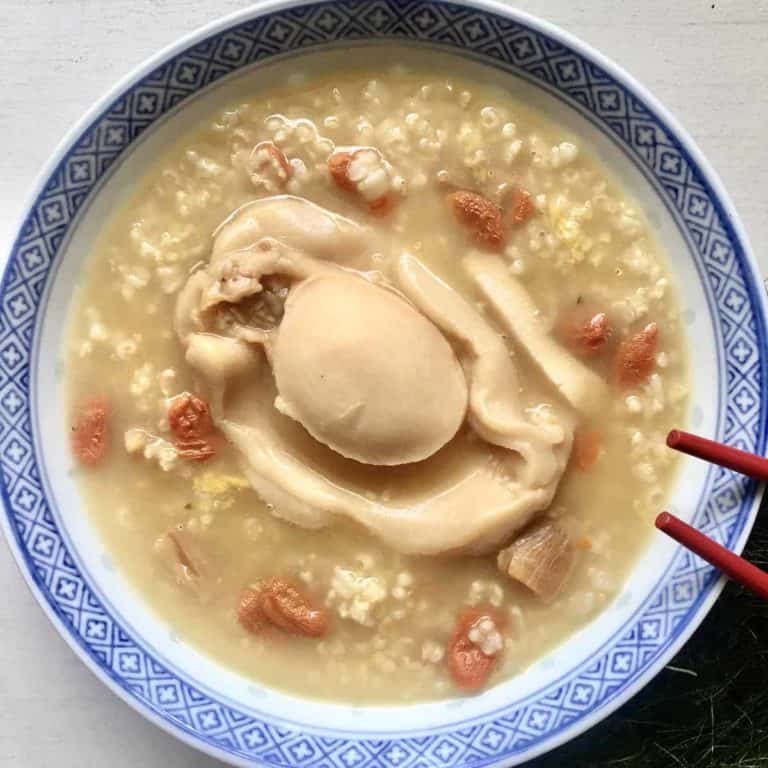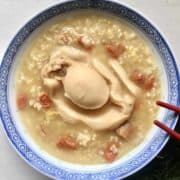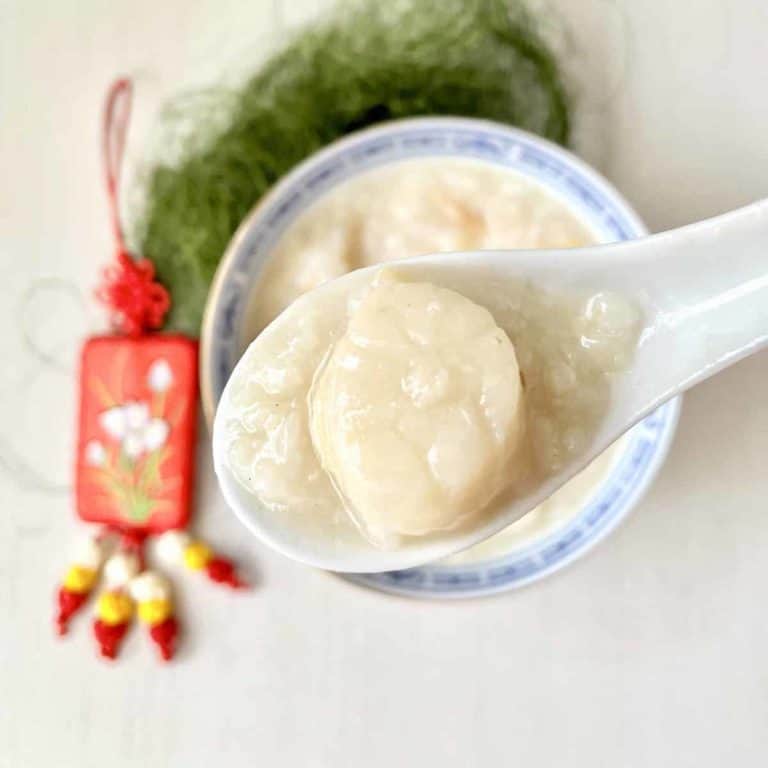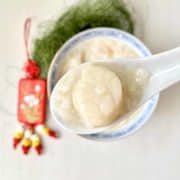 Some less traditional jook recipes include this Chicken Rice-inspired recipe and this leftover rotisserie chicken congee. Don't forget these congee garnishes and sides!
Seafood
Steamed fish
If you've ever eaten in a Cantonese restaurant, you'll know that a steamed whole fish is a can't-be-missed item on the menu. In fact, good Cantonese restaurants are so big on their fish, they cook live ones (and not frozen/ dead fish.)
Fun fact: if you know how to eat it, the fish head is considered a delicacy- the meat in the cheek is super tender! If you eat the head, you need to take responsibility for the tail too as, for every beginning (head), there's an end (tail.) In Chinese, this translates to "有头有尾 you tou you wei."
Eggs & Shrimp
Eggs are often scrambled with shrimp for an easy weeknight dish- click here for a 5-star recipe from Omnivore's Cookbook!
Meat
Soy sauce chicken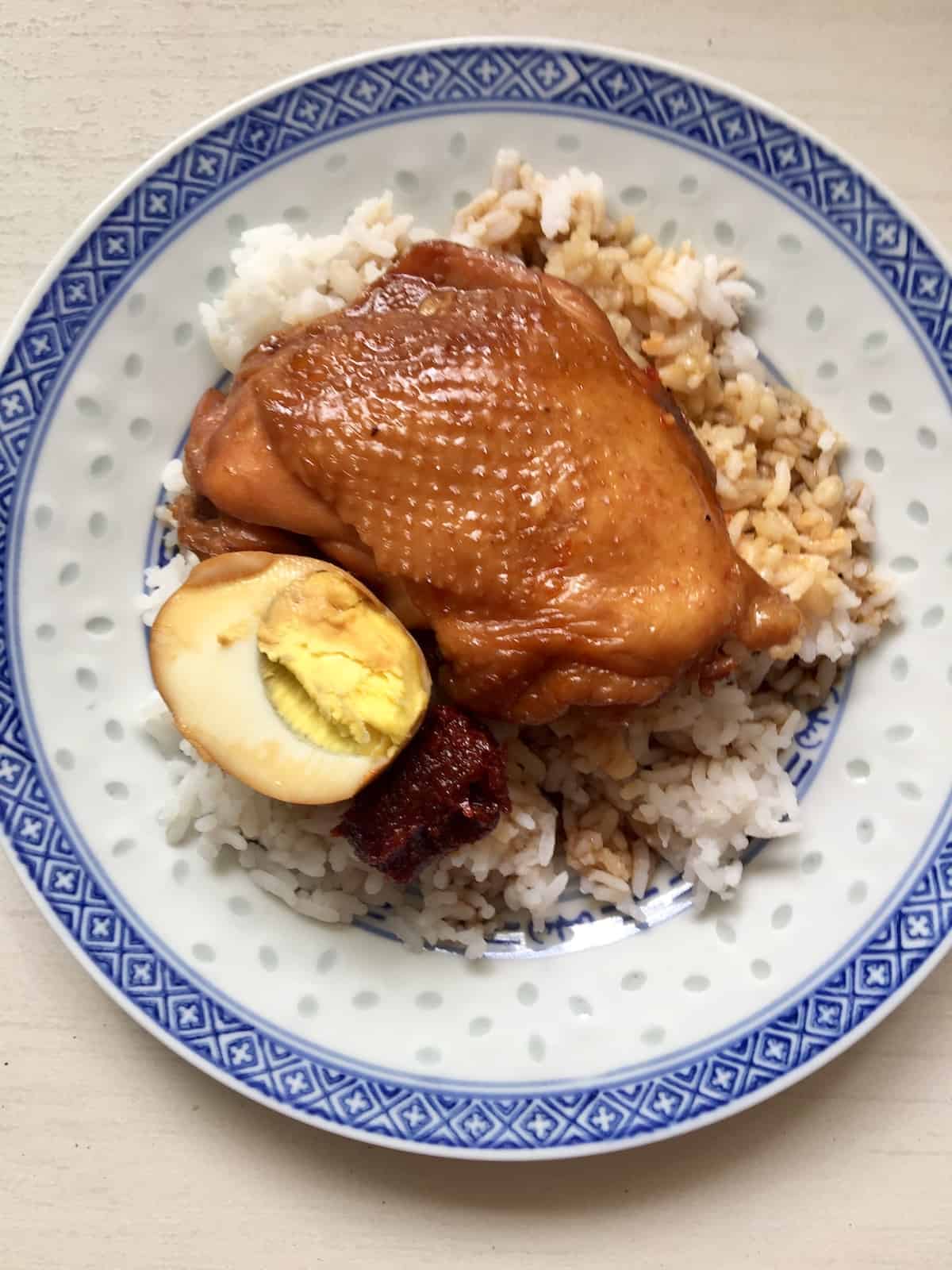 This is a famous Cantonese dish that is often served as a trio with "siu Mei" (roasted meats) such as "siu yuk" (roast pork belly) and "char siu" (BBQ pork.)
Best Poached One Pot Chinatown Soy Sauce Chicken Recipe
This Cantonese classic chicken is an easy-to-recreate-restaurant dish that can be made in 1 pot! It's also the gift that keeps giving as the leftover poaching liquid can be used for so many things (see post above). (Inspired by 4 recipes: Woks Of Life, SCMP, Burning Kitchen and Red House Spice)
Click here for the classic Cantonese chicken recipe.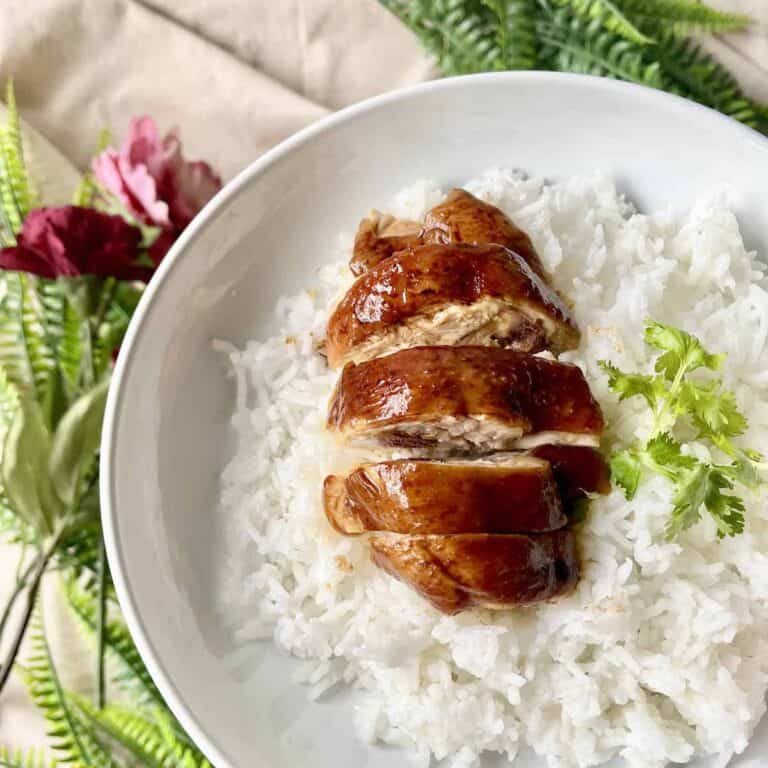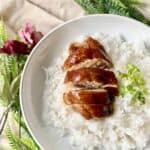 Note: Roasted goose is a little more difficult to make at home- not many supermarkets sell goose, for one!- but if you're ever in Hong Kong, you should try the famous roasted goose- my family used to stop by Yung Kee every time we were in town to eat, but some people say the quality's gone down in recent years.
Pork trotters
A classic Cantonese dish, often eaten during confinement (the period after a woman gives birth), is vinegar pig trotters as it's considered to be a very warming and nourishing food.
Pork ribs
An easy version of "tang chu pai gu" (sweet vinegar pork ribs, literally but usually called "sweet and sour pork" in the West), once you've made these 12345 ribs you'll never look back!
12345 Chinese Spare Ribs (5-ingredients)
These Chinese Spare Ribs are delicious, finger-licking Asian-style pork spare ribs that are as simple to cook as 12345 (a mnemonic device that will also help you recall the recipe.) Using only the Asian pantry staples of wine, dark soy sauce, vinegar and sugar to braise the meat, with only a few minutes of active cooking, this is the best easy sticky Chinese Spare Ribs for a lazy food lover.
Click here for these life-changing braised pork ribs!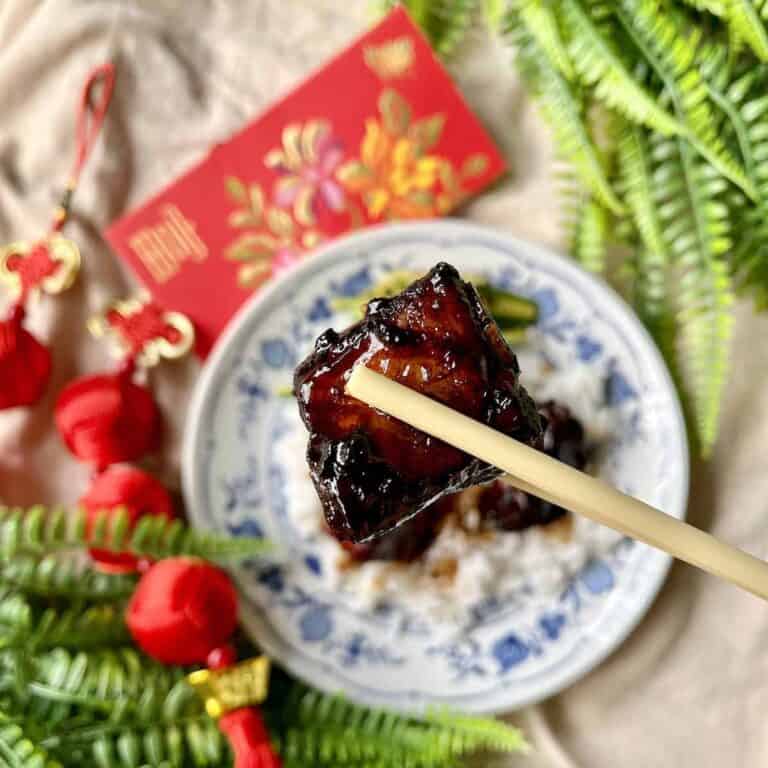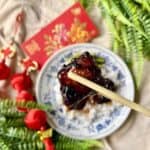 Veggies & tofu
Stir-fried vegetables
A classic veg would be Choy Sum in Oyster sauce (here's a 10-minutes, easy recipe from Ohmyfoodrecipes.)
Salted ducks' egg yolk tofu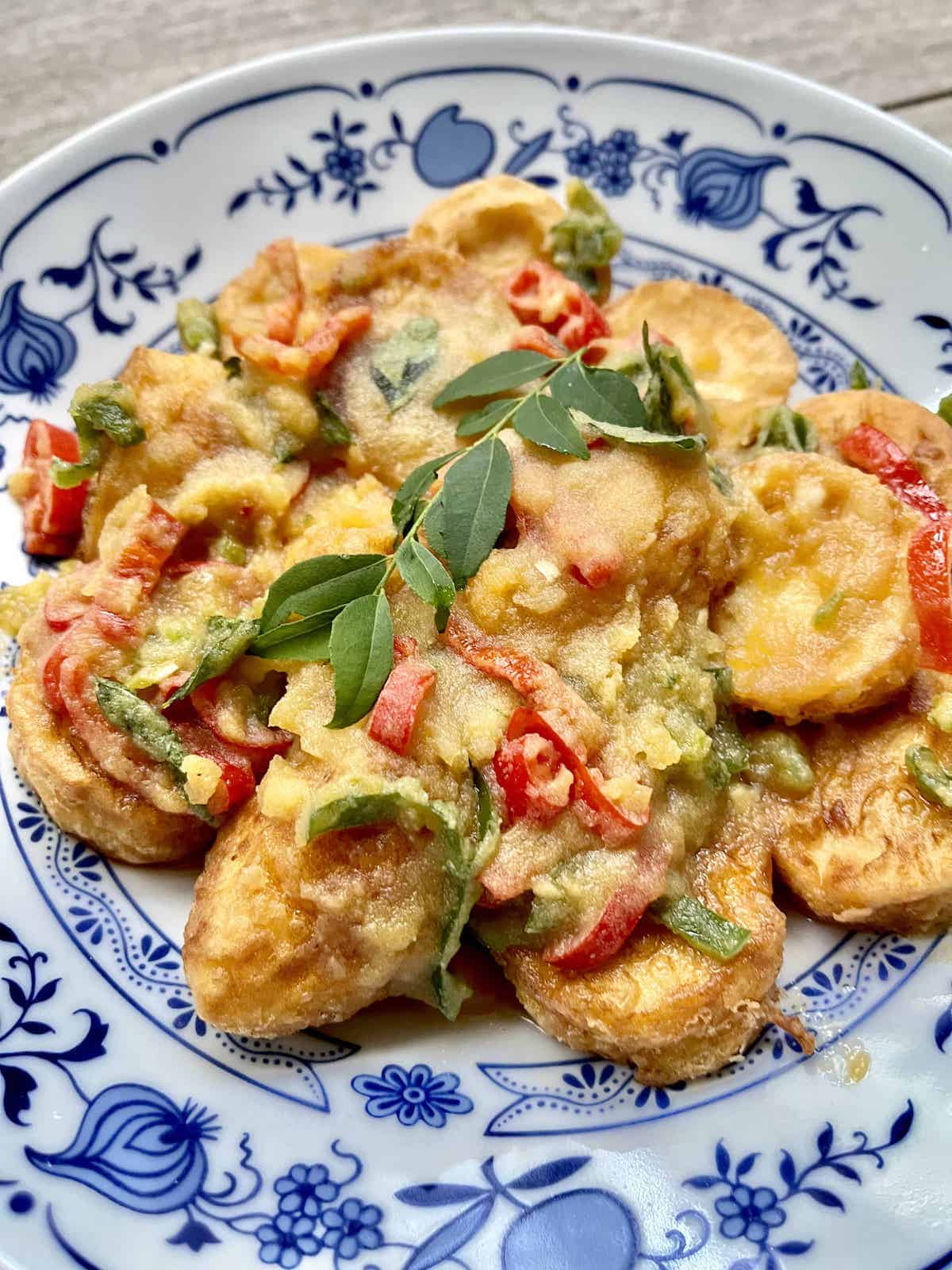 Salted Egg Tofu (Fried tofu & salted egg yolk sauce)
This salted egg tofu is an easy but delicious recipe- the fried tofu is crispy and smothered with a creamy and buttery salted egg yolk sauce that has hints of the citrusy curry leaf and the spice of the chilli. Yum!
Click here for the salted egg beancurd recipe.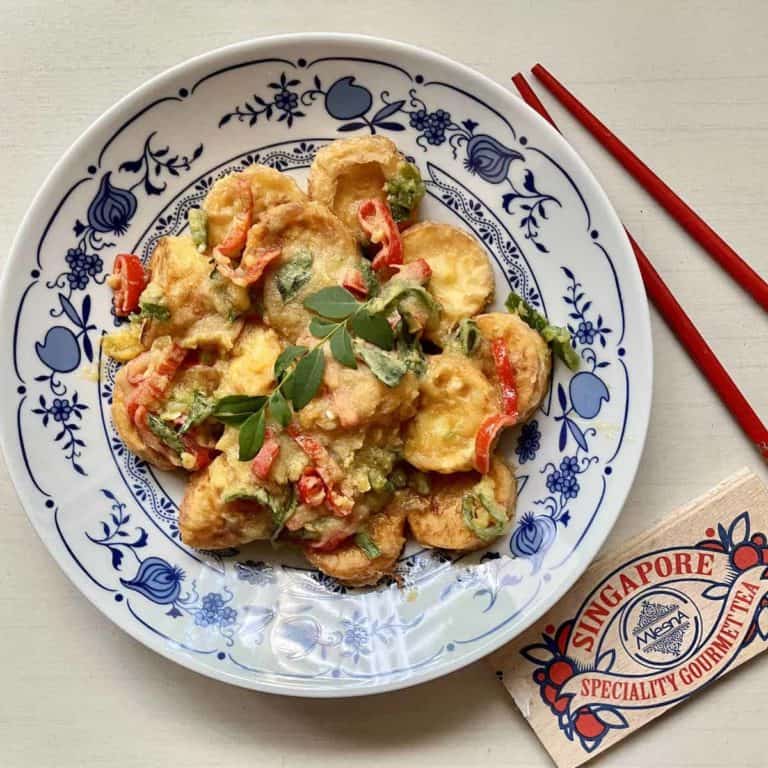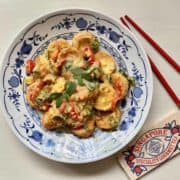 P.S. The same sauce is used to coat deep-fried prawns or chicken and pork too!
Carbs
Noodles
Lobster noodles is a classic Cantonese dish- my family used to eat it every time we visited Chinatown in London- but, for something easier to cook at home, try these stir-fried noodles by Woon Heng.
Fun fact: (uncut) long noodles are a must-have dish for a Chinese birthday or Cantonese New Year as they symbolise long life!
Fried Rice
Rice is a staple at any Chinese table- if you end up with too much, overnight white rice is the secret ingredient to a good plate of fried rice, such as this Cantonese salted fish fried rice by The Woks of Life.
Click here for more Chinese fried rice recipes.
Claypot rice is another delicious Cantonese dish but it's not exactly for beginners- you need to buy a claypot for one (although these days there are hacks such as using a rice cooker, you don't get the same flavor) and, if you don't know what you're doing, your claypot may crack!
Dim sum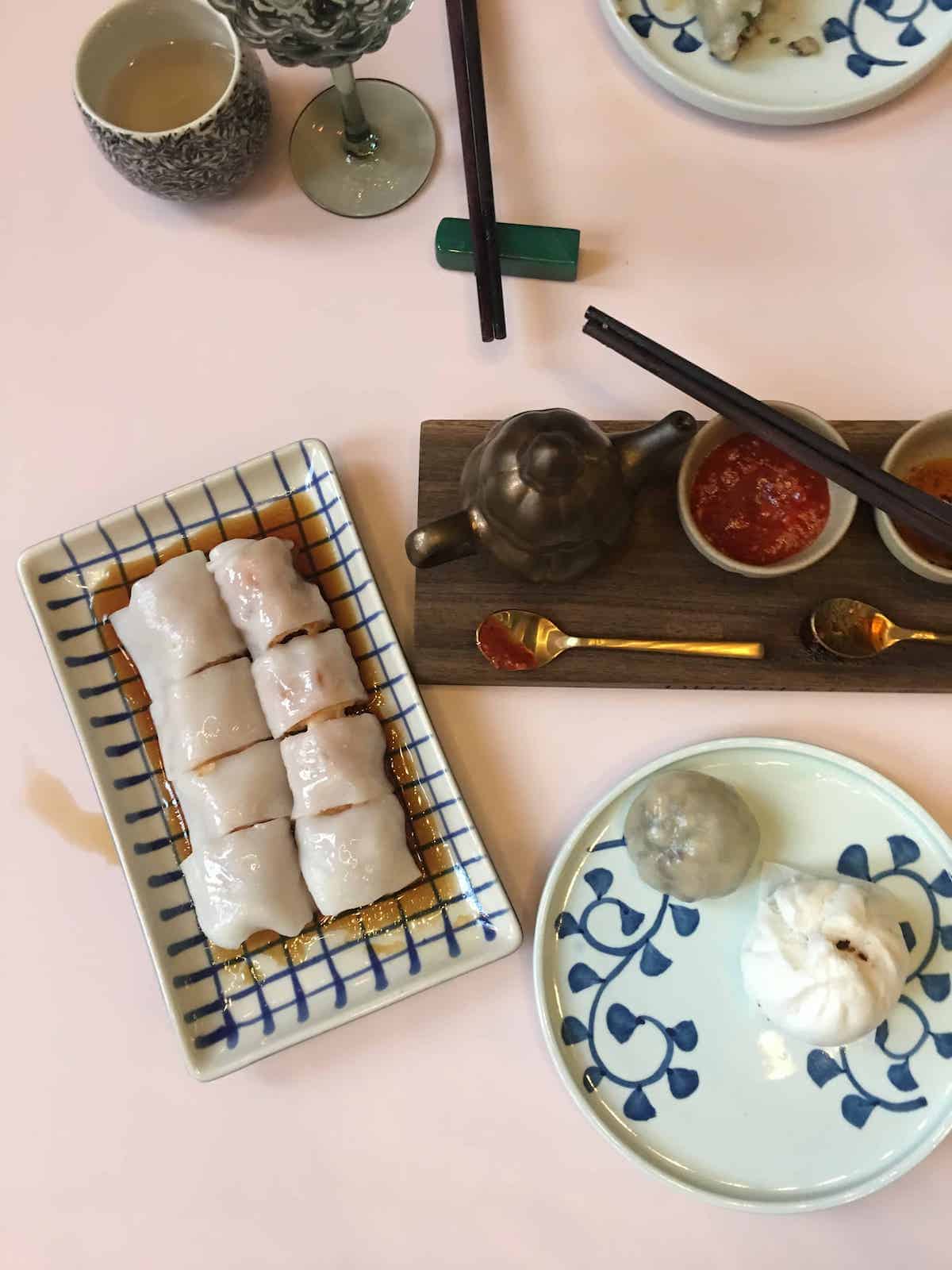 My favourites include:
Home cooking
There are some Cantonese foods that we make at home but you seldom see at fancy restaurants:
Desserts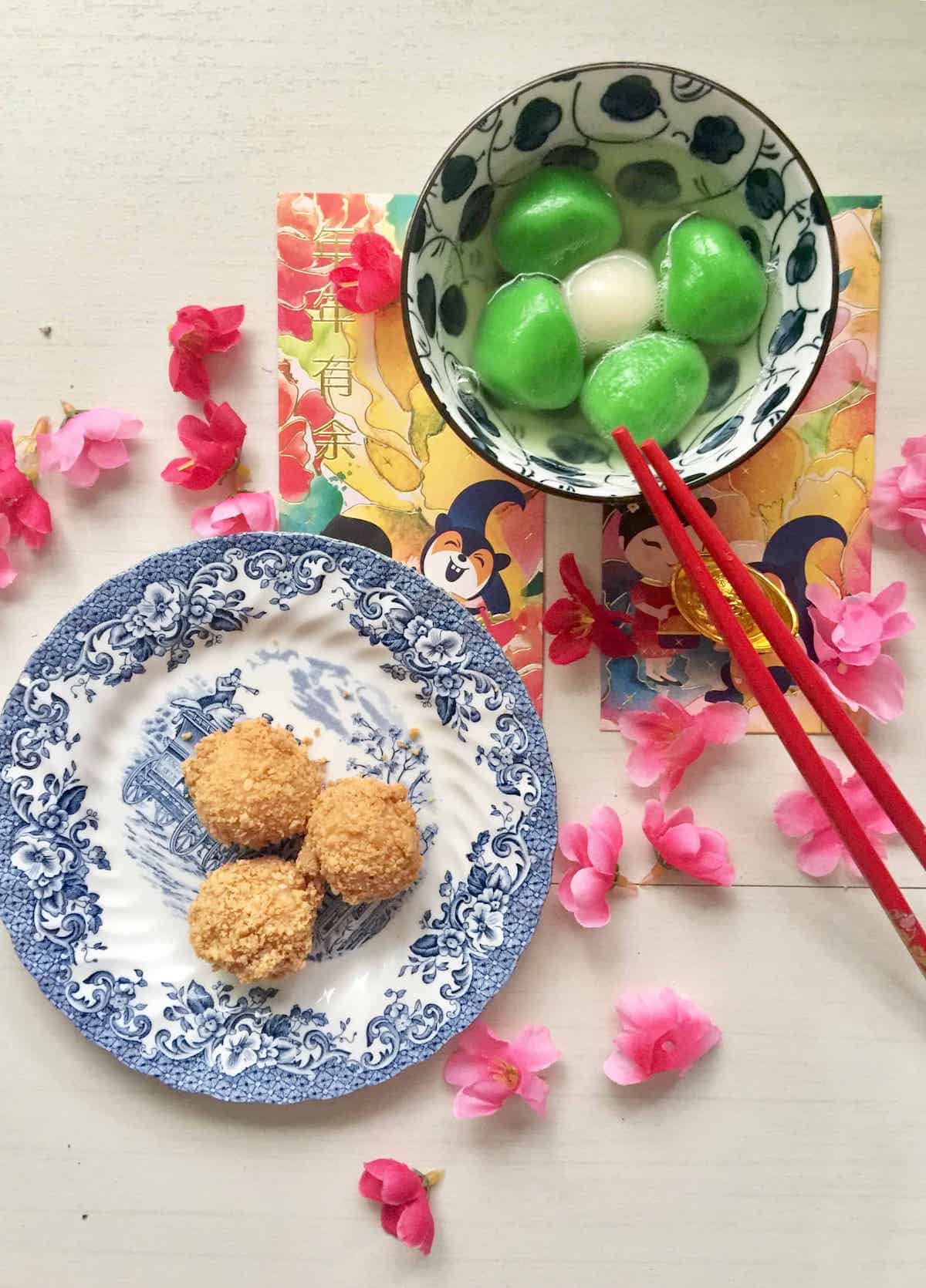 These are some popular tong sui (the Cantonese word for dessert- literally "sugar water."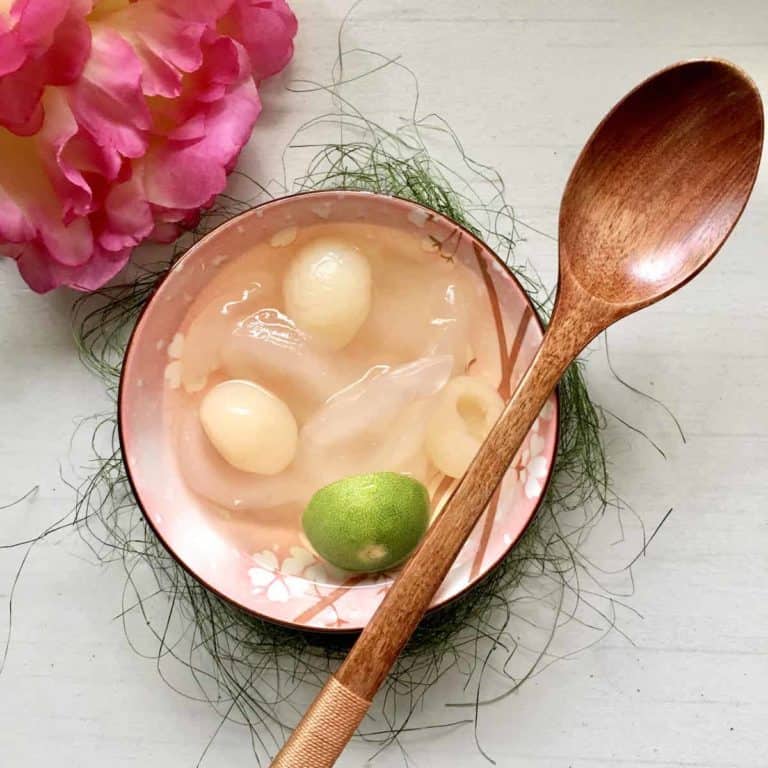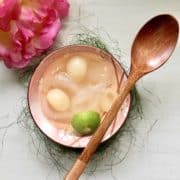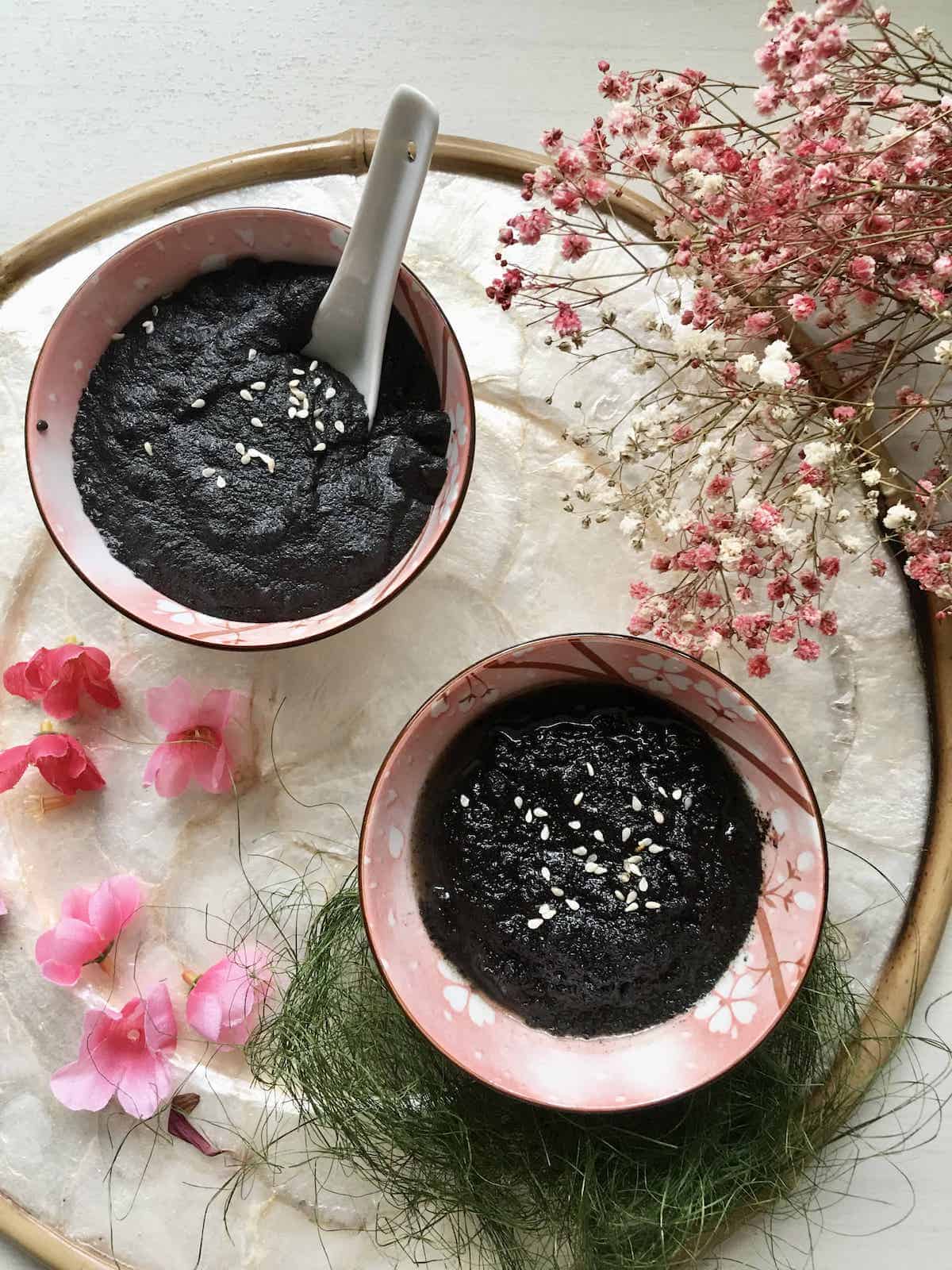 Easy Black Sesame Soup Dessert
A sweet and creamy Chinese recipe, with nutty overtones giving this easy black sesame soup dessert a complex depth of flavour. Moreover, this 3-ingredient traditional Chinese Tong Sui is naturally vegan, gluten-free, delicious & very nutritious!
Click here for this nourishing and warming sesame dessert.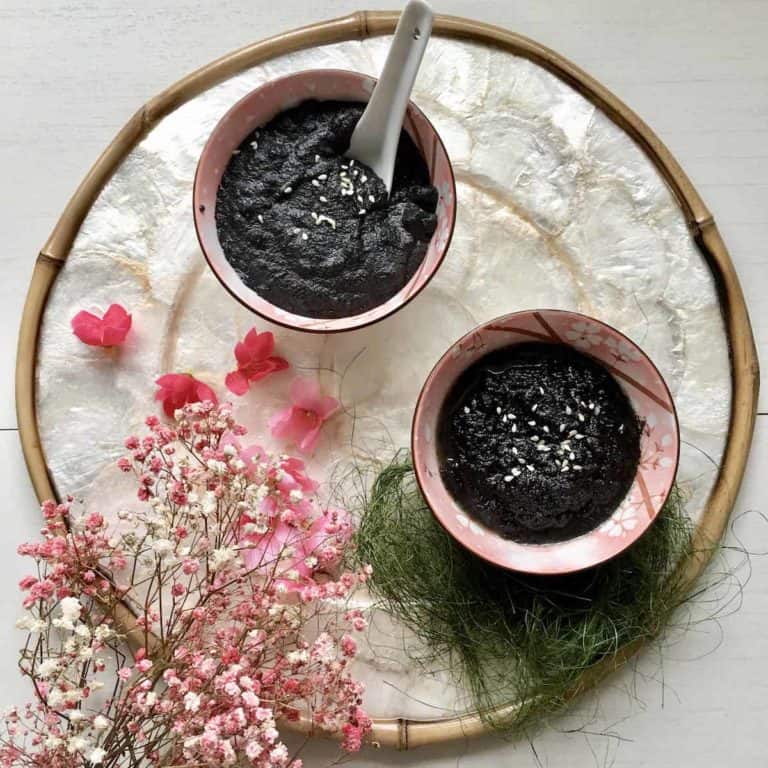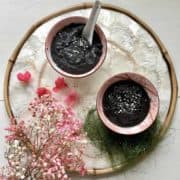 Tang Yuan (With Filling and Plain)
Tang yuan, or Chinese glutinous rice balls, are a 2 to 3-ingredient chewy snack that can be served in soup (sweet or savoury) or fried. Served at Chinese family gatherings, especially the Winter Solstice, they also come plain or with filling inside so, as you can see, this is a very versatile and easy dish! 
Click here for the sweet rice dessert.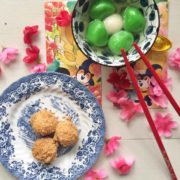 Delicacies
There are several luxurious and sometimes controversial Cantonese dishes, such as bird's nest and shark's fin soup.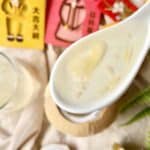 Drinks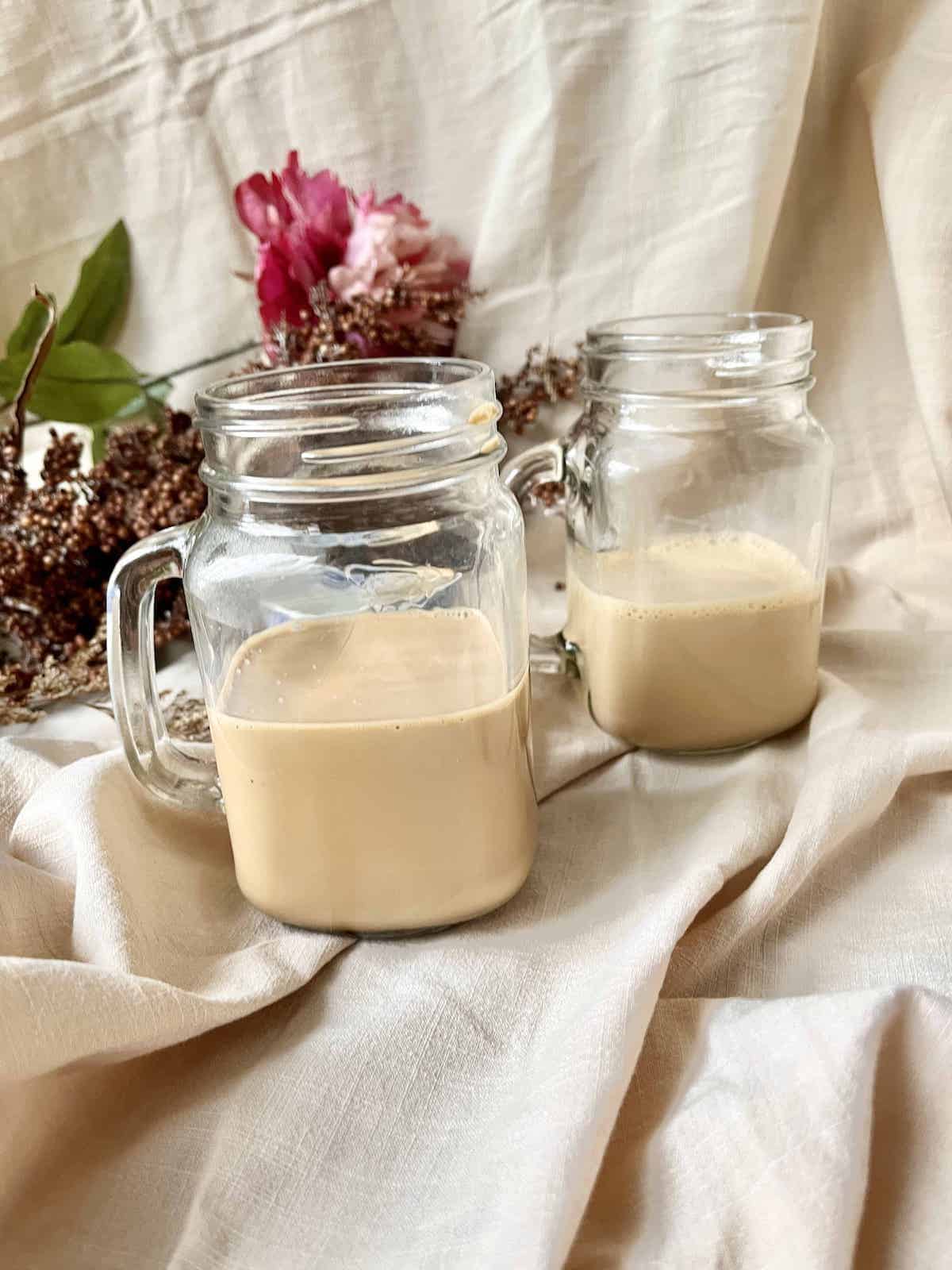 Hong Kong Coffee milk tea recipe
Also known as Yuanyang, Yun Yeung or Yuenyueng tea, Hong Kong Coffee milk tea is a simple 4-ingredient, 3-step recipe that anyone can easily make at home. Tastes great both as a hot drink or cold- warming in winter and refreshing in summer!
Click here for the traditional cha chan teng drink recipe.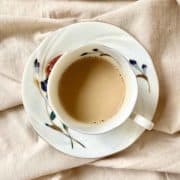 What are your favourite easy Cantonese recipes? If you've enjoyed this list, please pin it or share it on Twitter/ Facebook. Alternatively, if I've left out a must-try-Cantonese-dish, do let me know in the comments below!