Black sesame has a deep, complex, nutty and bittersweet flavor that is great in both sweet and savory foods. Check out these black sesame recipes for their bittersweet but delicious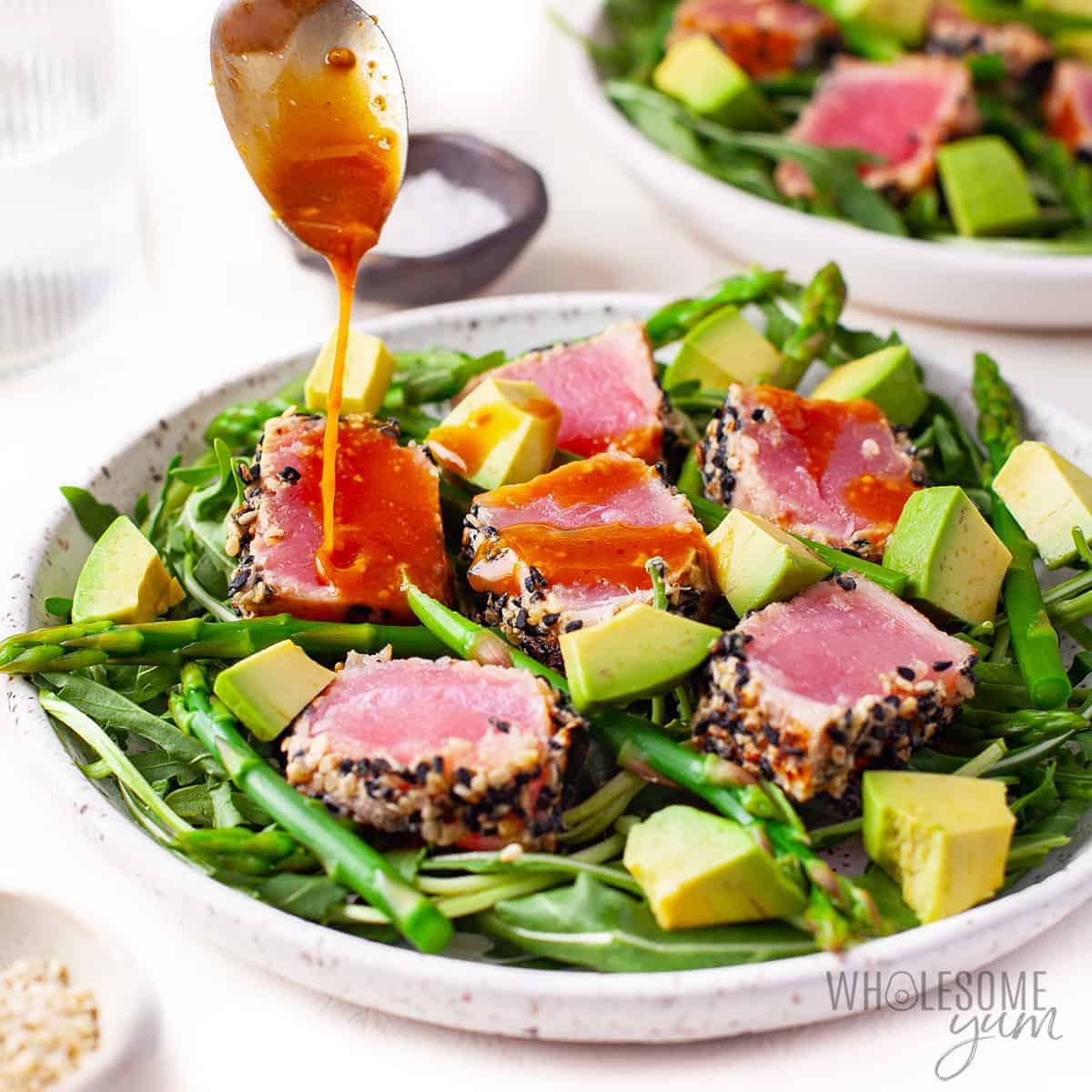 Jump to:
💭 What is Black Sesame?
The unhulled version of white sesame seeds, black sesame seeds (黑芝麻馅 Hei Zhi Ma Xian in Chinese/ 黒ごま kurogoma in Japanese) are less sweet and more crunchy than its white counterpart. They're also more fragrant, which is why we see them used in desserts more often. (I love them in my sushi bakes!)
They contain lots of anti-oxidants, vitamins and minerals such as zinc, fibre, iron, magnesium, calcium and (good) fats! Best of all, it has a bold, nutty and complex flavor that is perfect in Asian desserts. Pretty much a powerhouse of flavor!
Types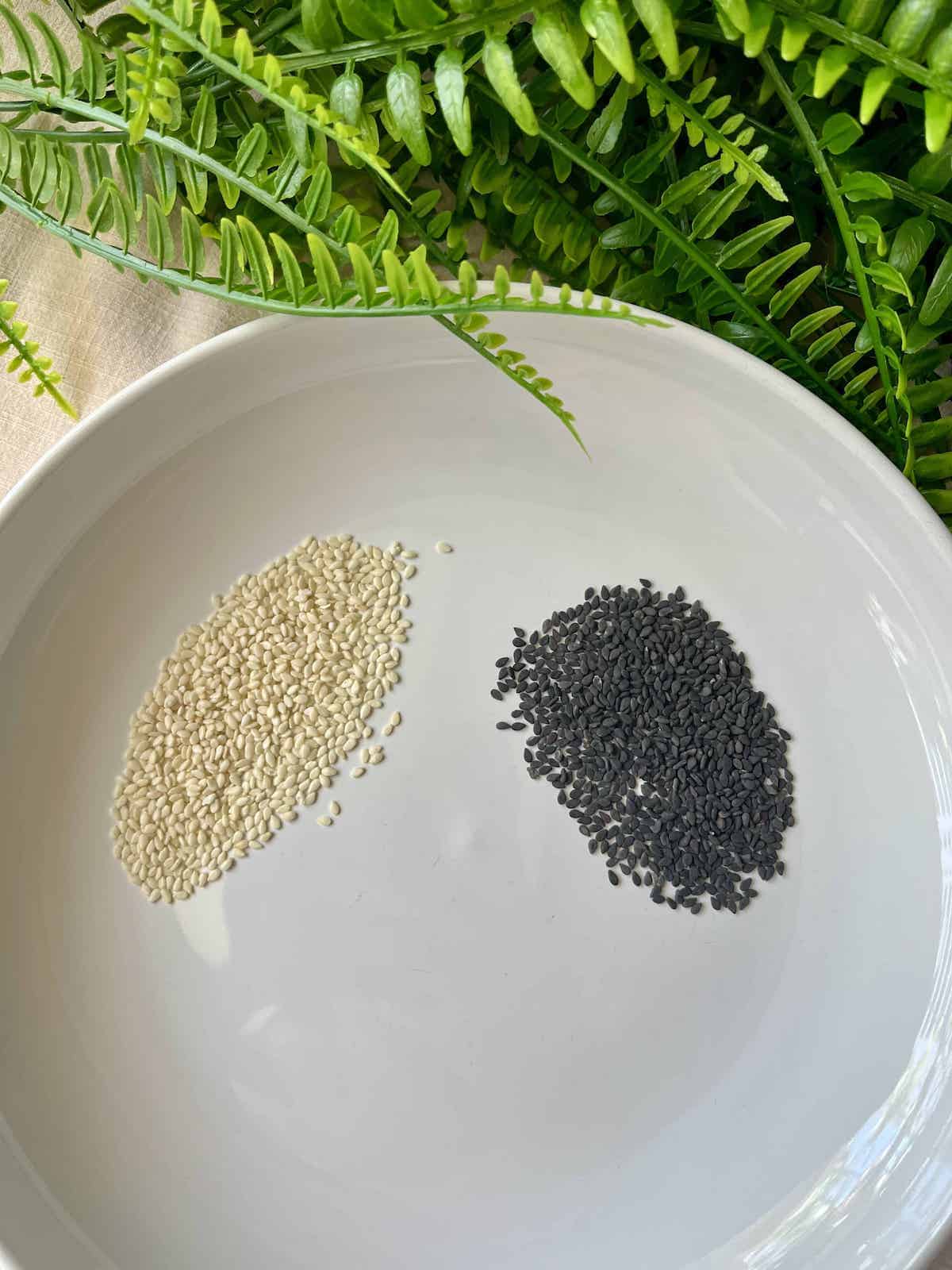 You can find it in original seed form (roasted and non-toasted), as a powder or a paste from most Asian supermarkets or online.
Non-toasted seeds last the longest and give you more flexibility as you can easily blitz it into a powder or blend it into a paste when you want to use it. (Do remember to dry-fry beforehand to enhance the aroma!)
Once you know how to make your own black sesame thick paste, you can use it in anything from Chinese glutinous rice balls to lattes and ice cream!
Flavor Pairings
Black Sesame's earthy, deep and nutty flavor that helps to balance out sweetness, and is the perfect dessert flavor for people who don't like overly-sweet snacks. Kind of like a grown-up treat!
The taste of black sesame also complements chocolate, vanilla and creamy ingredients such as cream cheese and butter well. (Hence all the black sesame shortbreads and cheesecakes out there!)
Another common flavor pairing is with matcha green tea powder, as both have an earthy flavor.
📋 How to Use
Black sesame can be used in both savory and sweet recipes, either for the flavor or to add texture.
Scroll down for the recipes!
🥘 Savory
Gomadofu
Black sesame tofu is a Japanese side dish traditionally served at the beginning of a Buddhist meal. You can find it in grocery stores in Japan but it's not common outside of the country.
Thankfully, it's very easy to make at home with just 8 ingredients! (4 of which are for the sauce!)
Tuna Salad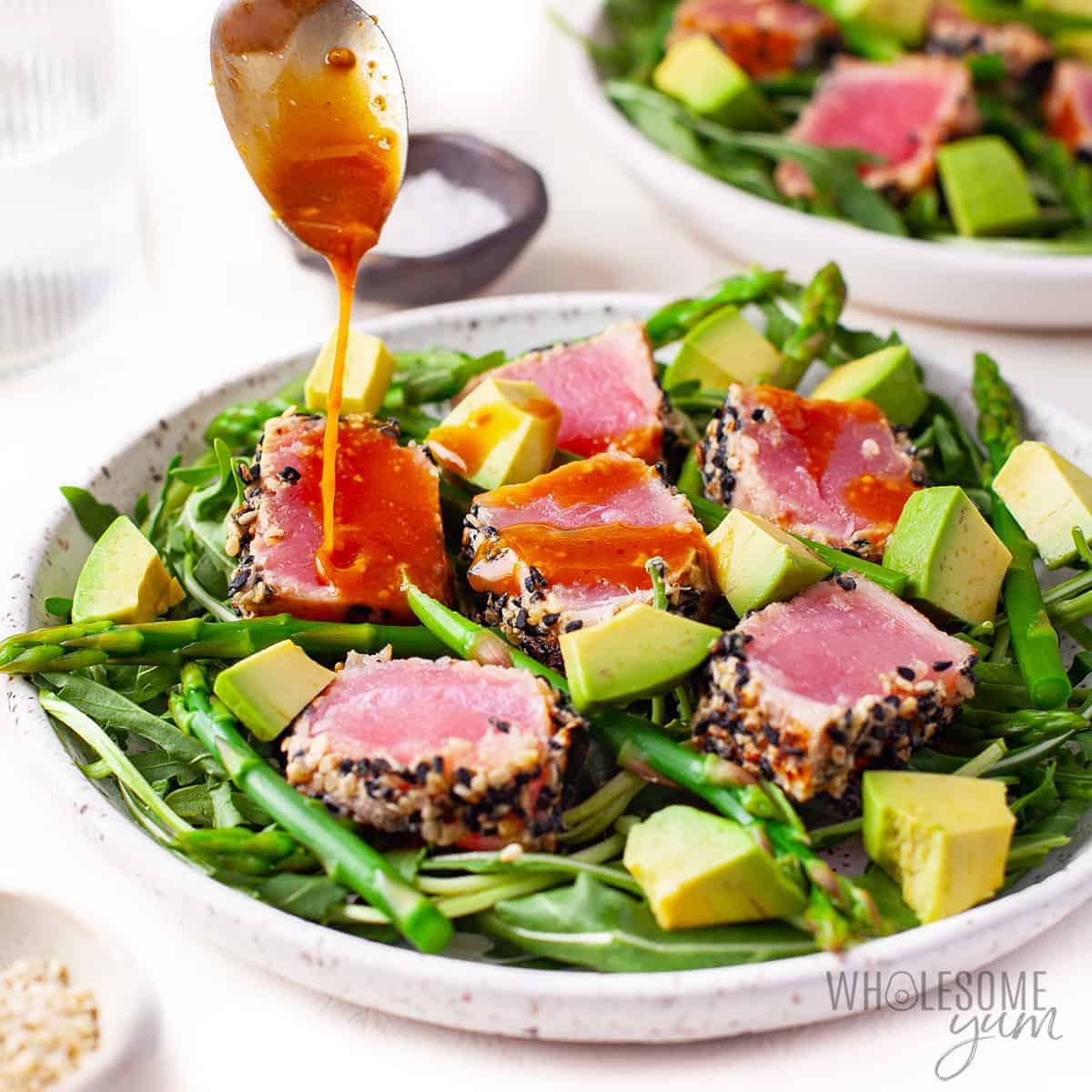 Ahi Tuna Salad
This ahi tuna salad looks like it came straight from a restaurant -- complete with perfectly cooked ahi tuna, creamy avocado, tender asparagus, greens, and a sesame ginger dressing.
Click here for the seafood salad recipe.
Turnips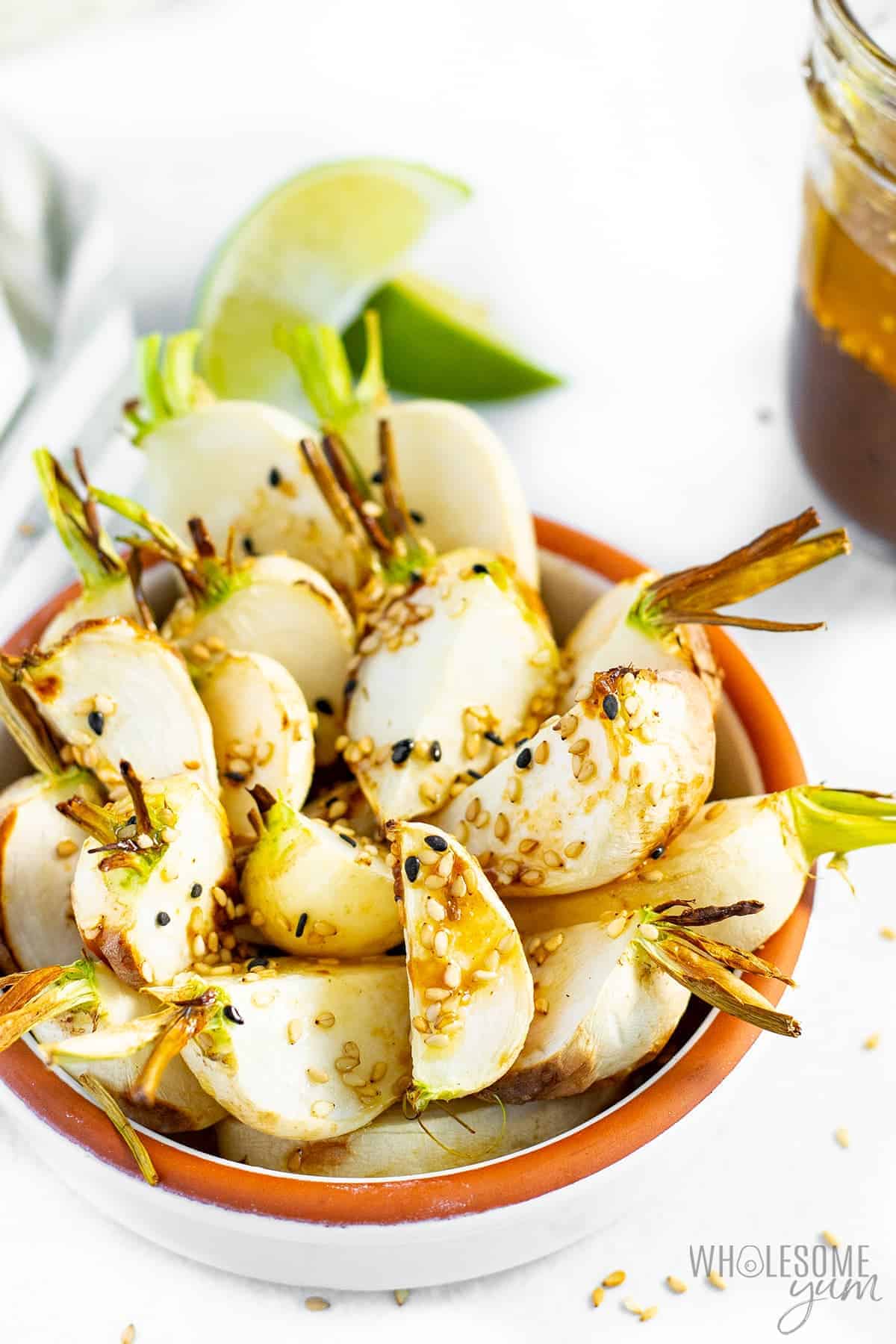 Toasted Black Sesame Seeds can also be used as a garnish for savory recipes, such as pan-fried teriyaki salmon or these baked turnips.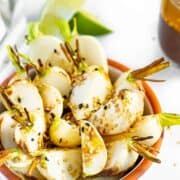 Soba
This under-30 minute recipe which only requires 8 ingredients is the perfect noodle dish for busy weeknight dinners!
With broccoli and a made-from-scratch sauce, it's also good for you!
🍦No Bake Desserts
Black Sesame Sweet Soup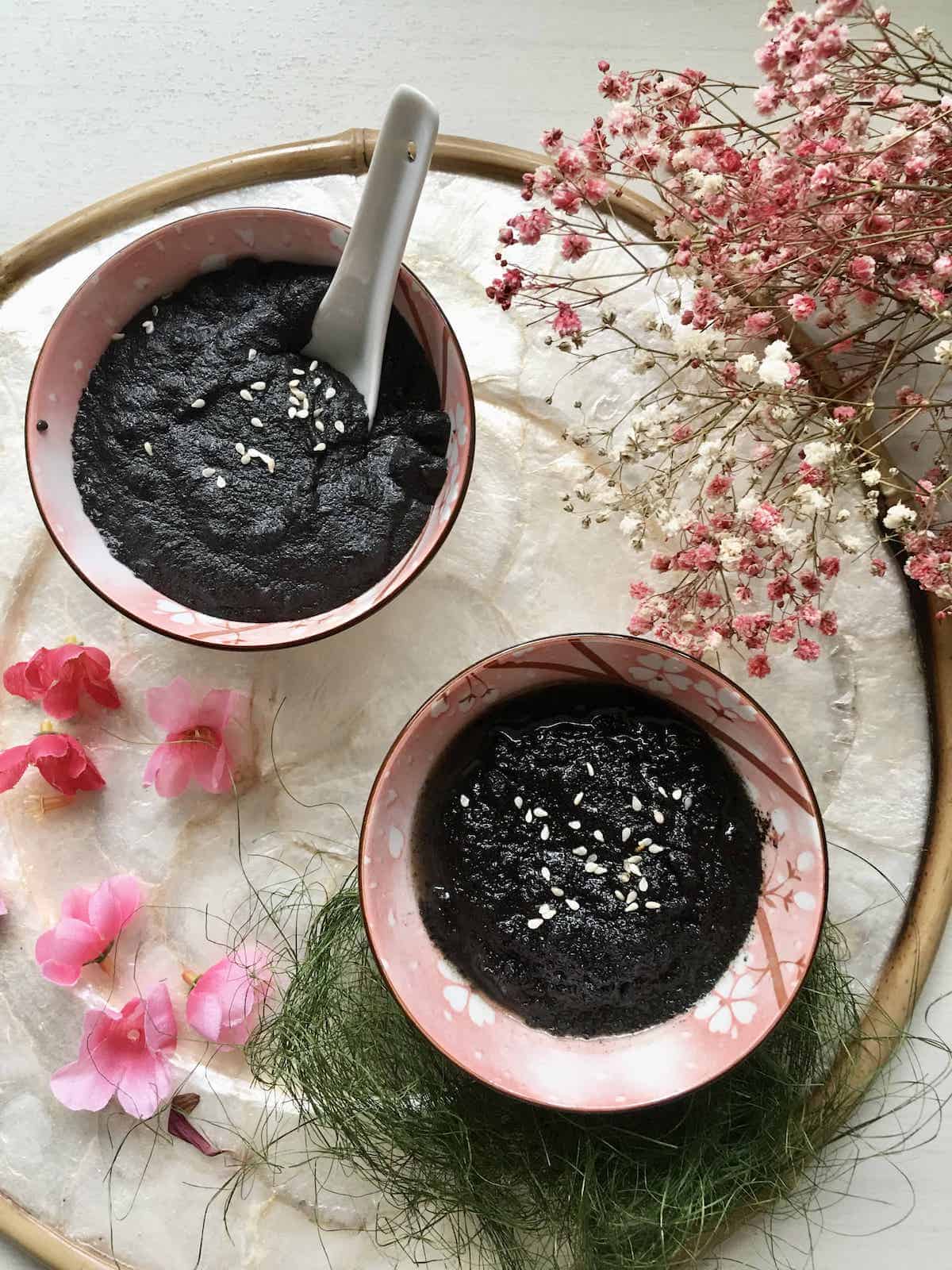 Easy Black Sesame Soup Dessert
A sweet and creamy Chinese recipe, with nutty overtones giving this easy black sesame soup dessert a complex depth of flavour. Moreover, this 3-ingredient traditional Chinese Tong Sui is naturally vegan, gluten-free, delicious & very nutritious!
Click here for the Hei Zhi Ma Tang recipe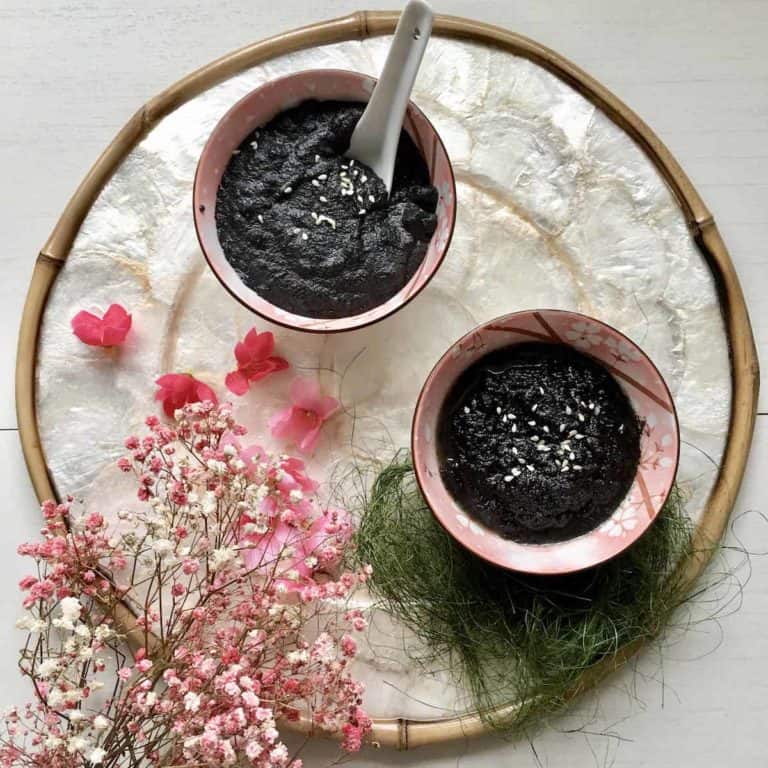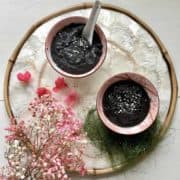 Tang Yuan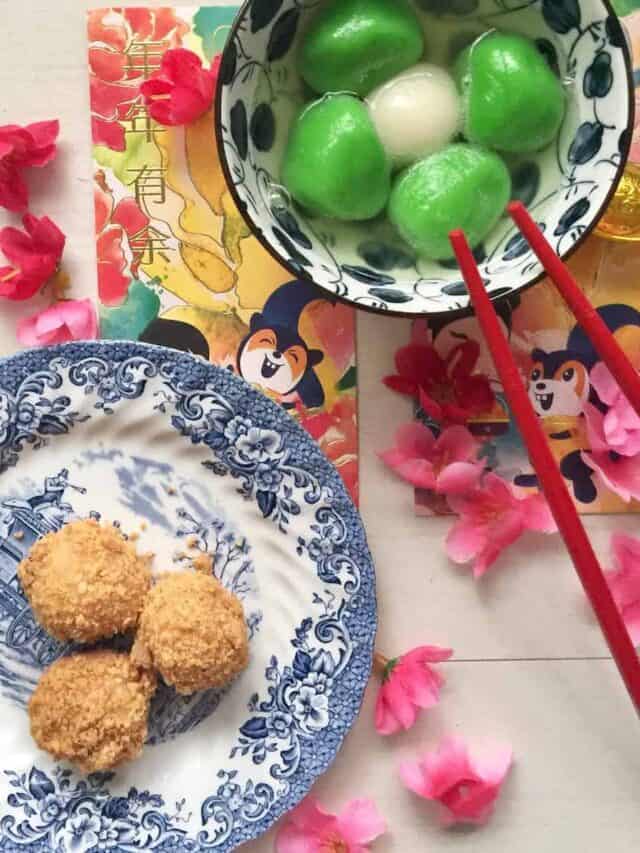 These sweet rice balls made from Glutinous Rice Flour are associated with the Lantern Festival. The round shape symbolises reunion
I like mine oozing with black sesame filling, but red bean paste is a popular choice too.
Tang Yuan (With Filling and Plain)
Tang yuan, or Chinese glutinous rice balls, are a 2 to 3-ingredient chewy snack that can be served in soup (sweet or savoury) or fried. Served at Chinese family gatherings, especially the Winter Solstice, they also come plain or with filling inside so, as you can see, this is a very versatile and easy dish! 
Click here for the Chinese rice ball recipe.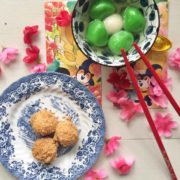 Sesame Brittle
This black sesame brittle only requires 3 ingredients (no corn syrup!) and is full of nutty, delicious flavor.
No-churn Ice Cream
This is an easy no-churn, 5-ingredient recipe but do remember to leave at least 6 hours for it to chill in the freezer. Now you can skip the expensive Japanese restaurant and recreate this popular Japanese ice cream flavor at home!
No-churn ice-creams usually use condensed or evaporate milk, which can make the ice cream overly sweet. However, the bold nuttiness of the black sesame balance the sugar out perfectly!
Cheesecake
This pretty, no-bake cheesecake only takes about 15 minutes to make, if you have your black sesame paste at-hand (but 3 hours to chill!)
Note: if you don't have gelatine, you can swap out for agar agar powder. Don't forget to use pasteurised eggs, since this a no-bake recipe!
Truffles
When I used to sell vegan chocolates, black sesame was 1 of the flavors I experimented with. (They went together really well, with a hint of soy sauce to add some umami!)
As I'm not ready to share my recipe yet, here is another black sesame truffle recipe from Love and Olive oil. Super easy and delicious, these 5-ingredient chocolates are the perfect gift for Valentine's-Galentine's Day!
🍪 Baked Treats
Chocolate cookies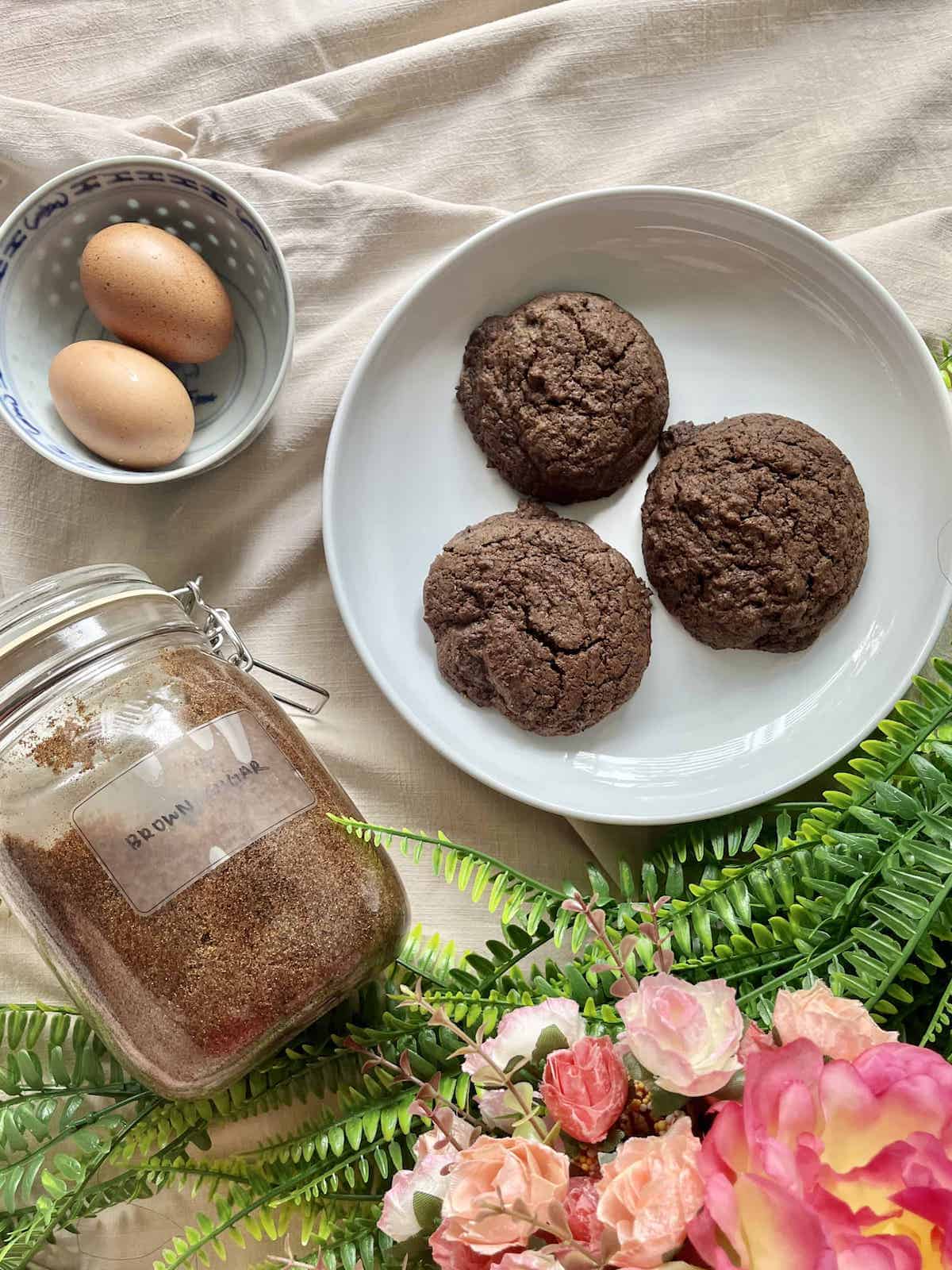 Easy Chocolate Black Sesame Cookies (No Mixer)
These easy Chocolate Black Sesame Cookies are delicious but super simple to make in UNDER 30 MINUTES. You simply stir the melted butter into the dry ingredients. (No stand mixer is needed, saving you precious wash-up time!) The nuttiness of the black sesame elevates the chocolate and makes it a more grown-up, not overly sweet cookie, with crisp edges and a soft, cake-like interior.
Click here for the no-mixer chocolate cookies with black sesame.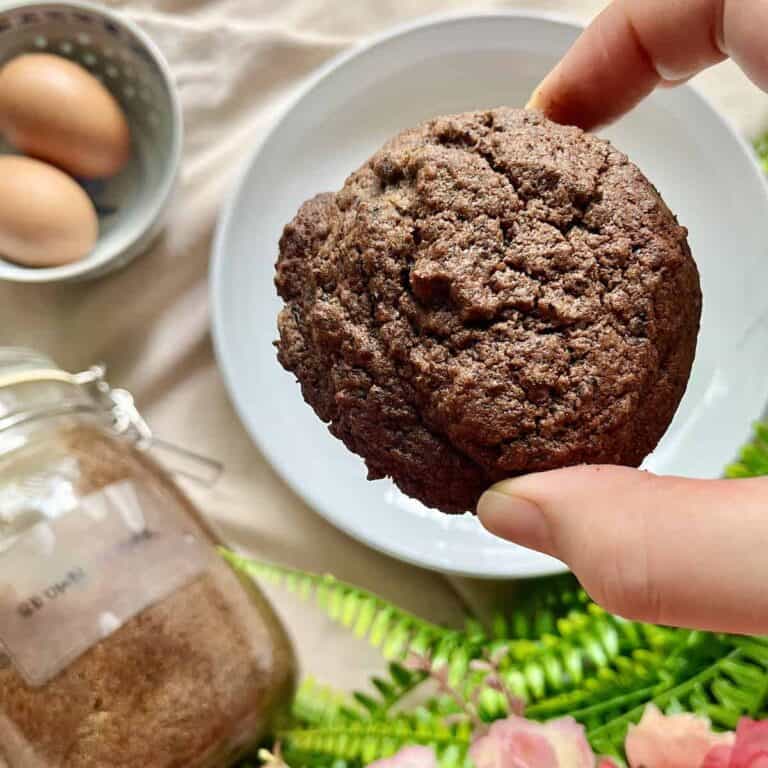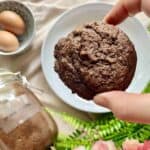 Mochi Muffins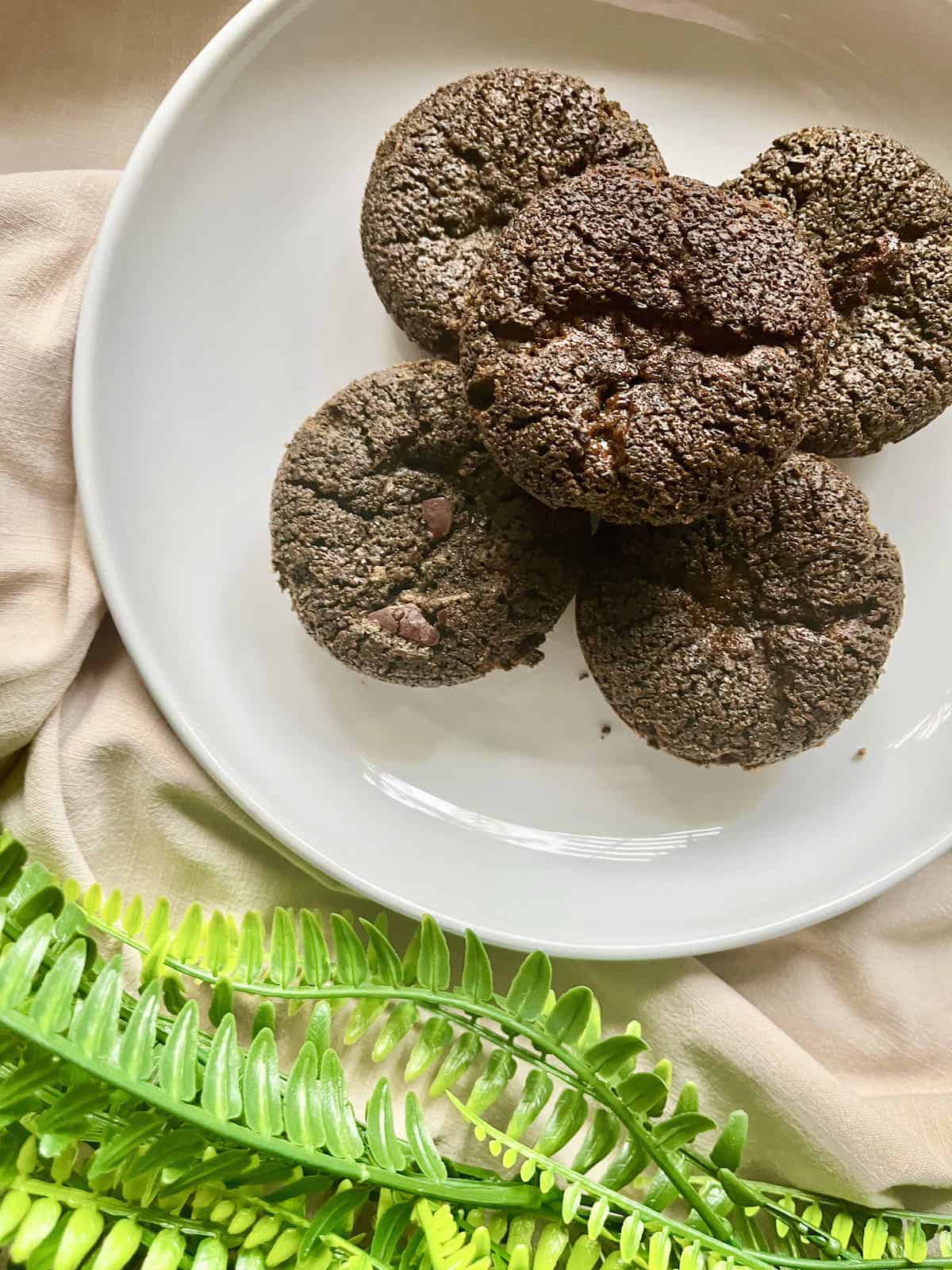 Black Sesame Mochi Muffin (NO MIXER)
This easy Black Sesame Mochi Cupcake recipe is naturally gluten-free and requires no special equipment, not even a mixer! With its crisp exterior and soft chewy interior, it's a great mini cake recipe for those with celiac disease. (Vegan version included.)
Click here for the black sesame mini mochi cakes.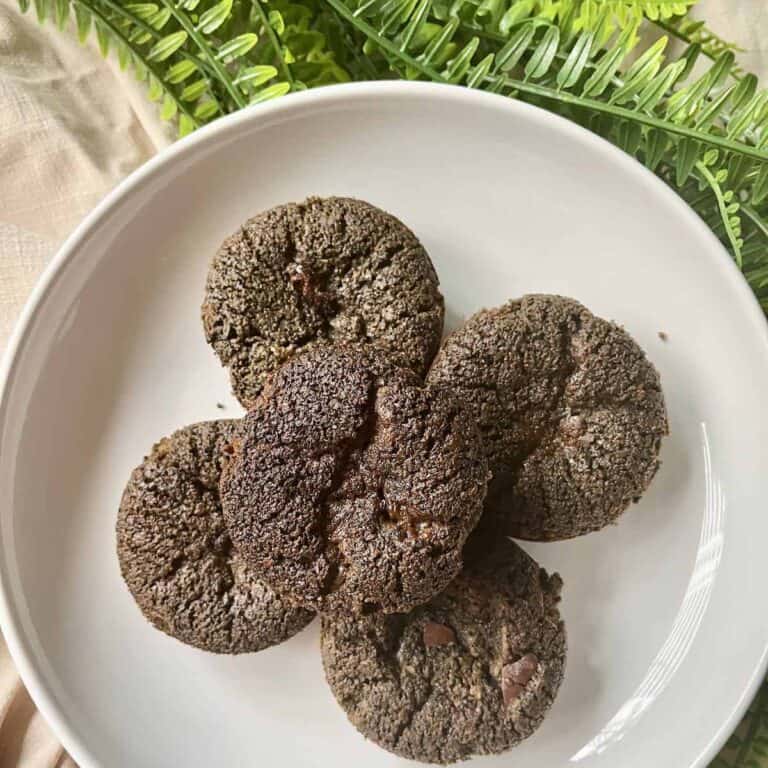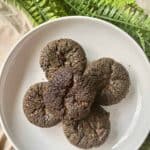 Cookies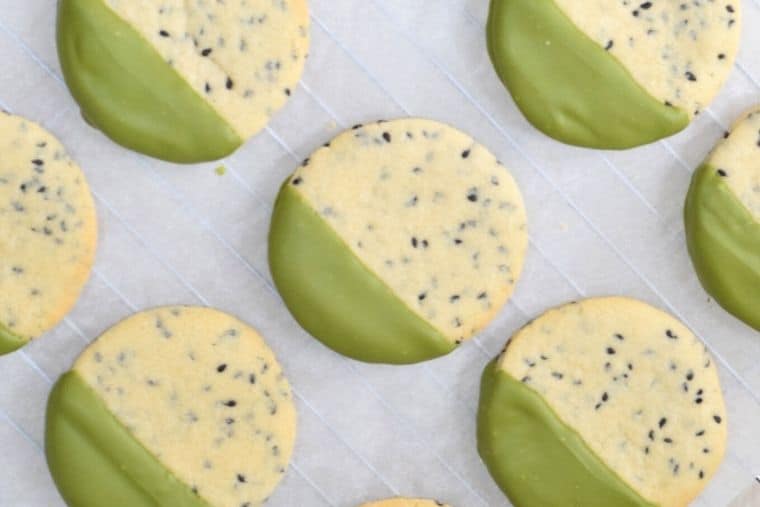 Black Sesame Shortbread
Tasty black sesame shortbread cookies with a matcha chocolate dip - a delicious black sesame dessert in which the black sesame garnish really accentuates the tahini in the cookie dough!
Click here for the sesame cookie recipe.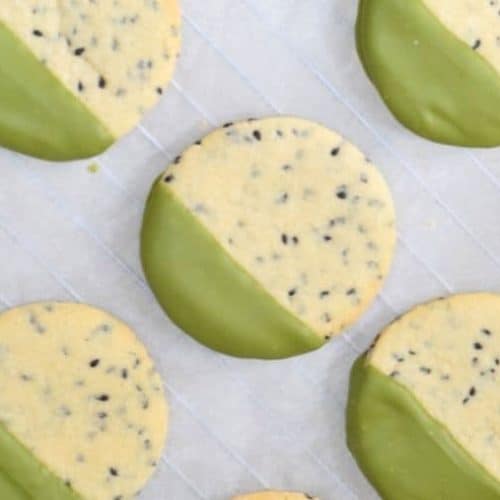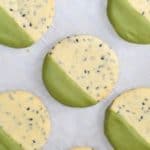 Japanese Tart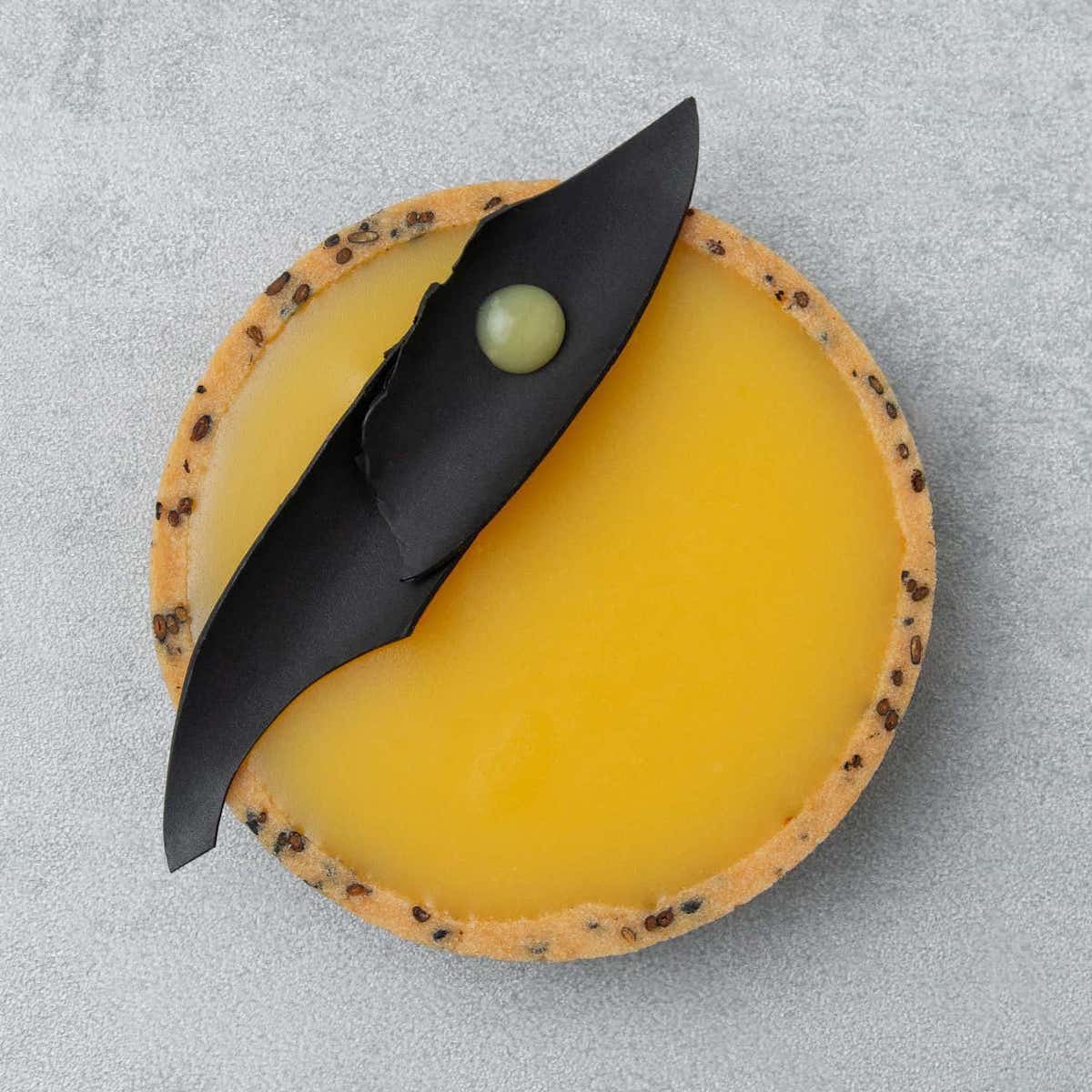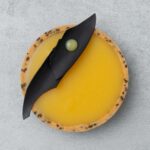 Bread
This twisty, yeasted Babka-esque bread uses black sesame paste to create beautiful swirls in the dough, and will be sure to awe your guests! (Click here for how to make your own sesame paste.)
Cookies
Another recipe that uses black sesame paste, these scrumptious 8-ingredient cookies have a toasty, sweet but savory flavor and a beautiful ripple pattern.
Mochi Donuts
Black sesame is a popular flavor in Chinese and Japanese desserts. If you like the chewy texture of glutinous rice flour, you'll love these mochi donuts!
Note: not a donut fan? Make black sesame mochi muffins instead!
Brownies
These vegan decadent 7-ingredient brownies are made for tahini lovers. Not just tasty, they're also good for the Earth!
Note: you will require a few unusual ingredients such as raw cacao powder and coconut sugar though!
🍹 Drinks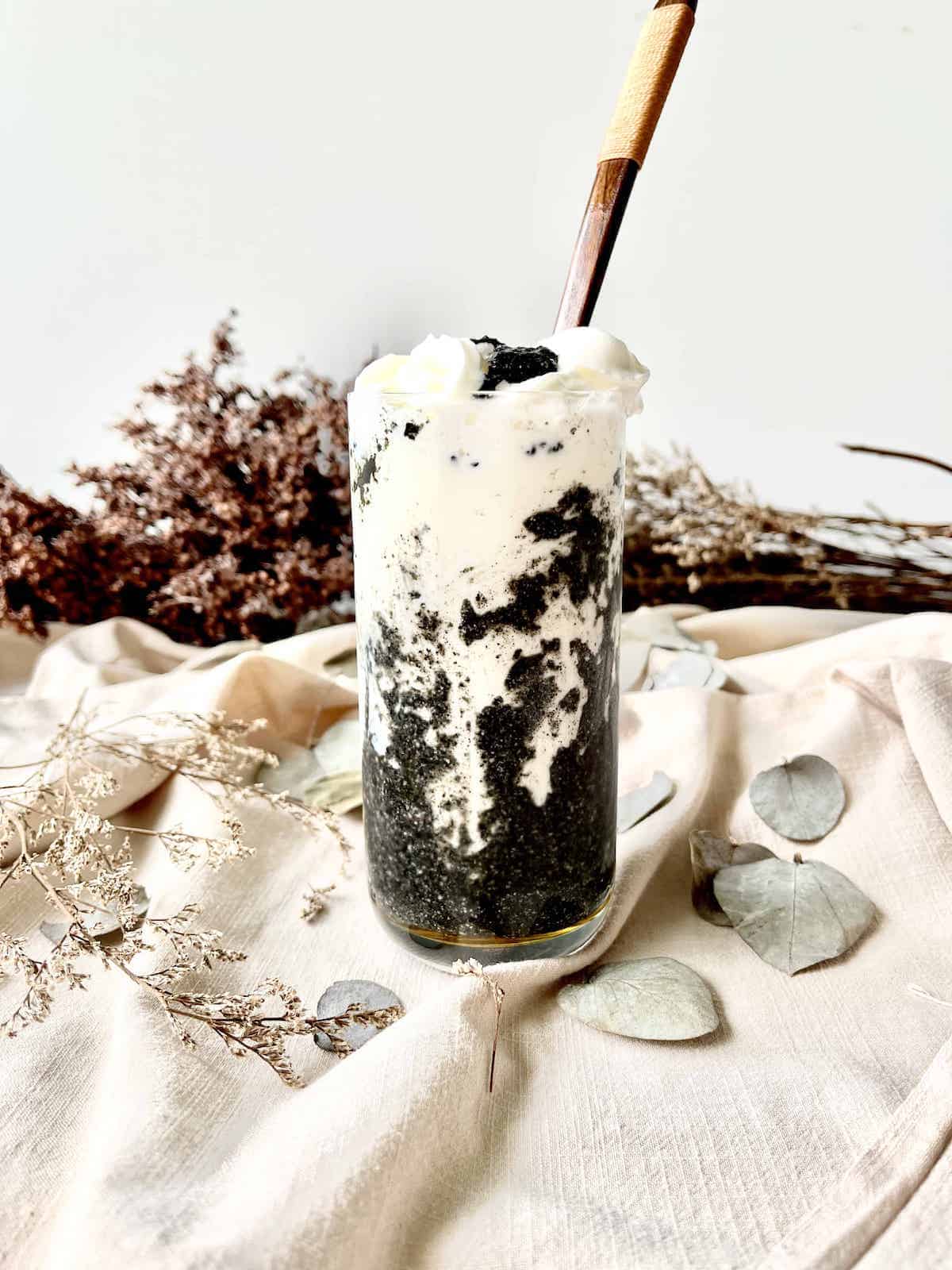 Black Sesame Latte
Nutty, aromatic, warming and nutritious, this Black Sesame Latte is the perfect drink for those days when you want something special but are too lazy to head to Starbucks! I focus on the Korean version (Heukimja Latte) but also show you the substitutions necessary for a Middle Eastern version.
Click here for the sweet black sesame drink recipe.
Which of these scrumptious black sesame recipes was your favorite? Personally, I like black sesame tang yuan the best!
If you've enjoyed this round-up of Chinese New Year treats, why not sign-up for my newsletter here?