Sushi is 1 of my favourite things to order at Japanese restaurants, but it's quite easy to make at home too. If you have a bamboo sushi mat and sushi rice, you can make your own sushi roll! If you're having a sushi night party and not sure what to prepare, here are the best Japanese side dishes to serve with sushi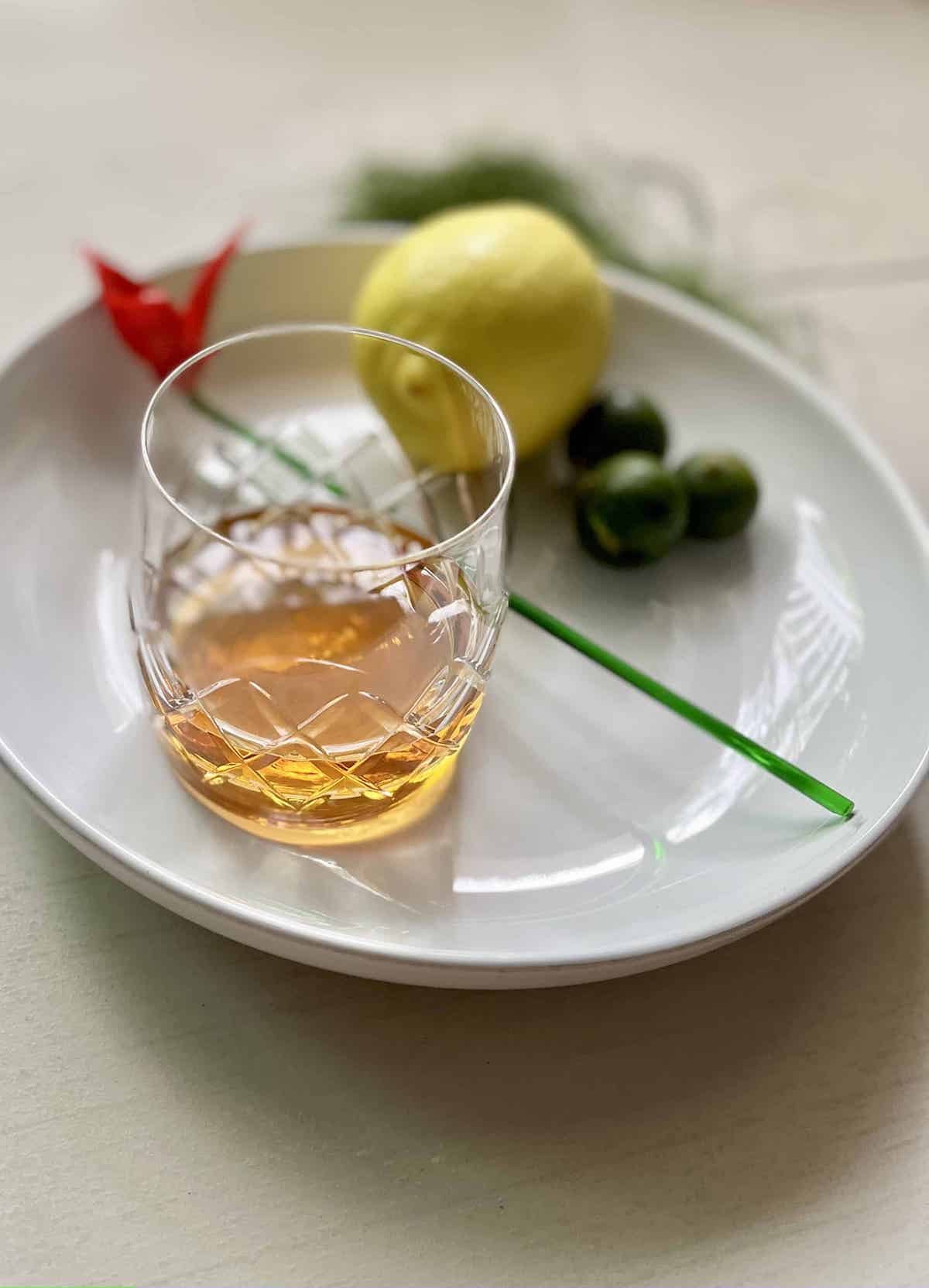 Jump to:
As sushi is pretty much a complete meal in itself- it has rice (carbs) and protein (usually fish, sometimes egg)- lighter side dishes would complement it better than heavy foods such as katsu curry, soba or udon. Of course, feel free to serve those if you wish, but I'm focusing on more delicate and easier to digest sides below.
Note: if you love sushi like I do, but can't get sushi rice where you are, you can use risotto rice which is what my Japanese friends and I did when we lived in a teeny town in Scotland. Alternatively, here are some of the best sushi rice substitutes!
Soups
Miso soup
A traditional Japanese soup that is part of a typical Japanese meal- there are instant packet versions but homemade miso soup is actually very easy to make. If you have dashi stock, miso paste and some green onions- maybe some silken tofu and mushrooms- you're more or less set!
Dobin mushi
Or go off the beaten track with this delicious and popular Japanese seafood clear soup, usually served in a teapot (dobin)! You usually get some matsutake mushrooms, some shrimp, some chicken and maybe some imitation crab meat in it.
Tip: don't forget the lime- it's very important for the acidity it adds to the soup!
Vegetables
Edamame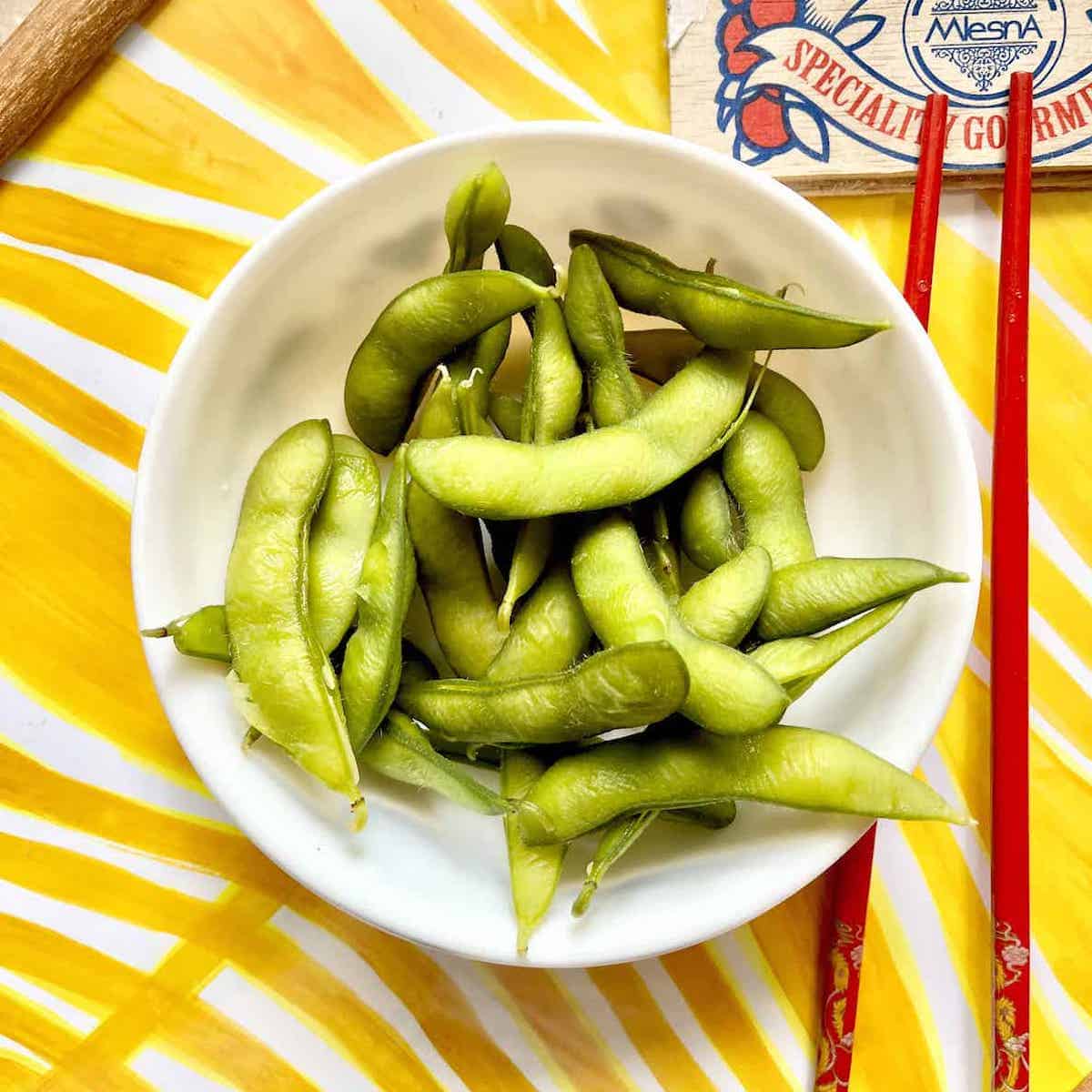 These green beans are easy to grow at home and are 1 of the most popular accompaniments to sushi, especially for less adventurous guests. If you don't have a green thumb, you can buy them frozen and simply bring them to the boil then serve.
Click here for more Asian edible garden recipes.
Kani salad
This delicious salad has mango, cucumber, sometimes corn, crab/ crabsticks and kewpie mayonnaise, a delicious combination! You can add sriracha to the mayo to give the kani salad a kick or mix it with ponzu and soy sauce instead. It's a great side dish for hot summer days.
Tip: if you only have regular mayo, add some chicken stock powder and sugar to mimic the Kewpie flavour.
Cucumber sesame salad
Also known as sunomono, you only need cucumbers, vinegar, sugar, salt and soy to make the basic version of this light and refreshing veggie dish. Don't forget to sprinkle some toasted white sesame seeds over your cucumber salad!
Wakame salad
This bright green Japanese seaweed salad is sold seasoned with sugar and sesame oil, so it's quite sweet and doesn't have a briny flavour at all. You can buy it ready to eat, or frozen. Some frozen versions will be too salty and will need washing before eating, whilst others are ready to serve after defrosting. It's a great side dish when you're entertaining as it doesn't require any prep work!
If you are using dried seaweed and making your own salad, you'll need to rehydrate it and dress it with seasoning.
Grilled veg
Or grill some asparagus and serve with an easy to make but simply scrumptious sesame sauce (goma dare.)
Palate cleanser
Japanese pickles
When you order Japanese food, it often comes with preserved vegetables (tsukumono) such as baby ginger. Sushi ginger, or gari, has a bright pink hue because this pickled ginger is made from young ginger.
Other pickles include the bright yellow radish (which is found in some sushi rolls too), cucumber or the fuchsia gherkins (shiba zuke.)
Tofu
Agedashi tofu
This traditional Japanese dish is light and delicious- the tofu is coated with a crispy coating but it's so light it pretty much melts in your mouth.
If you find it too challenging to make, you can do something simpler, like pan fry tofu and serve with a ponzu dipping sauce.
Seafood
Marinated jellyfish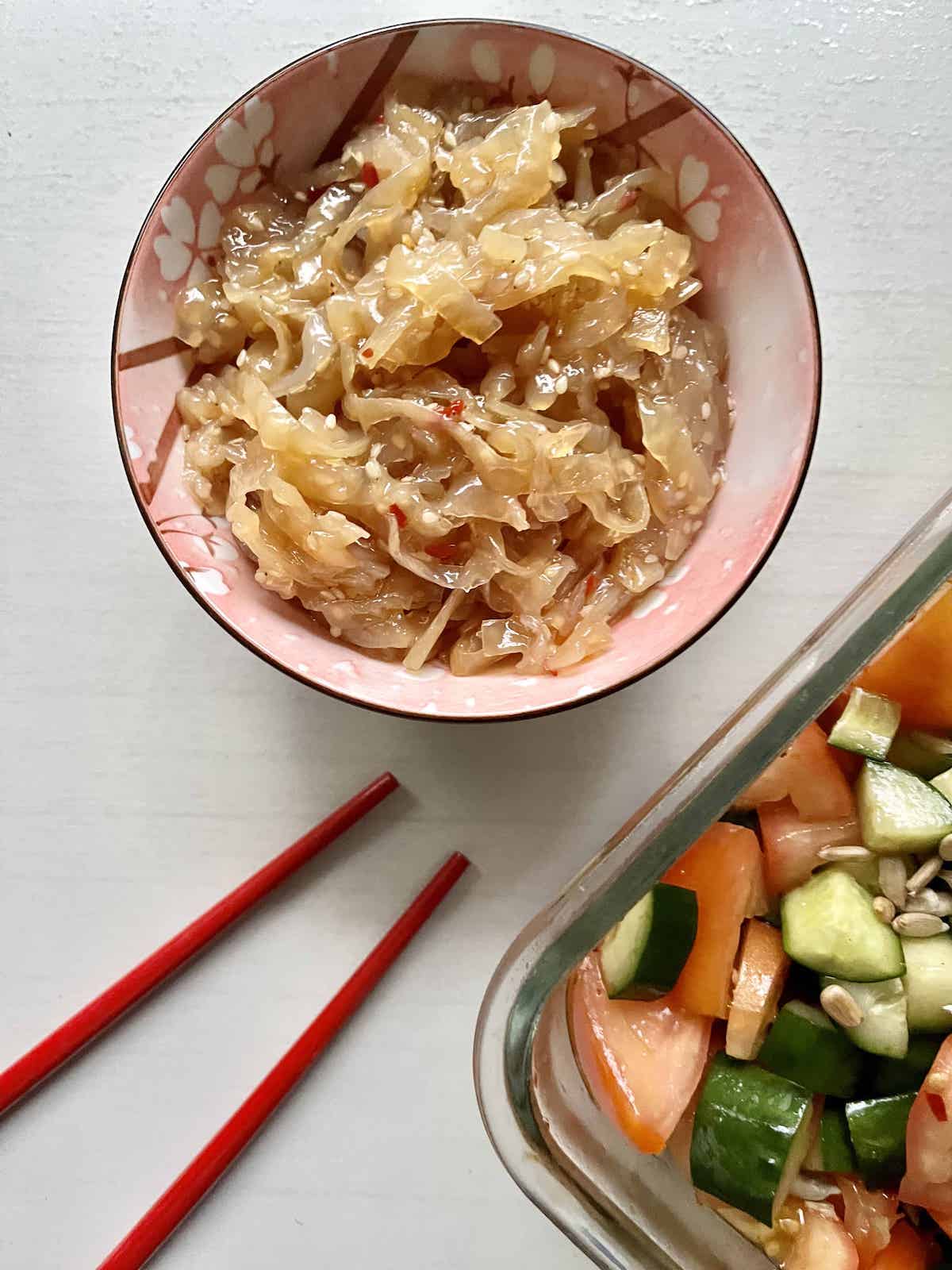 This may sound intimidating to prepare, but you can buy the jellyfish pre-cooked (either ready to eat or frozen) so all you have to do is plate them! You can also mix them with some cubed cucumbers to add some fibre to your meal. (Jellyfish is typically eaten cold.)
I love jellyfish for its crunchy texture but the slippery feel may be a bit much for less-adventurous eaters!
Marinated Octopus
As with the jellyfish, these tiny marinated octopi are sold ready to eat at many Japanese and even Asian supermarkets. They're tiny- about the size of a thumb- and you're meant to eat everything, including the head! Like the jellyfish, these are usually served cold but unlike the jellyfish, which has more of a sweet flavor, the octopus have more of a savory taste.
Tempura
For those who prefer their side dishes hot, why not a side of tempura? Serve a variety- fried prawns, white fish, kabocha, kinoko mushrooms, shiso leaves and sweet potato- and don't forget the all important dipping sauce!
The batter is typically made from egg, flour and cold water, but you can also find tempura pre-mixes in Asian supermarkets.
Fun fact: did you know that the Japanese adapted tempura from a Portuguese dish in the 1600s in Nagasaki?
Sashimi
If you're adventurous enough to try raw fish, I highly recommend a side of sashimi to go with your sushi. These are available in pre-sliced most Japanese supermarkets (the way the raw fish is cut affects the flavor of the sashimi) and are 1 of the best sides to go with that California roll or nigiri sushi.
Others
Gyoza
These Japanese dumplings can be made in advance and frozen for whenever you want to eat them, making them 1 of the best side dishes. Sprinkle some spring onion and sesame seeds on top to wow guests with your presentation.
Onigiri
Like sushi, onigiri is quite a filling dish as they're basically rice balls- sometimes filled, sometimes plain. If you've not made sushi before, making onigiri is actually a good introduction as it helps you get used to the stickiness of the rice but you don't have to fiddle about with the bamboo roll!
Chicken wings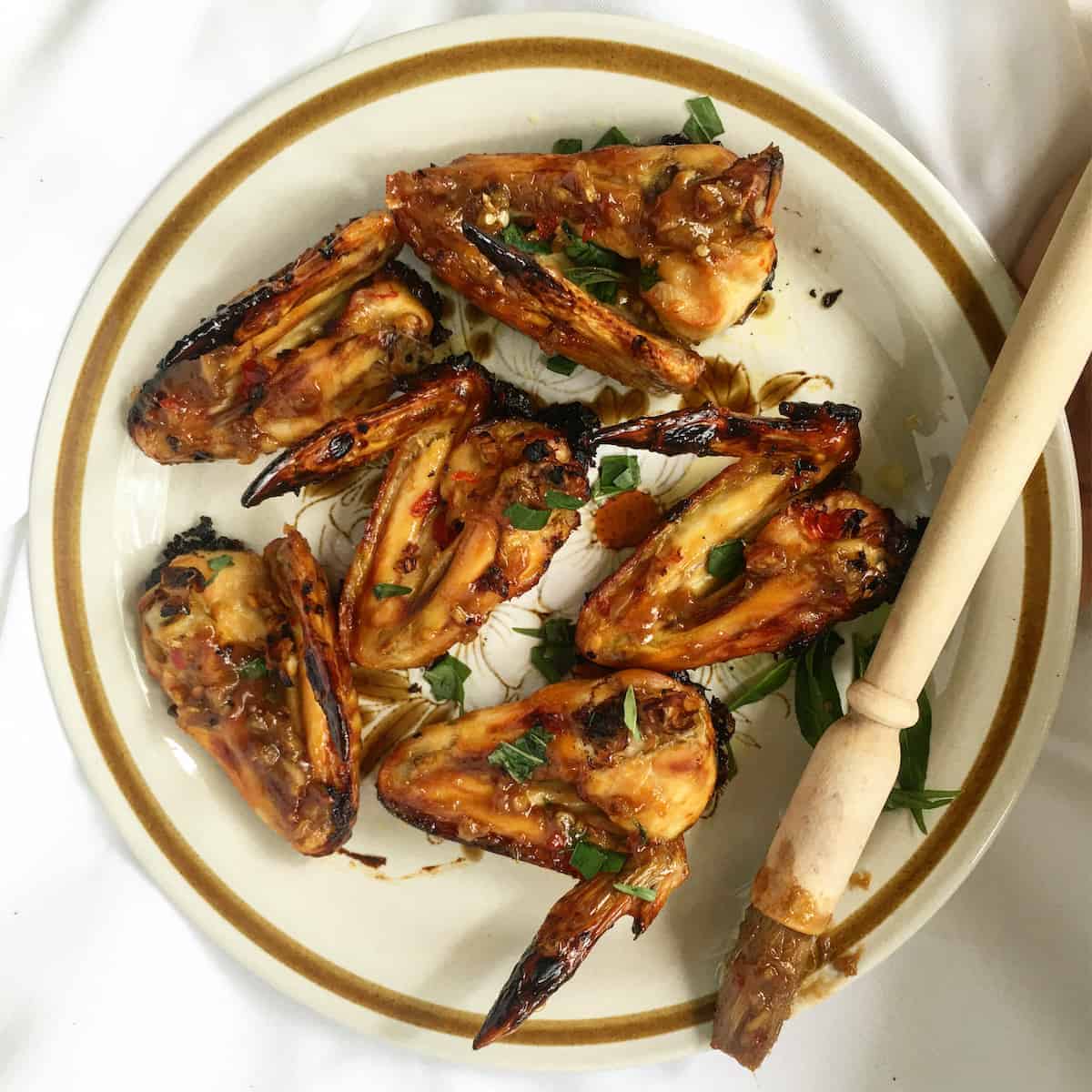 Grill the wings (or bake them) then top with teriyaki sauce and maybe some red pepper flakes.
If you want to introduce some non-Japanese sides, click here for more Asian chicken wing recipes.
Fried chicken karaage
These crispy fried chicken bits are a popular dish at Japanese restaurants.
Fun fact: whilst we're most familiar with chicken, some karaage dishes use other proteins such as blowfish!
Tamagoyaki

This golden rolled Japanese omelette is really easy to cook- simply beat your egg, and mix in some dashi stock, mirin and light soy then cook and roll. Tastes great both hot and cold.
Wasabi
The ubiquitous green paste seen at sushi restaurants isn't actually wasabi- unless you're at a very pricey Japanese joint, real wasabi is usually too expensive for them to serve and what you get is usually horseradish that's been dyed green.
Note: outside of Japan, people serve sushi with soy sauce but, in Japan, the soy sauce has usually been applied to the fish before it's been pressed onto the sushi rice, so a platter of soy sauce by the side isn't necessary.
Dango
A traditional Japanese street snack in which rice dumplings- 3 types of rice flour are usually used!- are slathered with a sweet soy sauce. The round balls are typically served on a skewered go well with green tea.
Desserts
Jellies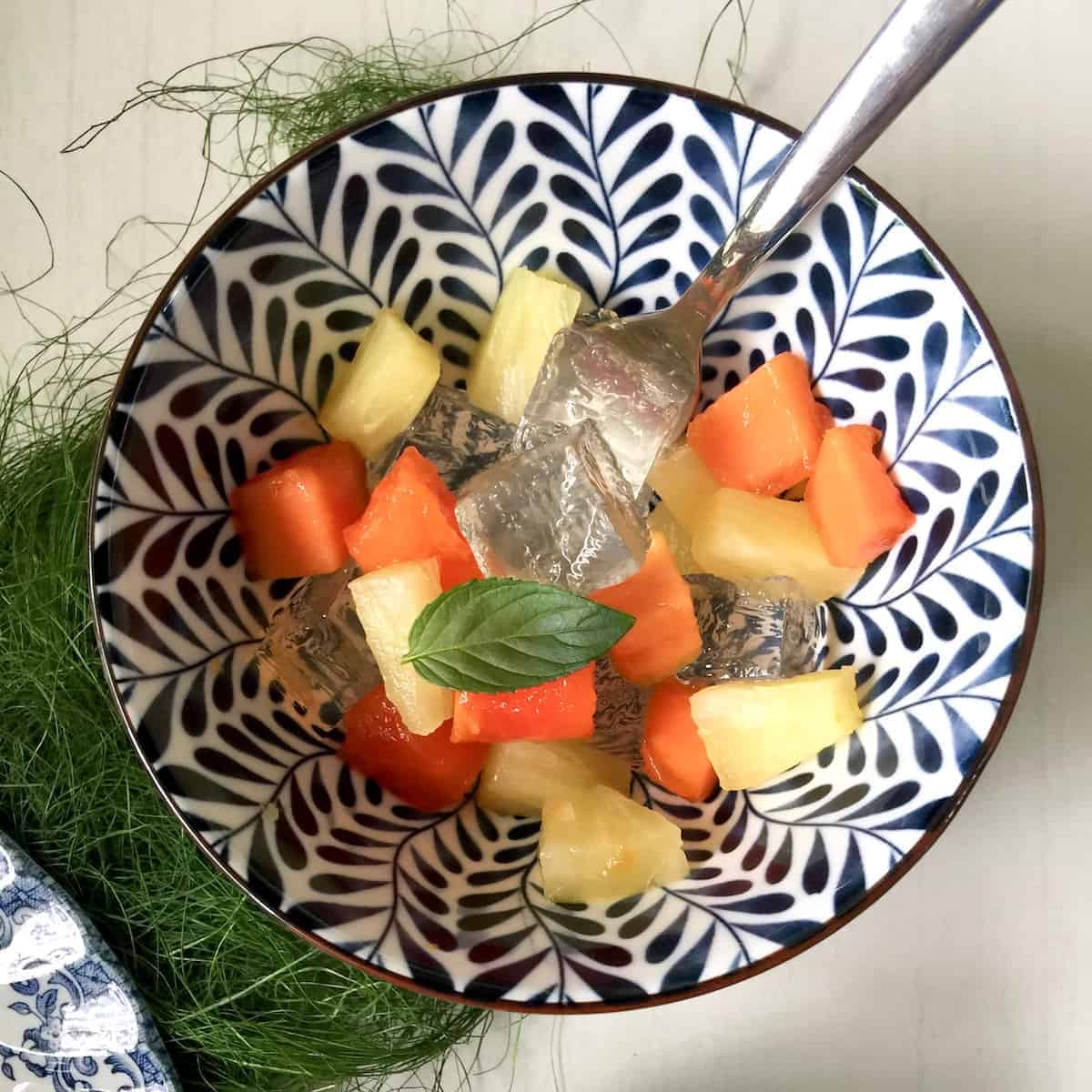 For something lighter, end the meal with some Japanese jelly such as konjac jelly fruit salad, yuzu konnyaku jelly or this no-sugar agar agar.
Matcha ice cream
If you want to serve something more unusual, skip the green tea ice cream and try black sesame ice cream with red beans! Or if you're looking for a different kind of matcha dessert, click here.
To make the party more fun, serve taiyaki or Japanese fish ice cream! You can find this Japanese street food in most Asian grocery stores.
Mochi
Or try the Chinese version of this glutinous rice treat instead: tang yuan, if you like it in sweet soup, or muah chee, if you prefer it dry.
Drinks
Teas
Green tea
A hot cup of green tea is great for washing down a heavy meal.
Barley tea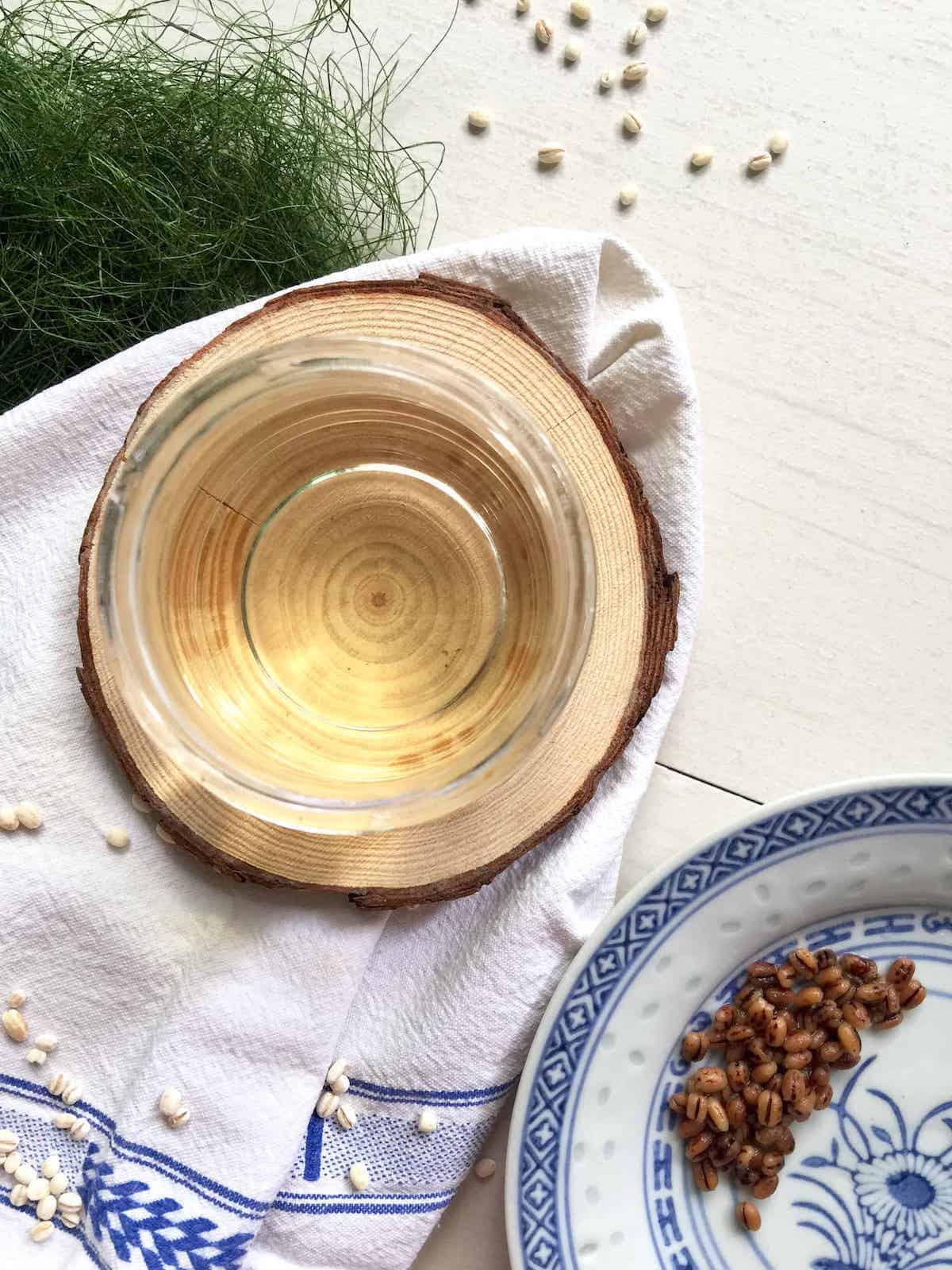 In summer, barley tea, also known as mugicha, is very popular as it's super cooling and refreshing. Great thing is, it's super easy to make at home!
Matcha lattes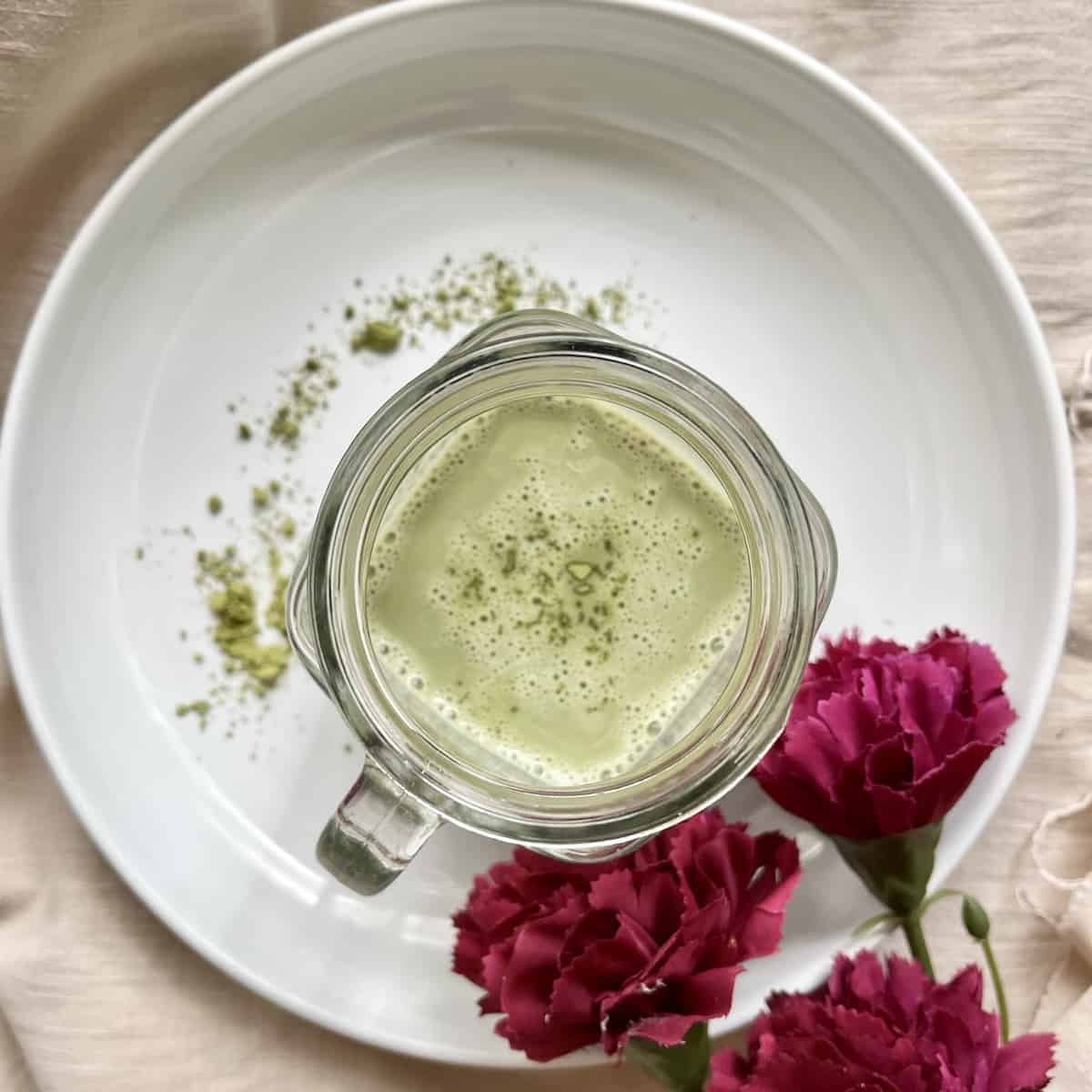 Not traditional, but if you want something different you could go for a matcha latte! Try this homemade Starbucks green tea latte or a matcha chai version.
Alcohol
Beers
There is so much more to Japanese beer than Kirin, Sapporo and Asahi! Click here for the 30 most popular Japanese beers.
Sake
Or why not try some Japanese sake?
Umeshu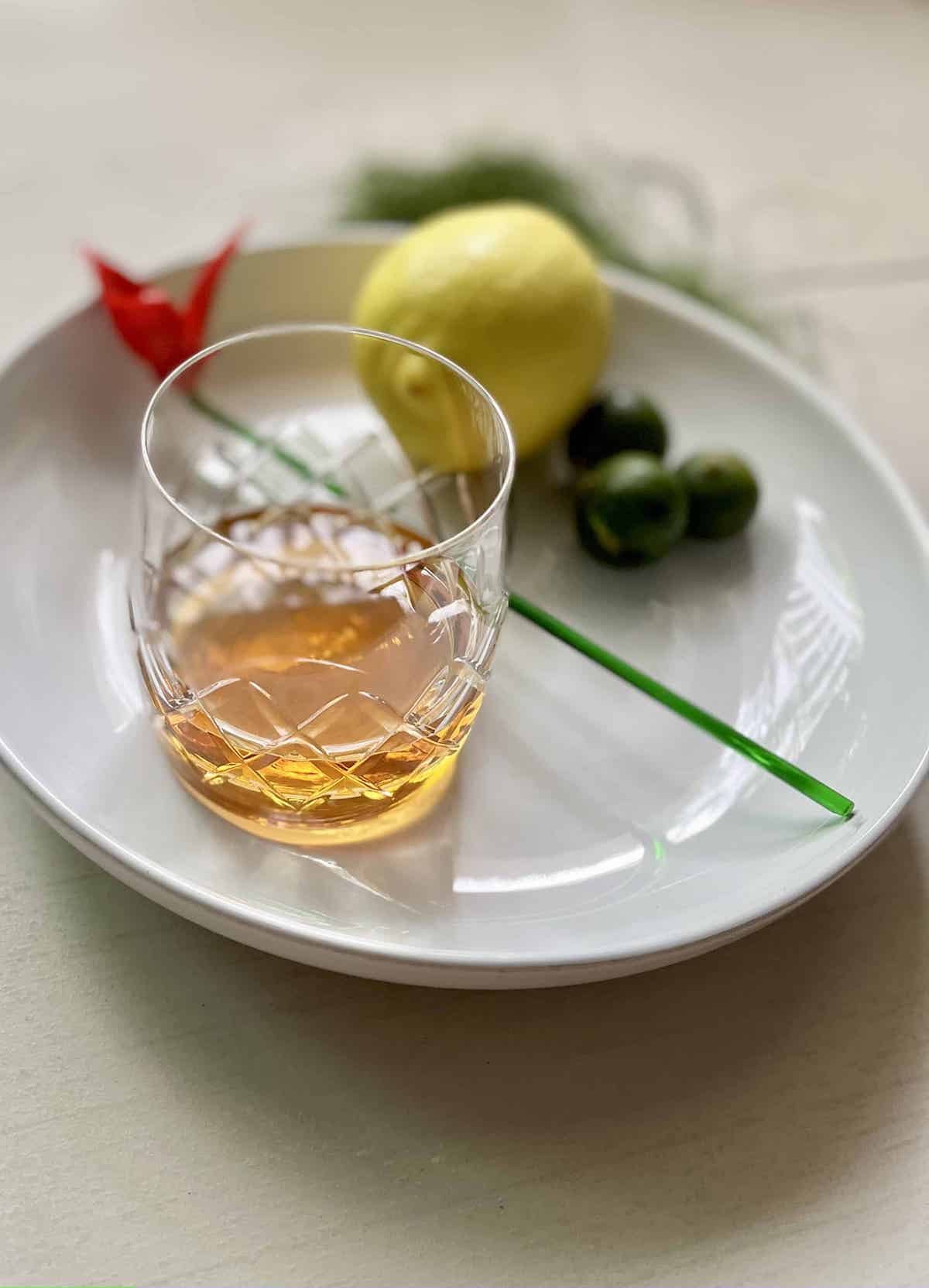 You can get some Choya plum wine or, even better, make your own Umeshu. It's actually super easy to DIY and plum wine is great for your digestion after all that sushi!
What are your favourite sushi side dishes? Let me know if I've missed something important out in this list of best side dishes! Before you go, you may be interested in these East Asian recipes: