15 Best sushi rice substitutes that are easy to find, and some tips on how to make the best sushi rice!
Jump to:
I went to University in a tiny village in Scotland (you may have heard of it- St. Andrews- home of golf and also where Prince William and Kate Middleton went to school :P) which has only 3 streets. So you can imagine that they didn't have much in the way of Asian ingredients there - or any Japanese cuisine restaurants- and whenever my Japanese friends and I wanted to make sushi rolls or baked sushi, we had to get creative.
Here are some of the best sushi rice substitutes, tried and tested by us 🙂 Goes very well with Japanese plum wine. And, if you have any extra, here are some sushi rice recipes!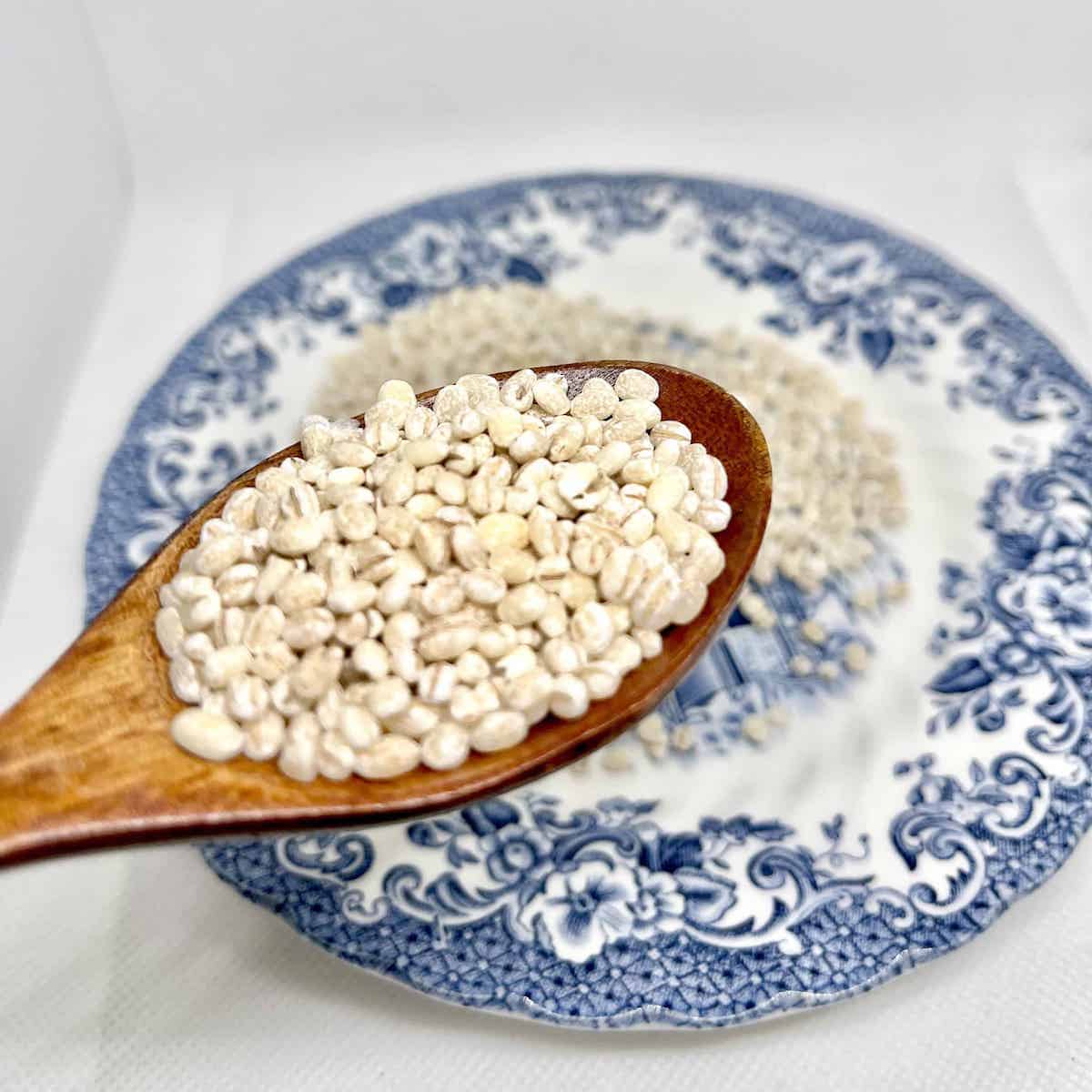 P.S. When one lives far away, one has to be innovative and I've shared the alternatives we used for other Asian ingredients below:
What is Sushi Rice?
There isn't really 1 variety of rice that is sushi rice (酢飯)- although some Western supermarkets might sell rice packaged as "sushi rice," the term really describes a preparation method rather than a specific type of rice. "Su" actually means vinegar and "(Mei)shi" rice, so "sushi" is literally translated into vinegar rice.
Sushi chefs mix Japanese short-grain rice (Japnonica rice) with vinegar, salt and sugar. (If you buy sushi vinegar, the 3 ingredients are pre-mixed.) The key point about the rice for sushi is its sticky texture- it needs to hold all the ingredients in the sushi roll (or onigiri rice balls), such as the seaweed, egg and raw fish etc together and have the right consistency.
Note: I don't recommend using glutinous rice or sweet rice- though it's sticky, like sushi rice, it has a totally different flavor and texture (it's quite heavy.) They're usually used to make rice dumplings or ground into flour to make mochi (mochi muffins!!), tang yuan (Chinese mochi), muah chee and black sesame soup.
Which type to use
A preferred Japonica variety of rice is "koshihikari" but you can also use Tamanishiki Rice (grown in California) if on a budget. You can get them at Asian grocery stores or online.
Expert Tips
Cooking
Rinse the rice well before cooking!
When cooking sushi rice, don't forget to use less water than you normally make rice with, if you're used to cooking basmati or jasmine. If not, it'll get really soggy! (Believe me, a friend didn't trust me and we ended up having to eat rice porridge instead of sushi :P)
The secret to making really good sushi rice is to add a piece of dried seaweed (konbu or kelp) to the pot of rice before cooking, to give it more umami. (The taste won't be very obvious but it makes your sushi tastier.)
Mixing the rice
If possible use rice vinegar for your sushi. If you can't get it you can substitute with other vinegars such as apple cider vinegar.
Don't pour the vinegar into the rice in the rice cooker bowl- it will damage it, and you'll definitely feel the pinch if you're using a brand like Zojirushi which is great but not cheap. (Mine cost about $300 but my friend's was almost $1000!)
But do pour the vinegar in before the cooked rice cools, to help the rice look plumper, shinier and just plain nicer- you also need to fan the rice as you mix the vinegar and rice together, to avoid mashed up rice.
You want to slice the rice when you mix the vinegar in- don't stir!
Different types of rice have different sweetness levels, so don't automatically use the same amount of sugar as you would have with sushi rice- always season to taste!
Rolling the sushi
Always keep a bowl of water next to you, to wet your hands with, when making sushi- if not the sticky rice will stick to your hands and you won't be able to make a nice piece of delicious sushi.
FAQs
What is the best rice cooker for sushi?
You can really use any rice cooker to cook sushi rice, but the general favourite amongst Asians is the Japanese brand, Zojirushi. It's expensive but it lasts a long time and it cooks rice really well. The rice is cooked evenly, and it also has automatic settings for congee etc
Is sushi rice the same as glutinous rice?
They're both sticky but, no, the 2 types of rice are different!
Short-grain rice
Risotto rice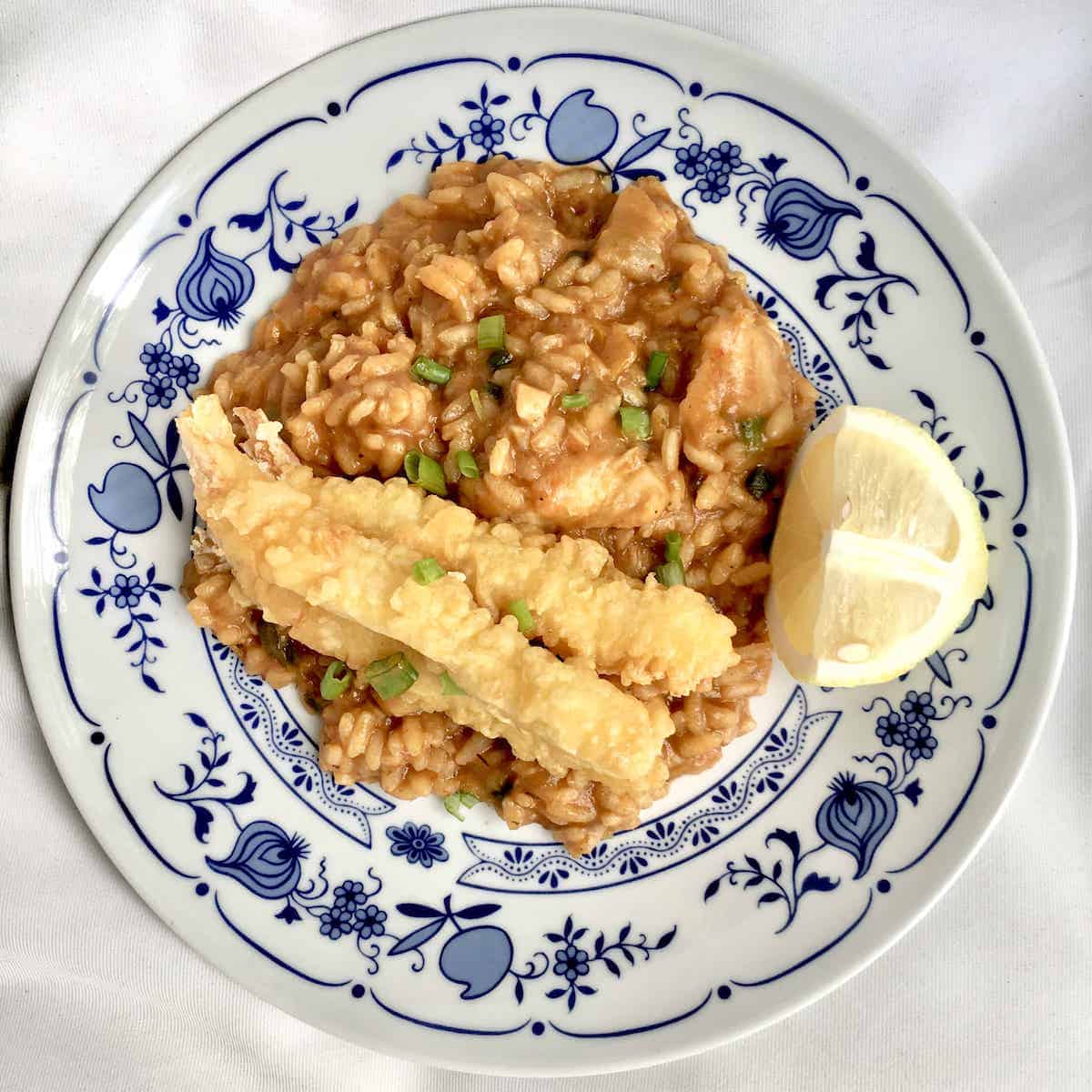 Yep, that rice that you used to cook Italian risotto can be used to make sushi in a pinch!
This was our favourite sushi rice alternative, as it has a similar stickiness and was widely available, even in a tiny UK village. It not only looks like sushi rice, it even cooks up the same way!
Replace in a 1:1 ratio.
Arborio rice
Arborio was our go-to option for making sushi in Scotland as this Italian risotto rice has the same amount of starch as Japonica rice. Some people complain about its chalky texture but, honestly, after seasoning with vinegar and sugar, you probably won't be able to taste it.
Others
Arborio rice isn't the only type of rice used to make risotto - there is also Baldo, Carnaroli (medium-grain), Maratelli, Roma, and Vialone Nano rice- though Arborio is the most widely available. These other types of risotto rice can also be used instead of sushi rice- just remember to add more water, a pinch of sugar and cook it for a longer period of time, to encourage the rice to become stickier.
Pudding rice
You probably won't see this outside of the UK but this is basically a short-grained white rice used to make rice pudding and is also a good substitute.
Replace in a 1:1 ratio.
Bomba rice
Also known as Valencia rice, this rice is grown in Spain and is used to make the Spanish paella. However, Bomba rice is believed to have originated in India! This rice is quite expensive, so it's not commonly used to replace sushi rice, even though it has a similar texture and stickiness.
Note: it can hold 2-3x its volume in water, so you will need more liquid when cooking it.
Brown rice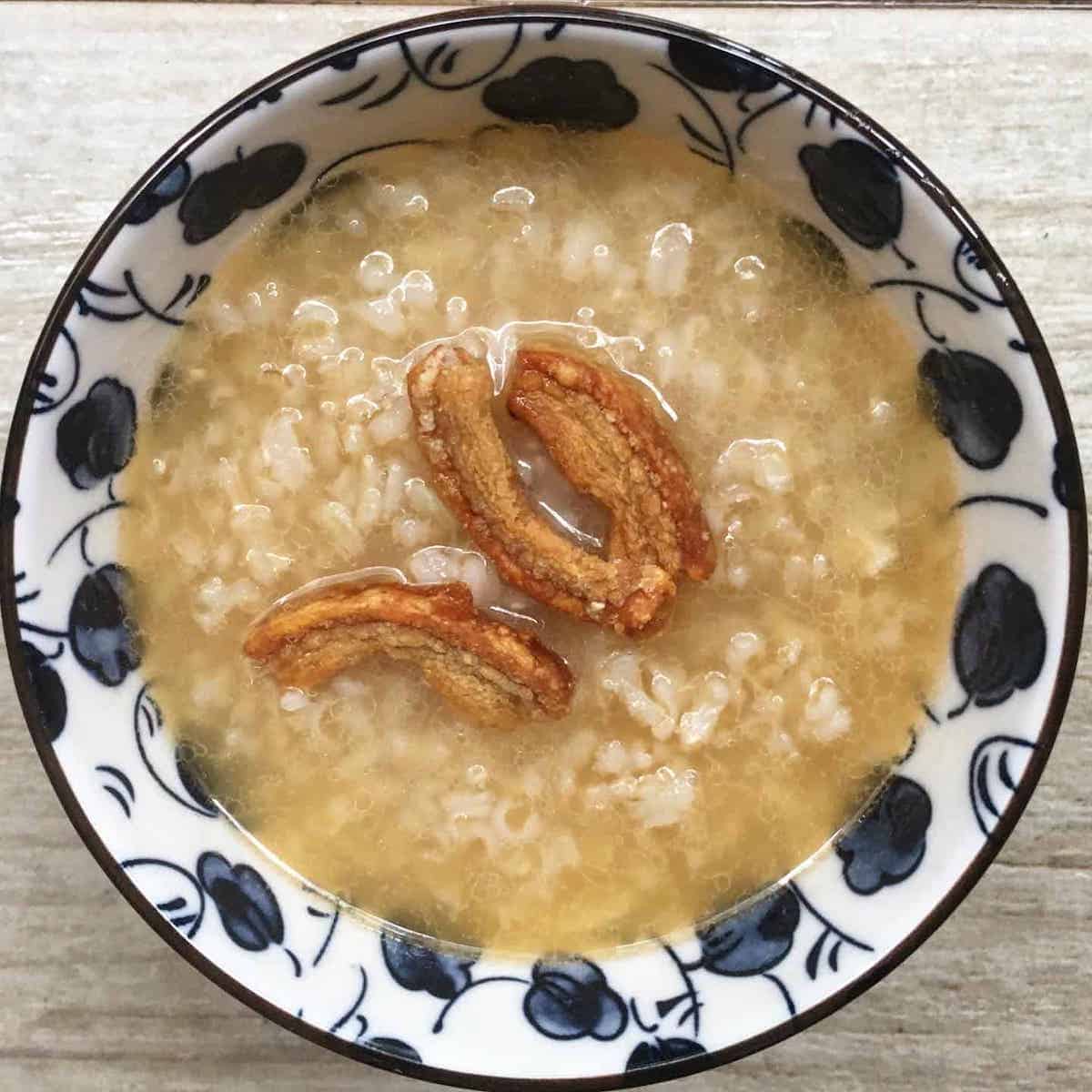 Traditionalists frown on using brown rice in sushi, but it is more nutritious and healthier than white rice!
Note that brown rice takes longer to cook so you'll need to adjust your sushi prep time accordingly.
Replace in a 1:1 ratio.
Medium-grain rice
Calrose rice
Also known as California rice, Calrose rice originated in California but is now also grown in other places such as Taiwan and Australia.
To be honest, I live in Singapore where Japanese rice is readily available but I usually use Calrose for sushi as.... it's cheaper 😛
Replace in a 1:1 ratio.
Forbidden rice
This black rice comes in several versions and is also known as purple rice: there is a short-grain Japonica rice variety which can be used instead of sushi rice. Like brown rice, it's healthier than white as it has plenty of anti-oxidants and a low Glycemic Index (i.e. better for diabetics.)
In the old days in China, this rice was reserved only for the aristocracy- it was part of Traditional Chinese Medicine- as it had a low yield and was thus quite rare. So we're very lucky to be able to eat it today!
It's quite sweet so you may want to skip the sugar in the vinegar mixture.
Long-grain rice
As mentioned above, this isn't a good alternative for Japanese sushi rice if you're looking to roll nigiri sushi- long grain rice is prized for its light and fluffy texture and thus it's not as sticky and the rolls won't hold. They're too dry and your sushi will just flop into a mess.
Japanese people actually use the same short grain rice (that they use for sushi) to make their other rice dishes as well, such as the typical bowl of plain white rice that comes with your miso soup.
If you want to make rice to go with Japanese side dishes, to use in rice bowls or chirashi-don (and not a piece of sushi), it may be possible to get away with a non-sticky, long-grain rice such as jasmine rice or basmati rice instead.
Japanese purists will be up in arms, of course, but if you're in a pinch... one does what one must!
Non-rice alternatives
Quinoa
A fun variation on sushi, quinoa is smaller than sushi rice but it is better for your health!
Cous cous
Not gluten-free as couscous is made from wheat but it does hold its shape nicely. Unlike sushi rice, you don't boil couscous- instead, you pour boiling water over it, keeping it covered till the water has been absorbed (which will take a mere few minutes!)
Great alternative to traditional sushi rice when you're running late in your sushi party prep! And, it's very affordable too!
Cauliflower rice
Cauliflower rice isn't really similar to sushi rice but, if you're diabetic or for some reason need to reduce your consumption of carbohydrates, it's the best substitute for short-grain Japanese rice. (It's also great if you're making a keto sushi roll.) Unlike rice, cauliflower won't expand upon cooking so you'll need to cook more of it.
If you have problems getting it to bind together, add a pinch of a neutral honey (and skip the sugar).
Note: some super markets sell cauliflower already processed into rice. If not, you will have to mince it finely yourself or give it a quick blitz in the food processor.
What do you use to make sushi? I'd love to hear in the comments below if I've missed a good replacement for sushi rice out!