A key ingredient in the South East Asian store cupboard, sambal is a must have if you like Asian cuisine or spicy food. If you can't get it, here is what you can use as the Best Sambal Oelek Substitute!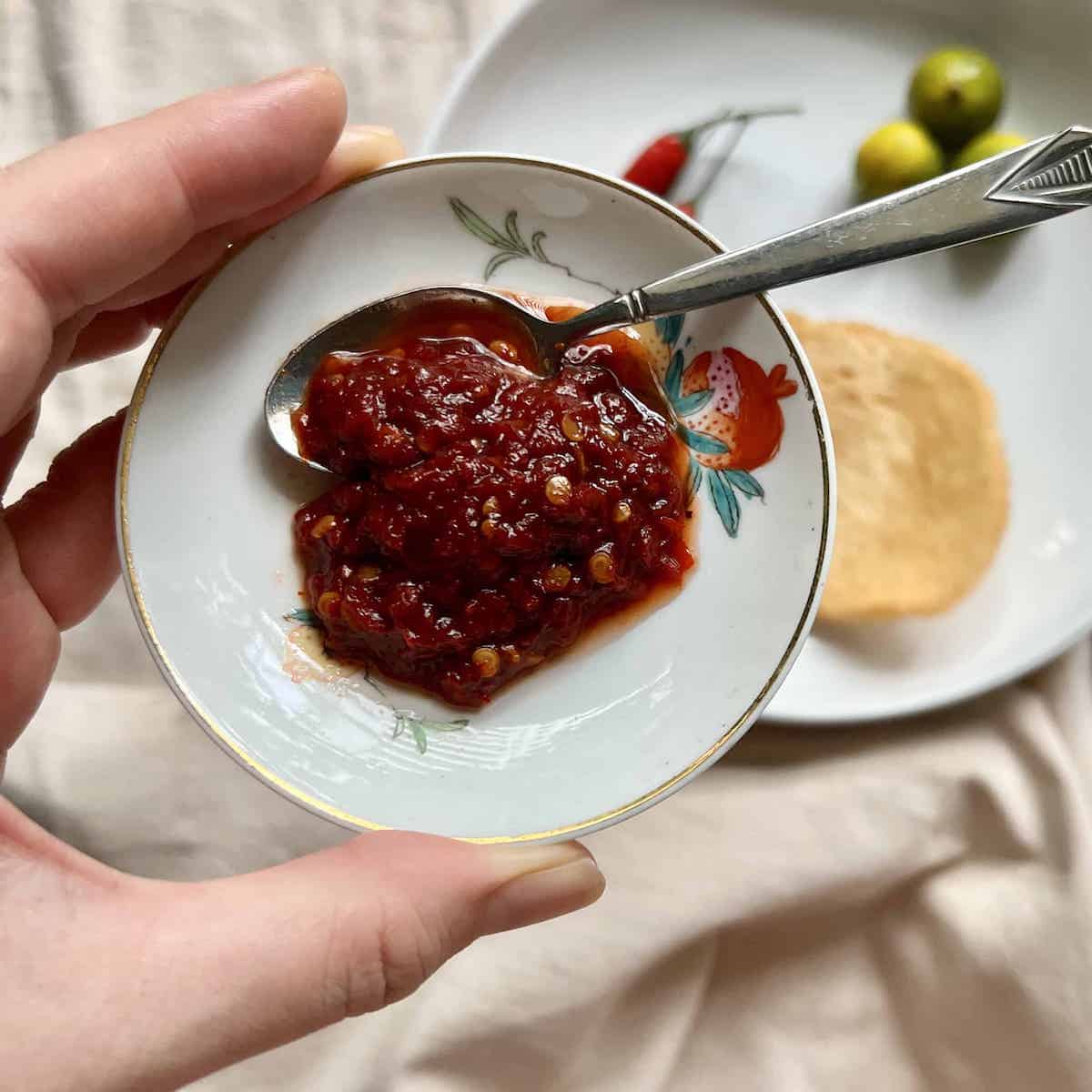 Jump to:
What is Sambal?
Sambal, also known as sambol, is an Asian chilli paste or spicy sauce that is commonly found in SouthEast Asian food. It is a popular condiment in Singaporean, Malaysian, Indonesian, Bruneian and Sri Lankan cuisines.
There are many different variations, depending on the region. In Indonesia alone, there are already over 200 types of sambal! Most of which consist of pounded red chillies, mixed with other things to change the flavour. (For example, sambal Assam has tamarind in it whilst sambal kicap has the Indonesian sweet sauce, kicap manis, in it.)
Since the flavors for the different sambals vary, each sambal would have different substitutes! In this post, we're focusing on substitutes specifically for sambal oelek. (If you want to make it, click through to the recipe.)
Types
Sambal can be divided into the cooked and raw varieties.
Raw sambal is usually eaten immediately, whilst properly cooked ones (that have been sautéed for the right amount of time) can be kept in the fridge for a long time (stored in an airtight container).
The most popular ones in Singapore are:
How to Make
The main ingredients of sambal oelek are fresh red chillies, salt and rice vinegar. (Pound 1 Cup of the chilies with 1 Tablespoon of salt before mixing with 2 Tablespoons of vinegar.) If you prefer a thicker sauce, you can add a thickener as well.
Traditionally, sambal oelek was made in a mortar and pestle- Oelek is sometimes said to be a Dutch spelling of the Indonesian word "ulek" which means to pound in a mortar. Sadly, nowadays many households use the blender or food processor (or buy their sambal from the supermarket.) The taste is very different!
Tip: The seeds of the red chili peppers aren't removed so use the big red chillies and not chilli padi (bird's eye chilli) or it'll be too hot!
How to Use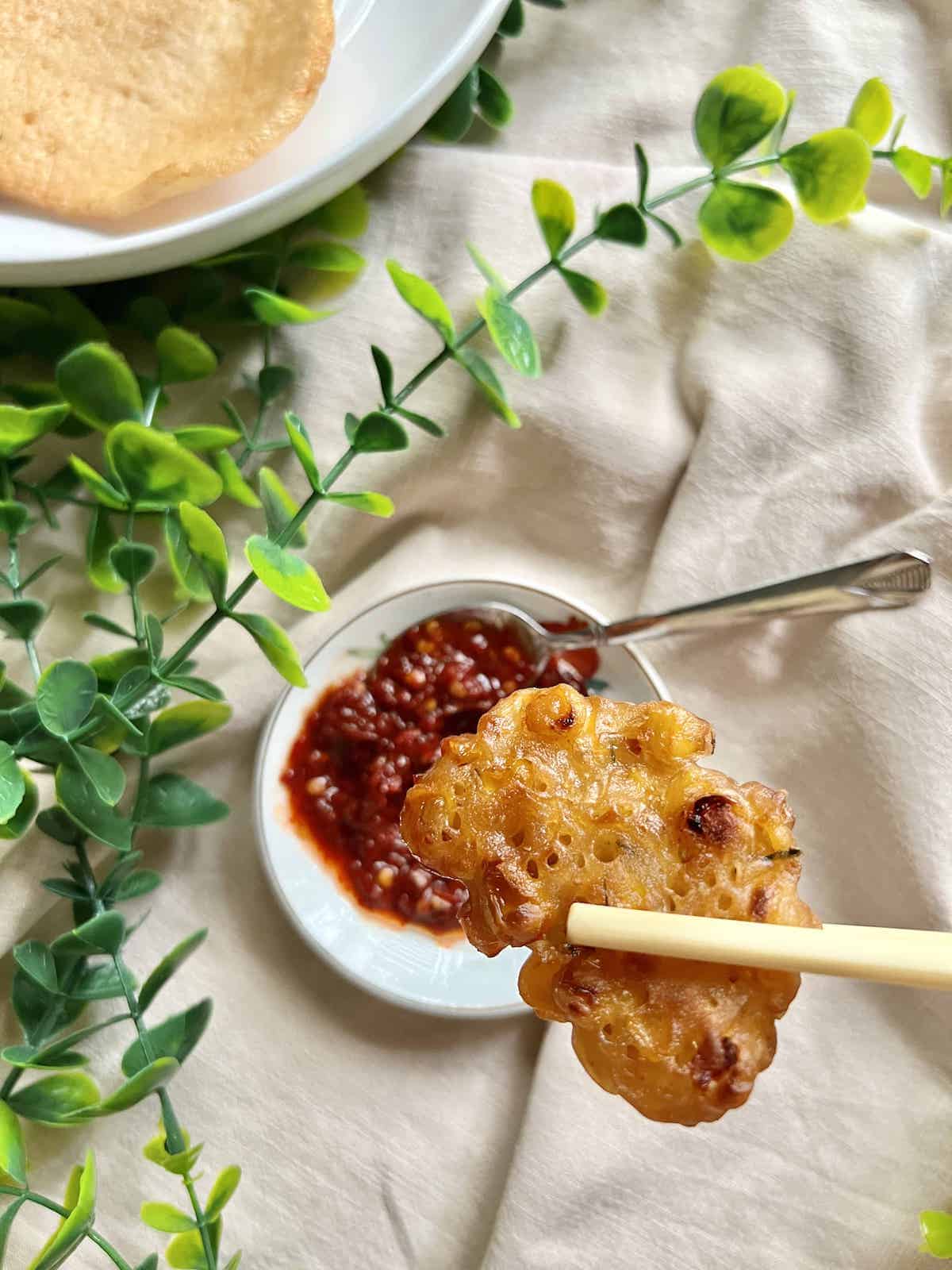 Sambal is part of a South East Asian's daily life and can be used in these ways:
Where to Buy
In Asia, you can get sambal in any grocery store or supermarket, although most households will have a family recipe.
In America and UK, Wholefoods stocks sambal oelek (as does Waitrose in the UK.) For other places outside of Asia, you will need to go to Asian stores.
Substitutes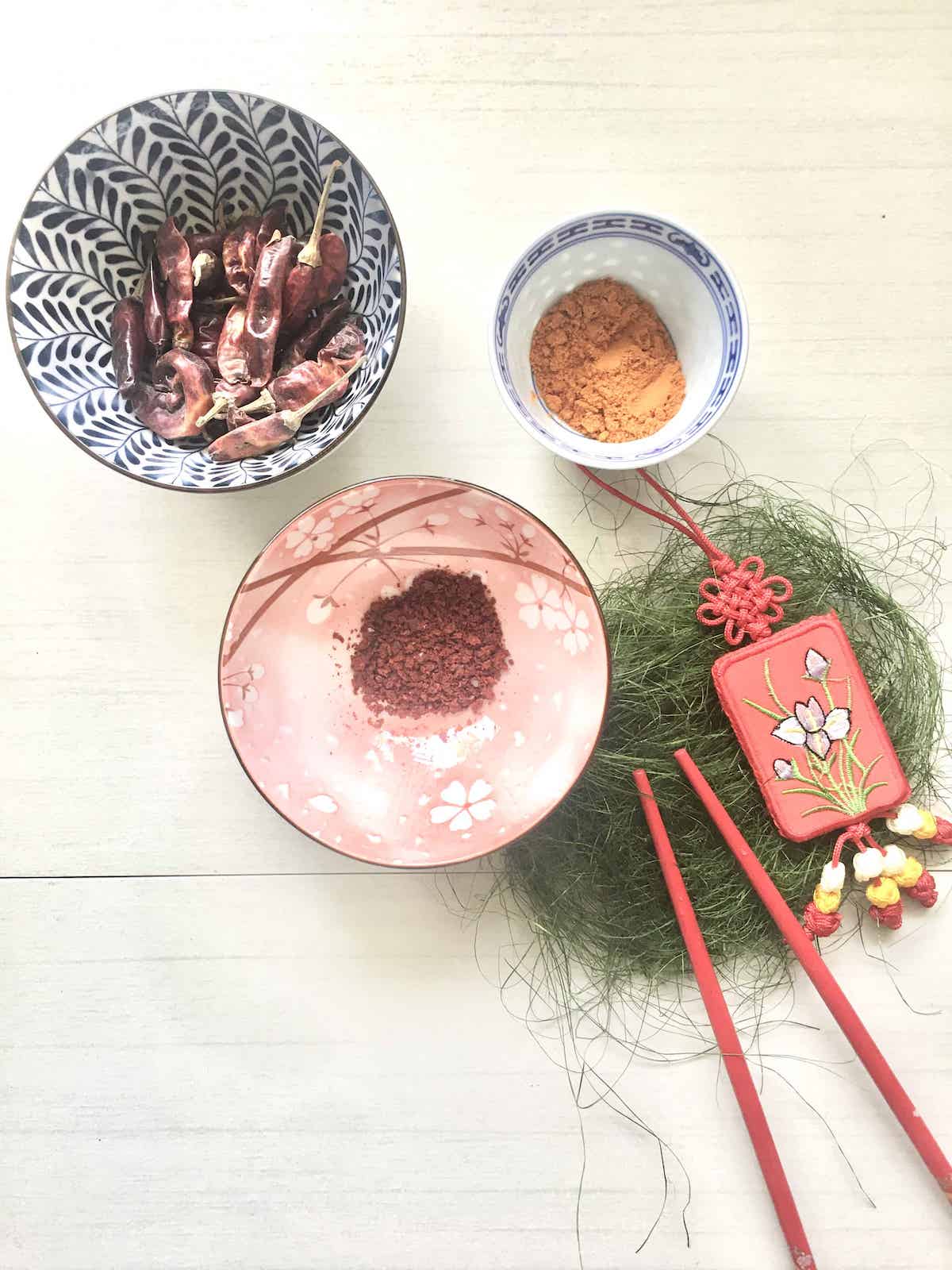 Obviously different types of sambal would suit different replacements as Sambal Assam, for example, tastes very different from Sambal Petai!
Unfortunately, it's not possible to compile a list of alternatives of the over 200 types of sambal, so I'm only focusing on Sambal Oelek here.
The best options for replacing sambal oelek should have a spicy taste but also the same tanginess and freshness that this raw sambal does. They are listed below from best to worst:
Fresh Red Chilies + Rice Vinegar + Salt
The best substitute is homemade sambal oelek, which you can make if you have chilies, vinegar and salt.
Red chillies are widely available (if not, here is a list of good chilli replacements) and vinegar and salt are pantry staples, so there's really no reason not to make your own sambal oelek! (If you don't have rice vinegar, you can use white wine vinegar, apple cider vinegar, lime juice or lemon juice instead.)
Raw Chili Paste
Mix the chili paste with rice vinegar (or calamansi lime juice) and salt to get a great alternative to Sambal Oelek.
Tabasco hot sauce
Tabasco sauce is a good alternative as it has a similar flavor: tangy and spice. However, it has a much stronger vinegary taste and the spice is pretty powerful so a small mount goes a long way.
Use in a 1:2 or 1:3 ratio (i.e. only add half of one-third of the original Sambal Oelek amount.)
Harissa chili paste
This chilli paste from North Africa is similar in spice and texture to sambal oelek, but has very different spices in it, such as cumin and paprika.
Harissa paste also doesn't have that fresh from the garden flavour so only use it if you are OK with the final result tasting very different from the original! (Likely still delicious though!)
Substitute in a 1:1 ratio.
Fresh Jalapeno Chilies
You can crush some Jalapenos and use them as a Sambal Oelek Substitute.
Red chili flakes/ Cayenne pepper flakes
This helps to replicate the spicy flavor of sambal oelek.
However, as the flakes are a dry spice and not a paste, mix with some tomato ketchup or tomato paste to get the same texture and tanginess.
Dried red chillies
You can make your own red chilli flakes by blitzing dried red chillies then mixing with tomato ketchup or paste to make a Sambal Oelek Substitute.
Chili powder
As above, mix the chili powder with the tomato sauce or paste.
Note: some people recommend Gochujang as a Sambal Oelek substitute.
The 2 taste nothing alike! Gochujang has a fermented, deep flavor whilst Sambal Oelek is fresh and tangy. However, if you're just looking to substitute with something spicy, Gochujang could do in a pinch.
FAQs
What's the difference between Sambal and Sambal Oelek?
Sambal is a generic word that refers to many different type of South East Asian condiments. (The word "Sambal" actually means condiments.) 1 of the types of Sambal is Sambal Oelek. Other types of Sambal, some of which can be used as a Sambal Oelek substitute, include Sambal Terasi or Sambal Belimbing.
How to store Sambal Oelek?
Sambal oelek should be kept in a dark, dry corner if unopened. After opening (or if homemade), store in the fridge.
Can you eat raw Sambal Oelek?
Yes. You can eat Sambal Oelek straight from the jar (so raw) or you can use it in stir-fries.
Recipes which Go With Sambal
If you've found this list of Best Sambal Oelek substitutes useful, I'd be grateful if you shared it on social media! Thank you! 🙂