The best red Chili pepper substitutes range depending on what effect you're trying to recreate: here are 14 and more alternatives to help add the same taste and complexity to food.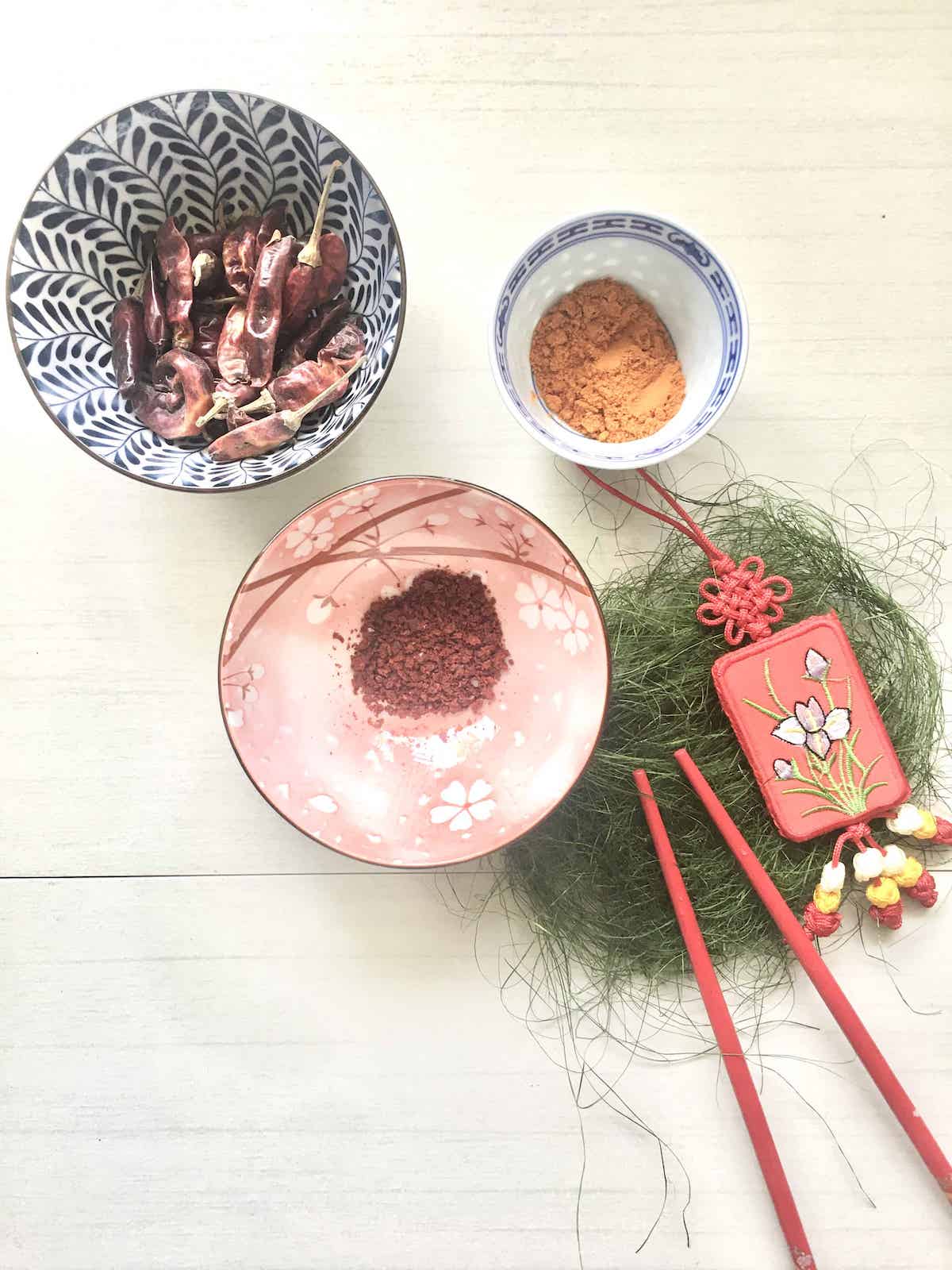 Jump to:
What are Chili Peppers?
They're varieties of berry-fruit from Capsicum plants which originated in Bolivia before spreading all around the world.
Although they're a fruit, red chilli peppers are usually treated like a vegetable when cooking. They're a key ingredient in many Asian cuisines- I grew up eating chili every day! In South East Asia, they're used to make sambal, a chilli paste which is a staple at the dinner table. (There are 1000s of sambals, from uncooked ones like sambal oelek to cooked ones like sambal belacan.)
They are also added to rich recipes to cut through the fat, such as with this salted egg yolk tofu recipe.
If you can't find them where you are, here is a list of the best chili pepper substitutes.
P.S. Chilies are pretty easy to grow, along with these other plants. (You don't even need to live in the tropics- I grew them when I lived in London.)
Where to Buy
The regular types of red chili pepper and chili flakes should be available at the local grocery stores.
For more exotic versions, such as Chinese red peppers, you would need to go online or check out the Asian market.
Expert Tips
Tip #1: Never touch your eyes after handling a chili pepper or it will sting like mad! (Many pepper sprays actually use chillies in them so you can imagine how hot they get.)
Tip #2: The internal membrane is the hottest part, so remember to remove it (and the seeds) before using.
Tip #3: If you've eaten a chili that is too spicy for you, drink some milk (or a dairy product like yogurt) and it'll make you feel better, as capsaicin is soluble in fat and alcohol. (The heat is determined by the amount of capsaicin in the chilli: the more it has, the hottest peppers have rank the highest on the Scoville scale.)
What makes the perfect replacement?
As with my post on substitutes for green onions, I feel the best way to know what makes an ideal substitute for something is to 1st understand why that ingredient is being used, which is usually to:
Add flavour & complexity (sweetness or smokiness)
Add heat
Add freshness to lift a dish (e.g. in a heavy coconut cream curry)
Add red color to a dish (this is common in Perankan food- both fresh red chilies and dried ones are added, for colour and flavour)
Fun fact: chili was originally added to hot chocolate in South America!
Characteristics
In addition, to learn what makes the best substitute for a specific chilli pepper, you need to know 3 things about it:
how spicy it is - using a replacement for Bird's eye chilli (a thin and pretty hot pepper) in place of jalapeño (and in the same quantities) will probably blow your socks off!
how sweet it is
how smoky it is
Obviously, most people would use the following types of chillies as replacements for each other as a 1st choice:
1. fresh peppers
2. dried peppers such as Tsien Tsin chillies commonly used in Northern China (remove the seeds and internal membrane if you can't take the heat)
3. chili powder
4. chili pastes
5. red chili flakes
6. Gochugaru (Korean chilli flakes or powder, which are made from Korean chilliest and different from the Italian chilli flakes)
However, sometimes we don't have access to any of these ingredients, so read on for what to do in that scenario.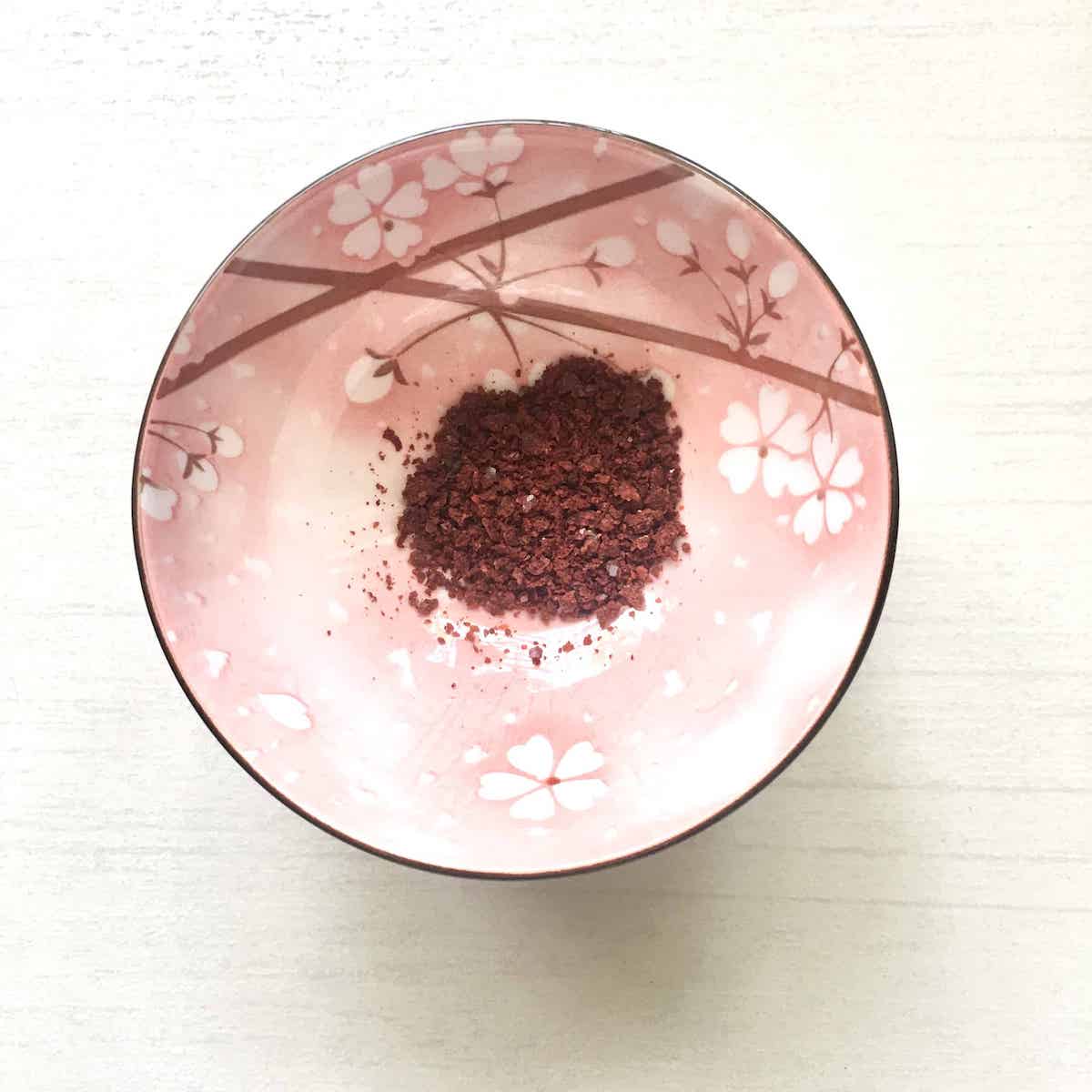 Using other chilies
I will start with the alternative chillies for the most commonly used red chili peppers:
Bird's eye chili
Also known as Thai peppers or chilli padi, this is used in many South East Asian recipes, such as these Vietnamese baked fish sauce wings and Pinoy toyomansi dipping sauce.
If you're not used to this type of chili, start with a small amount as the level of heat is high.
Fun fact: chili padi is yellow when young and turns or red or green as it matures!
Alternative: Cayenne pepper or Serrano peppers
Jalapenos
Although widely perceived to be a mild pepper, jalapeño peppers actually range in spiciness from medium hot to hot. These green peppers are often used with nachos or on pizza.
Good Substitute: half the amount of Serrano chillies
Bell peppers
Also known as capsicum and sweet peppers, these have no heat to them as they're the only member of the chilli pepper family that doesn't produce capsaicin.
They come in multiple colours, from the typical green, orange and red to lavender and white! Made up of 94% water, they contain Vitamin C and are often added to Chinese stir-fries.
Alternative: Poblano Pepper, Jalapeno, Anaheim pepper, Pimento (these will all add to the heat level though)
Cayenne
These hot peppers usually come dried. Red pepper flakes (usually made from cayenne peppers) or ground cayenne pepper powder would be an excellent substitute.
Substitute: Chile de Arbol or Guajillo
Habanero pepper
A Mexican chilli that is spicy, smoky and sweet, and obviously common in Mexican cuisine.
Substitute: 2x the amount of Jalapeños
Click here to learn more about more unusual chillies not on this list and here for substitutes for the less common chillies.
Non-chili alternatives
To recreate the smoky flavor of chillies, you can try:
Smoked paprika powder

Note that there is a sweet paprika and a hot paprika powder, so choose according to the spice level of the chilli you're replacing. (You might even want to mix both types of paprika to DIY a better alternative.)

Smoked garlic
Smoked salt
Bell peppers mixed with a bit of liquid smoke
When you want to cut through the fat and lift a dish, like how we add pickled green chili peppers to wanton mee in Singapore & Malaysia, you can use:
Lemon juice
Lime juice (added to sambal mayo, for instance, to prevent the mayo from weighing down your taste buds)
Vinegar (for example, a pinch helps to make a heavy dish such as Chinese braised pork ribs much more delectable)
Herbs such as lemongrass, curry leaves, mint and kaffir lime leaves
Tons of black pepper (think Cacio e Pepe)
Lastly, if you're trying to add heat for spicy food, you could look at:
Tabasco sauce
Sriracha
Sambal
Maggi chilli sauce
Hot Sauce
& the other chili sauces on the market!
Spicy Asian Recipes