The 8 Best Calamansi Fruit Substitutes for making juices, desserts and in savoury recipes!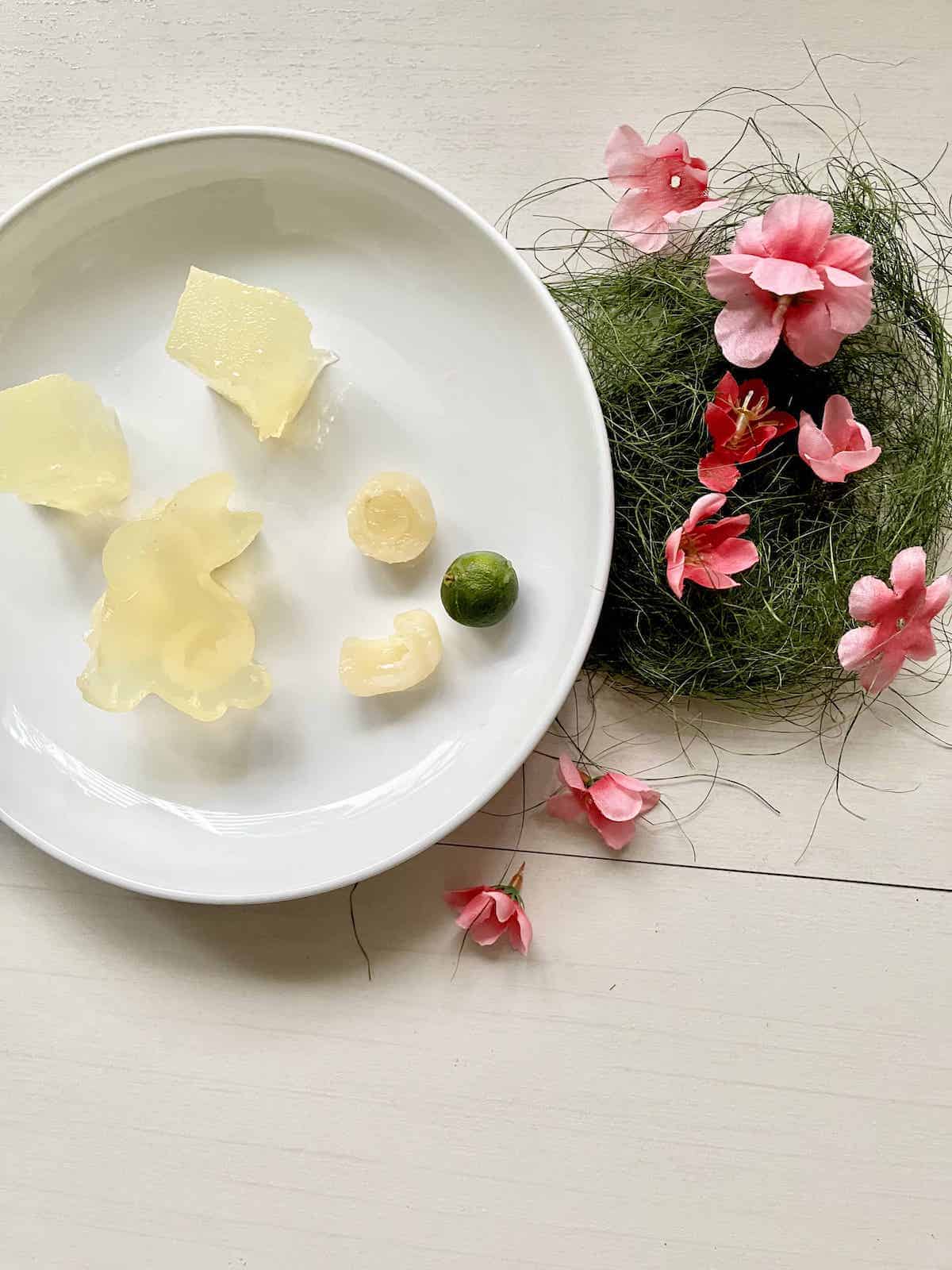 Jump to:
🍊 What is Calamansi?
Calamansi is a citrus hybrid, also called kalamansi, calamondin, Philippine lime or Philippine lemon. The calamansi tree grows readily in the tropics and bears small green fruits. (The seeds can be kept to grow new plants, albeit rather slowly! Remember not to overwater and to put it in the sunniest spot possible.)
A common ingredient in Southeast Asian cuisines such as Indonesian, Filipino, Singaporean and Malaysian food, this small fruit is actually a mix of a kumquat plant and another citrus, most likely mandarin oranges.
What does it taste like?
Obviously, calamansi is tangy!
However, besides being tart, the flavor is more varied as it is also sweet and floral, which is why key lime is its best replacement. It tastes like a lemon meets lime meets grapefruit and basically brightens up the dish that you add it to! (It's a great way to lift up the flavor of rich dishes.)
Where to Buy
It can be difficult to find outside of Asia- your best bet would be Asian grocery stores or to grow your own! (There are dwarf Calamondin trees that you can grow in pots.)
Storage
This golden lime can be kept at room temperature for a few days. To keep it for a longer period of time, store it in the vegetable compartment of the fridge.
Tip: it tastes great when used to make lime curd!
🍹 How to Use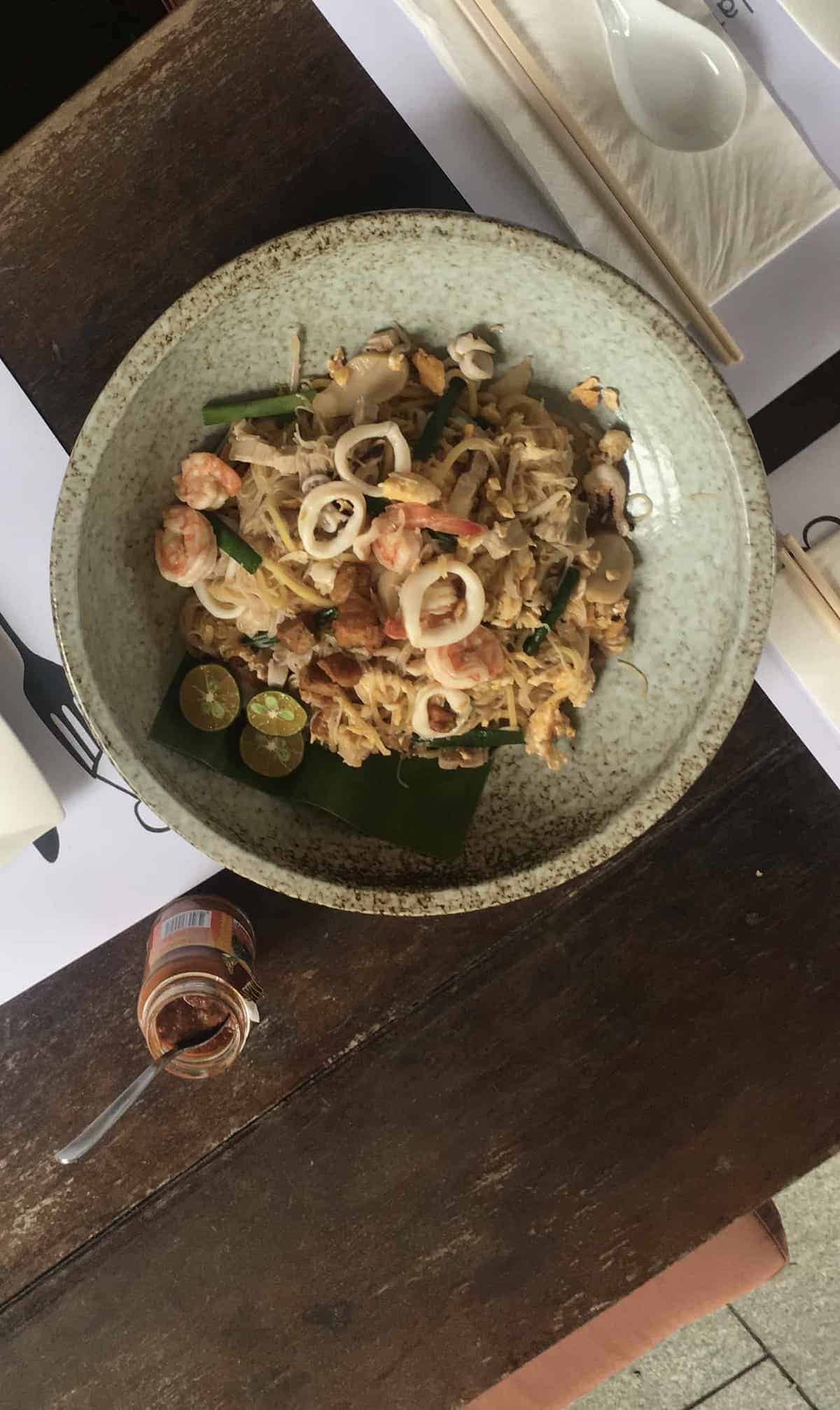 It is often squeezed onto Singaporean dishes, such as Hokkien Mee Noodles, Sambal Stingray, mee siam or the famous Chicken Rice Chilli, to add a hint of acidity as well as to desserts such as sea coconut jelly. (Many Singaporeans have this citrus tree in their backyards.)
Calamansi also tastes great in homemade condiments such as sambal mayonnaise or squeezed into Calamansi Juice!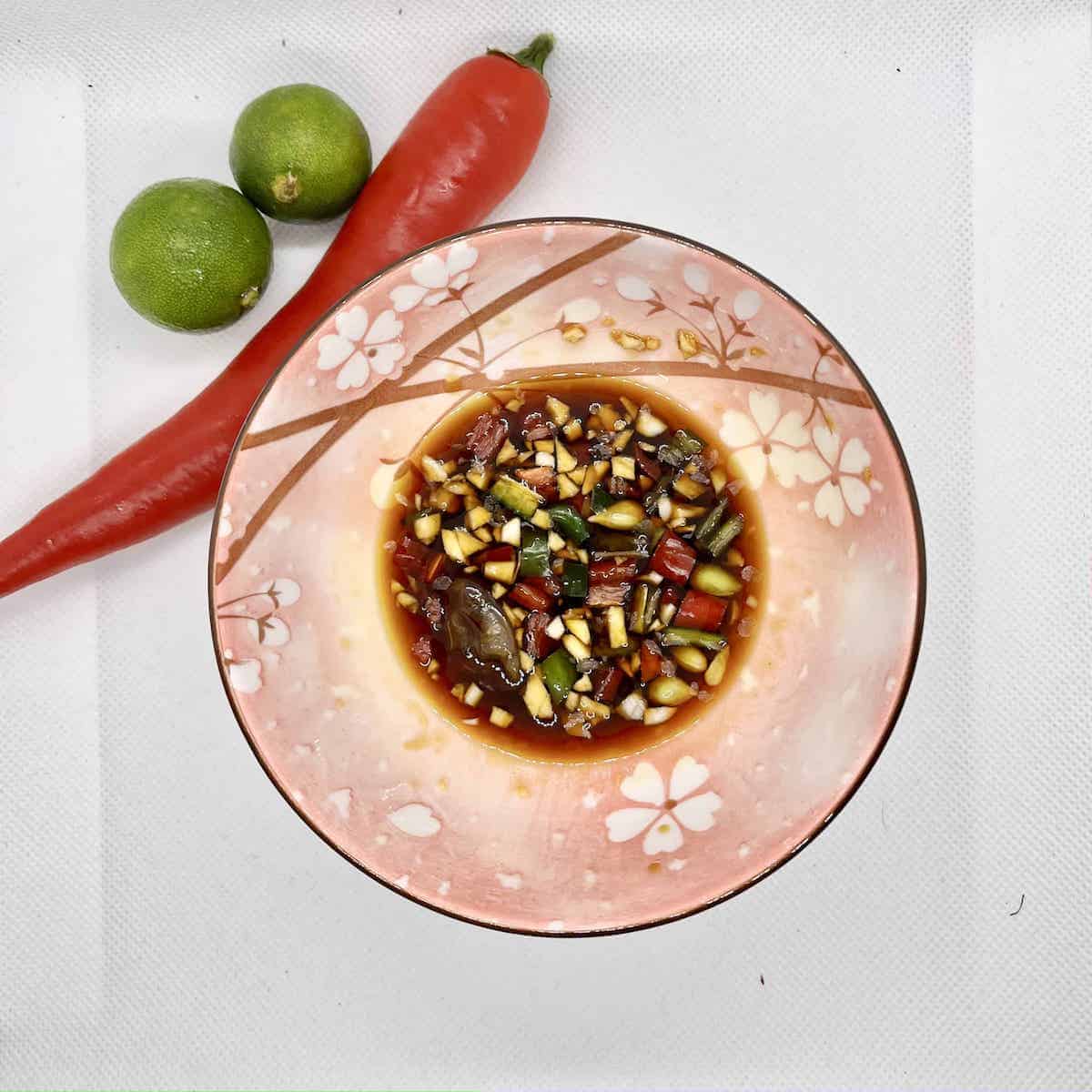 In Filipino Cuisine, the fresh juice is used to make Toyomansi, a calamansi soy sauce, that goes well with with Sio mai. Filipinos also use this zesty fruit to marinade pork and fish, in Pancit, a noodle dish and in Lugaw, a type of rice porridge.
If you're looking for something summery and full of Vitamin C, use calamansi to make lemonade or in your cocktails and mocktails!. It doesn't just have a sour taste. The flavor is more complex, with an almost floral bouquet : fruitier than the usual Meyer lemon.
This citrus fruit is also delicious in pies, tarts and other calamansi desserts!
🍋 Substitutes
Key Lime
As mentioned above, the floral bouquet of this citrus fruit makes it the closest substitute for calamansi. If using bottled key lime juice, remember to make sure it's pure and not laden with sugar or other ingredients.
Lime Juice
If you can't get such a specific type of lime juice- in Asia, for example, key lime is not widely available- the juice of any lime will do in a pinch. It won't hurt to add some lime zest as well!
P.S. Similarly, you can also use calamansi lime to replace other types of citrus fruits.
Lemon Juice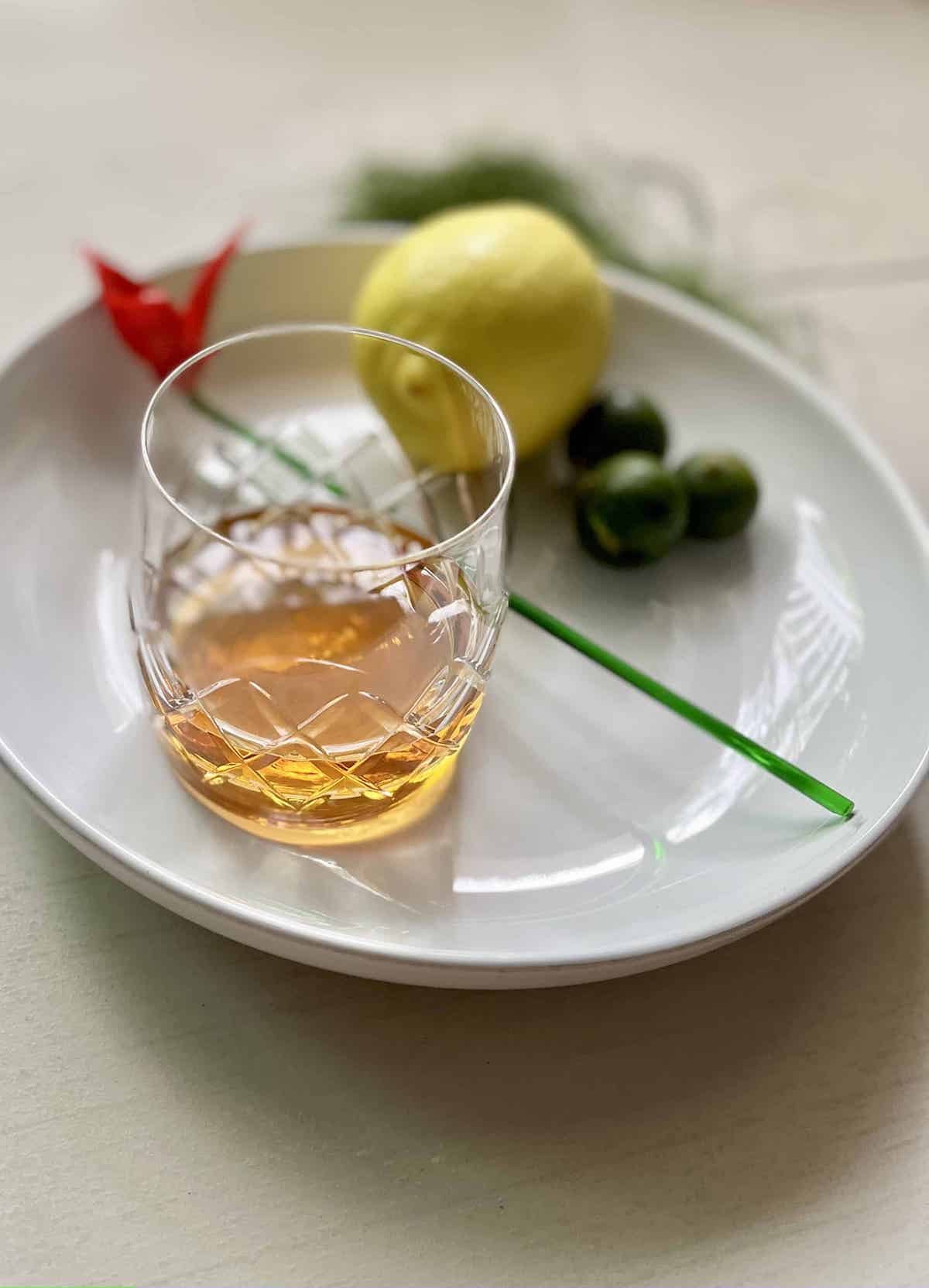 And whilst pure lemon juice can be used instead of calamansi juice, a mix of lemon and lime juices actually makes for a better substitute!
Kumquat
As mentioned earlier, calamansi is actually a kumquat hybrid, so it makes sense that kumquats would be a good substitute for calamansi. Unfortunately, they're pretty small so quite hard to juice- you could wash them well and blend them, skin and all, to make a puree though!
Yuzu
Yuzu is a less common citrus that's very popular in Japan, Korea and China- it's actually a great replacement for calamansi but I've only included it so far down on this list of substitutes as it's quite hard to get outside of a Japanese supermarket.
Note: I like using my yuzu to make refreshing konnyaku jelly!
Tangerine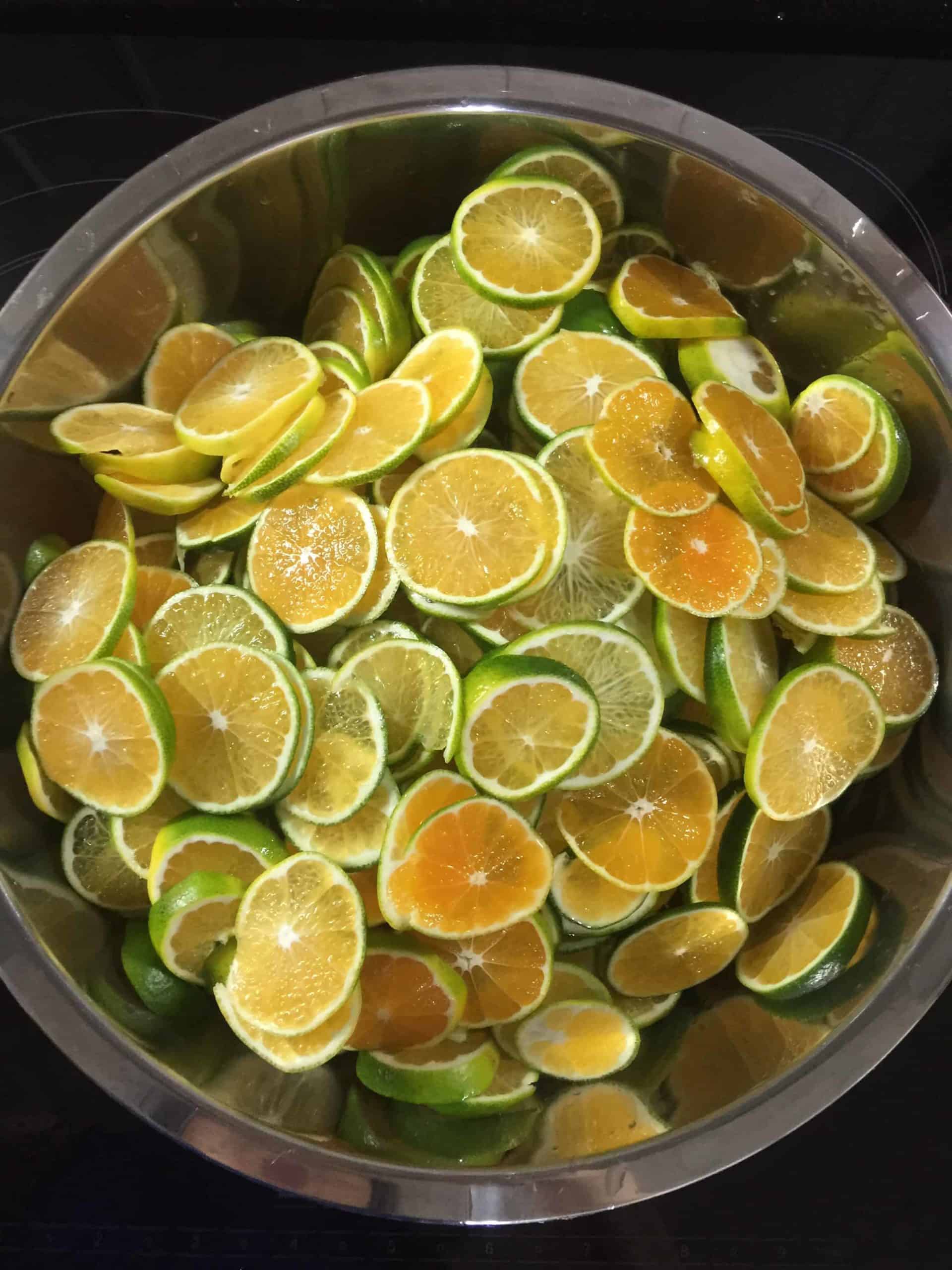 Whilst tangerine can be used instead of calamansi, they're much sweeter so you may want to add some lemon juice- or even a touch of dry white wine- to increase the acidity.
Note: extra tangerines can be preserved as Korean tangerine syrup. In Southeast Asia, the Chinese people do something similar with calamansi or kumquats, preserving it in honey or rock sugar to make a sore throat mixture. My family used to do this, and I'll share the recipe soon.
Orange Juice
Other types of oranges would work too!
Vinegar
Now vinegar- think apple cider vinegar, rice vinegar, white wine vinegar etc- would be a bad idea if you're trying to replace calamansi in a juice or some kind of beverage, but it could work in savoury dishes, such as marinades.
P.S. I've seen people include fish sauce as a substitute but personally I don't really see the link! Calamansi and fish sauce are a terrific combination but I'm not so sure they can replace each other!
Let me know if I've missed out on anything in this list of best calamansi substitutes!