A collection of delicious and easy calamansi dessert recipes, including tarts, preserves and jellies.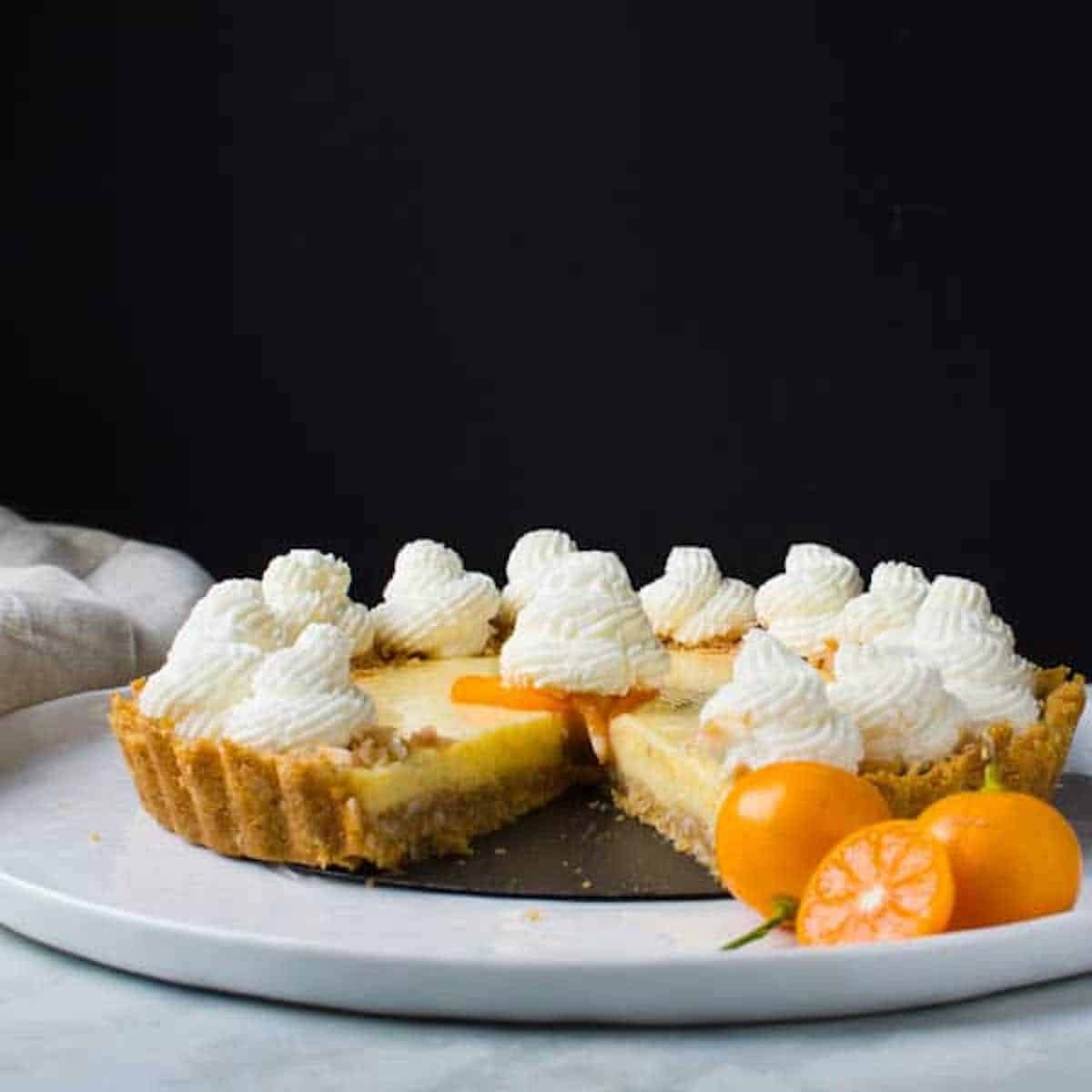 Jump to:
What is Calamansi?
Calamansi, also known as kalamansi, calamondin, Philippine lime or Philippine lemon, is a type of citrus fruit that grows readily in the tropics. It is a common ingredient in Indonesian, Filipino, Singaporean and Malaysian food and is actually of a kumquat plant and another citrus, probably the mandarin orange.
In Singapore, many families keep fruit trees such as calamansi and papayas in their garden- I remember heading out to pluck some before meal time as a child. Just adding a squirt of calamansi juice to recipes such as sambal brinjal or Singaporean Hokkien mee makes the dish really sing.
If you can't get this tart fruit- its floral bouquet makes it stand out from the other citrus fruits- click here for the best calamansi substitutes.
Other Calamansi Recipes
Calamansi can also be used to make sauces such as Toyomansi, a calamansi soy sauce, that Filipinos like to eat with Sio mai, or sambal mayo. You can also use this tart fruit as a marinade for fish and pork, or squeeze it to make calamansi lemonade and cocktails.
Recipes for Asian Garden Produce
FAQ
Can you substitute calamansi for lemon or lime?
Yes, calamansi can be used in place of lemon or lime. However, lemon or lime don't make very good replacements for calamansi as calamansi has a particular fruity flavour that the other 2 citrus fruits don't. They'd do in a pinch though!
Preserves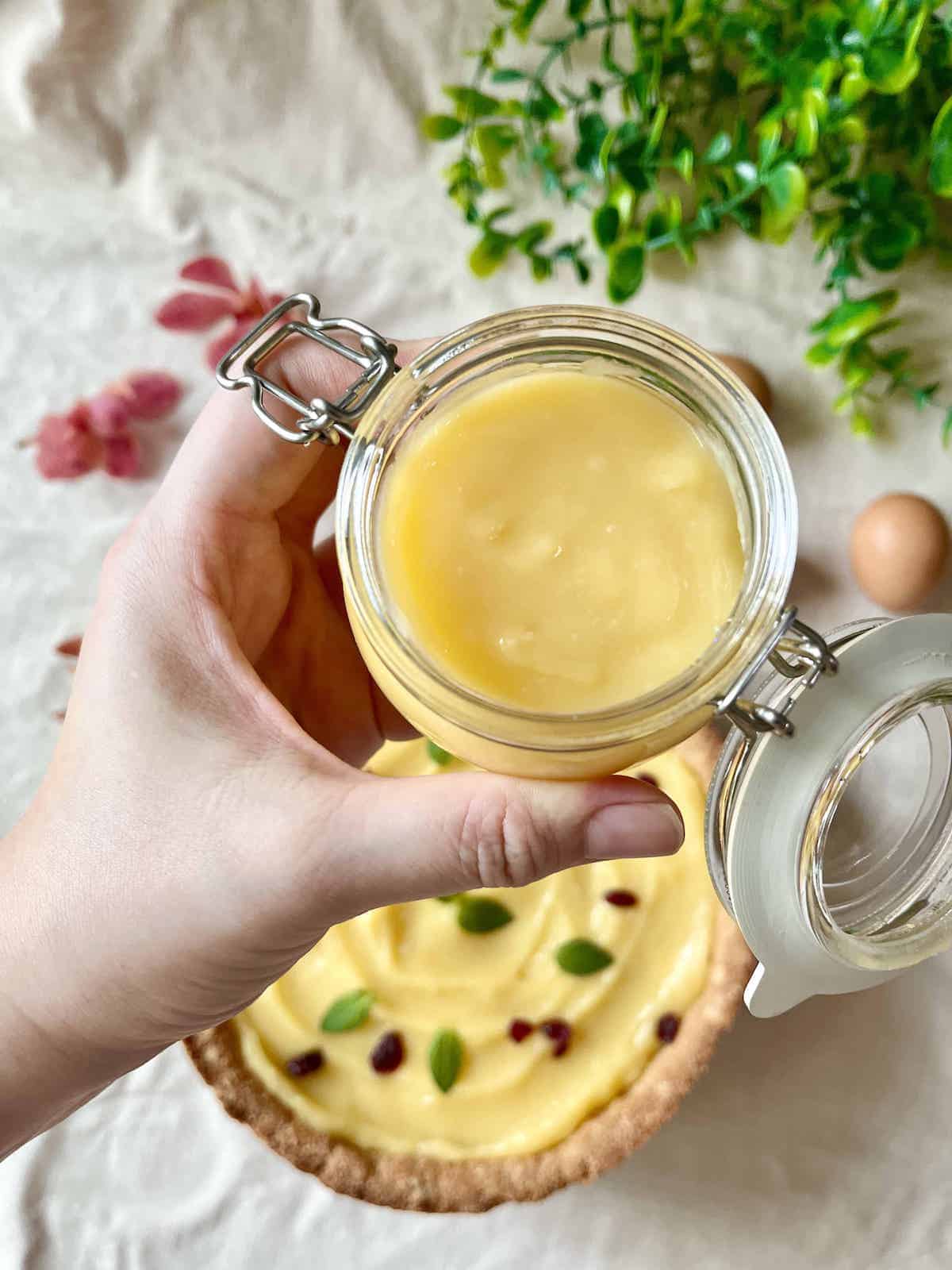 Homemade Lime Curd Recipe
This easy Homemade Lime Curd Recipe is thick, tangy, sweet and overflowing with fresh lime flavor. You only need 4 ingredients and under 30 minutes. It's so creamy, zesty and rich, you'll be happy to eat it on its own!
Check out this delicious homemade lime curd recipe!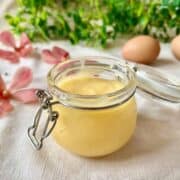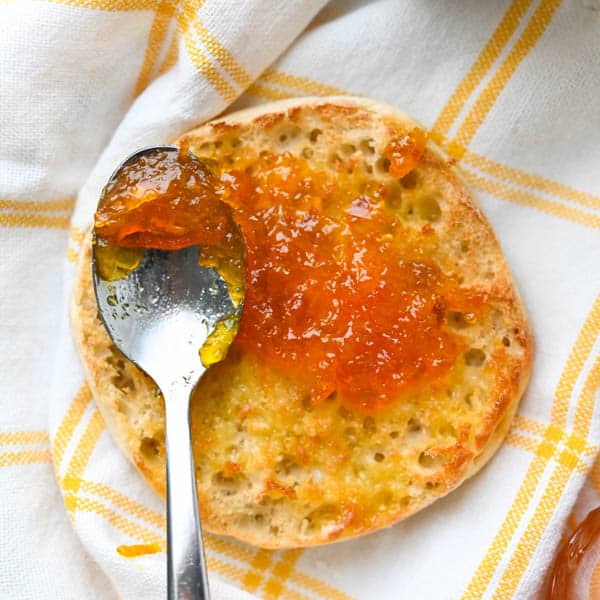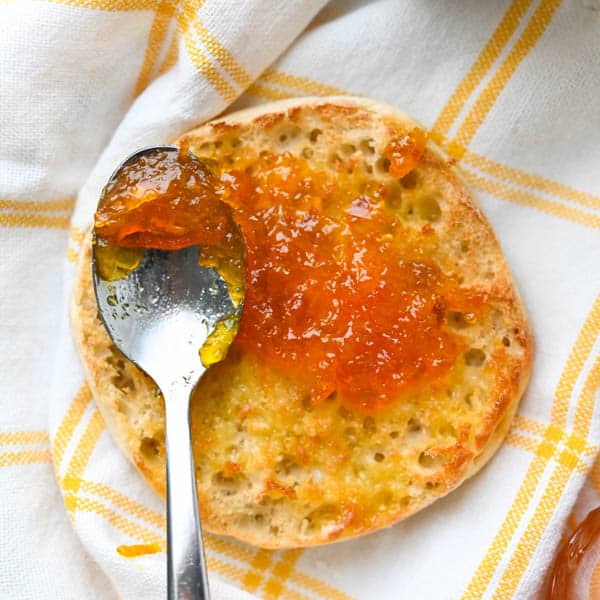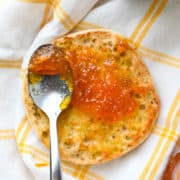 Pies & Tarts
Calamansi pie
The Calamansi version of Key Lime Pie by Garlic and Zest, this delicious tart is garnished with sweetened whipped cream to create the ultimate dessert. A 5-star recipe, it's a great way to use up a bountiful calamansi harvest!
Click here for the citrus tart recipe.
Crema de fruta
This is a Filipino delight by Pandemonium Noshery. With a delicious and tart citrus flavor that is easy to assemble, it requires no baking!
Click here for the Filipino dessert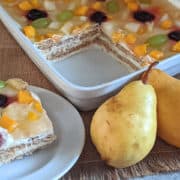 Jellies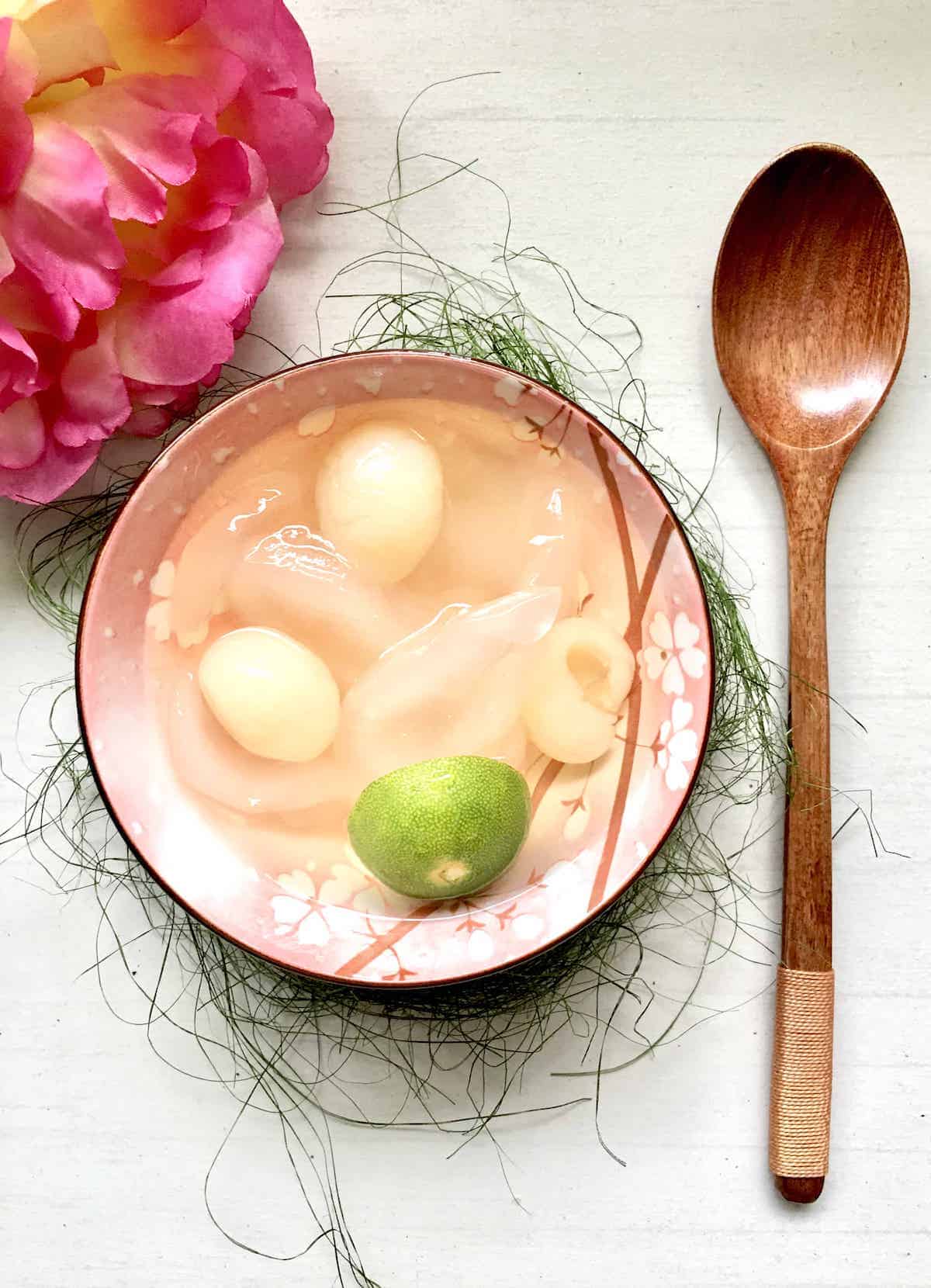 Canned sea coconut jelly with Canned longan
A delicious and very refreshing snack or dessert on a hot day, canned sea coconut jelly with longans only takes 5 minutes to make and is full of fibre, keeping you full for longer. The longans helps to provide a nice contrast in texture and the Calamansi lime, whilst optional, makes it even more appetising.
Check out this recipe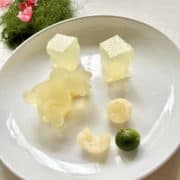 Sea Coconut dessert with longan sweet soup recipe
A Cooling Sea Coconut dessert with longan sweet soup, the perfect tong sui for hot days.
Check out this recipe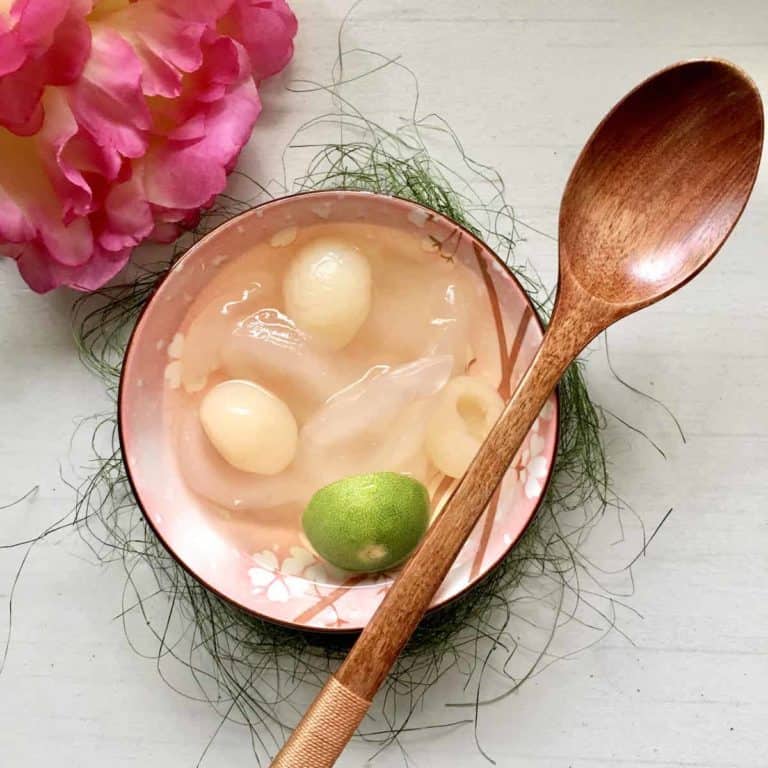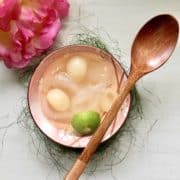 Which is your favourite of these easy calamansi dessert recipes? Let me know if I've missed something out!