A beginner's guide to tamarind, also known in South East Asia as assam jawa, including what it is and how to cook it.
What is tamarind?
Growing up in Singapore, tamarind was used in many dishes so I was rather surprised to learn that this fruit actually a legume that originates from Africa! Unfortunately, none of my fellow bloggers contributed an African tamarind recipe, but if you know ways to cook tamarind African-style, I'd love to hear! Besides South East Asian and Indian food, tamarind is also found in Mexican cuisine. Alternative names for tamarind include tamarindo, Indian date and assam jawa.
I always say Greedygirlgourmet is about bold flavours and tamarind is a classic example of the type of flavour I love: it's very strong and a little goes a long way! Tamarind is sweet, tangy yet tart, with riper fruits being less sour, and often needs a bit of sugar to round up the taste beautifully. It's also an amazingly useful plant: the fruits - and seeds!- are edible, the leaves used in herbal remedies (for sore throats) and the wood to make furniture. The sour note comes from the tartaric acid in the tamarind- the more unripe a tamarind is, the more sour it will be!
Fun fact: tamarind is actually used to make Worcester sauce!
How to use tamarind?
Tamarind fruit can be found in its:
unripe green form, although it's quite hard to find green tamarind- there's no need to de-seed, just chop it up and add to chutney or pickles
ripe (brown) form- it has a hard shell which you break open, remove the seeds and use the pulp. (More below on how to use the pulp to make homemade tamarind paste)
paste form- this is the easiest way to use tamarind and also its most common form in Singapore. The pulp has already been removed from the fruits, de-seeded and pressed into blocks. Usually, Singaporeans add water to this paste, then squeeze it through a cheesecloth to get assam water (tamarind juice) for our recipes.
powder form (dehydrated tamarind)
Note: ripe brown tamarind and tamarind paste have long shelf lives when refrigerated
How to make tamarind paste?
My 1st time encountering ripe brown tamarind fruits was actually in London! In Singapore, we always get it from the supermarket where it's already been processed into a paste. I do enjoy making food from scratch though, so it as fun to make homemade tamarind paste from the fruit. After opening the fruit, remove as much of the seeds membranes inside as possible, then soak the remaining pulp in hot water. Once the pulp is soft (about 15 minutes), sieve the pulp to filter any of the leftover skin, seeds and what-not that you may have missed- you will need to push down hard on the sieve. Toss the part left it in sieve, and re-add the water in which the tamarind soaked back to the strained- out mass. You can add more or less water depending on whether your recipe calls for tamarind paste or water.
How to store tamarind?
Homemade tamarind water or paste should be refrigerated or frozen, if you don't need to use it so soon. The more watery your paste it, the shorter the time it can last in the fridge. Thanks to the high acid content, homemade tamarind paste can last for up to a few months in the fridge.

Shop bought tamarind paste can be stored in the pantry till opened (in its unopened state, it has a long shelf life), after which it should be popped into the chiller to help it last longer.
Health benefits of tamarind
Tamarind has a lot of Vitamin C. However, do note that most recipes which use unripe tamarind will also call for ample sugar to round up the taste, which isn't the best for one's health or weight!
What can I substitute tamarind with?
As they're both sour, Western recipes sometimes point to lemons as a tamarind substitute. Others say to use Worcester sauce, since it includes tamarind. However, as they're not perfect substitutes, I'd say it depends on what you're making- I'm not sure anyone who's eaten authentic Pad Thai would find it acceptable cooked with lemon instead of tamarind!
Tamarind noodle and rice recipes
Tamarind is wonderfully versatile- besides the spicy Thai fried rice shown below, it's also used in Indian cuisine to make tamarind rice which, despite using 2 of the same main ingredients, tastes very different! (I didn't include a link to a tamarind rice recipe as it calls for a number of specialist Indian ingredients such as hing and gram which not everyone may have in their kitchen. Do google it if you're curious though!)
And don't forget to make some homemade pork scratchings to sprinkle on top of the mee siam for crunch- it's non traditional but a delicious addition!
Tamarind chutneys
Vegan ways to cook tamarind
Tamarind seafood recipes
A favourite Singaporean dish is assam fish, in which fish is cooked with tamarind and sugar. This isn't as common but I like to add coconut to make an assam fish coconut curry from time-to-time. You can also make the dish with pork, as I have done below.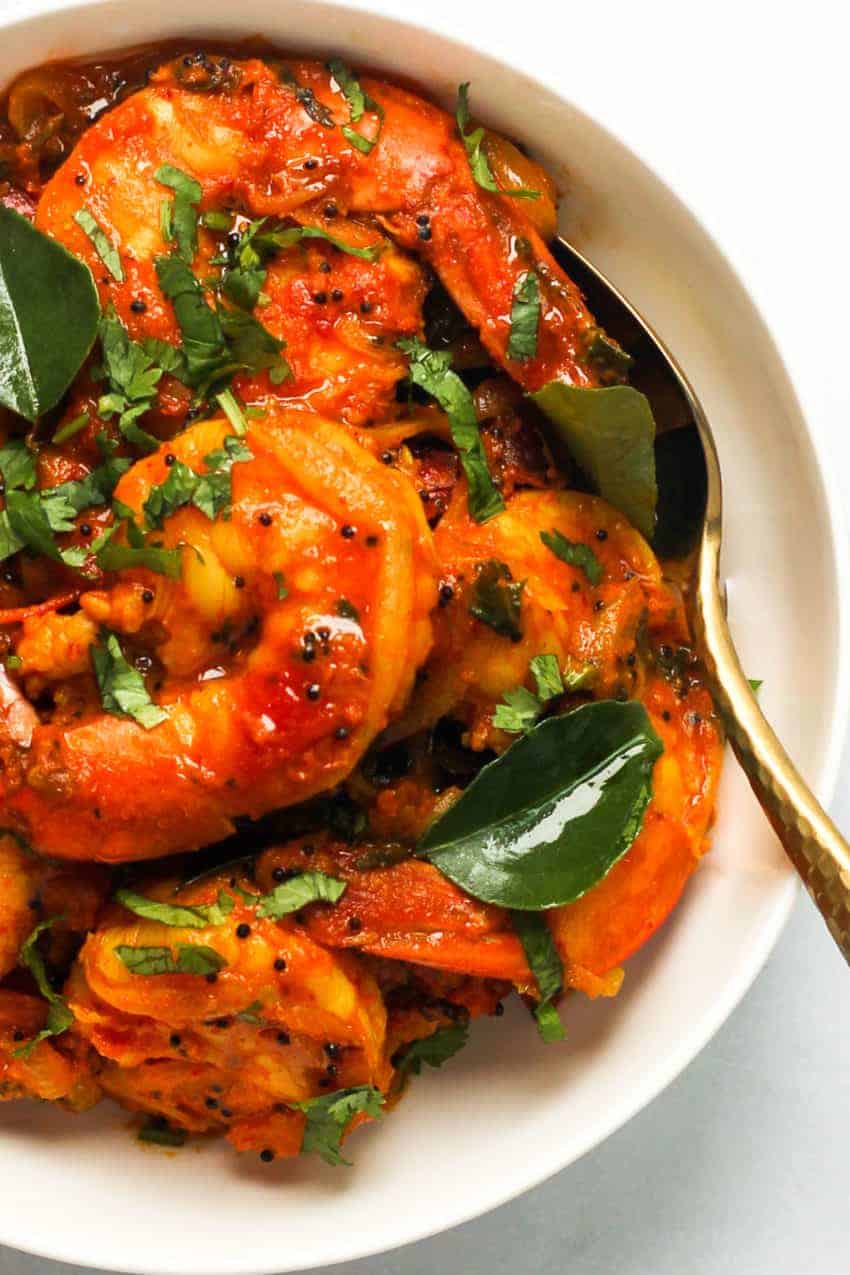 Tamarind meat recipes
Did you know that tamarind is a great meat tenderiser (thanks to its acidity)? It works particularly well with thick slabs of beef and pork. Don't marinate for too long though or the acid in the tamarind will affect the meat's texture.
Tamarind drinks
The simplest way to use tamarind in drinks is to boil the pulp, strain then add sugar- voila, tamarind tea!
For other ways to cook tamarind, do check out Ottolenghi. When I lived in London, I loved eating at his cafes! He has a number of cookbooks out but also kindly provides free recipes courtesy of his website and his Guardian column! (Oh, he's also on Masterclass- in fact, his preserved lemon salad was the very first and, to date, only recipe I've made from Masterclass!)