A collection of easy vegan tamarind recipes from round the world that span from curries, to noodles and drinks.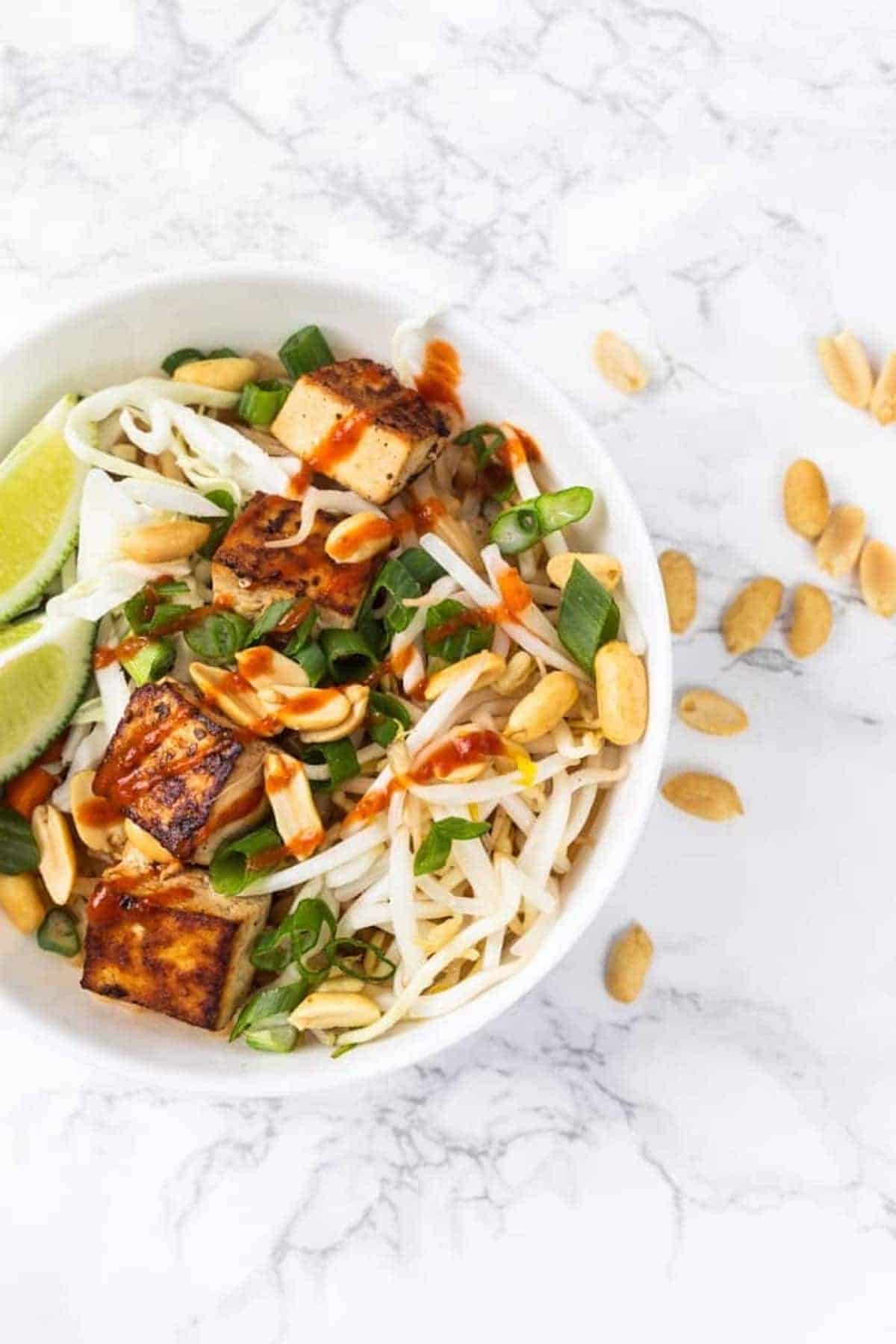 Jump to:
Tamarind, also known as tamarindo in Latin America, is a pod commonly used in many Singaporean and South East Asian dishes such as mee siam and Assam fish.
It has a tart and tangy taste & is also widely used in Indian food, which has many naturally vegan dishes. (Tamarind is a great ingredient for vegan and vegetarian food, as tamarind brings that savoury element that plant-based dishes sometimes lack!)
This collection of plant-based vegan tamarind recipes includes international recipes from Sri Lanka, Thailand and Mexico.
P.S. If you're actually flexitarian, here are 35 non-vegan tamarind recipes.
Types
Tamarind can be found in its:
unripe green form (rare)- there's no need to de-seed, just chop and add to tamarind chutney or pickles
ripe brown form, with a hard shell which you break open. You will need to remove the seeds before you can use the pulp, which can be made into tamarind syrup or paste.
processed into tamarind pulp (usually sold as a block)
paste form- this is the easiest way to use tamarind and also the most common in Singapore. The seeds have been removed and the pulp pressed into blocks. Usually, Singaporeans add water to the paste, then squeeze it through a sieve or cheesecloth to get assam water (tamarind juice).
powder form (dehydrated tamarind)
Note: ripe brown tamarind and tamarind paste have long shelf lives in the fridge
Where to Buy
In Asian countries, tamarind is commonly available in supermarkets but outside of Asia, you may need to check out the local Asian grocery stores or order it online.
When living in London, UK, I used to get fresh tamarind and tamarind paste from the Chinese supermarkets at Chinatown. A little goes a long way as the flavour is so strong!
Note: In South East Asia, some people grow tamarind trees in their backyard. For other easy to grow Asian herb and vegetable recipes, click here.
Substitutes
There isn't a perfect substitute but some people use lemon juice or Worcestershire sauce (which contains tamarind) as alternatives.
Sauce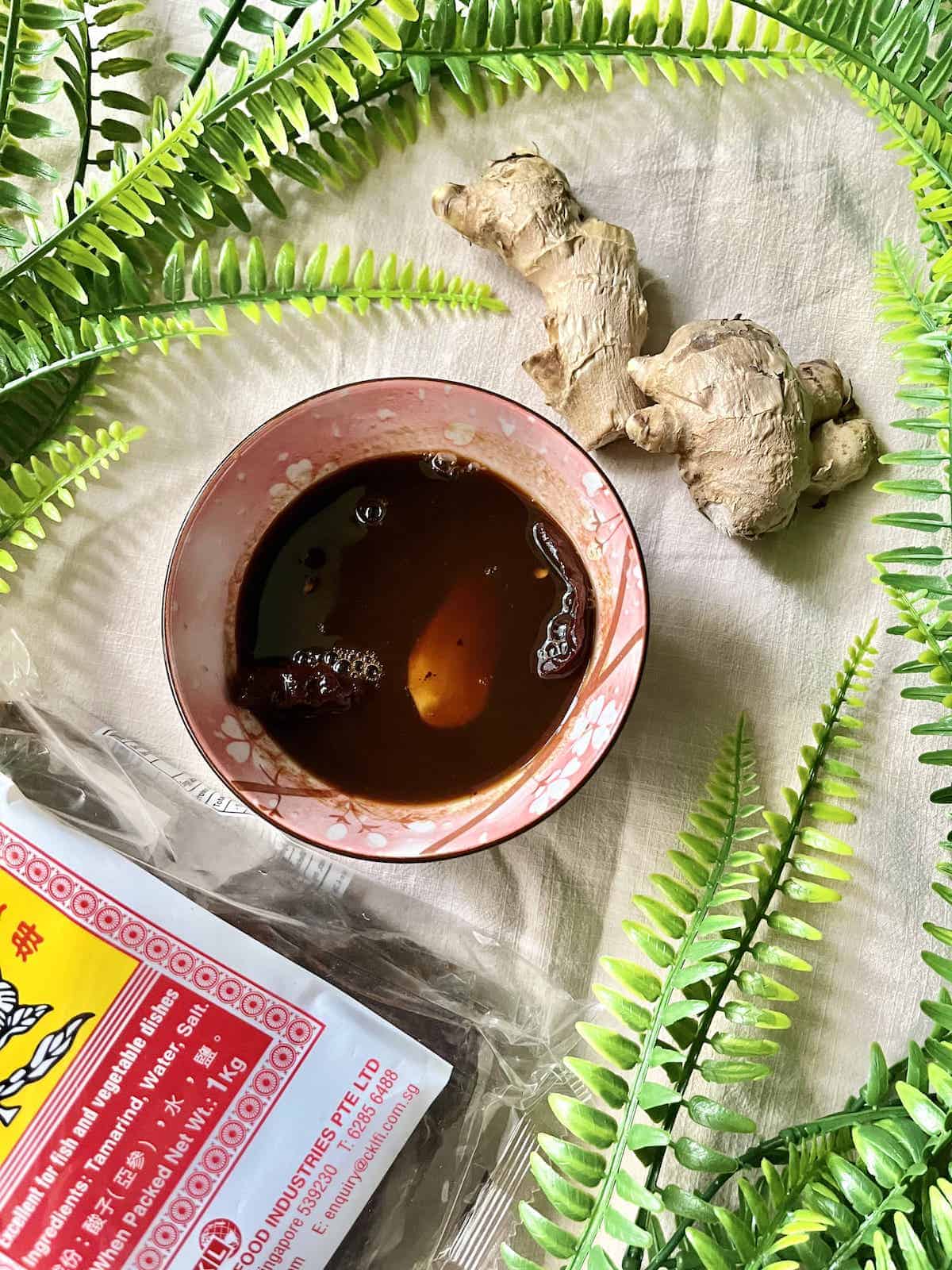 Remember to use bone char free sugar to make it vegan!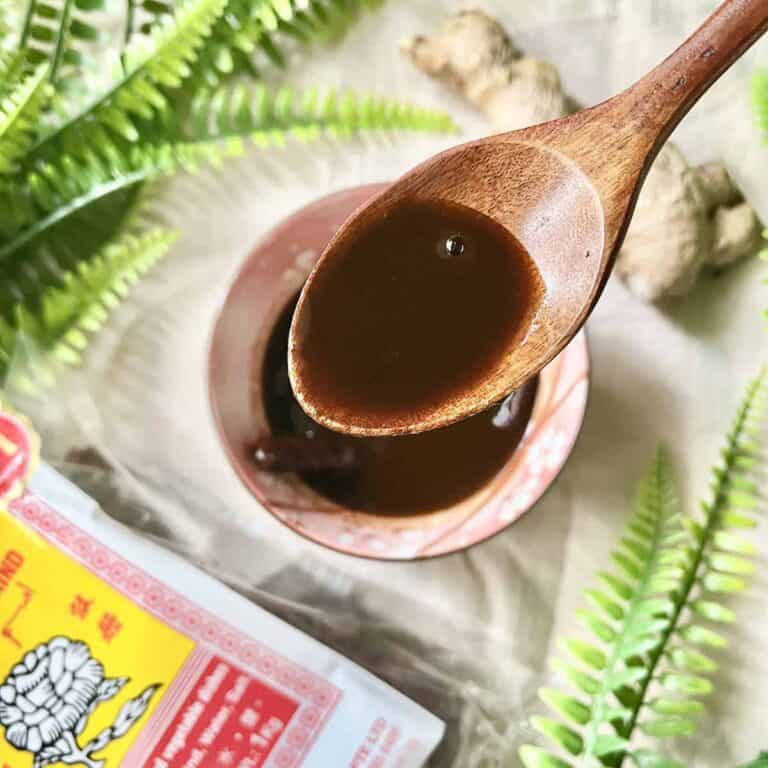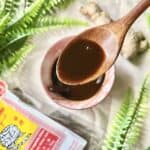 Curries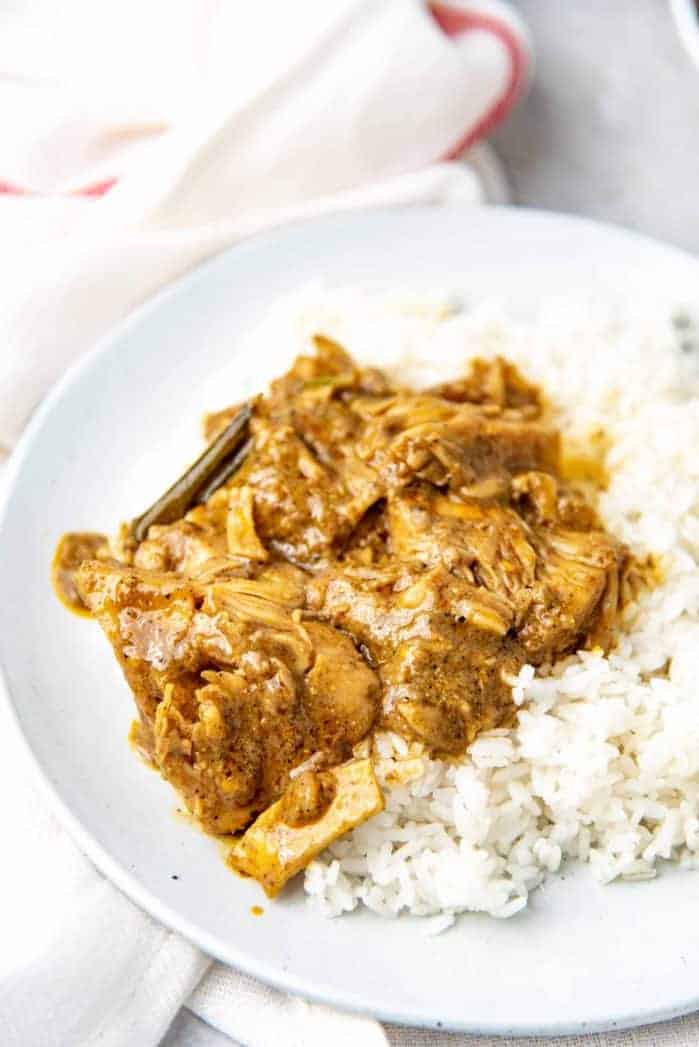 This delicious jackfruit curry also uses turmeric- if you don't have it, here are some of the best alternatives to turmeric (or recipes that use turmeric, if you have extra to use up!)
Naturally vegan Sri Lankan Jackfruit curry
Jackfruit is a tropical fruit that is a great vegan alternative to pulled pork (it has a similar texture). We used to have a tree by our pool and each fruit is ginormous- we were pretty much begging people to take some fruit off our hands every time we opened one! You need to use young jackfruit in this The Flavor Bender recipe (which is available canned) as mature jackfruit has a very strong smell! Sri Lankans and many South Asians make some of the best vegan food around, as they traditionally eat a veg-heavy diet 🙂
Click here for Jackfruit curry.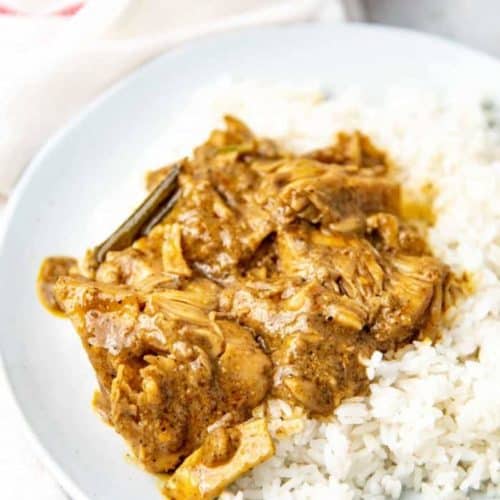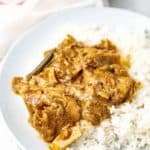 For more healthy South Asian vegetarian recipes, click here.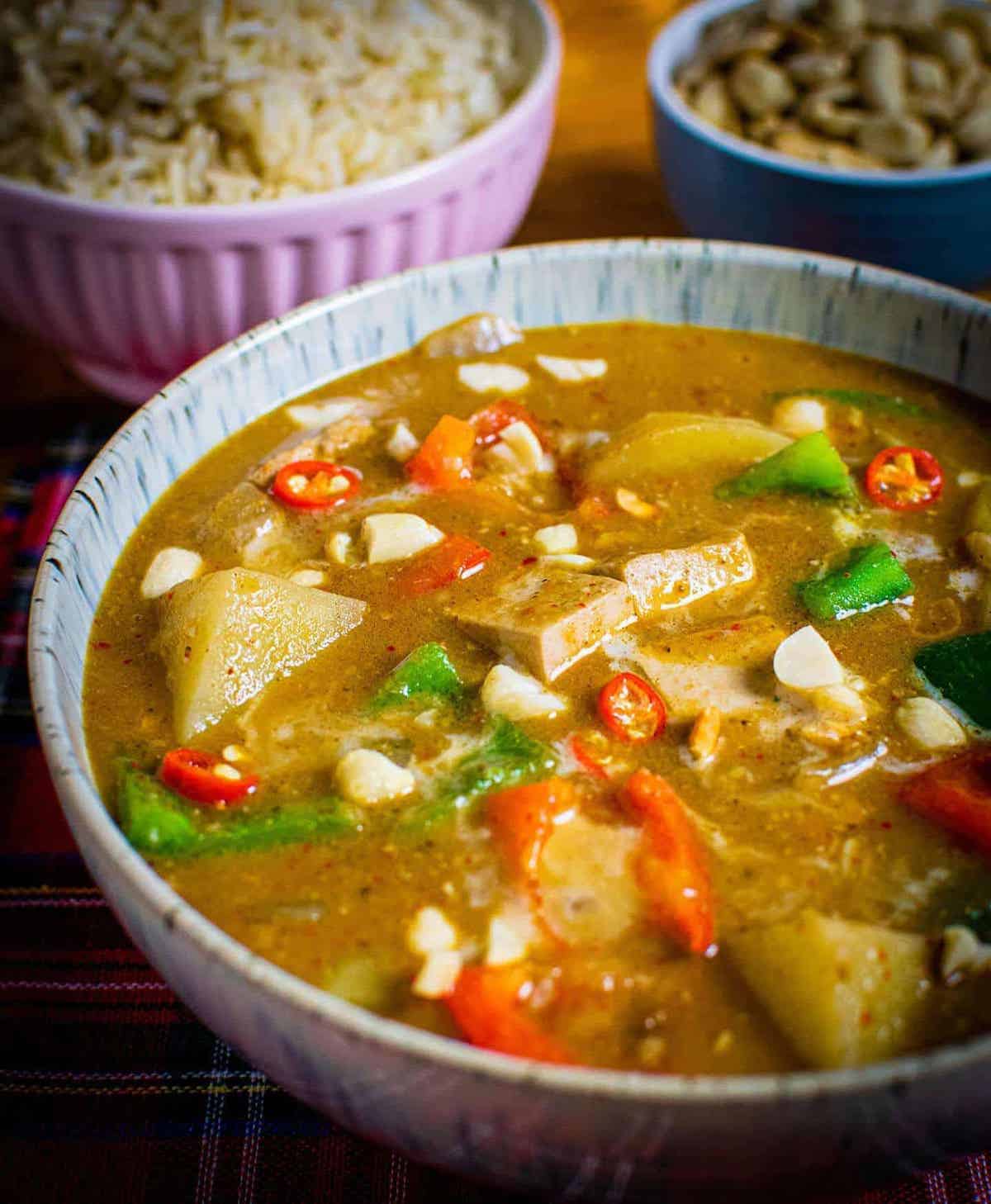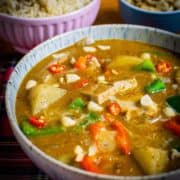 Without coconut milk or cream
As many vegan tamarind dishes are Indian and use coconut, it can be difficult for those with allergies.
Here are some vegan/ vegetarian tamarind recipes without coconut milk or cream.
Noodles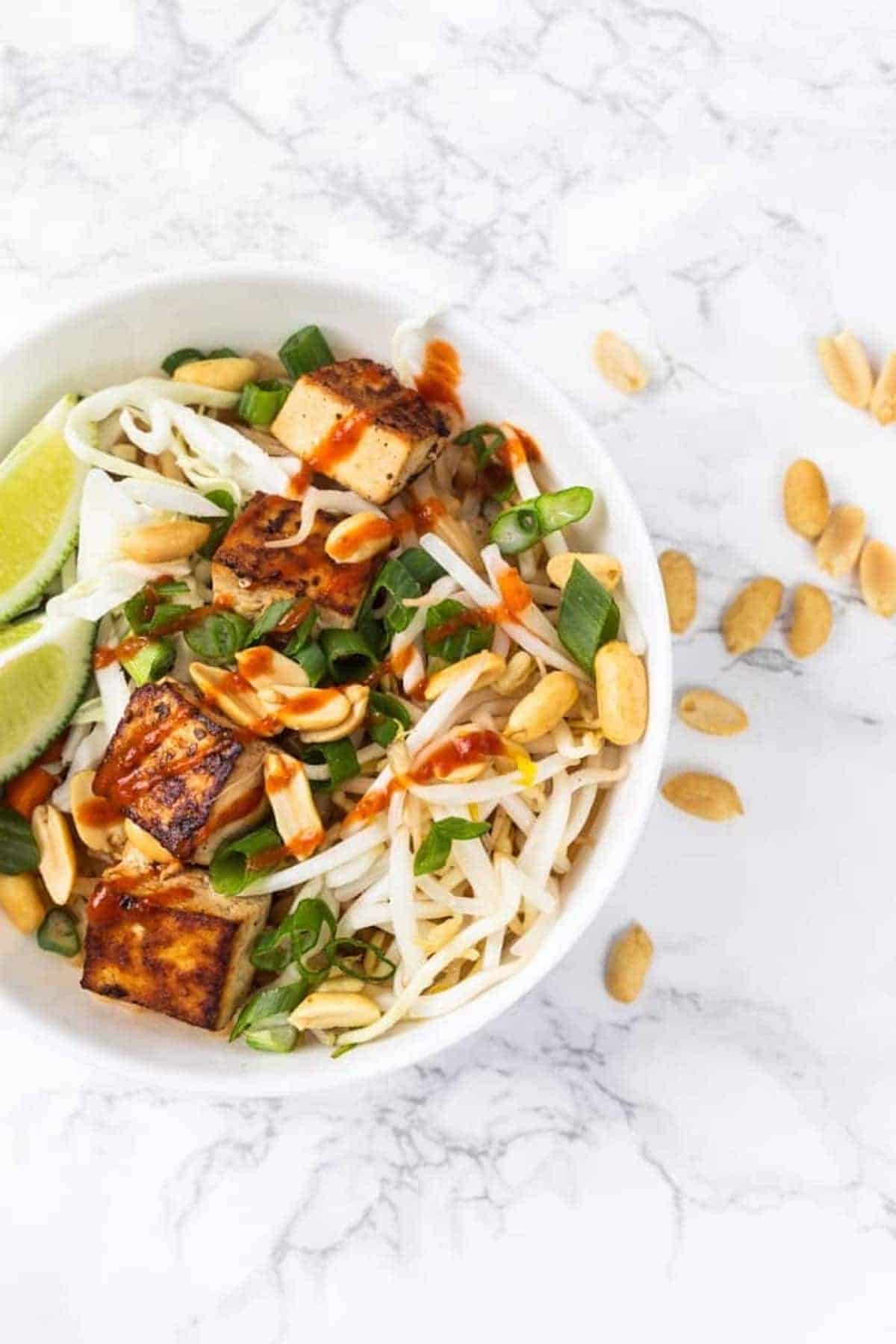 For more vegan Asian noodle recipes, click here.
Vegan Pad Thai
An easy 5-star vegan version by Seitan Beats Your Meat (author of 3 vegan cookbooks) of the famous Thai noodle dish. It is spicy, tangy and crunchy!
Click here for the pad Thai recipe.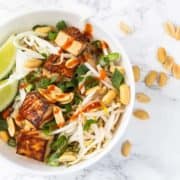 Stews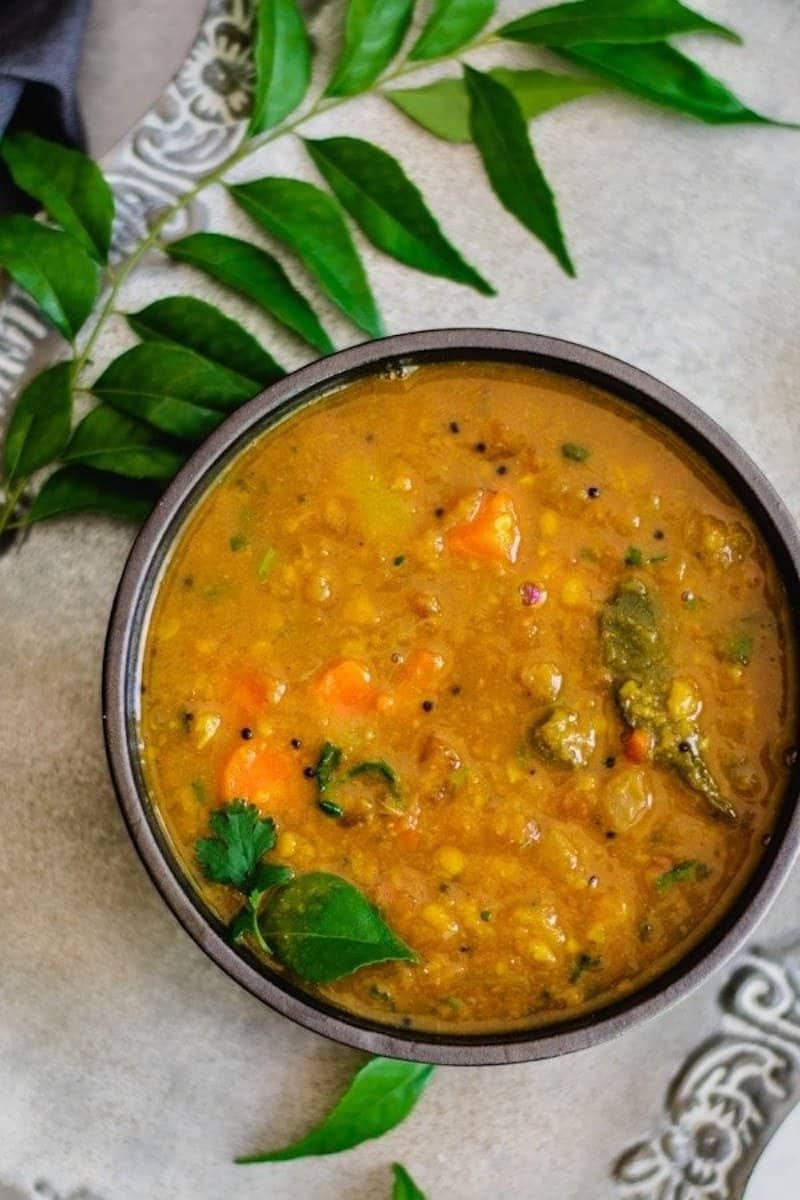 Sambar (Instant Pot)
This lentil, tamarind and vegetable stew by Spice Cravings is a delicious vegan South Indian dish that goes very well with rice, idli and dosa.
Click here for the Indian stew recipe.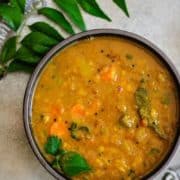 Drinks
Mexican Tamarind Drink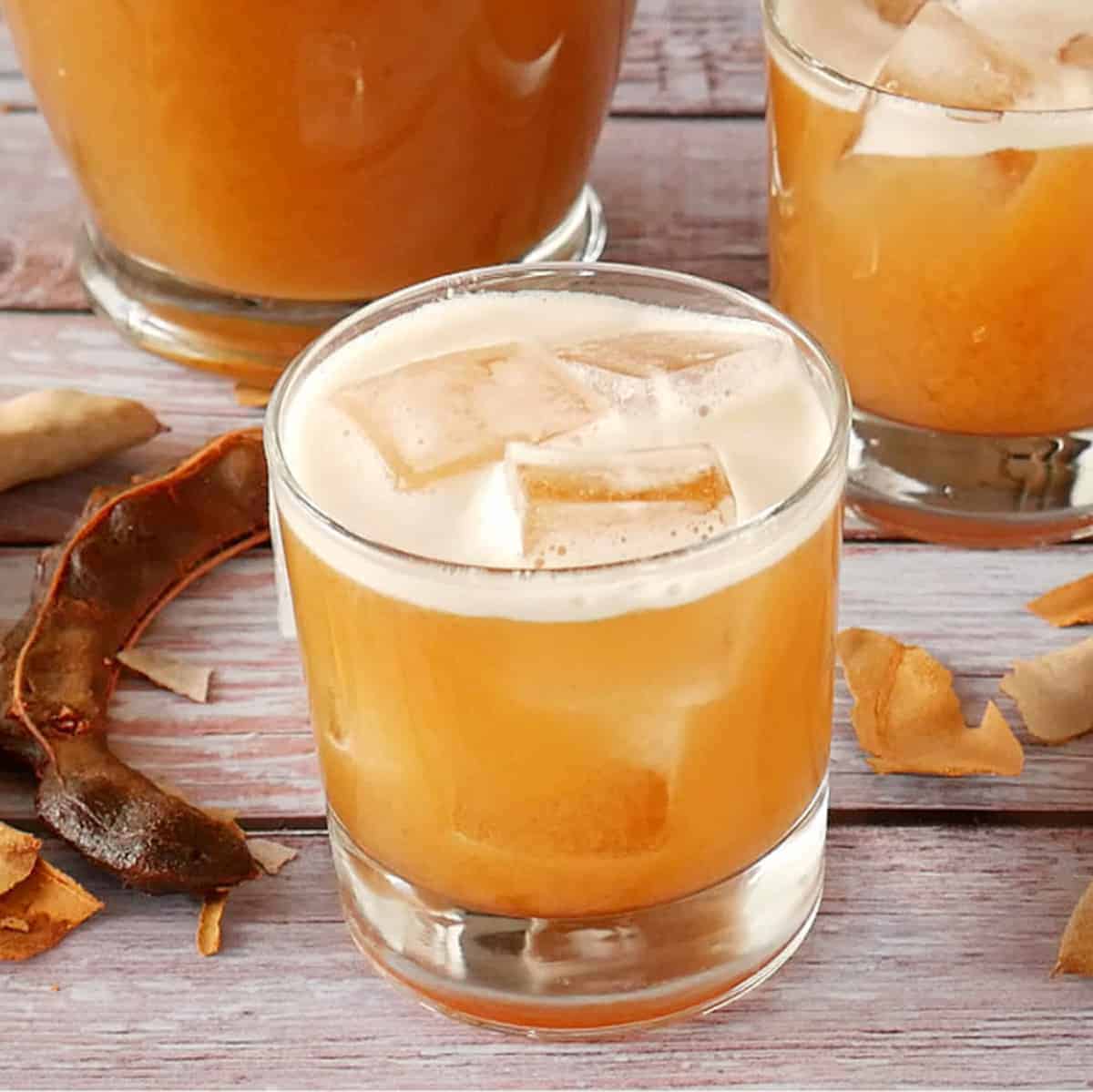 For more Asian drinks, click here. My personal favourite is this cold lychee tea, that is perfect for summer!
Agua de Tamarindo
This 3-ingredient tamarind drink by In Mama Maggies Kitchen is a tangy, sweet and refreshing popular Mexican drink that is super easy to make at home.
Click here for the tamarind drink recipe.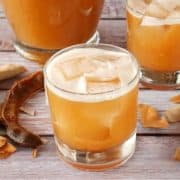 Tamarind Cocktail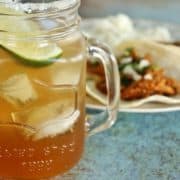 What is your favourite of these vegan tamarind recipes?