11 of the Best Healthy South Asian vegetarian recipes for dinner (or lunch!) that make for a delicious and nutritious meal.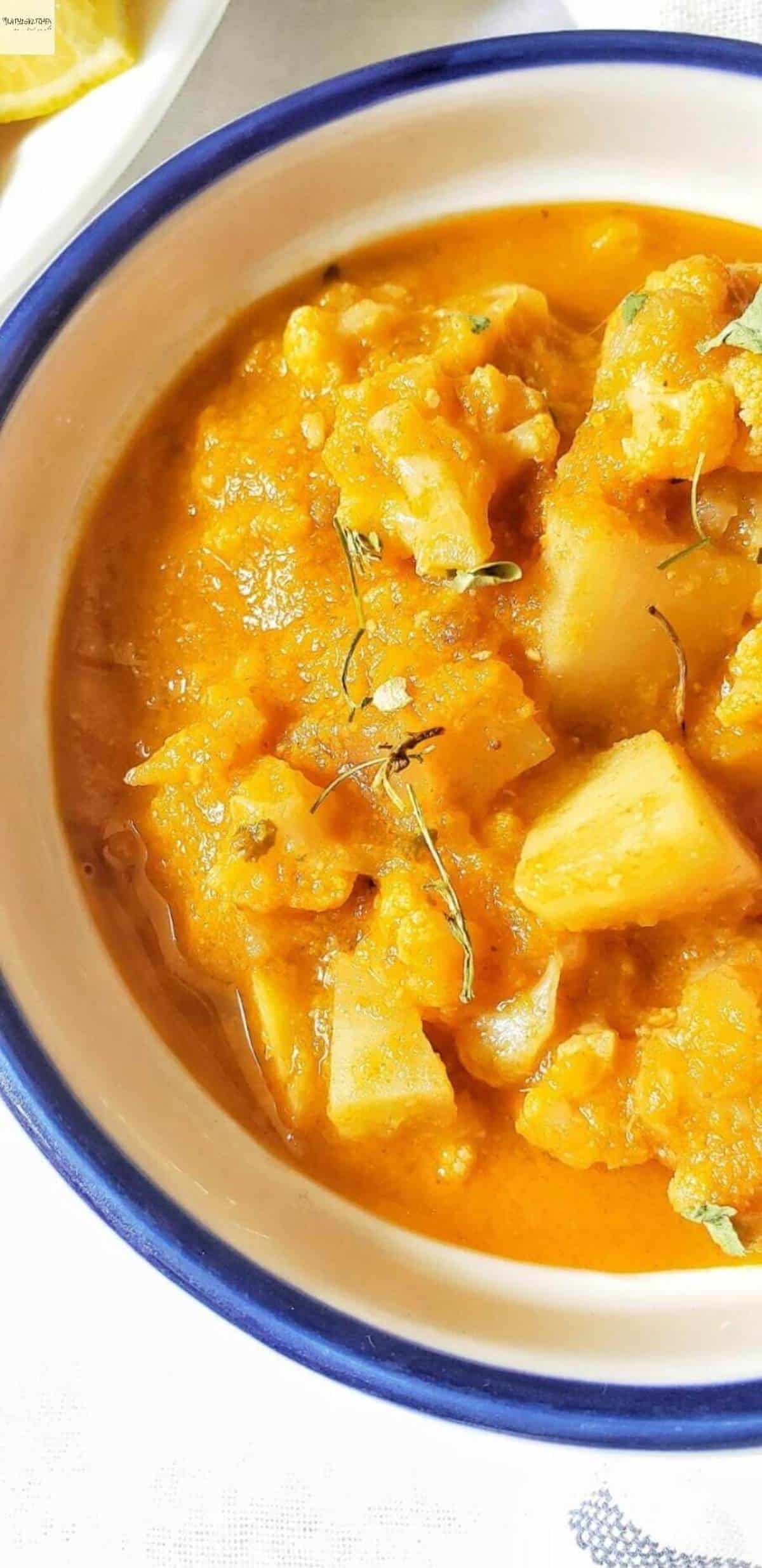 Jump to:
What is South Asia?
South Asia is a group of countries located in- you guessed it!- the South of the Asian continent, consisting of: Afghanistan, Bangladesh, Bhutan, India, Maldives, Nepal, Pakistan, and Sri Lanka. The land area of these countries is actually bigger than the EU and contains 1.75 billion people.
South Asians have a long history of eating lots of vegetables so there are many naturally vegan or vegetarian South Asian dishes- these are usually eaten with breads such as naan, chapatti and paratha. (Due to religious reasons, some South Asians (usually Hindus) don't eat beef whilst others (usually Muslims) don't eat pork.)
A typical South Asian meal can consist of many little dishes such as dal and chutney- click here for recipes of some common Indian side dishes or here if you're looking for South East Asian vegetarian recipes.
Typical Ingredients in the cuisine
South Asian food is well-seasoned with lots of spices such as chili, curry leaves, turmeric, cloves etc, making it super delicious!
Lentils are also a very common ingredient in South Asian cooking- think dal/ Dahl/ daal and fritters.
Dairy products such as ghee and curds
Tips
South Asians traditionally eat with their hands (eating is considered a very sensual and sensory experience) but please remember to only use your right, and never your left!
In South Asia, Sri Lanka and countries such as Singapore which have a large Indian population, it is common to see food served on banana plates (very fragrant and great for the environment!) After eating, do remember to fold the leaf towards yourself- folding it outwards is reserved for funerals!
FAQ
What are some must try Indian dishes?
The 1st dish that comes to mind when you say Indian food is usually biryani, so if you haven't tried it yet, you should! It is a mixed rice dish which can range from vegetarian ingredients to meats such as mutton and lamb.
What are some famous Sri Lankan foods?
When I visited 1 of my best friends who was born and breed in Sri Lanka, the first meal she took me to try was Kottu, which is somewhat similar to the Singaporean India dish roti prata (but cut up into smaller pieces.) We also ate lots of hoppers and jackfruit curry!
Pickles
Andhra pachi tomato pachadi (green tomato pickle)
A spicy tangy South Indian pickle made with fresh green tomatoes, chili and groundnuts that goes well with dosas, crepes, idlis.
Click here for the pickle recipe.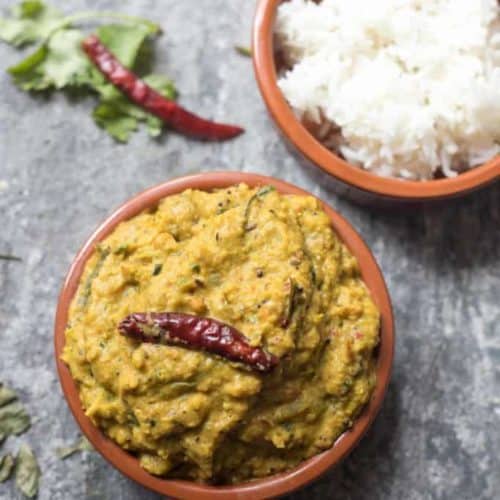 Curries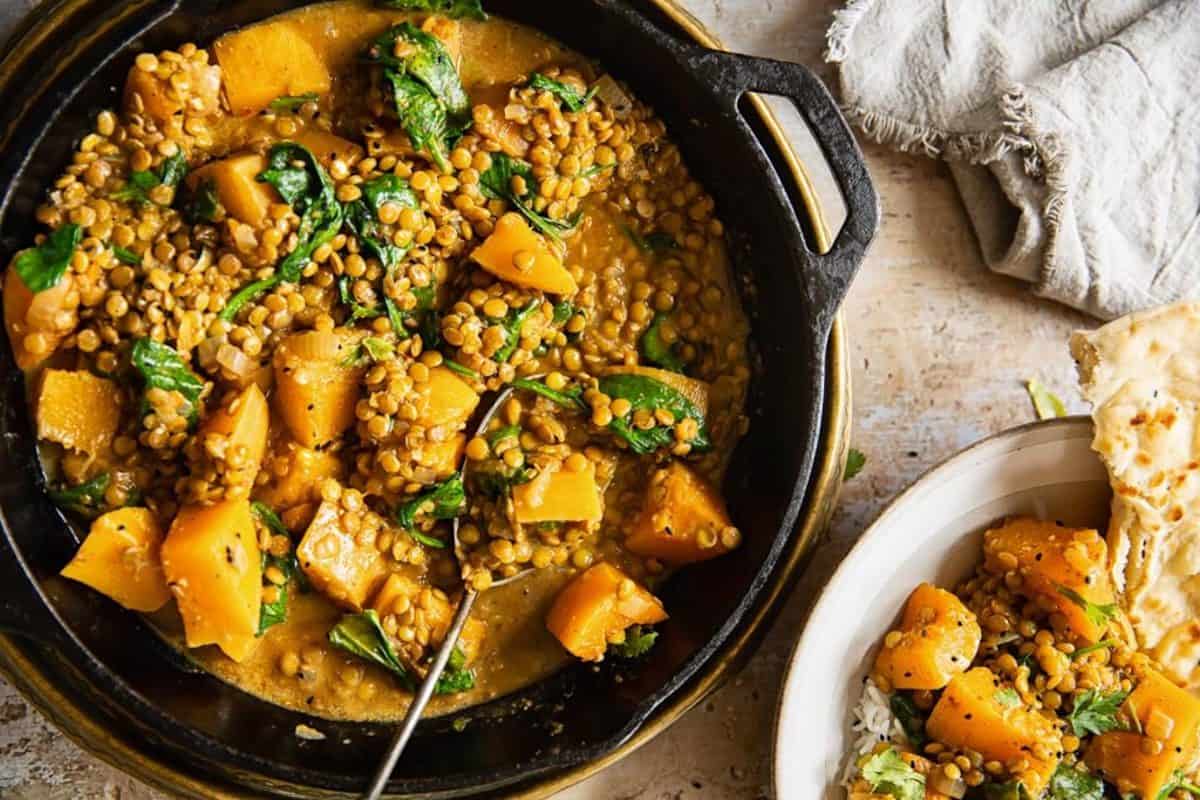 Lentils & Butternut squash Curry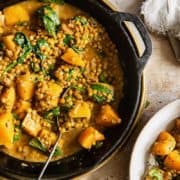 Black Eye Peas Curry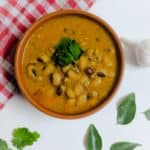 Aloo Matar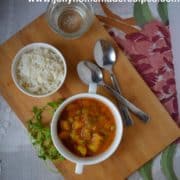 Aloo Gobi
Moong bean curry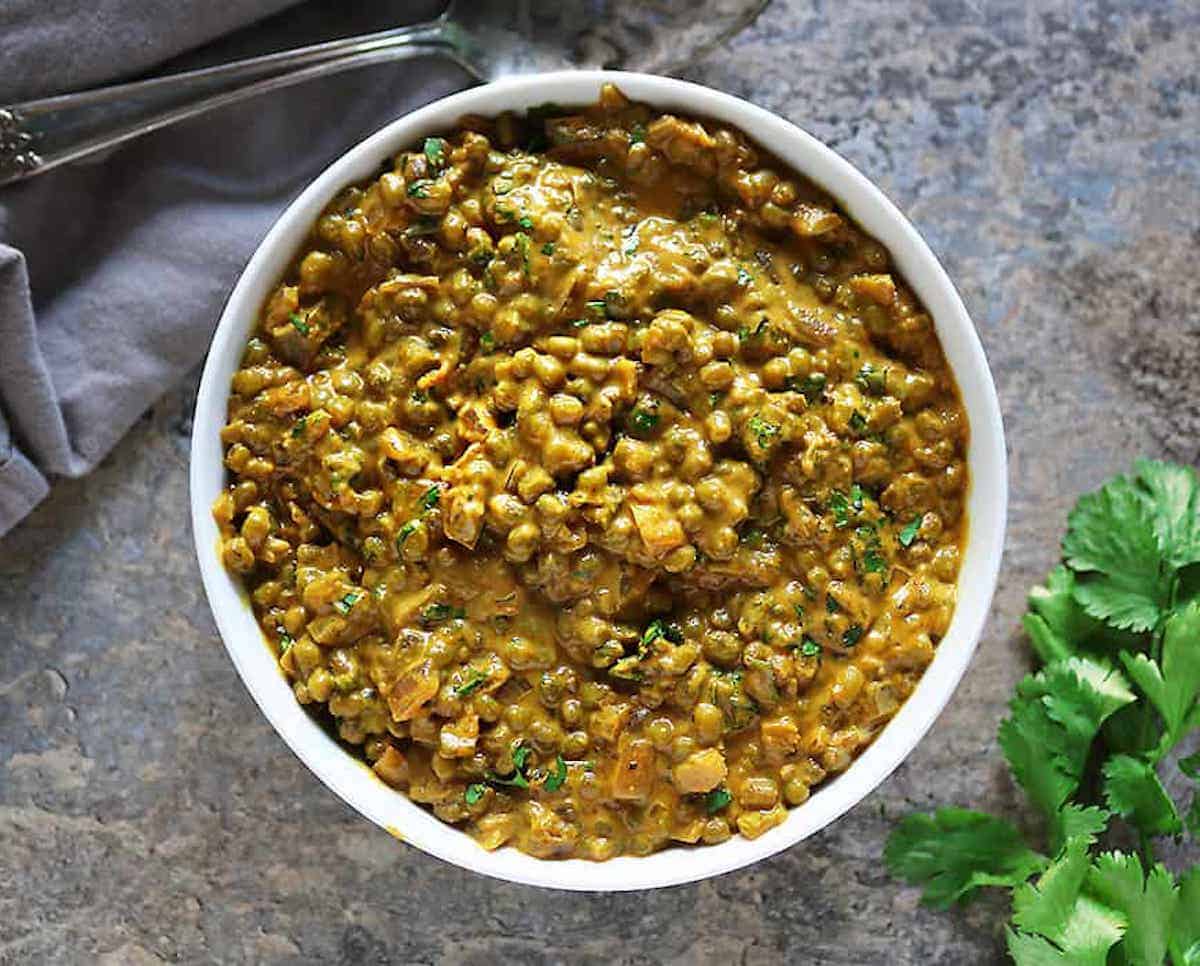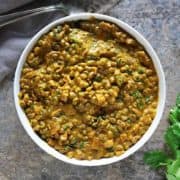 Sweet potato curry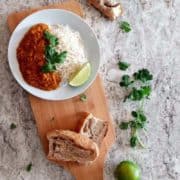 Vindaloo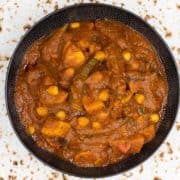 Rice
Curry fried rice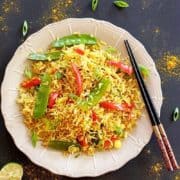 Lemon rice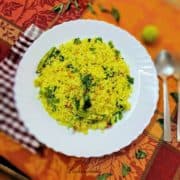 Tomato rice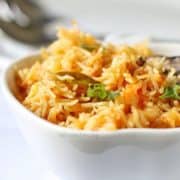 What are your favourite healthy South Asian vegetarian recipes? Let me know in the comments and, if you've found this recipe round-up useful, do share it on your social media!