15 Southeast Asian Vegetarian Recipes for dinner, ranging from Thai to Filipino, that are packed with flavour.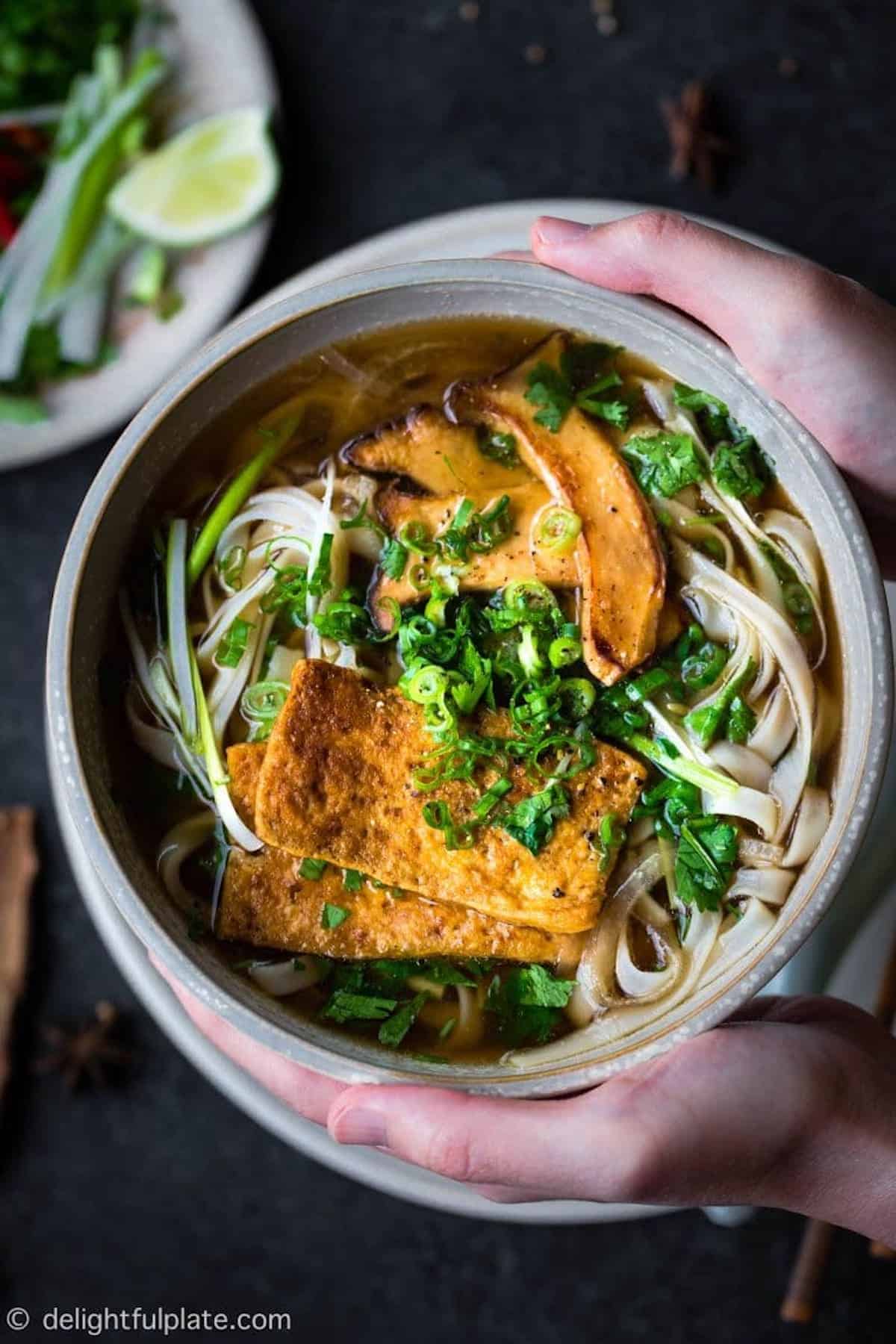 Jump to:
Vegetarians in SouthEast Asia
In most of the world, a vegetarian diet is pretty straightforward: no meat or poultry +
yes to dairy but no eggs and fish (lacto-vegetarian)
yes to eggs but no dairy and fish (ovo-vegetarian)
yes to eggs and dairy but no fish (lacto-ovo vegetarian)
yes to fish but no dairy or eggs (pescatarian)
Note: vegan diets exclude all of the above and sometimes even plant-based products that are considered to be harmful to animals, such as avocado and almonds.
However, in Asia, there is another type of vegetarian diet, the Buddhist vegetarian diet, that doesn't allow for the consumption of pungent roots and alliums such as scallions, chives, leaks, onions and garlic, even though they're, strictly speaking, plants. (They're thought to increase one's libido when consumed raw.)
So, if you are inviting Buddhist vegetarians over for a meal, do make sure to check that they're good with these aromatics before planing your dishes!
Fun fact: India is the country with the largest number of vegetarians! For plant-based Indian dishes, Indian potato recipes or a chutney recipe, click here
Filipino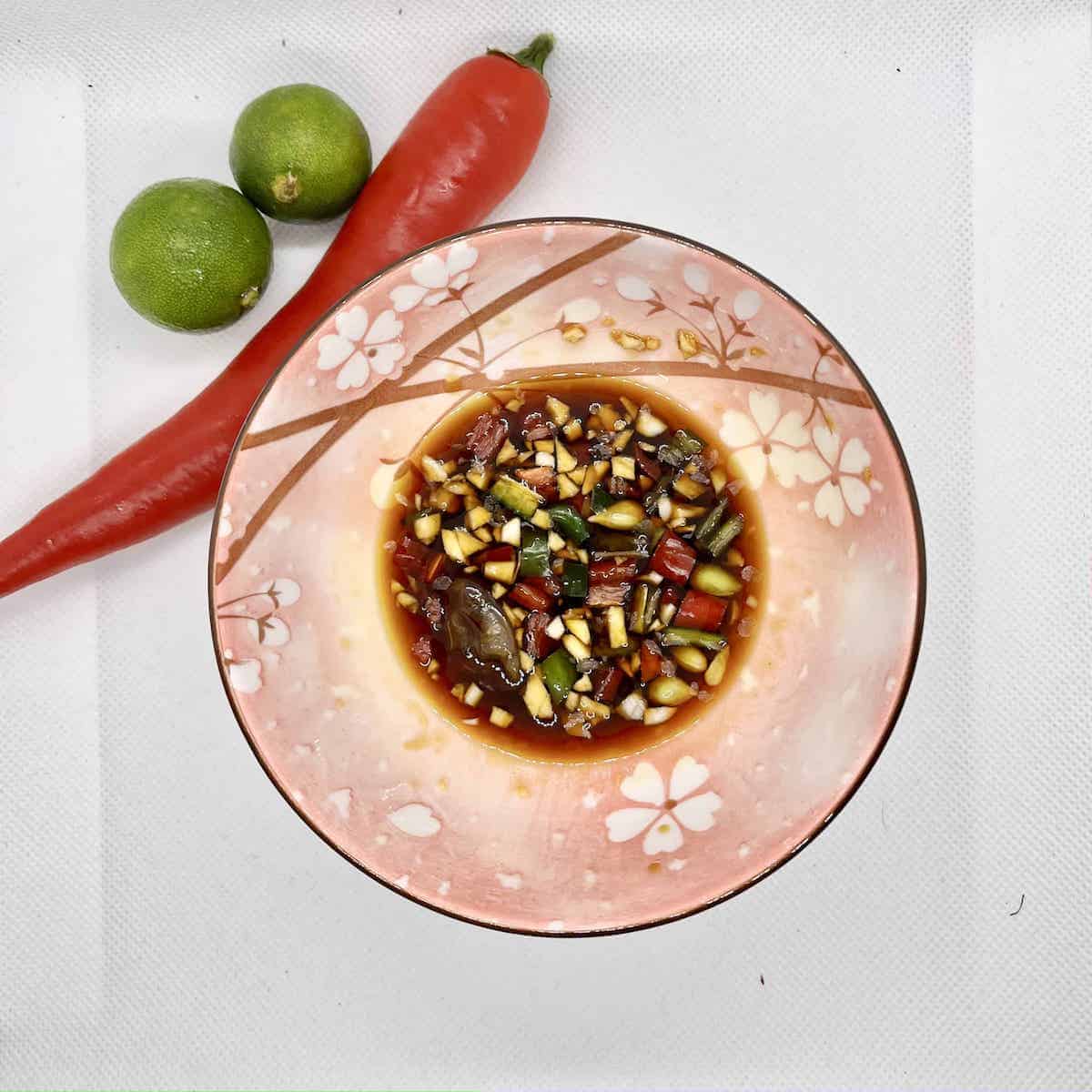 If you're a fan of food from the Philippines, try this calamansi lime dipping sauce, which goes really well with siomai and meat! (Filipinos call it Toyomansi.)
Adobo
Vegan tofu adobo
I have a Filipino housemate whose family owns a pork adobo restaurant, and the recipe for this sauce is very similar to hers! Zardy Plants substituted pork with tofu , which is such a clever way of making the dish healthier and vegan!
Click here for the Vegan Adobo recipe.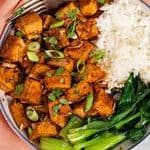 Indonesian
Vegan Mi Goreng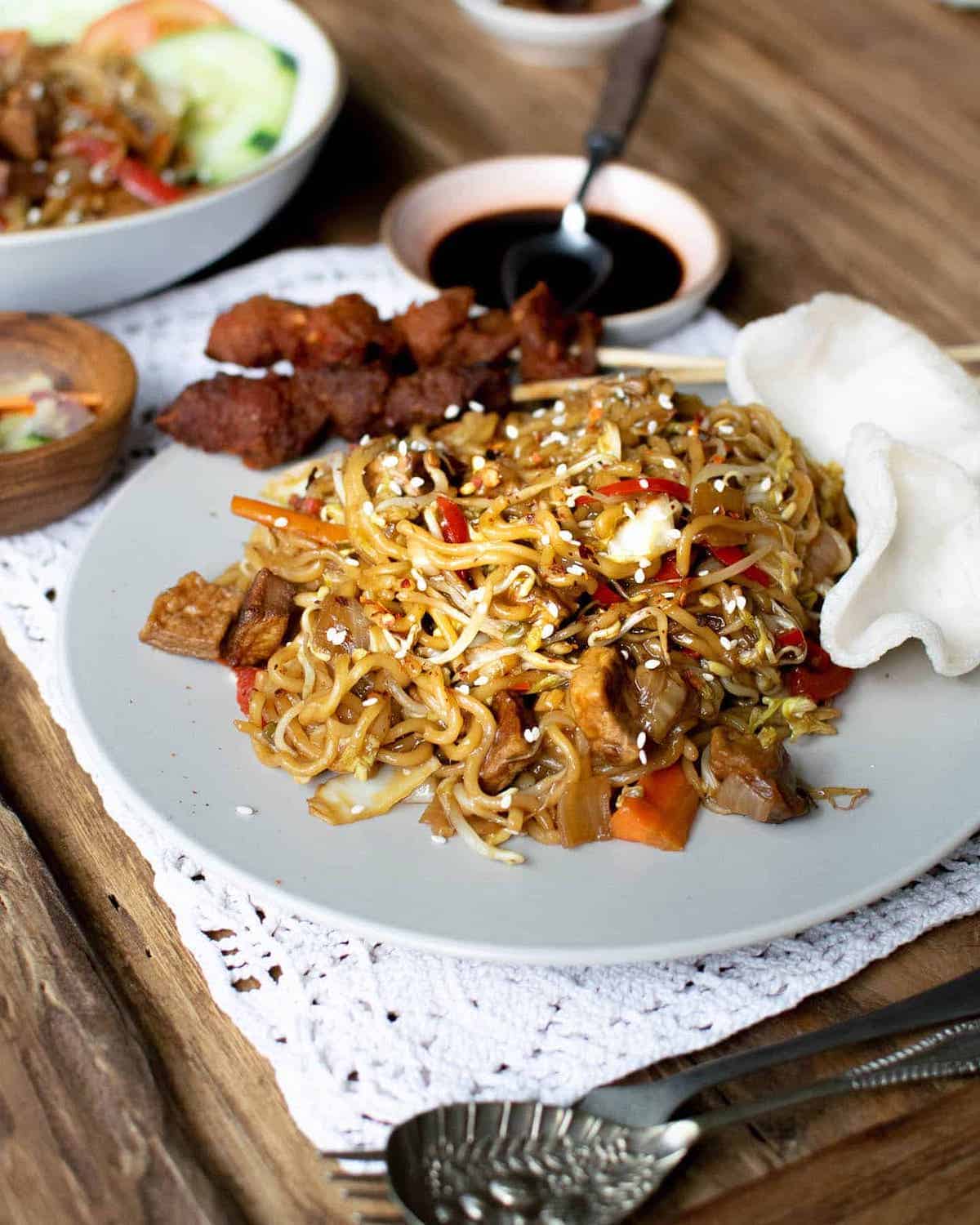 Mi Goreng
This vegan noodle (also known as mi, mie or mee) is an Indonesian staple. You can buy it anywhere on the streets but it's also easy to make in under 15 minutes if you use this Vegan Punks' recipe.
Click here for the Indonesian noodles recipe.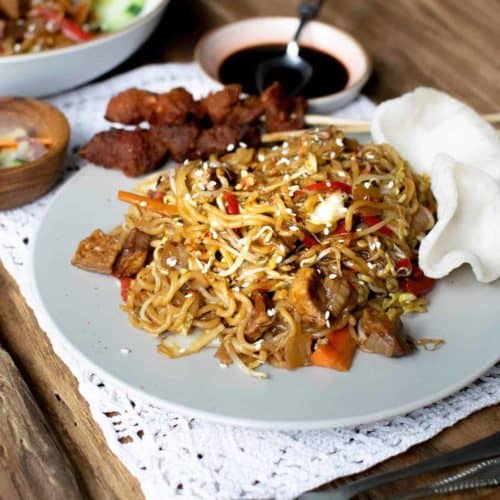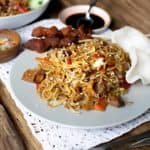 Laos
Vegetable Larb
This makes a great vegetarian side dish.
For a vegetarian Laotian dish, try plant-based Larb- if travelling in Laos, do make sure fish sauce is not used, as the sauce is pretty ubiquitous in the food! You can say "Baw sai nâm pa" (No Fish sauce.)
Note: there is a similar Northern Thai dish.
Myanmar
Khao Suey
Try vegetarian Khao Suey for a Burmese plant-based dish. As with Larb, Northern Thailand has a similar dish "Khao Soi", which is 1 of my favourite Thai recipes! I used to eat it all the time when I travelled to North Thailand with a family friend who was born (and grew up) there.
Singaporean & Malaysian
The fight between Singapore and Malaysia regarding which produces the best food has been raging for years.
Whilst different people have different opinions- some swear by Singaporean and others love Malaysian- 1 thing we can't deny is that the 2 countries have many similar dishes so I'm grouping them both in the same category.
You can get by with English in Singaporea and Malaysia but just in case:
tiada daging ("no meat" in Malay)
wo chi su ("I eat vegetarian food" (我吃素) in Chinese- be careful not to say "wo chi chu" which means "I eat vinegar" aka "I'm jealous!)
Unfortunately, I'm not sure how to say vegetarian in Tamil but I've never met an Indian person in Singapore and Malaysia that wasn't fluent in English!
Note: For more Singaporean recipes, click here.
Potato Curry Puff (Karipap)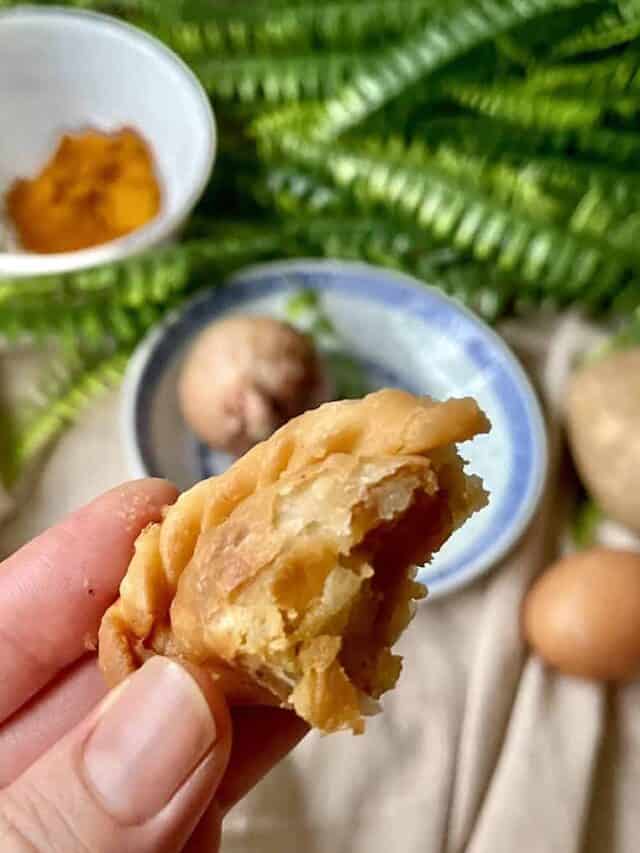 Curry Puff Recipe (Potato)
A savory, flaky and crispy curry puff recipe with potato filling- easily made vegan or vegetarian- that uses cupboard staples. Delicious and perfect for meal prep as it tastes good hot and cold!
Click here for the curry puff recipe.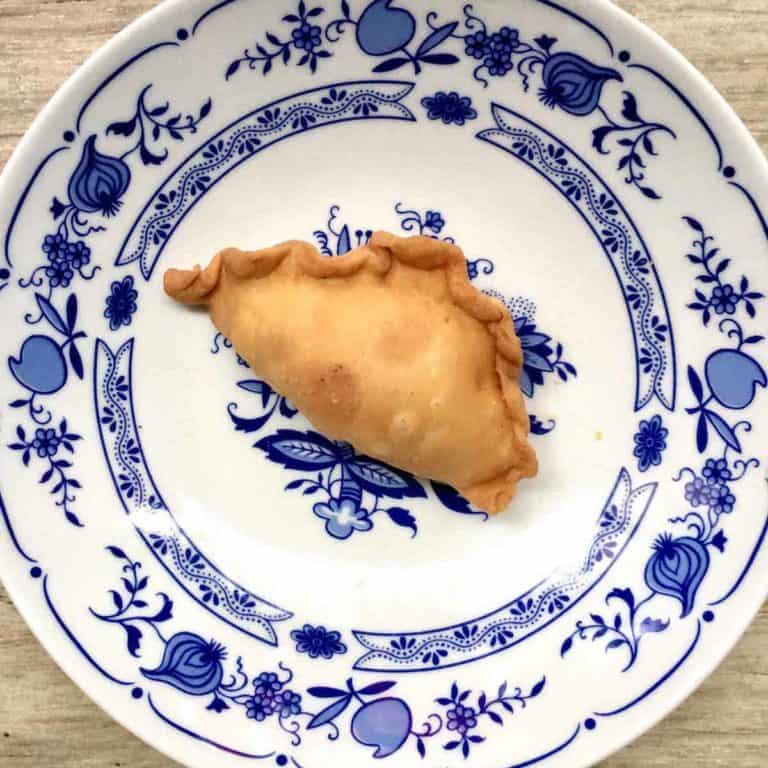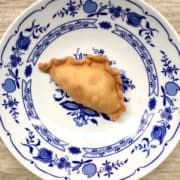 Note: in Singapore & Malaysia, there is a large Indian and South Asian population, so the 2 countries have many South Asian dishes as well. For vegan and vegetarian South Indian recipes, click here or check out some samosa dipping sauces here.
Muah Chee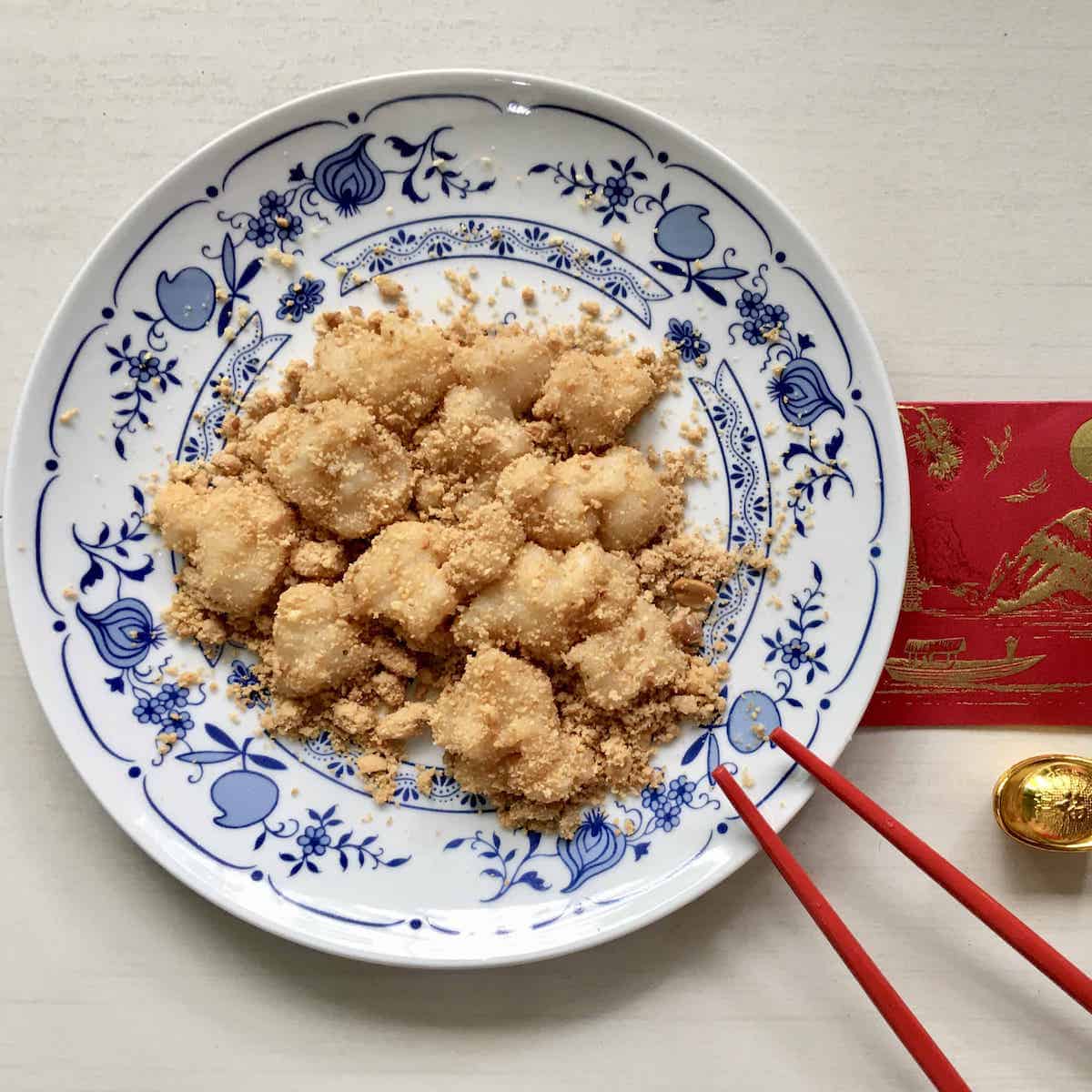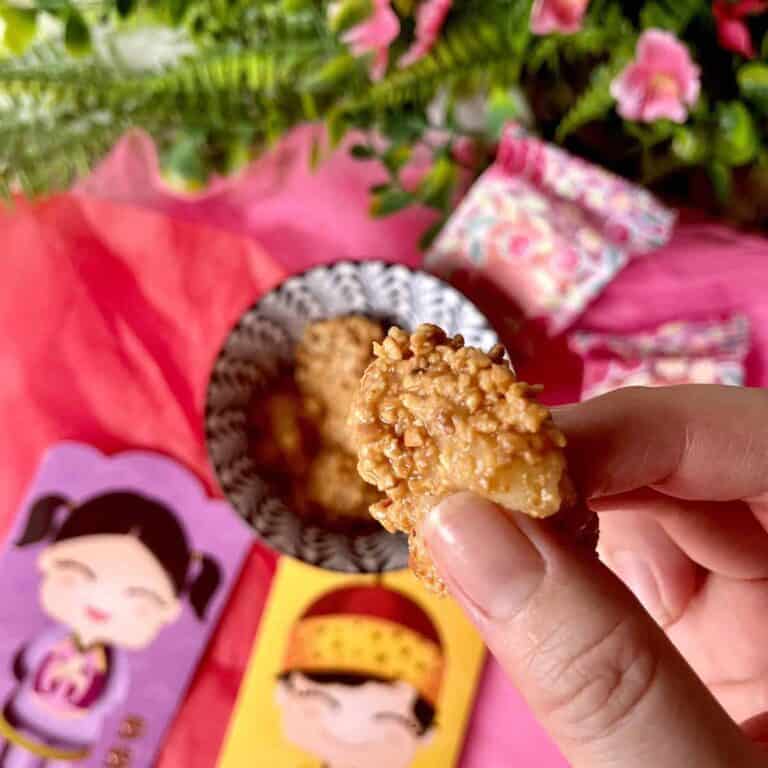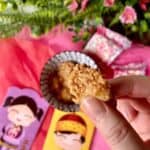 Desserts
Pandan kueh dadar without eggs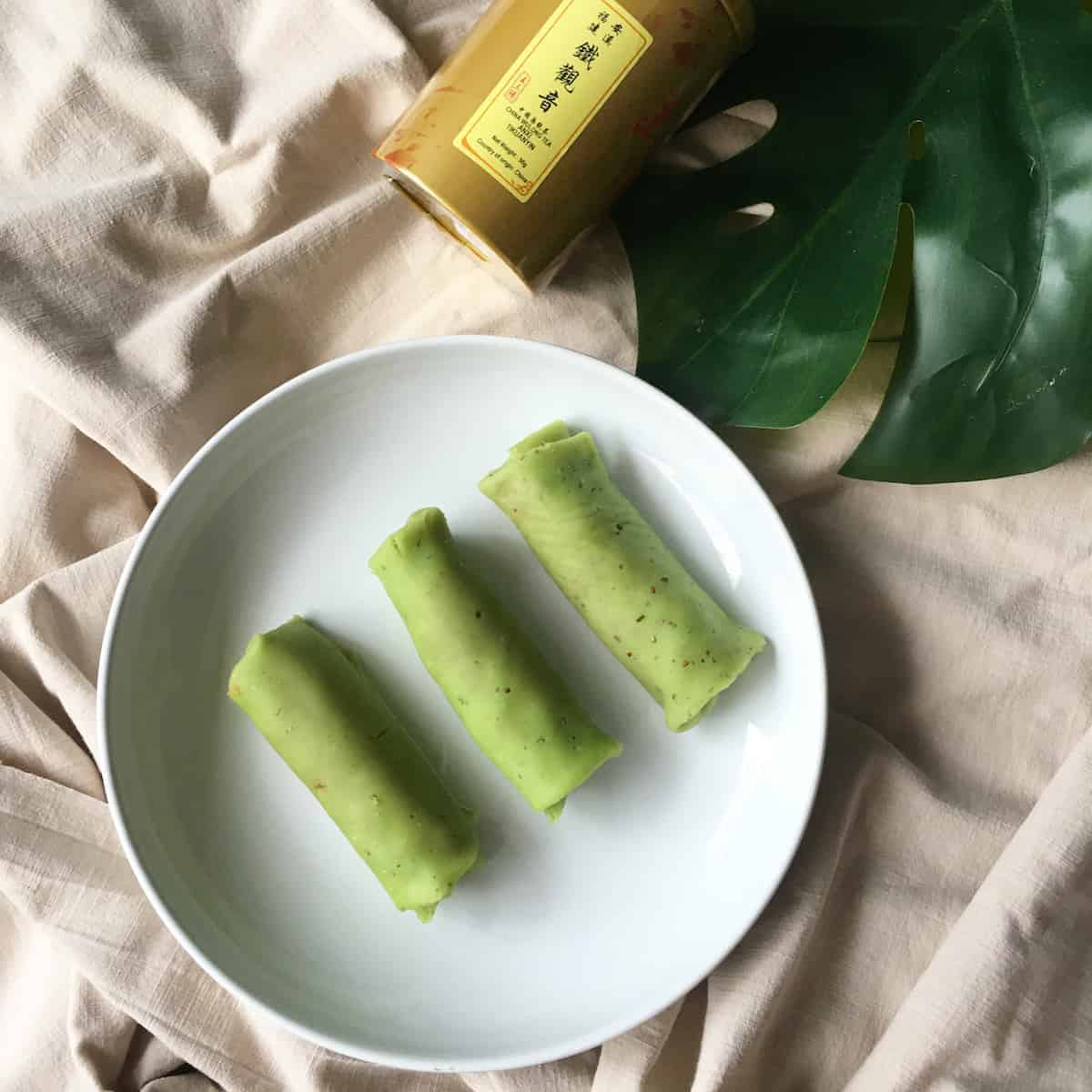 If you're a fan of pandan, you may be keen on sweet & savoury pandan recipes
Singapore kueh dadar pandan coconut pancake recipe (Vegan)
An easy kueh dadar recipe which doesn't require you to hunt down freshly grated coconut! Also my recipe for this Perankaan kueh has no eggs so perfect for vegans!
Click here for the Singaporean kueh dadar recipe.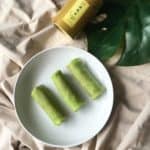 Agar Agar Jelly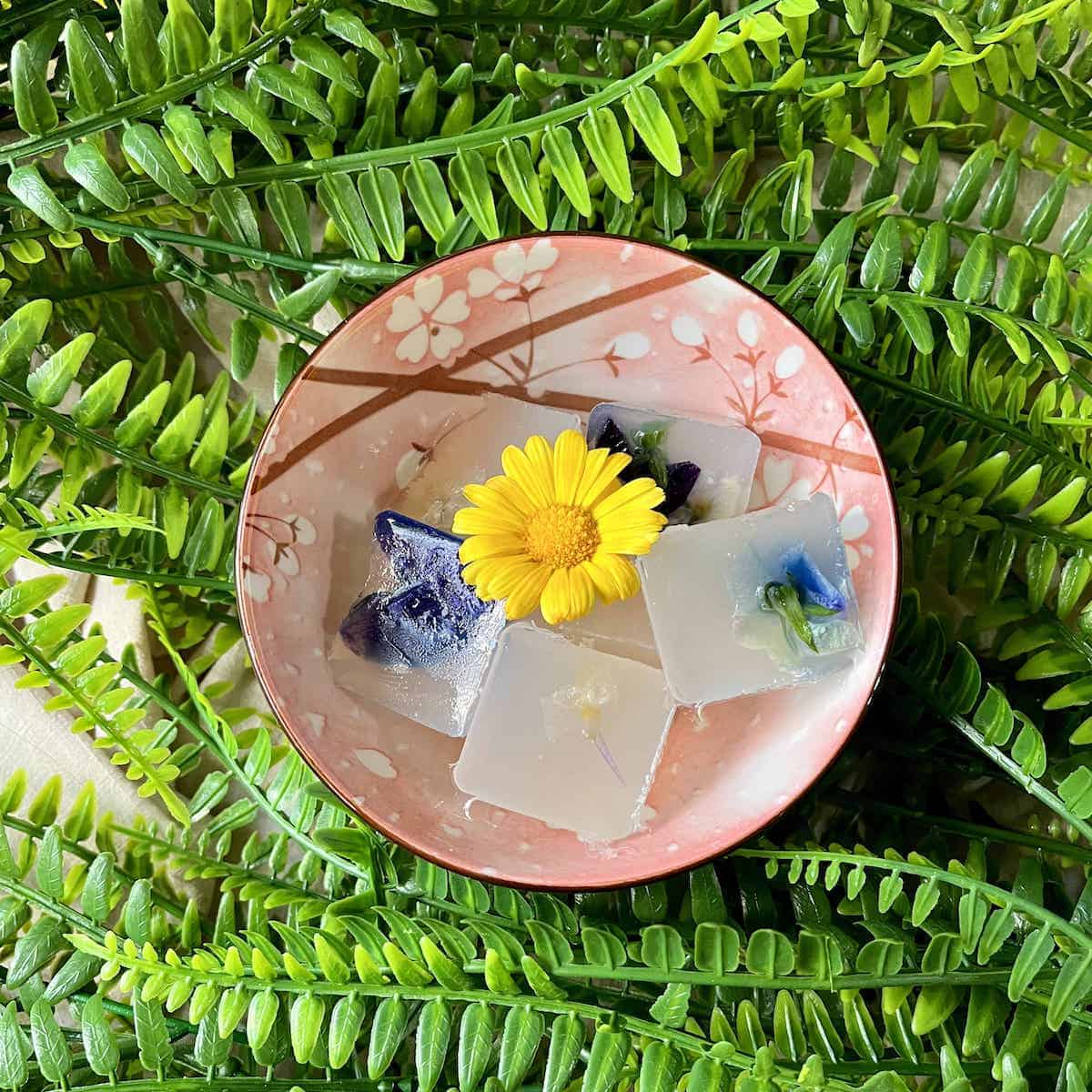 Also known as Kanten Jelly, although Agar Agar is a Japanese jelly, it's something that almost every Singaporean and Malaysian kid grew up eating. In fact, it was 1 of the 1st recipes my cousins and I ever made!
The jelly is super refreshing in the tropical humidity, and it is full of fibre, so if you don't put in too much sugar, it's actually good for you as it helps to keep you full for longer.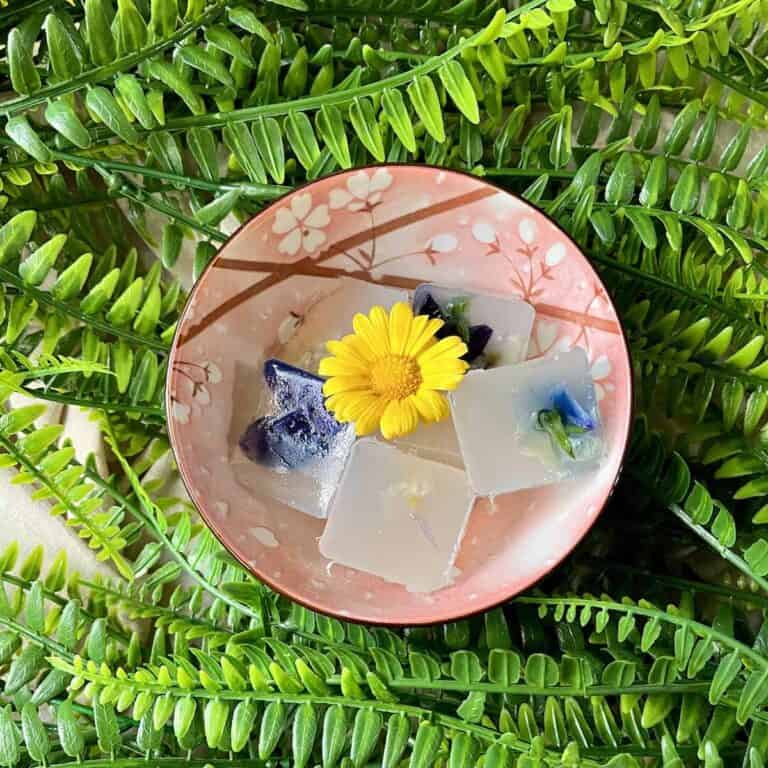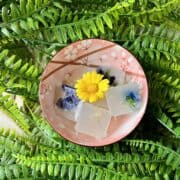 Black Sesame Paste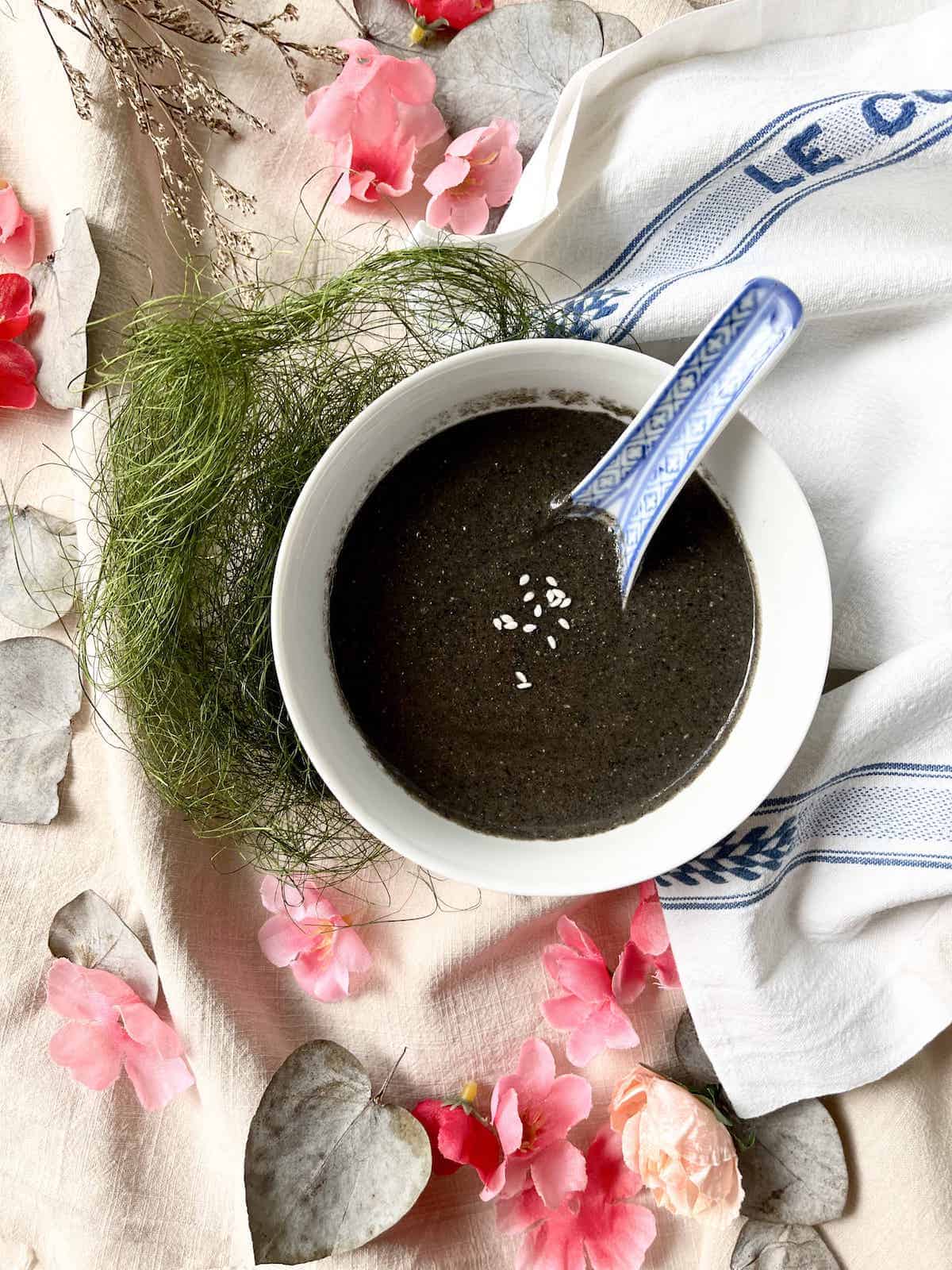 This is 1 of my favorite desserts to order at Chinese restaurants but it is super easy to make at home too!
Easy Black Sesame Soup Dessert
A sweet and creamy Chinese recipe, with nutty overtones giving this easy black sesame soup dessert a complex depth of flavour. Moreover, this 3-ingredient traditional Chinese Tong Sui is naturally vegan, gluten-free, delicious & very nutritious!
Click here for the black sesame tong sui recipe.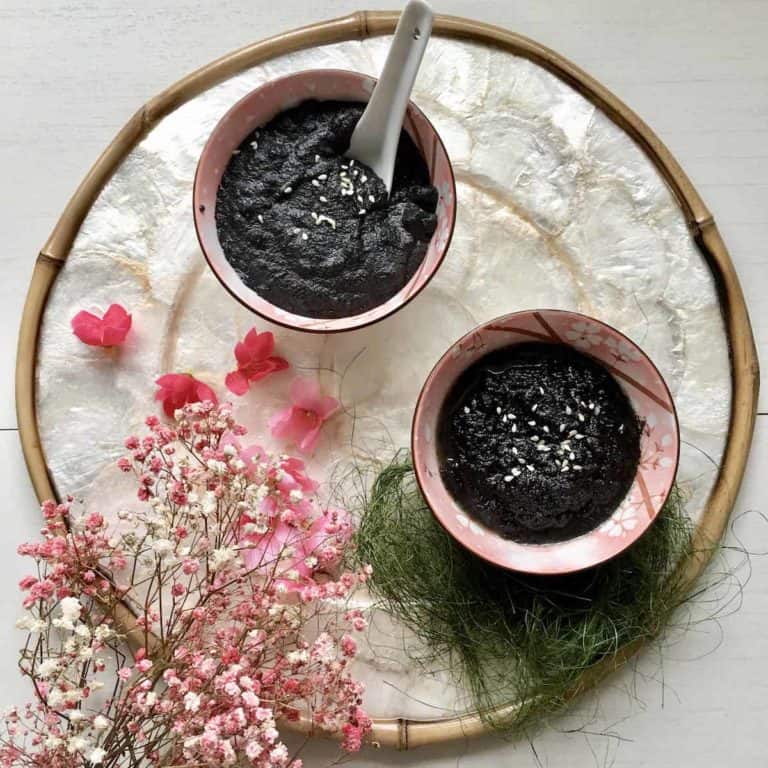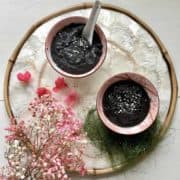 Thai
If vegetarian in Thailand, you need to know the word "jay" which means no animal-based products.
Tofu wrap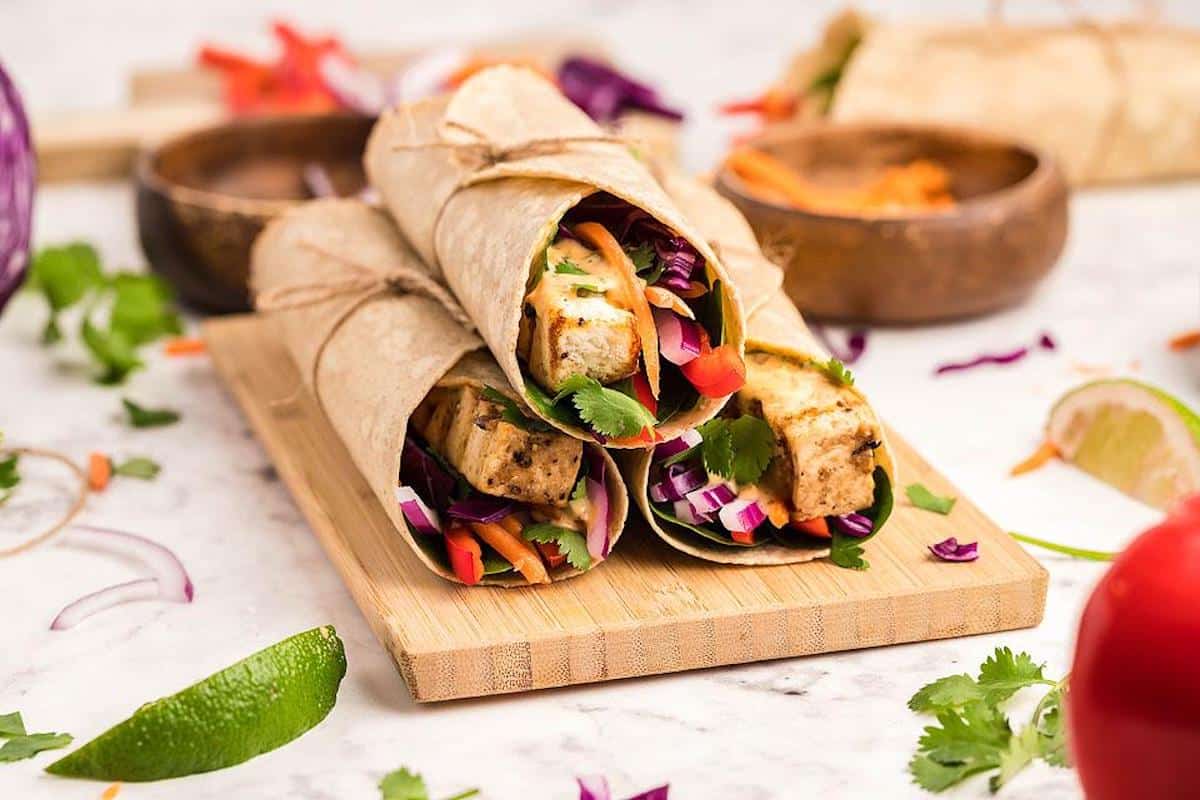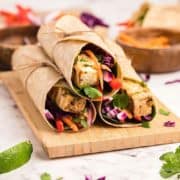 Green curry paste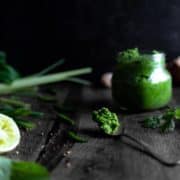 Coconut noodle soup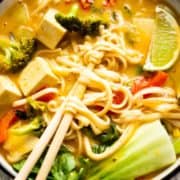 Vietnamese
In Vietnam, vegetarians would be looking for "chay" food.
Banh Mi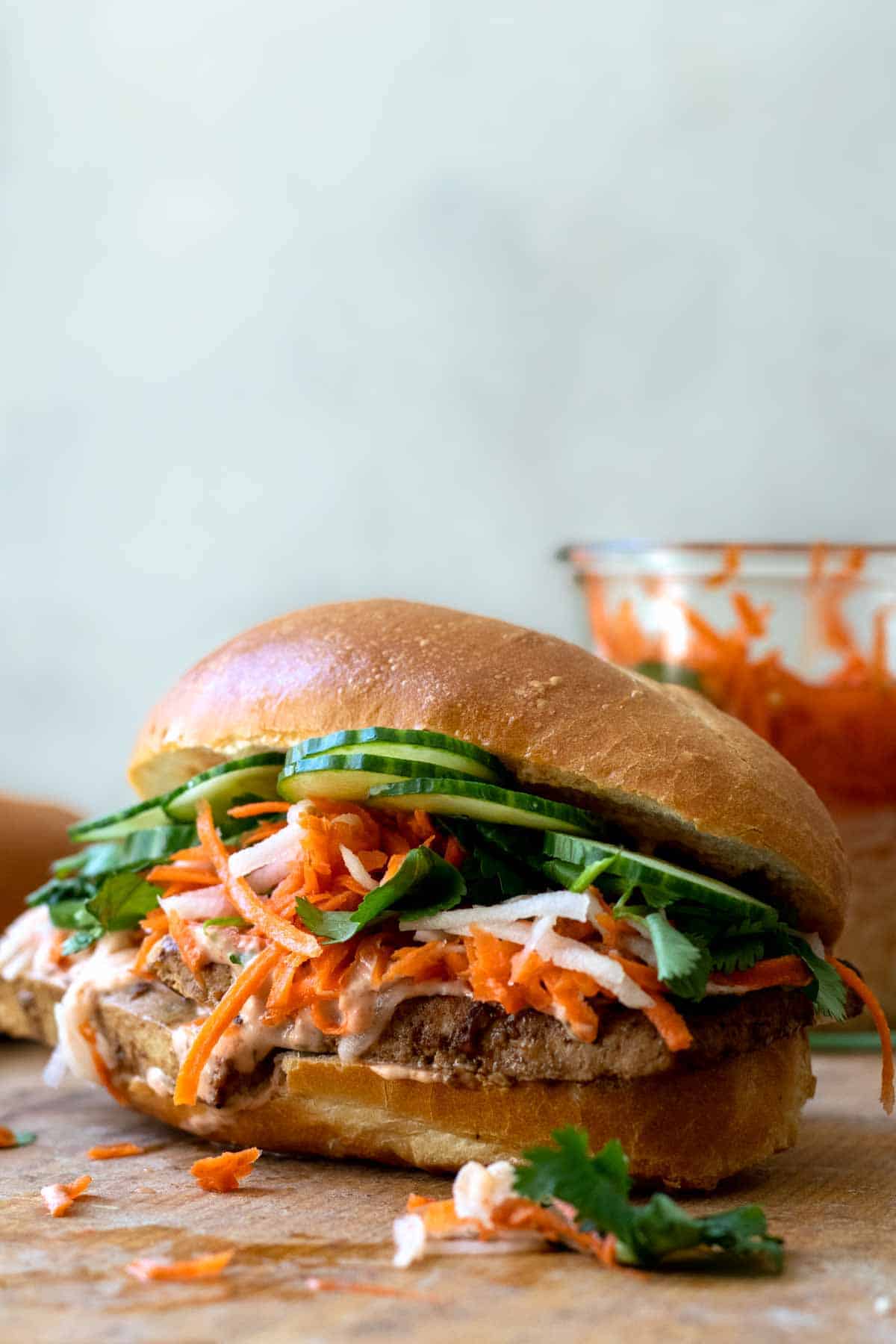 Vegan banh mi using tofu
Some dishes don't translate well into vegan versions, but this Home Cooked Roots banh mi is not one of them. Tofu soaks up sauce amazingly well, and you can't really tell the difference between a vegan and non-vegan banh mi! (Well except for the texture!)
Click here for the vegan Banh Mi recipe.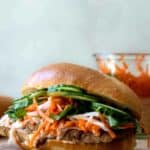 Lemongrass Tofu
If you end up with too much of this herb, here are 39 other ways to cook with lemongrass.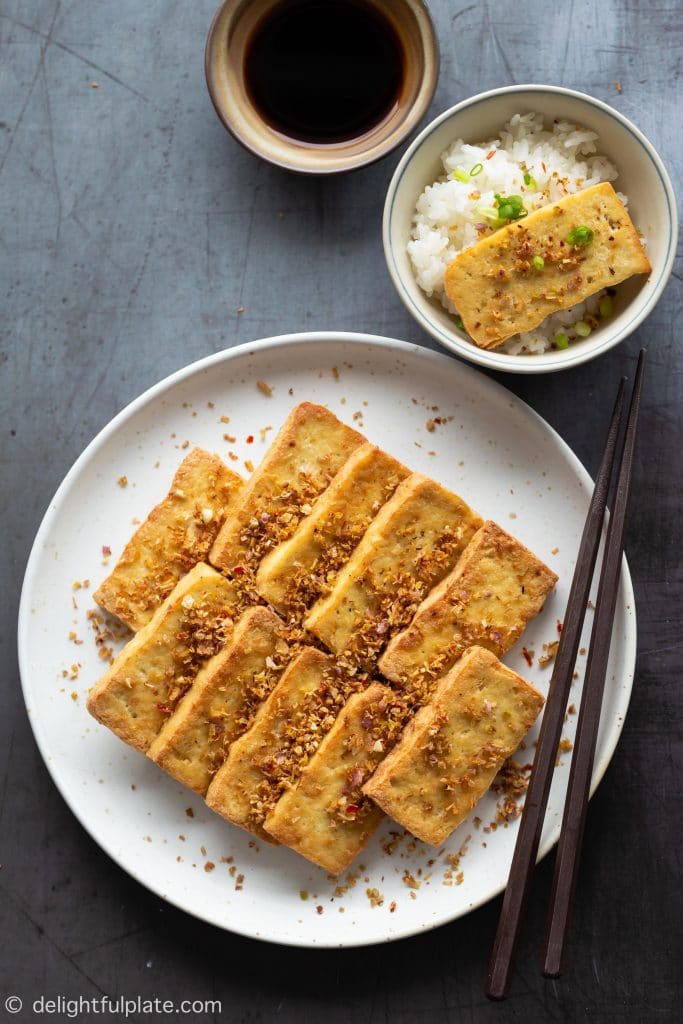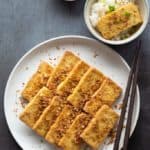 Vietnamese pho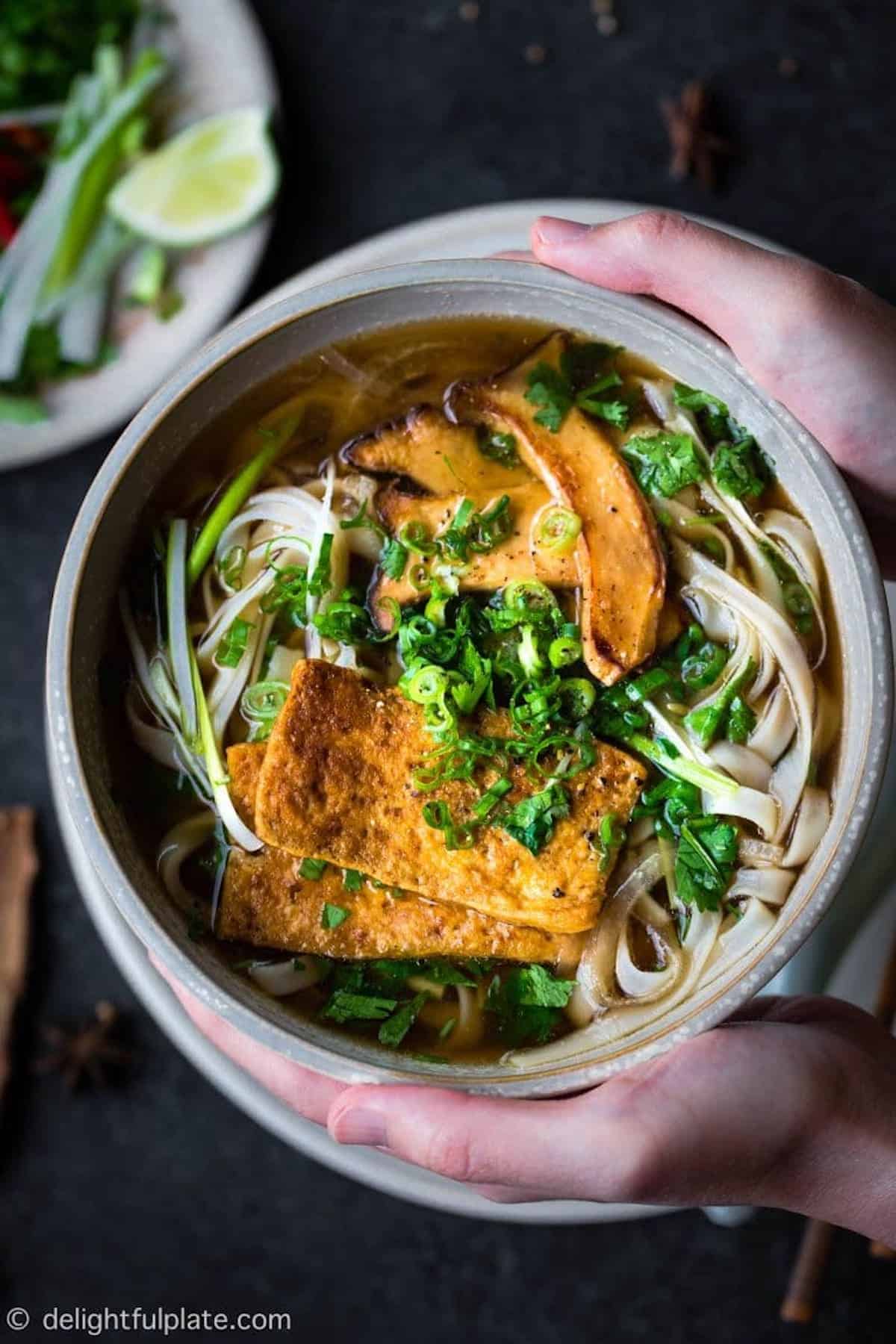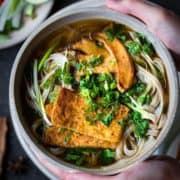 Deconstructed Vietnamese rolls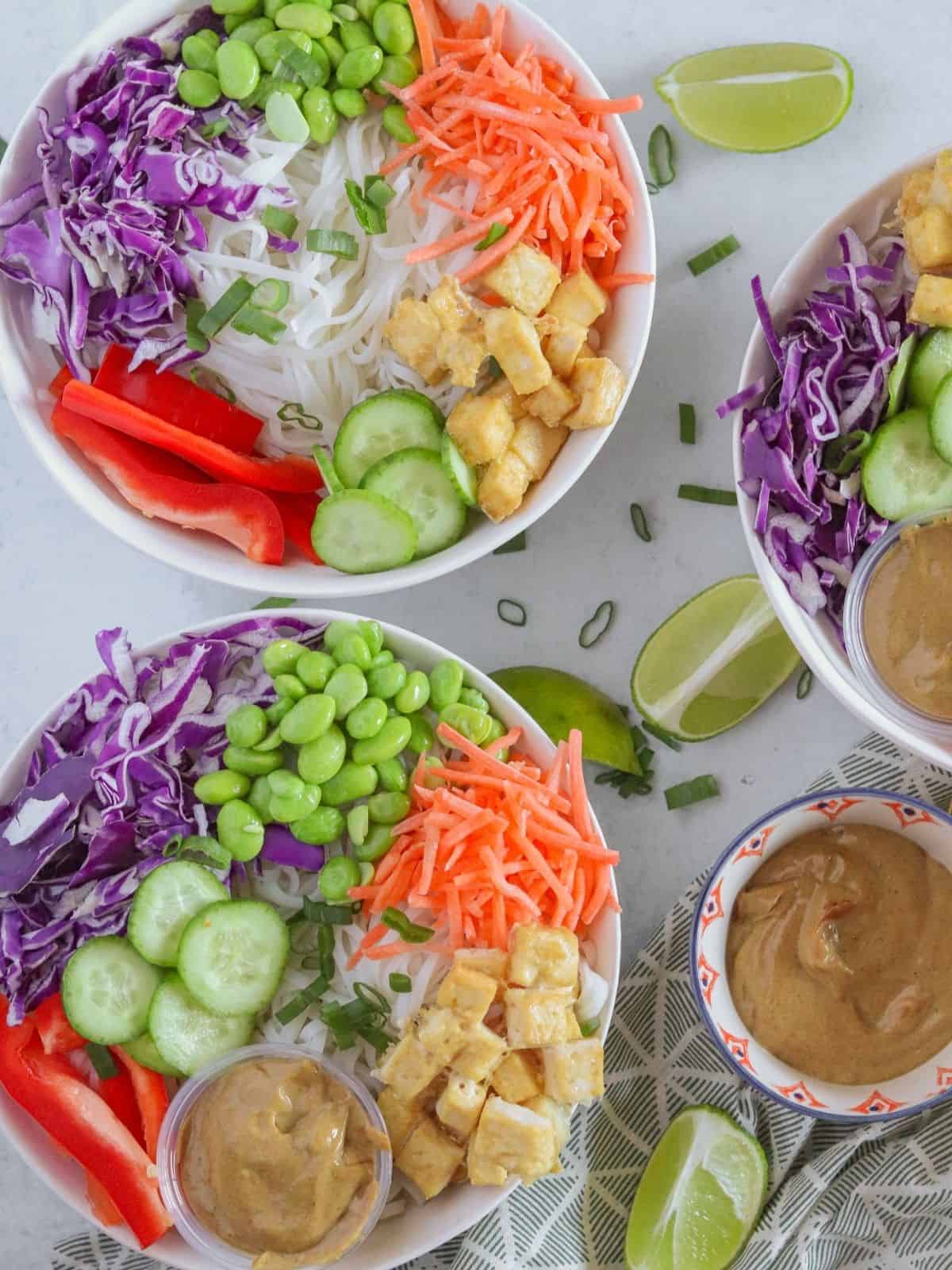 Vietnamese-inspired spring roll bowl
This The Fresh Fig veggie dish is colourful and delicious thanks to the flavourful peanut cilantro sauce (it has 15 reviews with an average of 4.9 stars.) Loaded with fresh vegetables, it's a perfect refreshing dish on a hot day.
Click here for the perfect vegetarian summer recipe.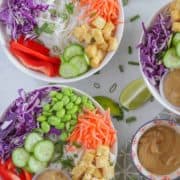 Which of these SouthEast Asian vegetarian recipes is your favourite?
If you've enjoyed the collection of dishes, I'd be super grateful if you shared it on your social media! And maybe you'd be interested in joining my mailing list?