A collection of some of the most popular types of Asian bread, with a link to their recipes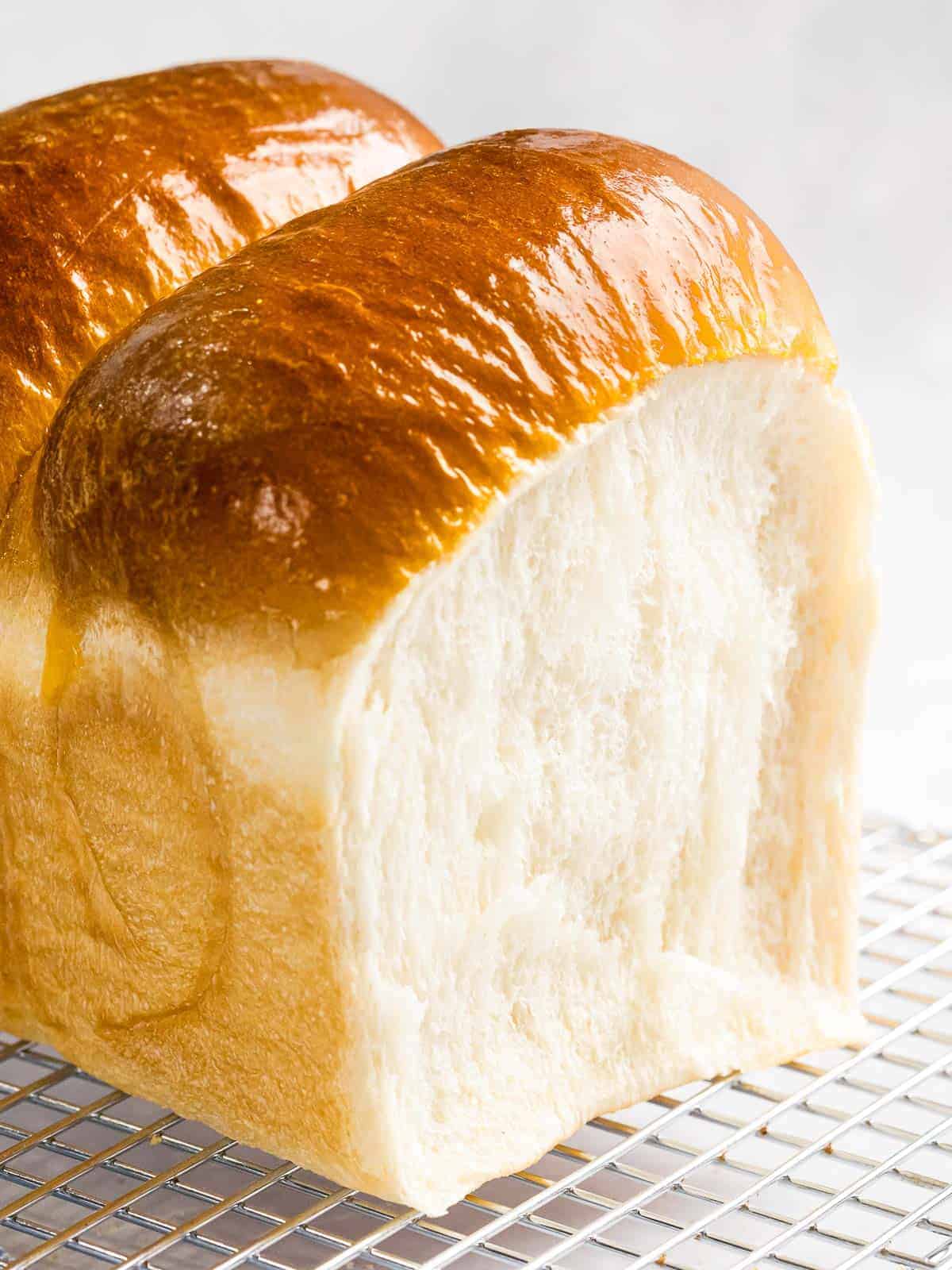 Jump to:
Although bread is commonly associated with a Western diet, it has actually been part of the Chinese diet for over 1500 years, dating back to the Han Dynasty. India too has its own traditional breads, mainly flatbreads and crepes.
As Asia is a huge region, it's not possible to list every single type of Asian bread, but here are some of the most popular ones that you should make sure you try. They're super easy to make at home too, so there's no reason to wait!
The breads are delicious alone or served with chicken tenders or chicken noodle soup. Pair with this sambal mayo sauce or this garlicky cream cheese dipping sauce.
Japanese bread
When people are asked about the difference between Asian bread and Western bread, 1 of the first things that comes to mind is that Asian bread tends to be moister, softer and fluffier. (They're almost like edible pillows or clouds.) Japan, in particular, is known to have delicious types of bread, such as this milk bread.
Good enough to eat on its own, or with this spicy tuna dip/ sambal mayonnaise.
If you'd like to learn the alternative method to make soft Asian bread - i.e. tangzhong- click the link for a recipe from the renown Michelin Guide!
Central Asian bread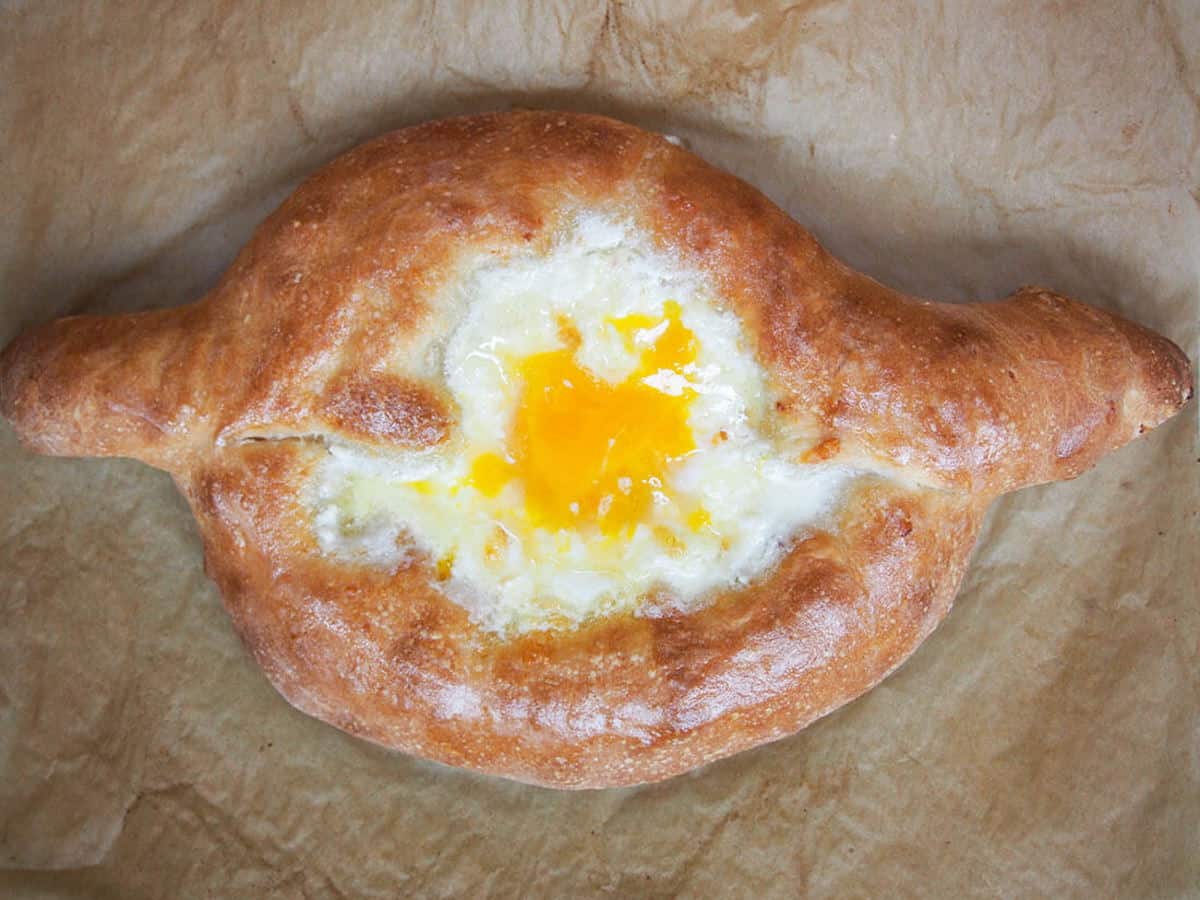 Chinese Bao buns
Bao is a yeast leavened Chinese bun that is eaten both filled and unfilled. Unfilled bao buns are 100% soft, fluffy bread, whilst the filled versions can have anything from char siu (savoury filling) to lotus paste (sweet filling) inside.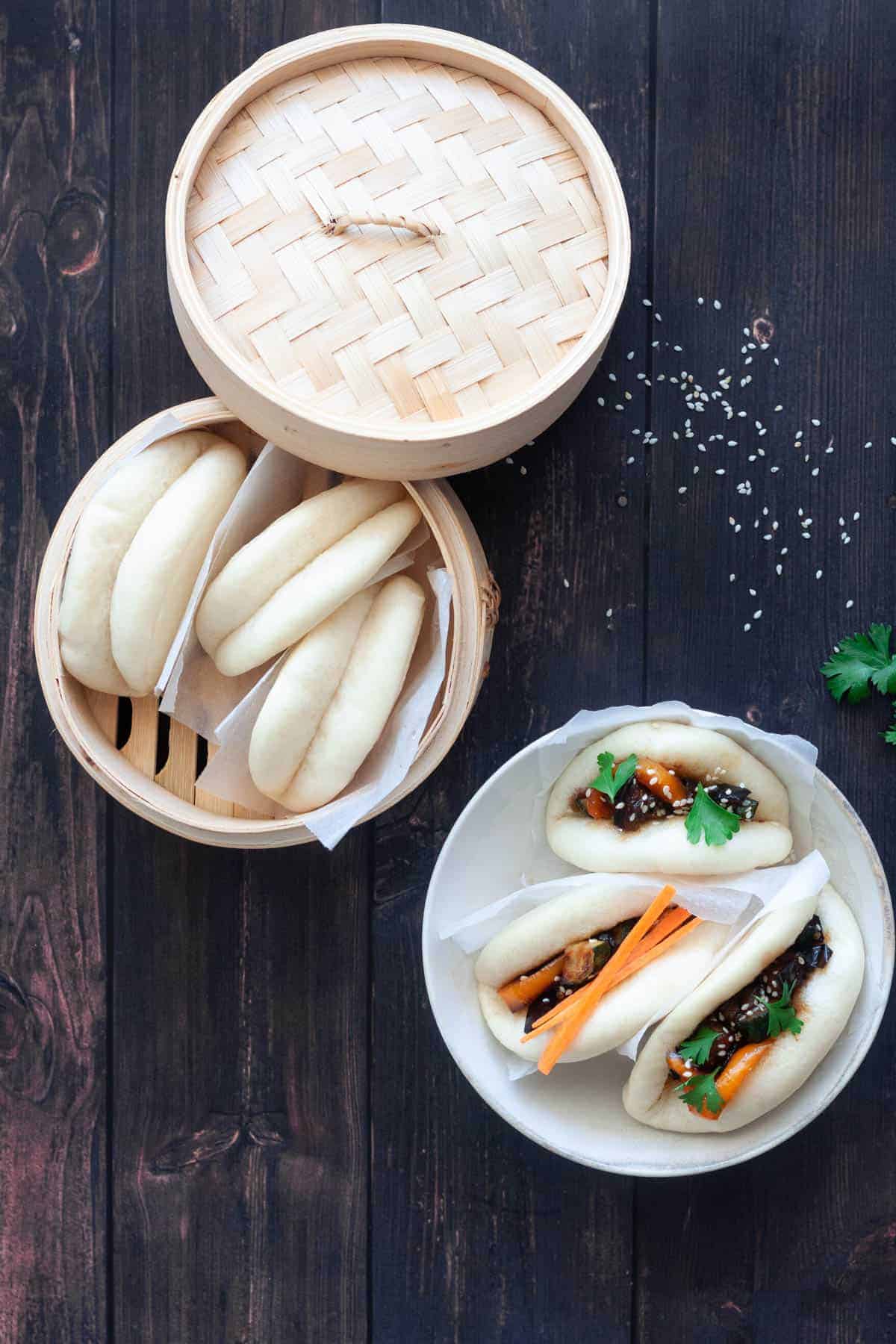 1 characteristic of bao is their pure white colour, which is thanks to the special Hong Kong flour used. Hong Kong flour is a super soft, highly bleached flour that has a slightly higher protein content compared to cake flour (8-10%.) (If you don't have Hong Kong flour, regular flour works too, but you won't get such snow-white rolls.)
Asian flatbreads
Scallion pancake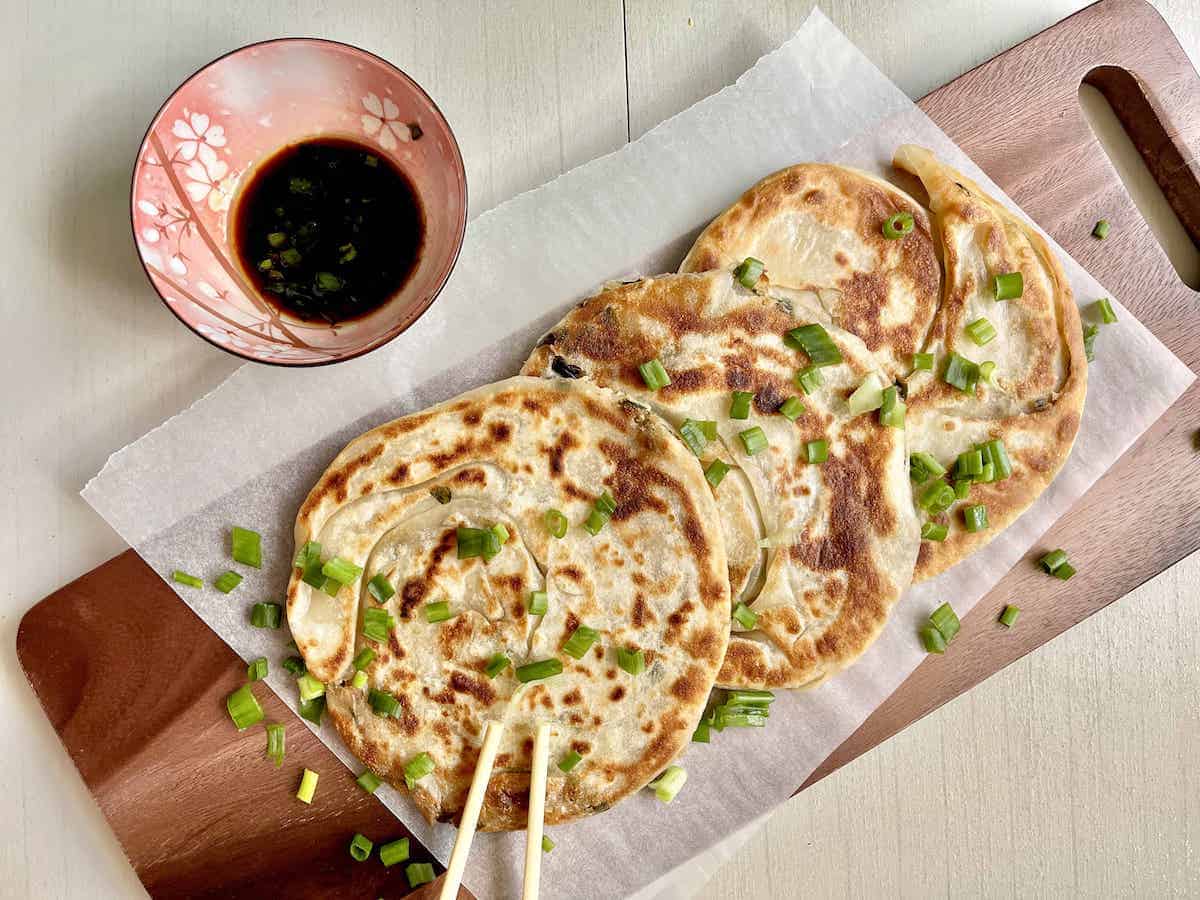 Turkish flatbread
Naan
Naan is a chewy bread that is usually made in a tandoor, or clay oven. As most of us don't have 1 at home, these recipes, which range the gamut from sweet to savoury, have simplified the process for home cooking whilst not compromising on the result!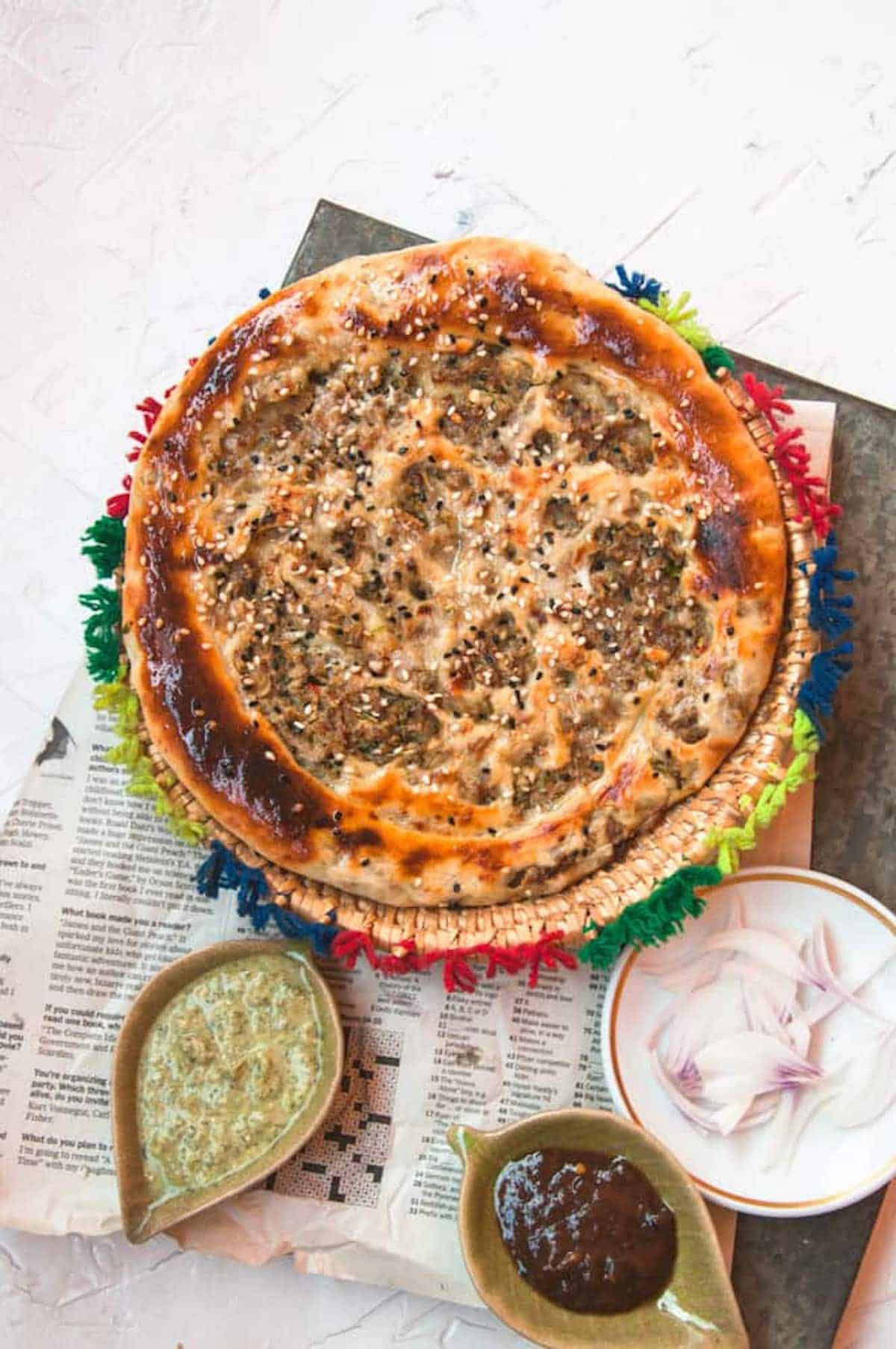 If you prefer something more savoury, try the Keema flatbread instead! One great thing about Naan bread is that you can easily switch out the filling- if you're cutting down on meat, you can always stuff it with garlic butter or cheese instead!
Paratha
Besides Naan, another popular Indian flatbread is paratha, which come both plain or with stuffing. Click here for the best Indian side dishes to serve with paratha (or naan.)
Vietnamese baguette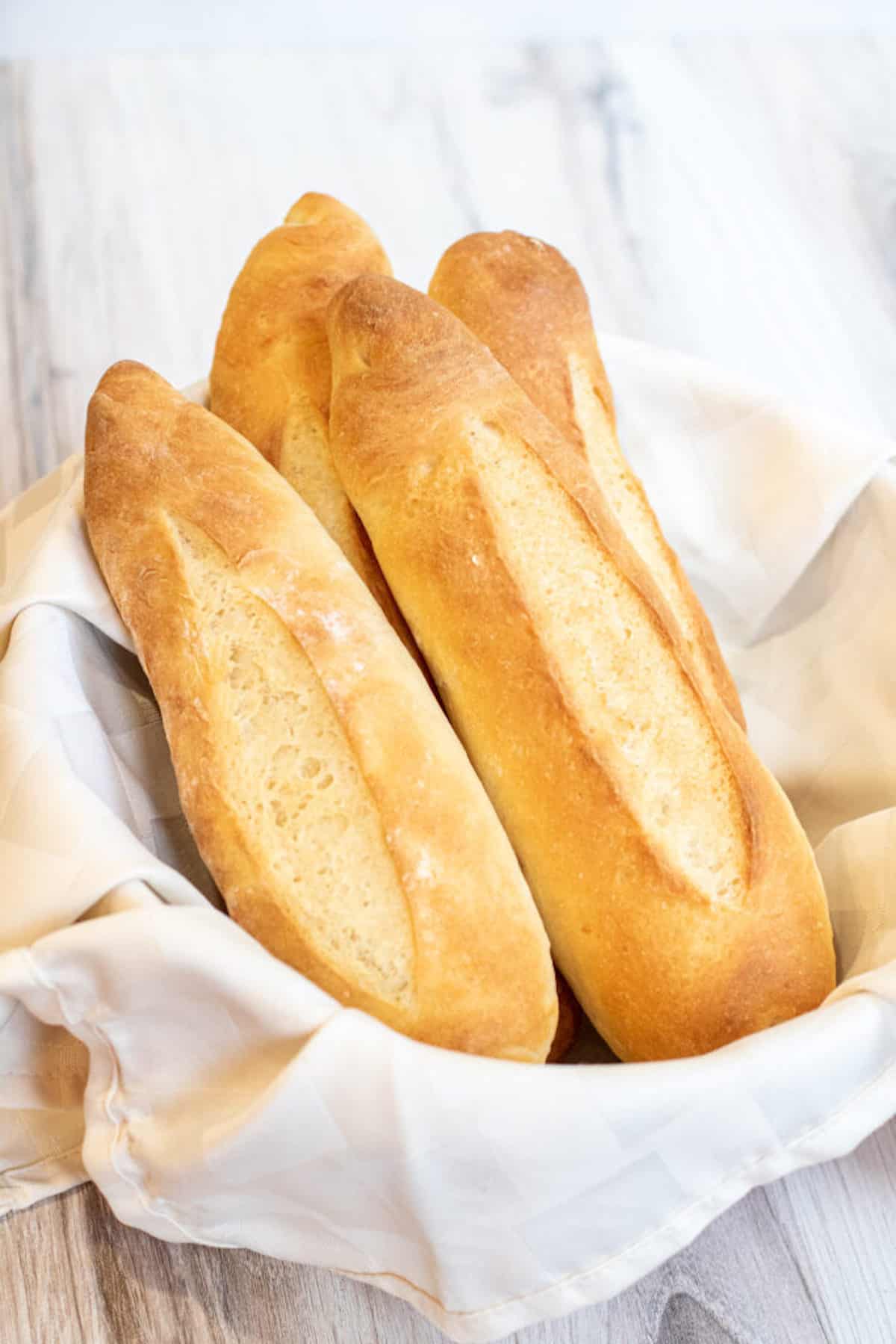 Which of these types of Asian breads was your favourite? Before you go, here are some of my popular Asian Recipes that you may be interested in: