If you're wondering what to eat with samosa, here are the best ideas for side dishes, from traditional Indian food to modern fusion dishes.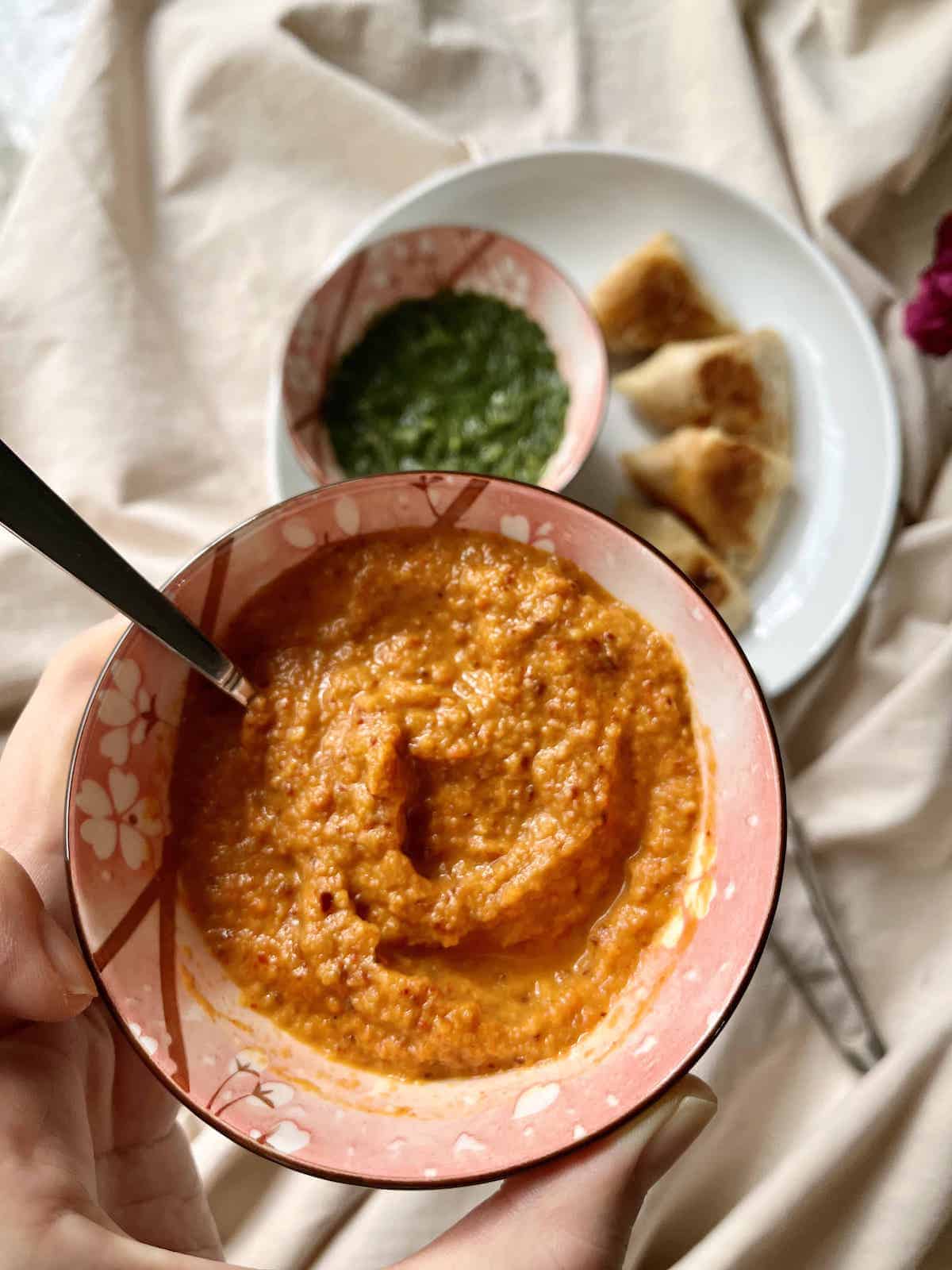 Jump to:
There are few things as delightful as biting into a crispy, golden brown samosa, bursting with a flavorful filling.
While these savory triangular pastries are undoubtedly a treat on their own, pairing them with the right accompaniments can make them even better! The classic samosa dips and chutneys, for example, provide that burst of acidity necessary to lift the taste of the curried filling.
Scroll down to find more of the best samosa side dishes!
Note: Baked samosas are much healthier than the traditional fried.
Chutneys & Dips
Green Sauce & Red Sauce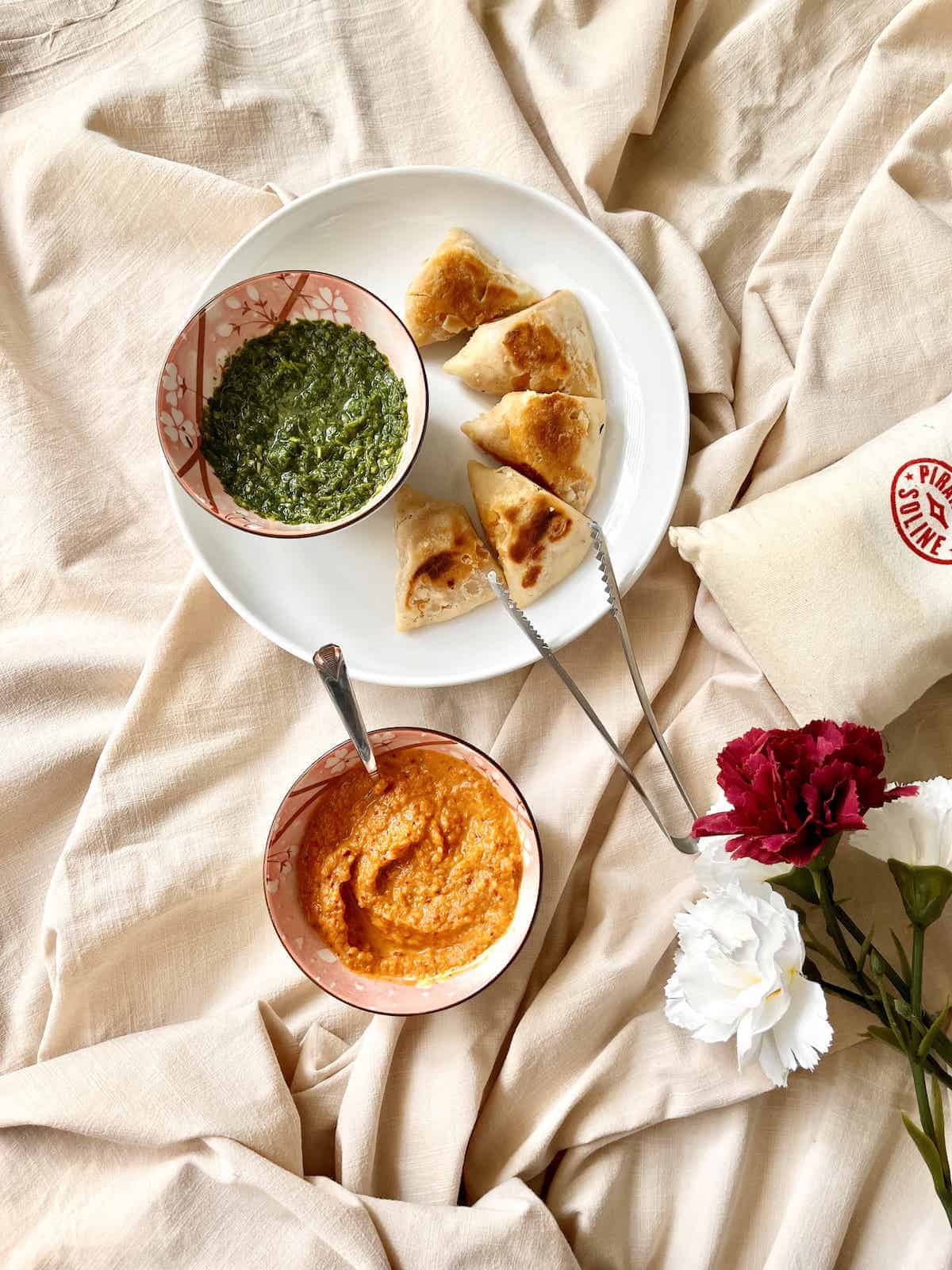 These colourful dipping sauces are a must have when you eat samosa! The freshness of the cilantro is wonderful with other deep-fried Indian Chaat too.
samosa sauce recipe (indian chaat dipping sauce)
samosas are an indian deep-fried snack that are delicious on their own but often served with chutneys. Here are 2 delicious samosa sauce recipes, which can also be used as indian chaat dipping sauces.
Click here for the classic samosa sauces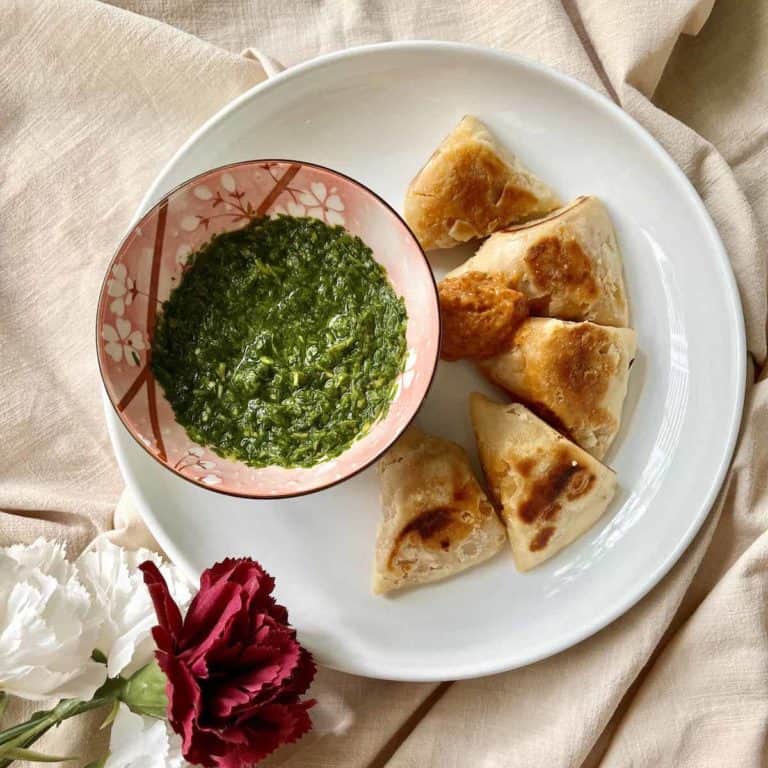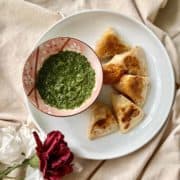 Indian Tamarind Sauce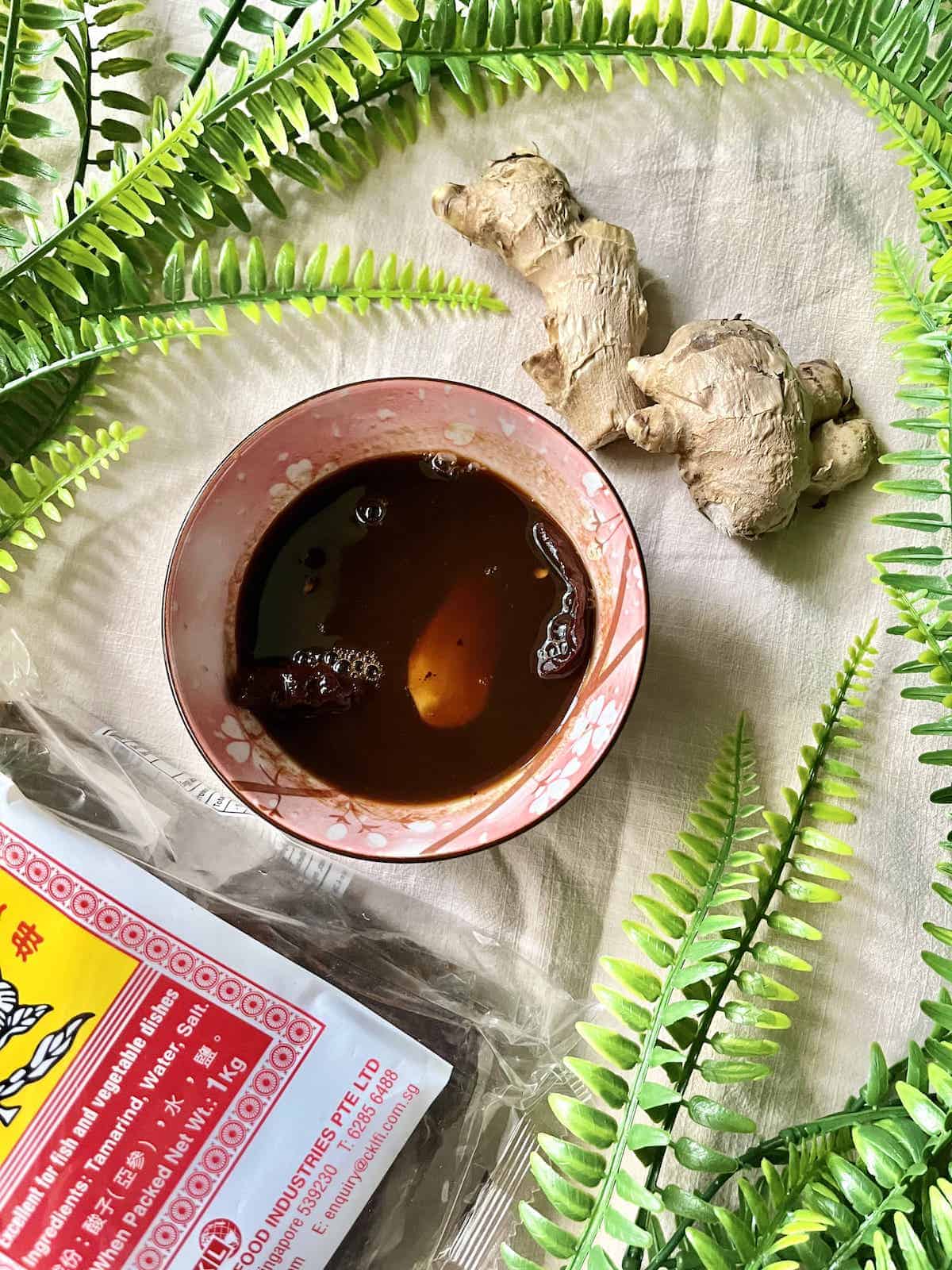 Another popular accompaniment to samosas is this spiced tamarind sauce. Tangy but sweet, it elevates the flavor of samosas perfectly.
Tip: To make it into a thicker chutney, add less water.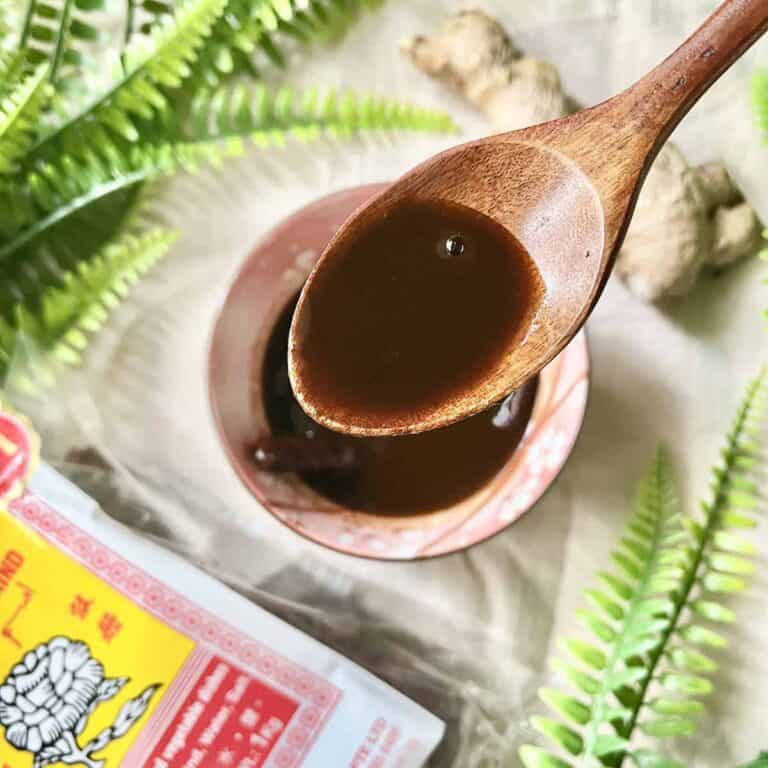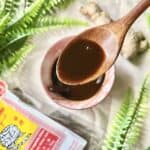 Mango Chutney
Chutneys are a staple when it comes to serving samosas. Made with a variety of fruits, vegetables, and spices, they provide a burst of flavor and acidity that perfectly complement the savoriness of the samosa.
1 popular chutney to serve with samosas is mango chutney, which is beautifully orange, sweet and tangy. You can also make it a bit spicy by adding some chili!
Mint Cilantro Chutney
For a more refreshing and cooling flavor, mint chutney is an excellent choice. It only needs 5 minutes to make and is a good side dish for those who can't take the heat!
Tomato Garlic Chutney
This garlic chutney adds depth and spice to many dishes, not just samosas!
Cucumber Raita
Yogurt-based dips such as cucumber raita and yogurt sauce offer a cooling balance to the spices of the samosa filling.
Tip: if you ever feel like your tongue is on fire from too much chili, have a cup of milk! It helps tone down the spice remarkably.
Snacks and Street Food
Samosas are often served with other Indian snacks (chaat) to enhance taste and variety.
Aloo Tikki
These deep-fried potato patties are delicious with the tangy chutneys too!
Bhel Puri
This vegan Indian Street snack is a puffed rice mixture that is simultaneously sweet, sour, and spicy! It's very fun to eat!
Sev
Sev are crunchy noodle-like snacks made from chickpea flour (besan flour) that can be found in almost every Indian household. They are usually topped with chaat masala.
Soups
Tomato Rasam Soup
Tomato Rasam is an Indian clear soup usually served with rice. No reason you can't serve it with samosa too!
Vegetables
To round out your samosa experience, consider serving them with fresh, flavorful salads and sides.
Steamed Vegetables
As samosas are fried, steamed vegetables are a healthier side dish to lighten the meal.
Steam an array of veggies such as carrots, potatoes, broccoli, and cauliflower, You can toss them in a flavorful dressing or dip them in the sauces and chutneys above!
This creates a lighter, healthier side dish that complements the richness of samosas.
Kachumber Salad
This is a refreshing Indian salad that is seen in most Indian restaurants. It is made from cucumber, tomato, and onions, then tossed with spices till it's bursting with flavor!
Basmati Rice Salad
Basmati Rice Salad is a light and flavorful rice salad: basmati rice is tossed with fresh herbs, such as mint leaves, and vegetables to make a light and refreshing side dish.
Bombay Carrot Salad
Bombay Carrot Salad is a tangy and slightly sweet salad. Grated carrots are mixed with cashews, ginger, garlic, and raisins. I feel hungry already!
Tip: you can use peanuts if you're on a budget!
Sambar
This South Indian Sambar is a hearty lentil stew flavoured with curry leaves and dried chilies.
Carbs
Served over a bed of basmati rice or with whole-grain naan, samosas can make for a hearty lunch or dinner.
Roast Potatoes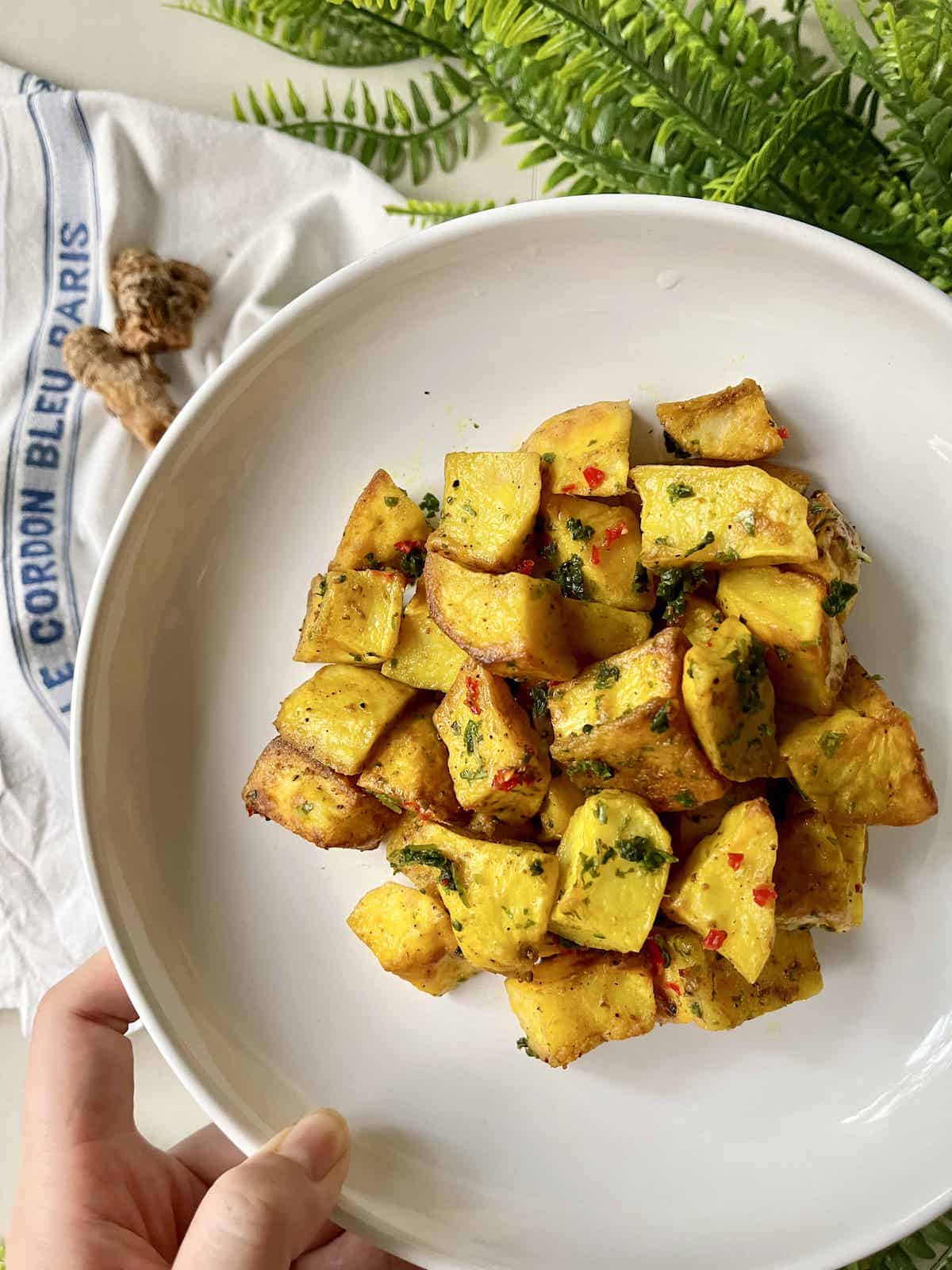 📋 Quick & Easy Turmeric Potatoes
These roasted turmeric potatoes are super quick and easy as the potatoes aren't parboiled before baking. Golden and spiced from the turmeric, they're nonetheless delicious- firm outside but warm and melt-in-your-mouth inside! (I also show you how to parboil them for a super crispy turmeric roast potatoes, if that's what you're looking for!)
Click here for the spiced golden potato recipe.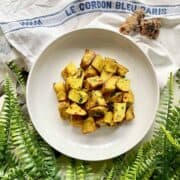 Curries
On their own, samosa can be a bit dry and a curry on the side would go very well!
Veggie Korma
Vegetable Korma is a mild curry in which vegetables are simmered in a luscious, creamy spiced sauce till tender. Both healthy and tasty!
Palak Paneer
This creamy spinach and paneer cheese curry is my favourite Indian dish to order when eating out.
Note: much as we all love cheese, there should be more spinach than paneer in this dish! If you really can't do without your paneer, you can serve pan-fried paneer on the side. It's a great protein boost too!
Keema Curry
Keema Curry is a rich stew made from tomatoes and ground beef or ground mutton. Serve with Roti, Pao Dinner Rolls, other breads, or rice to really soak up the flavors!
Note: you can add peas for a burst of color if you wish.
Chana Masala
Chana Masala is a chickpea curry made with 10 ingredients and on the table in 30 minutes. Plus, it's vegan and gives you an added protein boost!
Lentil Dahl
Lentil Dahl or stew is a hearty mixture of lentils, vegetables, and spices that will warm you right up when it's cold out!
Aloo Palak
Put away the Aloo Gobi, and give its lesser-known cousin, Aloo Palak, a try! This spinach and potato curry will make sure you eat your 5-a-day as it packs in a lot of greens!
Drinks
Turmeric Tea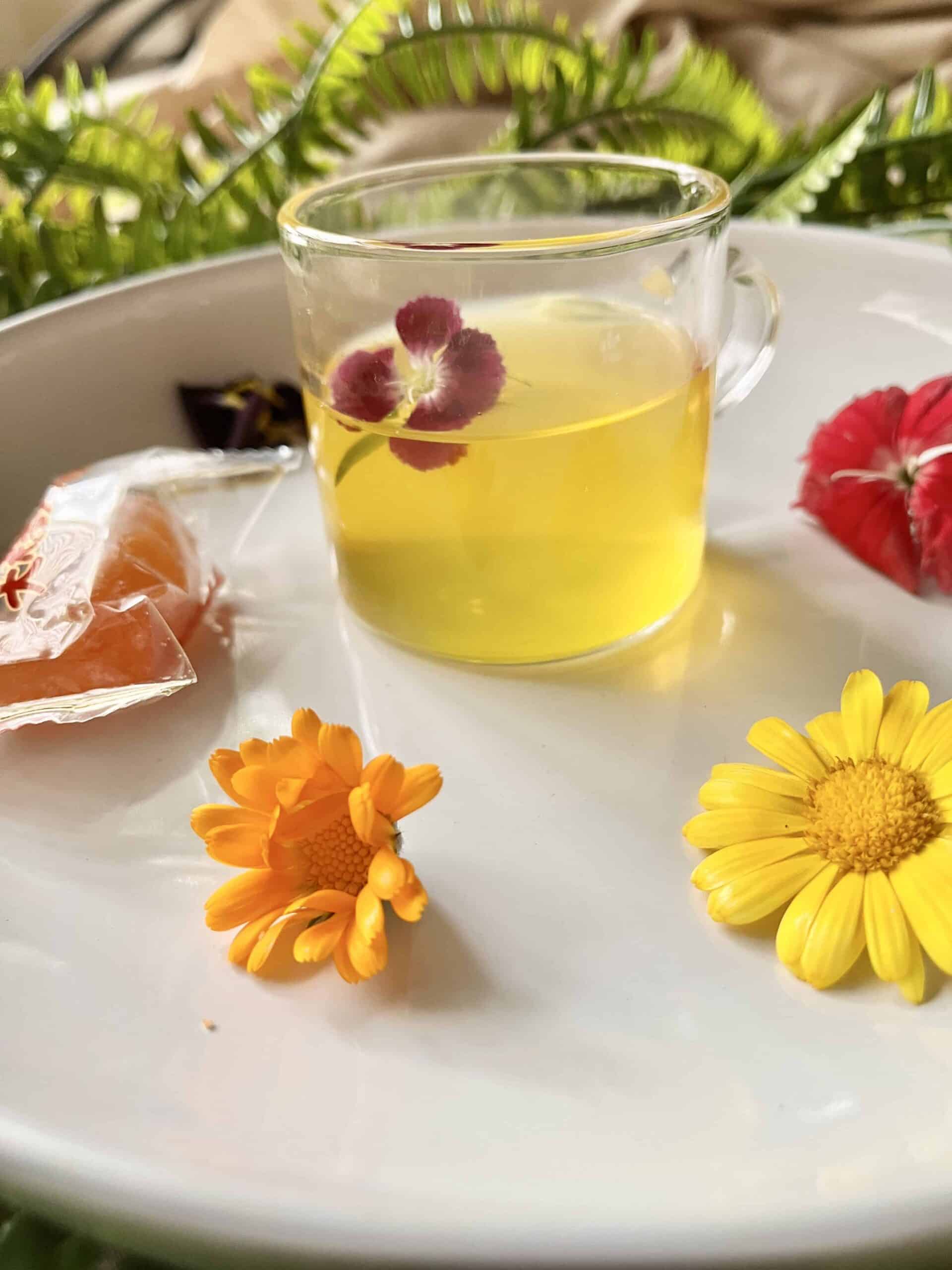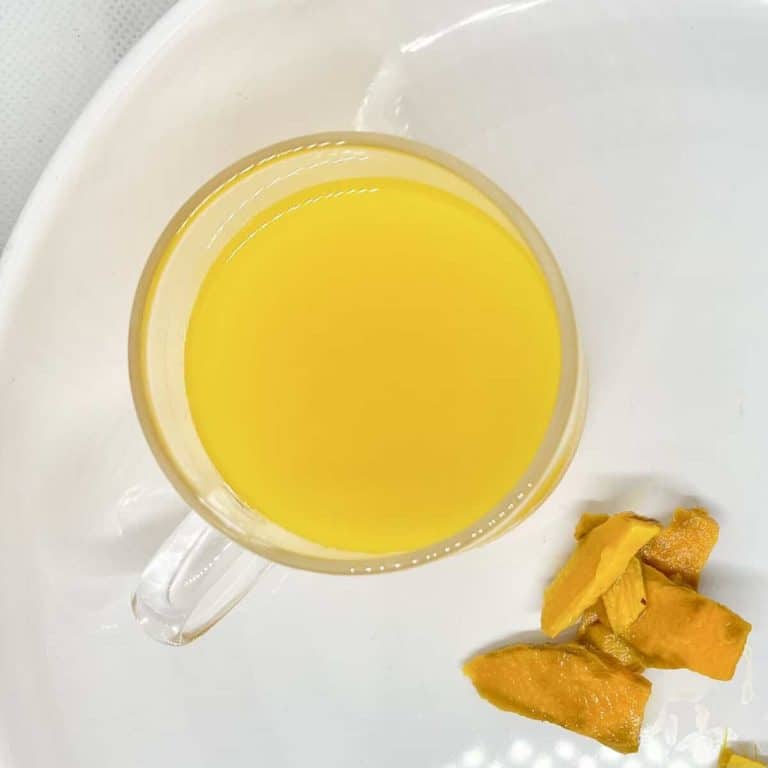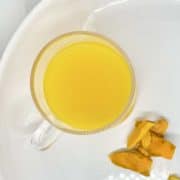 Dirty Chai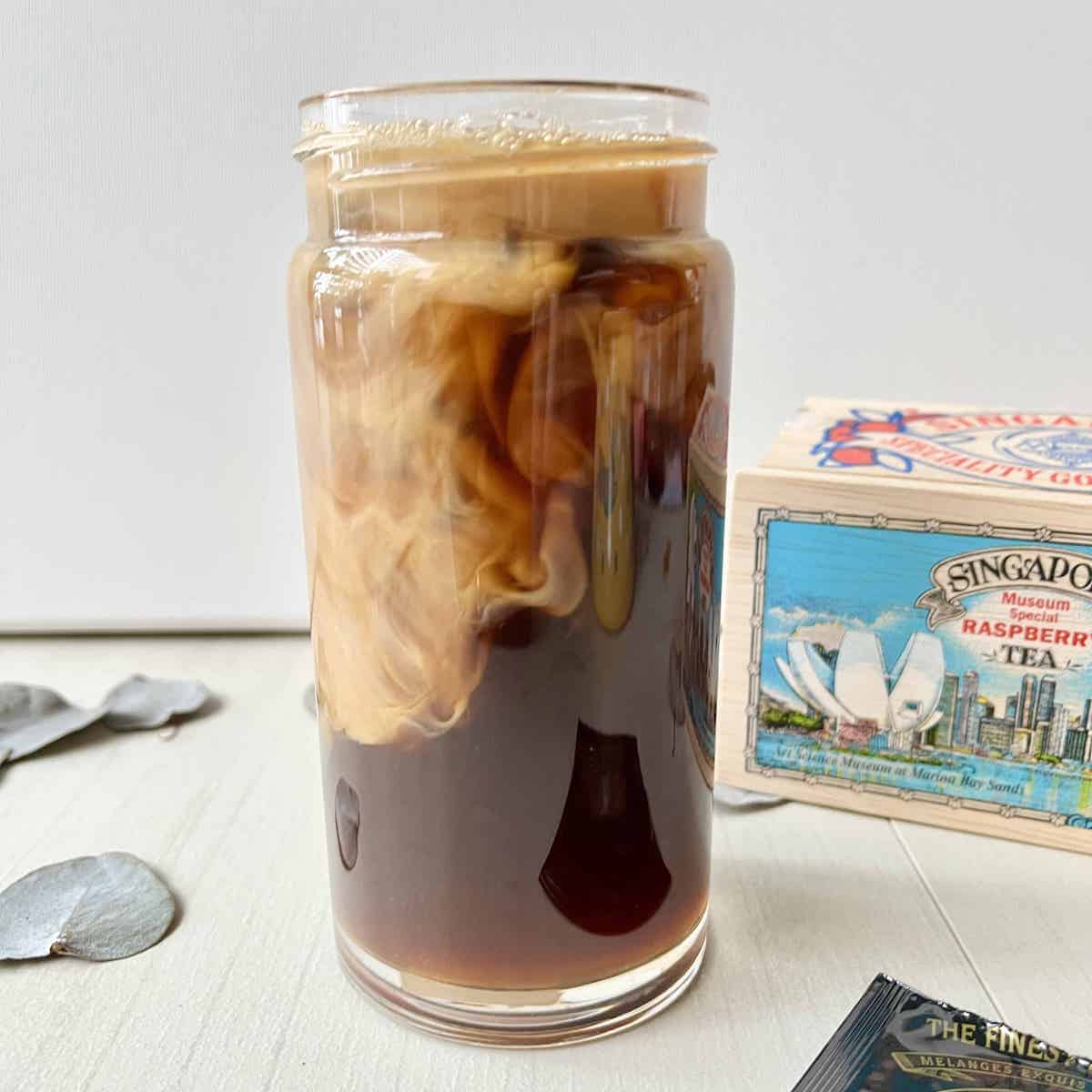 A good Masala Chai wouldn't go amiss, but you can also go for something more modern, like Chai Coffee, Green Tea Chai or even Matcha Chai? They're very simple to make when you have chai concentrate on hand!
Dirty Chai Latte
Dirty Chai Latte is sweet and spicy from the Chai but has a deep, roasted flavor from the coffee to make it more complex. Together with the frothy top, it's simply delicious! I show you how to make it in 3 ways: from scratch, using Chai Concentrate (along with a homemade recipe) and using tea bags!
Click here for the Coffee Chai drink.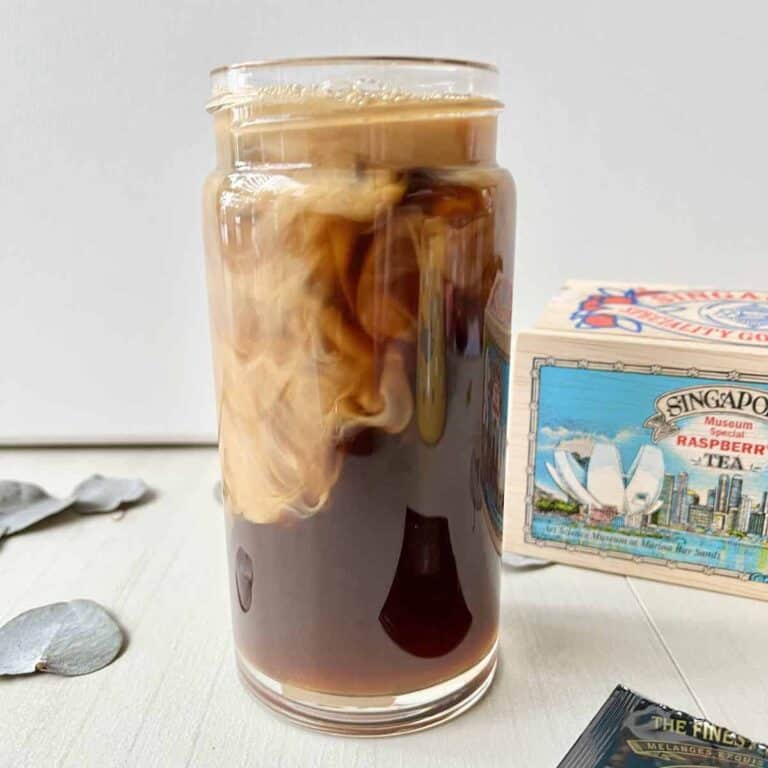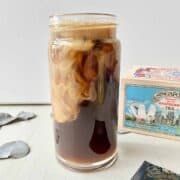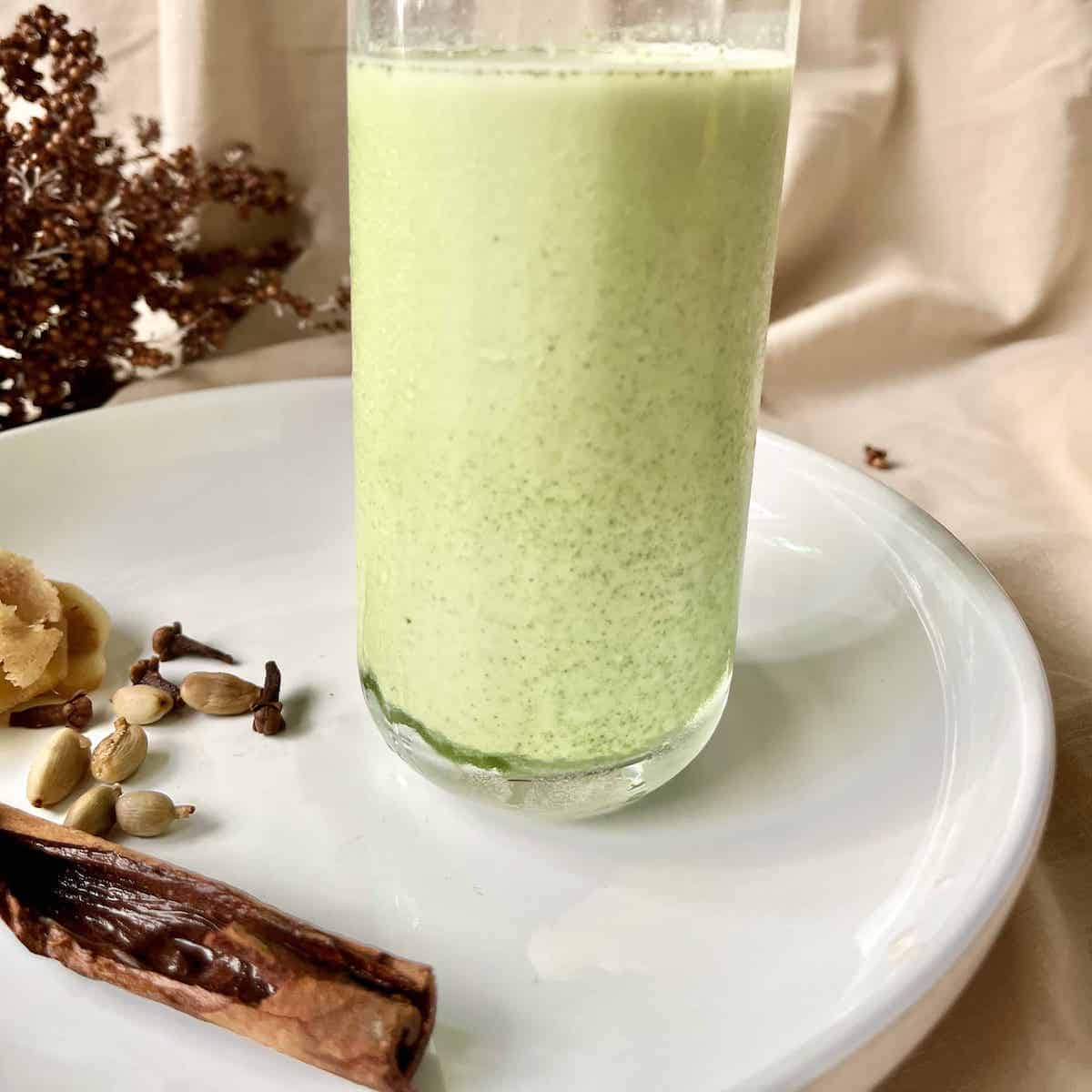 Starbucks Matcha Chai Latte
This easy copycat recipe makes a delicious spiced Starbucks Matcha Chai Latte recipe using only 4 ingredients and 5 minutes! It's delicious both hot on a cold day or iced in summer and allows you to easily recreate your coffee house experience at home!
Click here for the Starbucks Copycat recipe.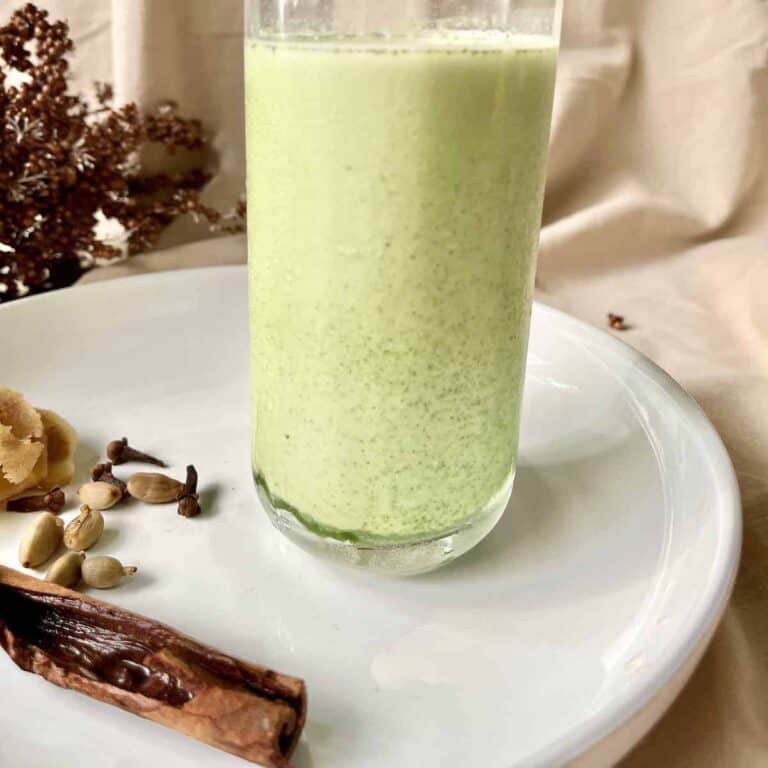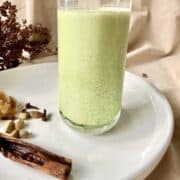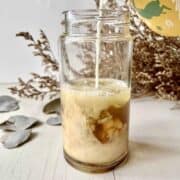 Lemongrass Tea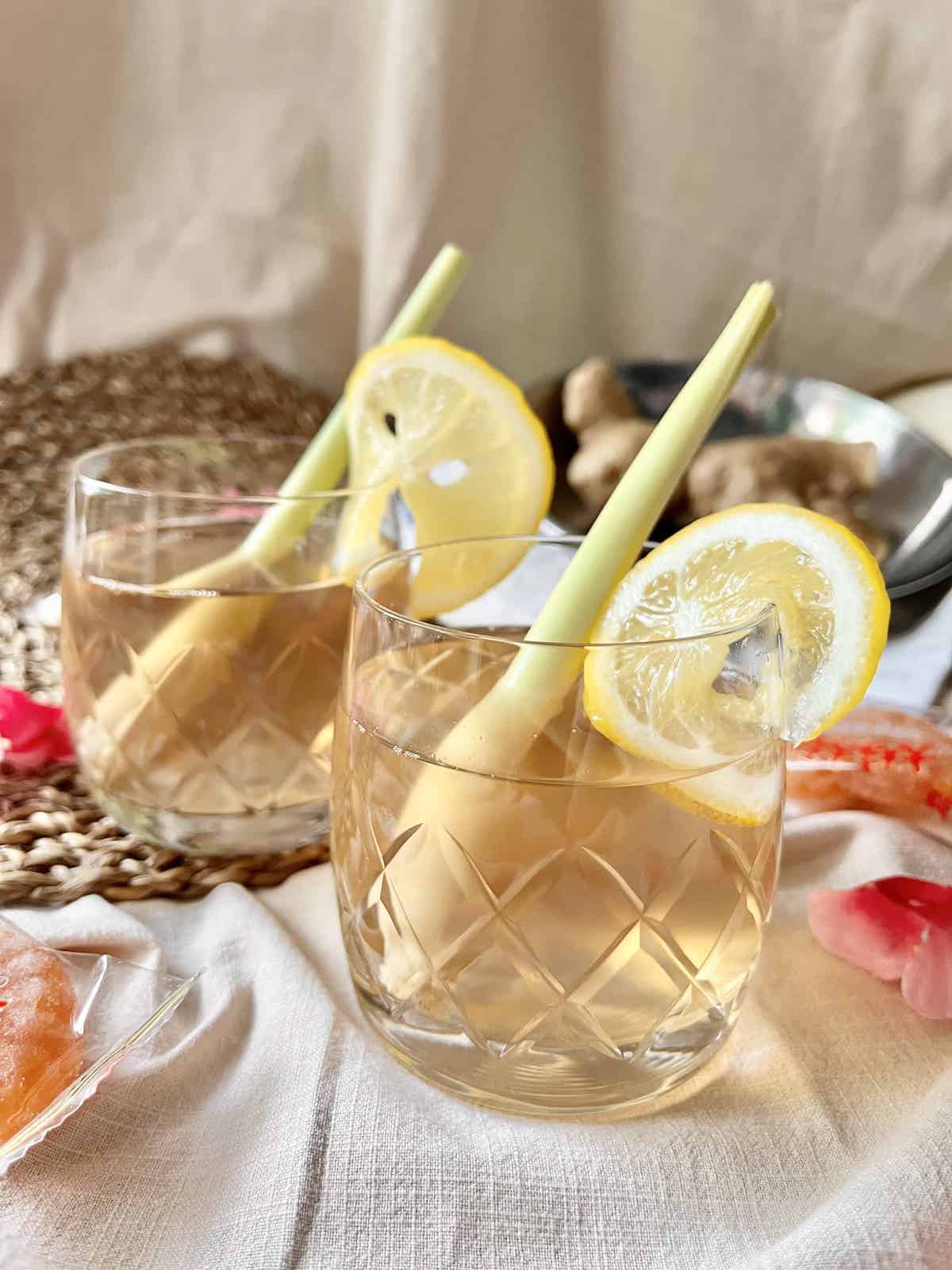 Ginger lemongrass tea recipe
This ginger lemongrass tea recipe is a fragrant, no-caffeine tisane that tastes great both hot and chilled. Jazz it up with some edible flowers, mint leaves or slices of lemon to make the perfect summertime drink!
Click here for the ginger tea recipe.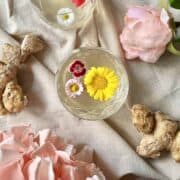 If these Samosa Side Dish recipes were helpful, maybe you'd like to sign up for my Asian food newsletter?