Easy canned lychee recipes (litchi recipes), ranging from savoury dinner recipes to non-alcoholic drinks and desserts.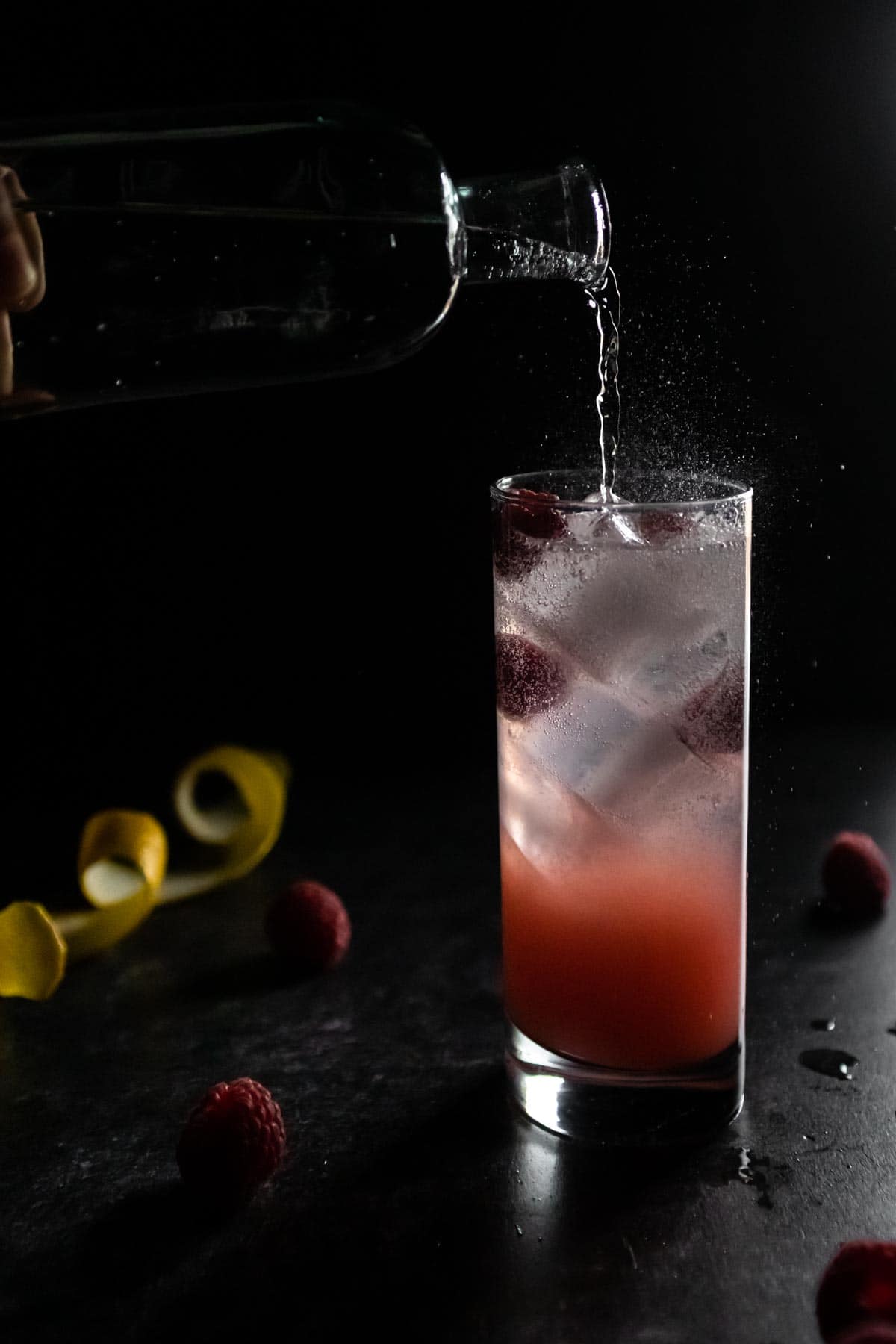 Jump to:
What is Lychee?
Also known as litchi, lychee (荔枝, lì zhī) is a fruit from the Soapberry family. Native to Southern China, it is documented in Chinese records dating back to 2000BC and used to be a delicacy of the Chinese royalty.
Fresh lychee can be difficult to find off-season, even in an Asian country like Singapore, which is why I'm doing this list of easy canned lychee recipes.
Fruit of love: Yang Gui Fei is a Chinese imperial concubine famed for her beauty and for being doted on by Emperor Li Long Ji (Xuan Zhong). 1 well-known Yang Guide Fei anecdote is how the Xuan Zhong Emperor used the diplomatic courier system (where people rode night and day), travelling 1900 miles, just so that she could eat fresh lychee.
Warning
There is a large seed in the middle of the lychee, so be careful when eating it- it's not only a choking hazard, the seed is also toxic. (Lychee skin is also inedible FYI.) In addition, unripe lychees have toxins that can lead to very, very low blood sugar, so always make sure your fruit is ripe.
In 2019, according to CNN, many children in Northern India died from a brain disease associated with toxins from lychees. According to BBC, the children ate a lot of lychees on an empty stomach so perhaps don't do that!
Food Pairings
Lychee goes fantastically with rose flavour. It is also a match made in heaven with citrus fruit, ginger and tropical fruit such as the coconut.
For cocktails, lychee works well with vodka, sake and tequila, although there is also a lychee wine that you could use.
Expert Tips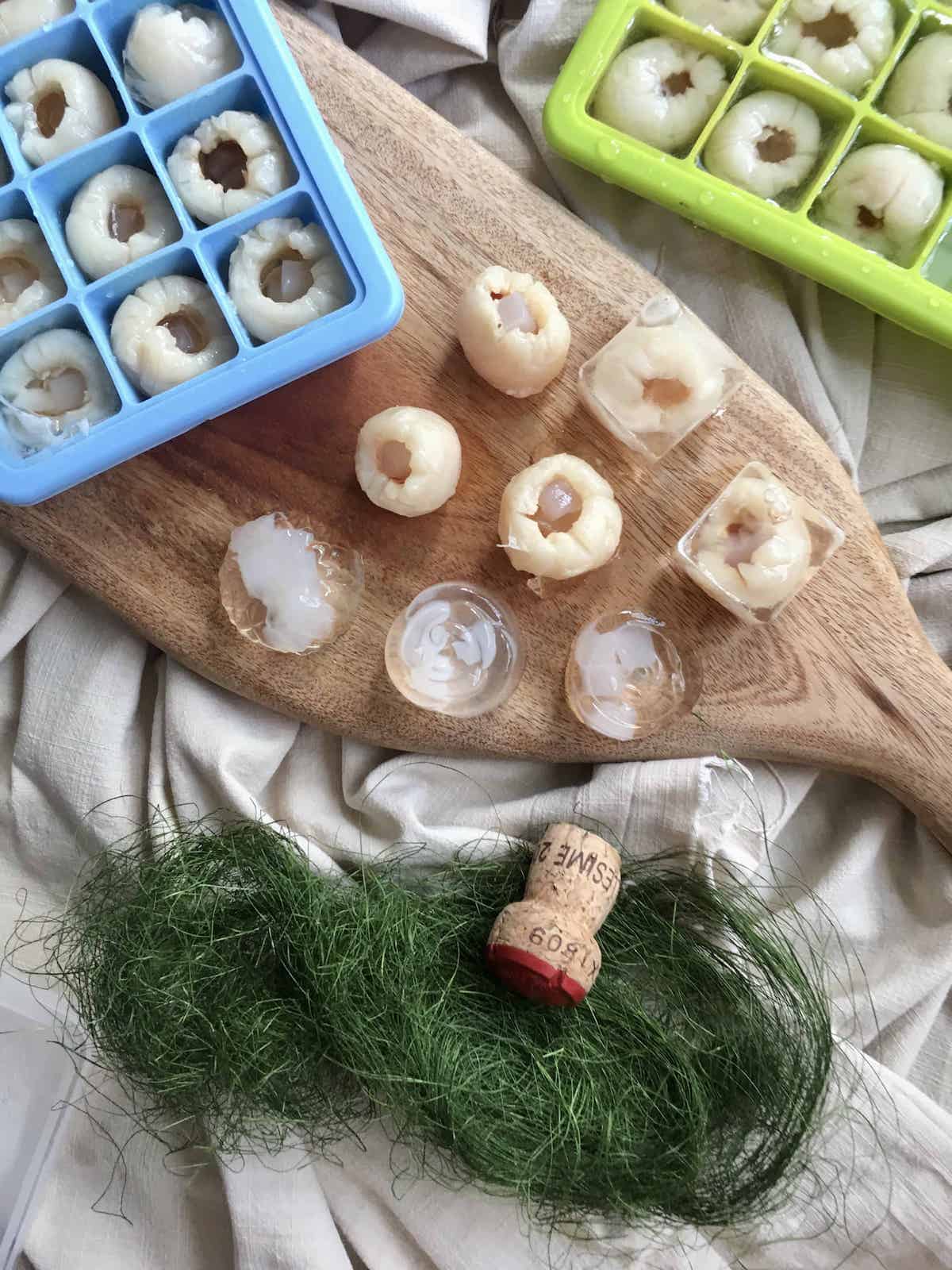 1. You can use the syrup from the can of lychees in place of sugar in lychee dessert recipes- the syrup is very fragrant!
2. Alternatively, you can make your own lychee syrup by boiling the fruit with water and sugar- it's great for sweetening lychee drinks such as tea or lychee martini.
FAQs
Can you freeze lychee?
Lychees can be frozen both peeled and unpeeled- its high water content (69%) helps it to freeze well. (Preferably freeze with the skins still on for protection. The skin will turn a weird icky brown but the inside flesh will stay good.)
What does lychee taste like?
Lychee fruit is sweet, with a very floral flavour, which is why it is often paired with ingredients like rose and champagne.

Savoury Dishes
Prawn and Lychee Salad
Poach prawns, preferably in coconut water to make it even sweeter, then toss with lychees, sliced shallots and sliced spring onions. Use Vietnamese Nuoc Cham sauce as the dressing and sprinkle toasted ground peanuts or toasted dessicated coconut on top. Delicious!
This makes the perfect side dish in summer when it's too hot to cook much!
Duck Curry
When my father lived in Bangkok, Thailand, we often ate curries that were sweetened with lychees. Click here to try Gordon Ramsay's duck and lychee red curry, his re-interpretation of a Thai dish.
Chicken Stir-fry
Lychees are also used in Chinese savoury recipes, usually with crab. For a more accessible recipe- not everyone can cook crab at home!- check out this Lee Kum Kee chicken & lychee recipe.
Fried Rice
Lychees add a delicious burst of sweetness to fried rice, such as this Thai Khao Pad Lin Gee recipe. For more Asian fried rice ideas, click here.
Desserts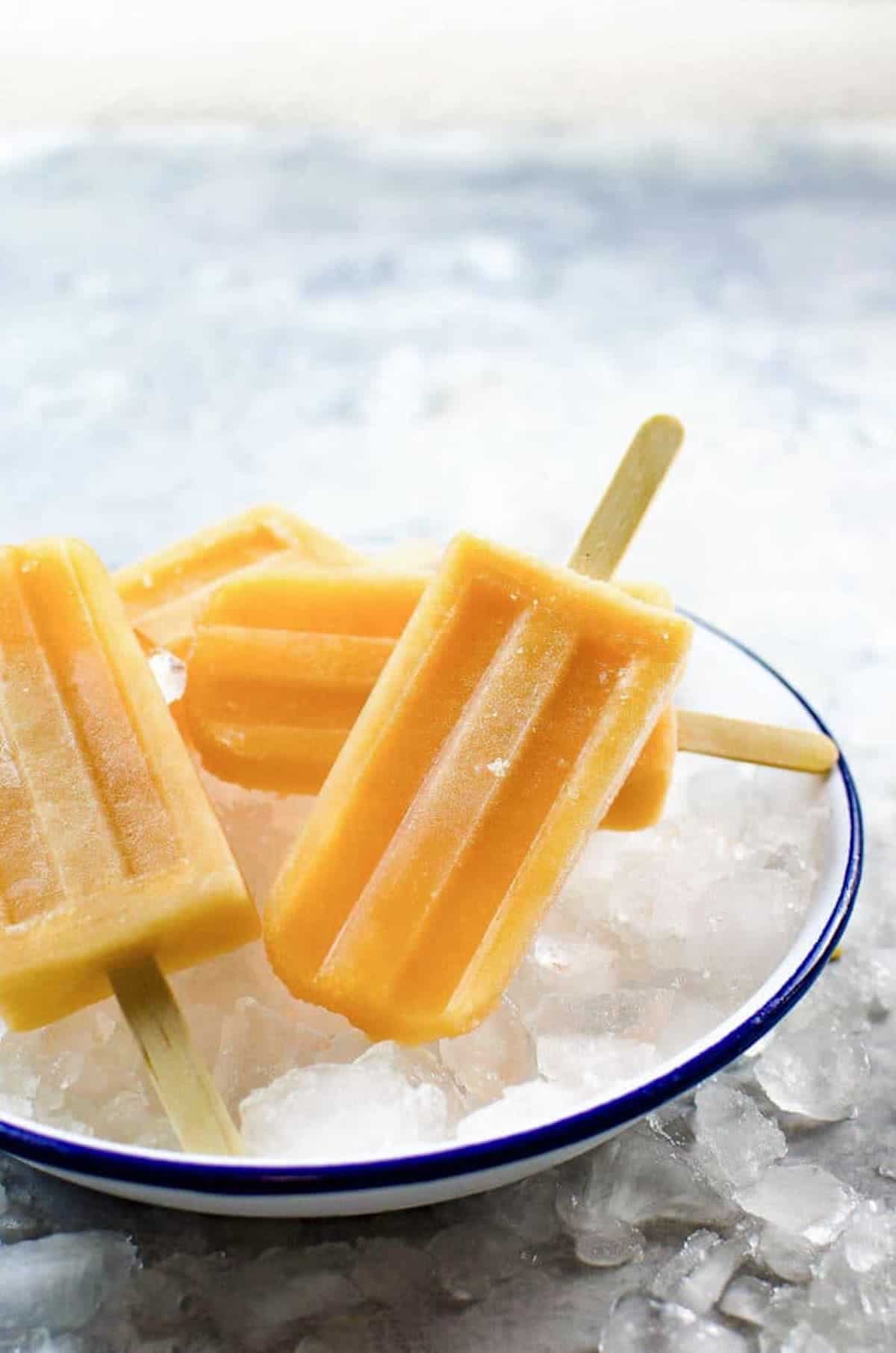 Lychee Jelly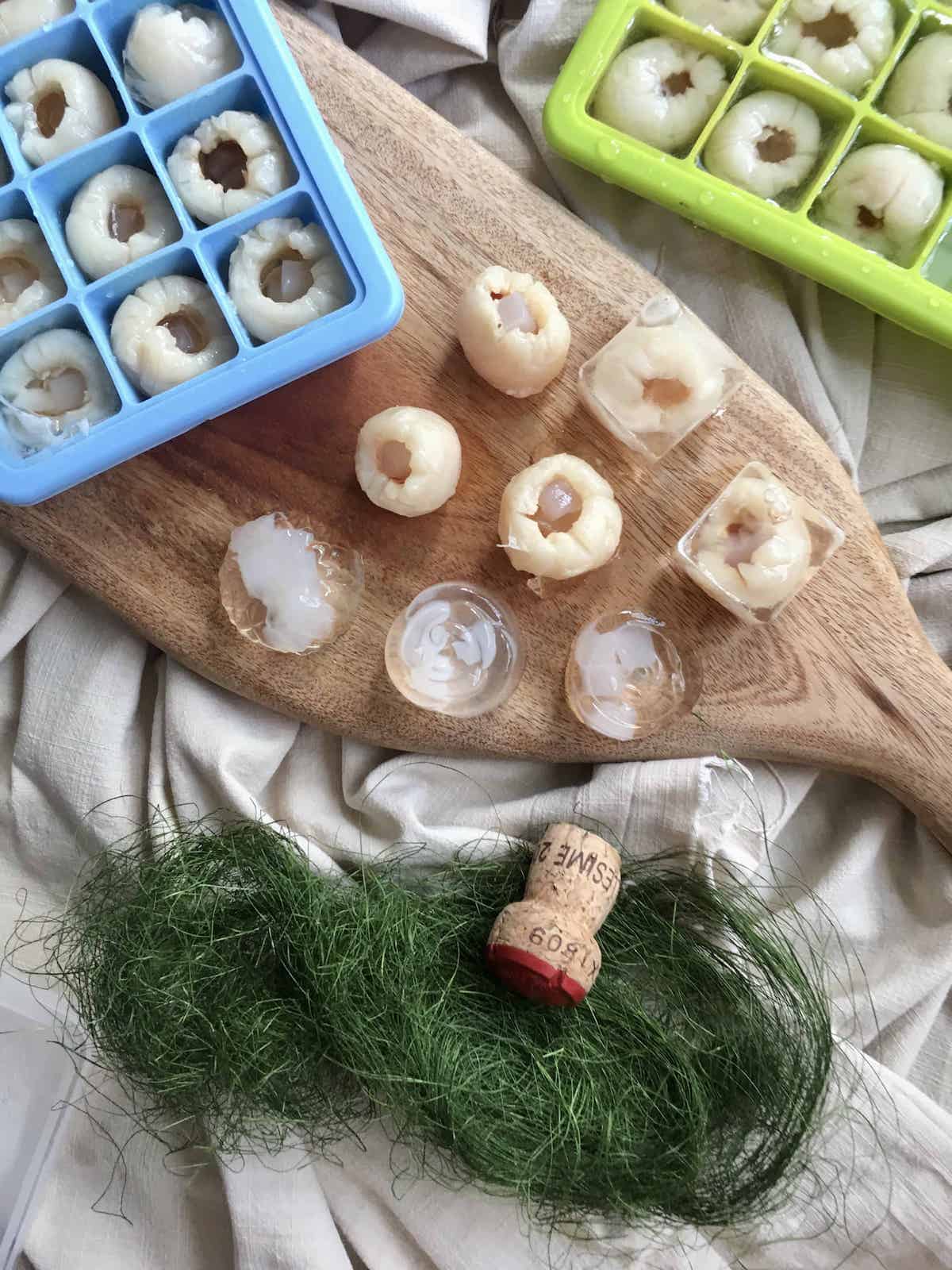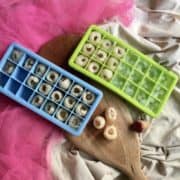 Lychee Cake
Canned lychee cake with pink biscuits
A 5-star cake recipe with a delicate fruity and almost floral flavour, this is a must-try!
Click here for the lychee bake!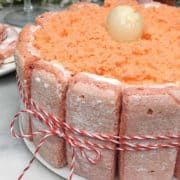 Lychee Ice Cream on a Stick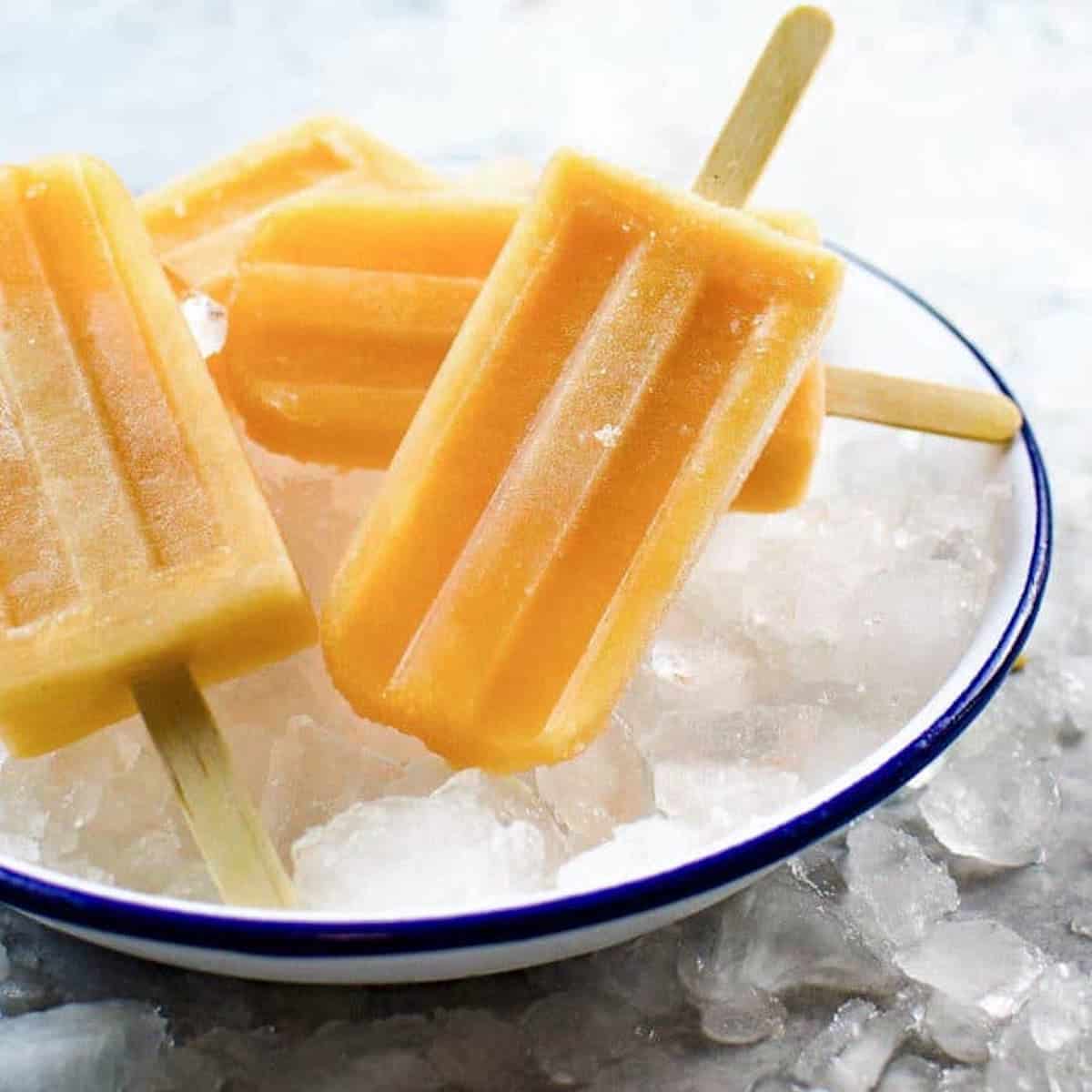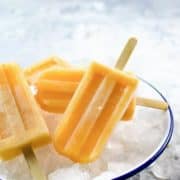 Fruit Salad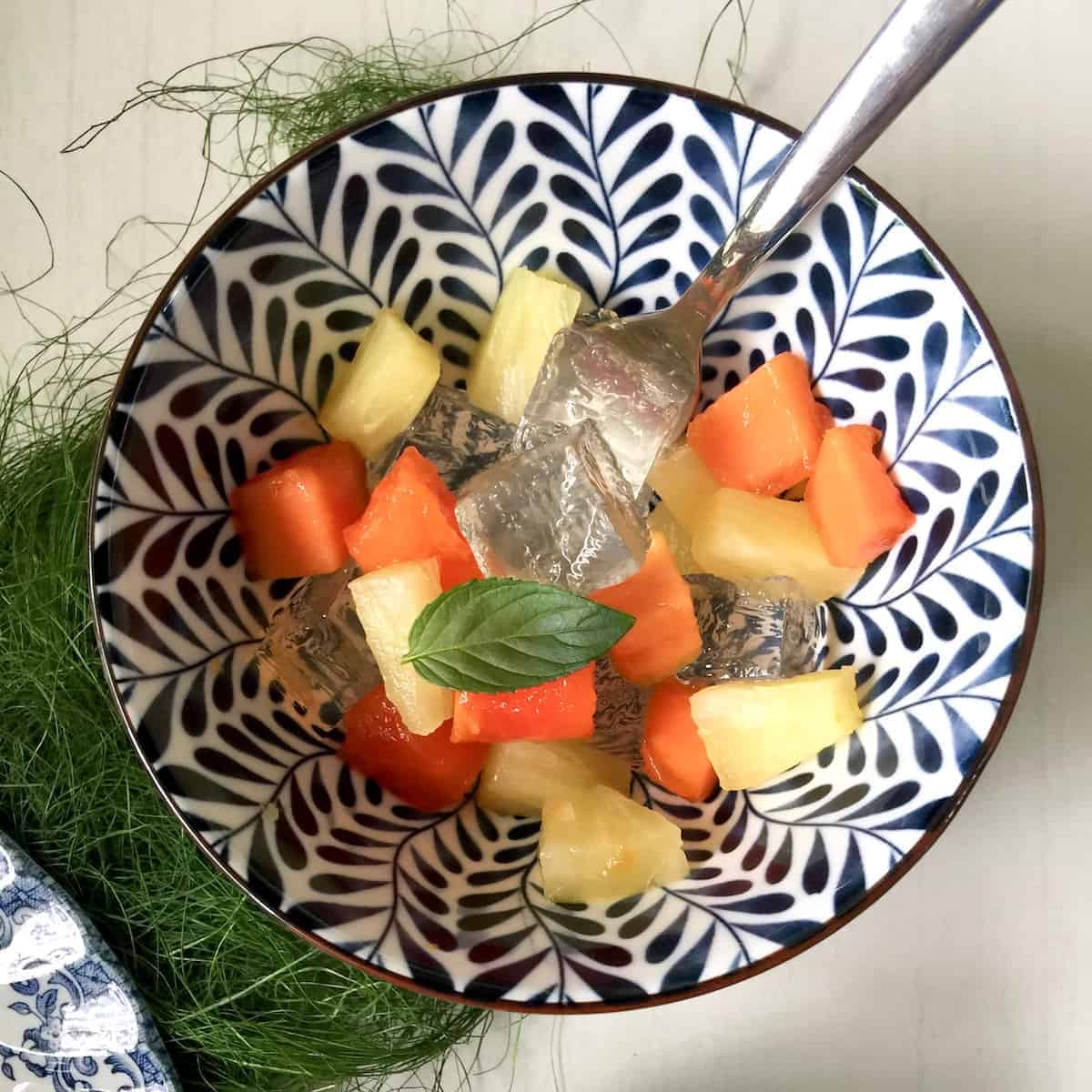 You can also add lychees to your fruit salads- I like bulking it up with some no-sugar jelly to make it more filling. For more konnyaku jelly recipes, click here.
Traditional Japanese Konjac Jelly with Fruits Recipe (Vegan) (Low cal)
Delicious, refreshing and easy to make, this dessert is a good way of having desserts but not adding extra sugar or honey! Perfect eaten chilled on a hot summer's day
Click here for the no-sugar fruit salad recipe.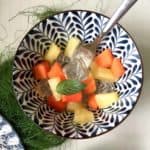 For Halloween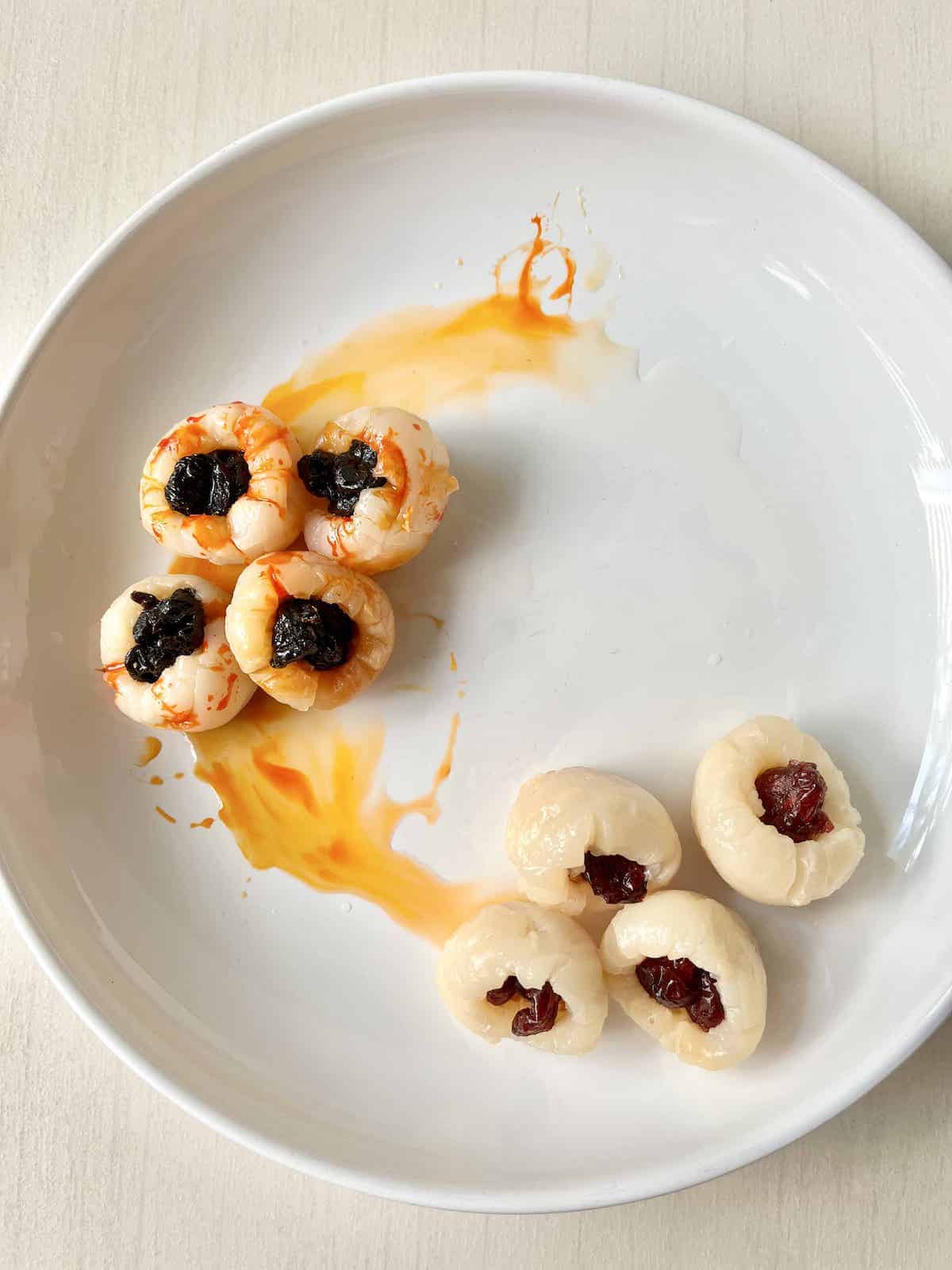 Bloody Lychee Eyeballs
These Bloody Lychee Eyeballs are so quick to make- 5 minutes!- and only require 3 simple ingredients. Make them for an extra creepy Halloween party! (Vegan too.)
Click here for the halloween no cook dessert.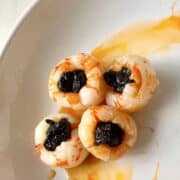 Non-alcoholic Drinks
Lychee Tea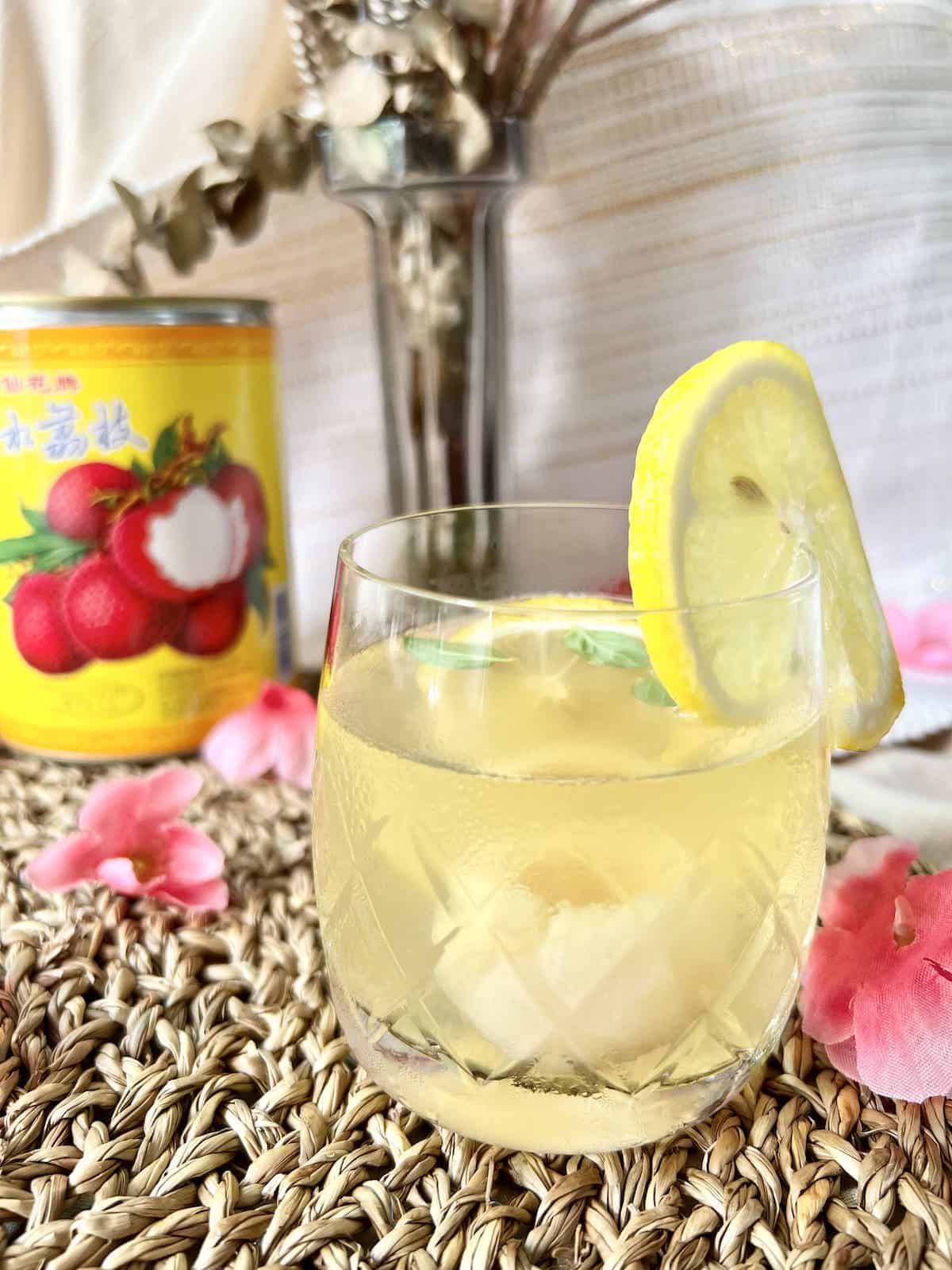 Bring water to the boil, turn off the fire then steep jasmine green tea bags. Pour in all the contents of 1 can of lychees (syrup and fruit.) Allow the tea to chill in the refrigerator.
When cold, sweeten to taste.
For detailed instructions, click the link below.
Lychee tea recipe
An easy lychee tea recipe: litchi tea is a non-alcoholic lychee drink is the perfect refreshing beverage for a hot summer's day! It can be easily varied by changing the type of tea used, or adding other ingredients such as lemon, rose or ginger.
Click here for the non-alcoholic lychee drink recipe.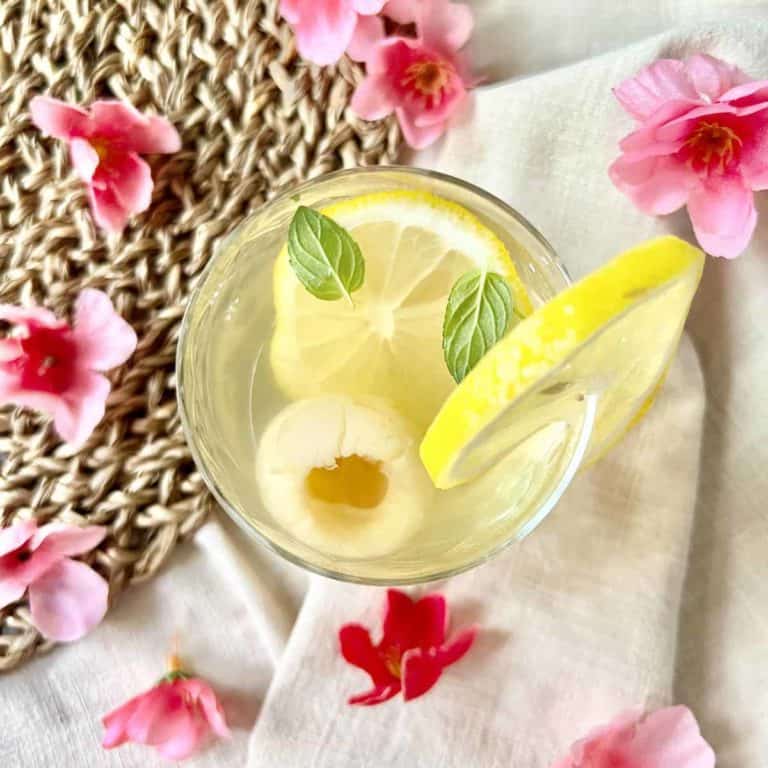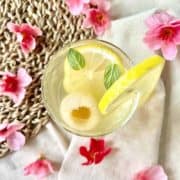 Dried Lychee Tea
Lychee is also sold in the dried form- if you can't get it fresh or canned, dried lychee can be mixed with tea leaves to flavour tea.
Lychee goes well with macademia, so a side of macademia white chocolate cookie wouldn't go amiss.
Lychee Juice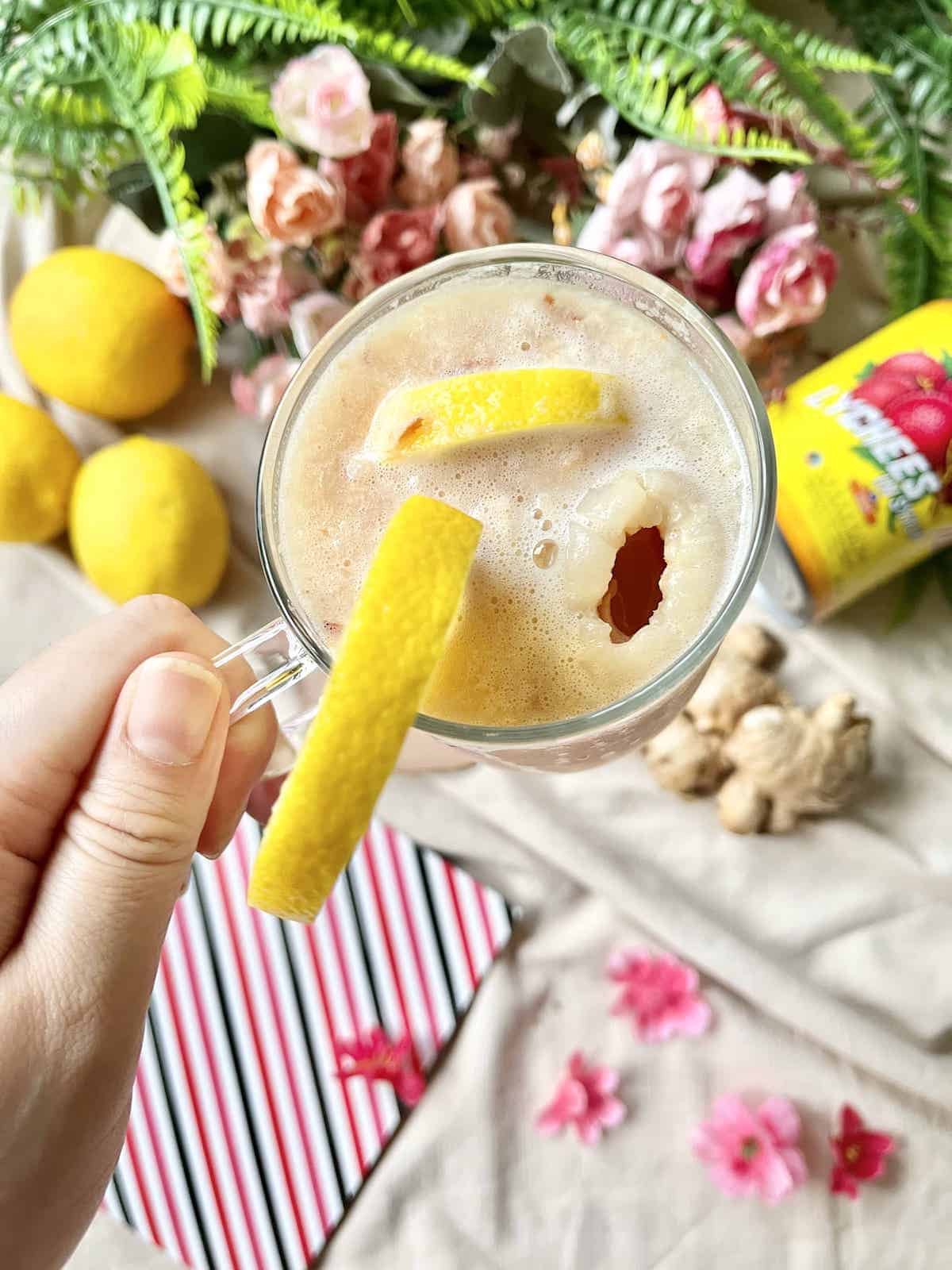 I've shown you how to make this wonderful summer beverage with both fresh and canned lychees.
Lychee Juice Recipe
Lychee Juice, also known as Litchi Juice, is a simple but deliciously refreshing drink that is perfect for summer. You really only need 1 ingredient- lychees- but I've also shown you how to make different tried-and-tested variations of the drink!
Click here for the litchi juice recipe.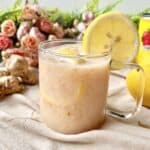 Cocktails
Some of the most popular canned lychee recipes are alcoholic lychee drinks such as lychee mojito and bellini.
Lychee Collins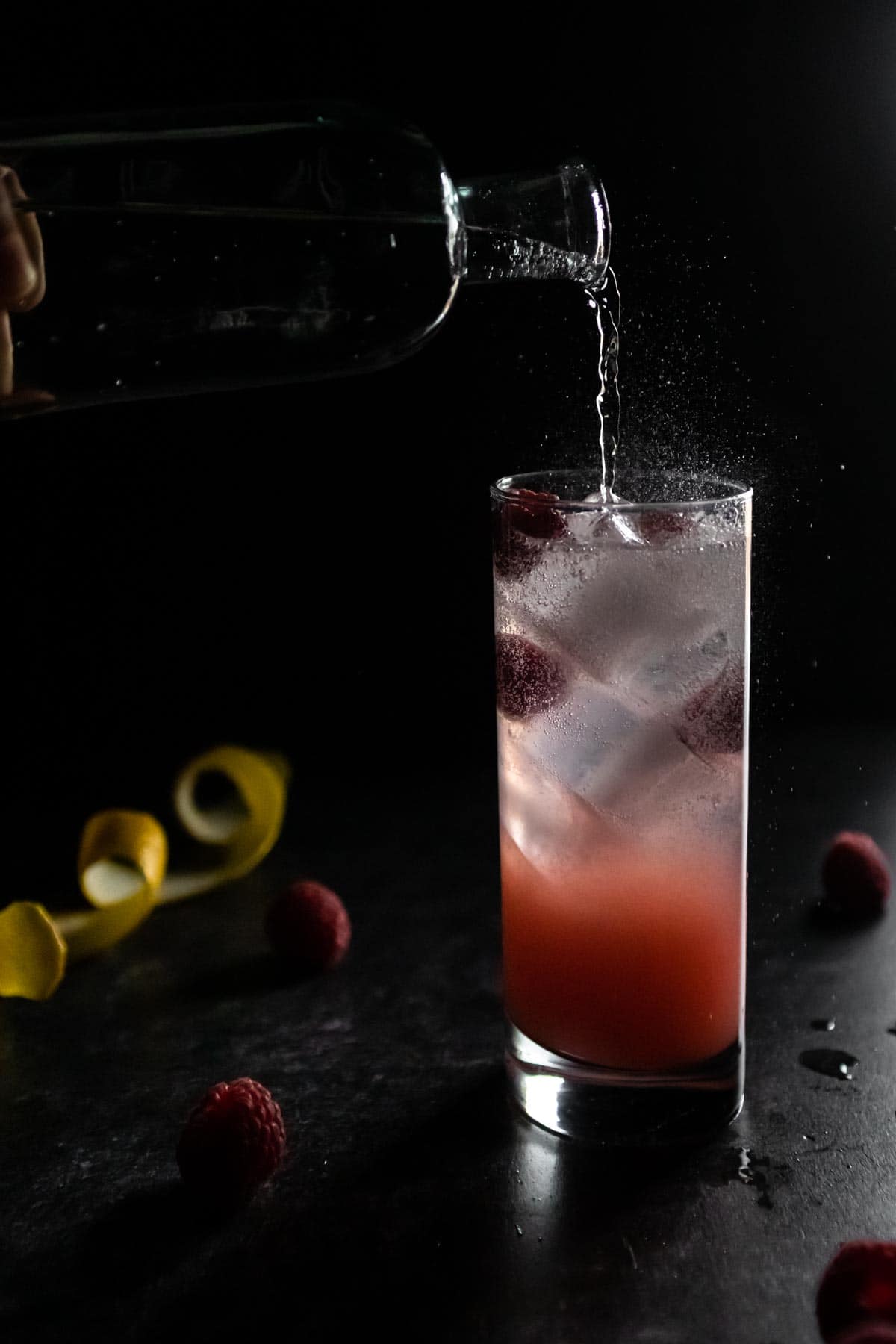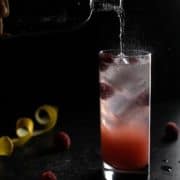 Lychee Sangria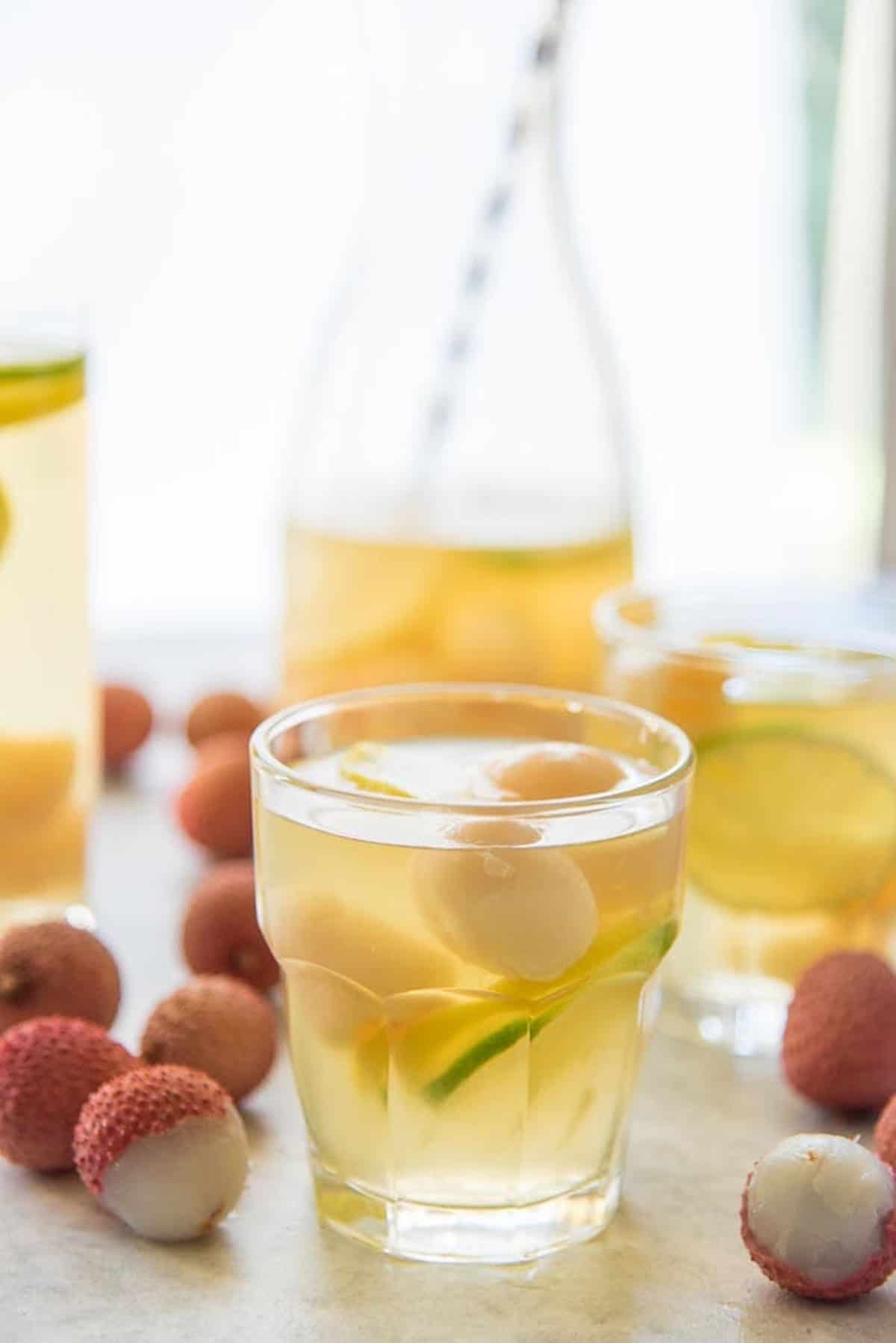 If you've found this list of easy canned lychee recipes helpful, please do share it on your social media! If you've enjoyed this post, maybe you'd like to sign up for my newsletter about Asian recipes here.