12 delicious Date Night Chicken Recipes with Asian flavors from Korea all the way to Singapore, India and China!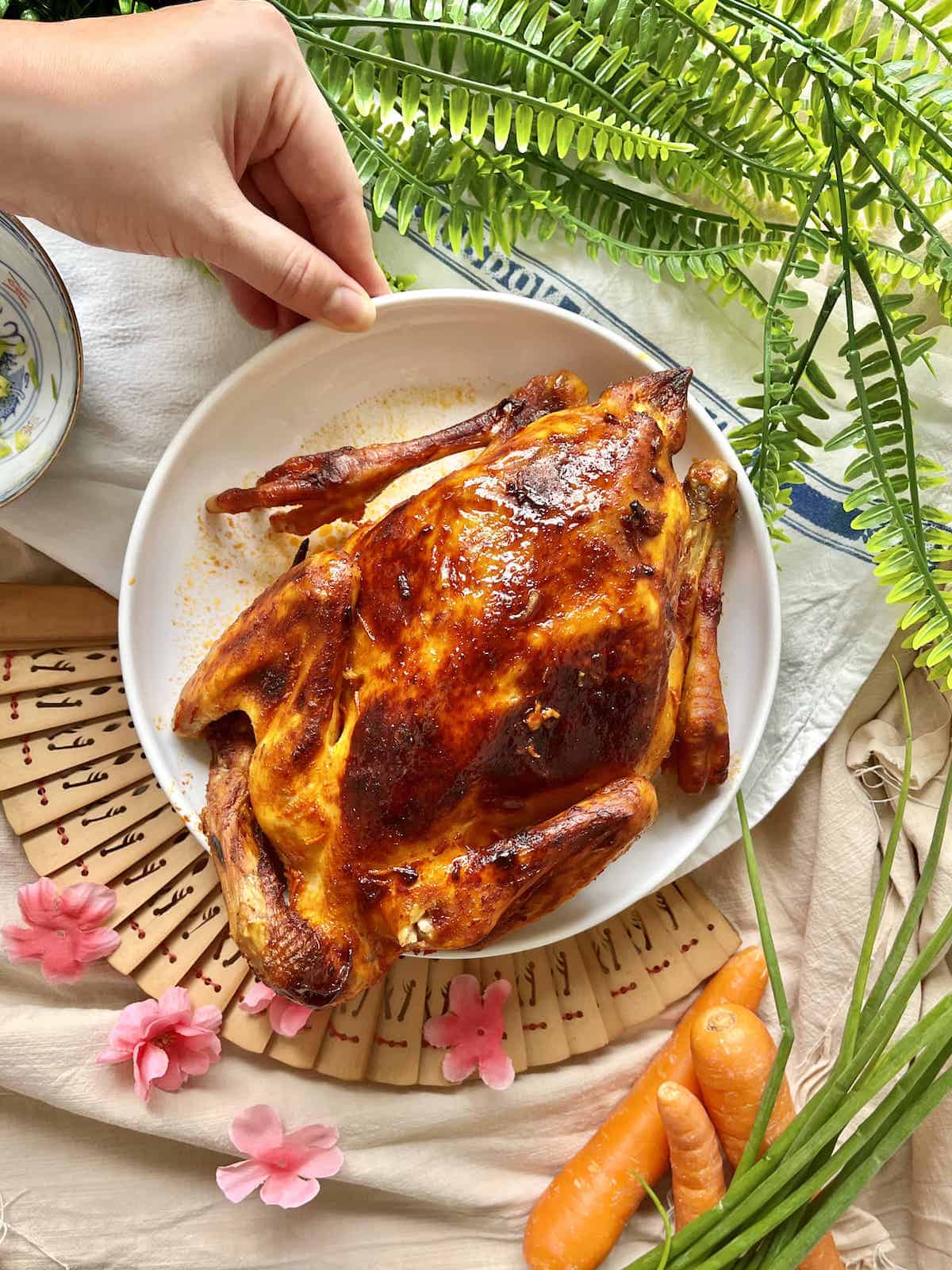 Jump to:
When it comes to date nights, nothing says "romance" like a home-cooked meal. Cooked with love, after all, no?
If you're looking to impress your significant other with a delicious dish that looks more impressive than it really is, check out these Asian chicken date night ideas! Flavorful, but also packed with healthy proteins, these selicious Asian chicken recipes that are perfect for a romantic chicken dinner date!
So I'm leaving out the questionable stuff like chicken feet soup or black chicken stew!
Korean
Roast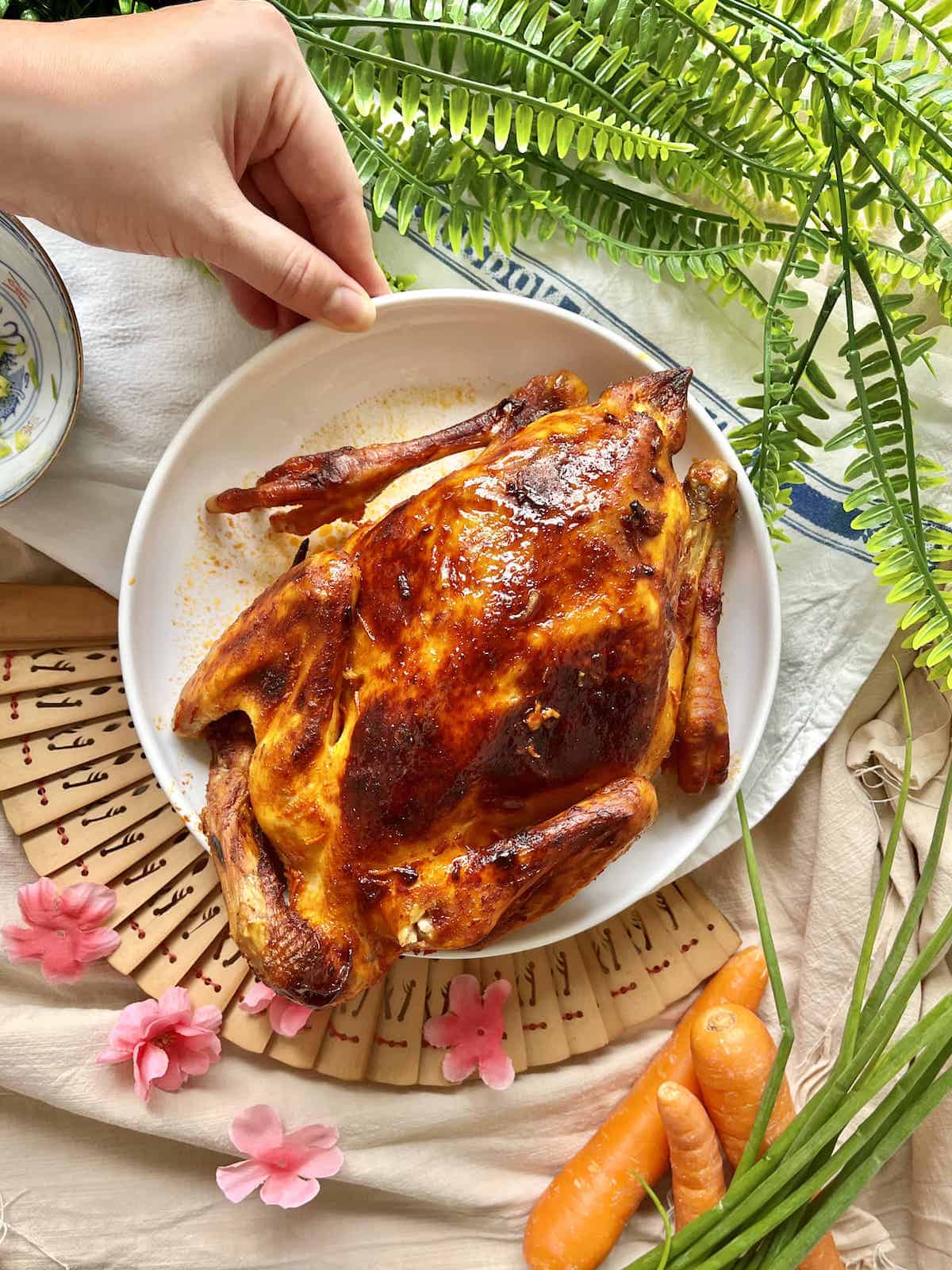 Move over prosciutto wrapped chicken breasts!
After the whole world heard how Prince Harry proposed over a roast chicken that Meghan Markle made, roast chicken seems like the quintessential easy date night recipe! (Regardless of how you feel about them personally!)
If you're tired of the usual Sunday roast, try this flavorful Korean recipe. Economical too as the bones can be made into chicken broth and leftover meat can be used to make a spicy porridge or 1 of these leftover chicken recipes!
Serve it with some Asian potatoes or 1 of these Korean banchan recipes! And since it's a date, how can we say no to the alcohol? Homemade makgeolli or homemade plum wine will definitely knock his or her socks off!
Korean Gochujang Chicken
Spice up your weekday dinner routine with this scrumptious Korean Gochujang Chicken recipe! An easy-to-make dish, the tender, juicy chicken is coated in a mouth-watering blend of Korean red chili paste, soy sauce, and more. Whether you're a fan of Korean food or just looking for new chicken recipes, this recipe is sure to impress!
Click here for a spicy roast chicken recipe.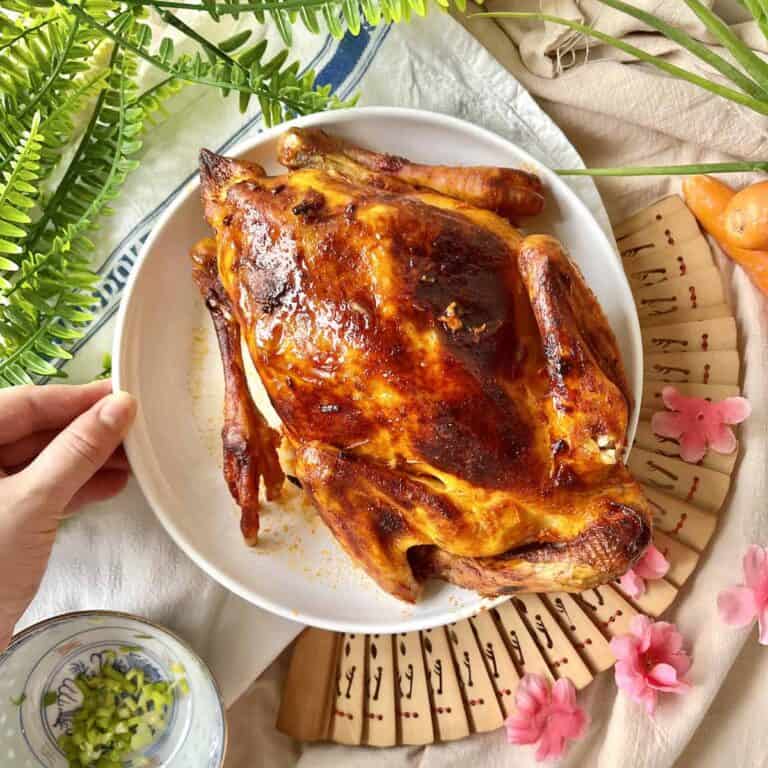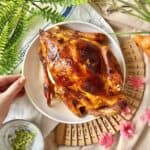 Chinese
Soy Sauce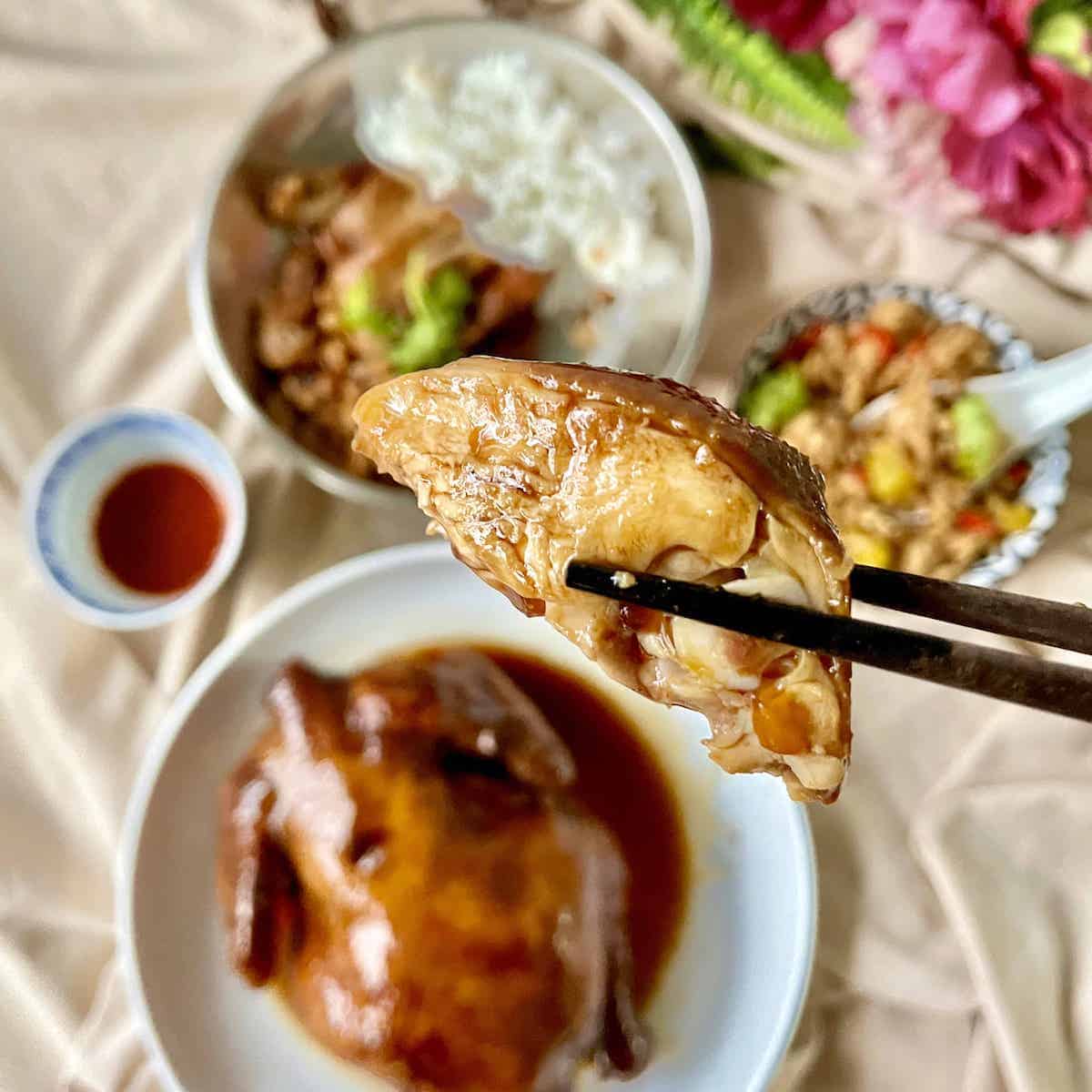 This one pan or rather one pot recipe is, in my opinion, great for a lovely date night dinner as it's mostly passive cooking. So you can busy yourself with your hair and make-up whilst the chicken simmers all on its own!
If your partner is a huge meat eater, you can pair it with Char Siu or these Chinese steamed bao which can serve as chicken "hamburger" buns!
Best Poached One Pot Chinatown Soy Sauce Chicken Recipe
This Cantonese classic chicken is an easy-to-recreate-restaurant dish that can be made in 1 pot! It's also the gift that keeps giving as the leftover poaching liquid can be used for so many things (see post above). (Inspired by 4 recipes: Woks Of Life, SCMP, Burning Kitchen and Red House Spice)
Click here for a Chinese whole chicken recipe.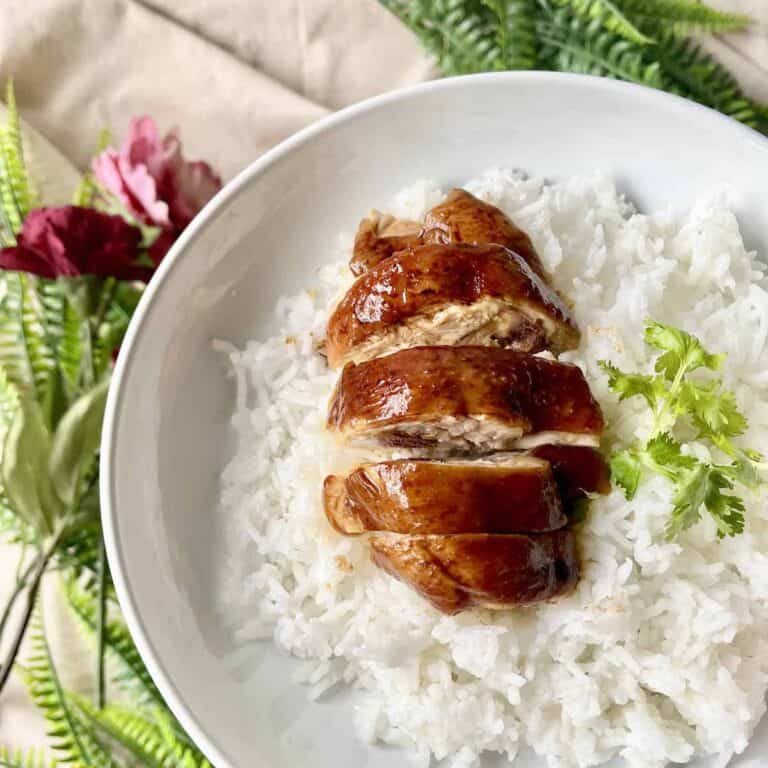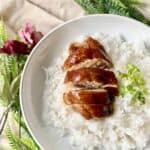 Easy Version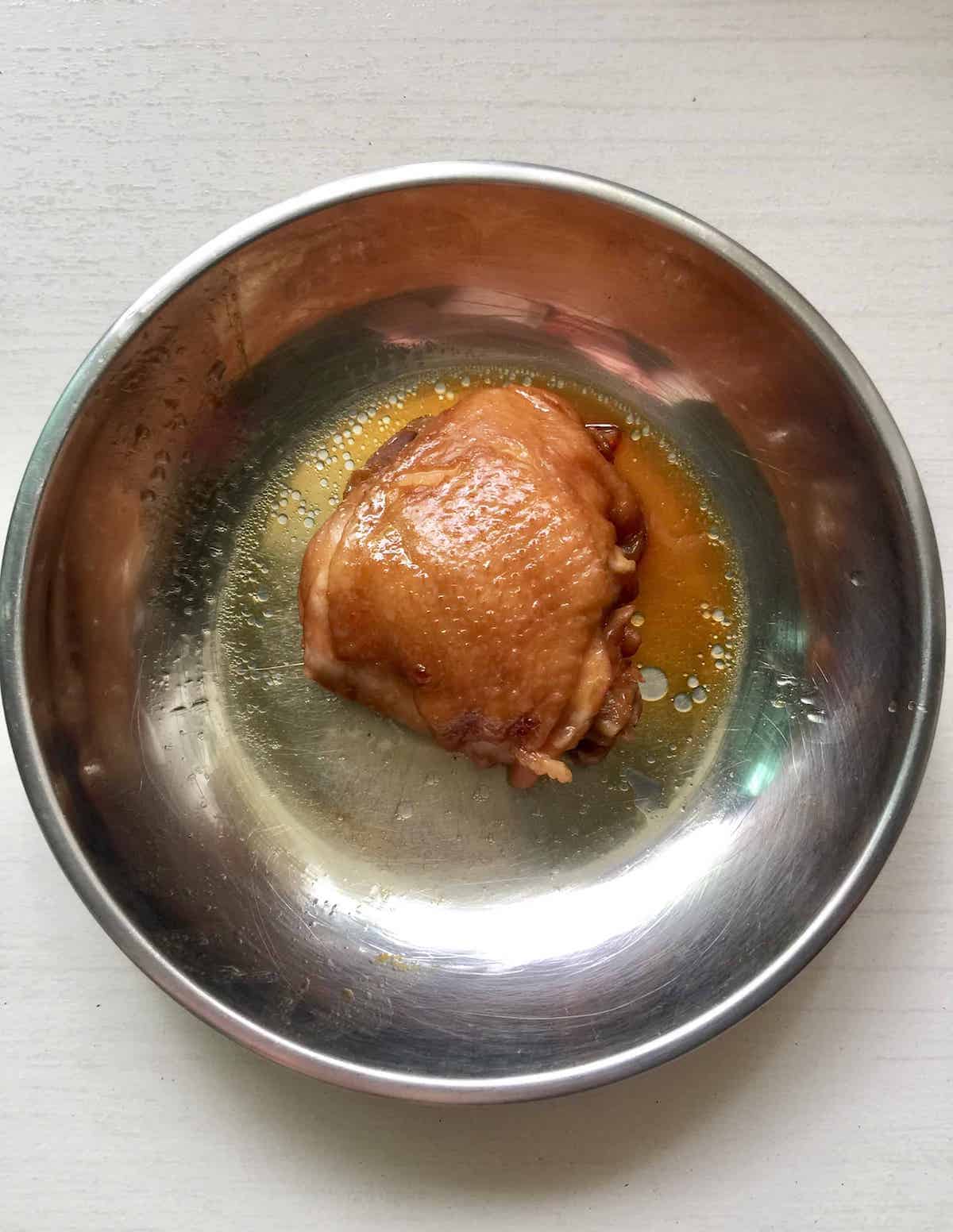 This recipe is so easy, it works even for a dates scheduled as a busy weeknight dinner!
If you don't want to deal with bones on date night- not too romantic, after all- substitute with chicken breasts and keep an eye on the fire so that they don't overcook and dry out!
Tip: remember to cook over medium heat or even medium-low heat!
Easy Chinese Braised Soy Sauce Chicken Thighs
A simplified but still delicious version of the most popular recipe on my website (Chinatown soya sauce chicken): this easy Chinese braised soy sauce chicken thighs recipe is simple to make in one pot and done in ⅓ the time!
Click here for an easy soy sauce chicken hack!
Sticky Wings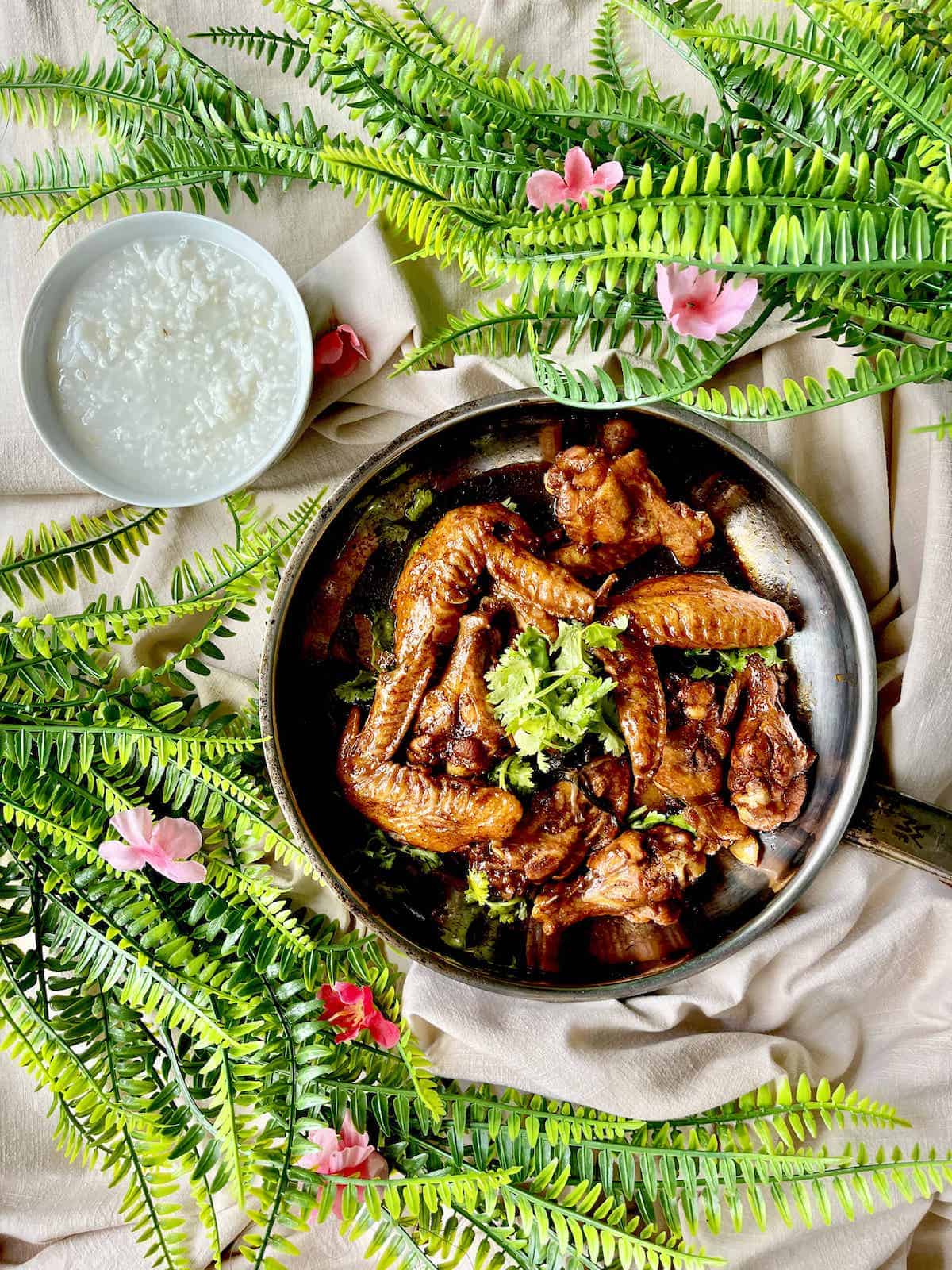 If you prefer to skip the garlic, feel free to leave it out!
Sticky Chinese Chicken Wings (Braised)
These sticky Chinese Chicken Wings are braised in a savory sauce and require no marinating: they can be cooked whenever you have a crab ing without pre-planning! Fresh and zingy, they taste better than any from a Chinese restaurant and are on the table in 30 minutes!
Click here for a Braised Chinese Wings recipe.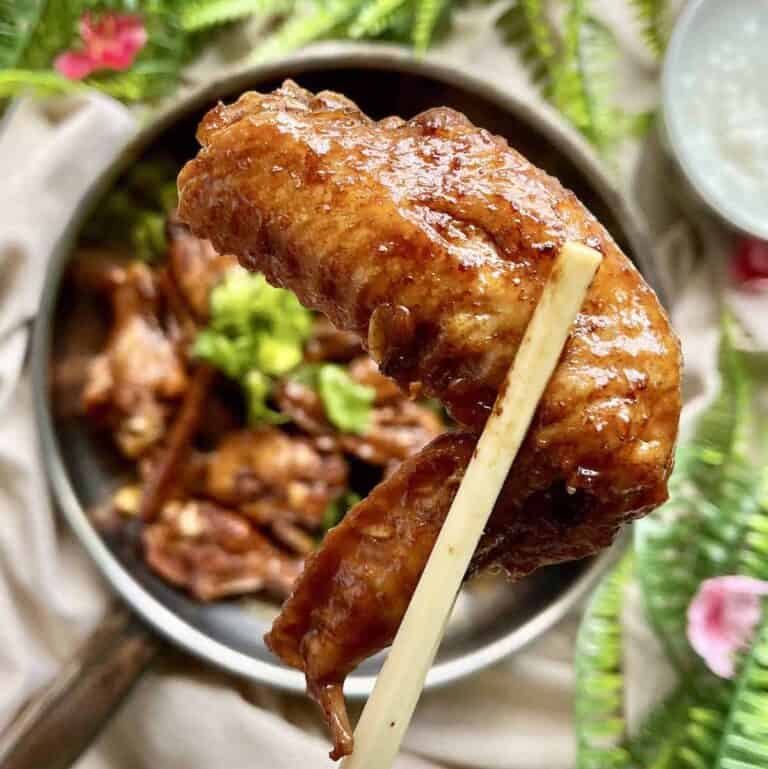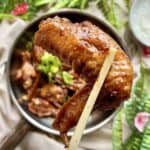 Japan
Teriyaki
This Japanese dish can be done in 3 ways! Make extra of the sweet and savory sauce and spoon it over pan fried salmon or tofu! Include some of these Japanese sides to make it a complete meal, and maybe end with some lychee konnyaku jelly?
Katsu
Chicken Katsu is a crispy, breaded chicken dish that is often drizzled with a sweet and savory sauce (or served with Japanese curry!)
Vietnam
Fingerlicking Sticky Wings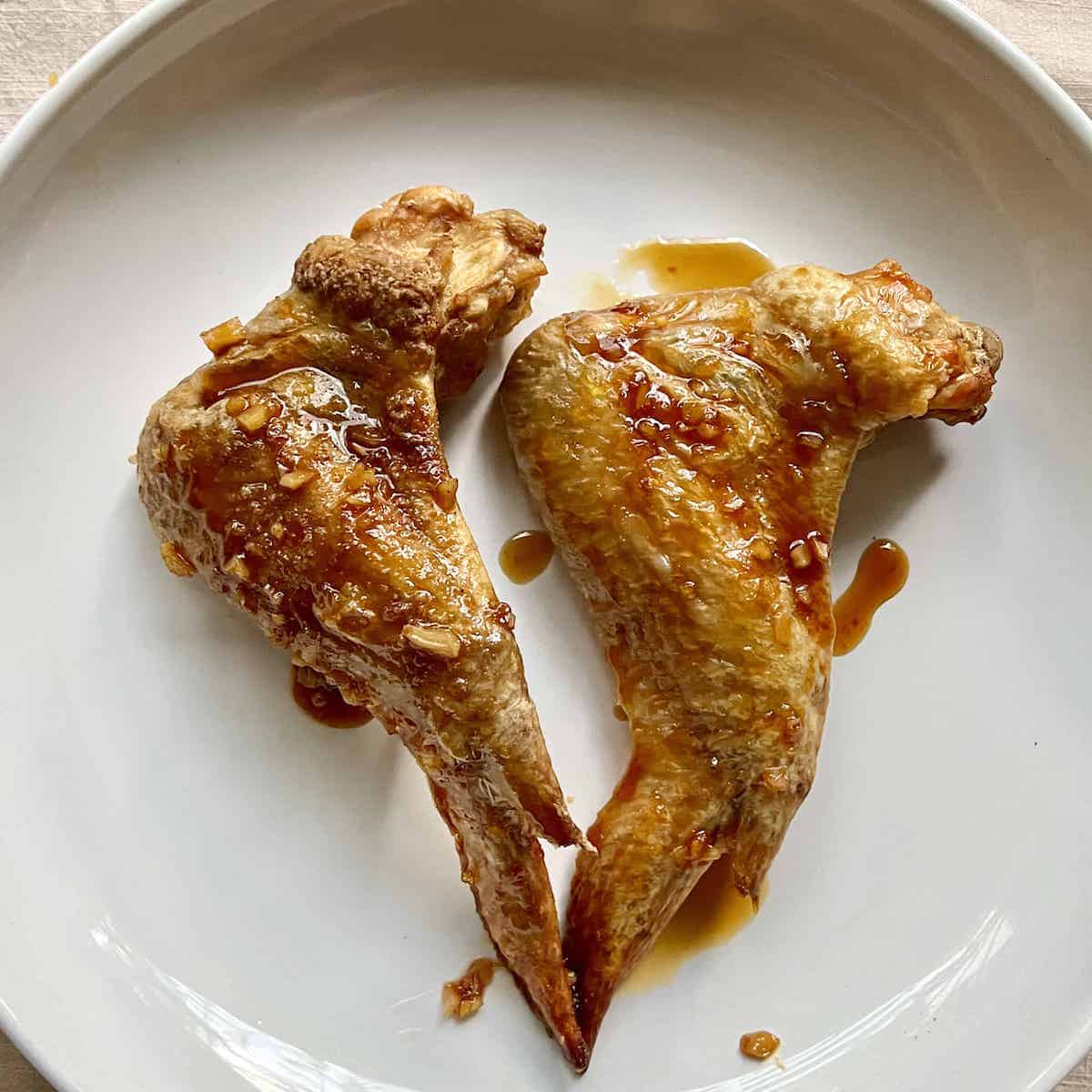 Crispy Fish Sauce Wings Recipe (Baked)
Inspired by the famous Pok Pok wings, this Vietnamese Crispy Fish Sauce Chicken Wings Recipe has big, punchy flavors. Though baked and not fried, it is still super crispy, tangy and delicious with a fingerlicking, sweet, salty and tangy sticky glaze! 
Click here for the fingerlicking crispy wings recipe.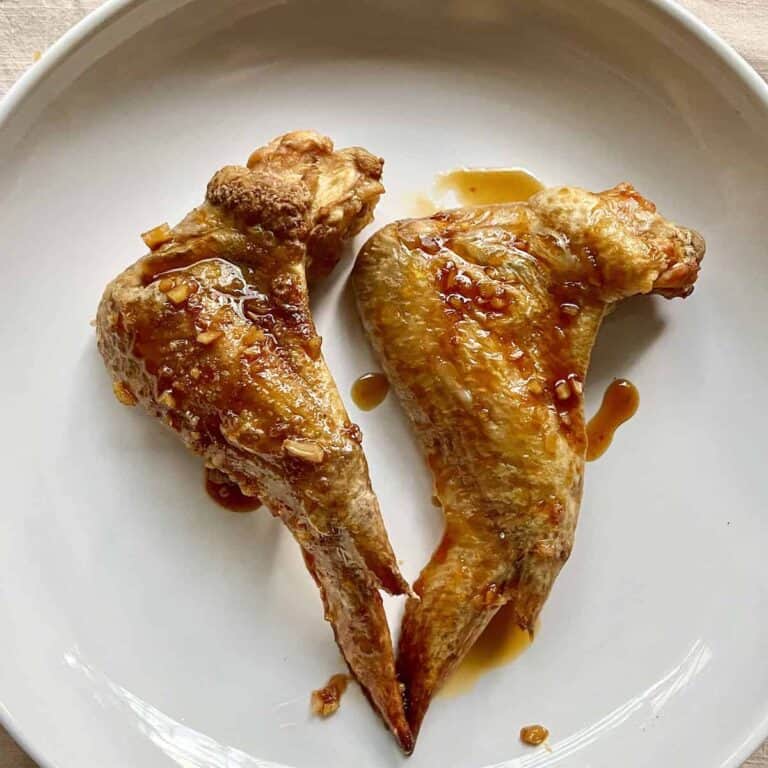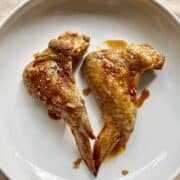 Singapore
Curry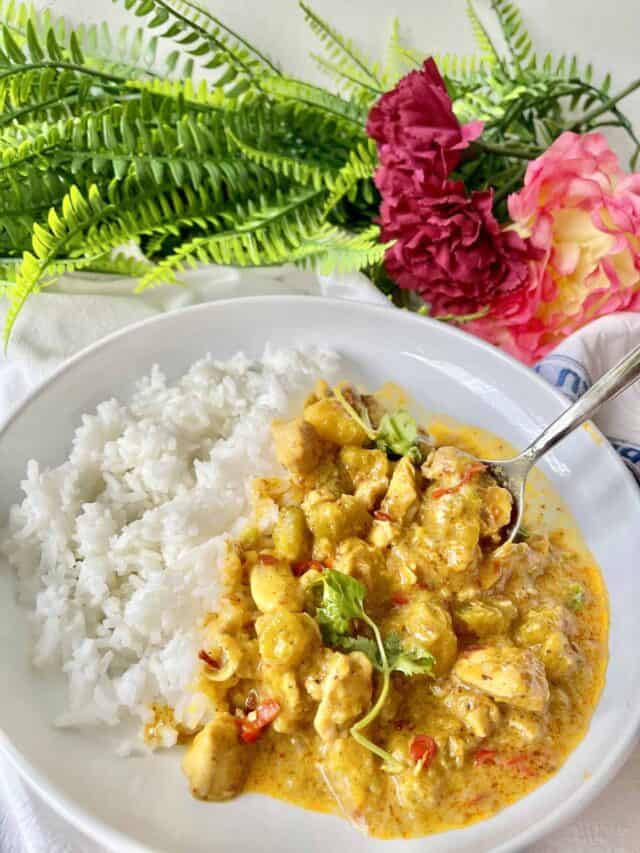 The creamy sauce is so delicious, and keeps well. In fact, some people think it tastes better the next day! Extra can be kept for a pasta recipe.
Easy Pumpkin Chicken Curry from Scratch
This easy pumpkin chicken curry is made of juicy, tender chicken morsels simmered in a deliciously aromatic sauce that is full of warm spiced flavor. It's well- spiced but not spicy and can be bulked up with healthy veggies, all in one pot. Plus it's super flexible: it can be made with coconut cream, regular cream, pumpkin puree or none of the above!
Click here for the Asian curry recipe.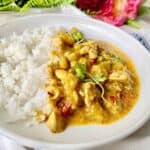 Satay
OK the recipe says Thai satay but chicken satay is a popular street food in Singapore and Malaysia too!
This classic Southeast Asian dish is sure to impress your date with its succulent meat. Although it's great on its own, don't forget to serve it with the creamy peanut sauce.
Indian
Tandoori
Your date will be SO impressed to see that you can make this popular Indian dish even without a tandoor oven! Better than takeout!
Tender chicken is marinated in a blend of yogurt marinade and spices then baked to perfection. Chicken tandoori pairs well with these Indian side dishes such as homemade samosas!
Tikka Masala
Although Indian cuisine is known for its vegetarian dishes, there are several classic Indian chicken dishes, such as chicken tikka masala. The meat is cooked in a flavorful tomato-based sauce, perfect with naan or other Indian breads!
Butter Chicken
This creamy and delicious Indian curry recipe, also known as Murgh Makhani, is sure to impress your date with its rich flavor and tender meat! Scrumptious served with white basmati rice or, if you want something unusual, try pandan rice!
If these Asian chicken dinner date night recipes were helpful, maybe you'd like to sign up for my Asian food newsletter?