Growing up in my I-lived-through-the-Japanese-occupation Grandma's house meant that the 1st rule I was taught is to Never Waste Food (or you'll be sent down to the 12th level of Hell, where you'll be pounded with the other food wasters.) OK, that's an exaggeration- we were Chinese Christians so I wasn't taught about Chinese myths and legends- but my Grandma did take food waste very seriously. So, whenever I make roast chicken, I scrape off the leftover meat to cook with, and use the bones to make stock. For years, being thrifty was deemed uncool - you'd be considered an "Aunty", which is NOT a compliment in Asian culture- but it seems like people are finally learning that it's important not to waste food. I even have a cookbook by a 3-star Michelin chef all about the topic! (It's Bread is Gold by Massimo Bottura- I can't say how good it is, to be honest, as I've not made anything from it. As the title indicates, bread is the primary ingredient in the recipes and Asian kitchens don't have THAT much bread. Nonetheless, I really like the idea behind the cookbook! I wonder what ingredient is the most commonly wasted in an Asian kitchen?) Anyway, back to the topic of today's posts- here are 11 Asian recipes to use leftover roast chicken or turkey- just in time to use up Thanksgiving or Christmas leftovers!
Note: sometimes when you ask for recipes to use up leftover chicken or turkey, what you get is actually a collection of recipes that have uncooked chicken or turkey as an ingredient, which I totally don't get, as the cooking times for uncooked chicken and turkey are totally different from cooked ones (where you may just need to cook it long enough to heat it up). I've checked all these recipes to make sure they actually do use leftover cooked meat or, at least, can be made with leftovers without affecting the taste of the dish.
I've only written 1 post that specifically uses leftover roast chicken, but I sometimes toss leftover proteins into noodle soups such as mee siam (I poach it in the soup for a few minutes to warm it up.)
Leftover roast chicken congee (jook)
A great way to use up your roast chicken leftovers is to make rice porridge (jook)
Check out this recipe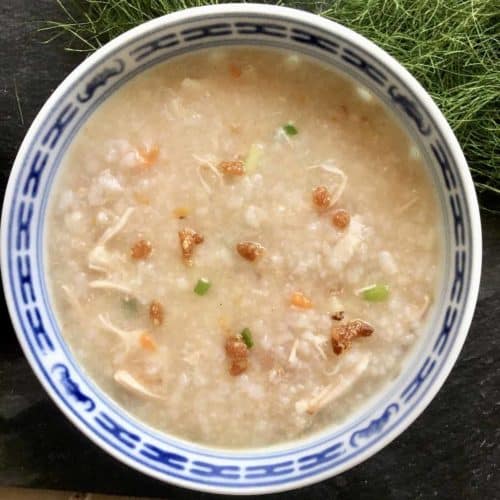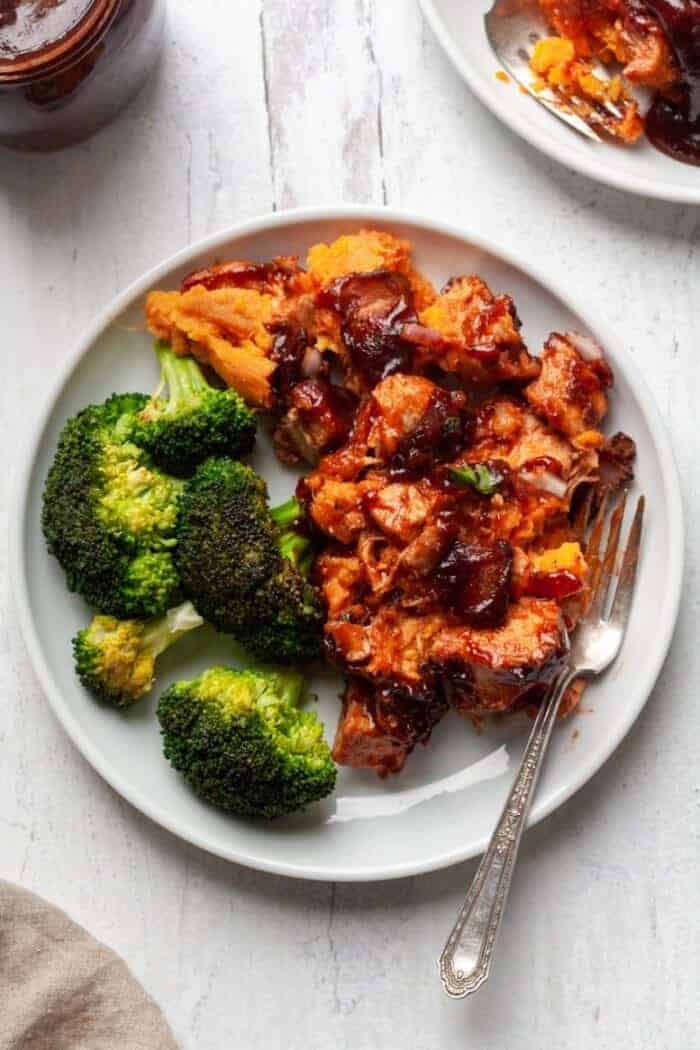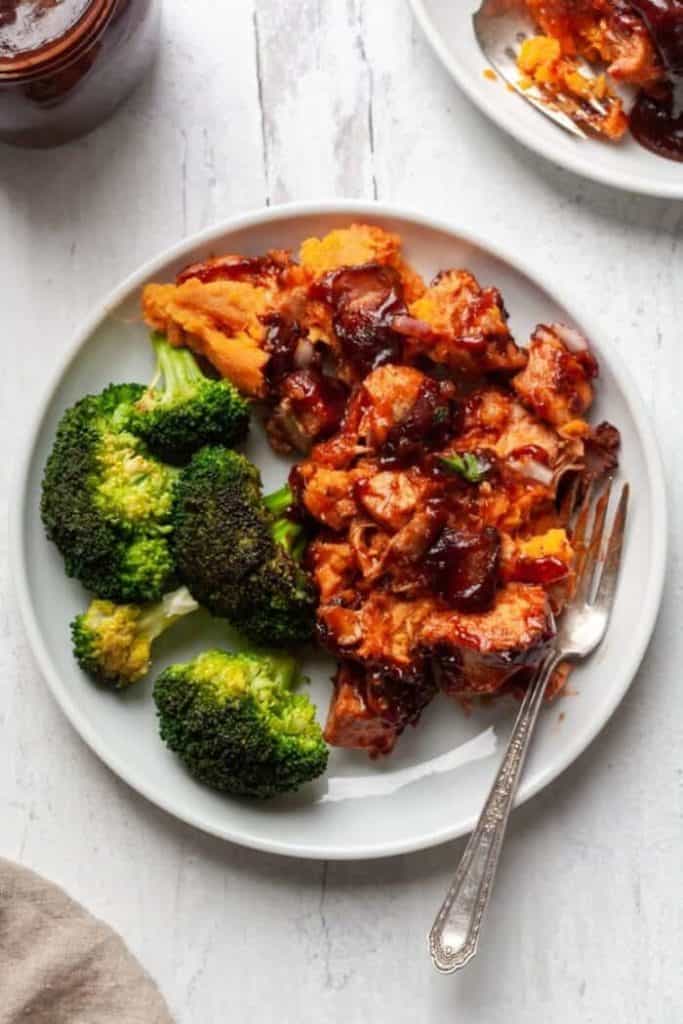 Whole30 BBQ leftover chicken casserole
As your chicken has already been cooked, skip Step 5 of this recipe, and just add the chicken leftovers directly to the casserole!
Check out this recipe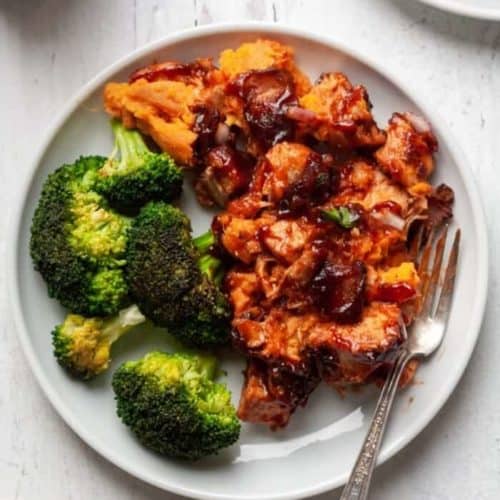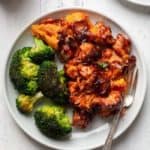 Filipino Marcaroni Salad - a Christmas favourite!
Filipino Marcaroni Salad is very popular in Philippines and a staple at the Christmas table. In fact, it's so beloved, our helper has asked for this dish to be made on Christmas day (in Singapore, we're lucky enough to have helpers, usually from countries such as Philippines, Indonesia, Myanmar and Sri Lanka.) However, I must say I much prefer this version to my helper's (as the latter is very, very, very unhealthy calling for 250ml of condensed milk, 250g of cheddar cheese AND 250g of mayonnaise!!!) Instead of specially buying a rotisserie chicken, you can use your roast chicken leftovers in this dish!
Check out this recipe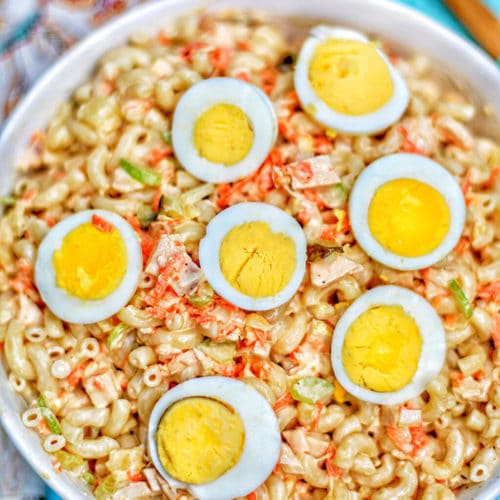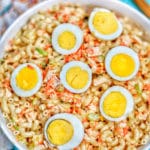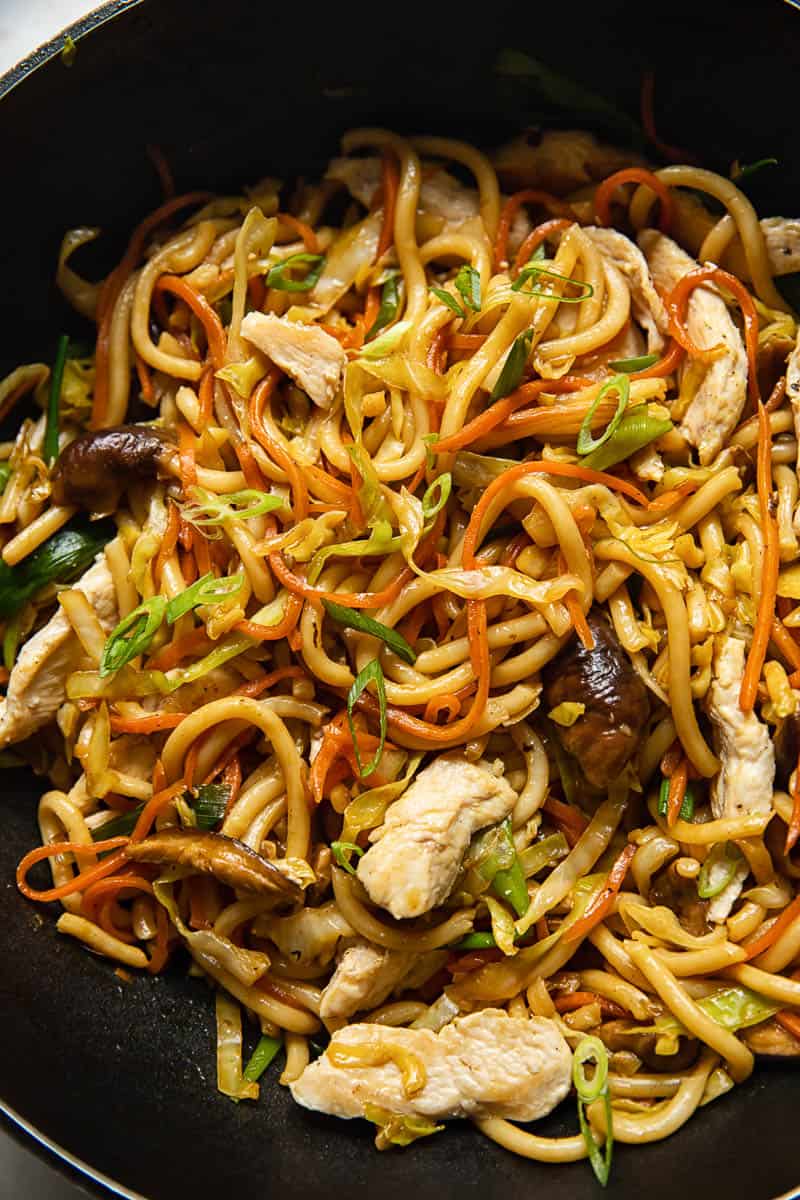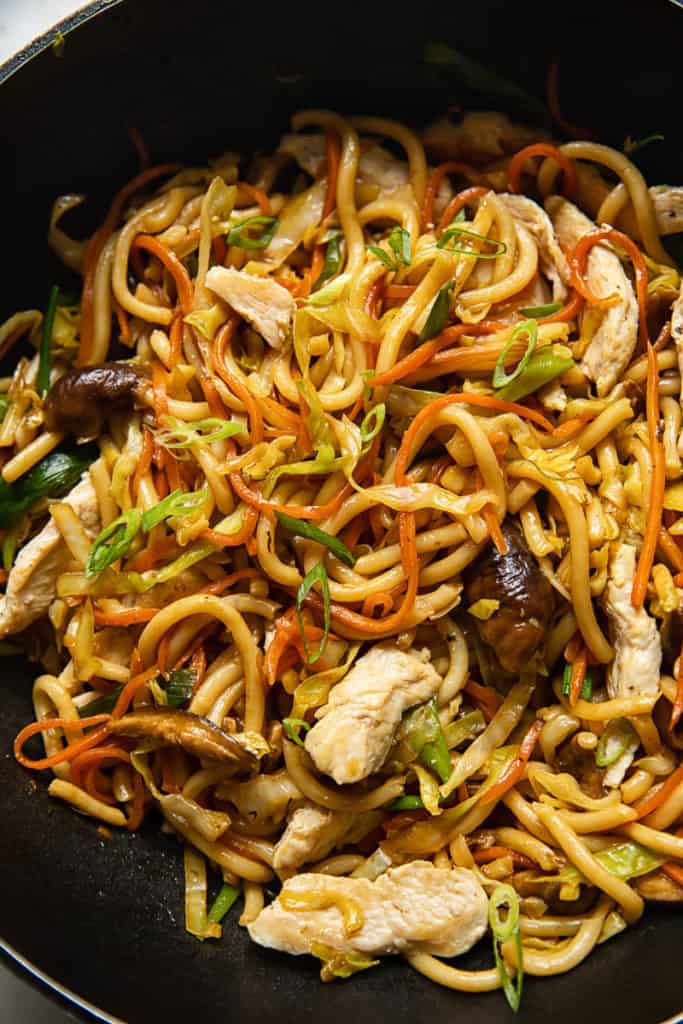 Japanese inspired yaki udon noodles
The recipe calls for raw chicken, but you can substitute with leftover chicken. As the chicken is already cooked, you just add it at the same time as the vegetables, instead of before.
Check out this recipe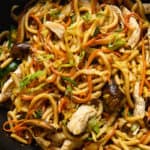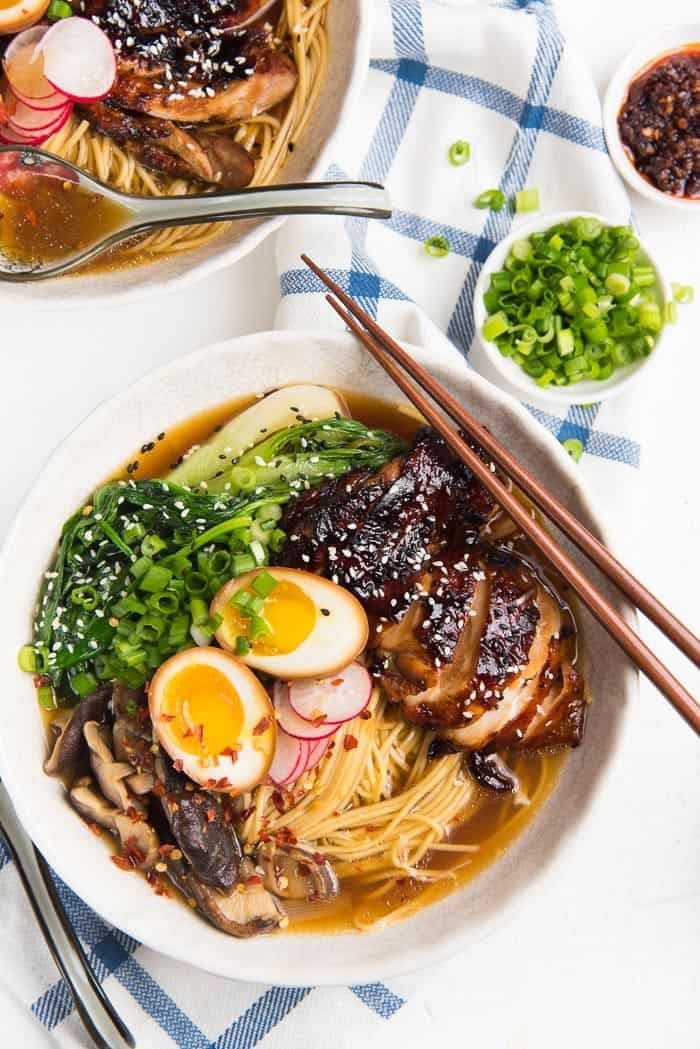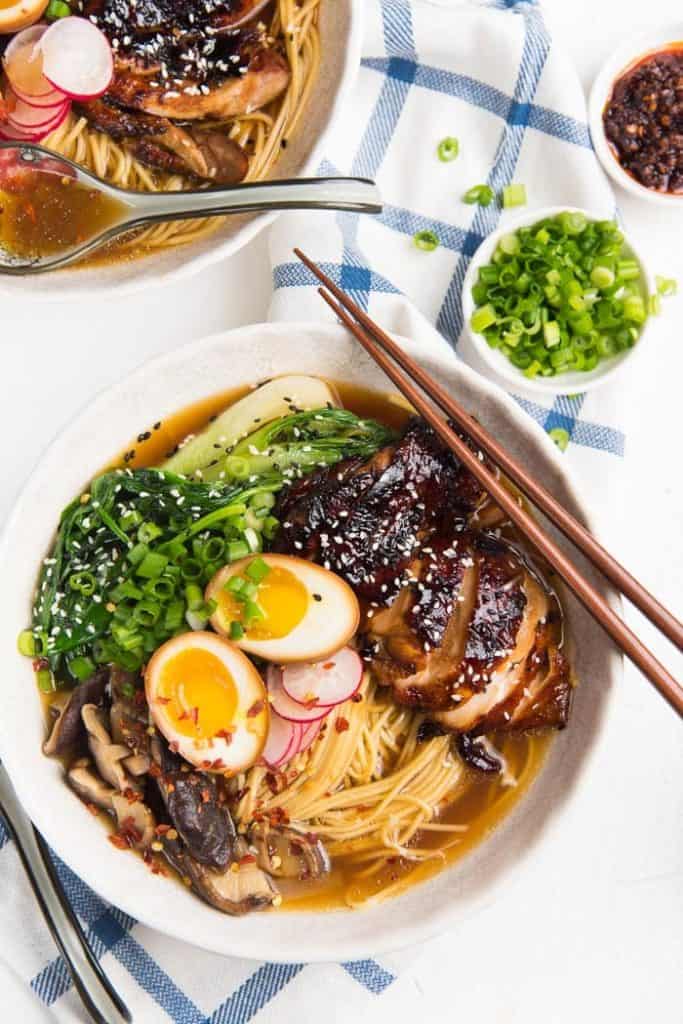 Another easy chicken ramen dish
Since we're using leftover roast chicken, half the work is done and you can skip the 1st set of instructions which tells you how to marinate and cook the chicken!
Check out this recipe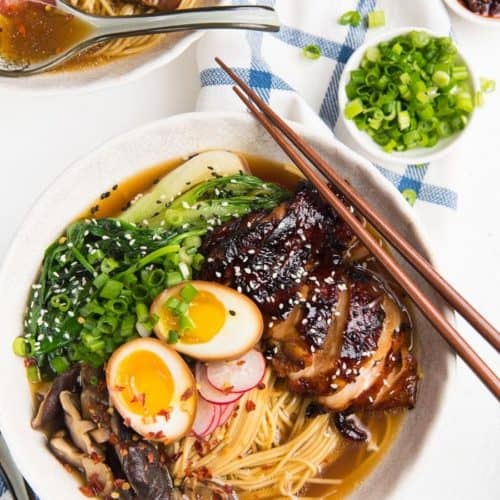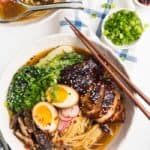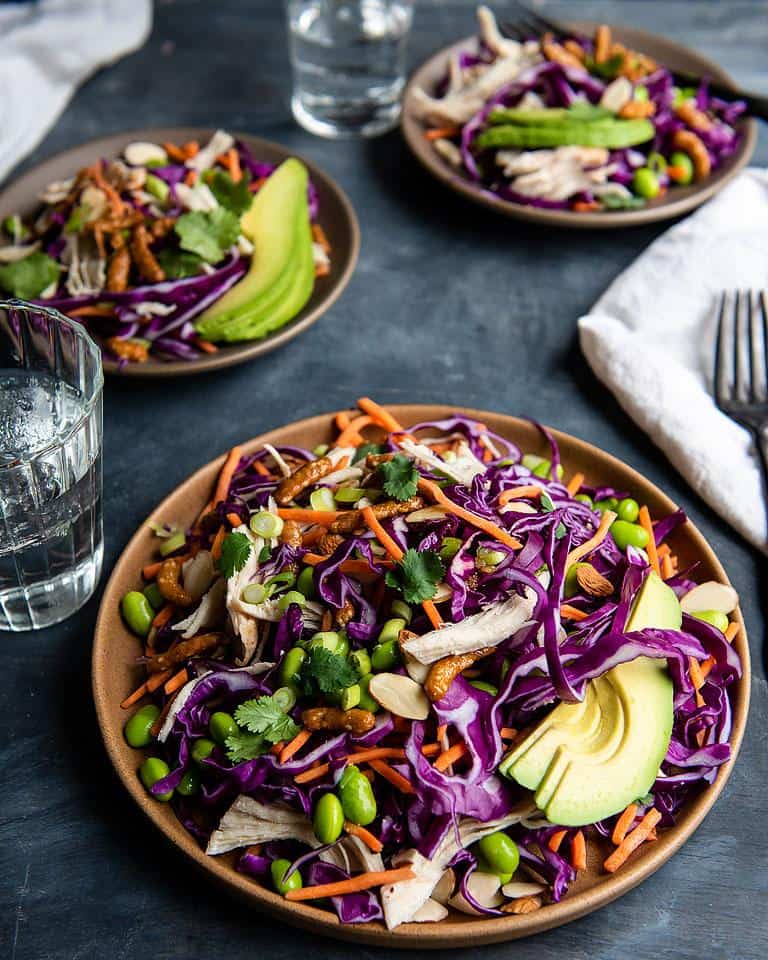 Asian-inspired leftover chicken or turkey salad with sesame and avocado
Leftover chicken and turkey is made for salads, so you're gonna find a couple of Asian-inspired salads on this list. I've checked them all out, so they're all different (but all tasty!)
Check out this recipe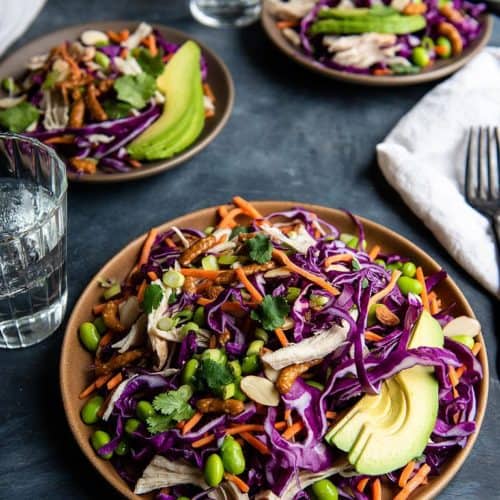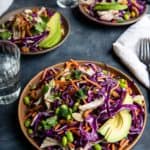 Chinese-inspired leftover chicken salad
Another recipe written specifically for leftover chicken (or turkey!) - when I asked for leftover chicken contributions, a lot of people sent it recipes that used raw chicken, which I didn't include in this round-up, as substituting leftover chicken (cooked) with raw can result in stringy, tough and overcooked meat!
Check out this recipe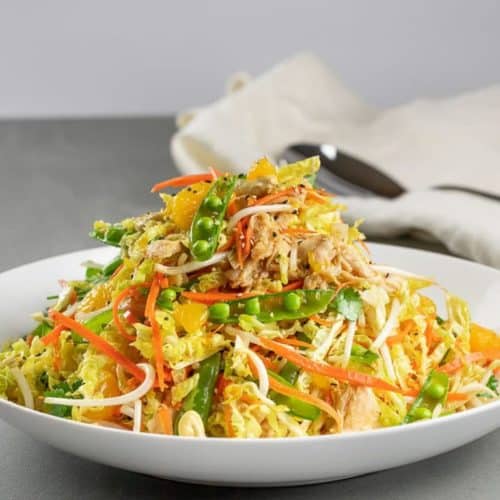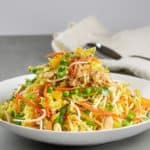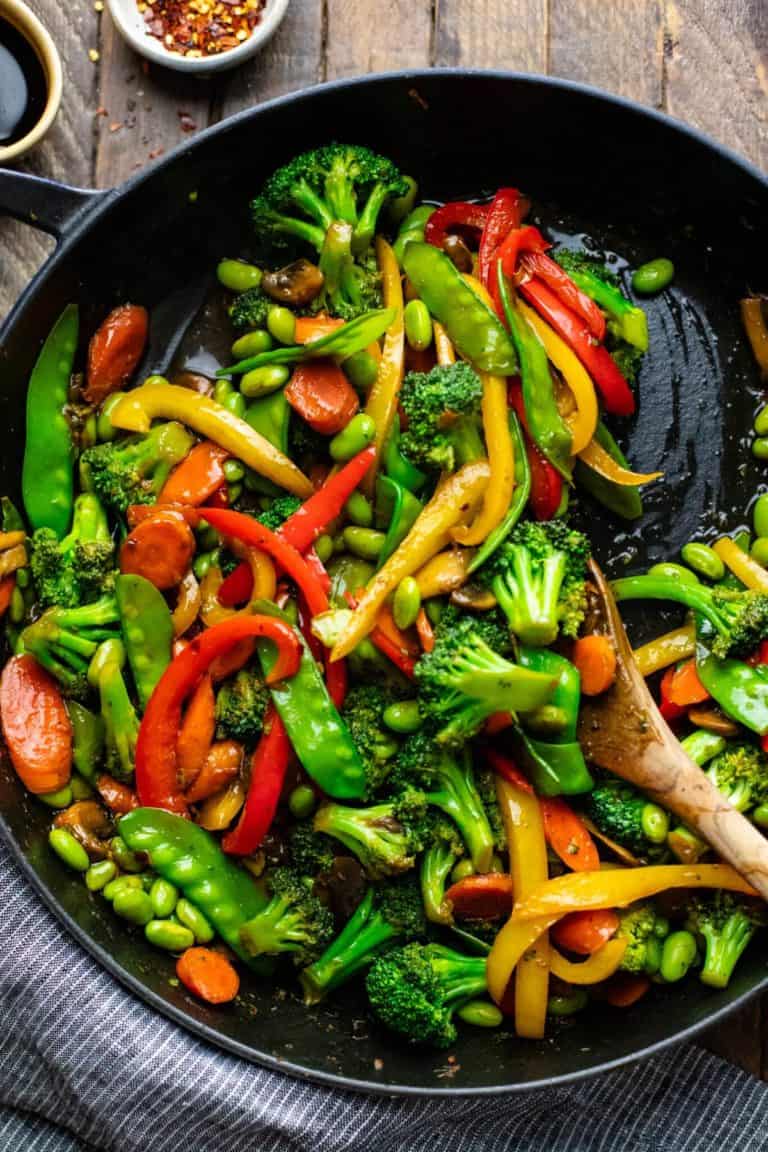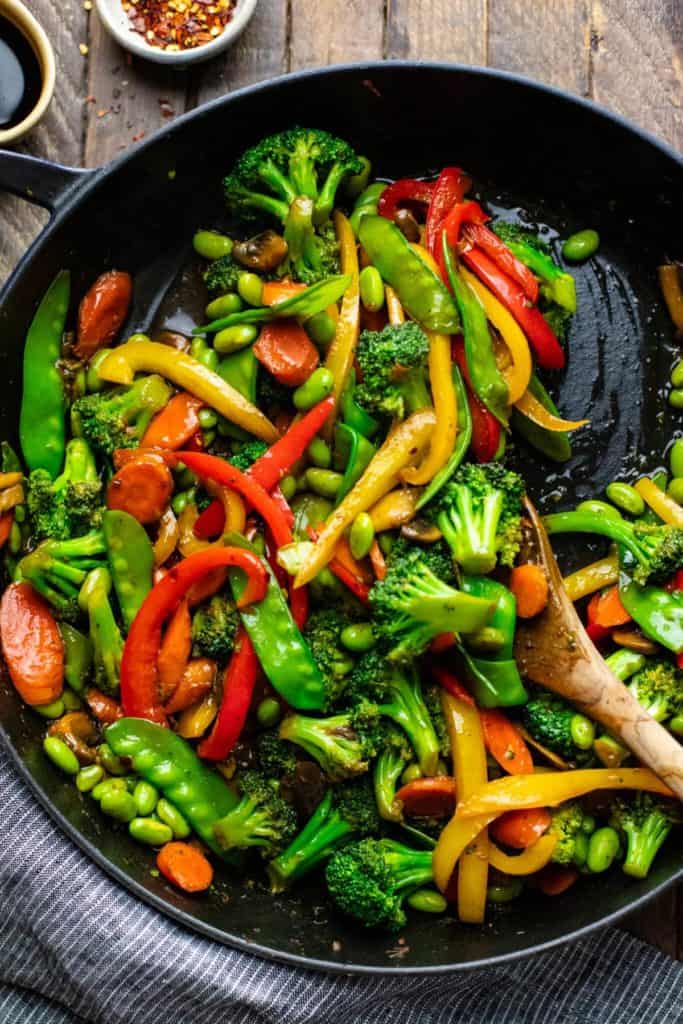 30 minute vegetable stiry-fry
The recipe is for a veggie stir-fry, but the author has thoughtfully suggested ways to bulk up the dish, by adding protein such as tofu or cooked chicken.
Check out this recipe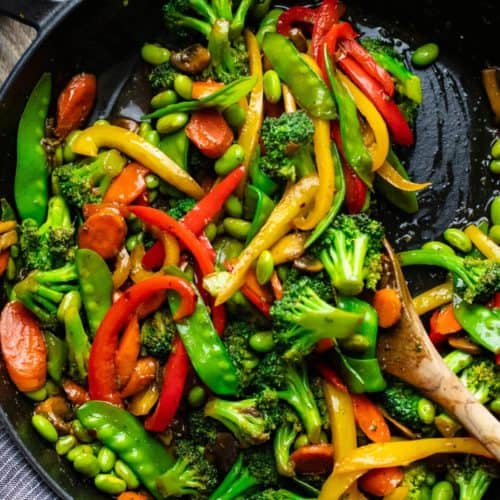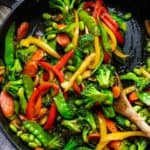 Noodles with leftover chicken or turkey in a sesame-peanut sauce
If you've never tried sesame-peanut noodles, you're missing out! It's so easy to make, yet delicious too!
Check out this recipe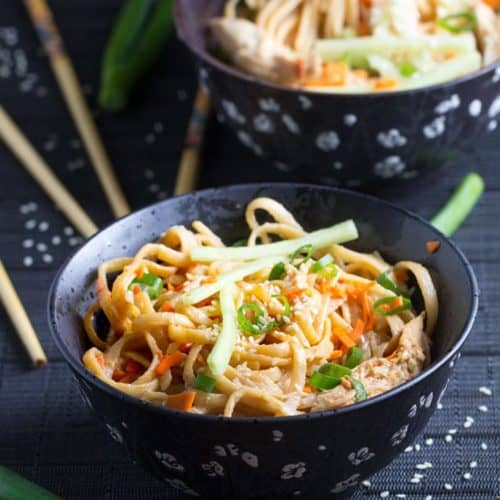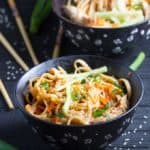 Korean-inspired leftover chicken or turkey wraps
Wraps are a great way to use leftover protein, such as chicken and turkey. (Or canned tuna if you don't have any leftovers!) The flavour is primarily from the kimchi and gochujang sauce, so don't skip on those!
Check out this recipe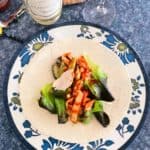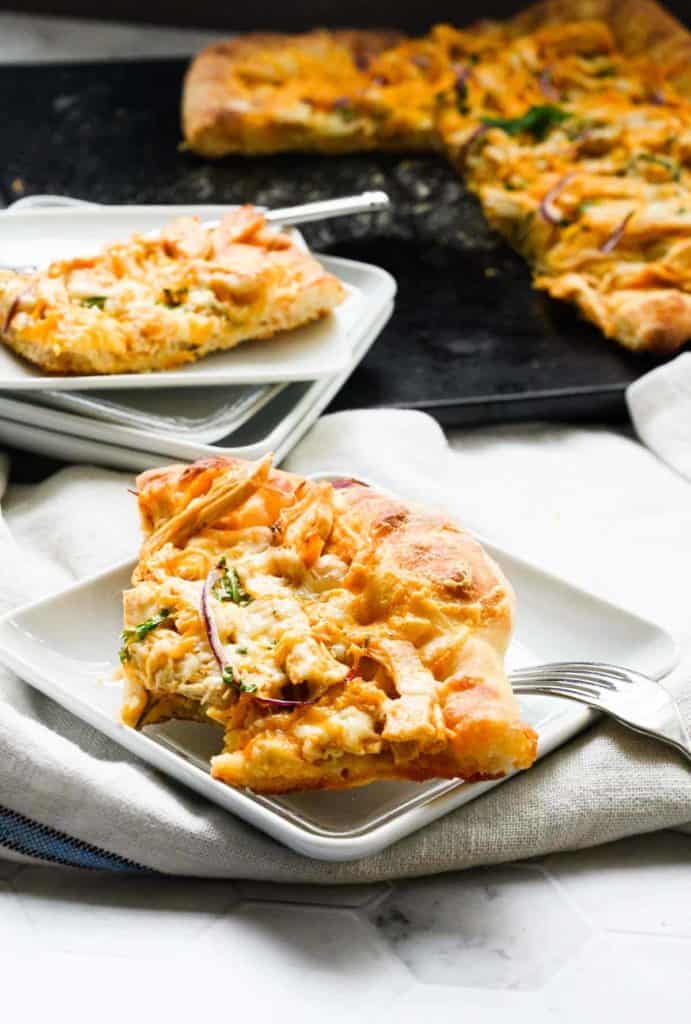 Buffalo pizza with leftover chicken
Or turkey! Love the cornmeal tip in the recipe for extra crisp!
Check out this recipe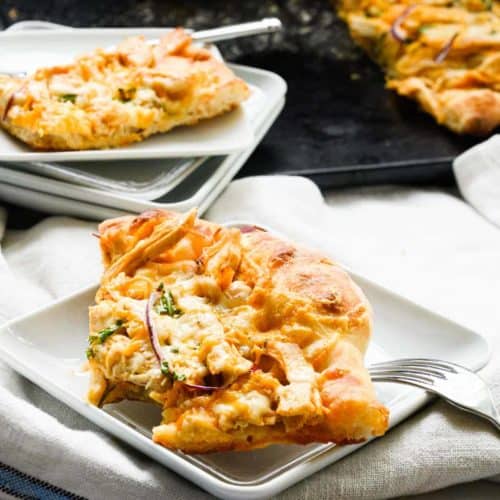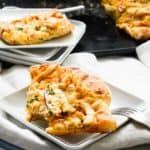 If you try any of these 11 Asian-inspired recipes to use up leftover roast chicken or turkey, do let me know which is your fave! Alternatively, if you have a recipe to contribute, feel free to leave a comment or email me!