Everyone who's read a magazine or newspaper in the last decade must have heard about the health benefits of green tea, thanks to its anti-oxidant (specifically a type of catechin called EGCG or epigallocatechin gallate) content. Drinking green tea (sans sugar and milk!) can improve your health in a whole range of ways, ranging from:
better cardiovascular health
lower inflammation levels
reduced risk of developing chronic diseases
lower risk of dying from early deaths, for people with diabetes
By the way, the above is not from a dodgy source, but taken directly from the Harvard Medical School Health Publishing's website! (Note: green tea is a magnet for lead, so there have been concerns about the amount of lead in green tea and matcha. However, ConsumerLab has tasted the premium matcha brands in the US and found that the lead content in them is not an issue.)
Matcha is a type of green tea that has been gaining in popularity over the last few years. There are a few differences in how you consume it though.
What's the difference between matcha and green tea?
Matcha is basically young green tea leaves that are grown under shade to increase the chlorophyll content, then ground into a powder. With regular green tea, you steep the leaves (or tea bags) in hot water, drink the resulting tea then toss the tea leaves away. When you drink matcha, you ingest the leaves themselves.
To be honest, I drink green tea at home, but not matcha, as green tea is easier to make! (You have to sift the matcha powder to get rid of clumping, then whisk the matcha and hot water together to form a foamy tea that you drink.) Instead, I prefer to drink green tea bu add matcha powder to my bakes.

Here's a compilation of 13 easy ways you can eat matcha, starting today!
Matcha mantou buns
You can also create 2 doughs, 1 with matcha and 1 without, to form a lovely spiral mantou that is perfect for entertaining.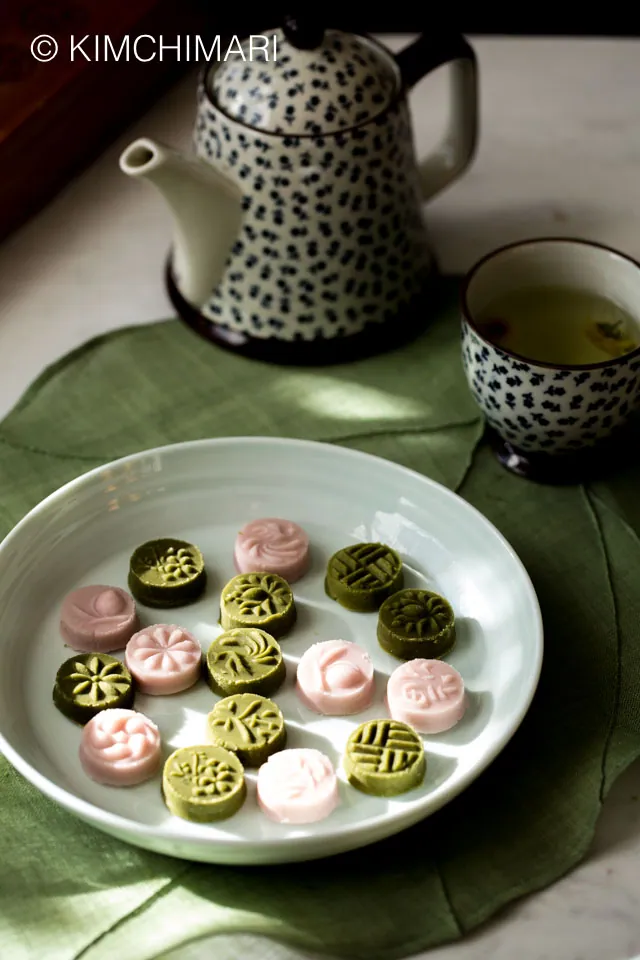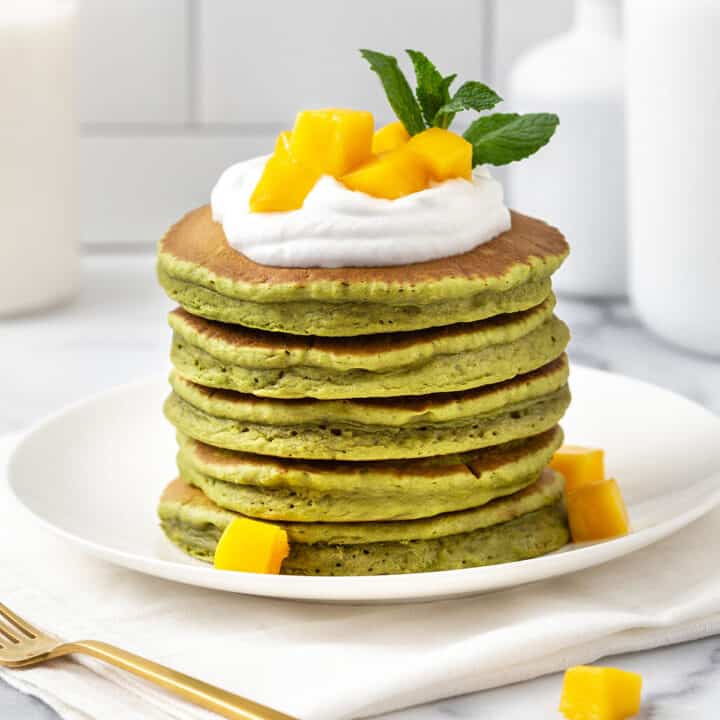 Savoury matcha recipes
In case you're wondering, it's not just sweet foods that go well with matcha!