Hojicha vs Matcha: the differences in how the 2 types of green tea look, taste and are produced. With an overview of the health benefits of both types of tea, as well as recipes to use them both!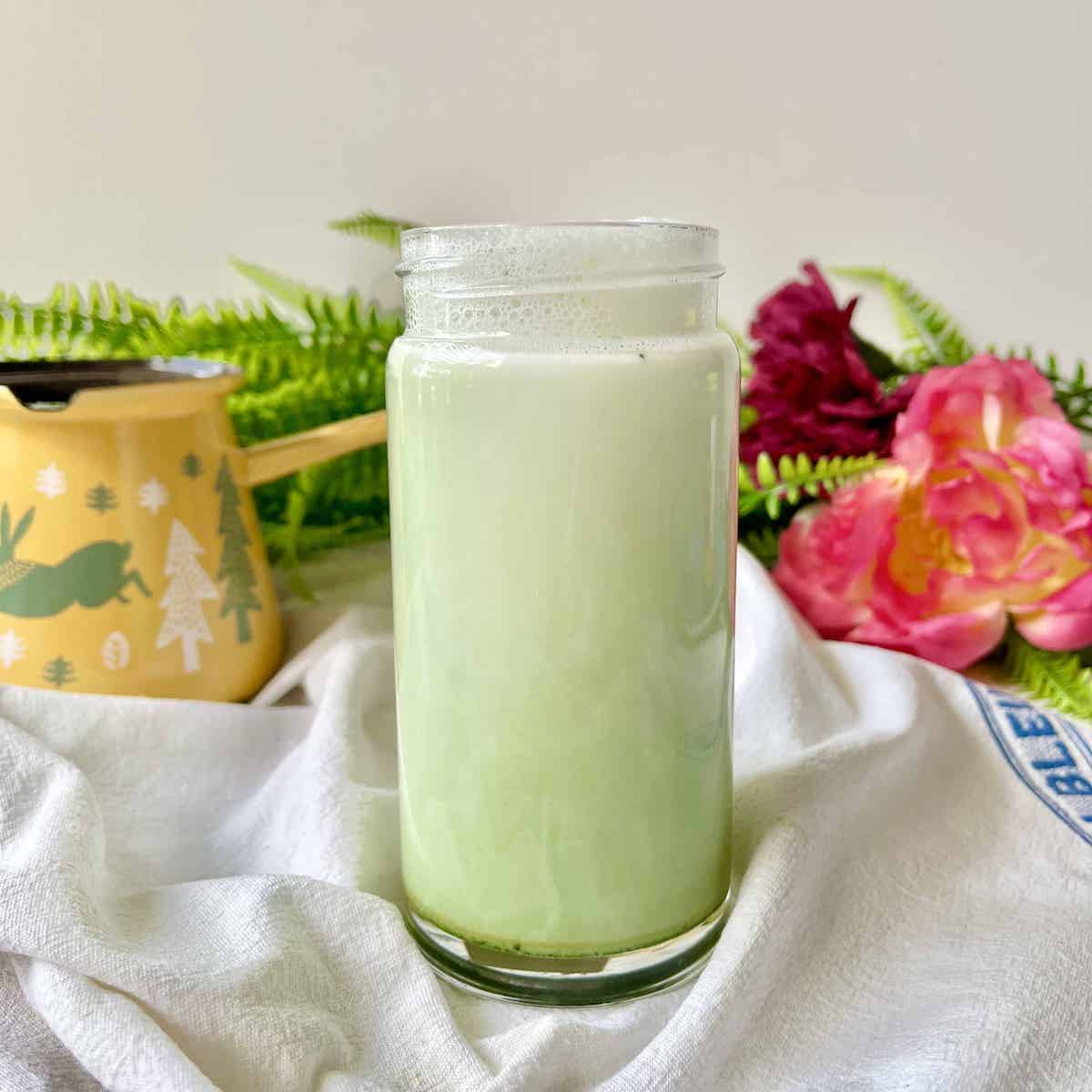 Both Hojicha ほうじ茶, 焙じ茶 and Matcha 抹茶 are popular types of Japanese green tea that come from the Camellia sinensis plant. You can find both in the form of traditional tea, or in modern fusion drinks such as Hojicha Latte, Matcha Latte and even Strawberry Matcha Drinks!
However, they have different flavors and appearances. The key differences are as such:
Color: Matcha (bright green) vs Hojicha powder (light brown to mid-brown)
Taste: Matcha (earthy, vegetal and bitter if the quality is too poor) vs Hojicha (nutty, almost sweet)
Form: Matcha (fine powder form) vs Hojicha (loose leaf form or sometimes as a fine powder)
Note: the difference is flavor profiles is why I like to pair matcha with white sugar and Hojicha with brown sugar!
For a more in-depth description of the differences between the 2, read on!
Origins
Matcha has been a part of Japanese culture for centuries, particularly in Kyoto, and is known for its role in traditional tea ceremonies. It has an earthy, almost vegetal taste. Some say it has a umami flavor, but I haven't tasted the umami myself! (The grassy notes, definitely!)
However, Hojicha, which literally means roasted tea, was discovered by accident in Kyoto in the 1920, and is thus relatively new to the Japanese culinary scene.
It has a nutty, almost sweet taste, with no bitterness and low astringency. (The roasting, when done correctly, removes the bitterness. If you find your Hojicha bitter, it has been roasted for too long!) Some varieties may even taste smoky or have caramel undertones.
Fun fact: A tea merchant produced Hojicha when he had some old tea leaves that he couldn't sell. Serendipity at its finest!
Production
Hojicha
Hojicha is made from mature tea leaves, stalks, and stems, which are typically harvested later in the season. (2nd harvest or later.)
These leaves are less tender compared to Matcha and usually come from either the Sencha, Bancha 番茶 (Common tea) or Kukicha varieties of green tea.
Hojicha is produced by first steaming and then roasting the green tea leaves in a porcelain pot over charcoal or in a roasting pan at 150 °C (302 °F.) This is to prevent fermentaion and oxidation and changes the color of the leaves from green to brown. (This roasting process is what gives Hojicha its distinctive reddish-brown color and nutty flavor.)
Once roasted, the leaves can be sold as loose-leaf tea or ground into a fine powder similar to Matcha.
However, unlike Matcha, Hojicha is not shade-grown and its roasting process significantly reduces the levels of antioxidants and L-theanine. The resulting roasted green tea has less caffeine and a milder flavor, making it popular for consumption in the evening, as it is less likely to interfere with one's sleep.
Note: The differences in the color of hojicha tea is due to different harvest times, different roasting times, and the different tea bases used (Sencha (unshaded green tea) vs Bancha (common Japanese green tea) vs Kukicha (twig tea.))
Matcha
Matcha, on the other hand, is a fine green tea powder made from tender, young tea leaves that have been shade-grown before harvest.
The shade helps increase the production of chlorophyll and L-theanine, which gives Matcha its bright green color and distinctive, earthy, almost bitter flavor.
After harvesting, Matcha leaves are steamed to prevent oxidation, then dried and ground into a fine powder using a stone mill. (When you drink matcha tea, you are consuming the entire whole leaves.)
Note: Matcha powder oxidises very quickly which results in the vibrant green turning dull. (That's why Matcha Powder needs to be refrigerated and kept away from light and heat.)
Types
Matcha is categorized into different grades, with the highest being ceremonial grade Matcha, which comes from the first-harvest leaves. The later the leaves are harvested, the lower the grade of the tea will be.
Note: I usually recommend culinary grade matcha, a lower grade matcha, in my baking recipes as the cost is lower and you the difference in taste isn't too obvious after baking.
In comparison to Hojicha, Matcha has higher levels of antioxidants and L-theanine and contains more caffeine. It is usually more expensive than Hojicha due to the extensive shading and labor-intensive milling process.
Ultimately, both Hojicha and Matcha offer unique taste profiles, colors, and even nutritional profiles, making them 2 distinct forms of Japanese green tea.
Hence, I highly recommend you keep both types of tea in your pantry!
Appearance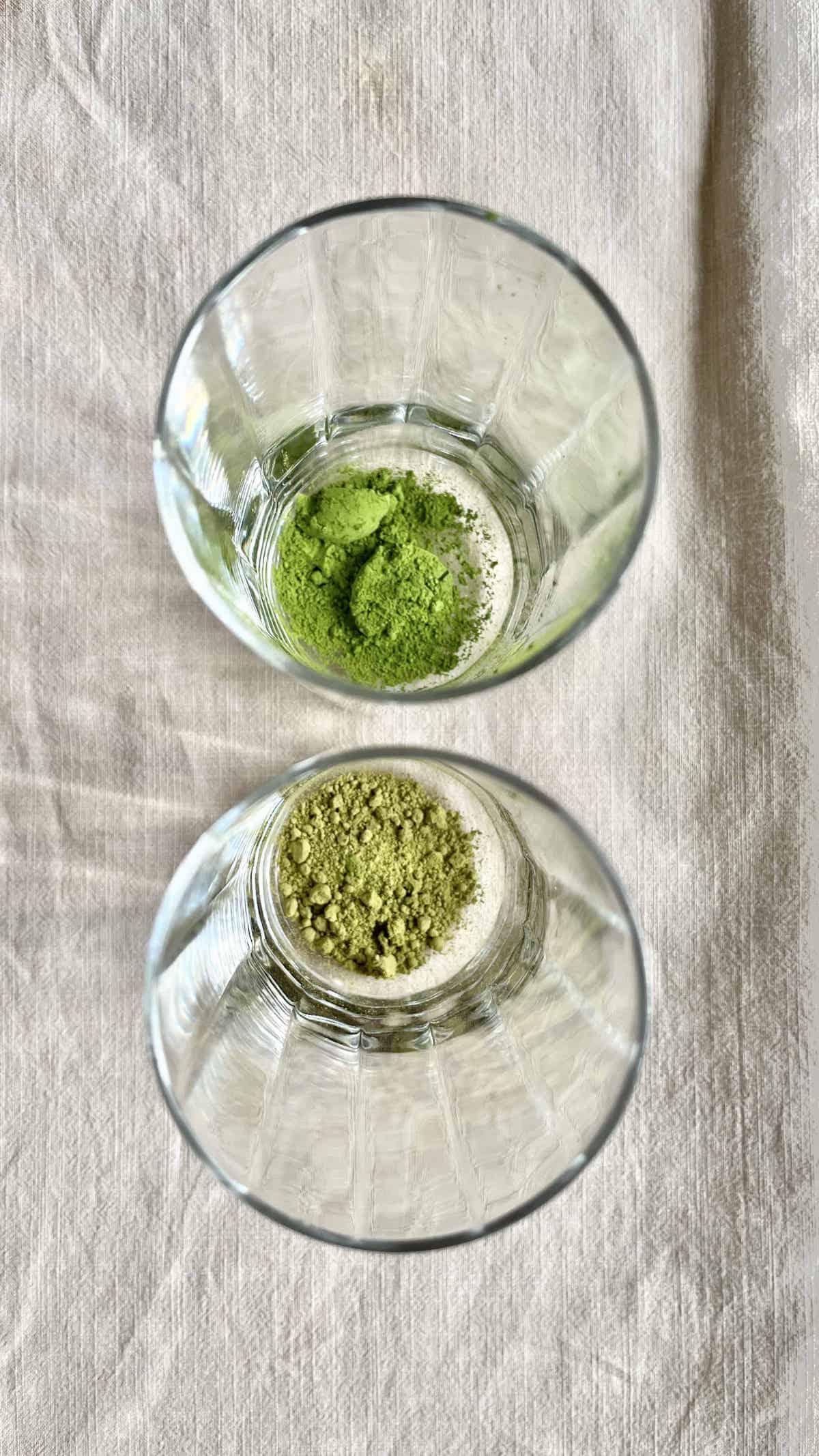 As mentioned earlier, the color of hojicha is reddish-brown, while matcha is green. Good matcha has a bright green hue but older or lower quality versions have a duller color.
Matcha always comes in the form of a super fine powder compared to hojicha, which can come as a powder or as loose tea leaves. The fine powder of matcha results in a smooth and creamy texture when mixed with water or other beverages. Moreover, the quality and grade of matcha can influence its color, with ceremonial grade matcha showcasing a more vibrant green color compared to lower-grade varieties.
Health Benefits
Antioxidants and Nutrients
Hojicha and Matcha are both types of Japanese green tea with numerous health benefits due to their antioxidant and nutrient content.
Both teas contain catechins, a type of antioxidant, which help in reducing inflammation, boosting the immune system and weight loss as well as promoting better digestion.
Matcha, however, is higher in antioxidants such as EGCG when compared to Hojicha. However, thanks to the roasting process, Hojicha also contains Pyrazine, which helps blood circulation and digestion.
The key nutrients found in the 2 teas are:
Antioxidants (catechins, EGCG)
Vitamins (especially vitamin C)
Minerals (such as magnesium and potassium)
Caffeine Content
The caffeine content in these two teas varies significantly.
Matcha is known for its high caffeine content (shading increases the caffeine levels), with over 35 mg of caffeine in a cup, making it comparable to a cup of coffee.
On the other hand, Hojicha contains less caffeine (less than 8mg) due to being made from parts of the tea plant that are naturally lower in caffeine and the high heat roasting process that further reduces its caffeine content.
While both teas offer various health benefits, their differing caffeine content can result in different effects.
Matcha's high caffeine content, combined with L-theanine, a natural amino acid, can provide a calming but focused effect, reduce anxiety, and help manage stress. This makes Matcha a popular choice for those looking for a "pick-me-up" which won't give them the jitters or a caffeine crash. However, it's best not to drink it too late in the evening or night, so as not to interfere with one's sleep cycle!
In contrast, Hojicha's lower caffeine content makes it more suitable for individuals who want a smooth, relaxing tea experience late in the day without the stimulating effects of high caffeine.
Note: hojicha is preferred for the very young and very old because of the lower caffeine levels.
Preparation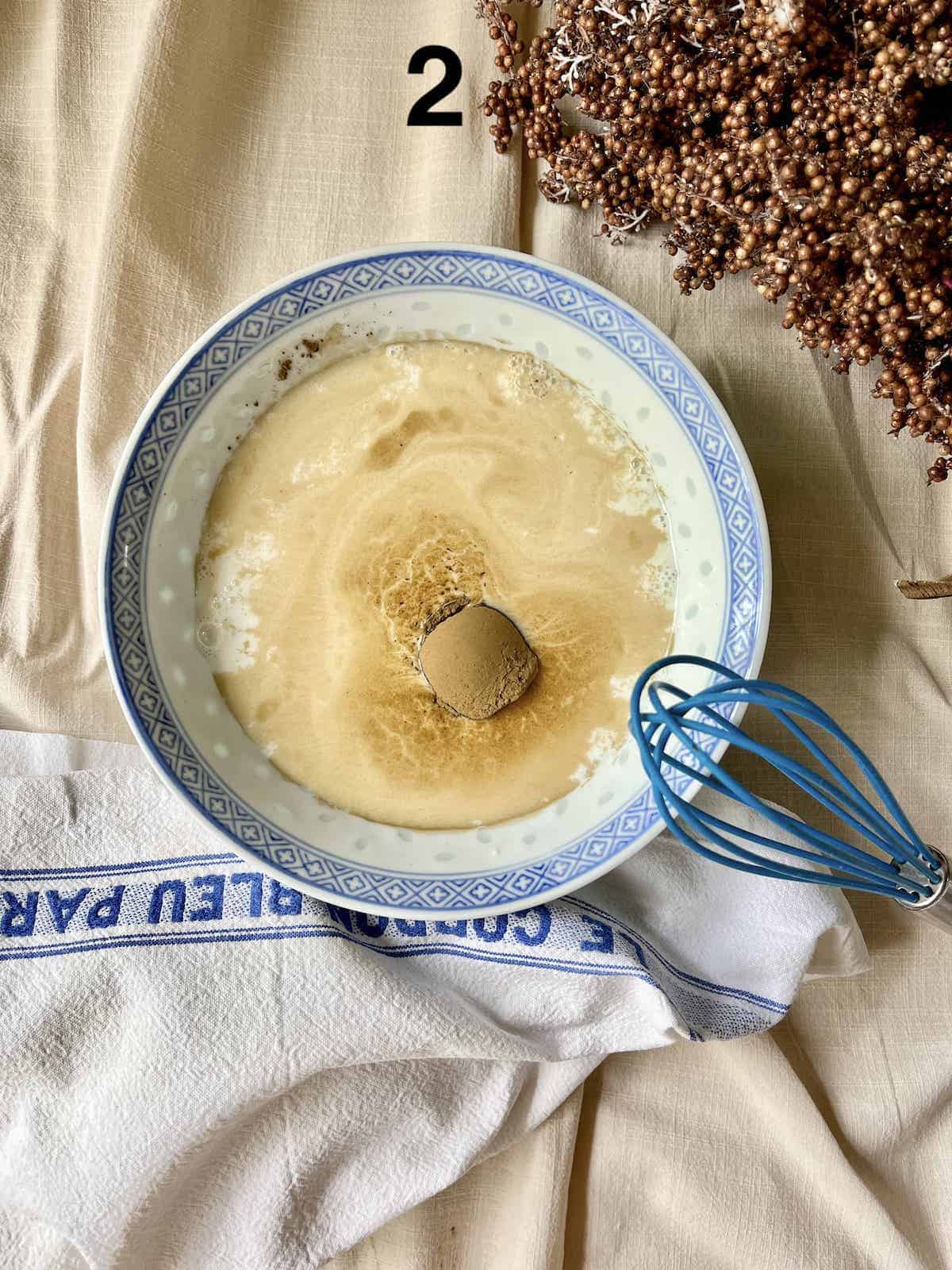 For both hojicha and matcha, the preparation method can have a significant impact on their flavor profiles.
Matcha is usually prepared by whisking the fine powder with water, using a bamboo whisk 茶筅 (chasen) to make a frothy, vibrant green drink.
Hojicha powder can be prepared in the same way as matcha. However, hojicha leaves are brewed in a porcelain pot using hot water.
Note: Matcha requires a slightly cooler water temperature of around 80 degrees Celsius, whereas hojicha can be brewed with freshly boiled water, using a teapot and tea strainer. (If you make matcha tea with boiling water, it will develop a bitter taste.)
Modern Uses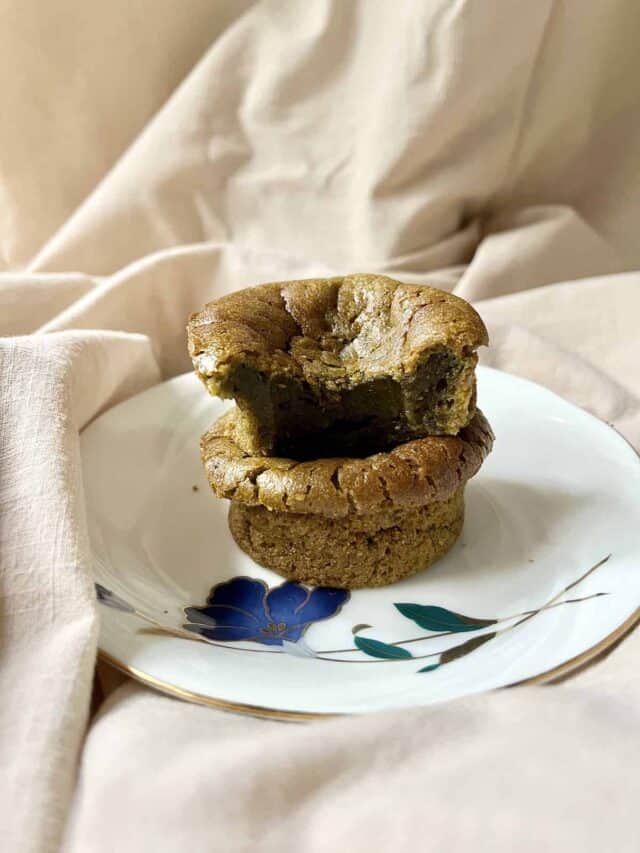 Nowadays, hojicha and matcha are consumed in various forms, such as oat milk matcha, cold brew matcha, pineapple matcha latte, blueberry matcha latte, vanilla matcha latte, chai matcha latte, iced teas, and more. Hojicha latte and matcha latte, in particular, have become popular coffee alternatives in many cafés worldwide.
To make these lattes, one can use hojicha tea bags or powdered hojicha, and matcha powder. (The powder versions need to be whisked with warm water before adding the milk and sugar to achieve the desired taste and texture.)
Note: Creamy milk goes really well with the earthy aroma of matcha! However, there are pros and cons to pairing the different milks with matcha in a latte. (Click through to the links above for more details.)
Recipes
Matcha Recipes
Hojicha Recipes
Both hojicha and matcha can be used in a wide range of recipes for flavor and color:
Desserts: Matcha is often used in desserts such as mochi cupcakes, puddings and cookies, because the creaminess of dairy is simply a match made in heaven with the earthiness of matcha. You can even use it in green tea bread! (The vibrant green color of Matcha also adds an attractive visual element to these dishes.) Hojicha has a more subtle flavor, so you can use it in both desserts, such as hojicha cupcakes, and savory dishes!
Smoothies and juices: Incorporate hojicha and matcha into smoothies and juices for a refreshing, antioxidant-rich drink.
Hot and cold beverages: In addition to lattes, matcha and hojicha can be enjoyed in hot or iced tea forms. Simply adjust the temperature of the water and use a tea strainer for hojicha or a bamboo whisk for matcha.
Ice Cream: Ice cream is another popular culinary application for both Hojicha and Matcha. (Matcha Ice Cream is 1 of the most popular Japanese ice creams, especially when paired with sweet red bean paste!) Matcha ice cream boasts a bright green color and a rich, earthy taste, while Hojicha ice cream features a warm reddish-brown hue and a smoky, roasted flavor. The unique flavors of these green teas can elevate the ice cream experience, providing a refreshing and delicious alternative to traditional flavors.
Savory recipes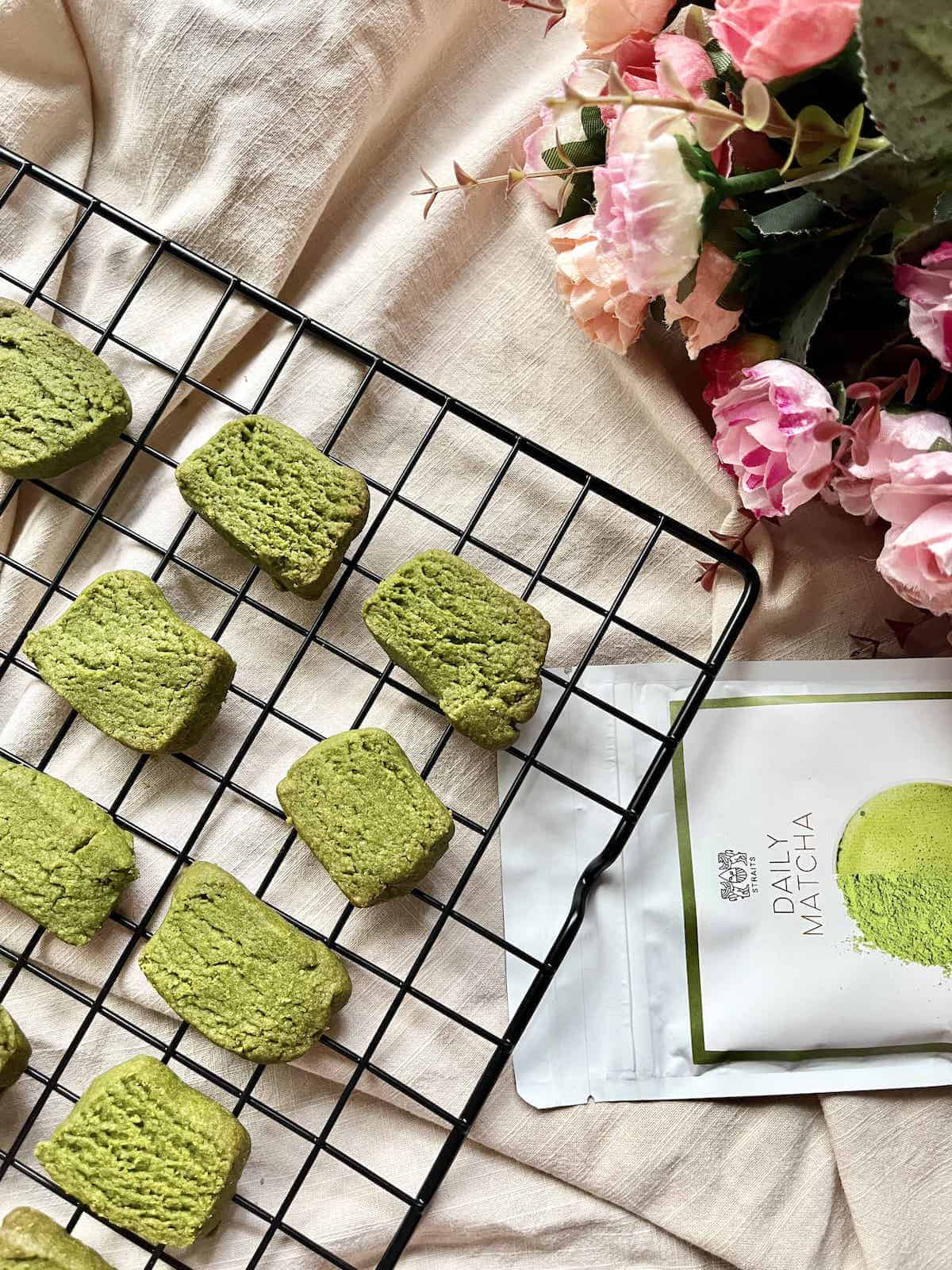 The choice between Hojicha and Matcha in culinary applications ultimately depends on one's personal preferences and desired flavor experience.
Some may prefer the bold, earthy notes of Matcha in their cooking, while others may appreciate the subtle, smoky aroma of Hojicha. Experimenting with both types of green teas in various dishes can help individuals determine which flavor profile best suits their taste buds and culinary needs.
Which is your favorite of the 2?