Korean plum tea, or maesil cha (ume), is delicious, good for you, and only takes 1 minute to make!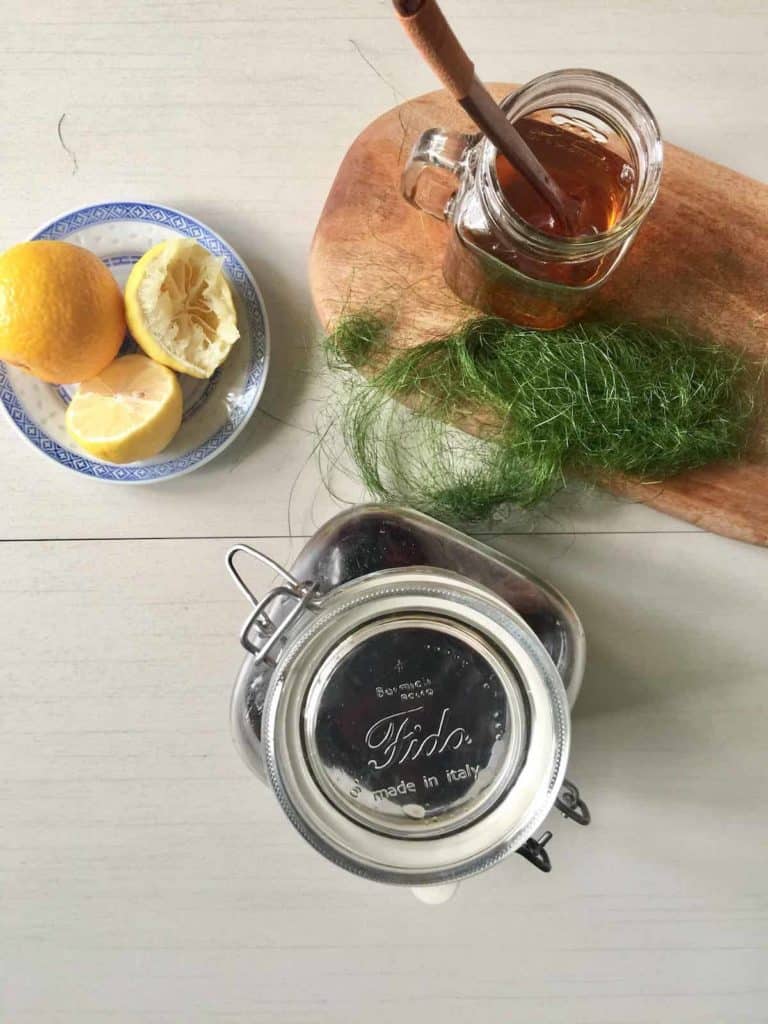 Jump to:
I fell in love with maesil-cha when I first started travelling to Korea for work about 10 years ago- lucky me got to visit Korea 7-8 times in only 2 years. Fun times!
Happily, now that I know how to make homemade maesil-cheong, it's super easy to make Korean plum tea even when outside of Korea! I love having it with Kimchi Fried Rice or Gochujang Roast Meat.
What is Korean plum (maesil)?
Korean green plums are known as maesil in Korean, ume in Japanese and meizi in Chinese. In English, it's also called Japanese plum, Chinese plum and Japanese apricot (Scientific name: Prunus mume).
The word "plum" is a little misleading as it's actually more similar to an apricot than to the plum. Originating in South China, maesil was later introduced to Japan, Korea and Vietnam, and its fruit is part of the cuisines of all these countries.
Typically, the maesil fruit, which appears around May-July, is marinated with sugar to make a plum syrup extract (maesil-cheong) that is then used to make tea and sauces (e.g. meizijiang), but the fruit can also be used to make alcohol (e.g. umeshu or wumeijiu), pickles (e.g. suanmei zi, umeboshi or maesil-jangajji) and traditional medicine.
Korean vs Japanese vs Chinese
Plum tea is super popular in East Asia, and is common in Korea (maesil-cha), Japan (ume tea) and China (meizi cha or suanmeitang, a sort of sour plum tea).
Korean plum tea is made by mixing water with the Korean green plum syrup (maesil-cheong), which can be either made at home or shopbought. The syrup is super easy to make: simply mix the green fruit and sugar/honey in a 1:1 ratio and leave to ferment for at least 3 months. (The previous link brings you to step-by-step photos and directions, as well as tips on using the maesil extract.)
In comparison, the Japanese ume plum syrup is ready in a mere 7-14 days, and is much lighter in color than the Korean version. (If you want it in 7 days, you need to use frozen ume.))
Note: if you use less sugar, the plum syrup may become plum wine (maesil-ju)!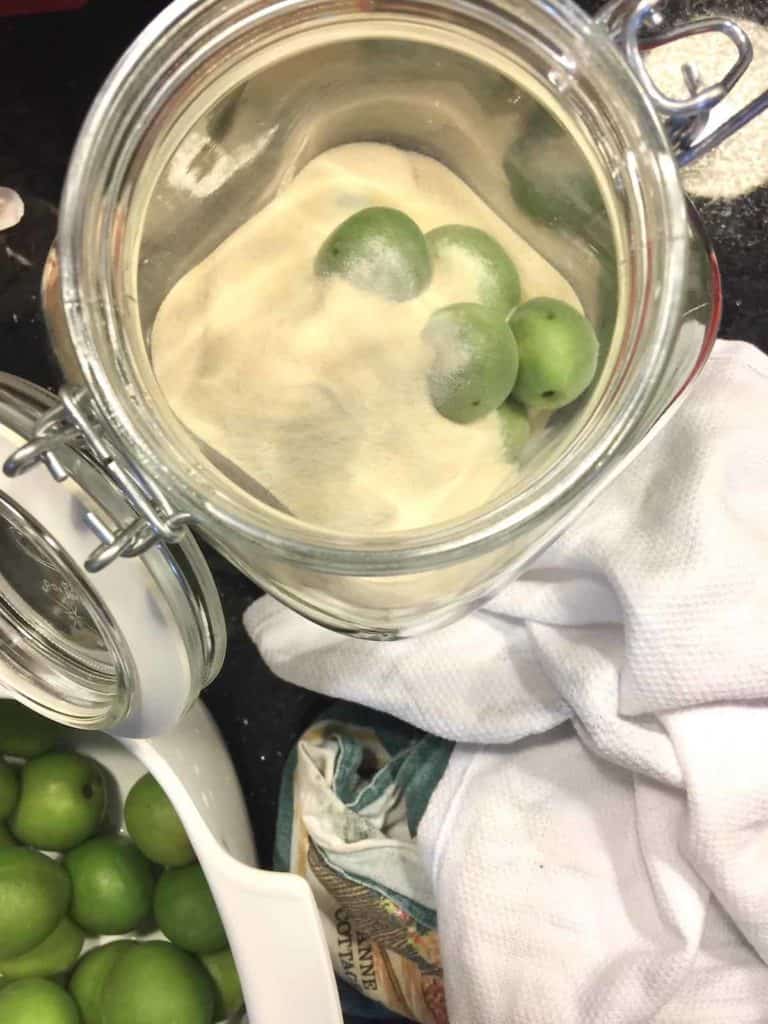 Other interesting teas made with Korean green plums:
In Japan, the ume is even mixed with powdered kombu (seaweed) to make ume kombu-cha, a sweet yet savoury drink that is almost like a soup! (Not to be confused with "kombucha!")
The maesil flower is the plum blossom, which can also be steeped in hot water to make tea (Maehwa-cha in Korean) or cooked in pancakes (maehwa-jeon).
In China, Taiwan, Singapore and Malaysia, the fruit is smoked then boiled with other ingredients, such as hawthorn or osmanthus flowers, before being sweetened to make a cooling and deliciously tangy tea (suanmei tang) that is a popular summer refreshment.
Can the fruit be eaten?
Raw/ Green Maesil fruit isn't eaten as it's too sour and the Koreans also avoid doing so because of potential toxins in the seeds. (It can be eaten pickled though.)
Note: some people say that the green fruits shouldn't be fermented for more than 3 months because of the toxins in the seeds, however others say they can be left for up to 3 years. (My plum extract's been fermenting since June 2021, so.... 7 months now!) I emailed the retailer I bought my maesil from and apparently he says that the fermenting period depends on when the green plums were plucked. (Before/ after a certain date makes it OK to ferment the maesil-cheong for longer.)
Health Benefits
These Asian green plums have been used in East Asian medicine for centuries:
according to the Dongui Bogam (동의 보감, 東醫寶鑑), a renown Joseon Dynasty medical book (i.e. between 1392-1910), "Plums help regain energy in the muscles and the pulse. They treat inflammation and stop coughing and diarrhea, and quench the thirst."
Chinese people eat the pickled fruit to help digestion
Koreans drink maesil-cha when they have upset stomachs, or hangovers!
Other Korean maesil health claims include: antibacterial agent, preventing dehydration and promoting heart regularity!
Note: the above is just for your information and is not meant as medical, dietary or health advice, which I'm not qualified to give! Please check with the appropriate professionals if you have any questions or concerns about the benefits of Korean green plums.
Is there caffeine?
No, not unless you add other tea leaves to your maesil tea! Other caffeine-free teas that insomniacs can try are osmanthus flower tea (apparently good for your lungs and skin), lemongrass tea, dried longan tea and barley tea (boricha).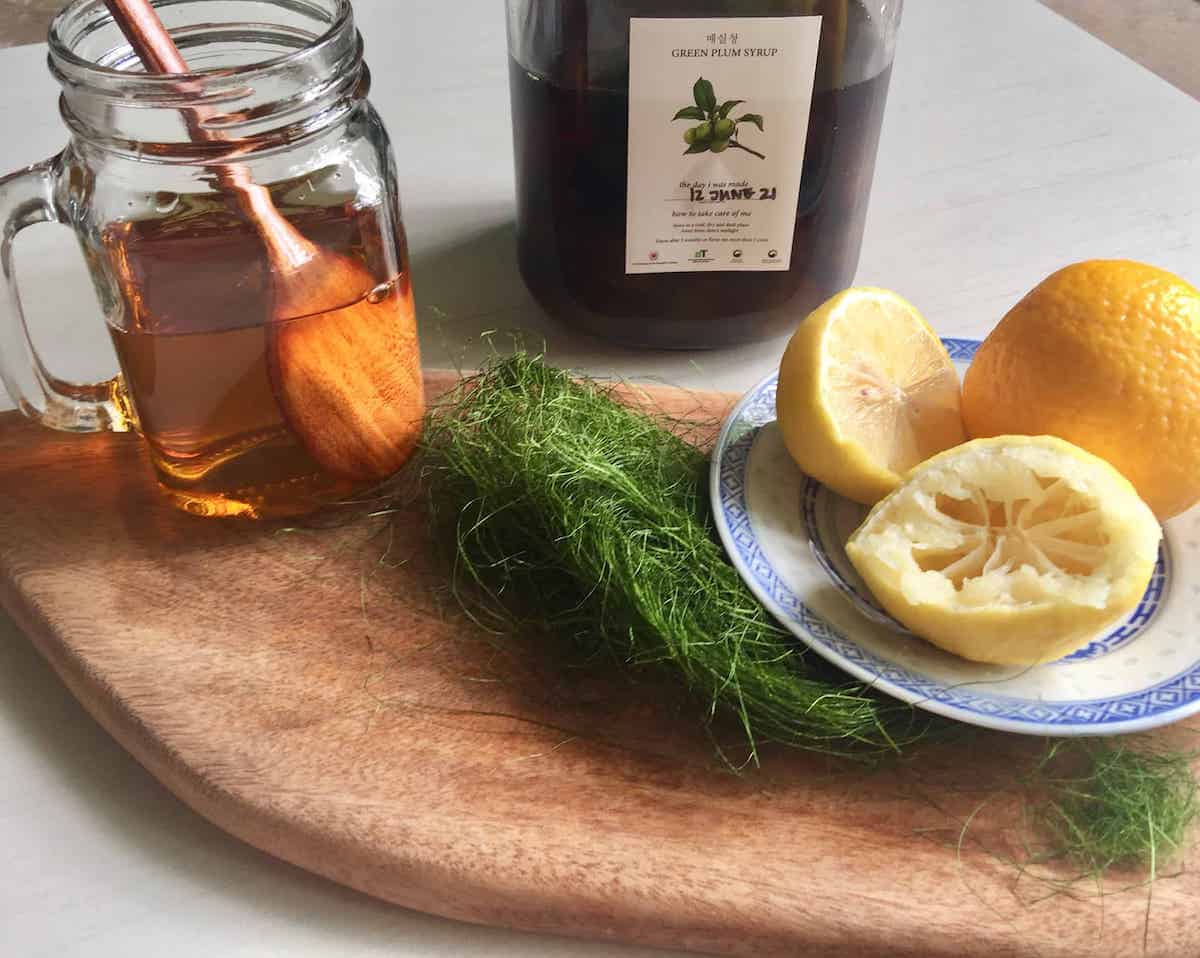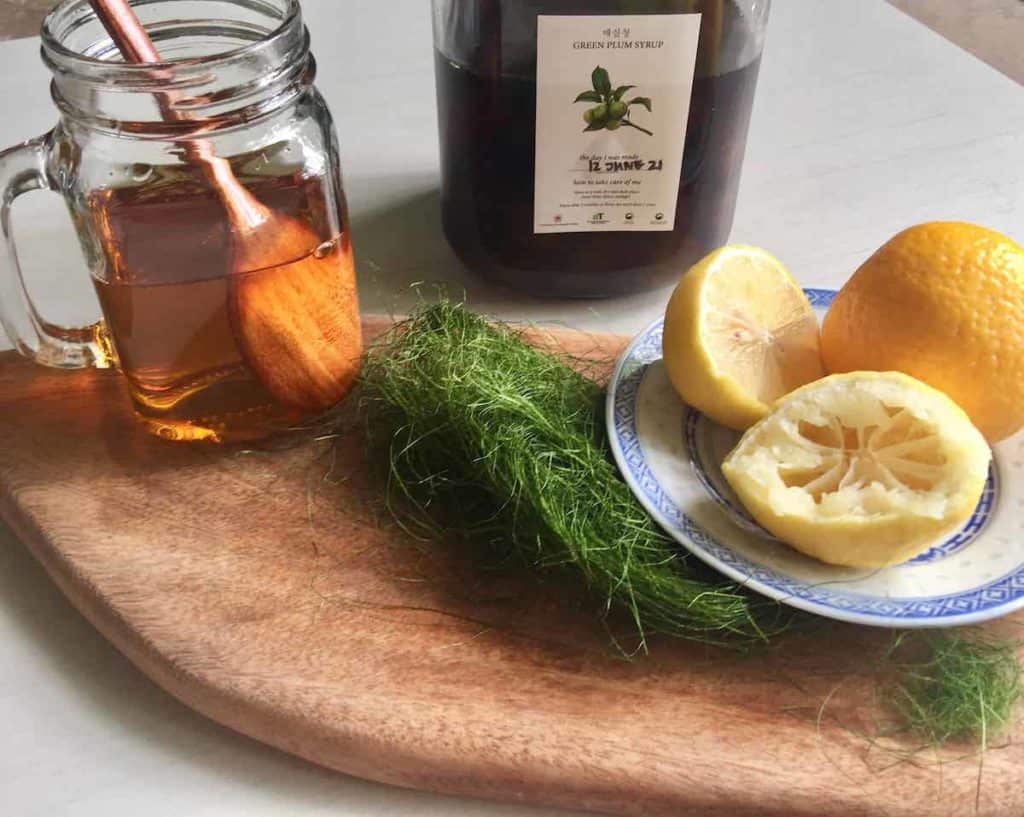 How to make
Maesil-cha can be enjoyed hot, cold (or as an iced plum tea)or even carbonated (add sparkling water to the Korean plum syrup)! For detailed instructions, check the recipe card below.
For a twist, serve it with a drizzle of lime or lemon juice. If you want to impress, toast some pine nuts and sprinkle them (or a plum blossom flower) on the maesil tea.
Other Korean recipes
Love this recipe? Please leave a 5-star 🌟🌟🌟🌟🌟rating in the recipe card below & if you REALLY like this, consider leaving a comment. Thanks!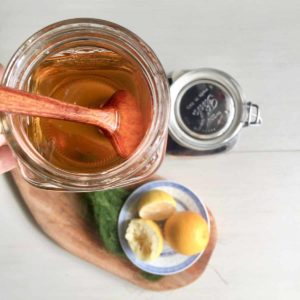 Korean plum tea recipe (green maesil cha) (ume) (suanmei)
3 delicious ways to enjoy this refreshing fruit tea, which can be made in 1 minute!
Ingredients
3

Tablespoons

maesil-cheong or Korean plum syrup

Shop-bought or homemade works

1

Cup

Water

Hot water, cold water, iced water, or sparkling water all work!

Honey, to taste (Optional)

I drink mine unsweetened but if you have a super sweet tooth, add some honey. The plum syrup does have a few flavour notes in common with cough syrup so if you have a very sensitive palate (it's not super obvious), adding honey helps to reduce the cough mixture taste!

1-2

Pine nuts (Optional)

lightly toasted, sprinkled on the tea
Instructions
Add 3 tablespoons of the maesil syrup to the water (hot/ iced/ cold/ sparkling) and mix well. Remember to only use a wooden spoon if you're dipping into your jar of home-made maesil syrup! Add honey, to taste, if you like it extra sweet.

Sprinkle the pine nuts on top, serve with some cookies and enjoy!
Notes
If you have access to the plum blossom flower, use it instead of the pine nuts to make a very pretty cup of tea.
If you're using sparkling water- which I highly recommend on a hot day- don't forget to chill it first for maximum refreshing-ness!
If you want a change, you can also squeeze a bit of lime or lemon into the Korean plum tea- in this case, I wouldn't add the pine nuts!
If you've tried my homemade maesil-cha recipe, I'd love to hear what you think. Alternatively, tag me on social media @greedygirlgourmet!