A Comprehensive Guide to the most commonly used Chinese sauces, from Soy Sauce to Black Bean Sauce, to take your Chinese cooking to the next level!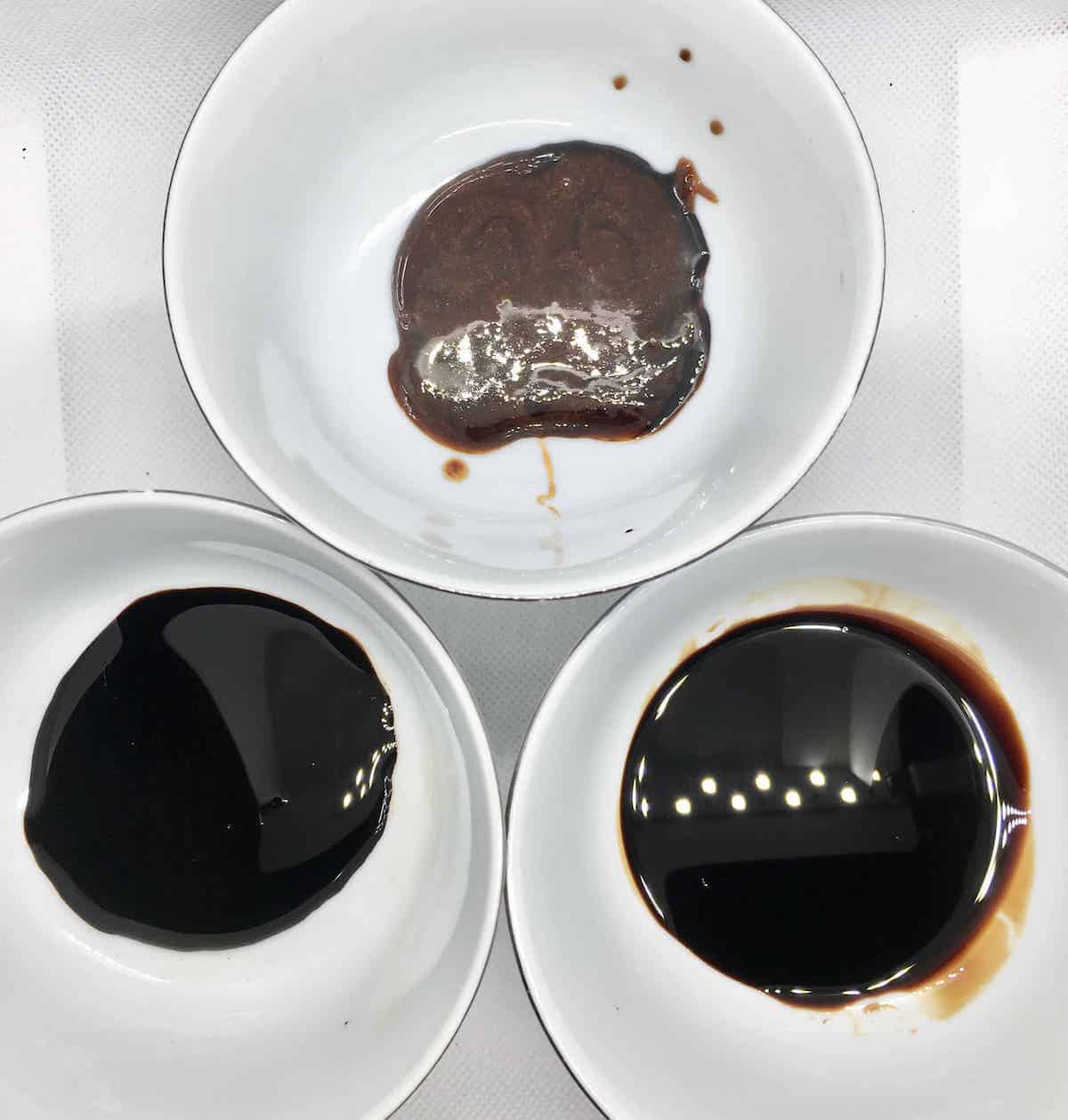 Jump to:
Chinese cuisine relies heavily upon a variety of sauces and condiments to create rich, complex flavors in dishes. The most obvious ones are soy sauce and oyster sauce but there are more to learn about if you want to replicate the food you get at Chinese restaurants at home!
As there are so many Chinese sauces, I'll be dividing them into 2 sections:
Basic Chinese sauces: sauces which we use from a bottle e.g. dark soy sauce.) These can be used in marinades, stir-fries or dipping sauces.
Chinese stir-fry sauces: Some are from a bottle and some are created by mixing basic Chinese sauces, sometimes with other ingredients.
Chinese dipping sauces sauces: sauces used as dips. e.g. Dumpling Sauce.) Can be from a bottle or a mix of other sauces.
Others: e.g. Char Siu Sauce which is used to marinade pork before roasting.
Basic Sauces
Soy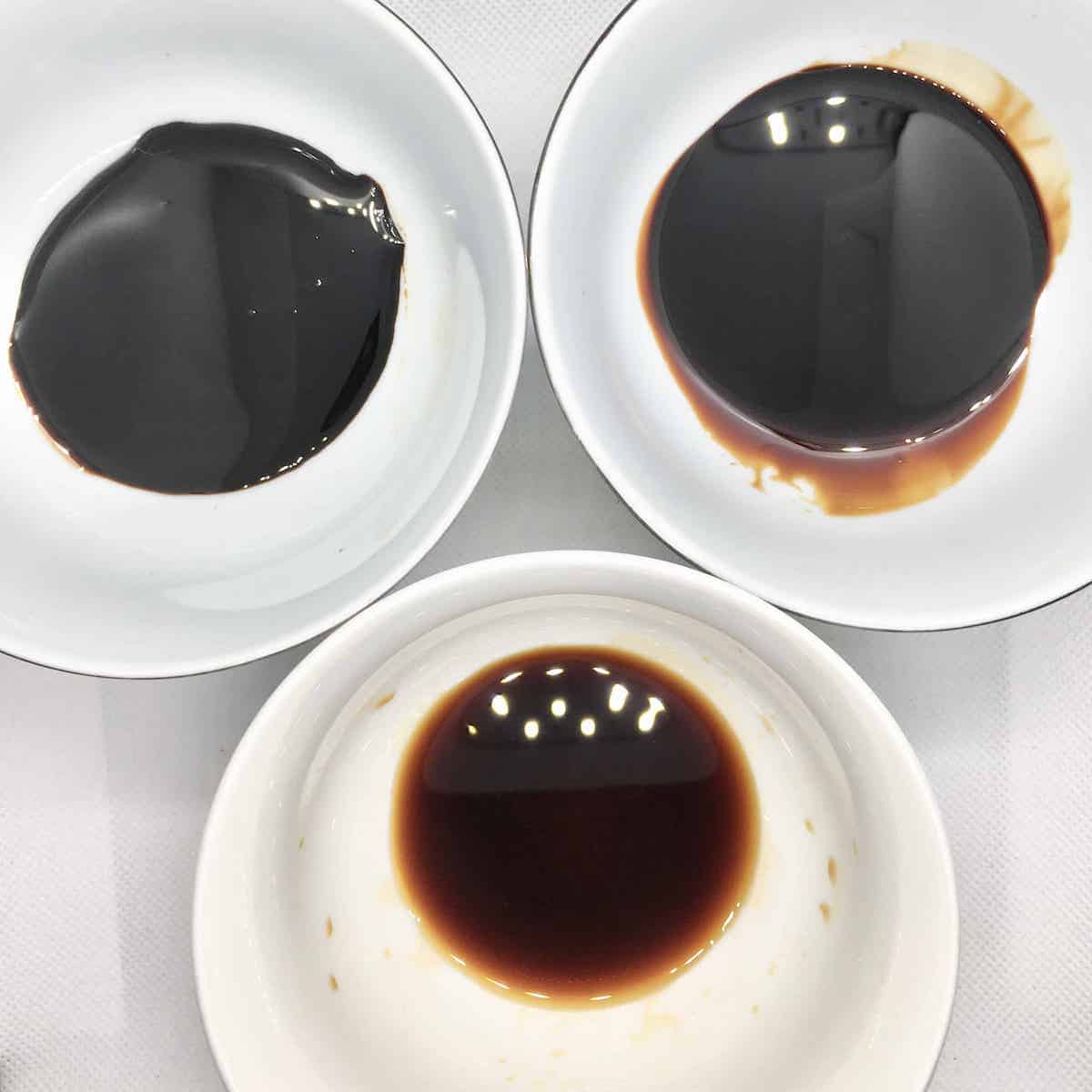 Soy sauce is one of the most widely-used sauces in Chinese cooking (It's also 1 of the most popular Asian sauces, used in Japanese, Korean, Indonesian and even Filipino cooking.)
It's found in marinades, stir-fries and dipping sauces. For example, soy sauce is the star of the show in Chinese braised chicken thighs and Hong Kong Soy Sauce Chicken.
Also known as 酱油 (Jiàng yóu), it is made from fermented soybeans and comes in several varieties:
light soy sauce: most common, sometimes called regular soy sauce. Like fish sauce, light soy has a thin texture and a salty taste full of umami. Made from fermented soy beans, it is used to season add flavor to recipes. It's an essential ingredient in Chinese cooking.
dark soy sauce: has a richer flavor, sweeter taste, darker color and thicker consistency. Dark soy is often used in braised dishes or as a marinade. Added for umami and to add color (to make food look more appetising.) I use Lee Kum Kee brand for both light and dark soy sauce in everyday cooking.
sweet soy sauce: also known as kicap manis, it's astaple of Indonesian Chinese and Malay cooking. I usually use ABC brand.
thick soy sauce: more common in Taiwanese cuisine
black soy sauce: more common in Thai Chinese cuisine
Note: for authentic Chinese flavor, use Chinese soy sauce such as Lee Kum Kee. Others, such as Japanese soy sauce, have a different flavor.
Expert Tip for Celiacs: if you are on a gluten-free diet, tamari and coconut aminos are commonly used to replace soy sauce (which contains wheat flour.)
Used in These Recipes
Oyster
Oyster sauce 蚝油 is another popular ingredient in Chinese cuisine, with a savory, slightly sweet flavor.
This sauce was originally made by boiling down sauces into a thick extract (invented by Lee Kum Kee, which is still my preferred brand to date.) These days, to save money, it is made from oyster extracts, sugar, soy sauce, and cornstarch.
Unlike fish sauce, oyster sauce doesn't have a fishy flavor despite being full of umami (鲜味 xiānwèi).
Depending on how much oyster extract is in the sauce, there are different grades of oyster sauce.
It can be used as a stir-fry sauce or in marinades and glazes.
Expert Tip for vegans: Vegetarian oyster sauce alternatives are available, made from mushrooms.
Rice Vinegar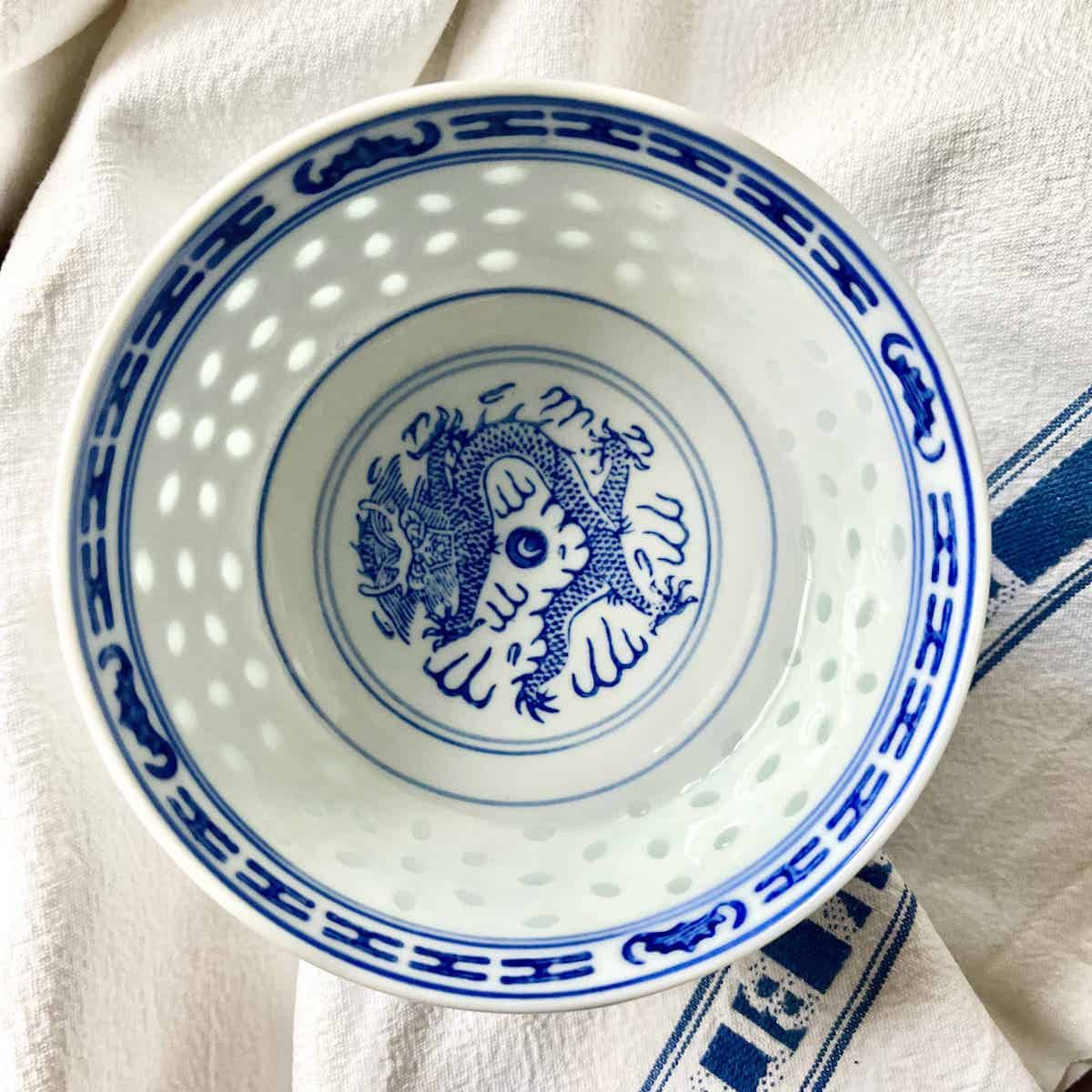 Chinese cooking employs a variety of rice vinegars to impart tart or tangy flavors to lift dishes. It's used in everything from marinades to salad dressings.
The 2 main types of rice vinegar are:
black vinegar: this is the less commonly used of the 2 vinegars. We see it primarily in dumpling dipping sauce as well as some braised recipes. Black vinegar is dark in color, with a sweet, complex and sometimes smoky flavor, somewhat similar to balsamic vinegar.
white rice vinegar: this has a milder, sweeter taste. White Rice Vinegar is a clear, thin liquid used in many Chinese recipes, such as sweet and sour dishes or pickles.
Used in These Recipes
Hoisin
Hoisin sauce 海鲜酱 is a thick, sweet, and salty condiment made from fermented soybean paste, sugar, vinegars, garlic, and other spices.
Literally translated as "seafood sauce", it doesn't contain seafood and is not usually eaten with seafood. Rather, it's used in recipes like Chinese braised chicken wings.
It is also commonly used in dishes such as Peking duck, stir-fries, and as a dip or glaze for protein like tofu or vegetables. It provides a depth of flavor, often used in combination with other sauces and aromatics.
If you're not sure how hoisin sauce differs from oyster sauce, click here.
Used in These Recipes
Shaoxing Wine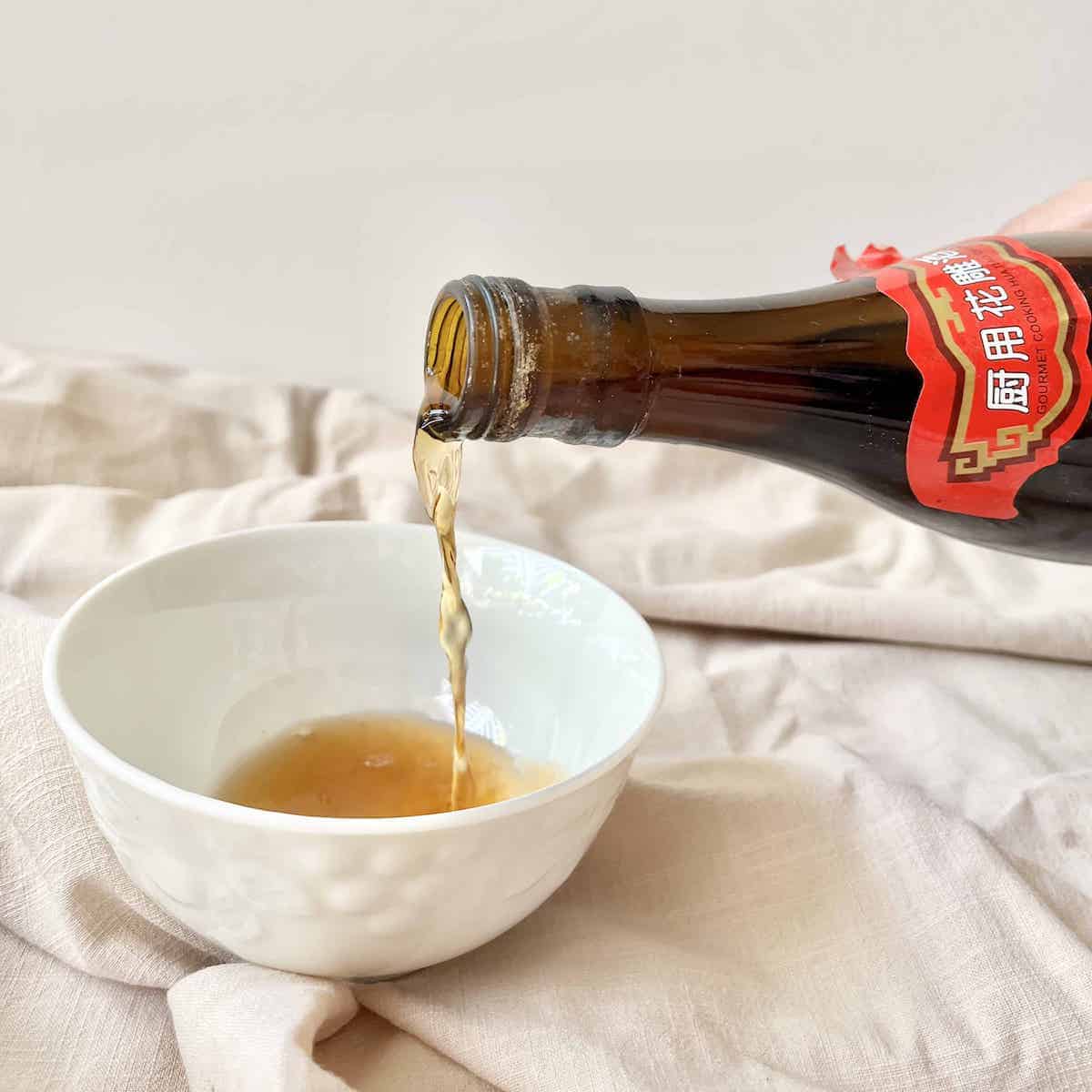 Shaoxing wine is a type of Chinese rice wine that originated in Zhejiang.
It is a very common ingredient in Chinese cooking. Its use ranges from marinating seafood to remove the fishy odour to adding depth of flavor in braising meat.
There is a whole range of quality available, from cheap cooking Shaoxing (usually contains salt) to premium Shaoxing that can be drunk.
If you can't find it, here are good Shaoxing substitutes such as dry sherry.
Sesame Oil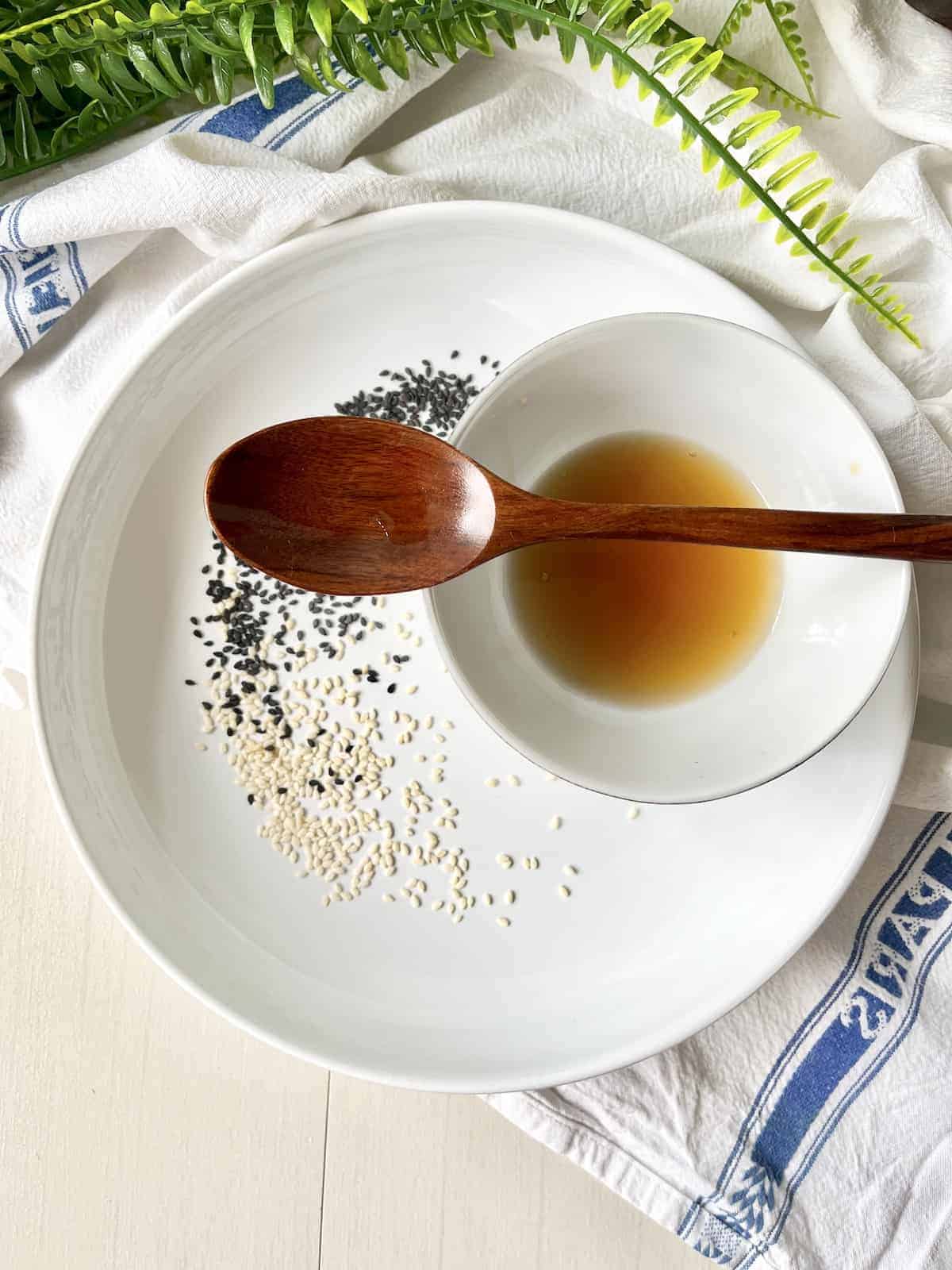 Sesame oil is a fragrant and versatile oil used in Chinese cooking to add a rich, nutty flavor to dishes.
It is often used as a finishing ingredient, drizzled over dishes such as Cantonese congee before serving to enhance their taste. Sesame oil can be used in combination with sesame seeds, other sauces and oils to create flavorful marinades, stir-fries, and dipping sauces.
Used in These Recipes
Sweet Bean Sauce
Sweet Bean Sauce 甜面酱 (Tián miàn jiàng) is a sweet and thick paste made from wheat flour. It's used in Peking duck and other Northern Chinese dishes.
Sweet and Sour Sauce
This orange-red sauce is made from sugar, vinegar, and (in the West) ketchup. It is perfect for coating fried pork and fried chicken or dipping egg rolls and wontons.
Salted Egg Sauce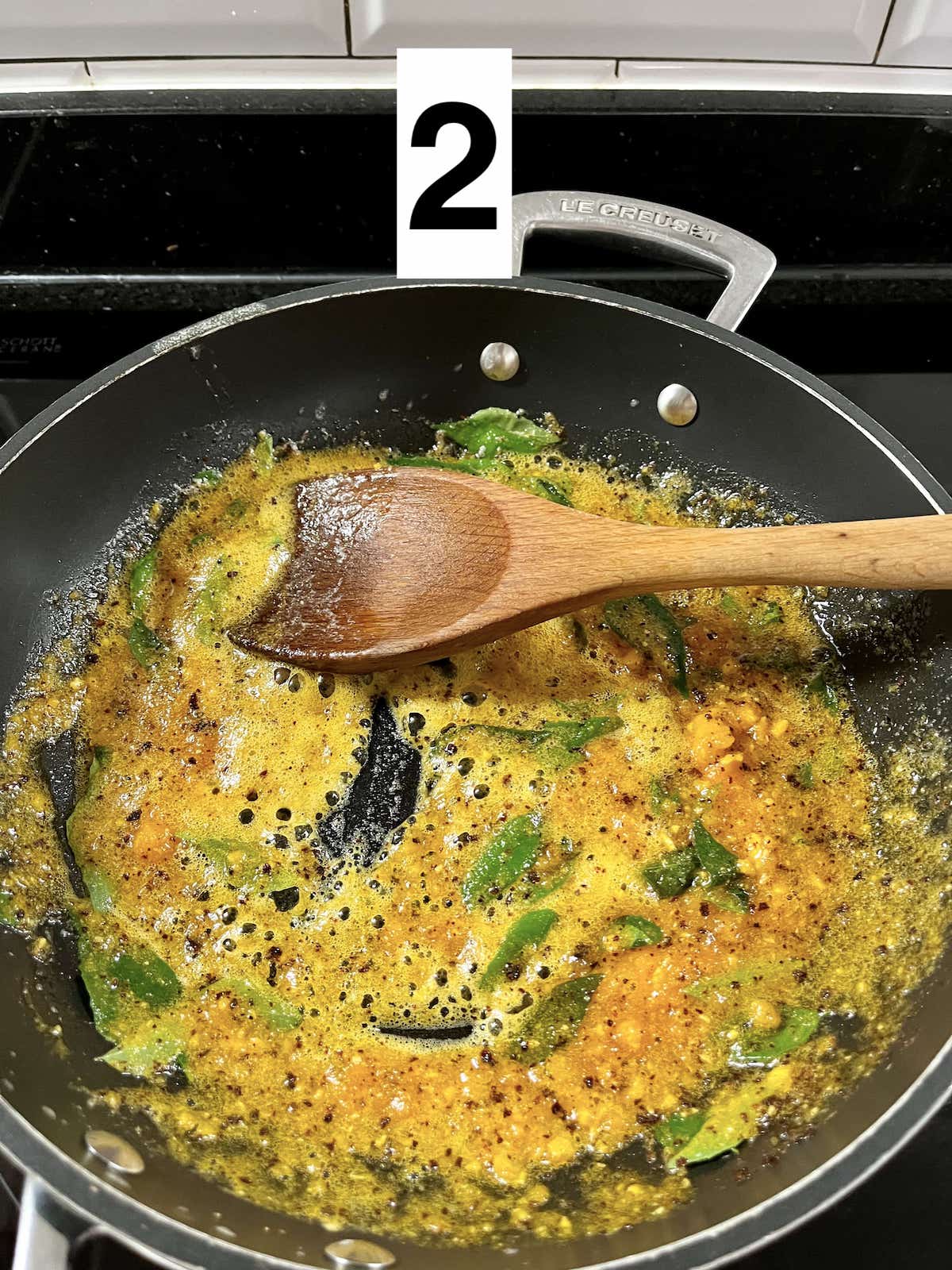 Salted Egg Sauce is a very popular Cantonese sauce used in Chinese and Southeast Asian food. You can use it in popcorn, to coat fried tofu, cornflakes, and more!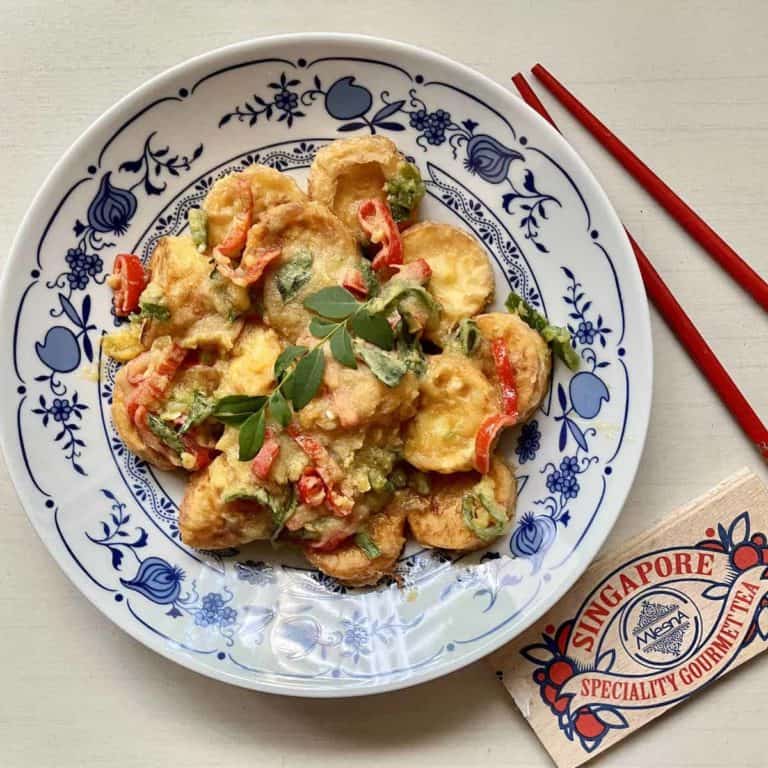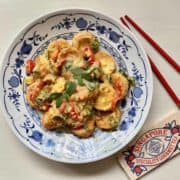 Dipping Sauces
Chinese food has several dipping sauces to add flavor and texture.
Plum Sauce
This is a sweet-tart condiment made of plums, vinegar, ginger, chili, and garlic.
It is commonly served with Peking Duck.
Dumpling Sauce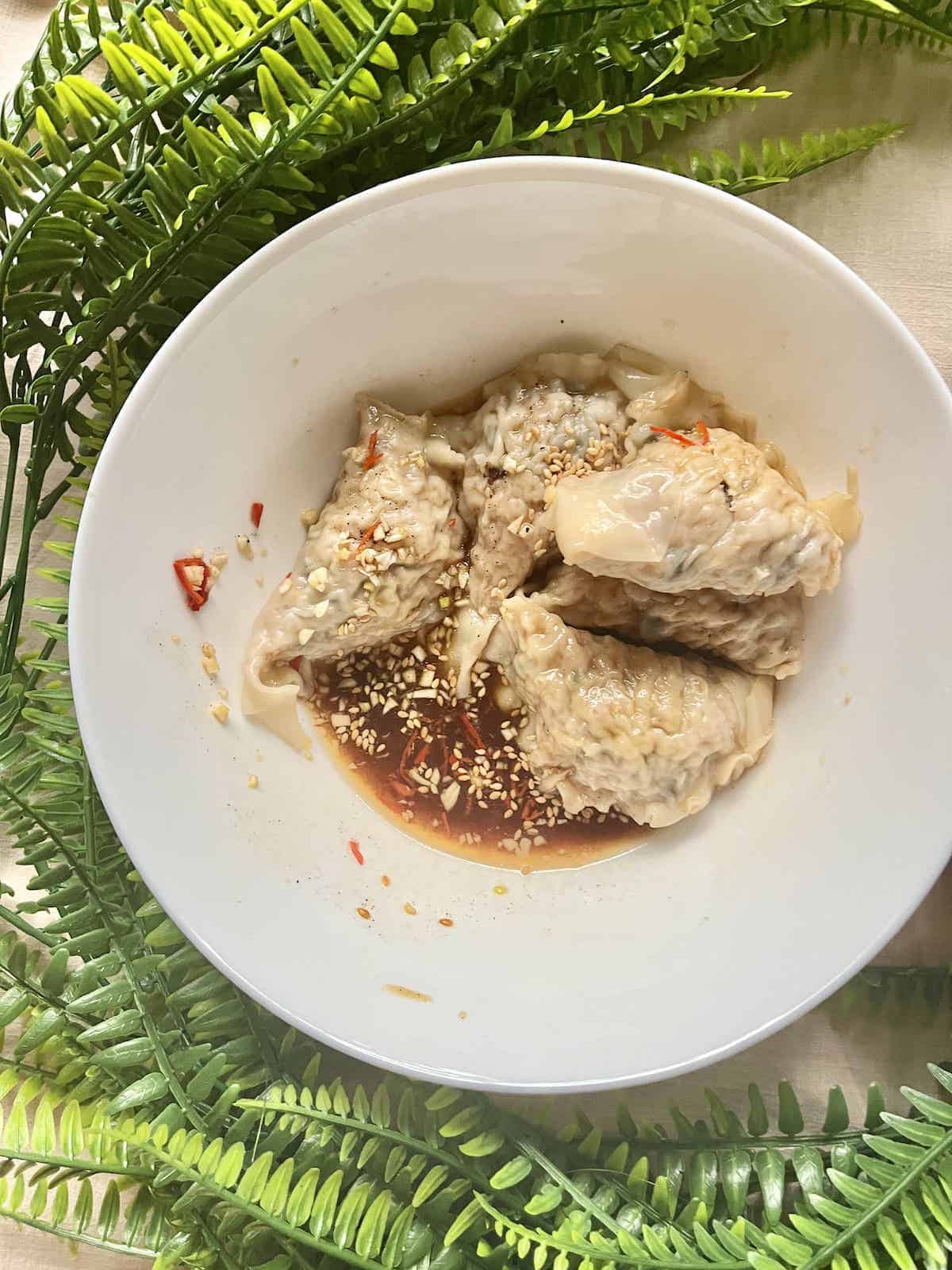 1 of the most famous uses of Black Vinegar, Dumpling Sauce is made by mixing with other ingredients such as sesame seeds and, sometimes, a bit of chicken stock (Secret ingredient!)
You'll find it served with Jiaozi or even Scallion pancakes.
Chili Sauce
Both chili oil 辣椒油 (Là jiāo yóu) and chili garlic sauce are used to add a spicy kick to dishes such as cold cucumber salad, dumpling sauce, lettuce wraps, and stir-fried noodles.
I've even used Chinese chili oil in popcorn! It's easy to make your own using dried chilies (or chili flakes), spices, oil and other seasonings.
Stir-Fries
Black Bean Sauce
Classic stir-fry sauces include black bean sauce.
You can buy it bottled or make it at home using fermented black beans, garlic, soy sauce, and other seasonings. It works well in dishes with meat, mushrooms, and various veggies such as broccoli.
Others
Char Siu Sauce
This is a mixture of soy sauce, hoisin sauce, brown sugar, and Chinese five-spice powder. Some people may have a secret ingredient or 2 to add to their Char Siu sauce (叉烧酱 chāshāo jiàng.)
It's used to marinate pork for Char Siu (goes very well with these side dishes!)
Regional Variations
Chinese cuisine is rich and diverse, with each region boasting its unique flavors and sauces. Here, we will look at some of the regional variations in Chinese sauces, specifically focusing on Cantonese, Sichuan, Shanghai, Hunan, and Taiwanese cuisines.
Cantonese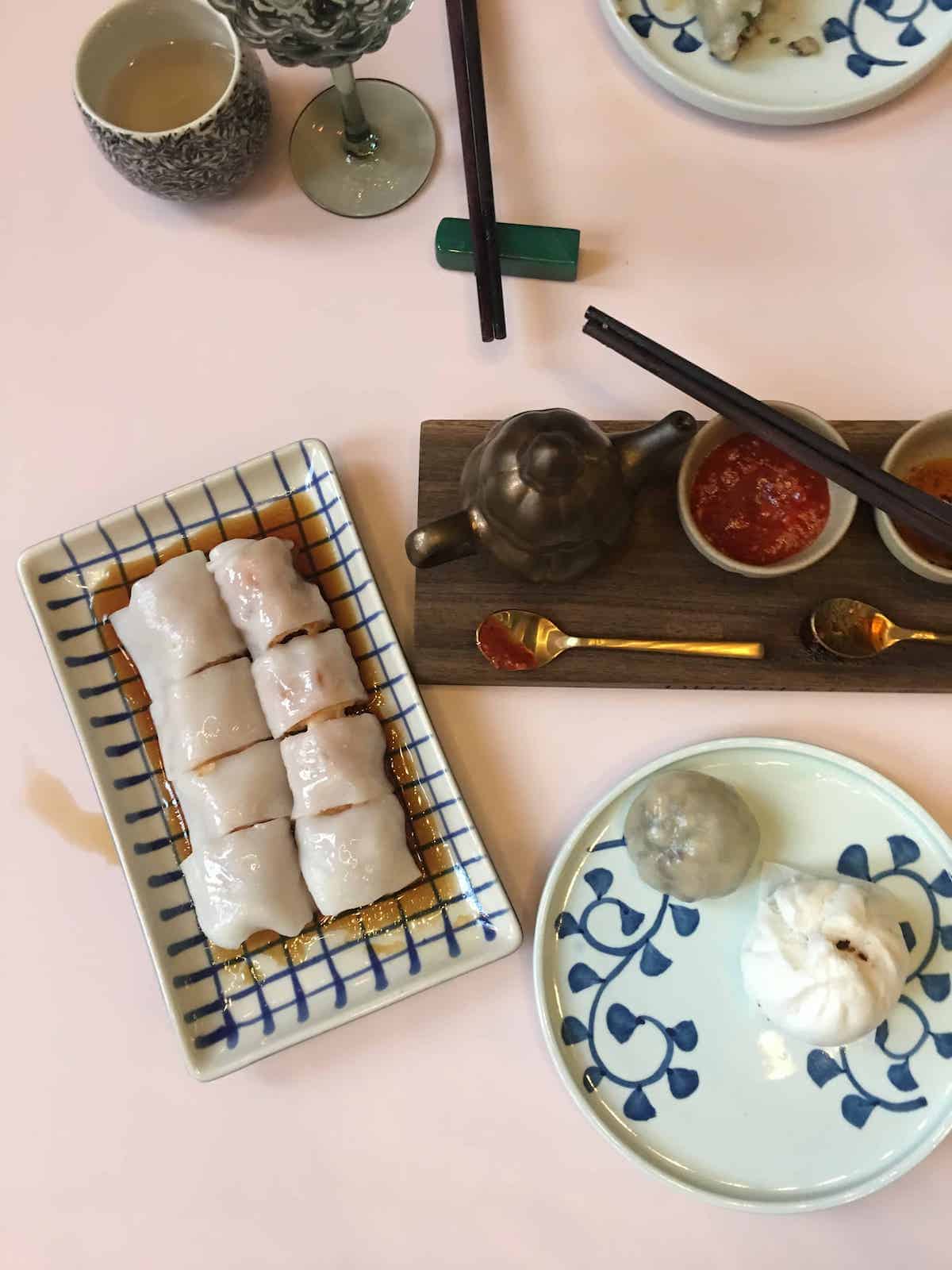 This is the most famous Chinese cuisine internationally, with most Chinese takeaways in America and the UK being of Cantonese origin. Cantonese cuisine is famous for its soups and dim sum.
Green Chili Pickles and Hoisin sauce are Cantonese sauces. However, Hoisin sauce is quite widespread so other Chinese cuisines use it too.
Sichuan
Sichuan cuisine is known for its bold, spicy flavors, and the sauces used in this region are no exception.
The main components of Sichuan sauces are chilies and Sichuan peppercorns. The latter gives the dishes their distinctive heat and numbing sensation.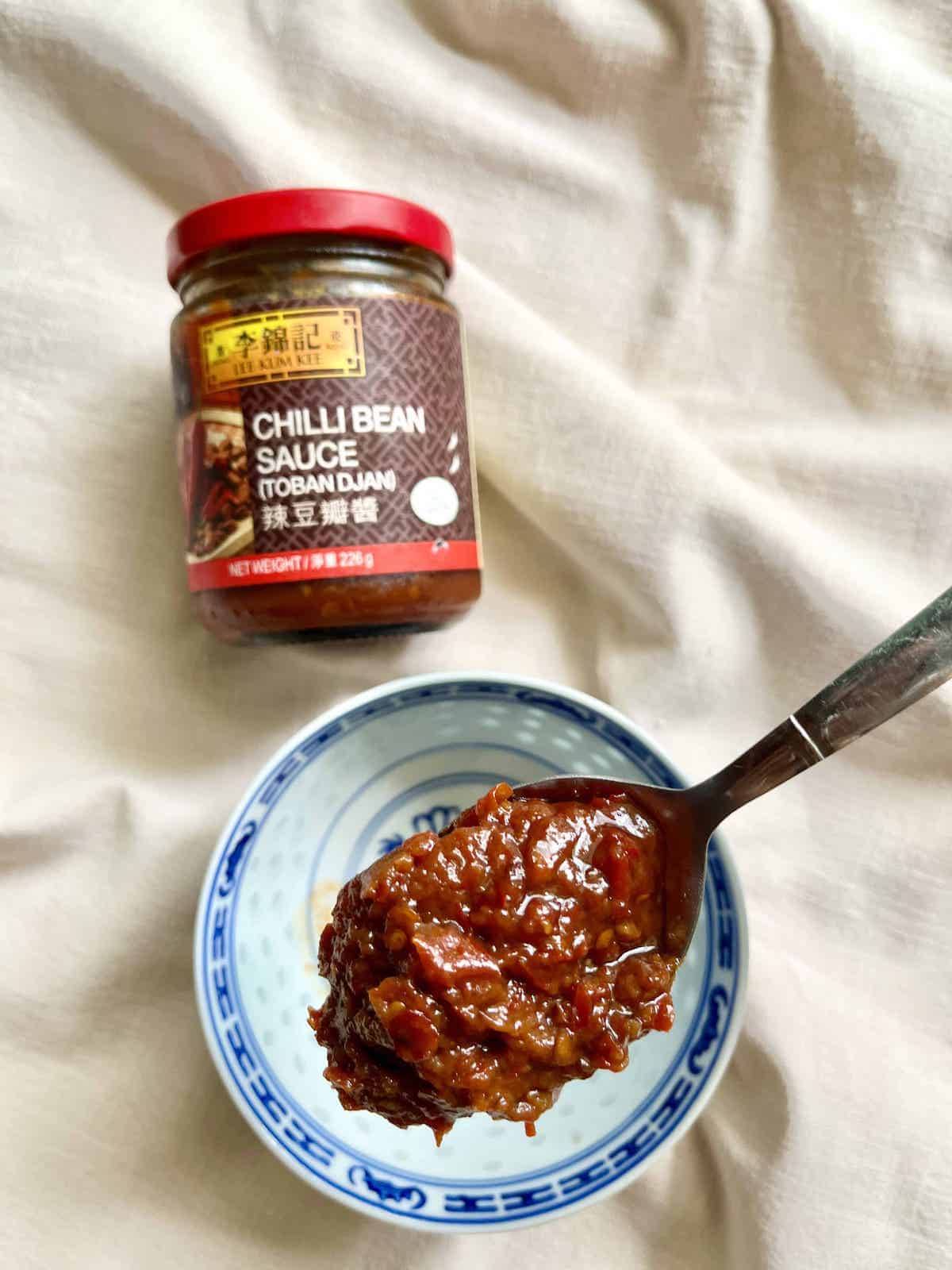 A popular sauce in Sichuan cuisine is doubanjiang 豆瓣酱, also known as Chili Bean Paste.
This is a fermented bean paste that incorporates red chili peppers and fermented soybeans, providing both heat and umami notes. It is used in dishes such as Sichuan Sauteed Eggplants and Mapo Tofu (麻婆豆腐 má pó dòufu.)
Another famous Sichuan sauce is mala 麻辣, which is a combination of chili oil, Sichuan peppercorns and other Chinese spices, responsible for the unique numbing spiciness in many dishes. You can find it in Mala Huo Guo 麻辣火锅 huǒguō (Hotpot.)
Hunan
Hunan cuisine is famous for its spiciness and complexity.
Similar to Sichuan cuisine, Hunan dishes also rely on chili peppers for heat. However, instead of using Sichuan peppercorns, Hunan cuisine favors spices like shallots and garlic for a distinctive taste. Moreover, Hunan food is 干辣 "gan la" (literally dry and spicy) versus Sichuan which is 麻辣 "ma la" (numbing and spicy.)
A commonly used sauce in Hunan cuisine is duojiao 剁椒, which made from salted chili peppers. The resulting pickled chili is pungent, salty, and spicy, adding a unique punch to various dishes.
Shanghai
Shanghai cuisine, part of the larger Jiangsu culinary tradition, is known for its delicate flavors and emphasis on freshness.
The sauces used in Shanghai dishes are generally sweeter and lighter compared to other regions. One common sauce is soy sauce, which is used in various forms, including light soy sauce for seasoning and dark soy sauce for color and depth of flavor.
Additionally, Shanghainese dishes also feature sweet, thick sauces made from sugar and rice wine. (This is the signature sauce found in a famous dish, red-braised pork (Hong Shao Rou.) It is associated with Shanghai but the dish actually originated in Hunan!)
Taiwanese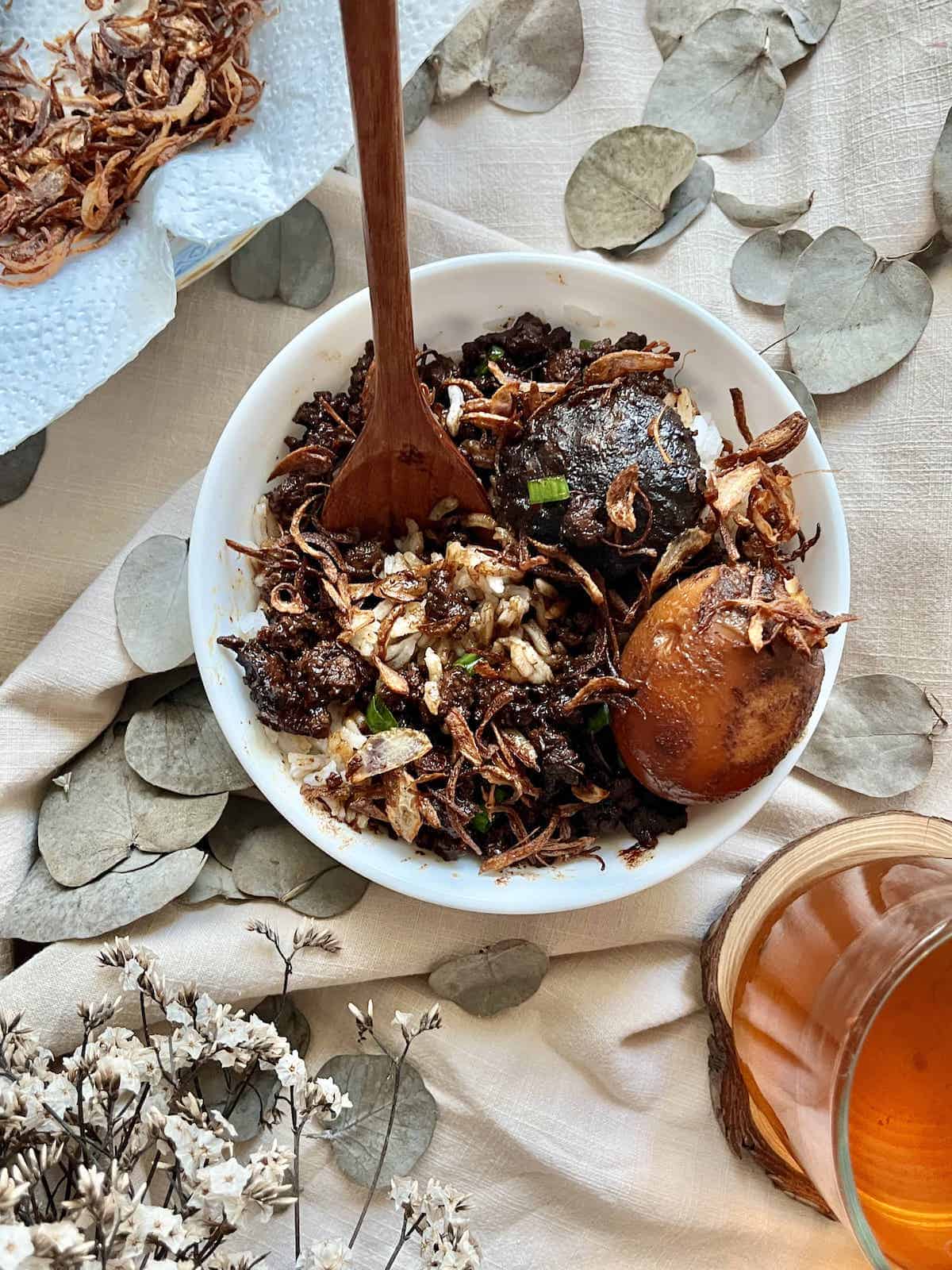 Taiwanese cuisine is a mixture of Chinese regional cuisines, with its own twists and adaptations.
A unique Taiwanese Sauce is Soy Paste, which is a soy sauce thickened with glutinous rice flour and sometimes other spices such as sugar and licorice. Its somewhat similar to Oyster Sauce but doesn't contain seafood.
Another staple in Taiwanese cuisine is Sha Cha Jiang 沙茶酱. Made from garlic, shallots and chilies (among other things), it is used as a hot pot sauce. Sometimes translated as Chinese BBQ sauce, it is also used in Fujian and Teochew food.
Frequently Asked Questions
What is Chinese brown sauce?
Chinese brown sauce is a glossy, semi-viscous sauce commonly used in North American Chinese takeout dishes. This versatile sauce is often used in dishes like noodles, rice, and stir-fried vegetables. Depending on the recipe, the sauce may include soy sauce, oyster sauce, chicken broth, etc.
What are the best Chinese dipping sauces?
Some of the best Chinese dipping sauces include dumpling dipping sauce, soy sauce, and chili oil. Dumpling dipping sauce, which typically contains soy sauce, rice vinegar, garlic, and ginger, enhances the flavors of Chinese dumplings. Chili oil, made from vegetable oil infused with chili flakes, adds a spicy kick to any dish- you can add it to dumpling sauce too!
What are popular stir fry sauces?
Popular stir fry sauces in Chinese cuisine include oyster sauce, hoisin sauce, and black bean sauce. Oyster sauce, made from oyster extract, adds a rich umami flavor to dishes like beef and broccoli. Hoisin sauce, a sweet and tangy sauce made from soybeans and spices, is often used in dishes like chow mein. Black bean sauce, made from fermented black beans, imparts a unique, earthy flavor to dishes like stir-fried beef.
How is Chinese garlic sauce made?
Chinese garlic sauce, a flavorful condiment used in dishes like stir-fries and noodles, is made by combining minced garlic, soy sauce, sugar, and cornstarch. Some recipes may also include ingredients like ginger, rice wine vinegar, or other spices.
What is Chinese red sauce?
Chinese red sauce, also known as Chinese barbecue sauce, is a sweet and savory sauce made from a combination of hoisin sauce, soy sauce, ketchup, and sugar. This sauce is frequently used as a marinade or basting sauce for barbecued meats like char siu, Cantonese-style barbecue pork.
What's a popular brand for Chinese sauce?
Lee Kum Kee is a well-established and renowned Chinese sauce brand, founded in 1888 in Guangdong, China. It's most famous for Oyster sauce- since it invented it!- but also has a wide variety of sauces and condiments from Soy Sauce to Black Bean Sauce.
Available online or in Asian markets.