Chinese five spice powder uses ranging from using this unique spice blend in meat (usually pork) to vegetables and even dessert!
Jump to:
Since I just shared a recipe for a 5 spice powder home blend, followed by a tau yew bak recipe (pork braised in soy sauce and 5 spice powder), it seems only natural to follow up with a post on how to use 5 spice powder. 
After all, it's not one of the most commonly used spices in the kitchen, especially if you like Chinese food, so you may need some inspiration! 🙂 I often do, even though my family has cooked Chinese recipes all my life. (If not my McCormick bottle just hibernates on the spice rack till it's tasteless.
Which is why I now make my own homemade 5-spice powder- using star anise, Sichuan peppercorns (Szechuan peppercorns) orange peel (sometimes) etc- instead of buying it from the supermarket- it tastes so much more vivid that way too! If you don't have a coffee grinder or spice grinder, you can use a mortar and pestle as I did)
What is it?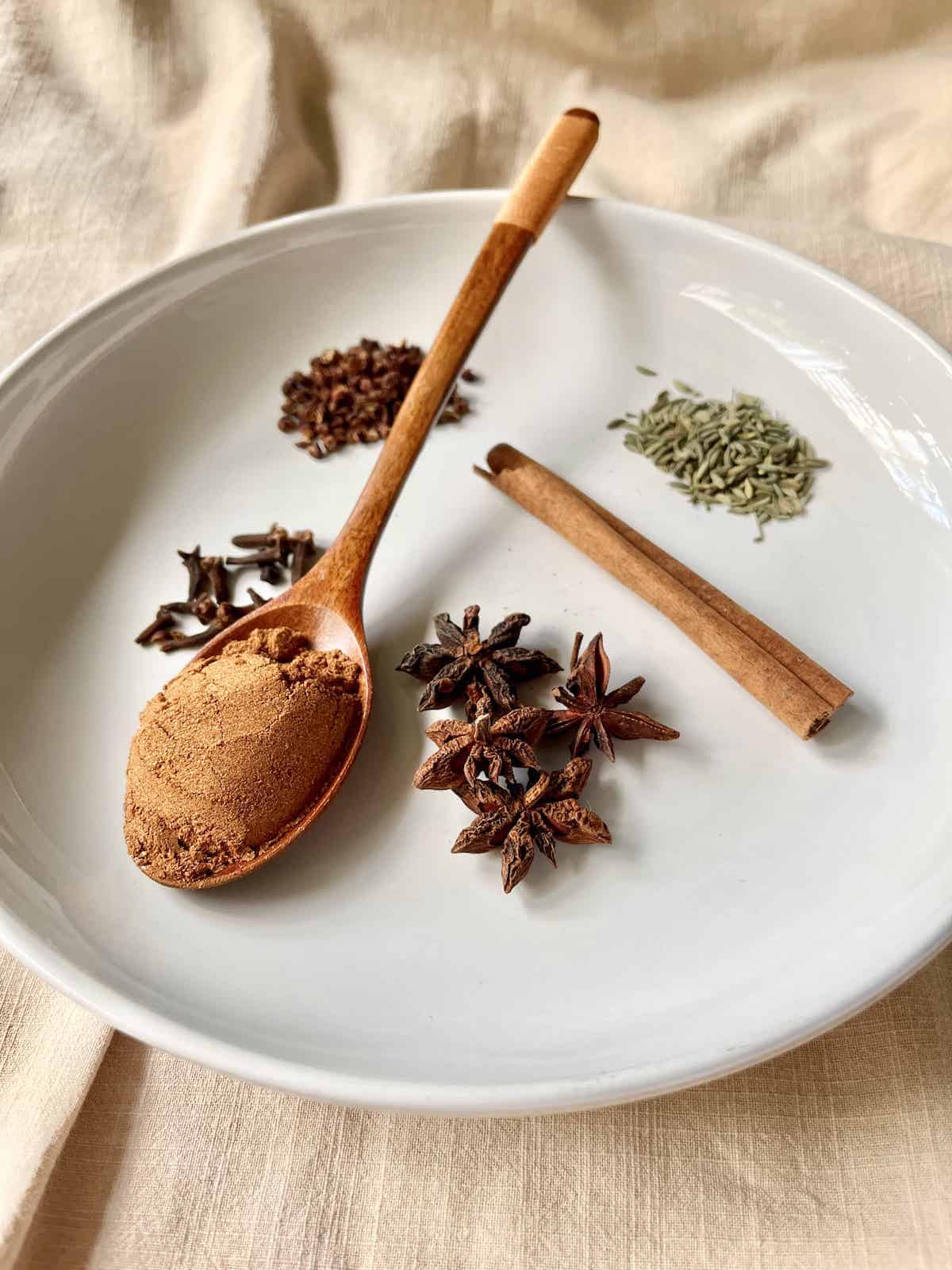 5-spice powder is a fine powder ground from spices that are commonly used in almost all branches of Chinese cuisine. (It is also used in Vietnamese and Hawaiian food.)
The "5" in "5-spice" actually refers to the 5 Chinese traditional food elements- sweet, bitter, sour, salty, and umami (savoriness)- and not the number of spices in the powder. Hence, some 5-spice powders actually have more than 5 spices in them. In fact, there is even a less-common 13-spice powder in Chinese cooking!
I guess you could say it's a bit like the Asian equivalent of all-spice or a wonder powder?
Ingredients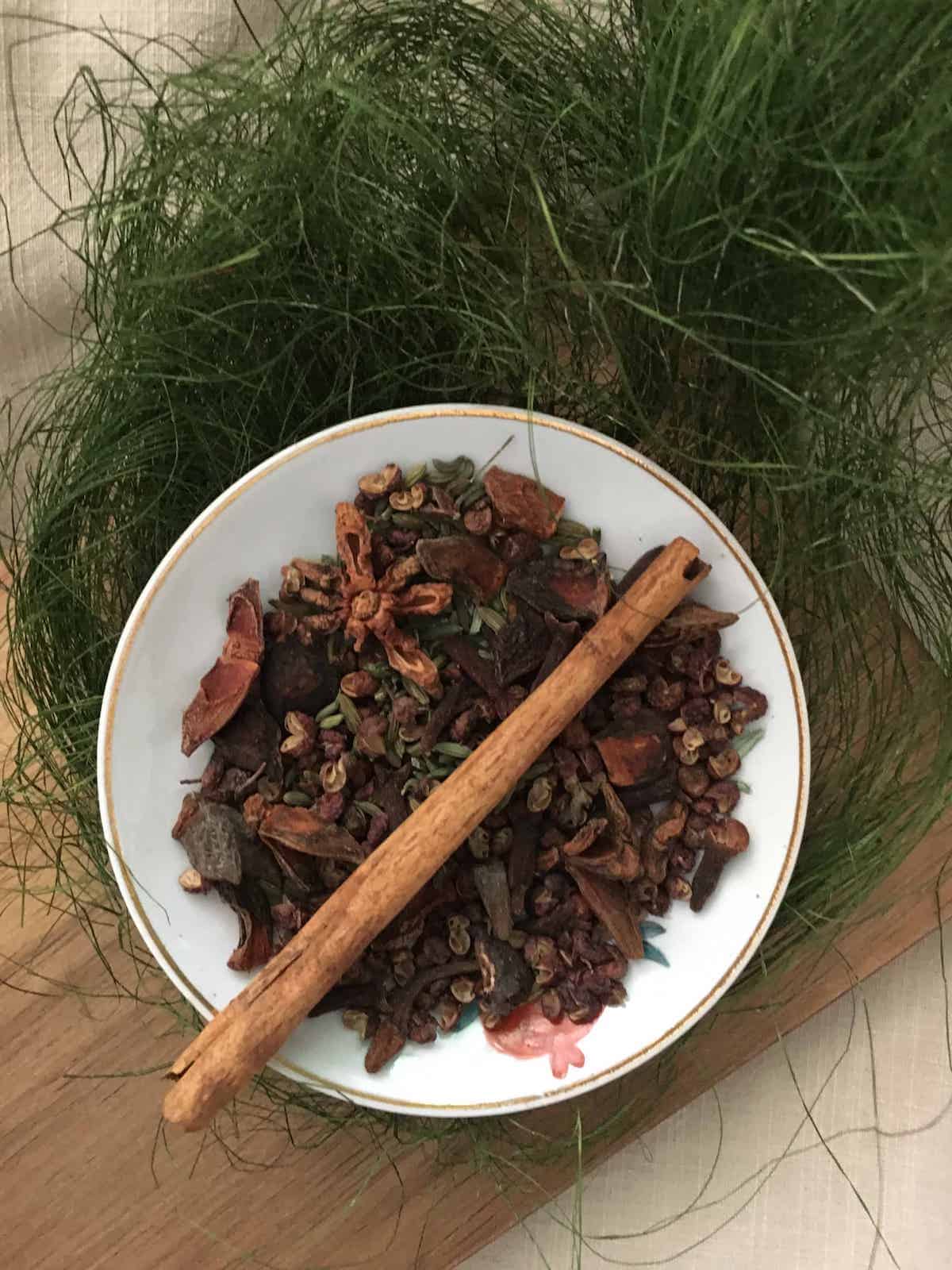 The most commonly used spices in 5-spice powder are fennel seeds (xiǎohuíxiāng 小茴香), star anise (bājiǎo 八角), cassia cinnamon sticks (ròuguì 肉桂 also known as Chinese cinnamon and not to be confused with Ceylon cinnamon/ true cinnamon), Sichuan pepper (huājiāo 花椒) and a little bit of whole cloves (dīngxiāng 丁香- this spice can be overpowering so needs to be used in moderation. It's also expensive.)
However, it is not unheard of to use ginger root, sand ginger, nutmeg, turmeric. anise seed. cardamomum, tangerine peel, galangal and licorice in this Asian spice recipe. Adding a bit of black pepper can also give the woodier a slightly spicy flavor.
Note: don't use too much cassia in your cooking as it can be bad for you.
Taste
Chinese 5 spice has a complex flavor and unique aroma- some people describe it as a lemony flavor with the taste of licorice. Since every recipe uses a different blend of ingredients, no 2 five-spice powders taste exactly the same.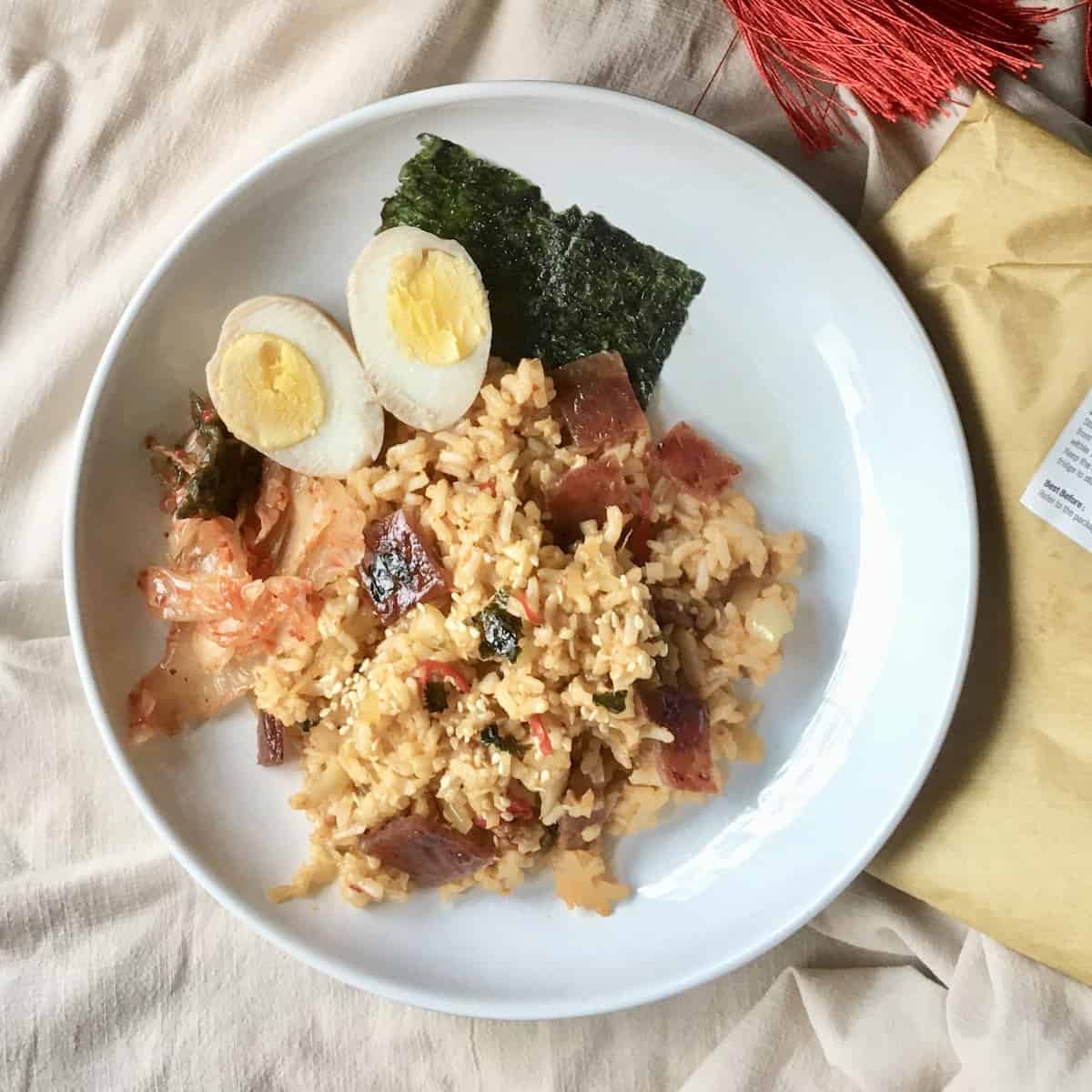 Either way, these ground spices are a great addition to your spice cabinet- you can use it in dry rubs for seasoning meats (think Peking duck) or even to fry rice!
Where to Buy
You can get the most of the whole spices or the actual 5-spice powder in almost any grocery store, as it's quite a mainstream ingredient today.
The only exception may be Sichuan peppercorns. If you can't find it, just go online or head to the closest Asian market.
Expiry
Like most spices, 5 spice powder doesn't expire or go bad so to speak if kept dry in an airtight container. (If stored improperly or if it gets wet etc, it may go moldy- in that case, toss and don't use!) However, as time goes by, the powder will start losing flavour.
This happens quite quickly which is why I advocate keeping the whole spices instead (these keep their fragrance for a longer time) then grinding to produce homemade 5-spice powder whenever you need it.
Expert Tips
Tip #1: Toast the whole spices in a dry skillet before blending them to release the essential oils & make the aromatic spice blend even more fragrant.
FAQ
What can I use instead of five spice powder?
Try substituting Chinese five spice powder with its constituent spices i.e. a pinch of ground cassia, ground star anise, ground cloves, ground black pepper, ground fennel, ground Sichuan peppercorns, ground dried tangerine orange peel, ground turmeric etc (Fun fact: 5 spice powder sometimes has more than 5 spices in it, hence the long list here!)
Asian Meat recipes
5 spice powder is often used in Asian meat dishes, such as bak kwa (a pork 5 spice powder is often used in Asian cooking to season meat dishes, such as bak kwa (a pork jerky that is especially popular during Chinese New Year.
If you end up buying or making too much of it, here are some ways to use up leftover bak kwa jerky.)
You can also use it as part of a spice rub- as you can see from the recipes below, 5-spice powder goes really well with pork!
Cantonese Hong Kong-style Soy Sauce Chicken with Rice
This soya sauce chicken recipe calls for a few spices to be added to the soy sauce poaching liquid- if you don't have the whole spices on hand, substituting with a pinch of 5-spice powder will do the trick! As good as takeout, easy to make with easy to find ingredients and only requiring 1 pot, this is a recipe you shouldn't miss!
Check out this recipe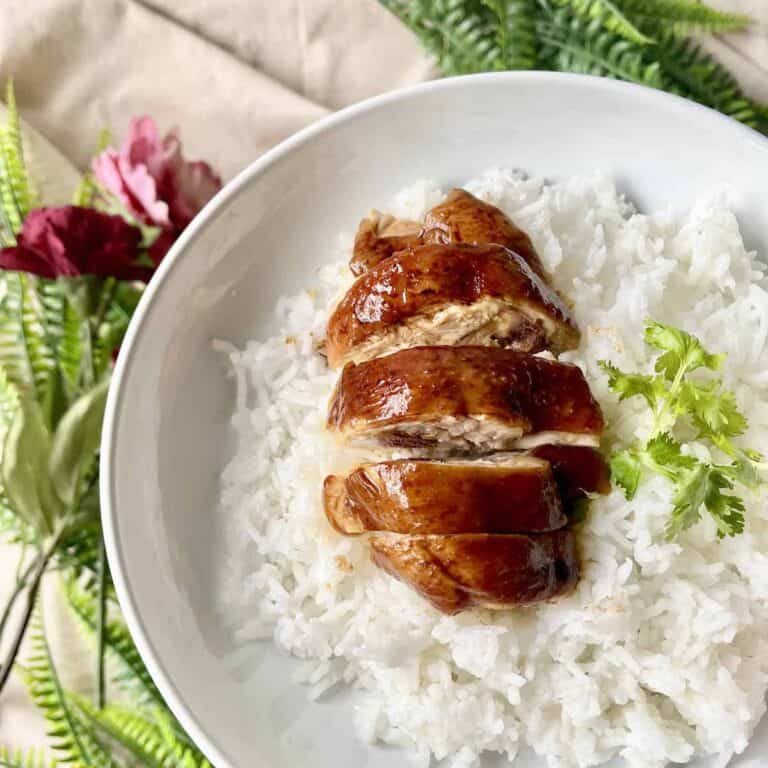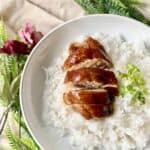 If you don't have the 2.5 hours that the above recipe calls for, try this easy and "quick" version (done in 50 minutes):
Easy Chinese Braised Soy Sauce Chicken Thighs
A simplified but still delicious version of the most popular recipe on my website (Chinatown soya sauce chicken): this easy Chinese braised soy sauce chicken thighs recipe is simple to make in one pot and done in ⅓ the time!
Check out this recipe
Tau yew bak, or singapore braised soya sauce pork
1 of the most beloved and common dishes of the Singaporean Chinese family kitchen, this pork dish is delicious and easy to make
Check out this recipe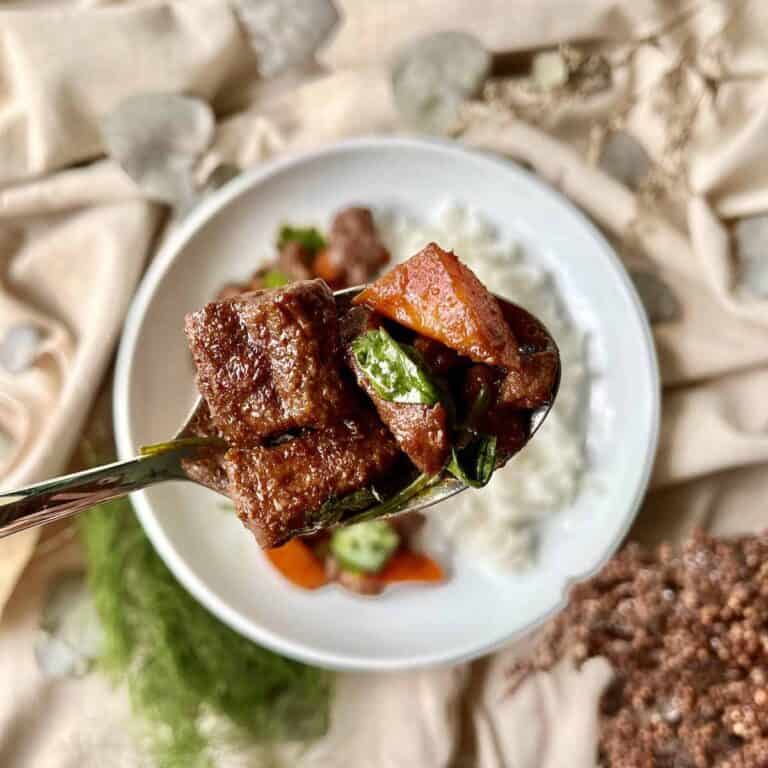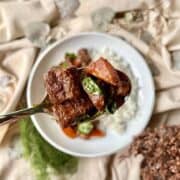 Home roasted char siew or Chinese BBQ pork
In Singapore, the most popular cut for char siu is pig armpit- doesn't sound appetising, but it has the perfect blend of fat and meat, making for heavenly BBQ pork. I'm not sure what the English term for it is, but I guess pork shoulder, as called for in this recipe, is a close second!
Try this Went There 8 this recipe today!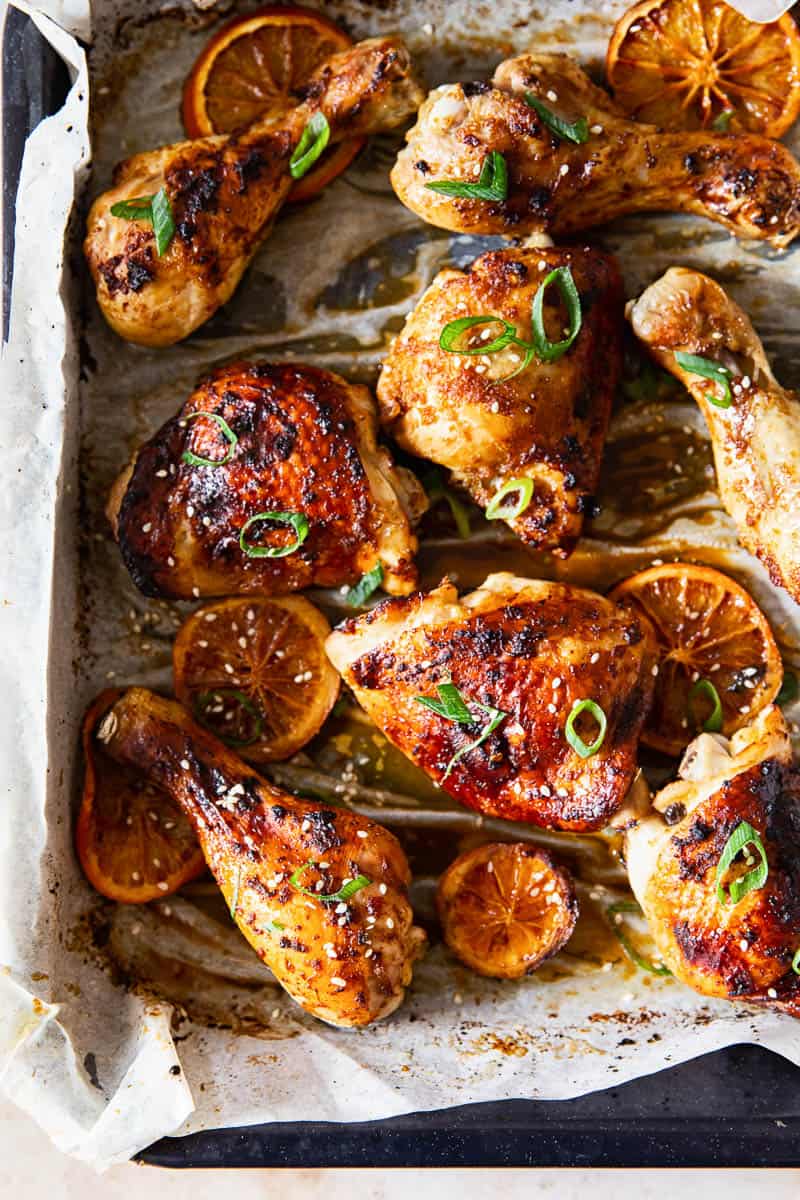 Chicken thighs baked with honey, soy and 5 spice powder
If the salmon meatballs weren't quite your thing, these chicken thighs by Vika Linka are marinated with a similar sauce and just as tasty!
Click here for the Chinese Baked Chicken recipe.
Taiwanese popcorn chicken
One of the most popular snacks at Taiwanese night markets, these little morsels of crunchy goodness by Eat The Love are a must add to your weekly menu! (Or perhaps fortnightly, since fried foods aren't the healthiest!)
Click here for the popcorn chicken recipe.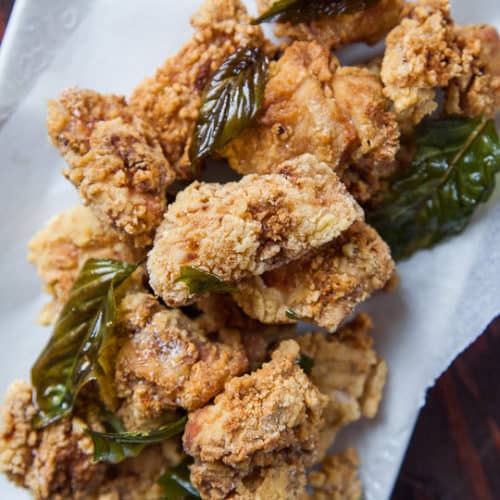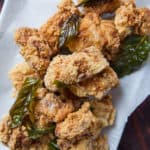 Salmon meatballs with honey, soy and 5 spice powder
A healthy and delicious recipe by Cookin Canuck, 5 spice powder is more commonly used with pork so fish makes a light and refreshing change!
Click here for the 5 spice salmon recipe.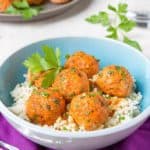 Savoury Snacks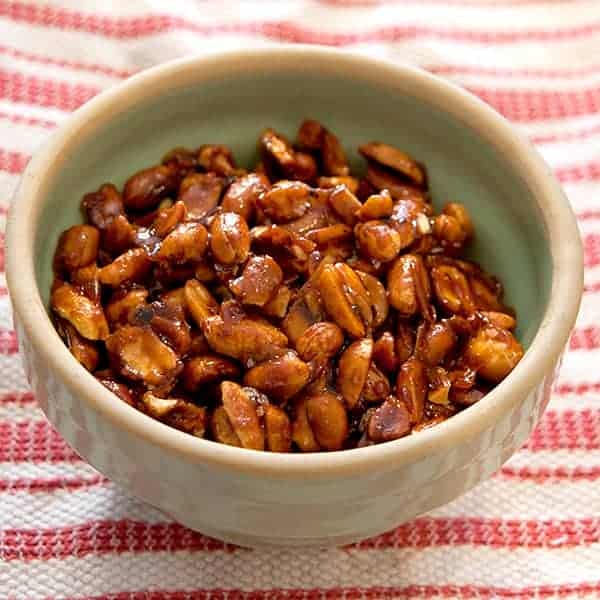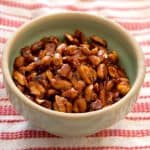 Asian Vegan recipes
5 spice powder is most traditionally used with meat- especially pork- so I specifically decided to include a vegan section for this list!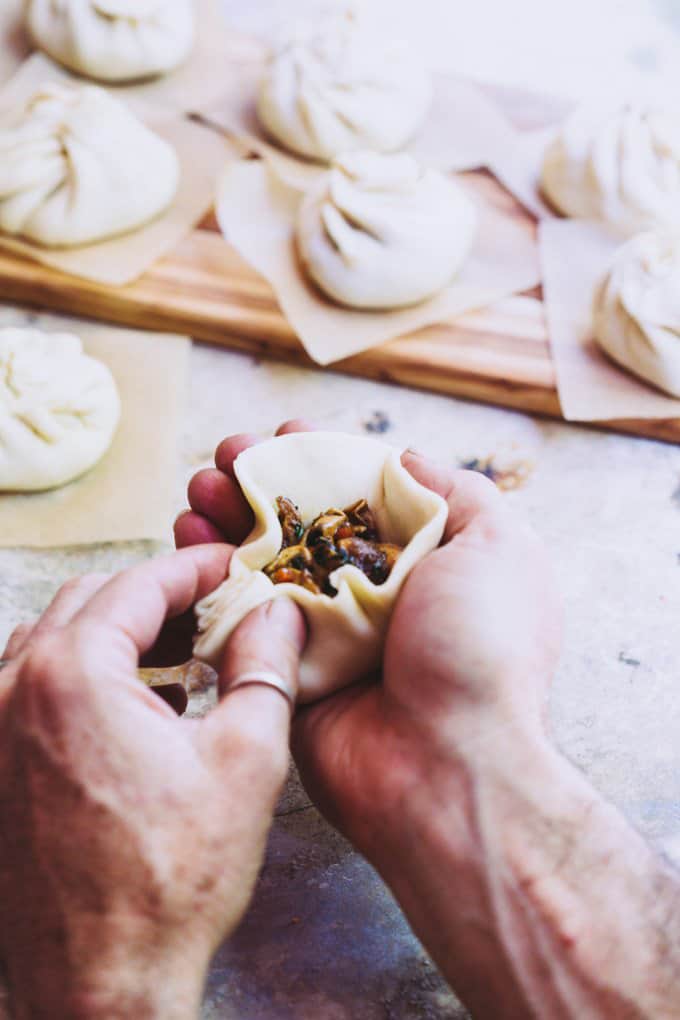 Vegan bao with a mushrooms in 5-spice powder filling
5 Spice powder also goes really well with mushrooms, which make up the filling of these scrumptious Chinese baos by My Goodness Kitchen.
Click here for the Chinese bao recipe.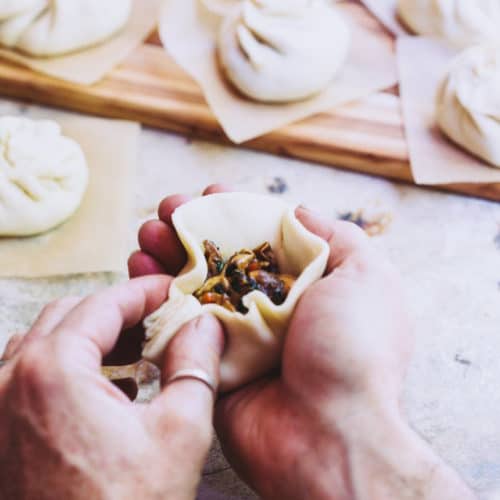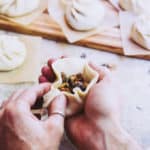 Vegan dan dan mian (noodles)
Mushrooms are the typical substitute for pork in vegan Chinese dishes so, as with the previous recipe, this vegan dan dan mian by Mrs Jones Kitchen also comprises mushrooms in a savoury and unctuous 5 spice powder sauce.
Click here for the Chinese noodles recipe.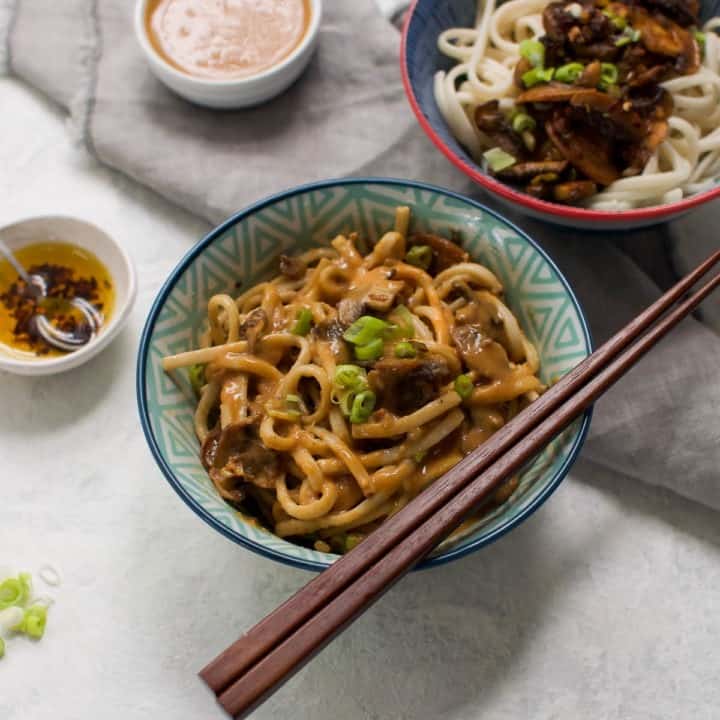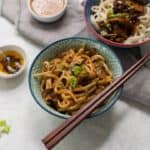 Sweet Foods
Definitely the most intriguing 5 spice powder recipes that I came across were the chocolate and 5 spice powder ones. I've only included 1- the chocolate rolls below- as it seems that you can just use the same 5 spice powder-chocolate proportions in your other dessert recipes and experiment from there!
Have you eaten any 5 spice powder desserts before?
PS If you're not a chocolate fan, Gary Jones (who works with Raymond Blanc) has kindly shared a mulled wine, fruits and ice cream recipe that uses 5 spice powder, courtesy of the Great British Chefs website. I've also heard of people adding a pinch to their pumpkin pie- next Thanksgiving dessert, perhaps?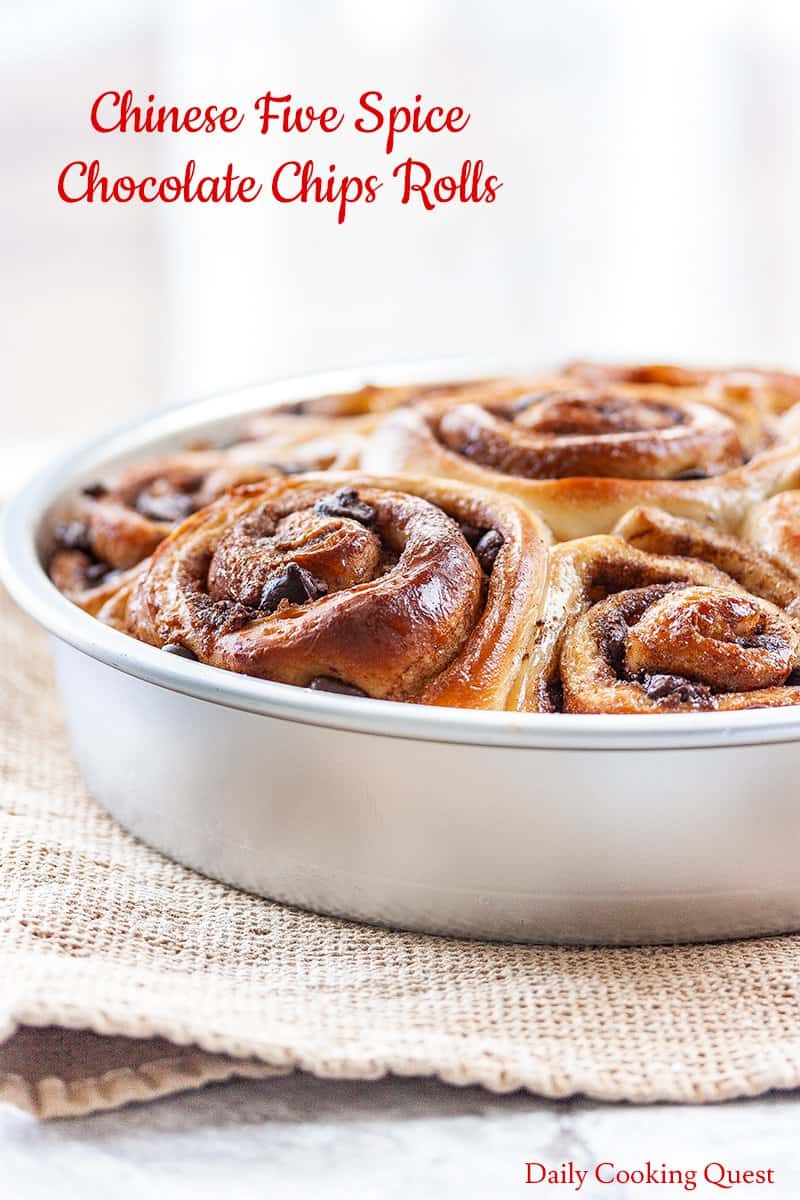 Chocolate rolls seasoned with 5 spice powder
I've seen a couple of chocolate recipes that use 5 spice powder - it's a flavour combination I've never tried but, as a chocoholic, couldn't not include this 5-starred recipe by Daily Cooking Quest! Can't wait to try it!
Click here for the Chinese 5 spice rolls.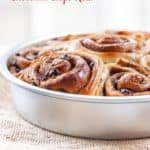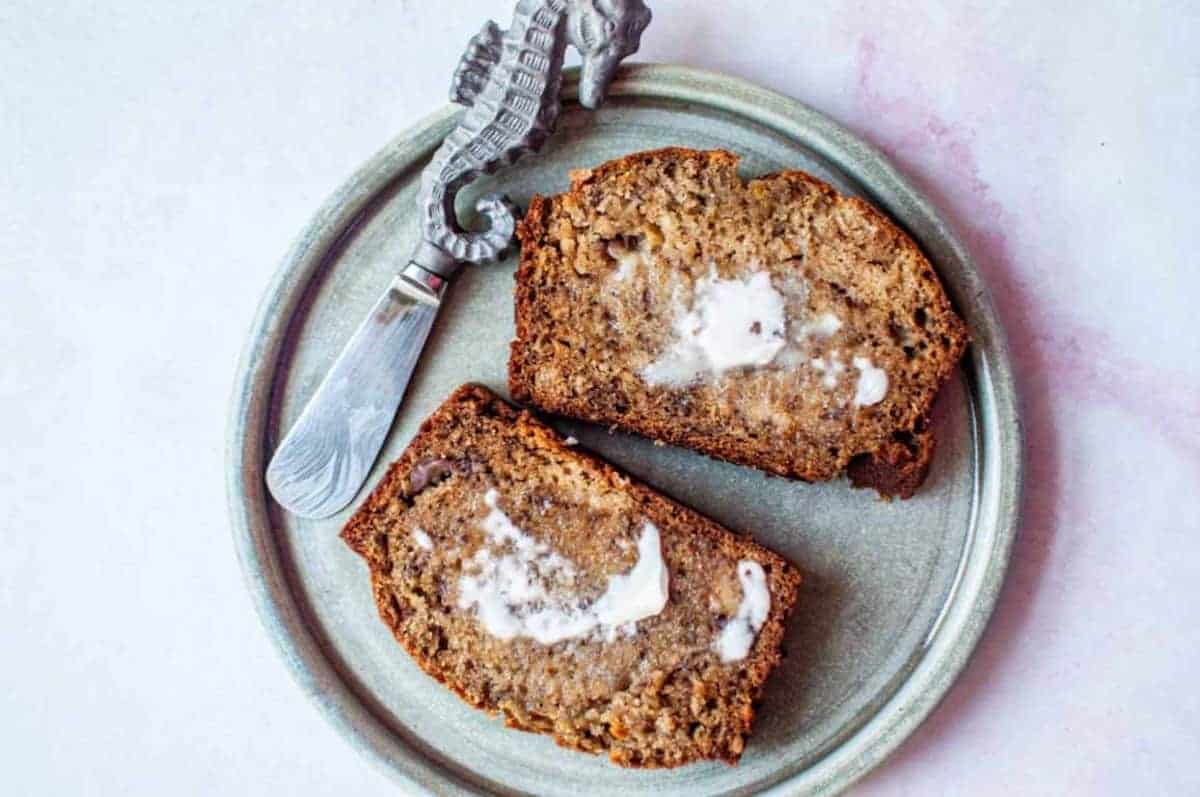 5-spice banana bread
I always see posts on facebook asking for recipes to use up bananas that are NOT banana bread- if you're tired of banana bread, try this innovative 5-spice version by This Healthy Table before giving up on it!
Click here for the Chinese 5 spice bread recipe.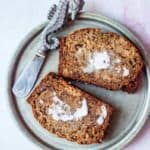 Which of these ways to use five-spice powder is your favourite?