What to serve with Peking duck: these 25 delicious Peking duck side dishes range from Asian to Western and would also go well with duck confit and duck l'orange!
Jump to:
What is Peking duck?
Peking duck is 1 of the most famous Chinese whole duck dishes- Heston Blumenthal even made it the focus of 1 of the episodes of "In Search of Perfection", his BBC TV Cooking show!
The dish dates back to the 13th century and the focus of the recipe is more the crispy skin than the meat. The skin is rolled in Chinese flatbread (sometimes called "Mandarin pancakes") along with a bit of meat, julienned green onions, cucumbers and a sweet sauce- usually sweet bean sauce, hoisin sauce or plum sauce.
Sometimes, the leftover roast duck meat is minced, stir-fried and wrapped with green lettuce leaves to form lettuce cups but the star of the show is the skin! If you have a soggy skin, it's not Peking duck!
Making this dish is quite time-consuming and requires some skill so it is quite expensive and usually served on a special occasion, such as Chinese New Year.
To be honest, most Asians usually eat this dish at fancy restaurants and don't make it at home! Having said that, it's such a quintessentially Beijing-se dish that there are many specialty Peking duck shops in Beijing.
Note: A cheaper and easier method some Chinese takeaways use is to deep fry the duck then shred the meat and skin for rolling in the wheat pancakes.
Click here to find out more about how Peking duck is prepared.
What does it taste like
Duck meat has a very strong and rich flavour- as poultry, it (and goose) are considered white meat but duck tastes like red meat and can be quite gamey- so side dishes need to be chosen carefully to best bring out the taste and texture.
Don't choose any bland recipes for the sides, as the taste would be overwhelmed by the meat. Instead, the best side dishes for Peking duck are often sweet and/ or tangy to cut through the fat in the duck.
Health benefits
Duck is a great source of protein, and a 75g piece of cooked duck meat supplies you with more than 25% of your necessary daily intake of protein, iron and omega-3 fatty acid. It also contains vitamin B minerals, such as niacin, as well as omega-6 fatty acid, magnesium and selenium.)
Duck also has less fat than store bought chicken. (Go for duck breast instead of duck leg if you're on a low-fat diet.)
Cooking tip: Although it's common to see duck breast cooked pink, duck must reach an internal temperature of 165F to be safe for consumption, according to the USDA. Use a food thermometer to check the thickest part of the duck breast as well as the innermost part of the thigh and wing.
How to store
Raw duck meat can be refrigerated for 1-2 days whilst cooked meat can be kept for up to 3 days if stored properly (and only re-heated once.)
Expert Tips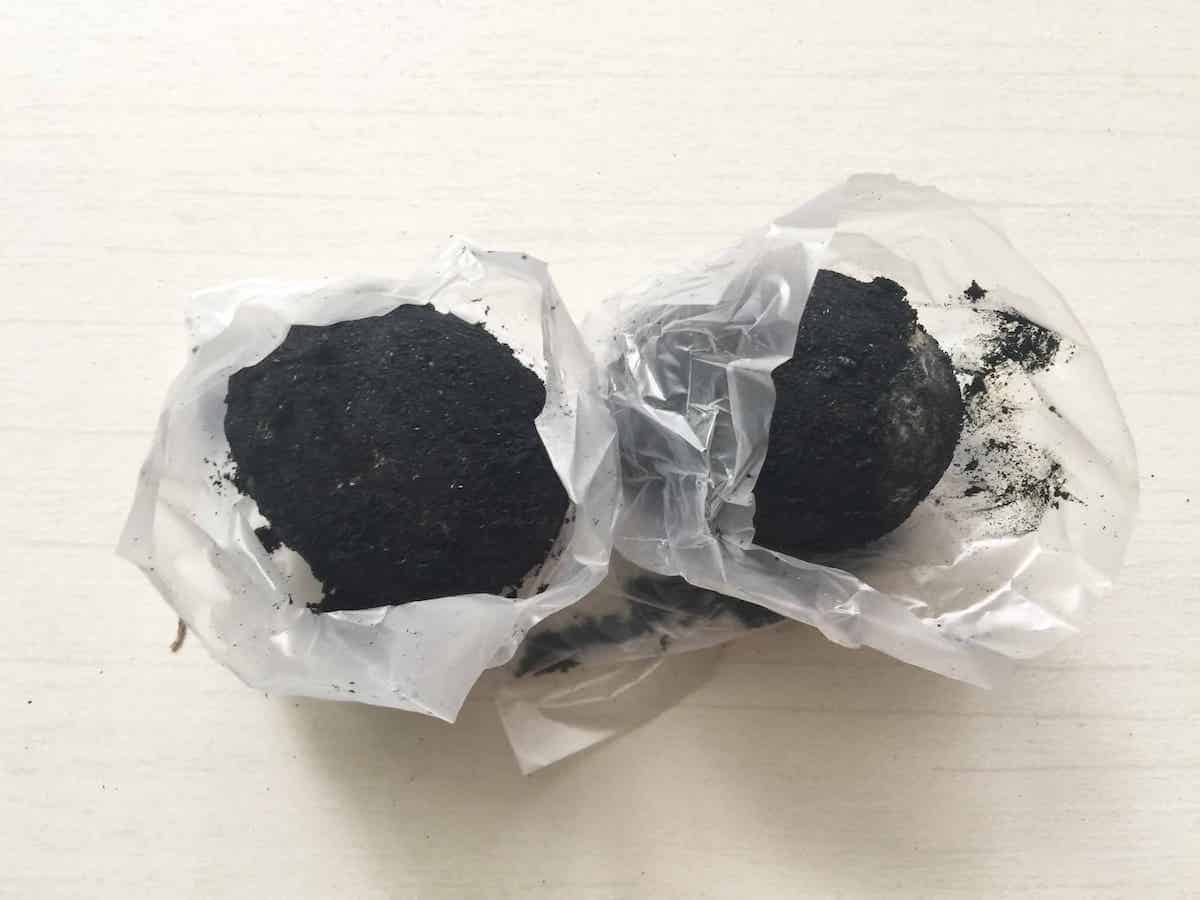 Tip #1: If you are lucky enough to get ducks' eggs- we can't get them in Singapore!!- brine them to make Chinese salted eggs which can be made into a super delicious stir-fry sauce!
Tip #2: A good part of a whole duck consists of fat so, after cooking, the resulting duck will be much smaller- you will need to buy a bigger bird that you think you will need!
Tip #3: Because of the high fat content, you will need to make many slashes or pricks in the duck before roasting a whole duck (to help the excess fat run out)- if not, the duck will taste very greasy.
When making Peking duck, the duck is hung to allow the fat to drip out.
FAQs
What are some substitutes for duck fat?
Other animal fats, such as chicken schmaltz, pork lard, butter and beef dripping are good substitutes for duck fat. For a vegan or vegetarian alternative, use vegetable oils.
How long to boil ducks eggs?
Duck eggs are larger than chicken eggs and need to be boiled for longer: 6-7 for soft boiled and about 10 minutes for hard boiled. Handle the eggs with care as the shells of duck eggs are more fragile than that of chicken! A great way to preserve any extra duck eggs is to brine them.
Asian sides
Pickles
The acidity of Chinese pickles make them a great appetiser to serve with duck! You can even add some pieces into your Peking Duck wraps.
An easy recipe would be:
½ Cup of water
¾ Cups of rice vinegar
¼ Cup of white sugar
2-3 cucumbers, thinly sliced
Julienned baby carrots (optional)
Bring the water, vinegar and sugar to the boil. Once the sugar has dissolved, switch off the fire and allow the mixture to cool to room temperature then pour it over the julienned cucumbers
Cucumber salad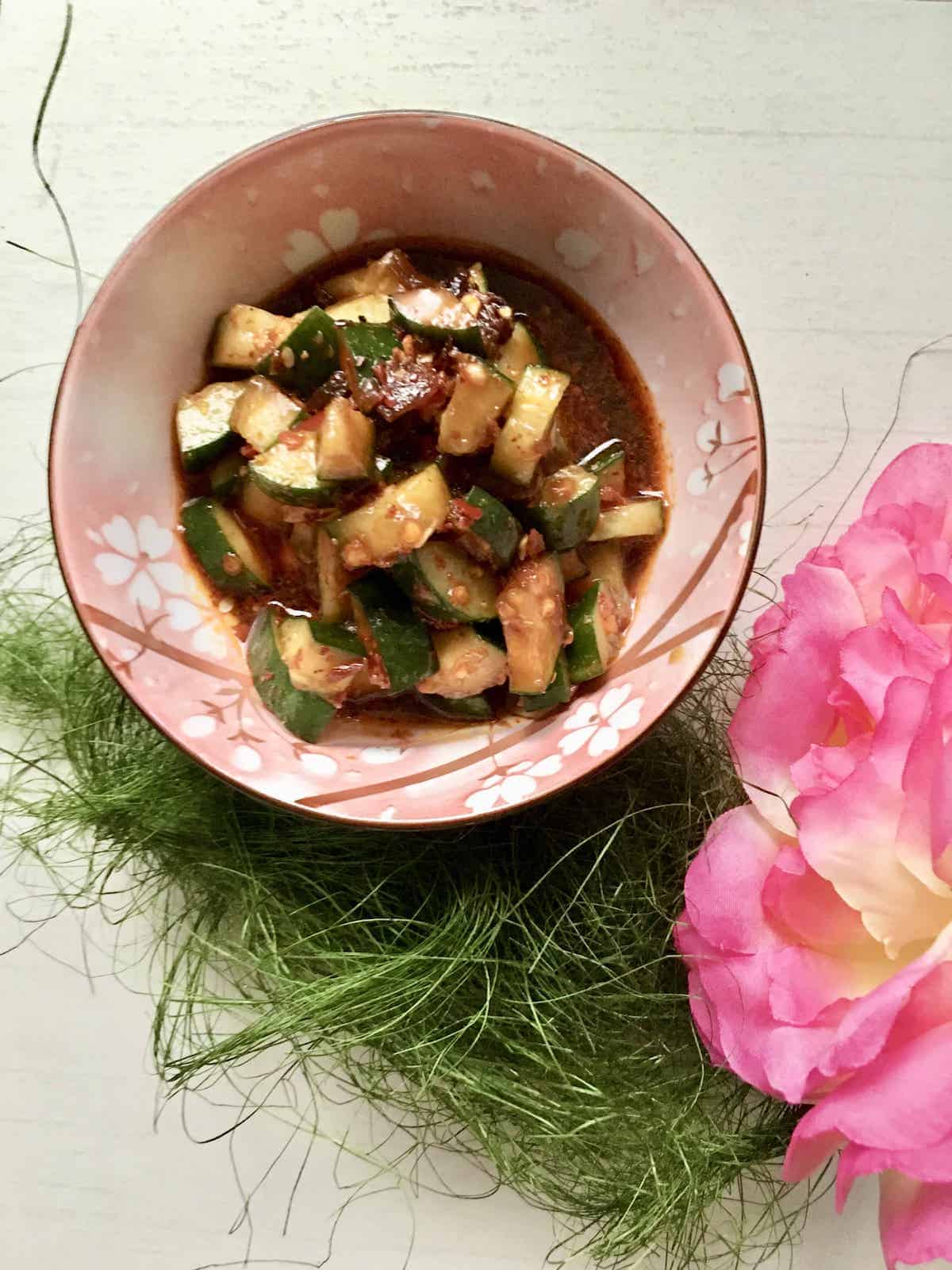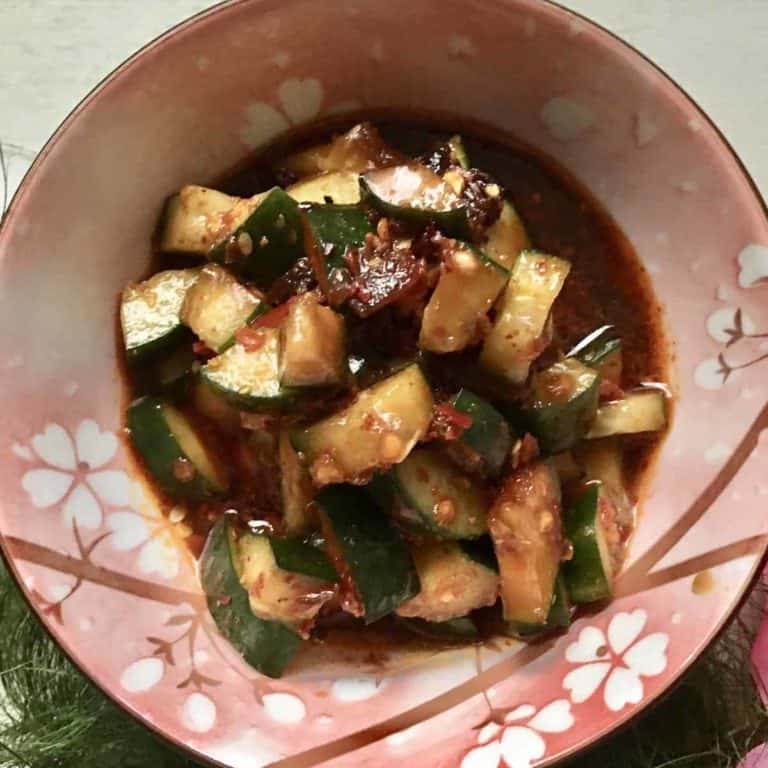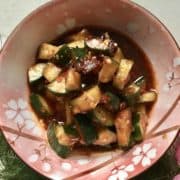 Chinese cold platter
As Peking duck is often served at more formal banquets, it usually goes with a dish of cold appetisers such as marinated jellyfish, marinated octopi, seaweed salad and salad cream prawns- most of these are sold ready-to-eat in supermarkets in Asia. No cooking required!
If you live outside of Asia, you will be able to find frozen versions in the Asian grocery stores.
Soy sauce chicken
Although it may seem overkill to serve more than 1 meat dish, it is quite common to do so at Chinese feasts. Chop the chicken (after poaching in soy sauce and spices such as 5-spice and star anise) to make it easier to serve as a side dish.
Best Poached One Pot Chinatown Soy Sauce Chicken Recipe
This Cantonese classic chicken is an easy-to-recreate-restaurant dish that can be made in 1 pot! It's also the gift that keeps giving as the leftover poaching liquid can be used for so many things (see post above). (Inspired by 4 recipes: Woks Of Life, SCMP, Burning Kitchen and Red House Spice)
Click here for this classic Cantonese chicken recipe.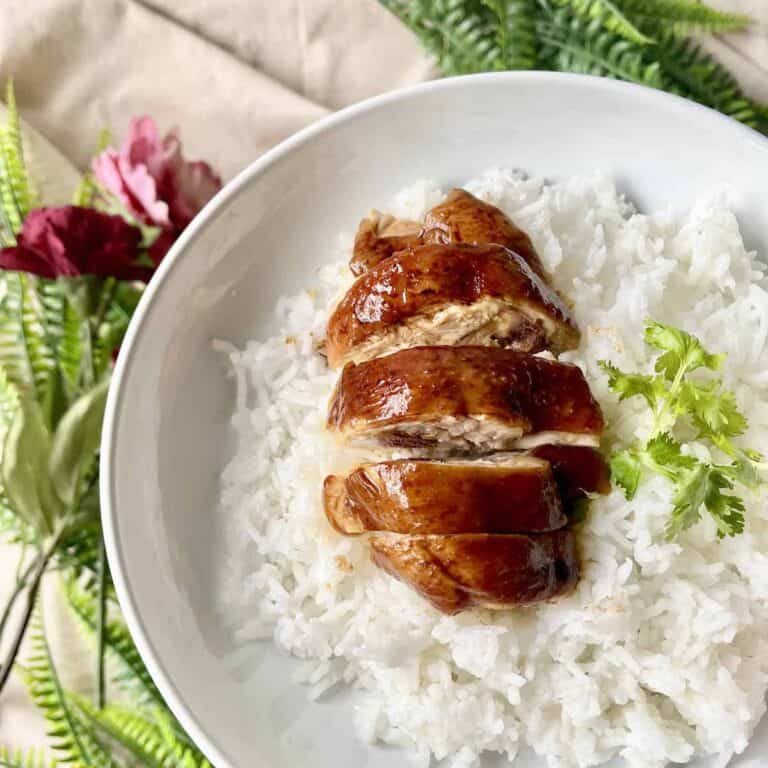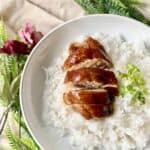 For an easier version of the above Chinese chicken recipe, try:
Easy Chinese Braised Soy Sauce Chicken Thighs
A simplified but still delicious version of the most popular recipe on my website (Chinatown soya sauce chicken): this easy Chinese braised soy sauce chicken thighs recipe is simple to make in one pot and done in ⅓ the time!
Click here for the Chinese braised chicken recipe.
Other Chinese roasts
Typically, a combination of duck, soy sauce chicken, barbecued pork (char siew) and roast pork belly (siew yoke) will be served on a platter.
Mantou
You can substitute the flat pancake for mantou (or Chinese lotus leaf buns) and stuff them to make a duck hamburger.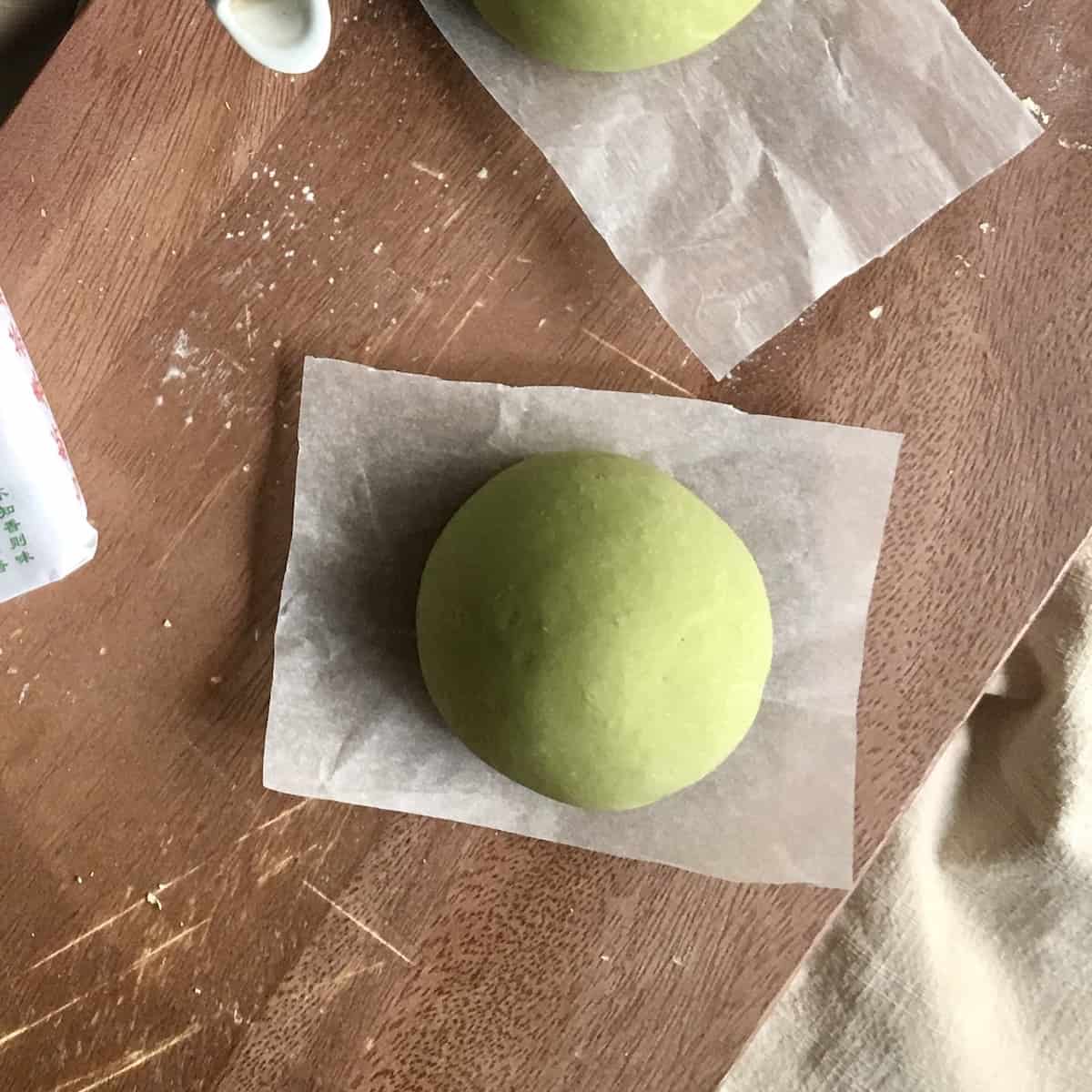 If you want a no-frills version, try these matcha mantou- you can simply omit any flavouring to make white mantou buns.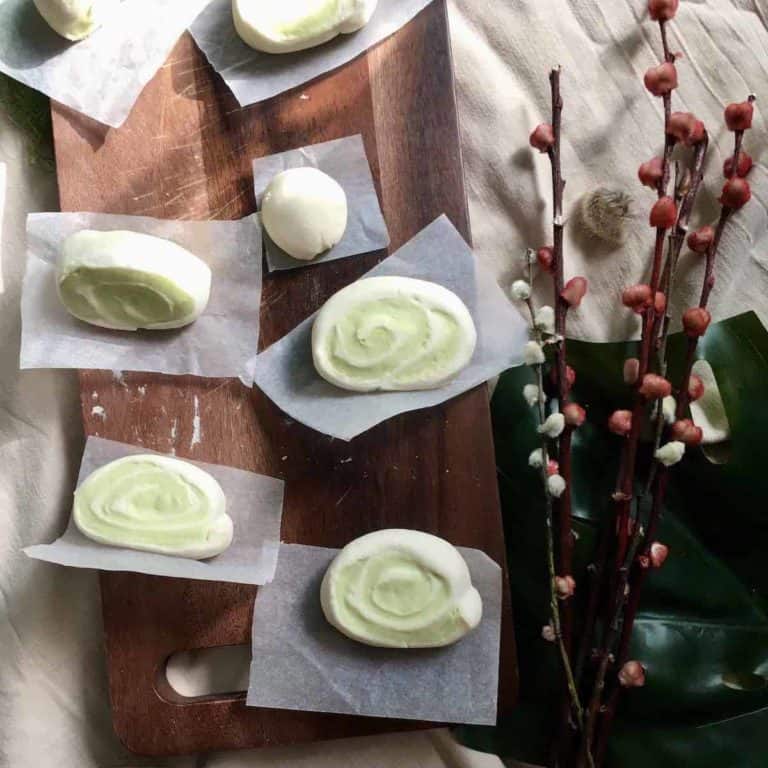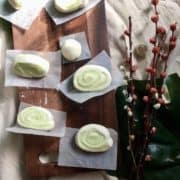 Chinese scallion pancakes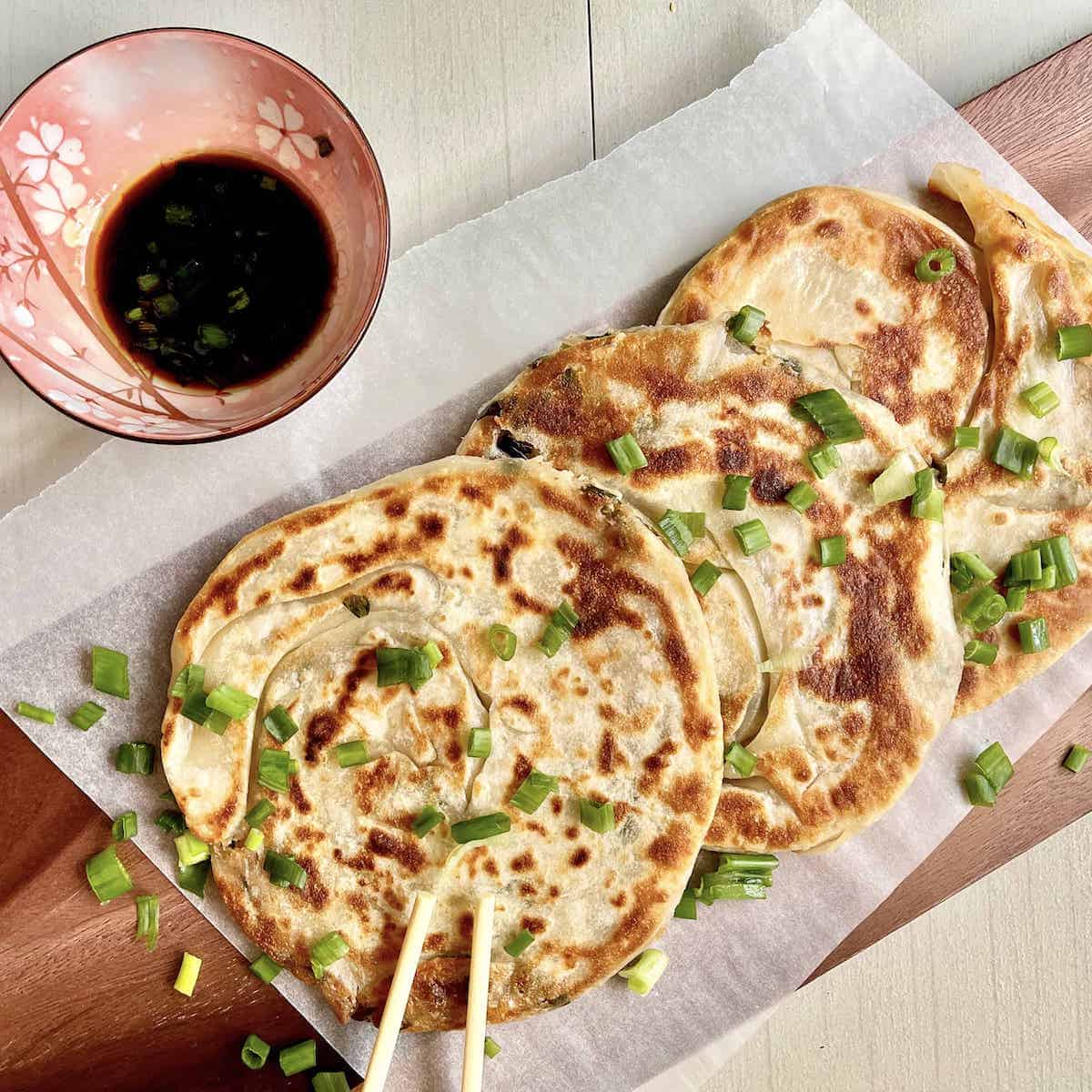 You can even use other savoury pancakes as wraps for the duck!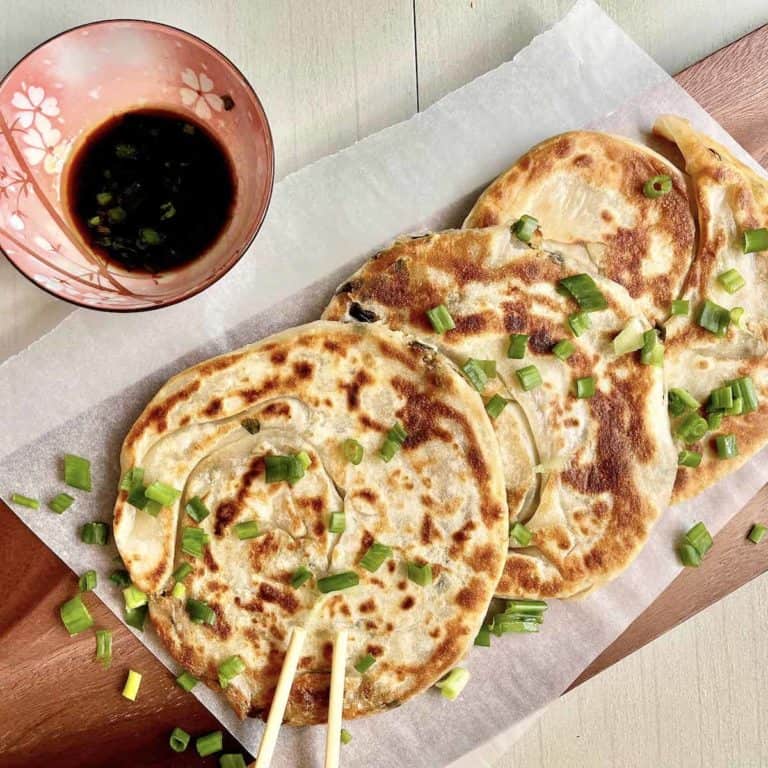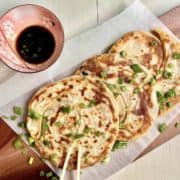 Stir-fried vegetables
A great addition to the meal would be:
Si Ji Dou (green beans stir-fried with minced pork in a wok till charred.)
Noodles
Another popular side dish for Chinese duck is noodles. In Beijing, it's common to pair duck with Zha Jiang Mian (another famous Beijing dish)- if you're trying to be more healthy, substitute with zucchini noodles!
Rice
Chinese people love to pair braised duck with white rice (and lots of the gravy)- we usually go for jasmine rice but you can also use wild rice pilaf if feeling fancy. Adding nuts, dried fruits and spices to the basmati rice will make it even more fragrant.
Western sides
Duck fat fries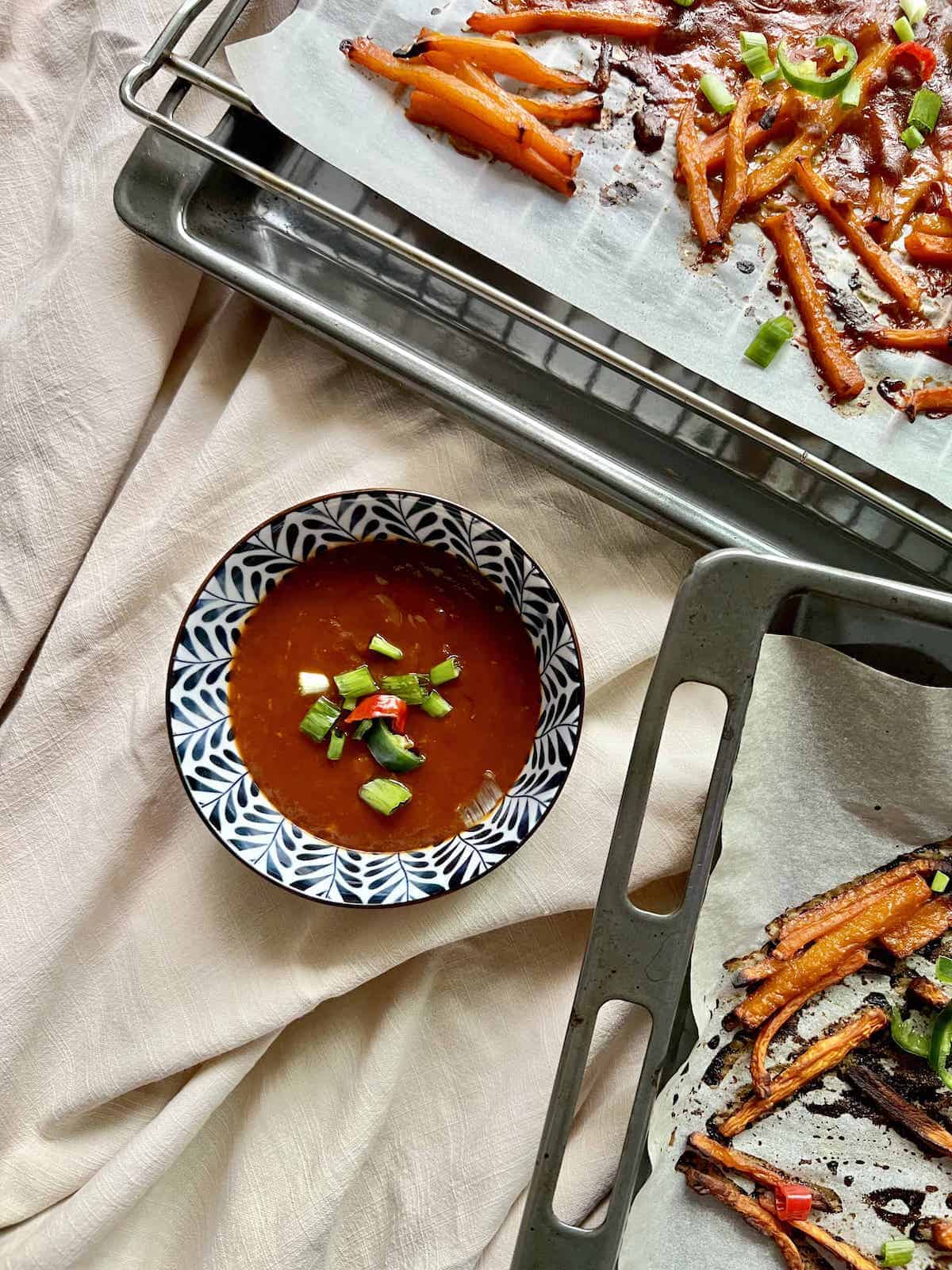 Since we have the duck, we might as well not waste anything! Use the duck fat to make french fries and potato wedges- double fry yours to be even more indulgent and pair with sauces such as:
sprinkled parmesan cheese
gochujang butter
Tip: if you don't make fries, do keep any extra duck fat as it makes an excellent cooking oil- you can use it to substitute for lard, confit the duck legs, roast potatoes or to make duck fat noodles. (When I lived in London, there was a Michelin restaurant which was famous for duck fat noodles!)
Vegetable fries
You can also substitute white potato with parsnips fries, sweet potato fries, butternut squash fries, grilled asparagus spears etc
Mashed potatoes
Try garlic mashed potatoes- I recommend using Yukon or red potatoes, milk, butter, sour cream, garlic and chives or spring onions for the recipe- or, if you want something different, add apples a la Japanese potato salad or go for creamy polenta.
Tip: if you're trying to be healthier, make it a sweet potato mash.
Potatoes au Gratin
Or try Potato au gratin, a French classic side dish- for less work, make Potato Dauphinoise, which doesn't require the thinly sliced potatoes to be pre-cooked before baking in the oven.
Green Salad
Greens are never a bad idea. I would choose 1 with a tangy dressing- maybe arugula salad with pomegranate seeds and balsamic vinegar - to create a refreshing dish that can cut through the fat of the duck. (Simply toss all the ingredients with some olive oil and maybe lightly toasted pine nuts for crunch!)
Glazed carrots
Honey glazed roasted carrots are 1 of the best side dishes for any main! The sticky glaze tastes even better if you use brown sugar!
Roasted Brussel sprouts
Sprouts taste so good when cooked with butter, fish sauce, soy sauce and garlic!
Sauces
A delicious sauce helps to cut through the fat- a perfect pairing can be any of the following:
cranberry sauce
orange sauce
redcurrant jelly
sweet chili
Drink pairings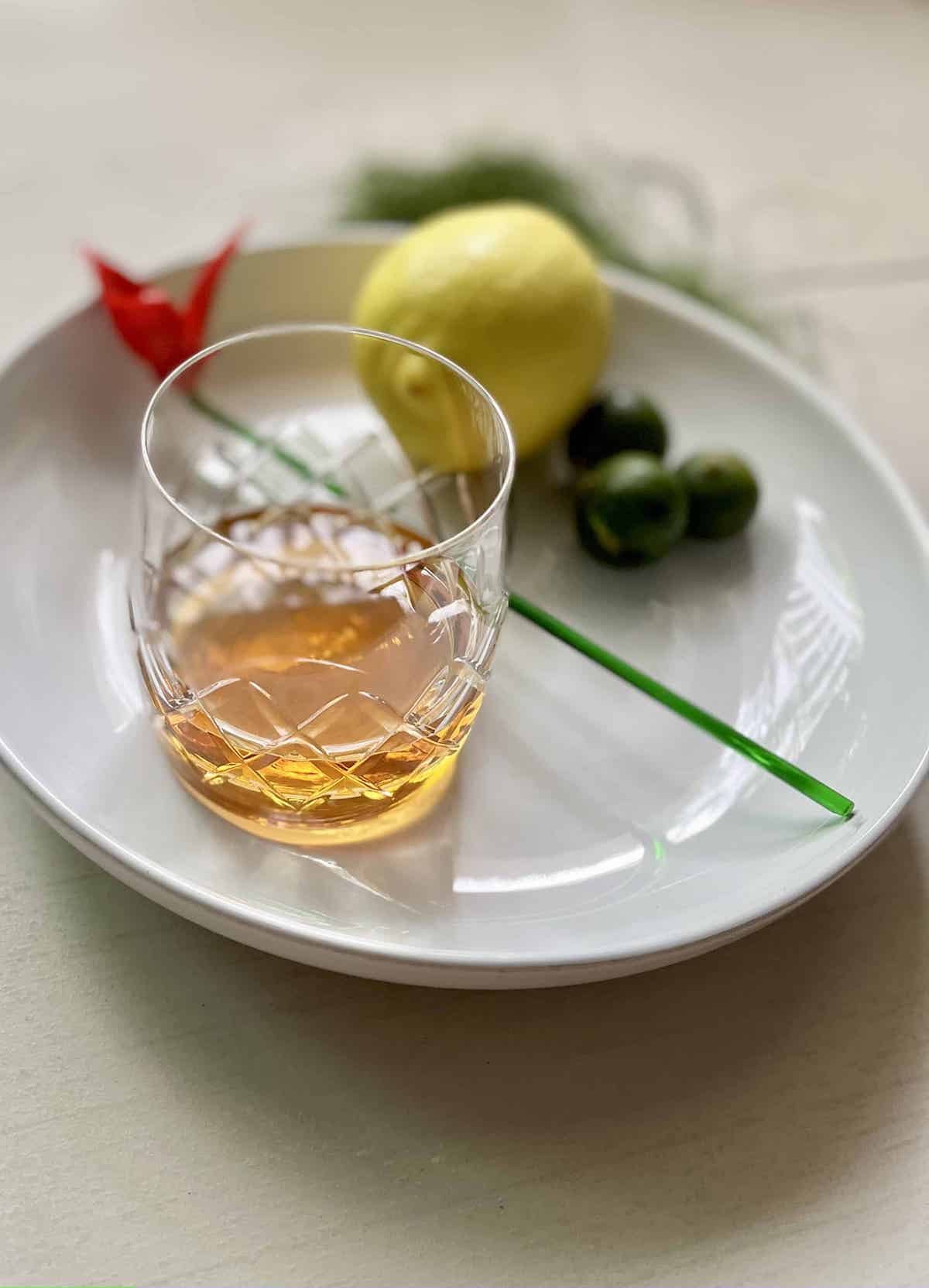 Wine
For wine pairings, pinot noir is a classic combination with duck as the acidity of the white wine balances the richness of the duck. Or why not try Asian plum wine?
Easy Korean plum wine recipe (maesil ju)
A quick & easy Korean plum wine recipe that only requires 2-3 ingredients & a few minutes. Maesil-ju, which is very similar to umeshu (Japanese plum wine) and Mei Jiu (Chinese plum wine), can be drunk on its own both hot and cold, or made into cocktails.
Click here for the Asian plum wine recipe.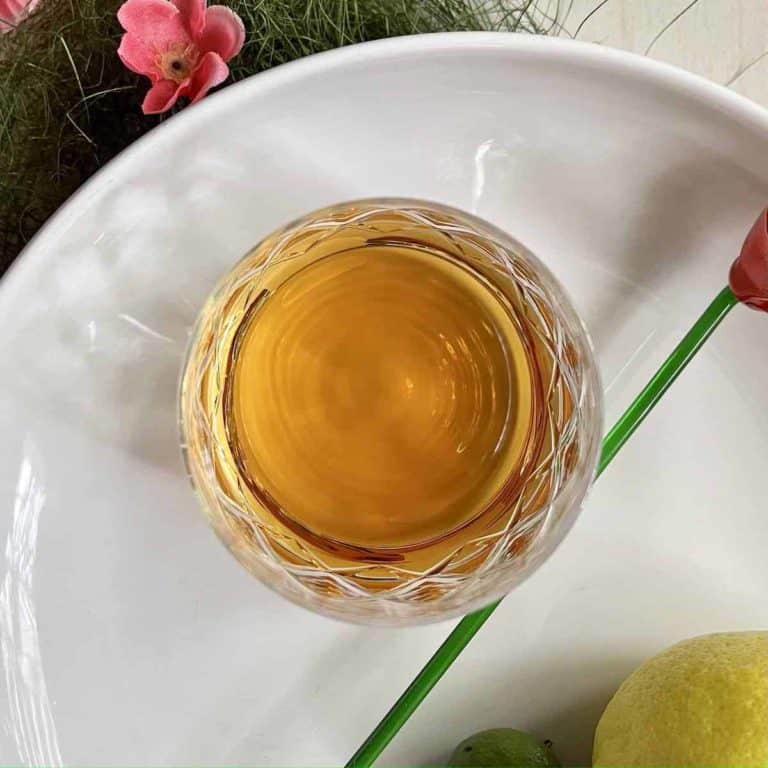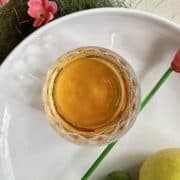 Mocktails
If you don't drink alcohol, you can make an orange juice mocktail.
What is your idea of the perfect side dish for Peking duck? If I've left it out, let me know below and, if you've found this list useful, please do share it on your social media!