The 2 worst and 9 best light soy sauce substitutes for cooking Asian food.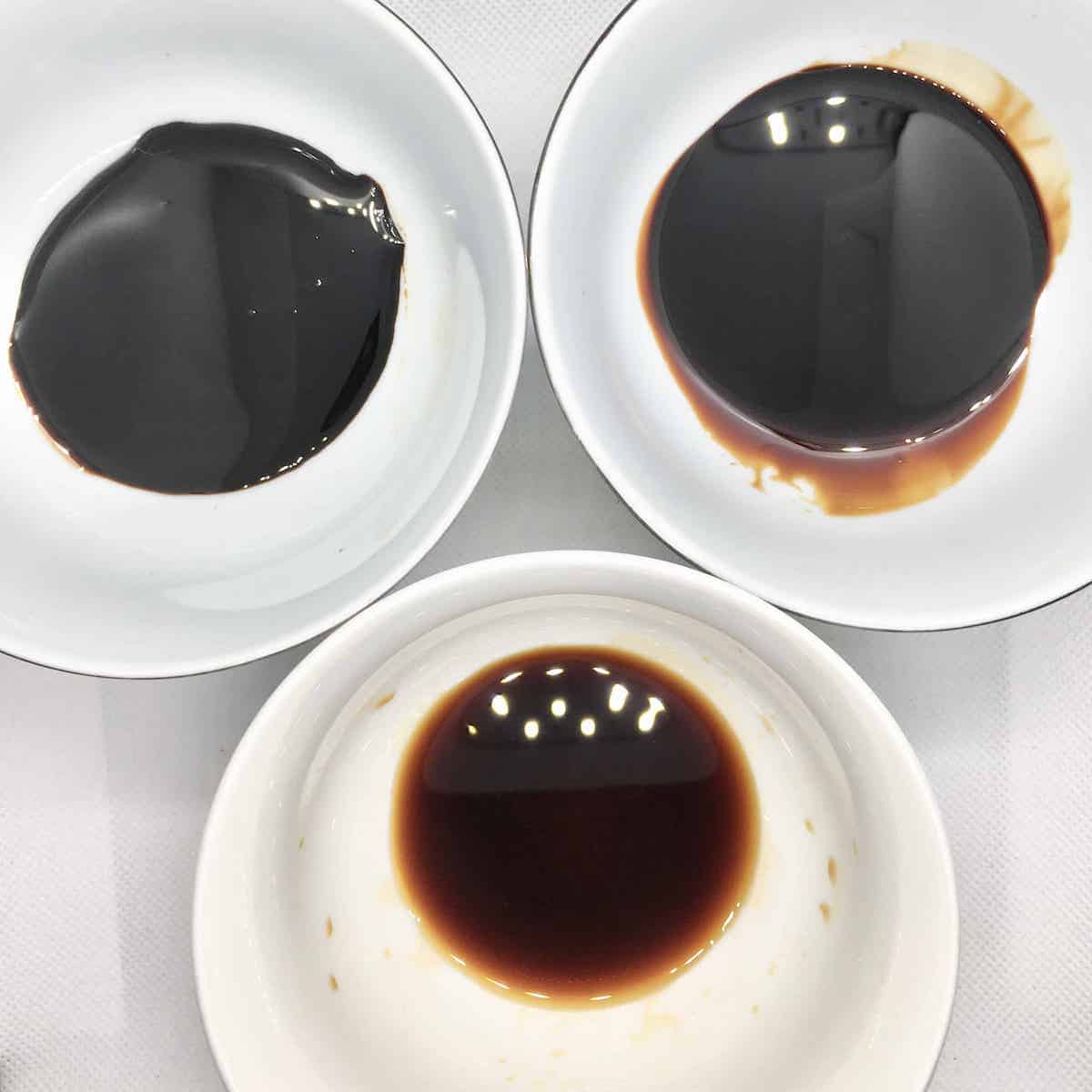 Jump to:
Light soy sauce is a popular condiment in various Asian cuisine, particularly Chinese cooking, Japanese cuisine and Korean food, where it is often used to season and flavor dishes.
It plays an essential role in many recipes, from stir-fries and marinades to dipping sauces and soups. (Soy is only added to soups in certain cuisines- for example, using soy sauce in Cantonese soup is not really common.) For example, it's the star ingredient in Hong Kong soy chicken, Japanese teriyaki sauce and Korean Mayak Eggs.
Soy sauce is really easy to find, even outside of Asian grocery stores, so people usually substitute it because they're allergic to soy (the main ingredient) and not because they can't find it! For example, my cousin is intolerant of gluten, so we can't use it when cooking for her.
As a Chinese person, my family is super familiar with soy sauce, so scroll down for my recommendations for best substitutes!
Types of Soy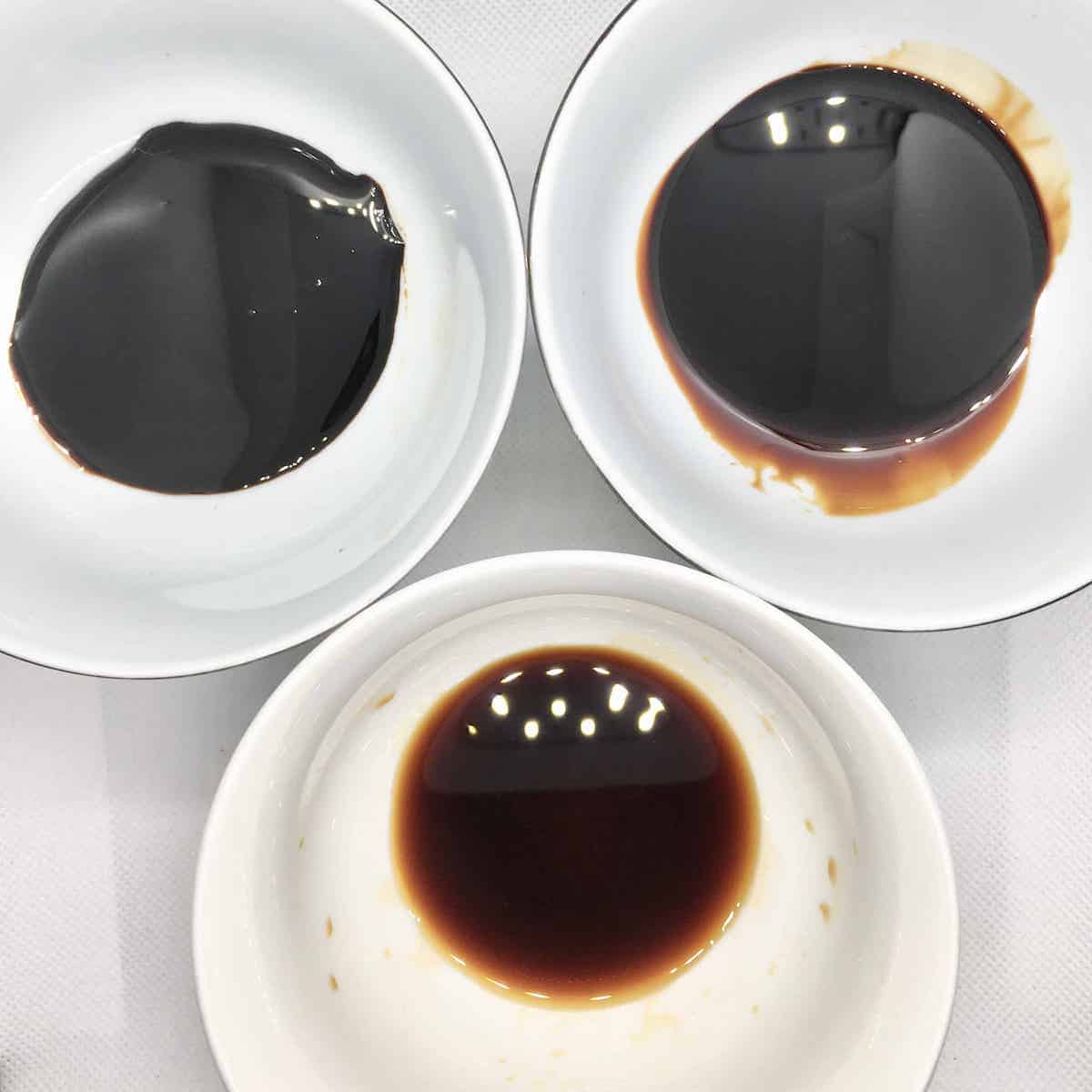 Note that soy sauce is so big in Asia that there are various types of soy sauce:
These are all different sauces!
You can, however, dilute dark soy sauce or sweet soy sauce and use them as substitutes for light soy. (Just remember to reduce the sugar if using sweet soy.)
In addition, Chinese light soy sauce is also slightly different from its Japanese or Korean counterparts. In fact, in Korean cooking, there are even different types of soy sauce for different dishes: for example, there is a soy sauce specifically used for soup (Guk ganjang) which has a lighter flavor.
If you use a regular soy sauce in Korean soup, the flavor will taste a bit off!
Note: when just "soy sauce" is listed in recipes, it usually refers to light soy sauce.
Flavor
Light soy sauce is known for its unique and complex flavor profile. Being fermented, it is FULL of umami.
It imparts a delicate blend of saltiness, savoriness, and a slight sweetness to dishes, enhancing the natural flavors of the ingredients in the dish.
Light soy also has a subtle color which does not significantly alter the appearance of food. (Asian people usually use dark soy sauce to color food as well as impart richness, such as in Singapore soy braised pork.)
Gluten-free Substitutes
The most common reason to look for a great substitute for light soy is allergies and food intolerance.
Light soy sauce traditionally contains gluten, as it is brewed with wheat. Individuals with gluten allergies or celiac disease have to avoid consuming products containing gluten.
Luckily, there are 2 gluten-free sauces with a similar flavor!
Tamari
This Japanese soy sauce is made from fermented soy beans and uses little or no wheat in its fermentation process, making it a popular gluten-free option. It has a similar consistency to Chinese soy sauce (though a bit thicker) and also adds a rich, umami flavor to food.
Note: if you're looking for a low sodium soy sauce, note that Tamari sauce is usually less salty, making it a great alternative.
Coconut Aminos
A popular soy-free and gluten-free alternative made from the sap of coconut trees and sea salt, coconut aminos has a slightly sweet and salty flavor. Like tamari, it is a dark-colored sauce with a light consistency and less sodium.
Coconut aminos can be utilized in stir-fries, salad dressings, marinades, and dipping sauces.
Others
Worcestershire Sauce
A well-known condiment with a tangy flavor, Worcestershire sauce is made from vinegar, molasses, sugar, and various spices.
Its taste is different from traditional soy sauce (which does not have a sour note.) However, worcestershire sauce can also add depth and complexity to recipes.
As such, you can use Worcestershire sauce to replace soy in some marinades, dressings, or dipping sauces. For example, when making calamansi soy sauce, you can use Worcestershire sauce instead of soy but do remember to reduce the amount of lime juice added or the sauce will be too zingy!
Soybean Paste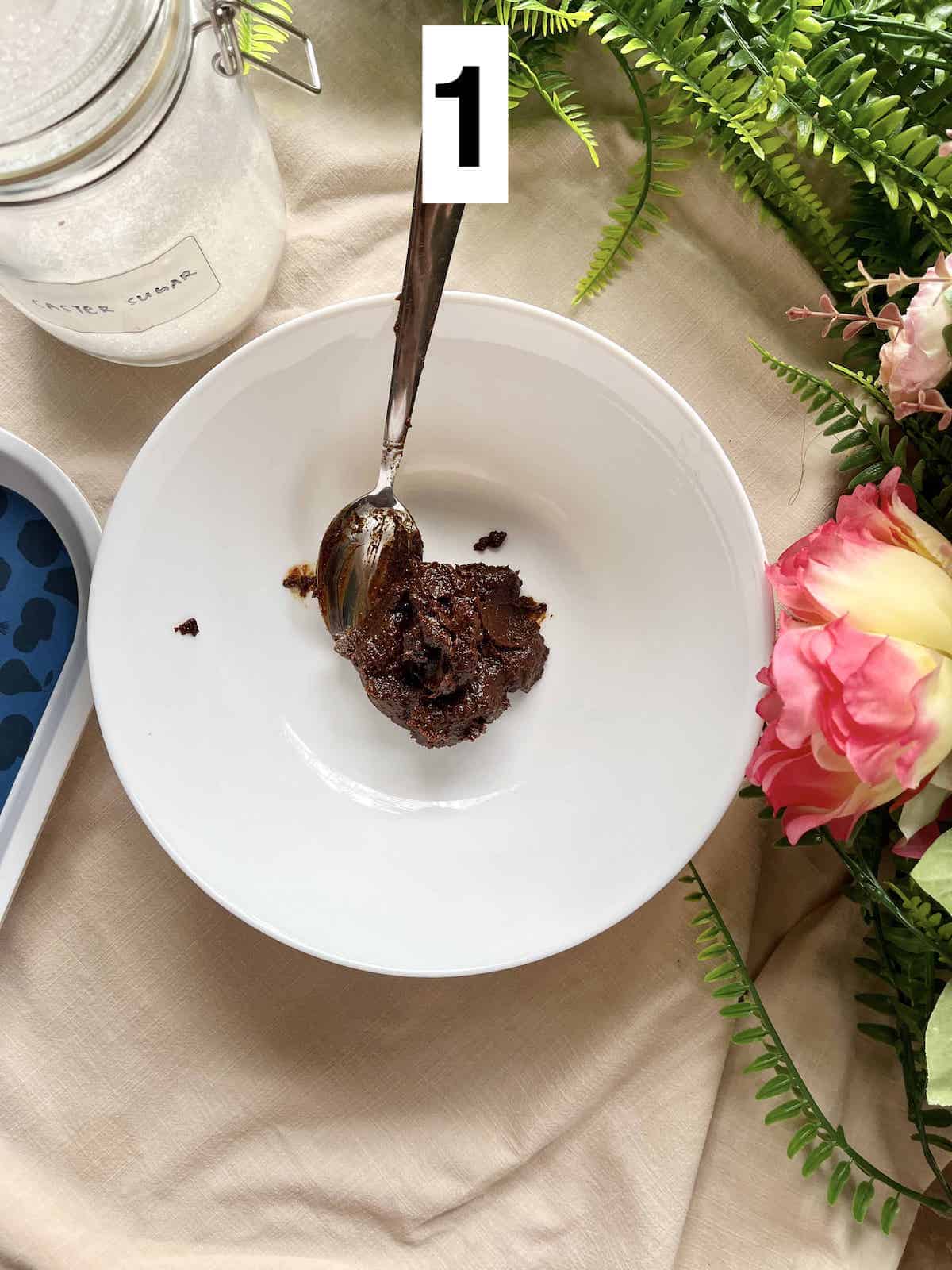 Fermented soybean paste has a distinctive umami taste and thick consistency. The Chinese, Japanese and Korean versions are respectively known as taucheo, miso paste and doenjang. (The 3 taste somewhat different but are similar enough to be used in place of each other.)
Like soy sauce, soybean paste is made from soybeans. As such, this soy-based alternative can help achieve the same flavor when used sparingly in recipes.
I recommend mixing soybean paste with some water, chicken stock or vegetable broth to create a light soy sauce substitute suitable for sauces, stir-fries, salad dressings and marinades.
Liquid Aminos
Another common replacement for soy sauce is liquid aminos (also made from soy beans.)
It has a similar salty taste with the added bonus of containing essential amino acids. Keep in mind that liquid aminos are not as salty as light soy sauce; you would need to adjust the salt content accordingly.
This alternative is suitable for vegans and those seeking a gluten-free option. (Do check the packaging to make sure it's processed in a gluten-free facility.)
Fish Sauce
Despite its distinctively fishy smell, fish sauce does not really have a fishy flavor if used sparingly. Instead, it has an intensely savory taste.
As such, it can be an effective soy sauce substitute to impart umami. Made from fermented fish and sea salt, this condiment should be used sparingly to avoid overpowering the other ingredients and making the food too salty.
Oyster Sauce
Oyster sauce is a thick, savory sauce derived from oyster extracts, sugar, and salt.
A common ingredient in Chinese cuisine, it adds a depth of umami flavor to food. Use it as a soy alternative in dishes like stir-fries and dipping sauces.
Hoisin Sauce
This sweet, salty, and tangy sauce is composed of soybeans, sugar, vinegar, and garlic.
Although the flavor profile is different from light soy sauce, hoisin sauce can also add authentic Asian flavor to food.
Maggi Seasoning Sauce
Maggi seasoning sauce is a versatile option that can mimic the umami taste of light soy sauce while providing a distinct flavor profile.
Although it isn't gluten-free, this seasoning sauce works well when added to soups, stews, marinades, and dipping sauces.
Not Recommended
Tamarind Paste
Some people recommend tamarind paste, made from the fruit of the tamarind tree, as a good substitute for light soy sauce.
Tamarind has a unique sweet and sour taste which, while delicious, tastes nothing like soy!
Note: While not a direct substitute for light soy sauce, it can be used to introduce a new flavor dimension to your recipes. It goes really well with soy sauce actually.
Balsamic Vinegar
Not to be rude, but anyone who suggests balsamic vinegar as an alternative to light soy sauce must not be familiar with Asian cooking! It is much sweeter, less salty, thicker and more tangy than soy- the 2 taste nothing alike!
Note: however, it is an acceptable replacement for black Chinkiang vinegar.
Expert Tips
Tip #1: Adjust Flavors and Consistency
When using a substitute for light soy sauce, it's important to ensure the flavors and consistency are as similar as possible. This can be done by adding water or stock and salt, where appropriate.
For instance, when using dark soy sauce as a substitute, add a bit of water or stock to thin it out, and season with salt accordingly.
When using Hoisin Sauce or Sweet Soy, which are sweeter, you'll need to reduce the sugar in the recipe to compensate for their sweeter flavor.
Tip #2: Adjust Cooking Times
Be careful when using alternatives with a stronger flavor in braising or marinades, as long cooking/ marinating times might lead to an overly strong or salty flavor.
Always taste test and tweak the recipe where necessary!
Frequently Asked Questions
How does light soy sauce differ from dark?
Light soy sauce and dark soy sauce have different tastes, consistency, and uses.
Light soy sauce is typically thinner in consistency and lighter in color. It has a more delicate, salty flavor, making it a suitable option for more recipes. (Light soy is more commonly used in the Asian kitchen than dark.)
On the other hand, dark soy sauce has a thicker consistency and a richer, deeper color. Its flavor is more complex due to the longer fermentation process it undergoes, which results in a sweeter and less salty taste. Dark soy sauce is often used in cooking for its dark color, rich color and the complexity it brings to dishes.
In terms of sodium content, light soy sauce usually has a lower concentration compared to dark soy sauce BUT it tastes saltier! However, it's important to note that sodium levels can vary between different brands and types of soy sauce.
What is light soy sauce made from?
The primary ingredients of light soy sauce are fermented soybeans, wheat, water and salt. Cheaper versions may add other ingredients such as caramel and flavouring to compensate for shorter fermentation periods. (Premium light soy sauce is naturally fermented for a long time and thus is more expensive.)
How is light soy sauce made?
The production process begins with combining cooked soybeans and roasted wheat with a cultured mold,  Apergillus mold. This mixture is added to salt water after a few days then left to ferment. The fermentation period can be anything from 6 months to years.
During the final stages of the production process, the liquid is separated from the solid residue, pasteruised and then bottled. The color and flavor may vary depending on the fermentation time, regional techniques, and any additional ingredients used.
Is light soy sauce high in sodium?
It contains a significant amount of sodium, which may be a concern for individuals with high blood pressure or heart disease. A possible alternative is using a low-sodium soy sauce or homemade substitute.
How to make soy sauce less salty?
You can buy low-sodium soy sauce or dilute it with some stock.