12 Easy & Quick, Sweet & Savory wolfberry recipes (Dried Goji Berry recipes), perfect for breakfast, lunch and dinner!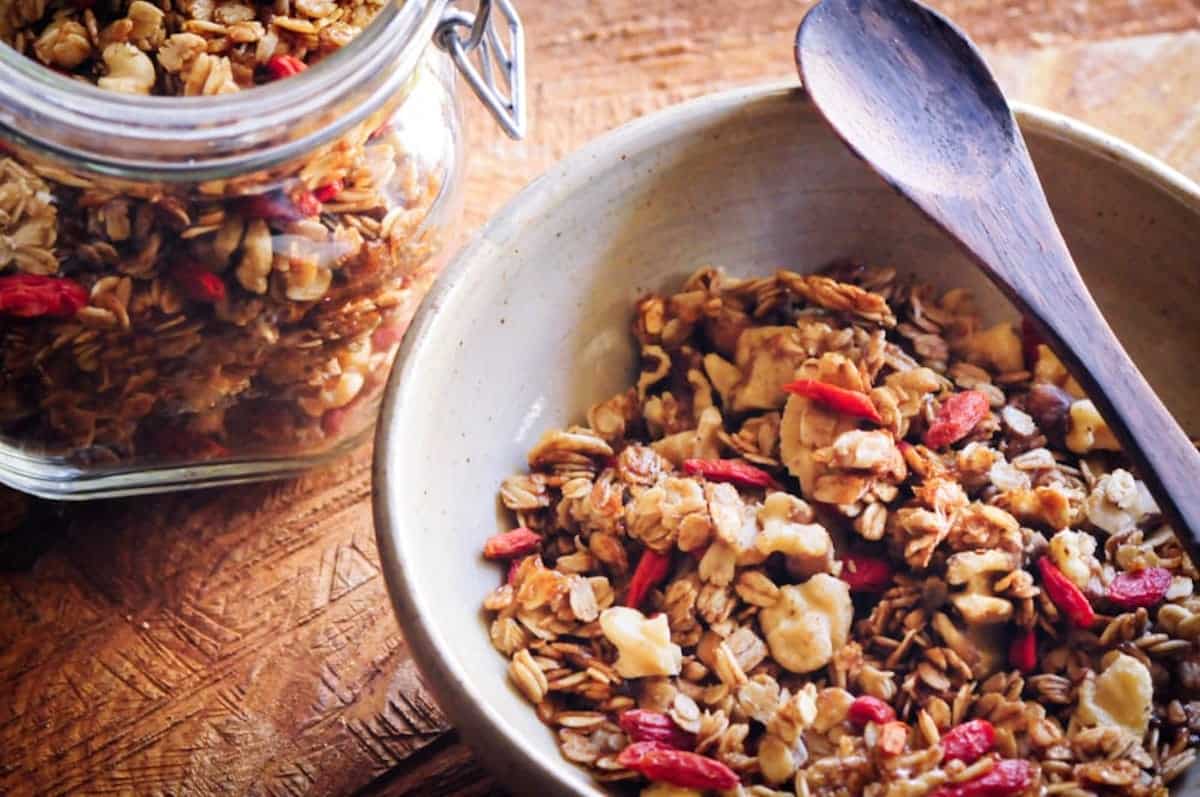 Jump to:
What are wolfberry?
Also known as goji berries, wolf berries are the fruit of either the Lycium barbarum or Lycium chinense, 2 types of boxthorn from the nightshade family, Solanaceae. They've been part of the Chinese and Korean diet for centuries, and have become an increasingly popular "superfood" in the West in the last decade or so. Hence, you often see them in energy bars and smoothies now.
Traditionally, Chinese & Korean people add dried wolfberries whole to soups, stews and porridge, but the berries can also be ground into powder, cooked into jam or blended to make juice and goji berry sauce.
There are 2 red and black goji berries- the red is more often seen and easy to find, whilst the black is more common in Central Asia and the Himalayas.
For more information on goji berries, do click through to my goji berry tea post, in which I've covered the topic more thoroughly.
Health benefits
Chinese Grandmothers have been telling us for years that we should eat more wolfberries for better eyesight and recent research has shown that they are indeed good for the eye health of the middle-aged (SCMP) (i.e. not just an old wives' tale!)
Wolfberry is a relatively healthy food as it has a lot of vitamin a and vitamin c. It also has antioxidant properties.
Note: consuming goji berries has been shown to interfere with certain types of medication s (e.g. ones for blood pressure or blood circulation medicine), such as warfarin, so do consult your doctor before making changes to your diet. This is for information only and not meant as health, medical or nutrition advice.
FAQ
How do we eat wolfberries?
Goji berries, also known as wolf berries, have been eaten by Chinese people for centuries, both for the taste and the health benefits. They can be eaten fresh and dried- either way, the whole berry, including the seed and skin, is consumed. When eaten raw, wolfberries are a bit bitter, a bit tart and a bit chewy. Chinese & Korean people usually cook with the dried version, adding it to their soups and stews, such as the ones I've included in this collection of sweet and savory wolberry recipes.
Can you freeze goji berries?
Yes. Although dried goji berries can be kept for a good period of time in a cool and dark place (best if kept in the fridge), freezing them helps to extend their shelf life for even longer.
What do goji berries taste like?
Fresh goji berries are more bitter than sweet and even a little bland. Once dried, they have quite a unique taste- sweet, a little tart and a little bit earthy.
Soups
You can add wolfberries to any soup that you want to sweeten naturally, such as ginger coconut soup.
Easy Chinese black chicken & red date soup recipe (Silkie Chicken)
This easy Chinese Silkie chicken soup requires only 5-ingredients and is mostly passive cooking.
Click here for Black Chicken Soup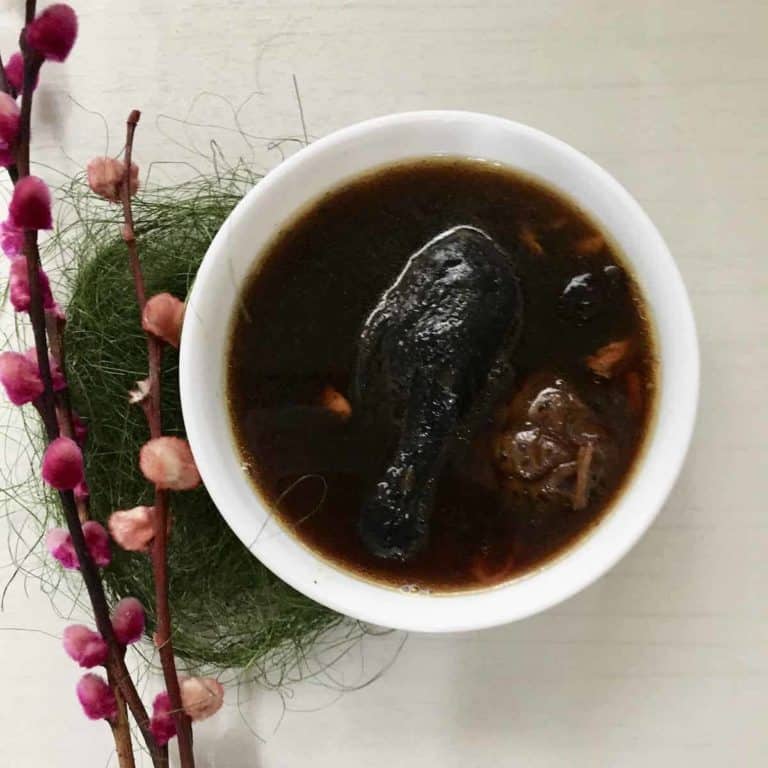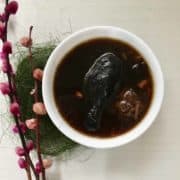 Rice & Noodles
I like to add a handful of wolfberries to my tomato sauce when I make pasta, as it helps to sweeten it without adding sugar!
Chinese Abalone Porridge with chicken
A no-fuss, easy Chinese abalone porridge (jook or congee) recipe which can be made using store cupboard ingredients
Click here for abalone jook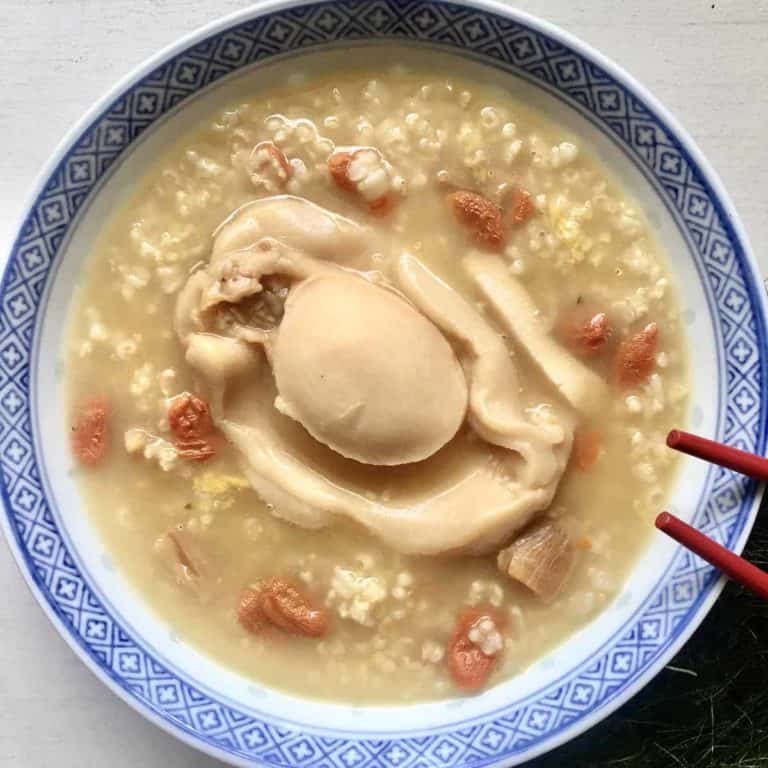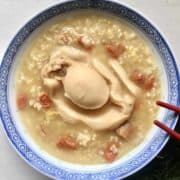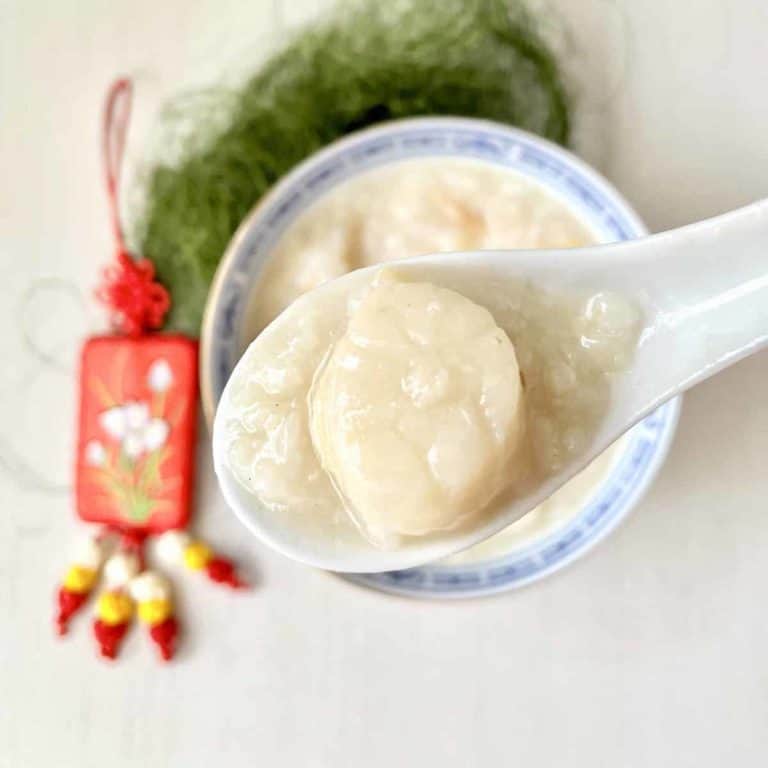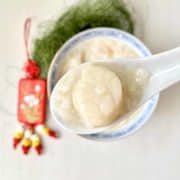 Sweet treats
Vegan Maple, walnut and goji berry granola
This easy, healthy and delicious Maple Walnut Goji Berry Granola makes for one satisfying gluten-free vegan breakfast, snack or refined sugar-free treat!
Click here for this delicious breakfast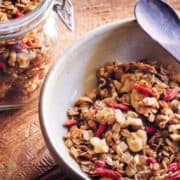 Bakes
Another easy way to eat more wolfberries is to add a handful to whatever you're currently baking, such as brownies, cookies or muffins.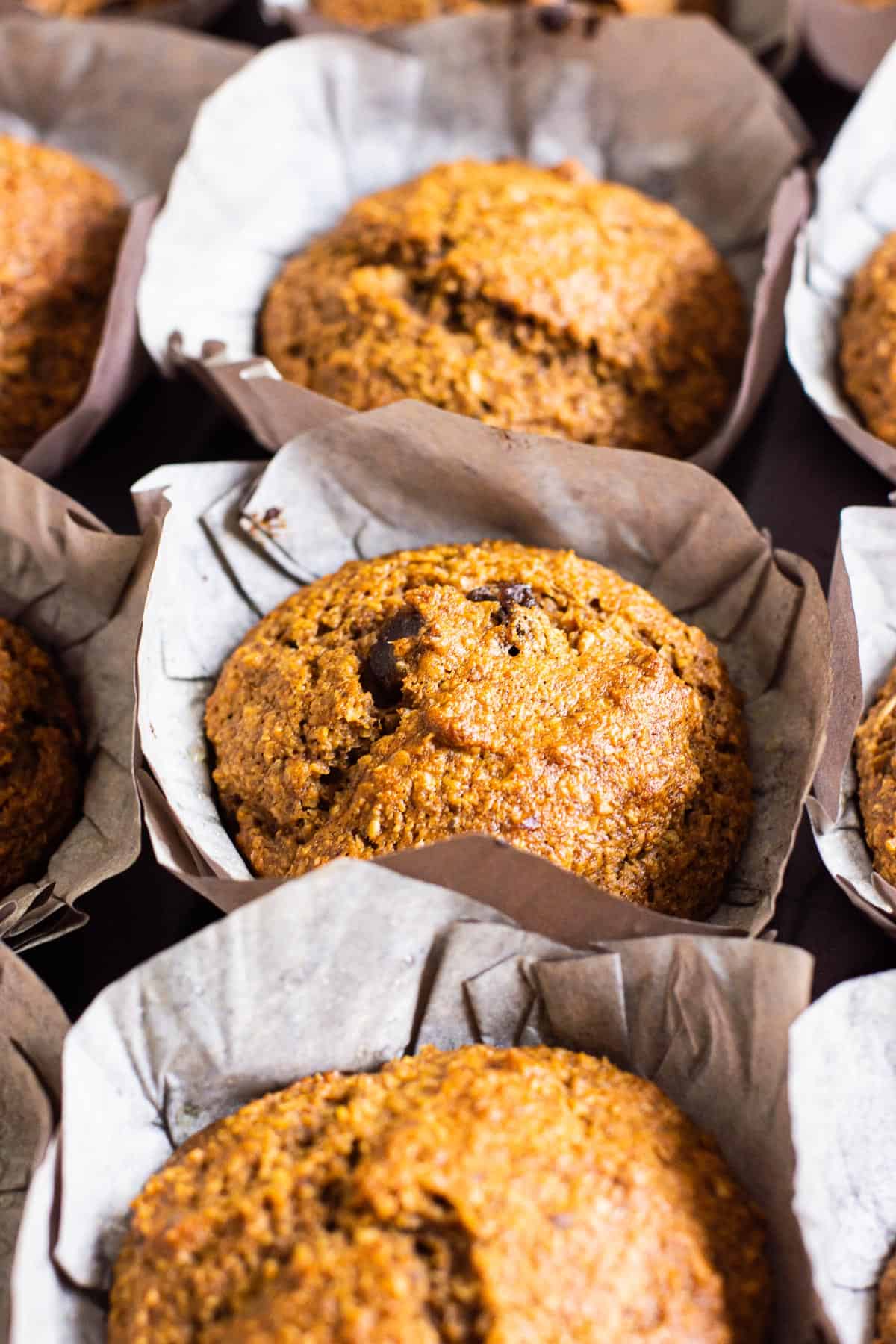 Goji Berry & Oat Bran Muffins
These 5-star muffins (from 23 reviews) are tender, moist, and include raisins and dates, but can also be made with goji berries. They take 30 minutes to make, are dairy free, naturally sweetened, and the perfect make ahead breakfast or snack!
Click here for the muffin recipe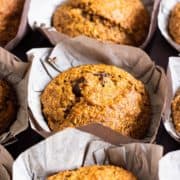 Goji berry & pumpkin biscotti
This healthy biscotti uses whole wheat flour, pumpkin and dried goji berries for antioxidants and delicious bursts of fruity flavor. It's a tasty breakfast or snack that's great for gifting or for the holidays!
Click here for the healthy biscotti recipe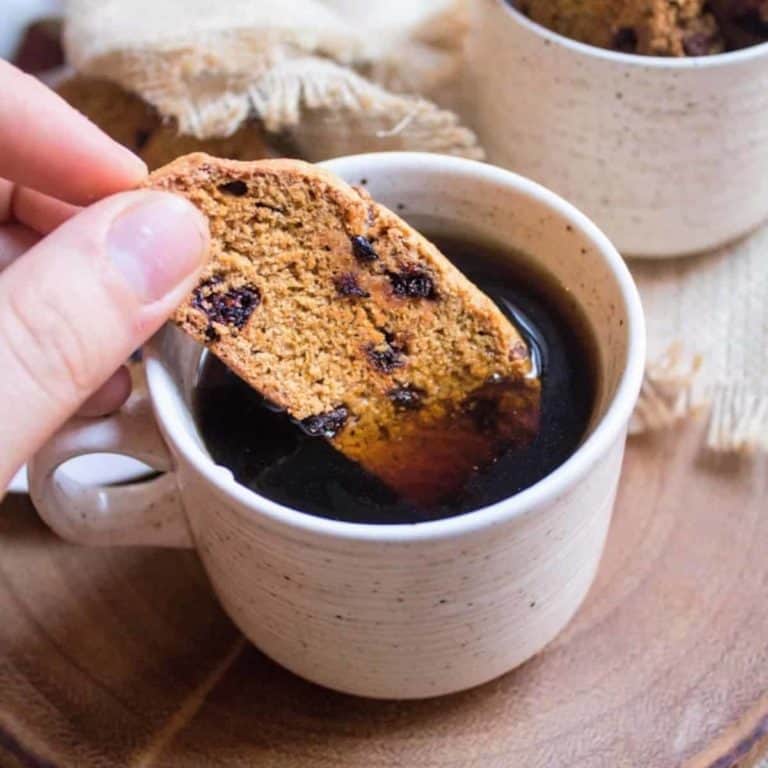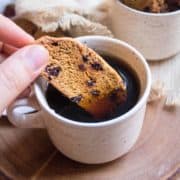 Dessert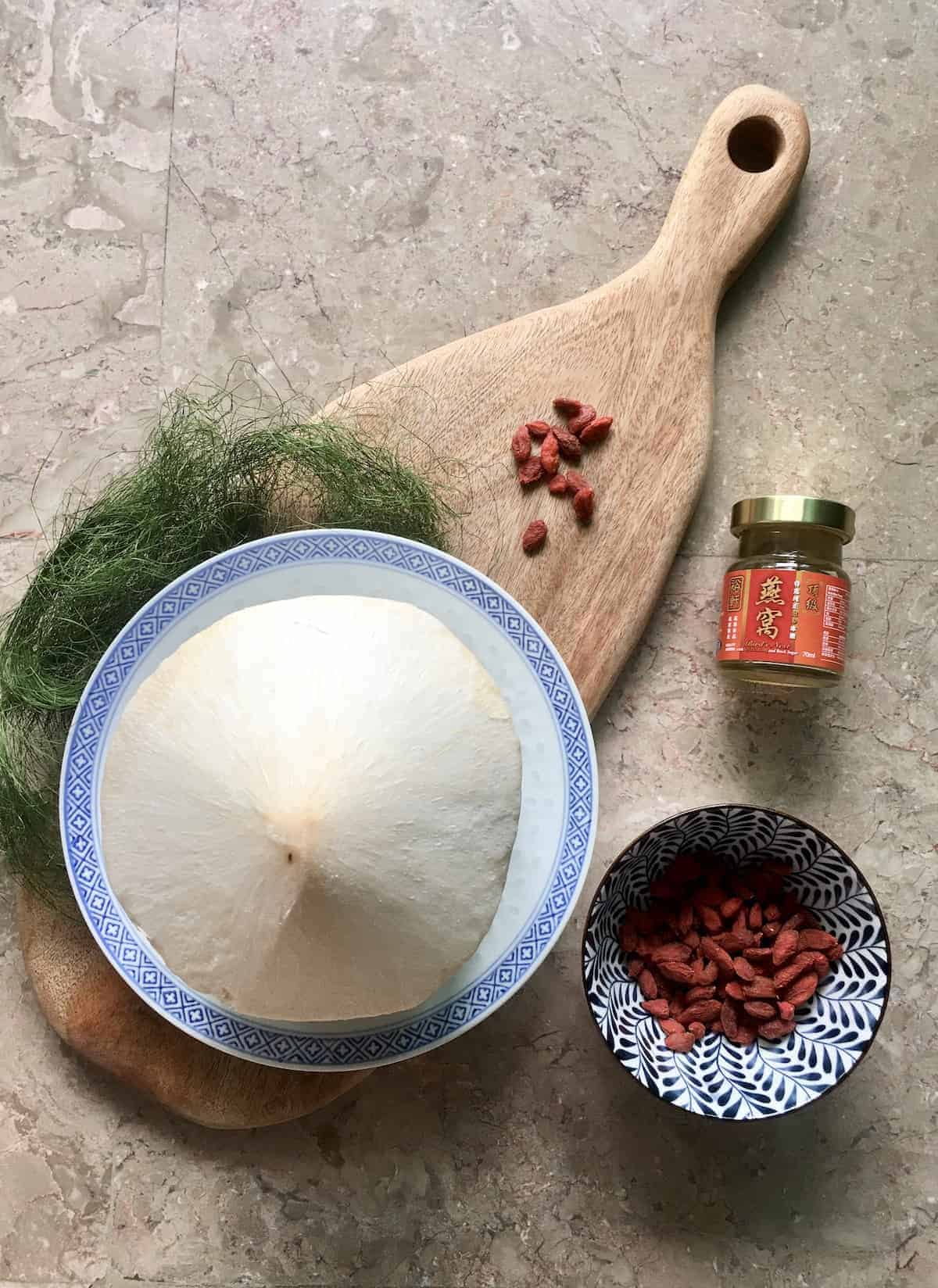 Goji berry & red date jelly
Pretty deep ruby red jelly from Chinese red dates (jujube), goji berries, longan, and pandan leaves. Use agar powder or konnyaku jelly powder to make this vegan friendly and gluten-free dessert. (If you can't get your hands on it, here are some good agar agar alternatives.)
Click here for the jelly recipe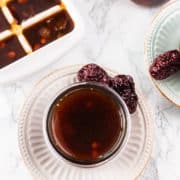 Drinks
How to make Goji Berry tea drink (Wolfberry tea)
A delicate and nourishing drink, goji berry tea or wolfberry tea is easy to make and good for your eyesight. You can have it alone, or add other ingredients to make Ginger Goji Berry tea or Red Date Goji Berry Tea.
Check out this recipe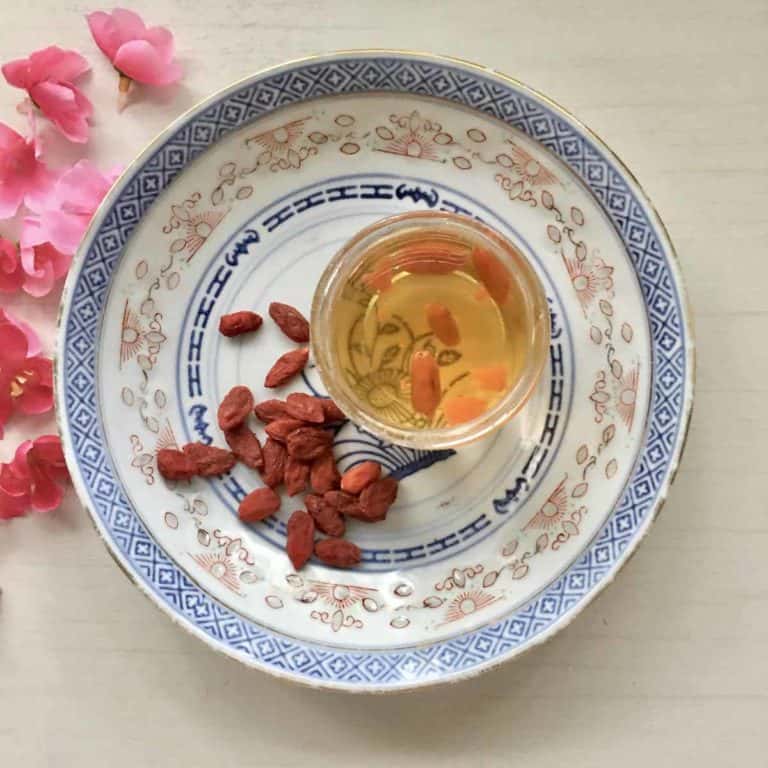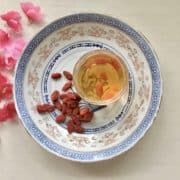 You can also add goji berries to your no caffeine, osmanthus tea (Gui Hua Cha).
Powerhouse smoothie
Load up on vitamin C the natural way with this refreshing Vitamin C Powerhouse Smoothie recipe that is packed full of delicious vitamin C rich ingredients.
Click here to get your dose of Vitamin C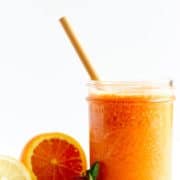 Which is your favourite in this list of sweet & savory wolberry recipes? Personally, I can never say no to a bowl of Chinese soup!
Before you go, you may also be interested in these Asian recipes: