A round-up of popular Asian Coffee Drinks, with recipes, for International Coffee Day!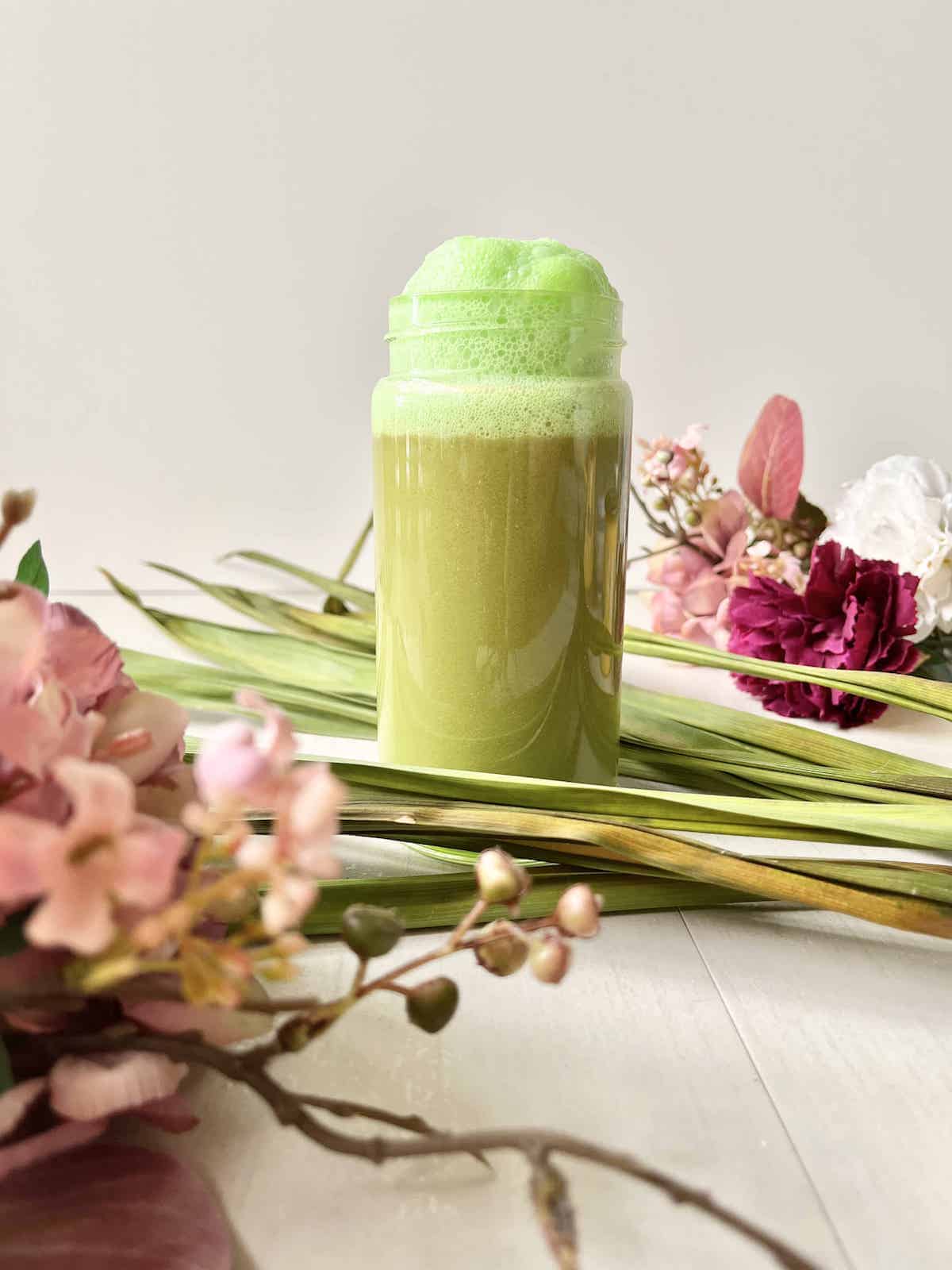 Vietnamese Coffee
Since we're talking about Asian coffee drinks, how can we not mention Vietnamese coffee? It's perfect for those who like their caffeine strong!
Pandan Coffee
Or for a coffee drink with an interesting flavor, try this aromatic version! (You can use artificial or natural pandan syrup to make it.)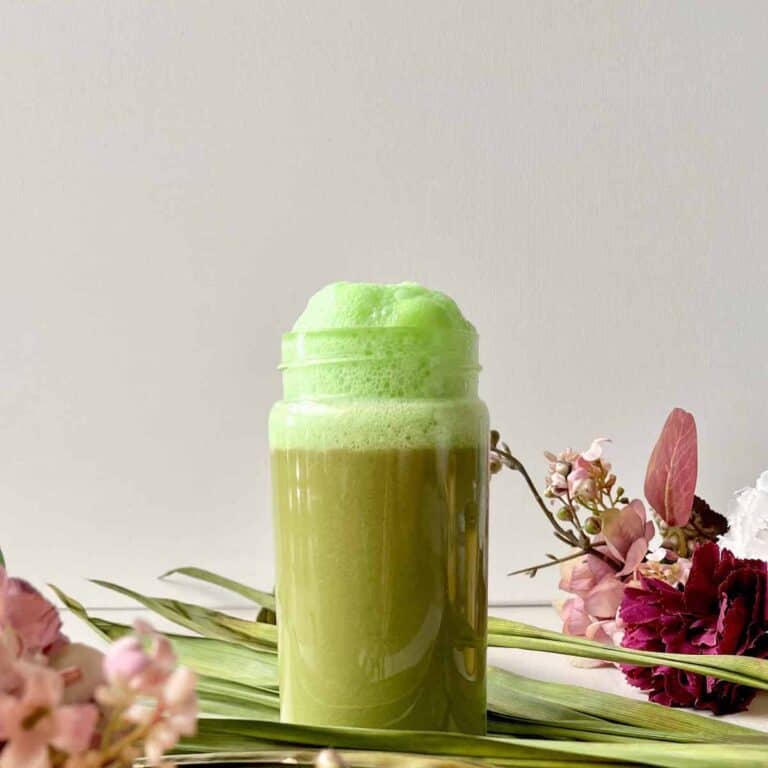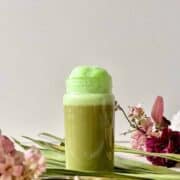 Tip: For a no-caffeine version, try Green Pandan Milk!
Kopi
If you've been to Singapore and Malaysia, you know the local coffee is called Kopi and comes with thick condensed milk! Have it:
black, with sugar: order a Kopi-O
black, no sugar: order a Kopi O Kosong
black, with sugar and evaporated milk: Kopi-C
black with evaporated milk, no sugar: Kopi-C Kosong
black, with extra evaporated milk: Kopi Gah Dai
black, with less evaporated milk: Kopi Siew Dai
strong, with condensed milk: Kopi Gao
iced, with condensed milk: Kopi Bing
with butter and condensed milk: Kopi Gu You
pulled (as in tossed from cup to cup), with condensed milk: Kopi Tarik
You can see we take our coffee and tea very seriously in South East Asia!
Tip: you can apply the same suffixes (e.g. O/ O Kosong/ C) etc to "Teh" when ordering tea! To order an iced tea, you ask for "Teh Bing."
Peanut Butter Coffee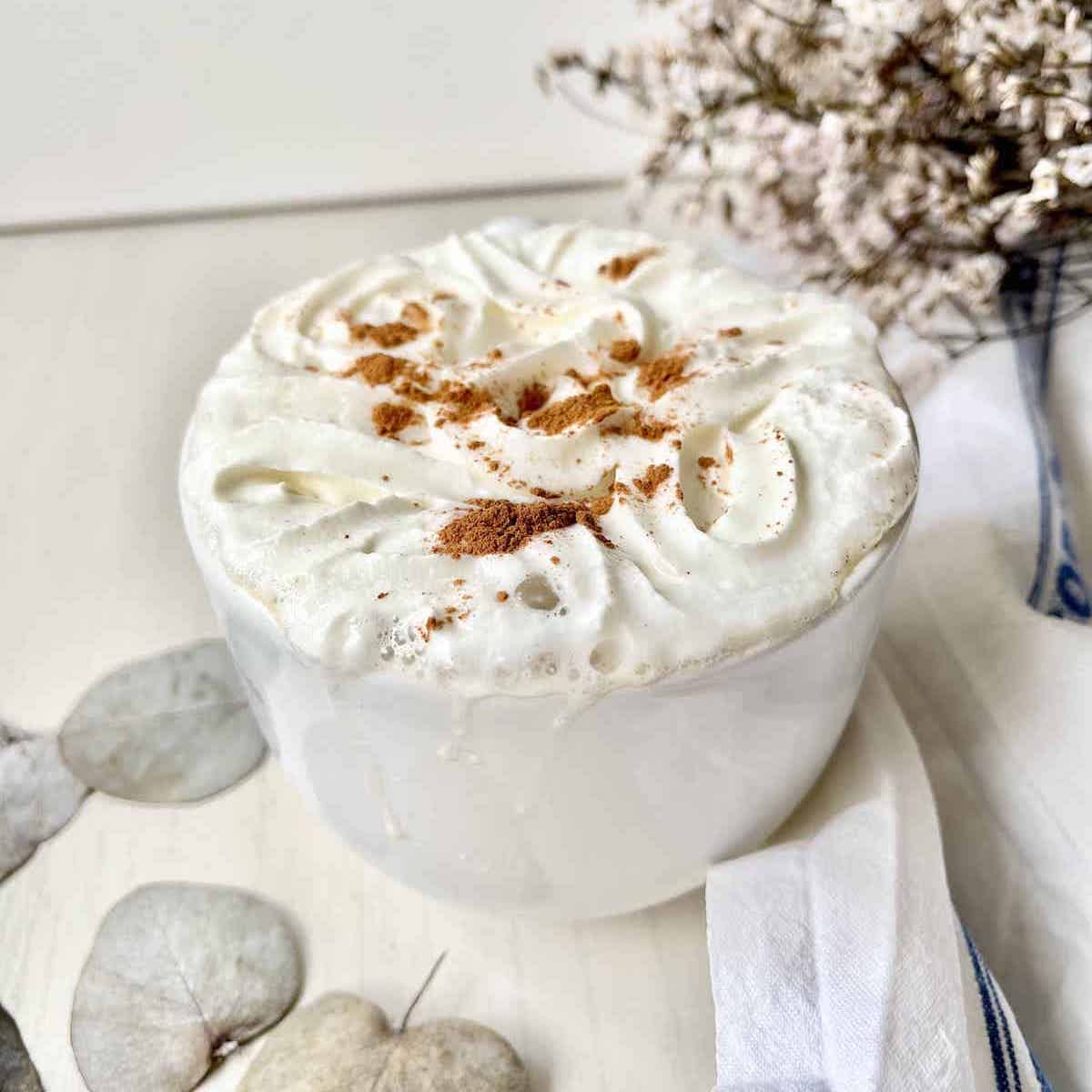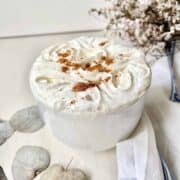 Nutella Latte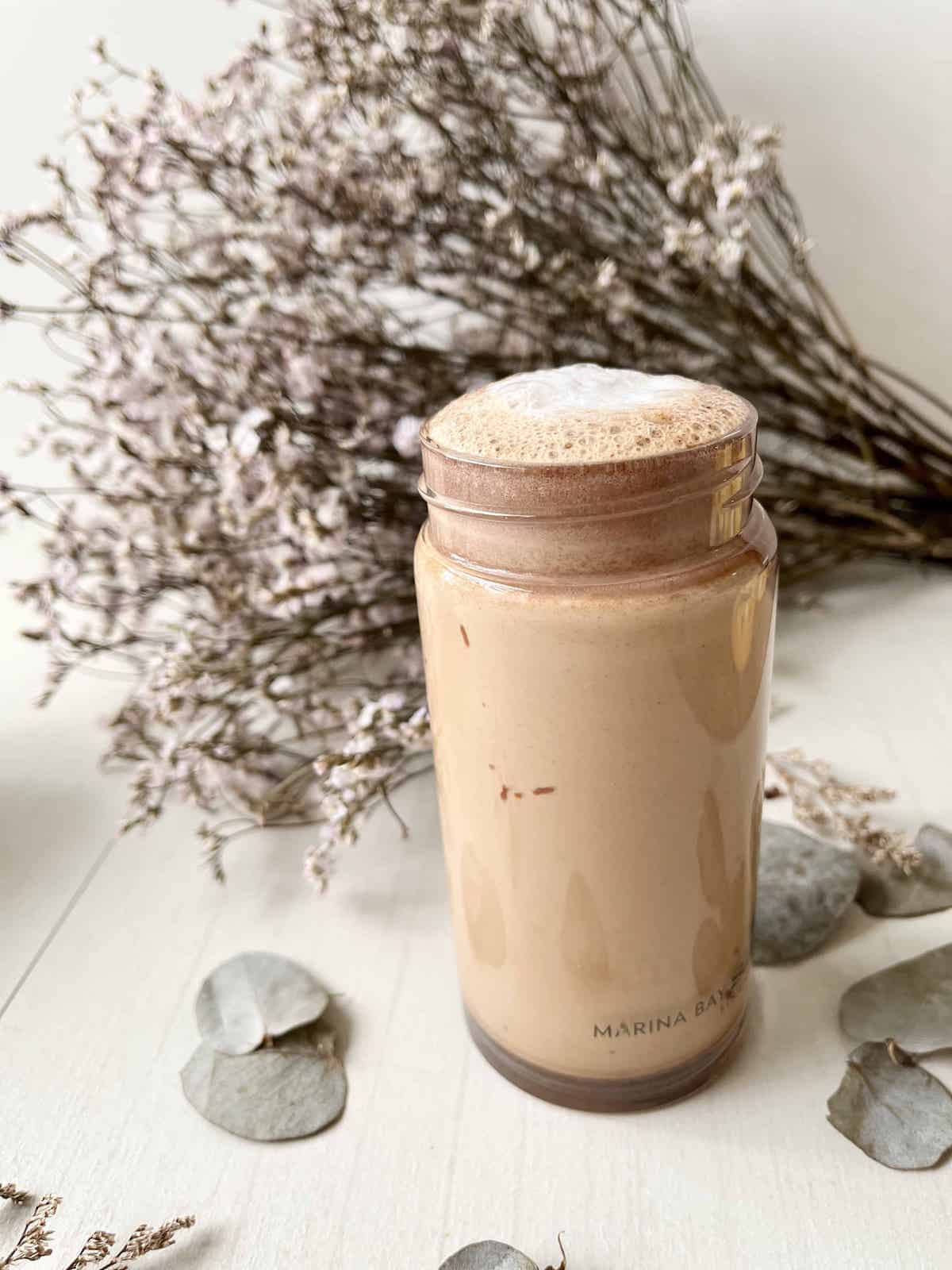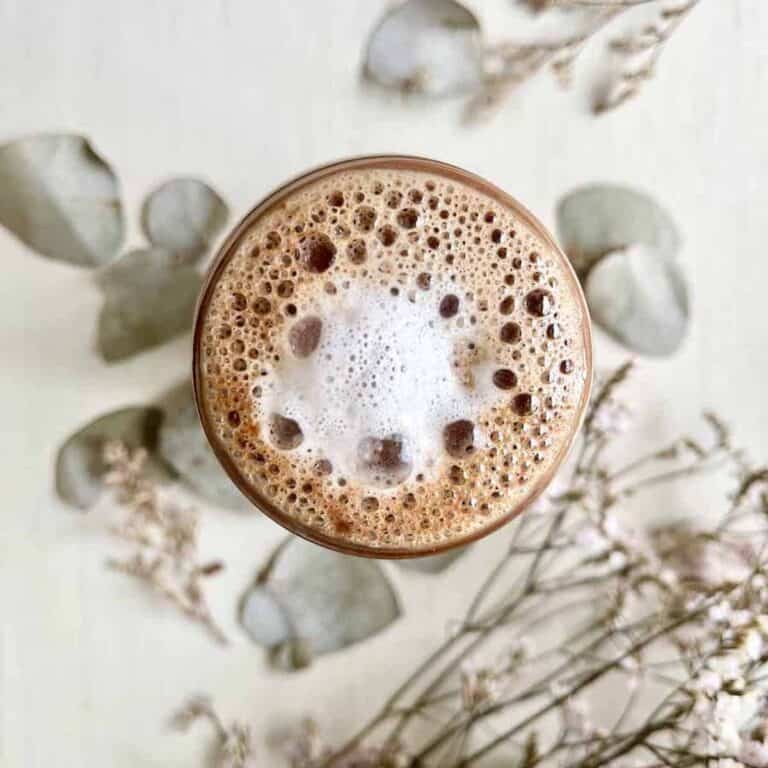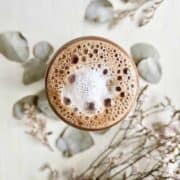 Serve this chocolatey, nutty coffee with a brown sugar cookie on the side!
P.S. If you're a Latte fan, you may be interested in this list of popular latte flavors, including recipes to oat milk matcha latte and many Starbucks inspired copycat drinks!
Coffee Milk Tea
If you've missed your trips to Hong Kong, you can now make your own Cantonese Yuan Yang tea at home with this easy recipe. Goes well with these Cantonese dishes!
Tip: if you're trying to cut down sugar, here are some ways to sweeten without sugar!
Hong Kong Coffee milk tea recipe
Also known as Yuanyang, Yun Yeung or Yuenyueng tea, Hong Kong Coffee milk tea is a simple 4-ingredient, 3-step recipe that anyone can easily make at home. Tastes great both as a hot drink or cold- warming in winter and refreshing in summer!
Click here for this HK favorite drink!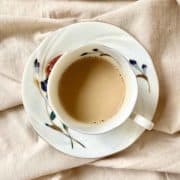 Dirty Chai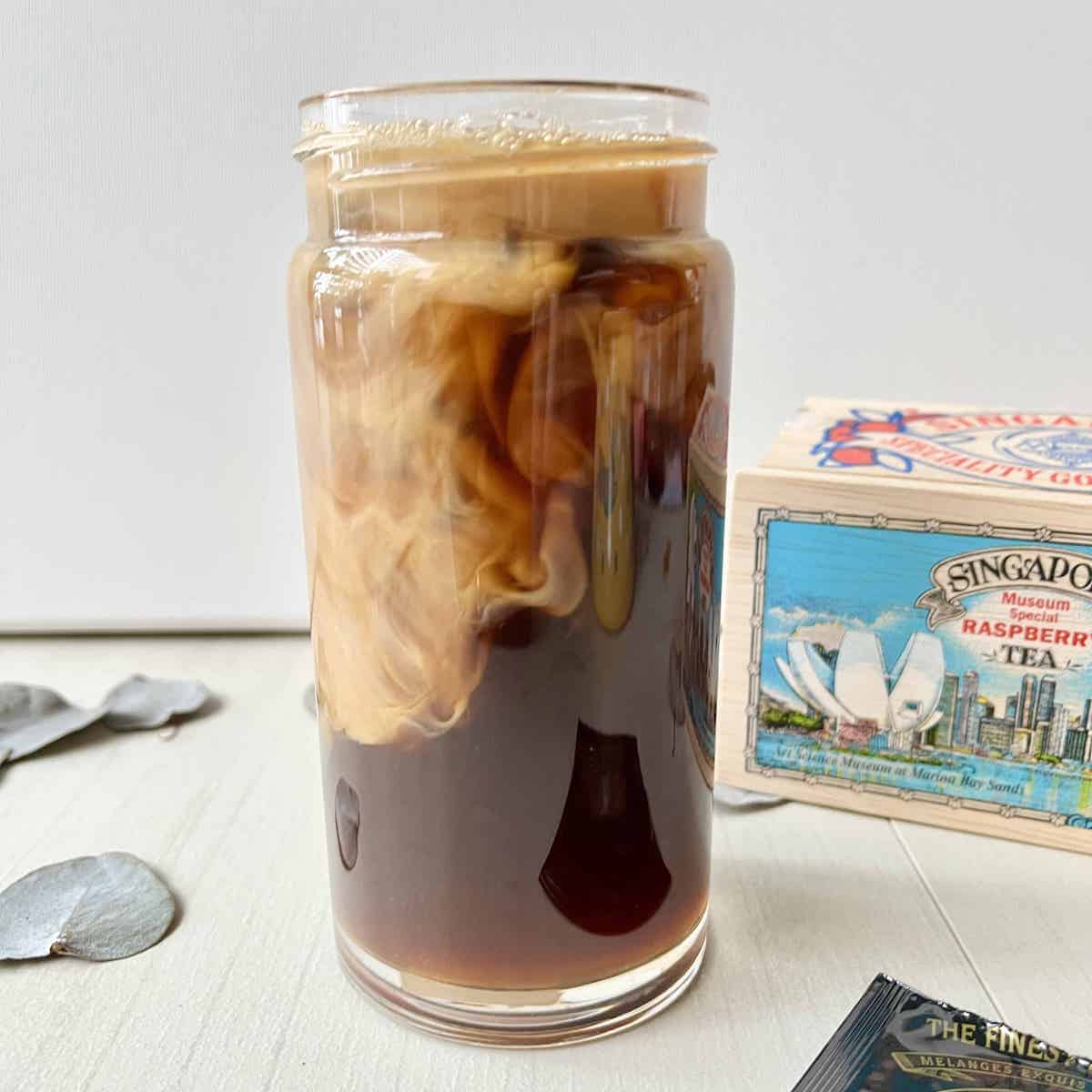 With International Coffee Day falling in October, the season is turning chilly and this aromatic coffee-tea hybrid is the perfect way to stay warm and cosy!
It's super fast to make if you have homemade Chai Syrup in the fridge!
Dirty Chai Latte
Dirty Chai Latte is sweet and spicy from the Chai but has a deep, roasted flavor from the coffee to make it more complex. Together with the frothy top, it's simply delicious! I show you how to make it in 3 ways: from scratch, using Chai Concentrate (along with a homemade recipe) and using tea bags!
Click here for the spiced Masala coffee drink.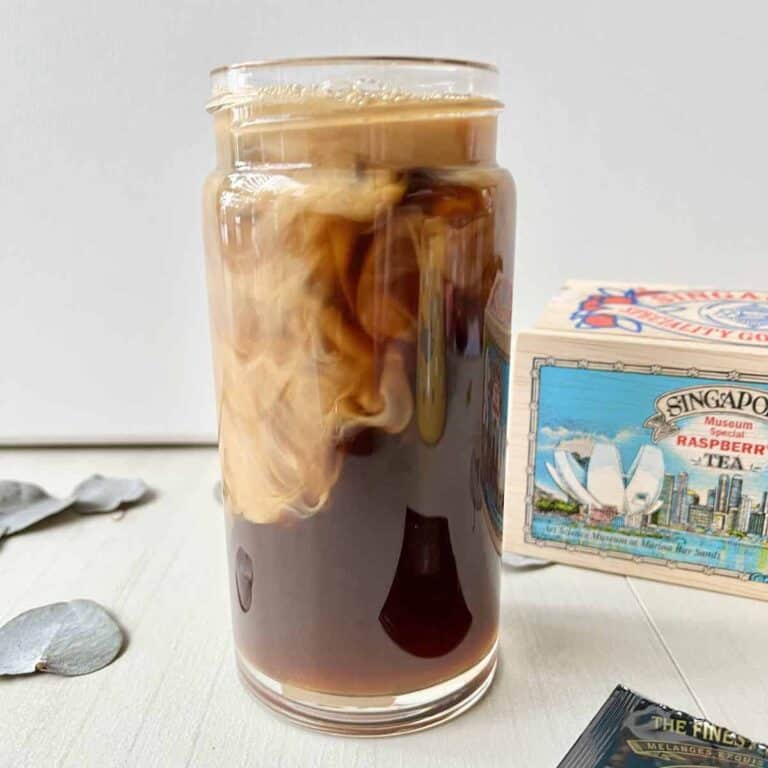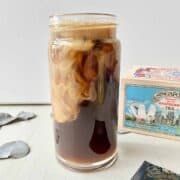 Iced Mocha White Chocolate
Not quite an Asian drink, but given the number of Starbucks stores in Asia, I figured this copycat recipe wouldn't go amiss here! Serve with a roasted Hojicha mochi bite on the side!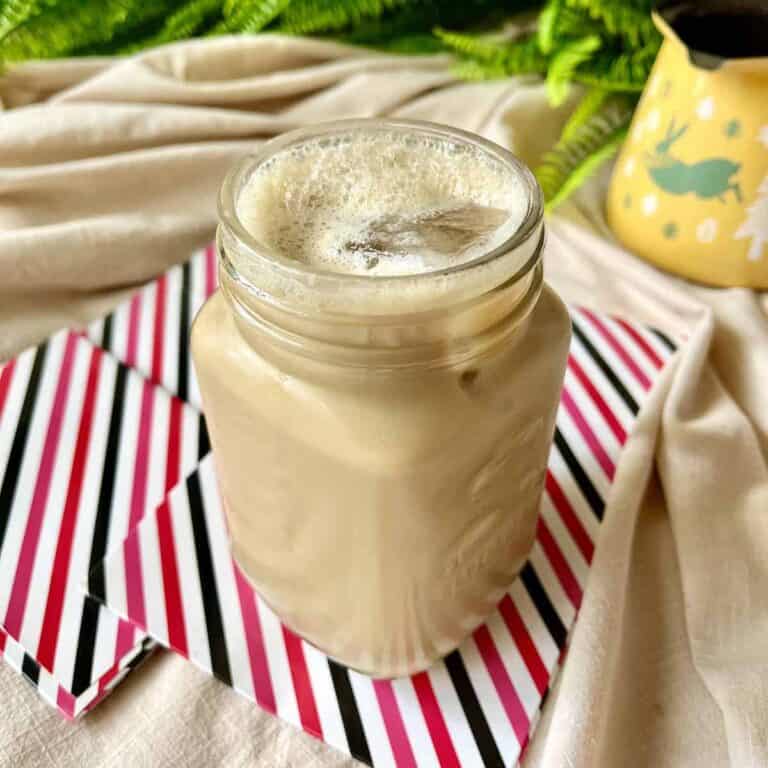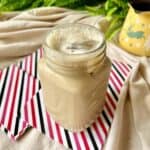 Which of these Asian Coffee Drinks is your favorite? Let me know in the comments!