Autumn is the perfect season for cuddling up on a sofa, watching Netflix, and snacking. Here are some Easy Fall Popcorn Recipes: any one would be the perfect treat for and Asian-themed movie night!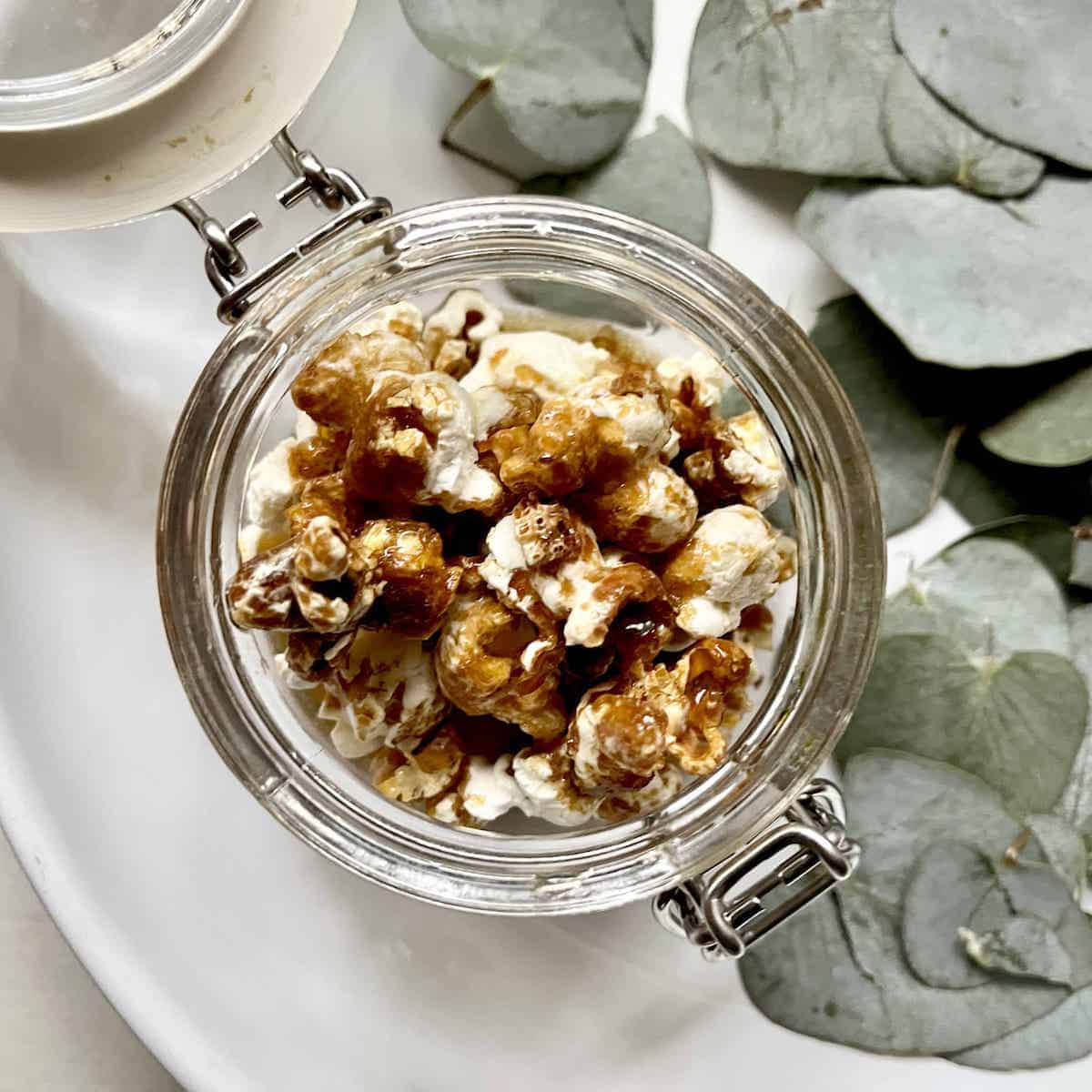 Jump to:
Popcorn makes a great and healthy snack for fall season (assuming one doesn't overdo the sugar, butter and caramel!)
Stove Top Popcorn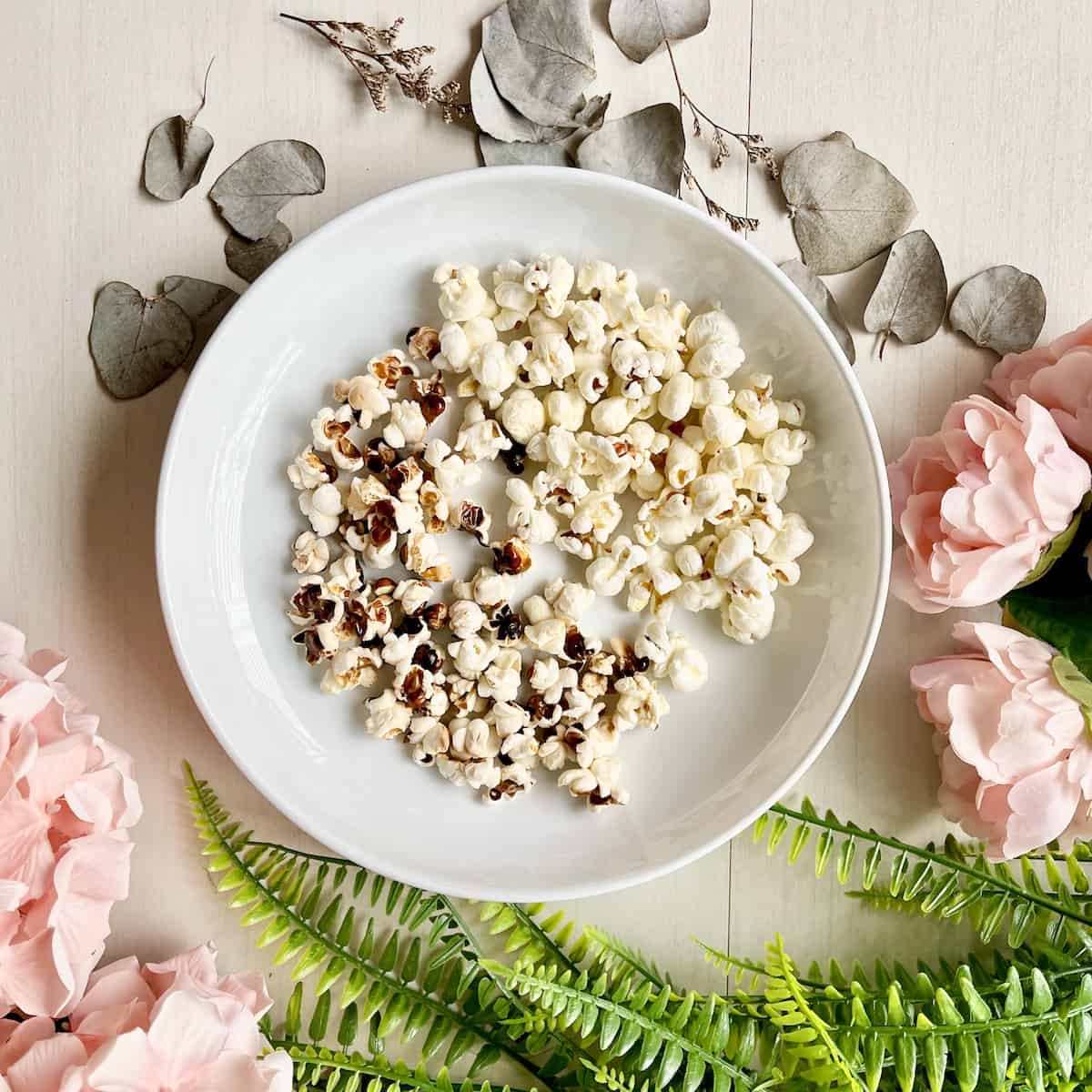 Popcorn can be made in a dedicated corn popping machine, in the microwave, or you can even pop popcorn on the stove. If you're new to popping corn, the following is a beginner's guide to making popcorn on the stove.
All you need is oil, corn, and some salt for the most basic version. However, a sprinkle of brown sugar will give the stovetop popcorn a nice autumnal flavor!
Tip #1: Use oil with a higher smoke point, such as Canola Oil.
Tip #2: Remember to use medium-high heat or medium heat only as we don't want the corn to burn!
How to Make Popcorn
An easy guide explaining How to Make Popcorn perfectly every time, including the most common mistakes rookies make. Featuring a nutritious, delicious and healthy stovetop popcorn recipe which requires no fancy equipment, is lots of fun and is done in under 15 minutes!
Click here to learn about the basics of popping corn on the stove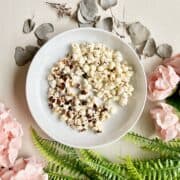 Spicy Popcorn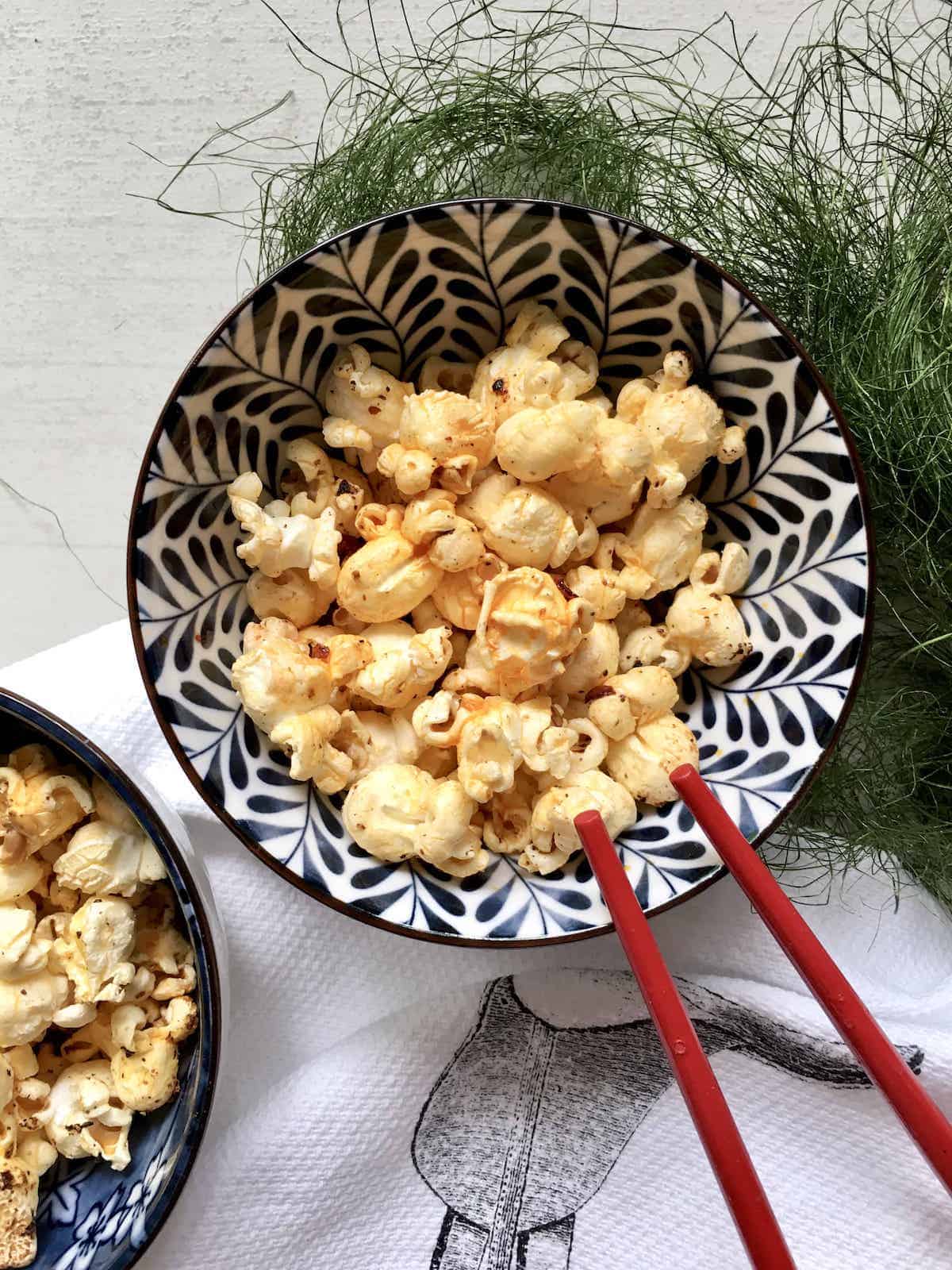 This is a great snack if you're trying to live more sustainably as it uses up leftover chili oil! (I also show you how to make your own Chinese chili oil in the post.)
Note: For more Asian recipes which require 5 or less ingredients or use leftovers, click here.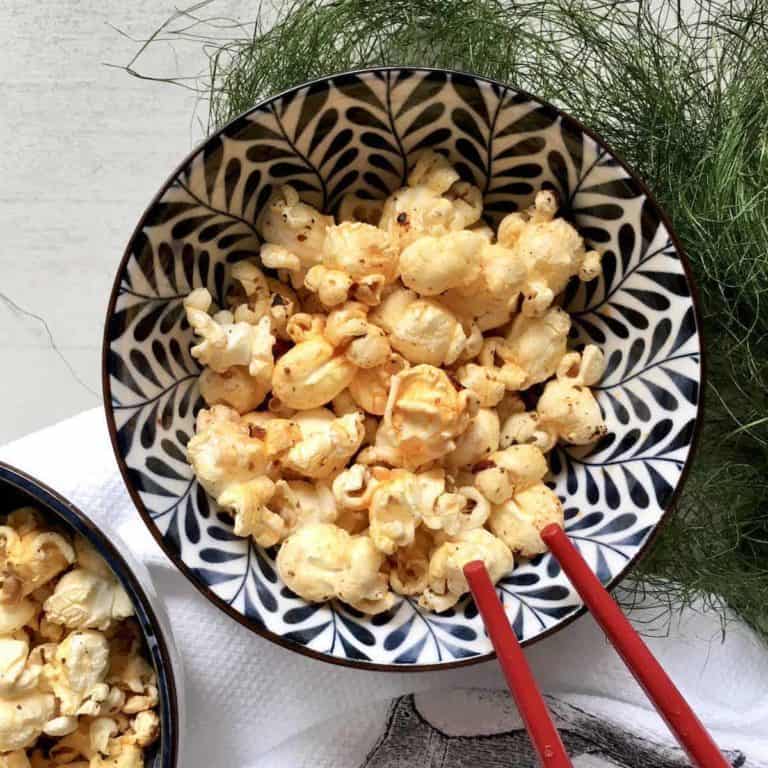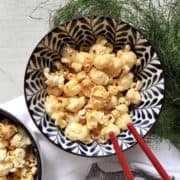 Soy Sauce Popcorn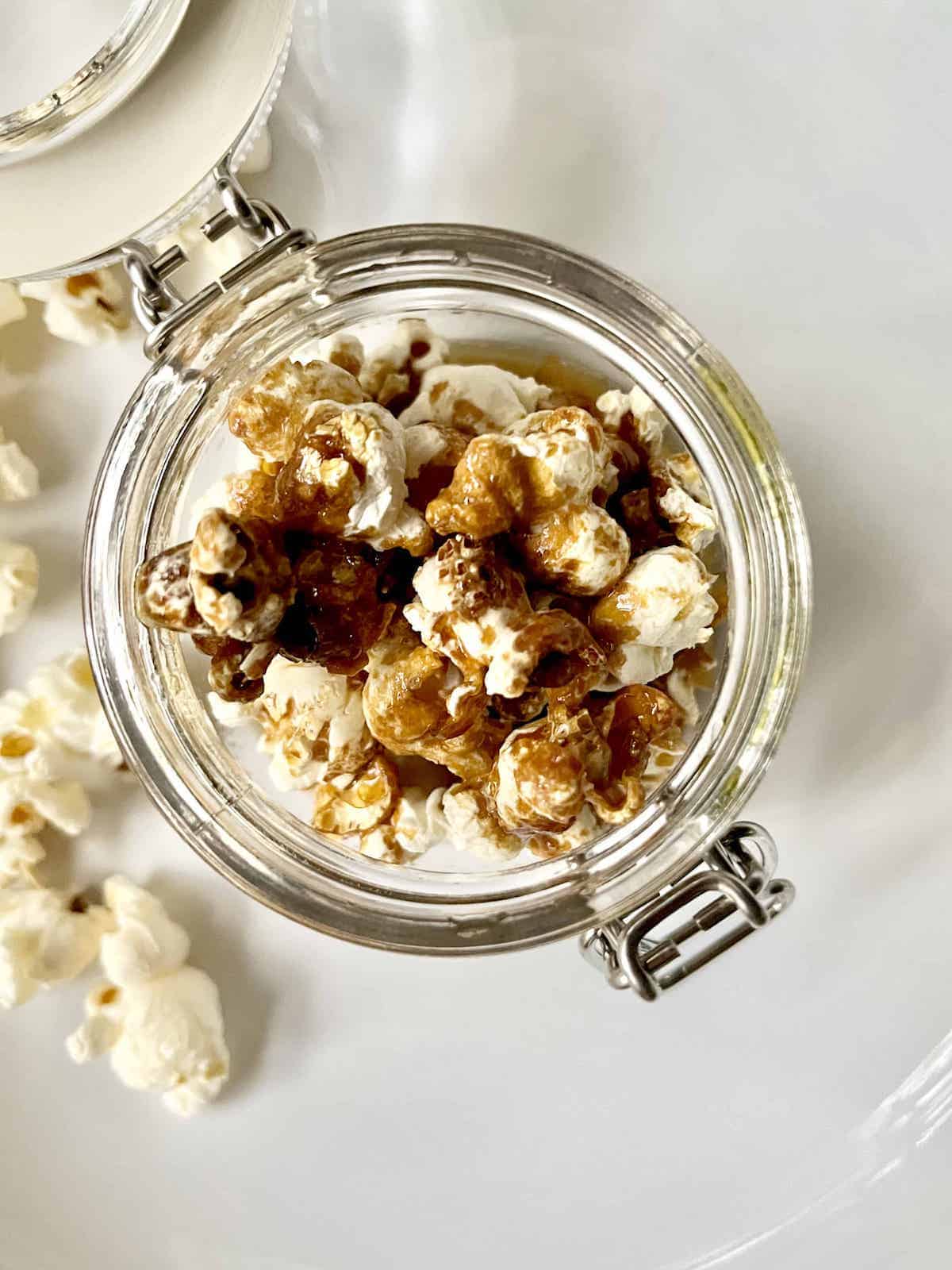 If you're left with a big bowl of popcorn after the family movie night, try this butter soy popcorn recipe.
The melted butter and light soy sauce mixture will soften your popcorn, so this is a great way to use up slightly stale popcorn (and not freshly popped ones.) The savory sauce will make up for any loss of texture!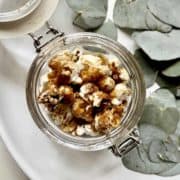 Salted Egg Popcorn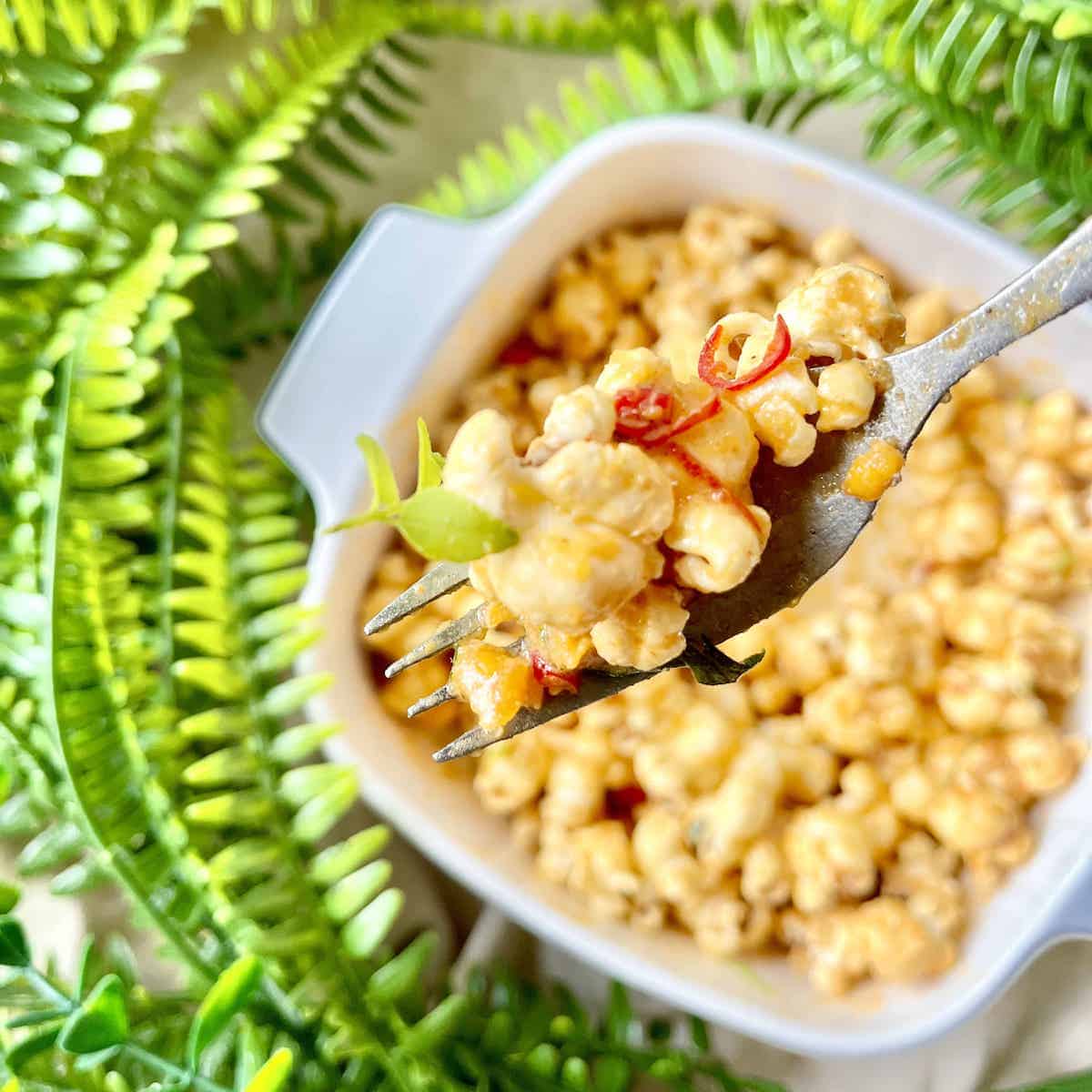 Fans of salty popcorn would love this easy recipe for salted egg popcorn. Salted egg has so much depth of flavor and umami, it's been called Asian parmesan.
If you love salted egg as much as I do, you may want to check out this collection of other salted egg yolk recipes!
Tip: it's easy to make your own salted eggs at home and so much healthier too!
Asian Salted Egg Yolk Popcorn
Loaded with umami, you won't be able to stop snacking on this salted egg popcorn! Chilli and curry leaves are optional but they do add complexity to the popcorn and make it better!
Click here for salted egg popcorn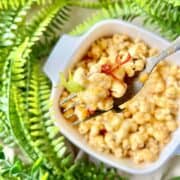 Gochujang Popcorn
This Korean-inspired popcorn only needs 5 ingredients and is a vegetarian-friendly, delicious popcorn recipe. If you can't get Gochujang, you can even make a quick hack version of the Korean fermented chili paste at home!
Thai Popcorn
This Thai-inspired popcorn is crunchy, sweet, sour and spicy, thanks to the brown sugar, light soy sauce and Sriracha.
Miso Popcorn
This Miso and Black Sesame Popcorn is full of flavor and uses only 4 ingredients! If you don't usually use black sesame, you can omit it or just it up in these sesame recipes.
Caramel Popcorn
Homemade caramel corn stays fresh for a week or two, even at room temperature.
You'll need some freshly popped corn and 6 other ingredients for the sauce, such as corn syrup. Place the homemade popcorn on a baking sheet, then pour the sauce over.
Cinnamon Kettle Corn
There are few things that smell as autumnal as brown sugar and cinnamon!
This Cinnamon Kettle Corn is a great fall treat AND you can easily turn it into a Pumpkin Spice Popcorn Recipe by replacing the ground cinnamon with pumpkin pie spice.
Fall Harvest Popcorn
With apple chips, pecans, cranberries, and Italian spices, this Fall Harvest Popcorn is chock-full of fall flavors!
Popcorn Balls
Here are 8 different flavors for homemade popcorn balls. The fun fall treat covers every flavor from chocolate and Smores to Candy Canes for the holiday season!
Peanut Butter Popcorn
Peanut Butter Popcorn is sweet, salty, and made from just 5 ingredients!
What's your favourite popcorn flavor for fall?