Easy, tasty Asian-inspired fish recipes for a healthy, delicious and stress-free Thanksgiving celebration with friends and family!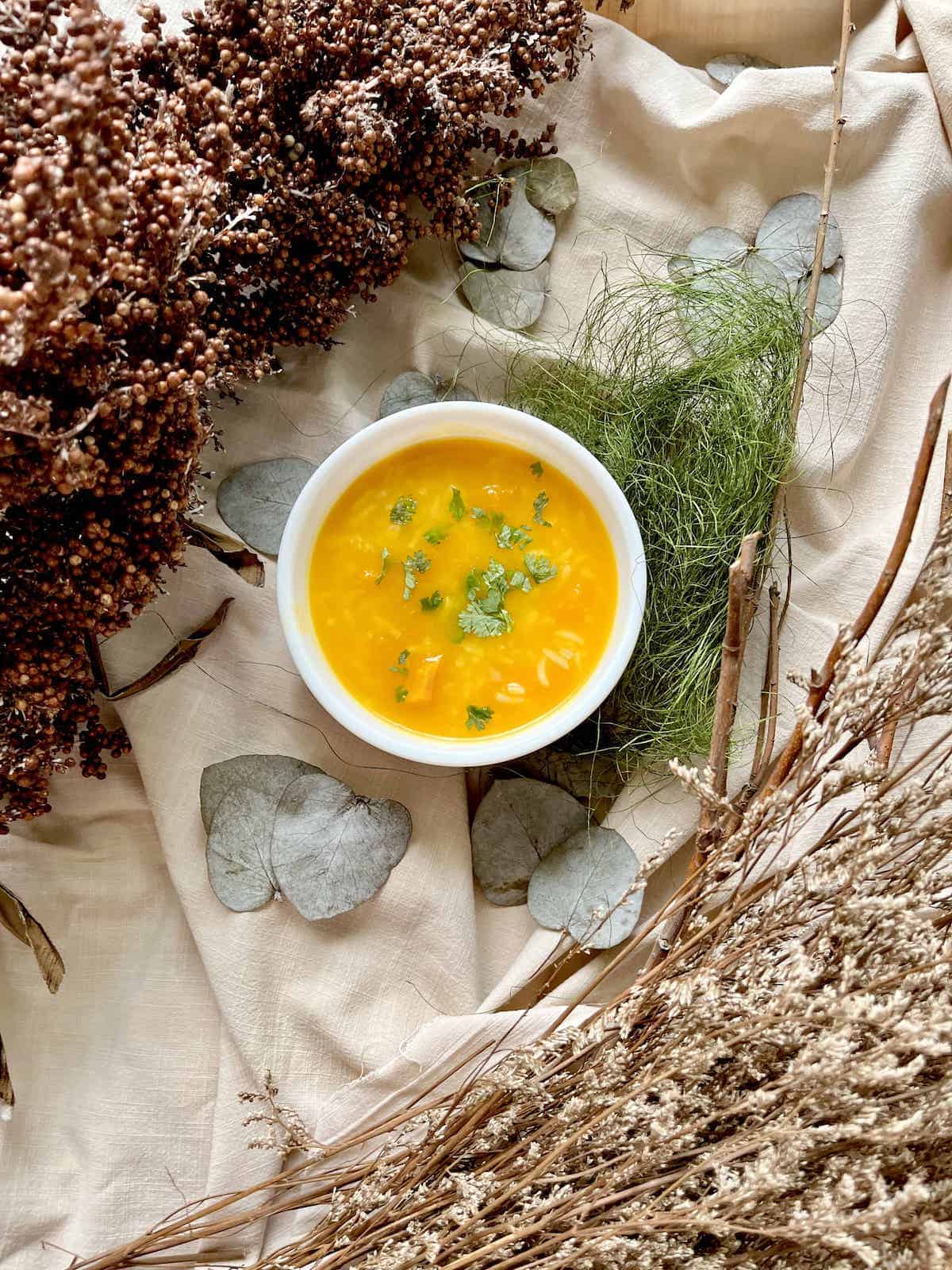 🦐 Why Eat Seafood
Traditional
Fun fact: turkey wasn't part of the original Thanksgiving menu- seafood was! (In addition to squash, turnips, cabbage and deer.)
Easy
Moreover, a whole turkey is often too large for a small family meal and requires precise advance planning (e.g. when to defrost the turkey, when to brine etc.)
Seafood is cooked in a flash and easily scaled to suit the number of people at your Thanksgiving party. Moreover, many types of fish, scallops and shrimp can be cooked from frozen without suffering from a loss in texture!
Delicious and healthy
Turkey, although healthy, can be quite dry without the unhealthy amounts of sauce and stuffing. Seafood and fish dishes are nutritious and delicious without bad-for-you side dishes!
Note: For more non-traditional Thanksgiving meal alternatives to turkey, click here.
Starters
Spicy Canned Tuna Dip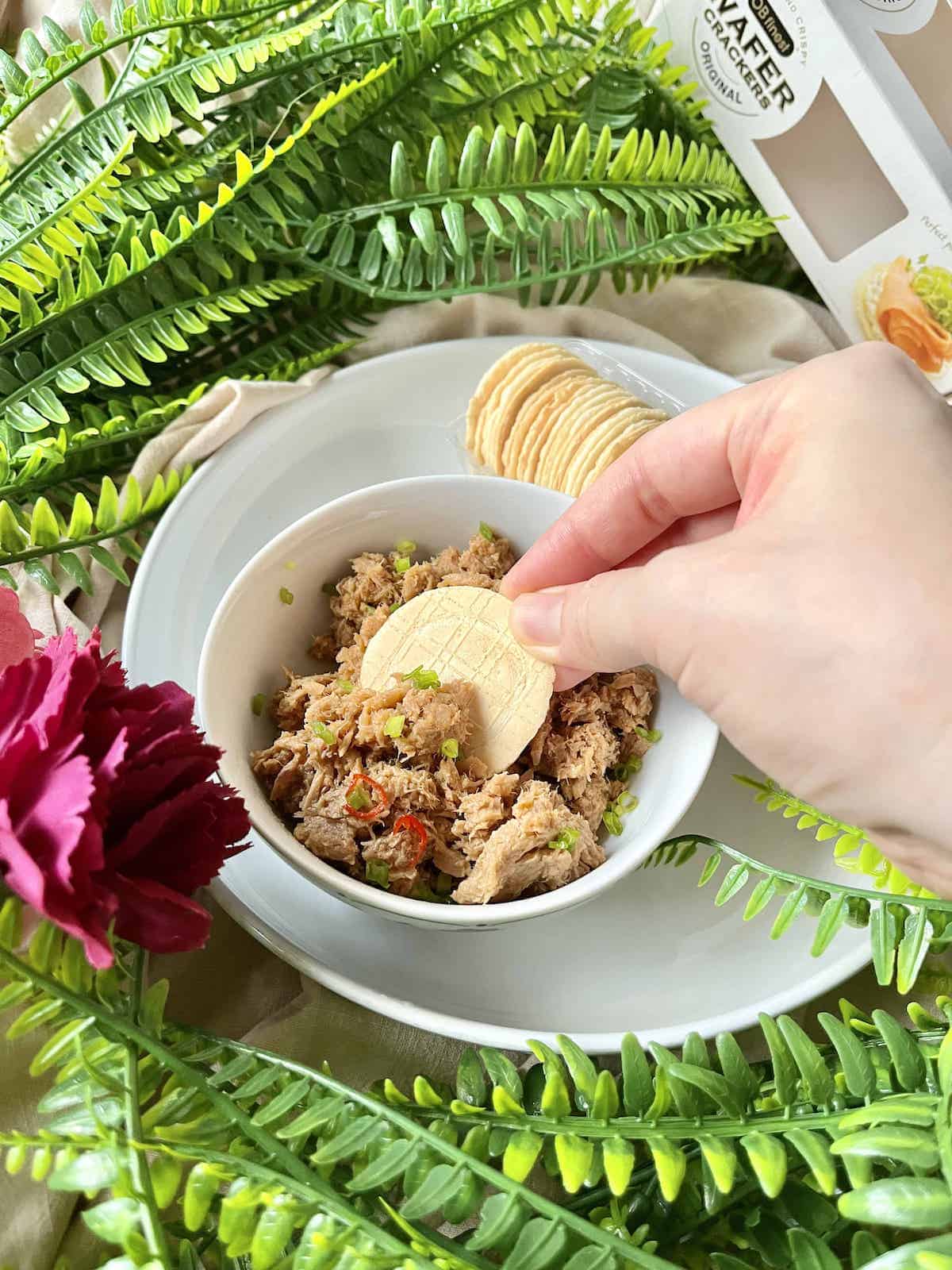 Instead of the typical cream cheese dip, why not try this easy canned tuna spicy recipe? You can also turn it into a curry if you reduce the cooking time and don't simmer off all the sauce!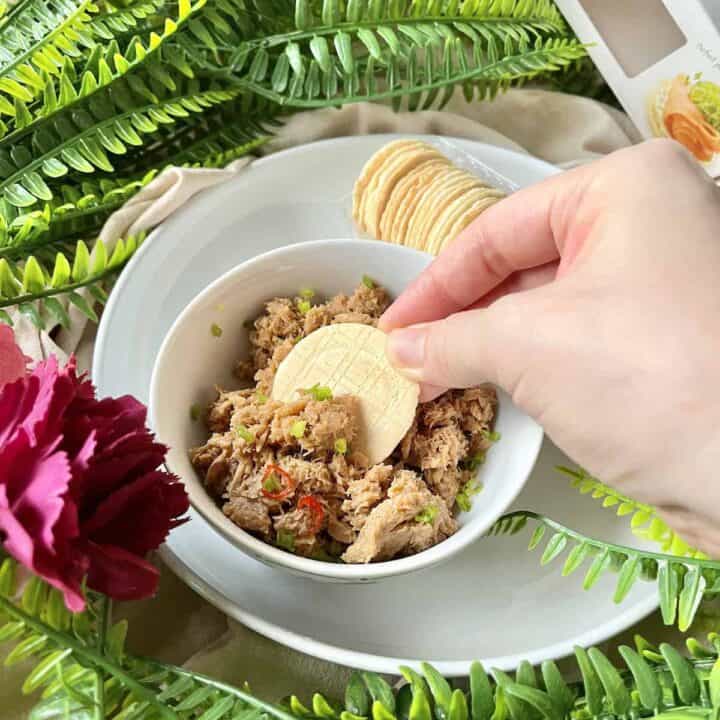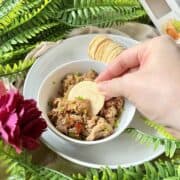 Pumpkin Seafood Soup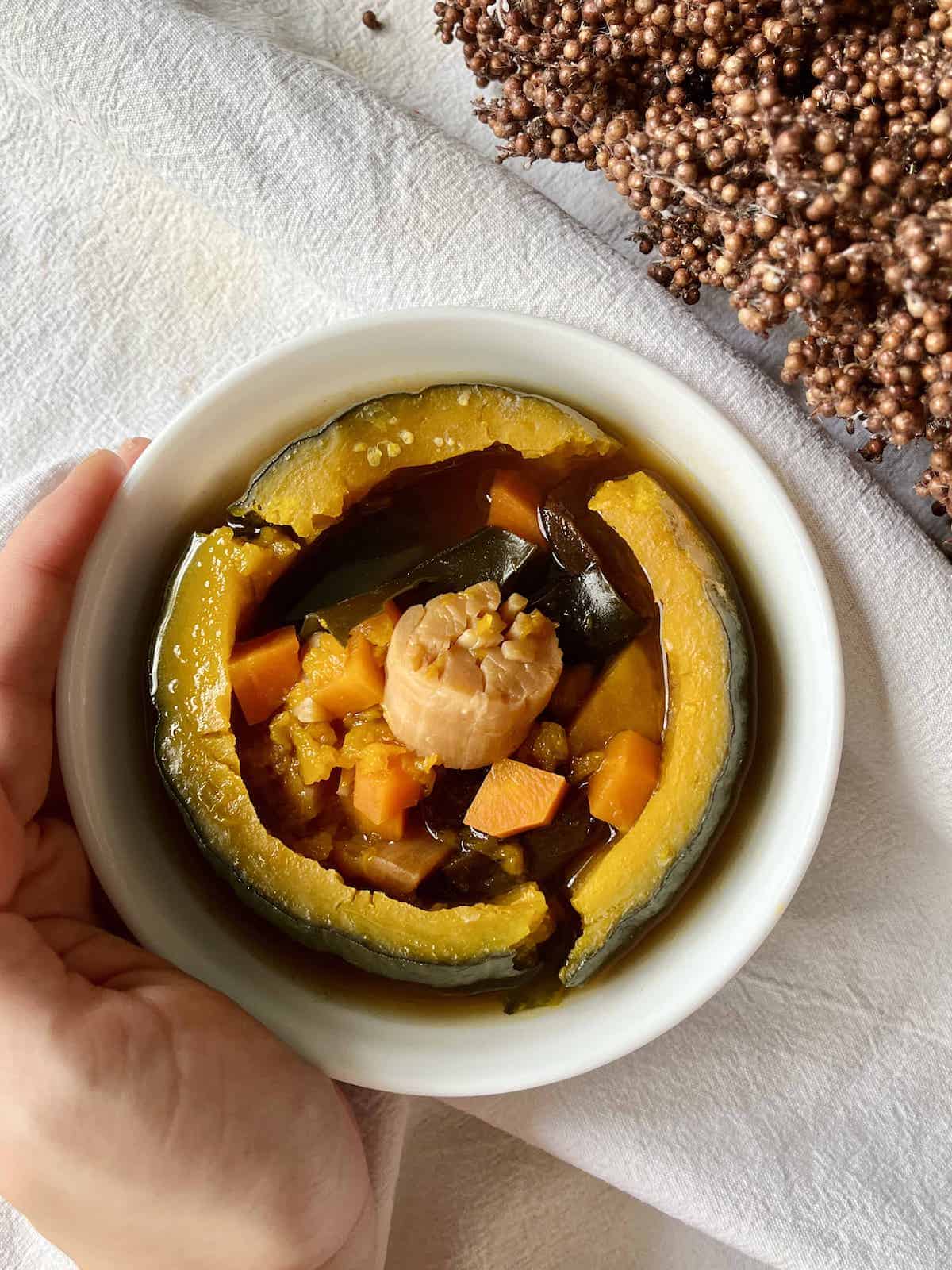 This clear consommé owes its depth of flavor to the dried scallops and kelp used. You can also add some crabmeat or shrimp to make it even tastier!
Chinese Pumpkin Soup with Carrots
A deliciously savory dish, this Chinese Pumpkin Soup with carrots is also very nutritious and really easy to make in a few simple steps! (Basically, cut + steam!)
Click here for the Chinese seafood pumpkin soup.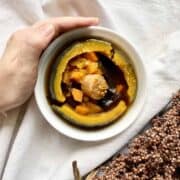 Mains
Teriyaki Salmon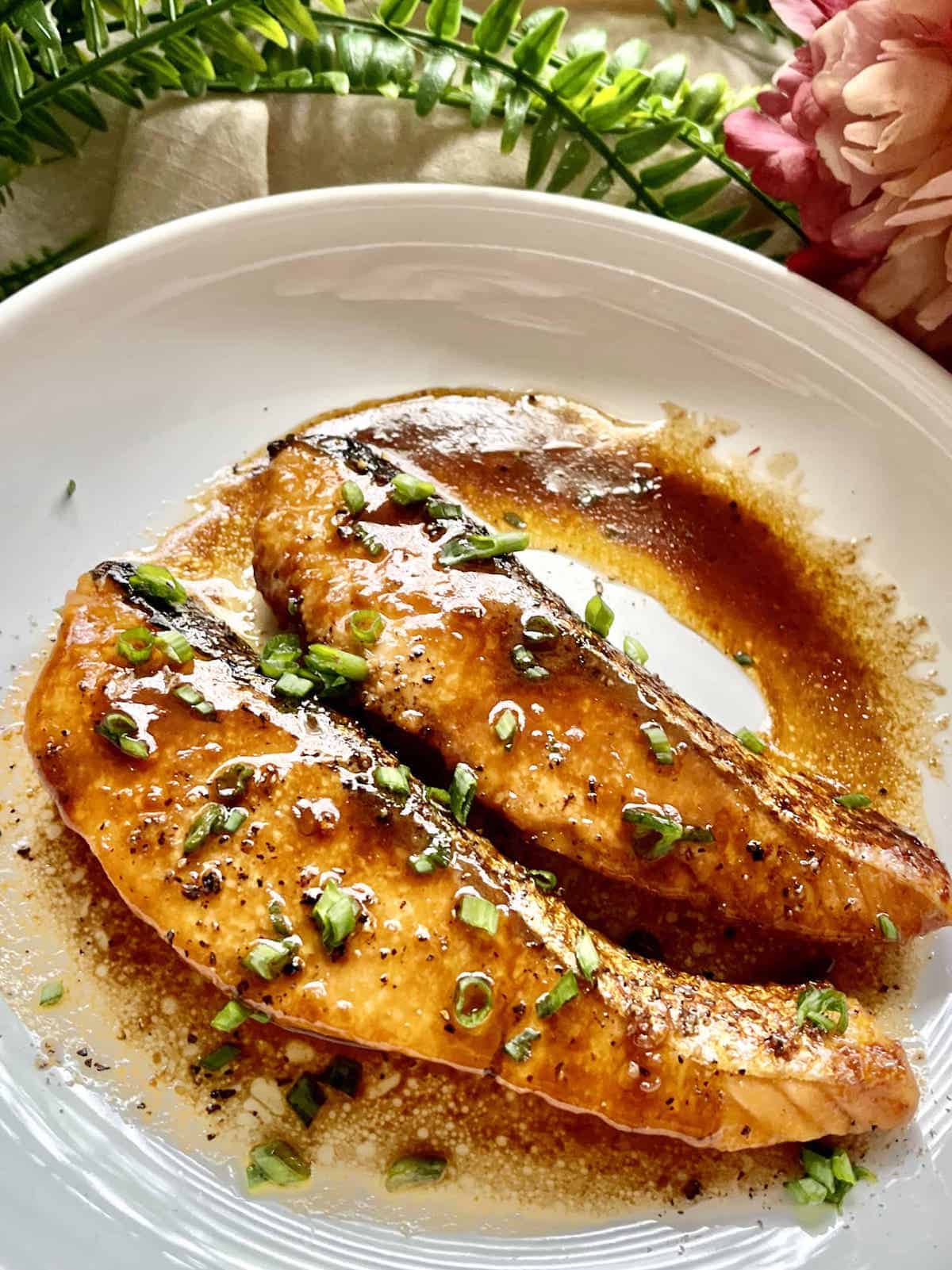 Salmon teriyaki is a great Japanese-inspired main dish that goes really well with white rice. (If you're wondering why I have so many salmon options, it's 1 of the most popular seafood choices amongst Americans!)
Note: For side dishes that go well with teriyaki, click here.
Pan-Fried Teriyaki Salmon (& Baked)
This deliciously savory Pan Fried Teriyaki Salmon recipe is sweet, savory and full of umami. Plus, it only takes under 10 minutes to cook and is perfect for busy weeknight dinners! (I include directions for both the pan fried and baked versions, as well as advice on when to use which method!)
Click here for the Japanese salmon recipe which can be pan-fried or baked!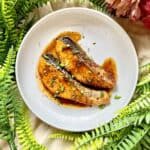 Singapore Nyonya Fish Curry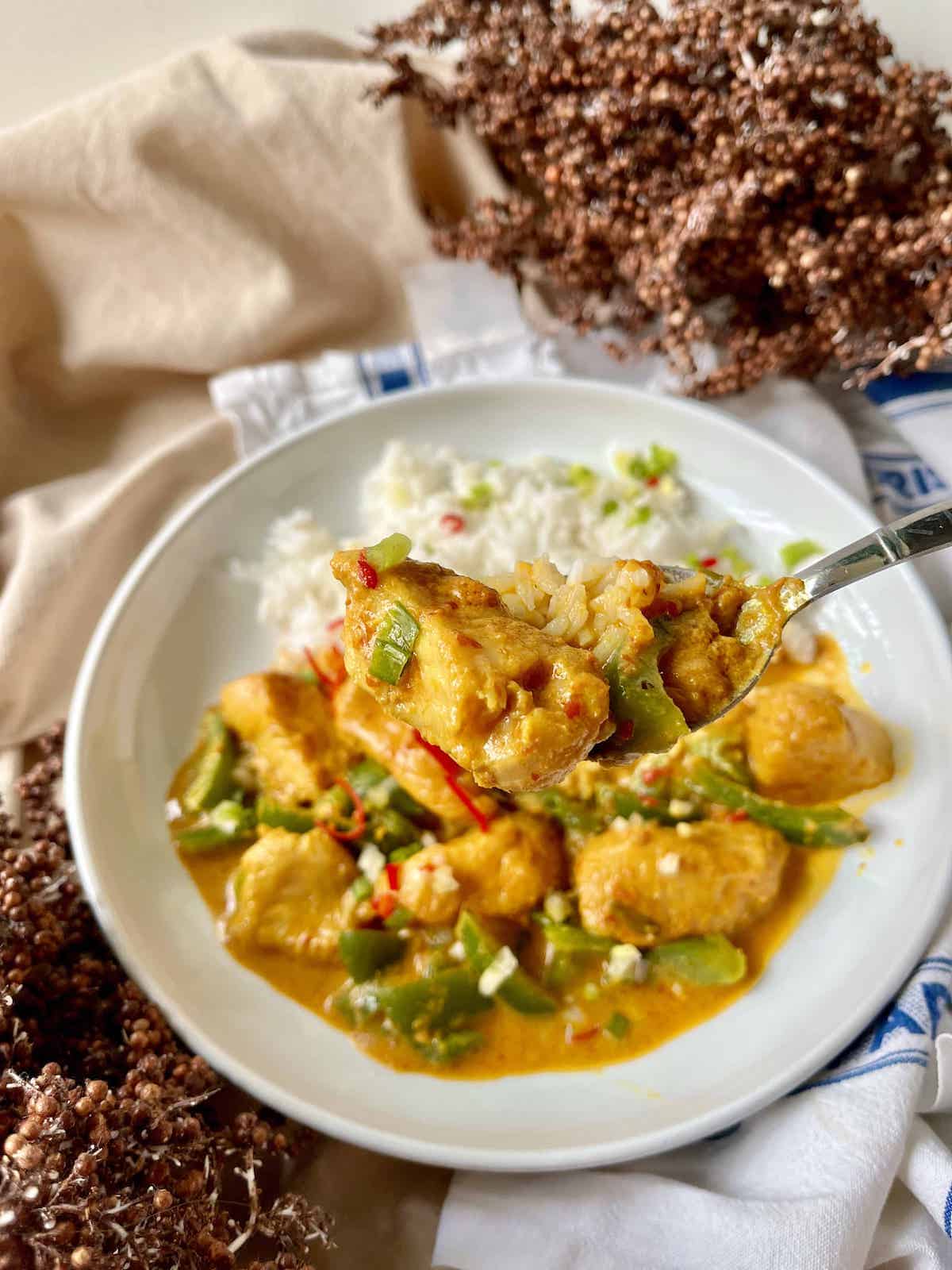 Singaporean Tamarind Coconut Fish Curry
An 8-ingredient curry with flaky fish in a spiced, creamy curry sauce. The tamarind juice gives the flavorful Singapore Tamarind Coconut Fish Curry a delicious citrusy acidity (and makes sure there is no fishy flavor)- unusual for a curry, but makes for a super satisfying meal with white rice. (Dairy-free) (Stovetop)
Click here for the aromatics seafood curry recipe.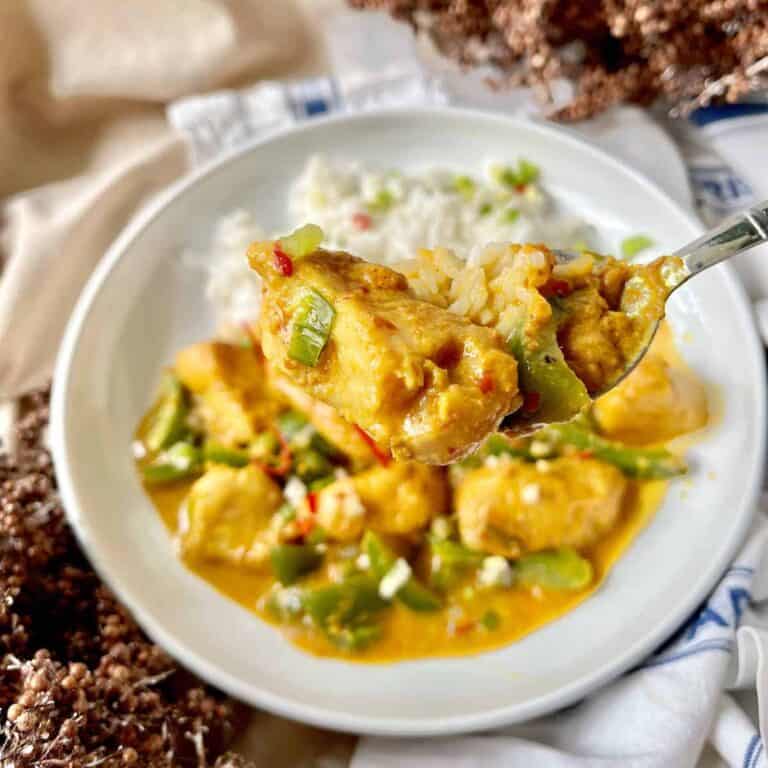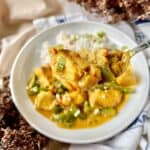 Soy Glazed Salmon
The ginger complements this soy honey sauce perfectly. With a crispy skin and sweet and savory glaze, this Asian-inspired salmon will be a hit at your !
Gochujang Salmon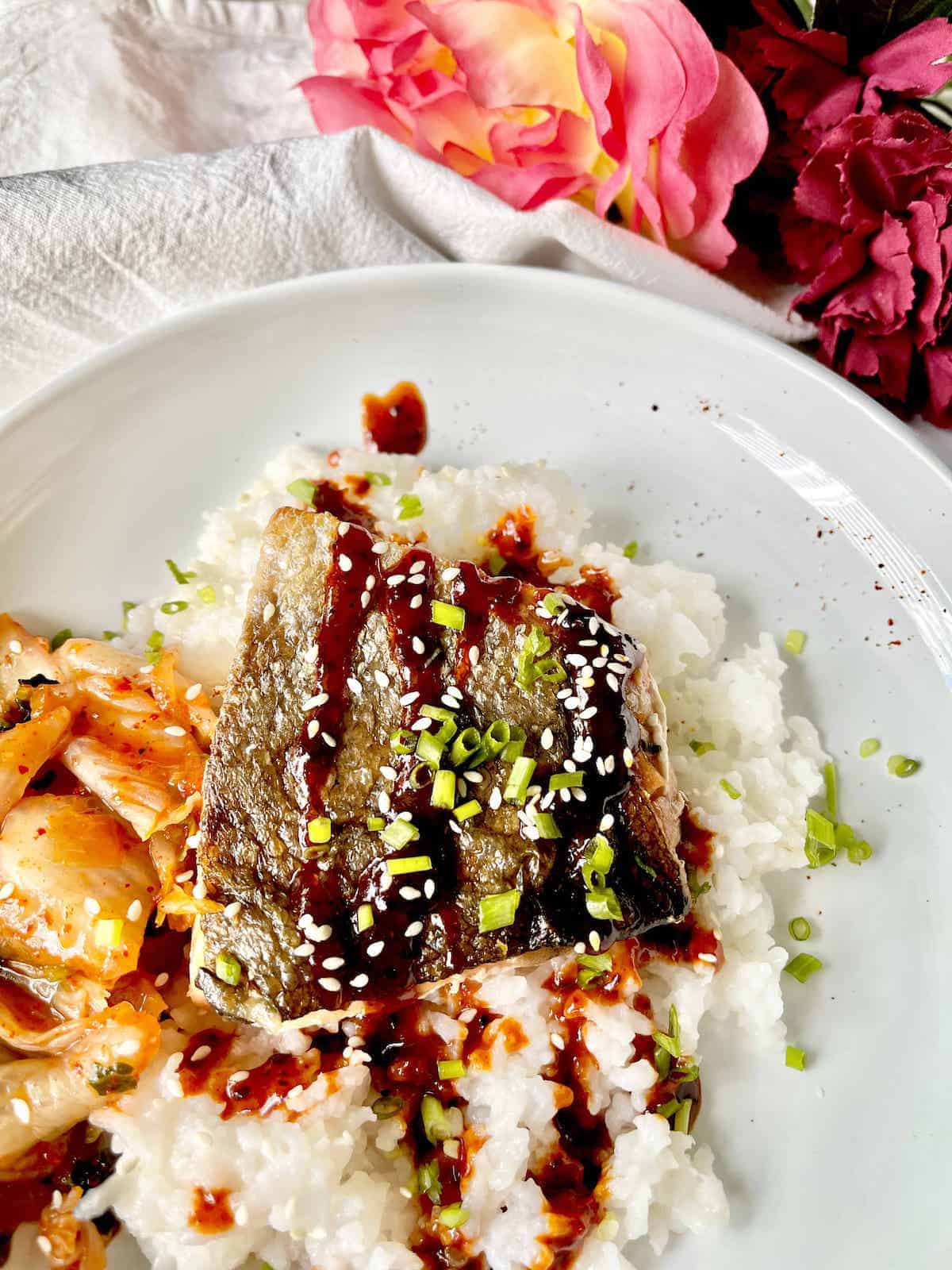 Who says cooking has to be a pain? This Korean inspired recipe only takes 15 minutes! And you have 2 options: pan fried for crispy crackly skin or broiled for nice charred bits.
Note: besides salmon, another popular seafood option amongst Americans is shrimp! Try these delicious Argentinian Chimichurri shrimp!
Gochujang Salmon (Pan-Fried vs Broiled)
This Gochujang Salmon is deliciously savory. And, it takes less than 10 minutes to cook, perfect for weeknight dinners! (I've tested both the pan fried and broiled versions, and offer directions for both, as well as advice on which is "better"! Basically do pan friend for crispy skin and broiled for nice charred bits.)
Click here for the Korean salmon recipe.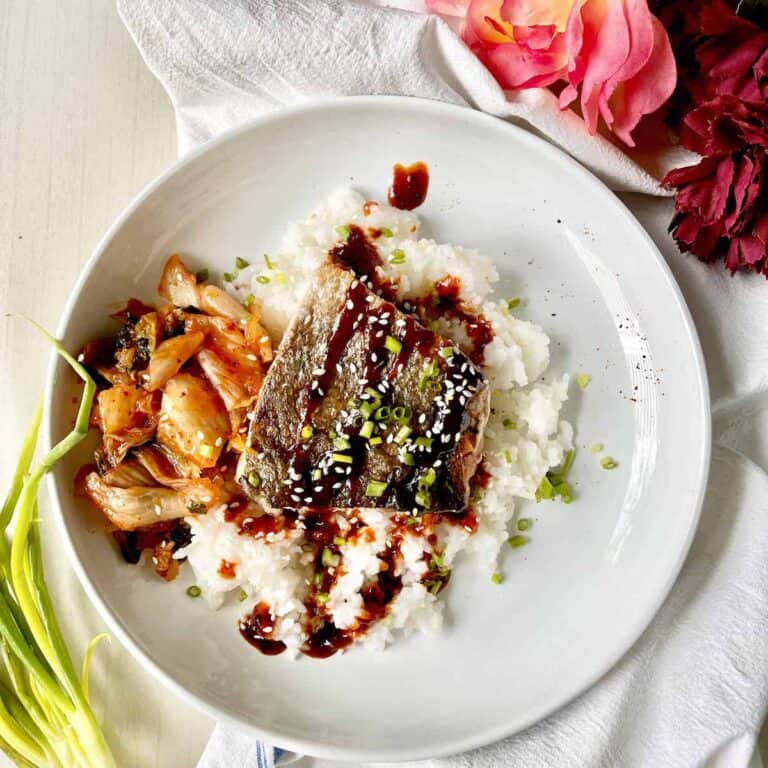 Salted Egg Fish
Deep fry some battered white fish fillet and toss them in this delicious salted egg sauce for a super savory dish that is full of umami! (Although frying can be a pain, you can't skip it as you need the crevasses in the batter to ensure the fish is well-coated with the sauce!)
Pumpkin Seafood Congee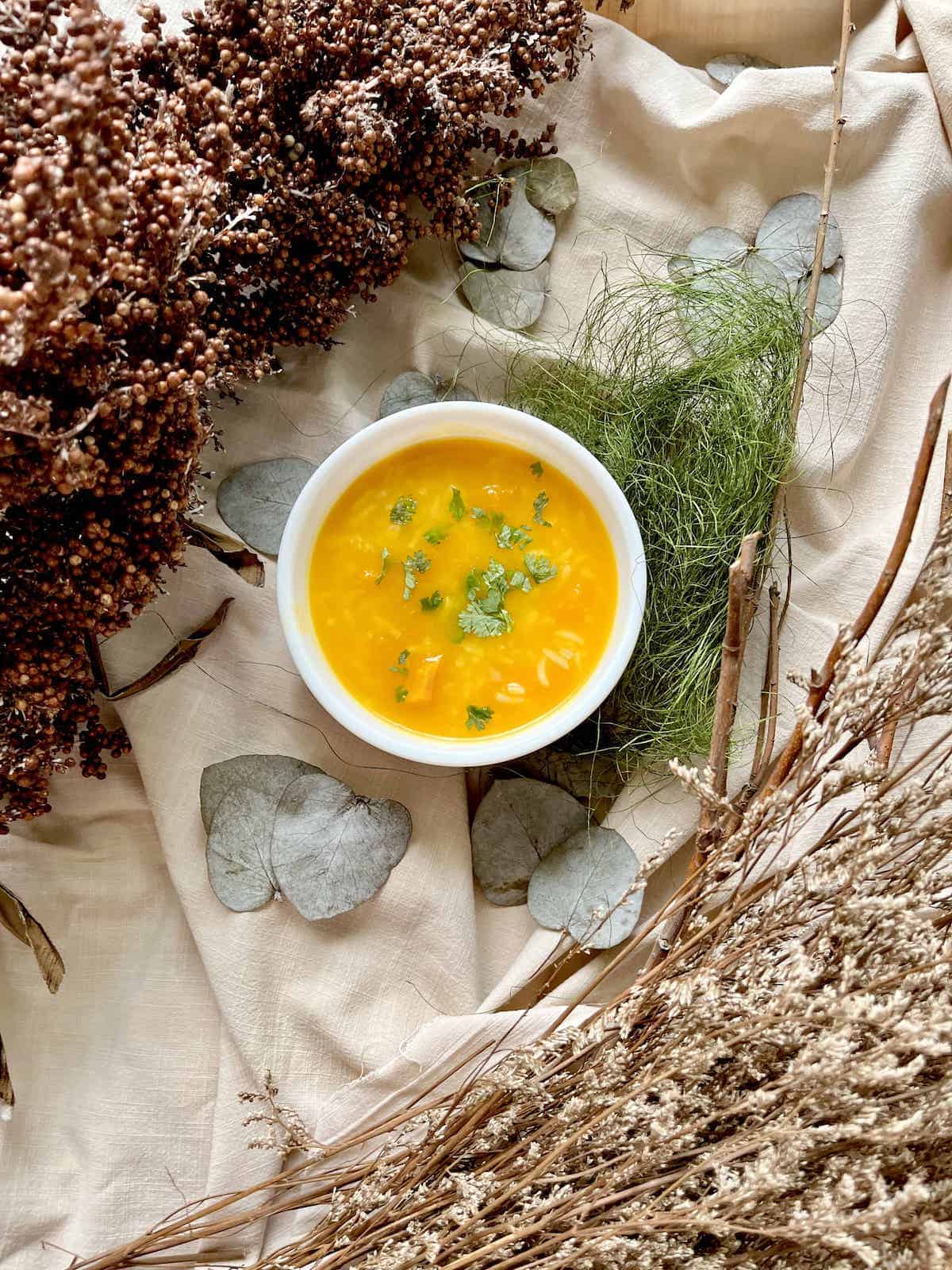 Last but not least, this seafood rice porridge recipe is a great way to use up leftover pumpkin puree (not to be confused with pumpkin pie filling, which is sweetened and spiced!)
For more Asian-inspired pumpkin recipes, such as Chinese pumpkin gooey cake, click here or here for Asian Kabocha Squash dishes.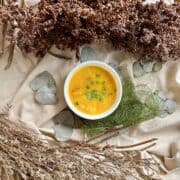 If you've enjoyed this list of Thanksgiving seafood recipes, why not subscribe for my Asian food newsletter?