21 side dishes for teriyaki meatballs that range from sides to mains and desserts, including a homemade teriyaki sauce recipe.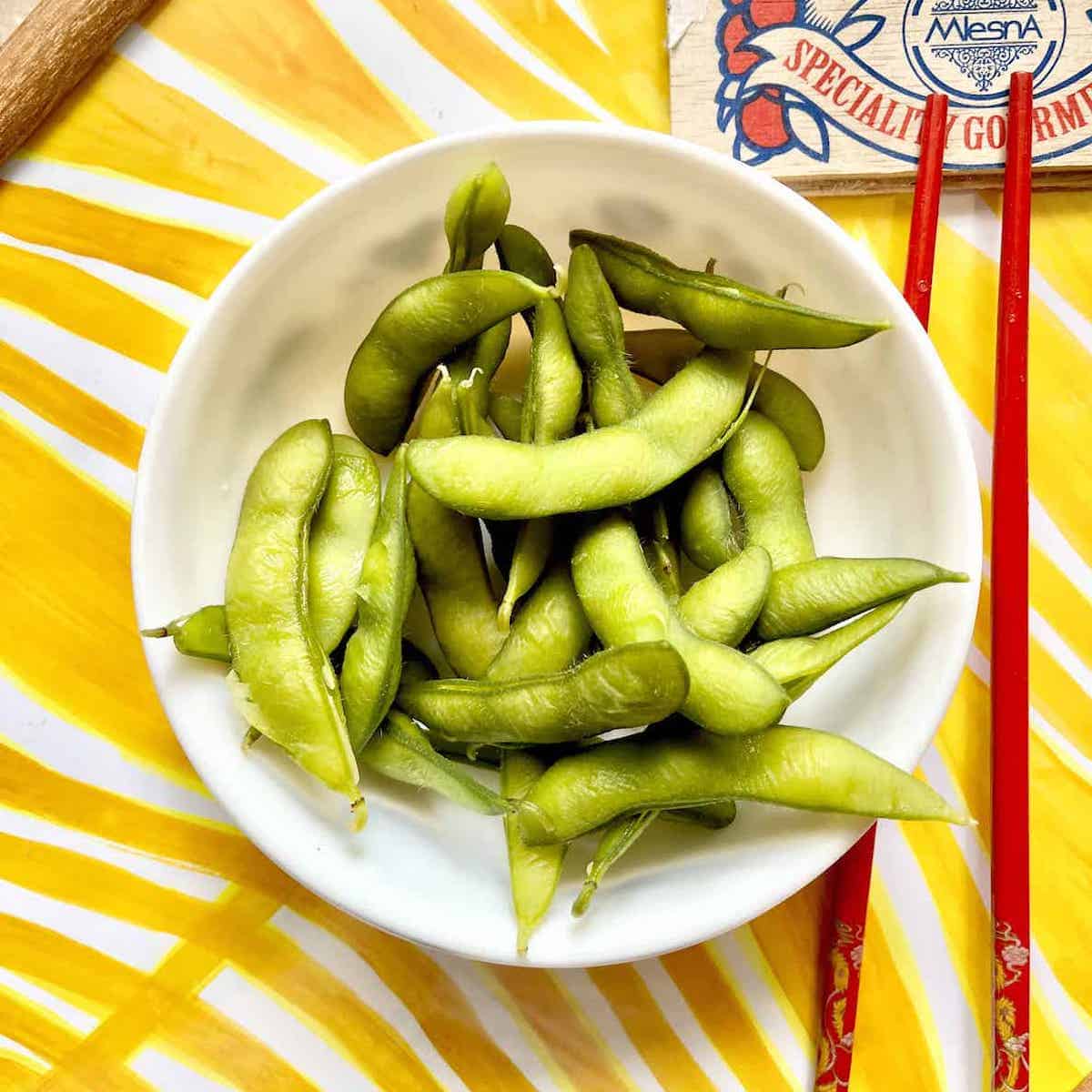 Jump to:
What is Teriyaki?
Teriyaki is a Japanese cooking method, invented by Japanese chefs in the 1700s, in which broiled, pan-fried or grilled foods are glazed with a mix of soy sauce, mirin and sugar.
It's also used to describe the sauce (照り焼きのたれ), which is very versatile and can be used for chicken thighs, tofu, hamburger steak, seafood and, obviously, meatballs.
Fun fact: The word "teriyaki" is a conjunction of 2 Japanese words: teri (照り), which refers to the shine produced by the sugar, and yaki (焼き), which refers to the cooking method (grilling, broiling or pan-frying.)
Teriyaki Meatballs
You can make teriyaki meatballs with minced chicken, ground pork, beef, ground turkey, a mix of meats or even tofu! They work well as an appetiser, main or side dish.
Although not traditional, some people add bits of pineapples into the meatballs to make zesty teriyaki pineapple meatballs- alternatively, you can add pineapple chunks to the sauce instead of the meat.
Click here for a basic teriyaki meatballs recipe.
Where to Buy
You can get teriyaki sauce at most mainstream supermarkets these days, even outside of Asia. If not, head over to your closest Asian grocery store, or online, to pick up a bottle.
Most Japanese people, however, make their own teriyaki sauce as it's super simple!
Homemade Sauce
It's very easy to make your own teriyaki sauce: you only need 4 widely available ingredients- soy sauce (or tamari, if gluten-free), sake, mirin and sugar. Use equal amounts of the soy, sake and mirin then add sugar to taste (no more than ½ the amount of soy.)
You can also add garlic and fresh ginger if you wish, but it's not a common addition in Japan.
Heat and stir till the sauce simmers and thickens, as I did with this Teriyaki Salmon- there is NO need to use a cornstarch slurry!
Tip: If you don't have sake, you can substitute with Chinese wine, soju or sherry and, if you can't get mirin, you can replace with sweetened sake (mix sake with sugar.)
Note: make sure the sugar is free of bone char if you're on a plant-based diet. Or use brown sugar if you want a hint of caramel flavor!
How to Freeze
Meatballs freeze well, making them a great make-ahead meal.
Note: teriyaki sauce won't, if it's been thickened with cornstarch, so store any extra uncooked meatballs in the freezer sans sauce. Simply add the sauce after defrosting and cooking or reheating the frozen meatballs.
Expert Tips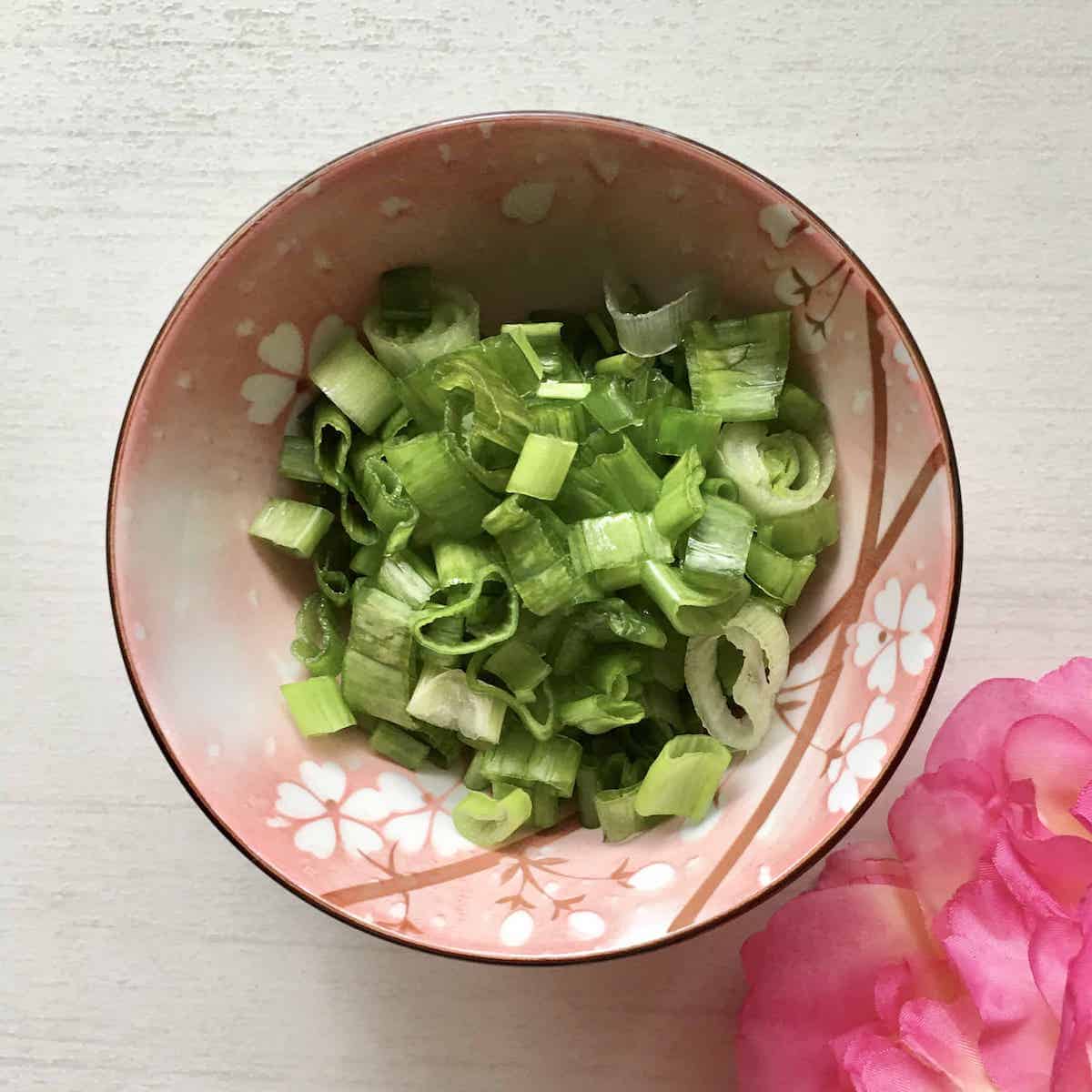 Tip #1: Teriyaki chicken meatballs make great finger food for parties- serve with a toothpick or satay stick to make them easy to eat! Click here for more Asian canapés.
Tip #2: Combine the meat mixture with some tofu to get extra soft and juicy meatballs.
Tip #3: The delicious teriyaki sauce goes very well with a garnish of green onions, lightly toasted sesame seeds and/ or sesame oil.
FAQs
How long does home-made teriyaki sauce last?
Homemade teriyaki sauce using only soy sauce, mirin, sake and sugar can last for about 2 weeks in a sterilised container in the fridge.
Is teriyaki sauce vegan?
It would depend on the brand of teriyaki sauce that you are using. Although most of the ingredients in teriyaki sauce are plant-based, the sweetener may be a cause for concern: the sugar used may contain bone char (and thus is not vegan). In addition, some sugar-free sauces use honey, which is also not vegan. Always check the ingredient list to be sure (or make your own!) Click through to the post for an easy vegan teriyaki sauce recipe.
Does teriyaki sauce have gluten?
Teriyaki sauce is made with soy sauce, which contains wheat and thus is not naturally gluten-free. To make teriyaki sauce without soy sauce, tamarind can be used in its stead. Some people use coconut aminos, but I've personally never experimented with it.
How to thicken teriyaki sauce?
The traditional Japanese way is to cook down the sauce using heat but you can also use a cornstarch slurry- the cornstarch can be replaced with regular flour, tapioca starch or potato starch. (Add 1 tablespoon of cold starch to 2 tablespoons of water and mix really well till no clumps remain, then drizzle into the heated teriyaki sauce (whilst simultaneously stirring.) Add a little of the cornstarch mixture, till the sauce has reached the desired consistency and is nice and shiny. (Heat the sauce for at least 2 minutes, to make sure the cornstarch is cooked through.) To thicken without using cornstarch, you can add some fat or oil such as cold butter, but we're entering fusion territory here!
Other Japanese Recipes
Side Dishes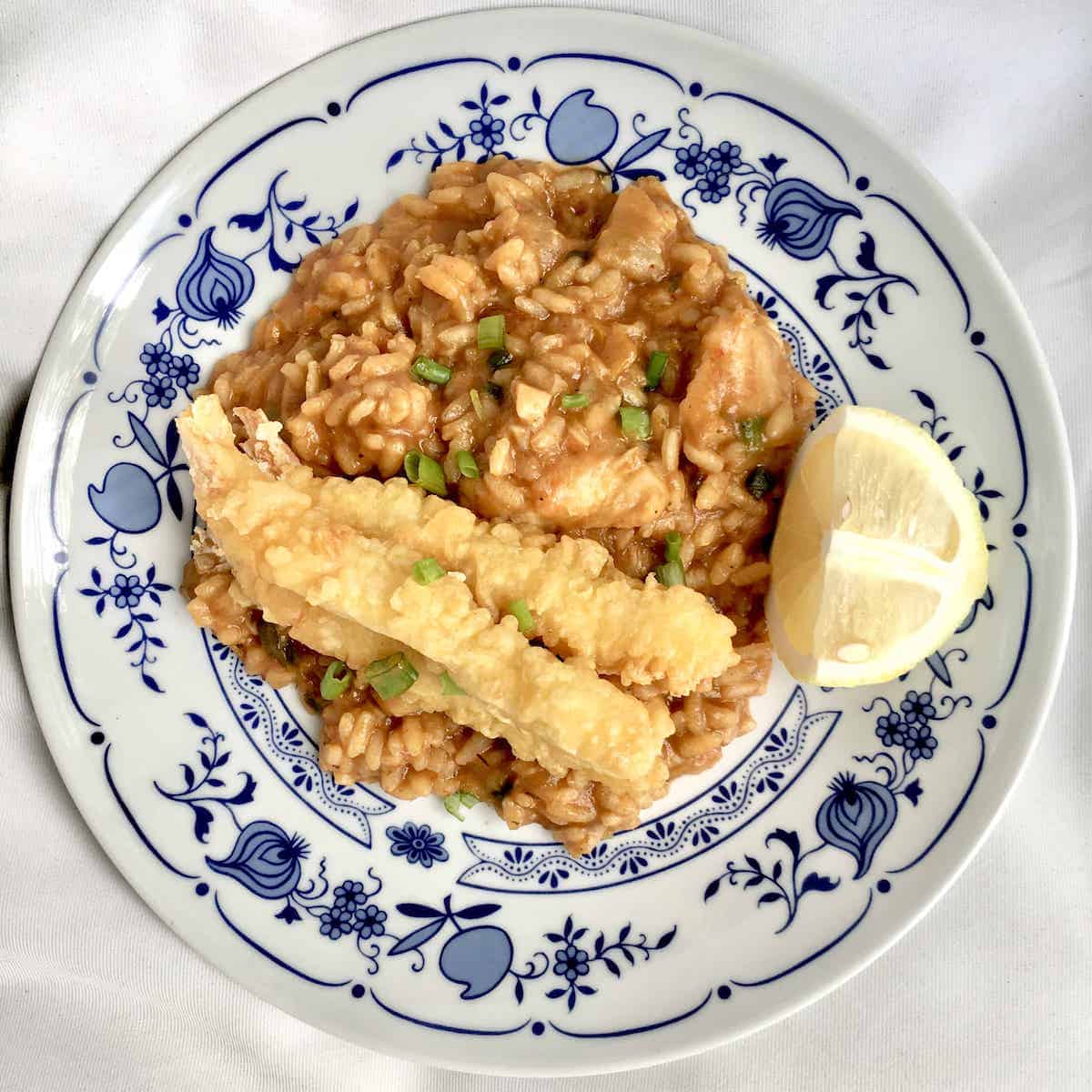 Meatballs can also work well as a main dish- in this case, serve with some of the following side dishes to create a nutritious meal for the entire family:
Tempura
Corn on the cob- slather with butter and some red pepper flakes for spice!
Vegetable stir-fry (I suggest frying green beans in garlic and oyster sauce)
Roasted carrots
Green salad (You can mix teriyaki sauce with some tahini for a creamy & rich sesame dressing!)
Cold cucumber salad recipe
The easy Chinese cold cucumber salad recipe is delicious and full of spicy flavor. Best of all, it only requires 4-ingredients and takes 5-10 minutes to make. 
Click here for a cold Asian salad recipe.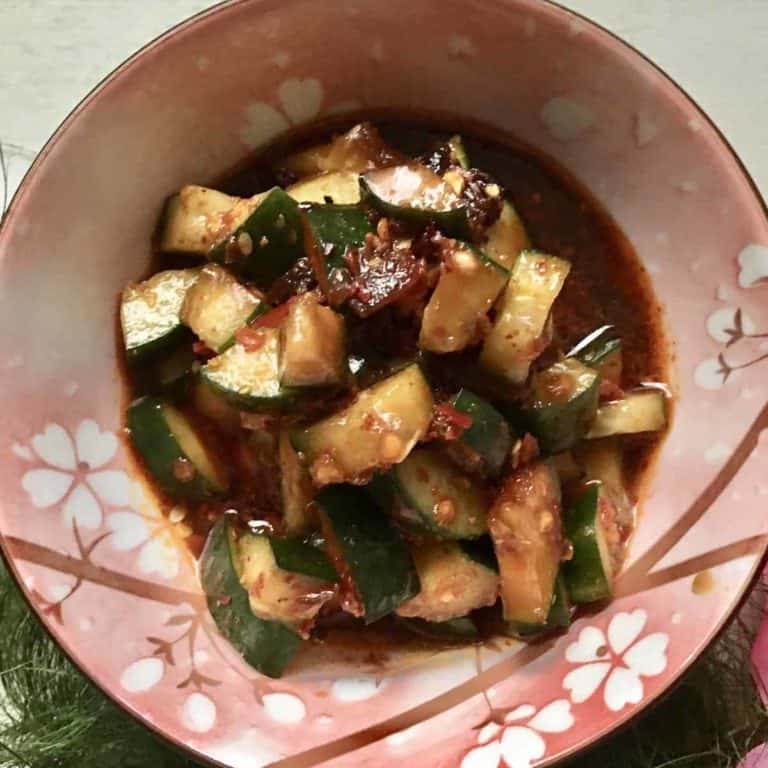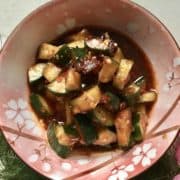 Grilled Fruit Skewers
A side of grilled fruit goes very well with the tender meatballs. You can even alternate the homemade meatballs with green pepper and pineapple to make pineapple teriyaki meatballs skewers!
Edamame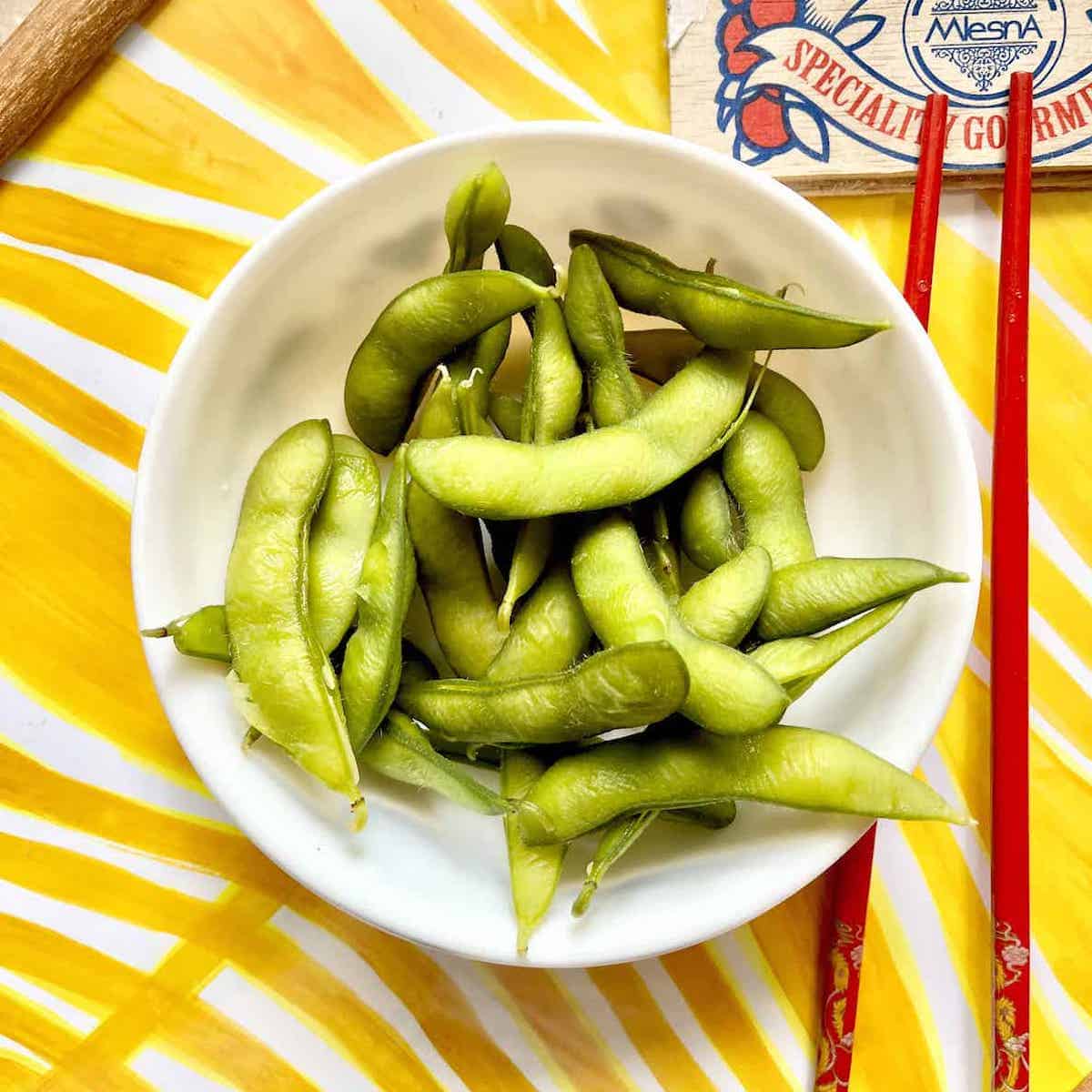 You can simply serve boiled edamame pods, a Japanese classic appetiser, or toss the edamame with other vegetables, such as baby spinach, lettuce and tomatoes, in an Asian salad dressing. I recommend a soy vinaigrette or sesame & ginger dressing, as these flavours complement those of teriyaki.
Potatoes
They taste great baked, mashed or as fries! I love Japanese potato salad but you can also substitute with other squashes such as kabocha or butternut squash.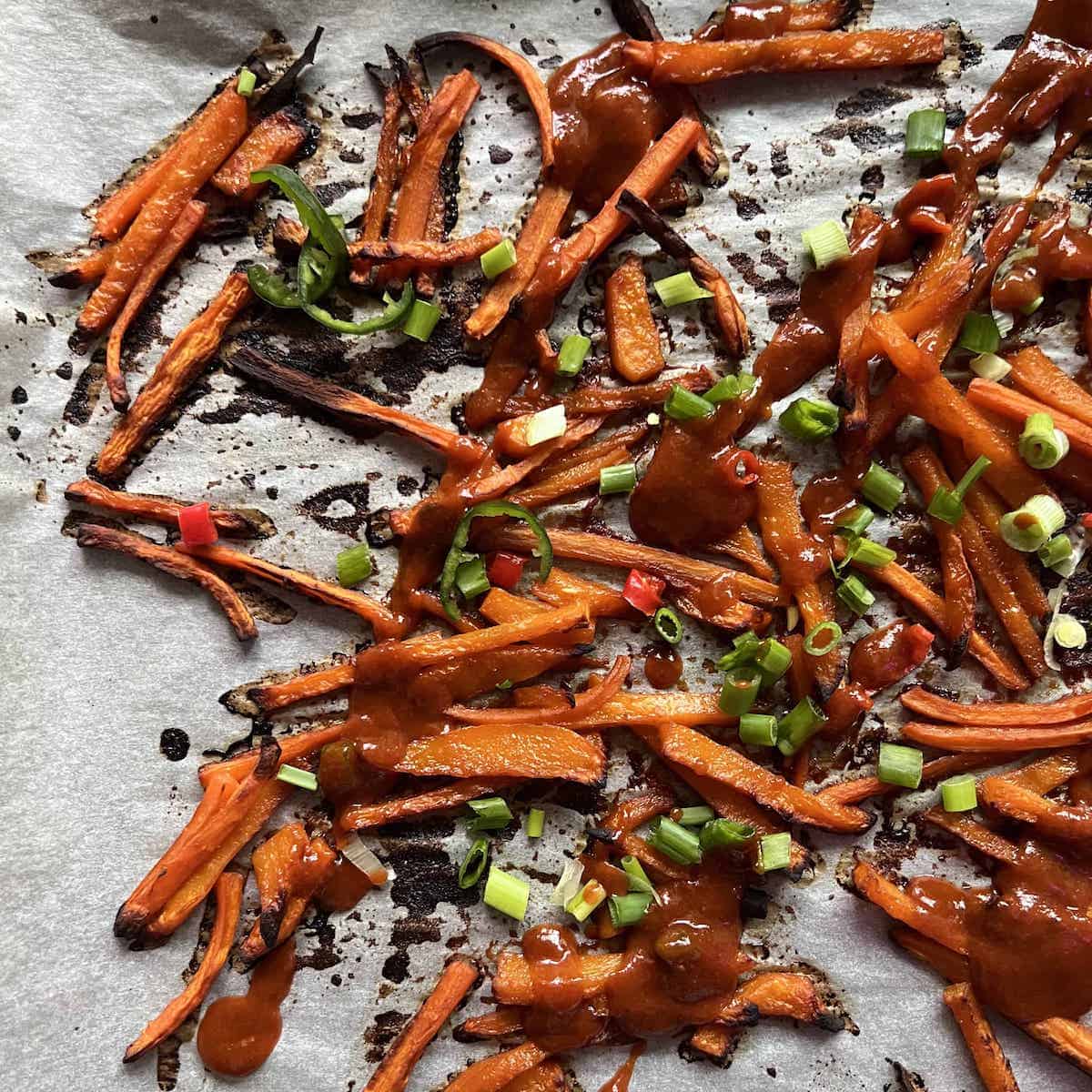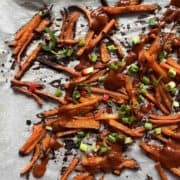 For a list of more Japanese side dishes, click here.
Mains
Rice
Cooked rice is served at most Asian meals. You can choose something simple like steamed white rice or go fancy with a spicy rice pilaf. You can even substitute with cauliflower rice if trying to eat more healthily! Some good rice dishes to serve with teriyaki chicken meatballs include:
Tip: Serve the tender chicken meatballs with white rice, some steamed broccoli or leafy greens and a large egg (onset style!) to make teriyaki meatball bowls (Donburi.)
Noodles
There is a whole range of noodles that go well with teriyaki meatballs, from rice noodles in clear soup to soba salad. As the tangy teriyaki sauce is quite strong in flavor, I recommend pairing it with a lighter noodle dish, such as nabeyaki udon, and not something with a very strong and distinct flavor such as Korean cold noodles or Singapore Laksa.
Some ideas include:
Tip: replace with zucchini noodles if on a low-carb diet
Bread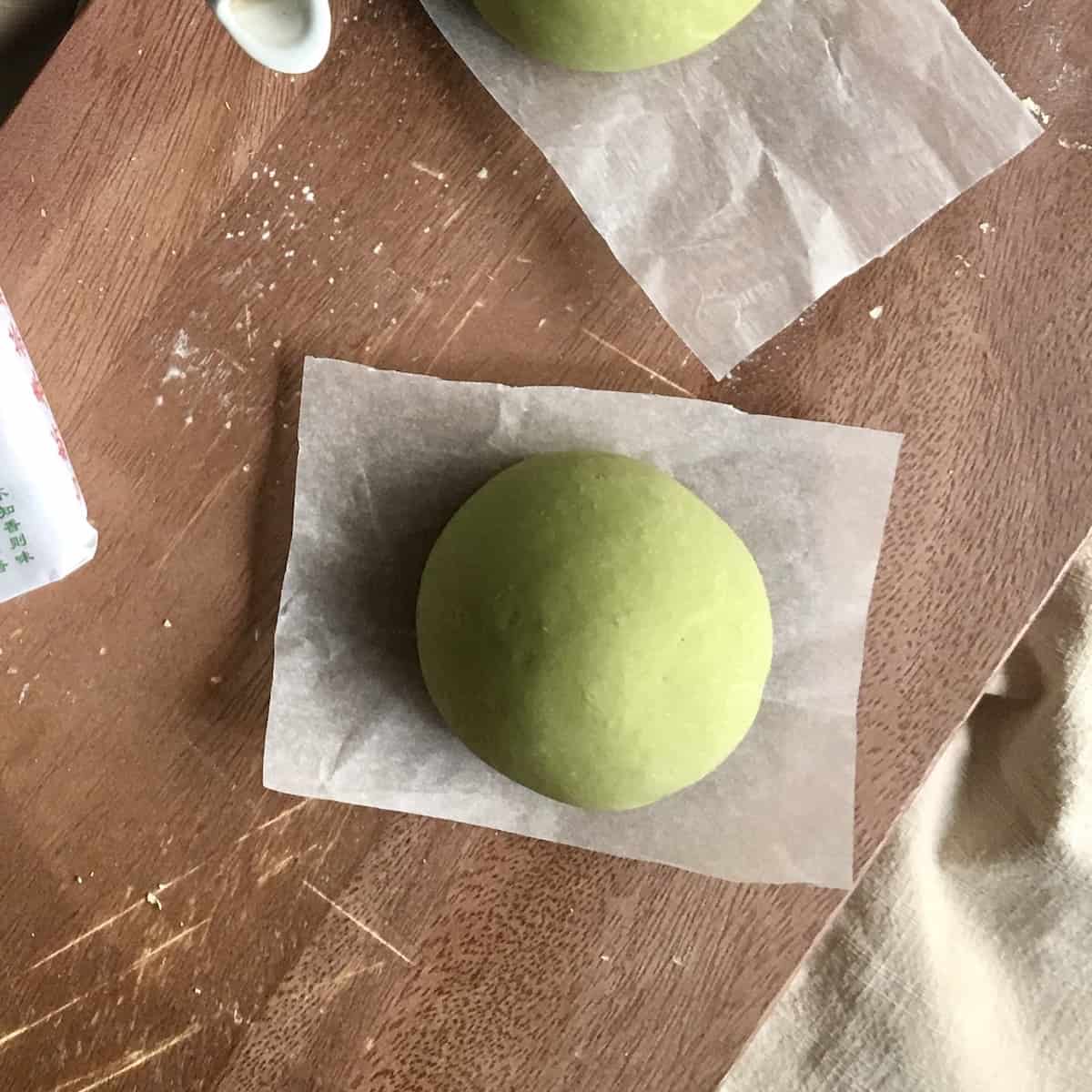 If you're tired of noodles and rice, why not try some bread? It'll be great for mopping up any excess sauce!
Easy Matcha Buns (1-rise Mantou)
An easy matcha bun (Chinese mantou bao) recipe which only requires 1 proof (1 rise), along with a mantou FAQ section on how to use a metal steamer (instead of the traditional bamboo steamer) and why your naturally vegan matcha buns aren't smooth.
Click here for the green tea bread recipe.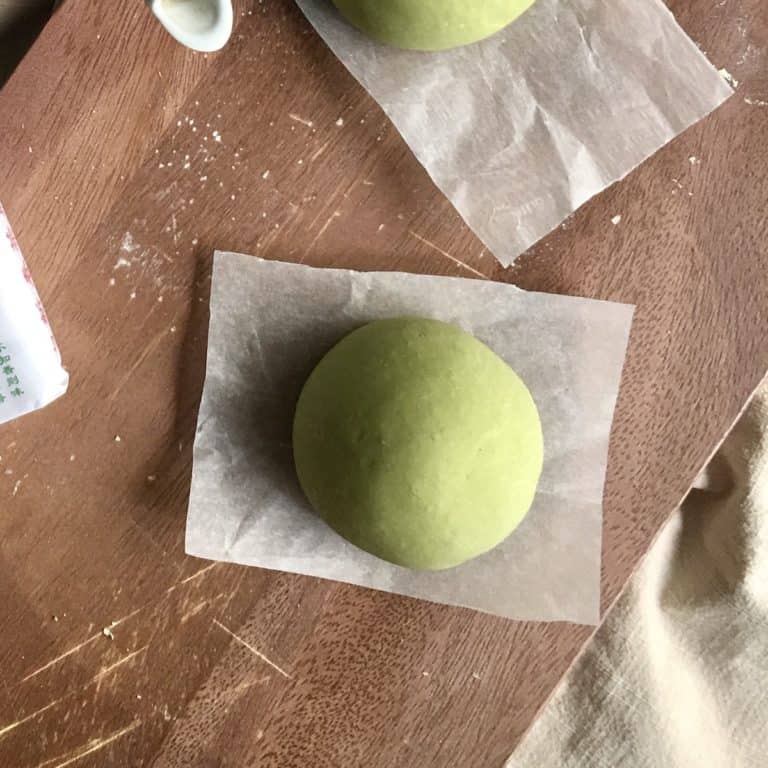 Desserts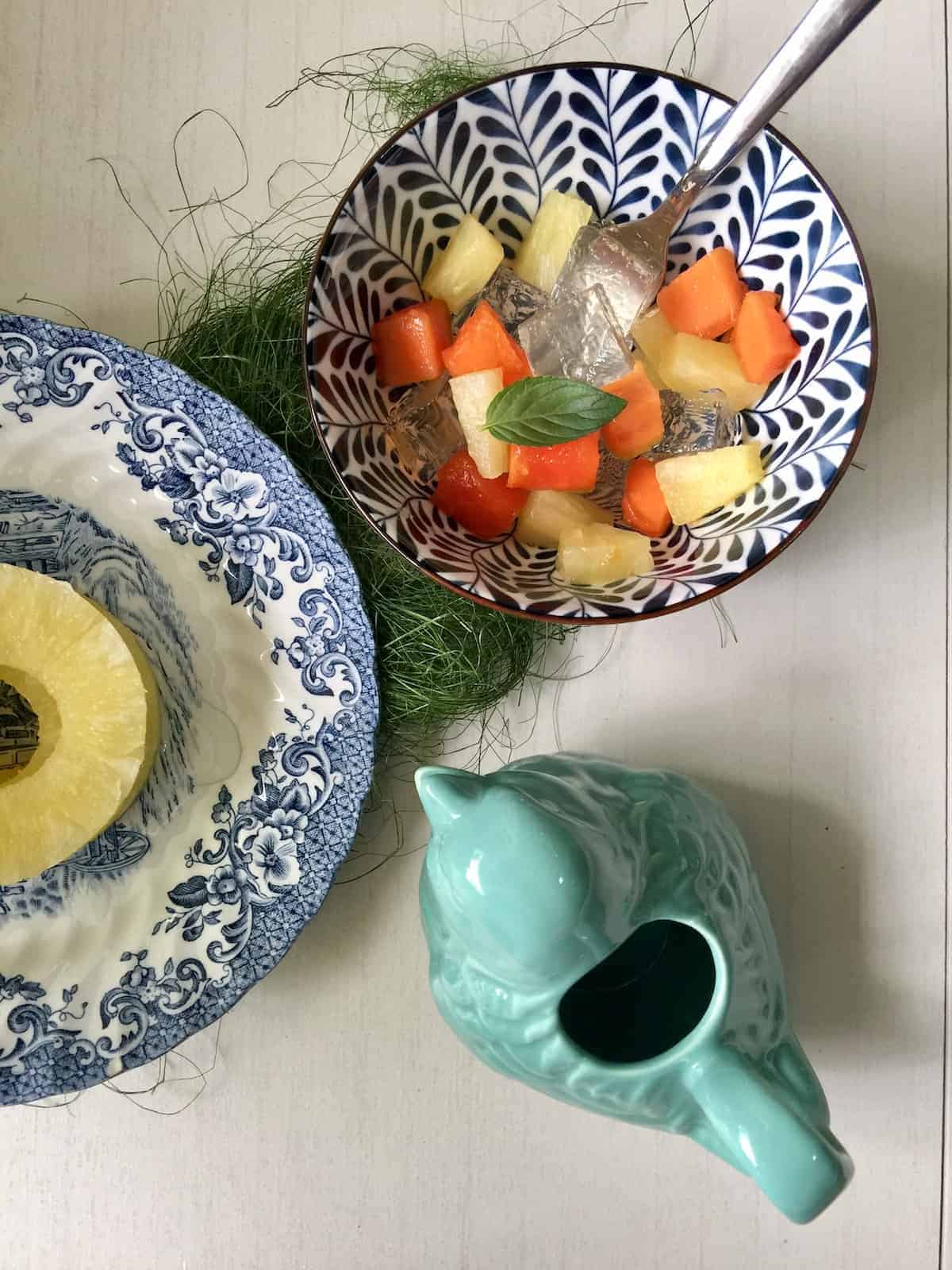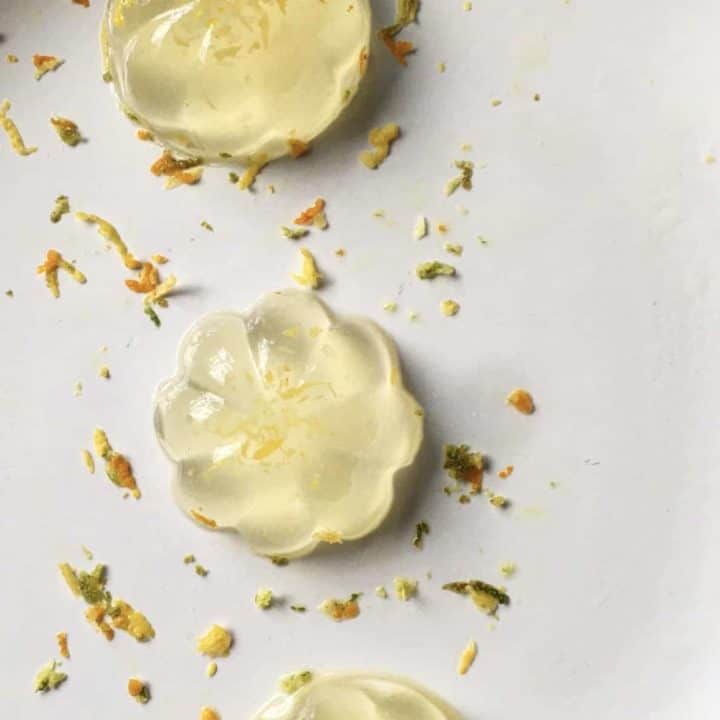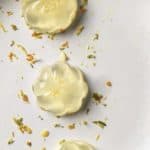 Traditional Japanese Konjac Jelly with Fruits Recipe (Vegan) (Low cal)
Delicious, refreshing and easy to make, this dessert is a good way of having desserts but not adding extra sugar or honey! Perfect eaten chilled on a hot summer's day
Click here for a sugar-free Japanese jelly dessert.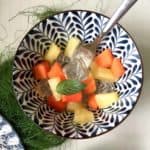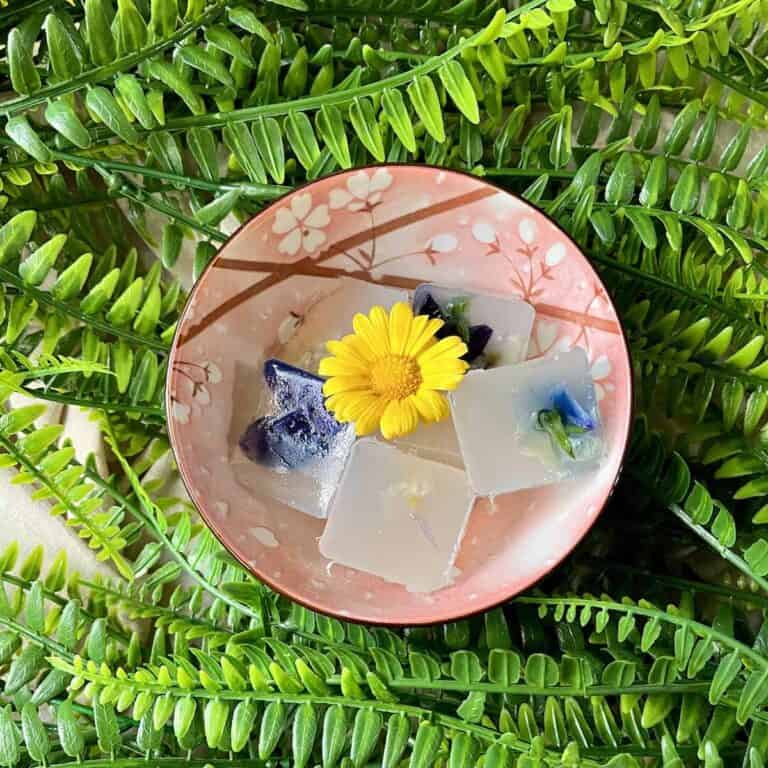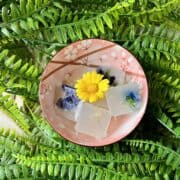 Japanese Drinks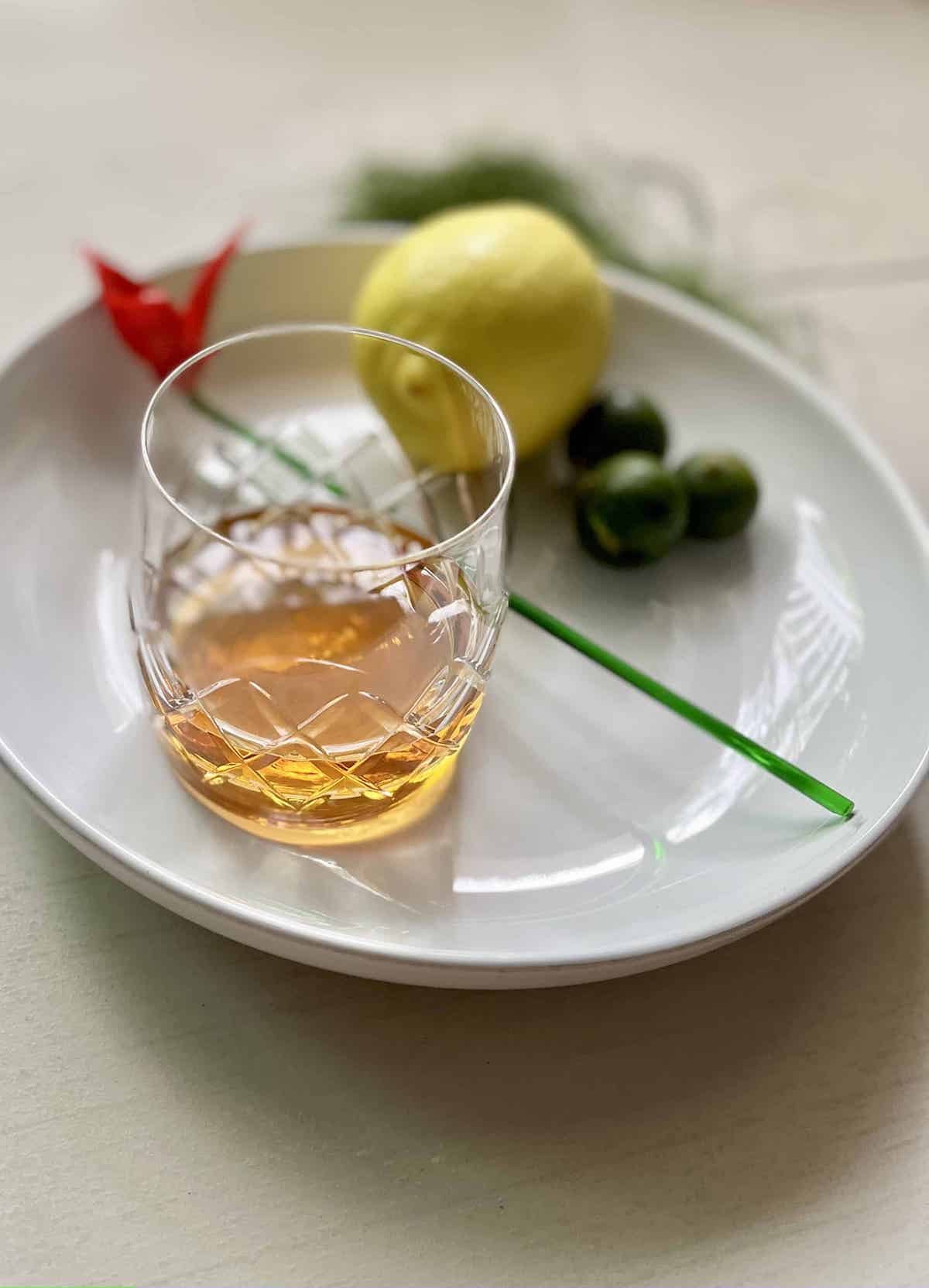 You are, of course, not limited to serving Japanese drinks with the chicken teriyaki meatballs, but if you wanted to keep to a Japanese theme, here are some ideas!
Easy Korean plum wine recipe (maesil ju)
A quick & easy Korean plum wine recipe that only requires 2-3 ingredients & a few minutes. Maesil-ju, which is very similar to umeshu (Japanese plum wine) and Mei Jiu (Chinese plum wine), can be drunk on its own both hot and cold, or made into cocktails.
Click here for the plum wine recipe.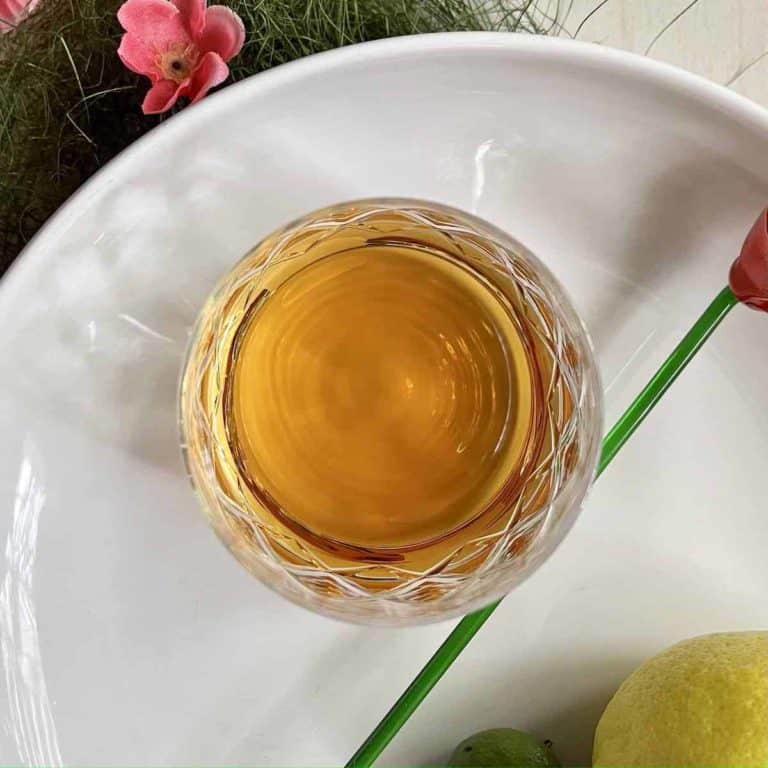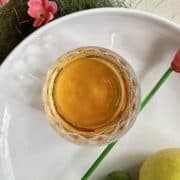 Note: if you're looking for a wine pairing, why not try a white like Riesling.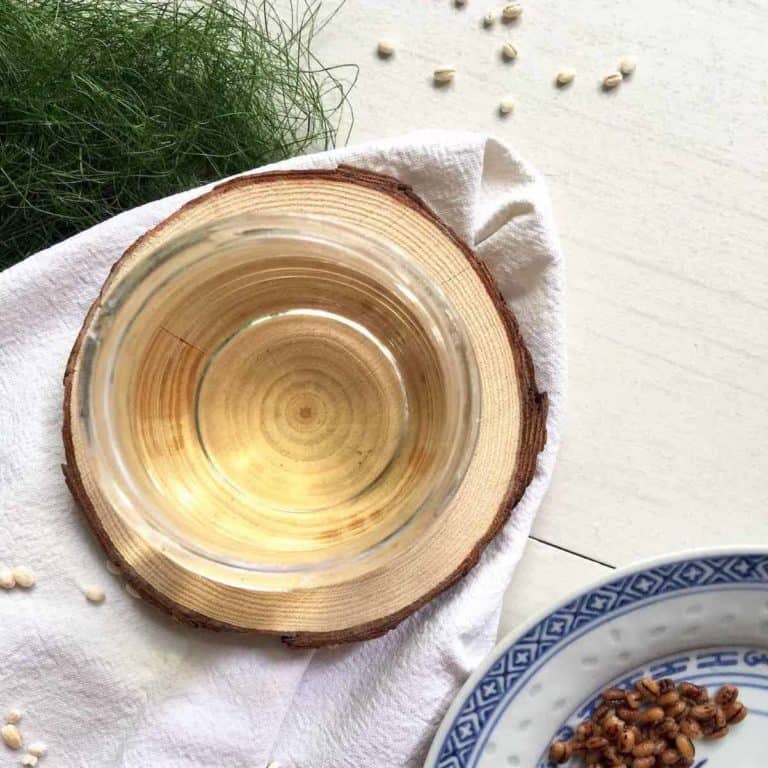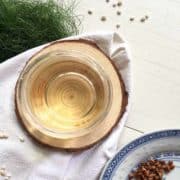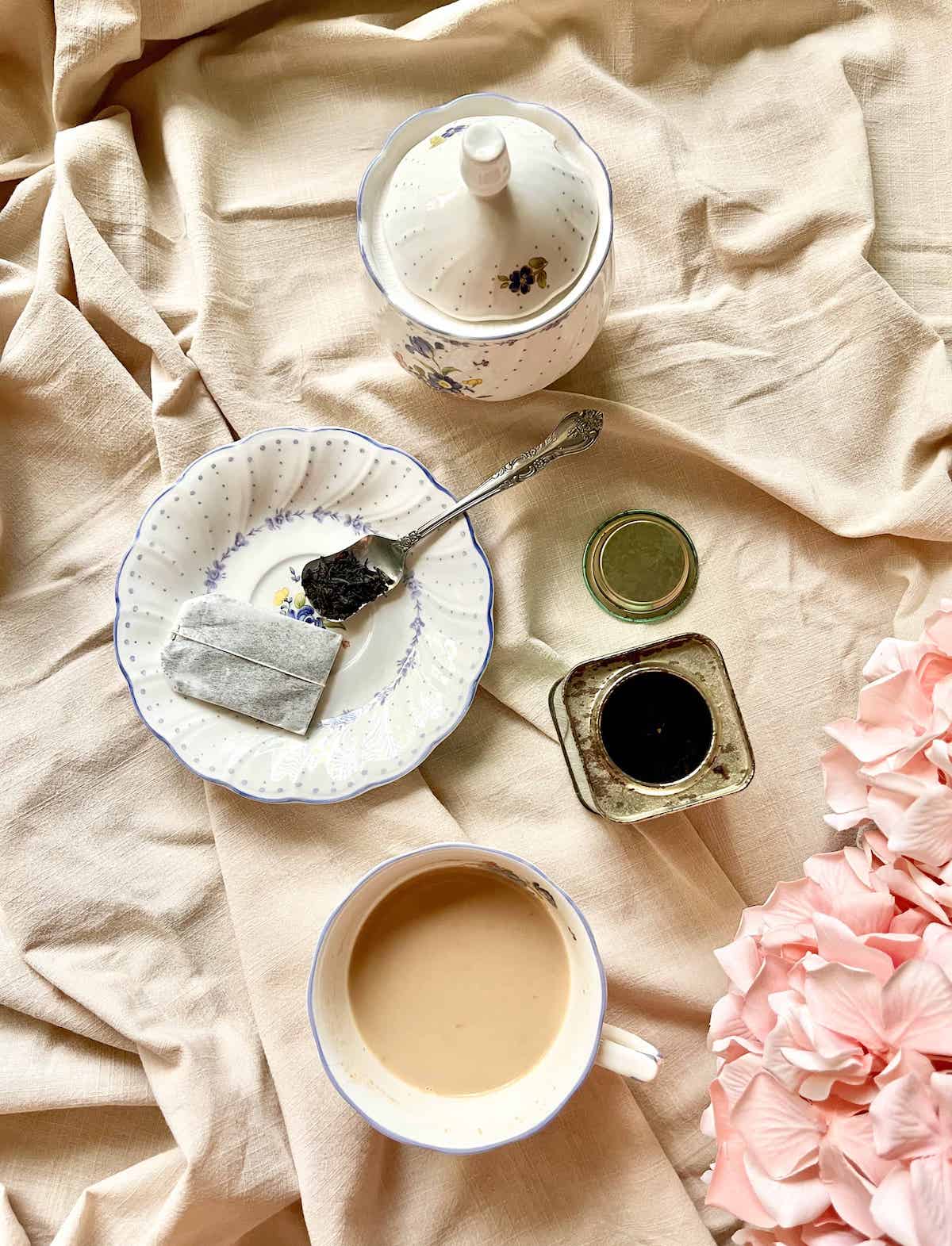 Japanese Royal Milk Tea Recipe
An easy 3-ingredients Japanese milk tea recipe (Royal milk tea), with directions for popular variations such as Hokkaido milk tea, Okinawa milk tea, iced milk tea, and bubble tea!
Click here for the Japanese Royal Milk Tea recipe.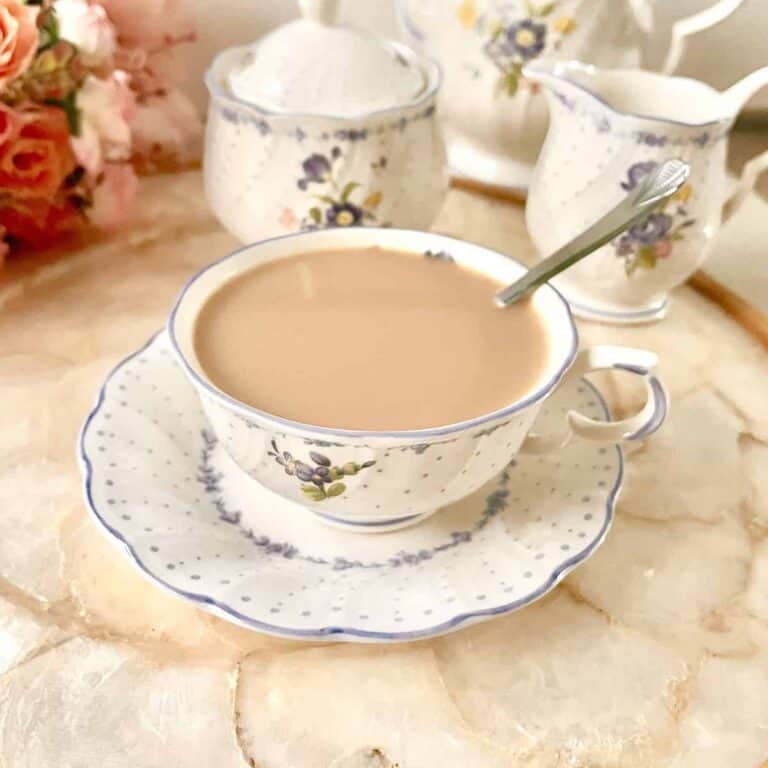 Starbucks Hot Matcha Green Tea Latte
An easy Starbucks hot matcha green tea latte copycat recipe that you can easily make at home- creamy, pretty and delicious but also healthier and cheaper!
Click here for the green tea latte recipe.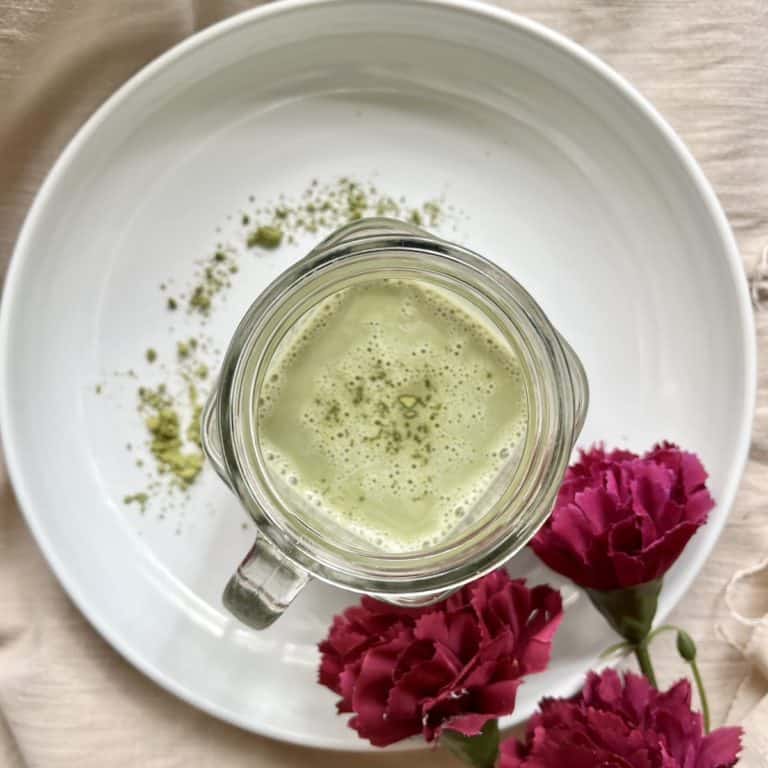 Starbucks Matcha Chai Latte
This easy copycat recipe makes a delicious spiced Starbucks Matcha Chai Latte recipe using only 4 ingredients and 5 minutes! It's delicious both hot on a cold day or iced in summer and allows you to easily recreate your coffee house experience at home!
Click here for the chai green tea latte.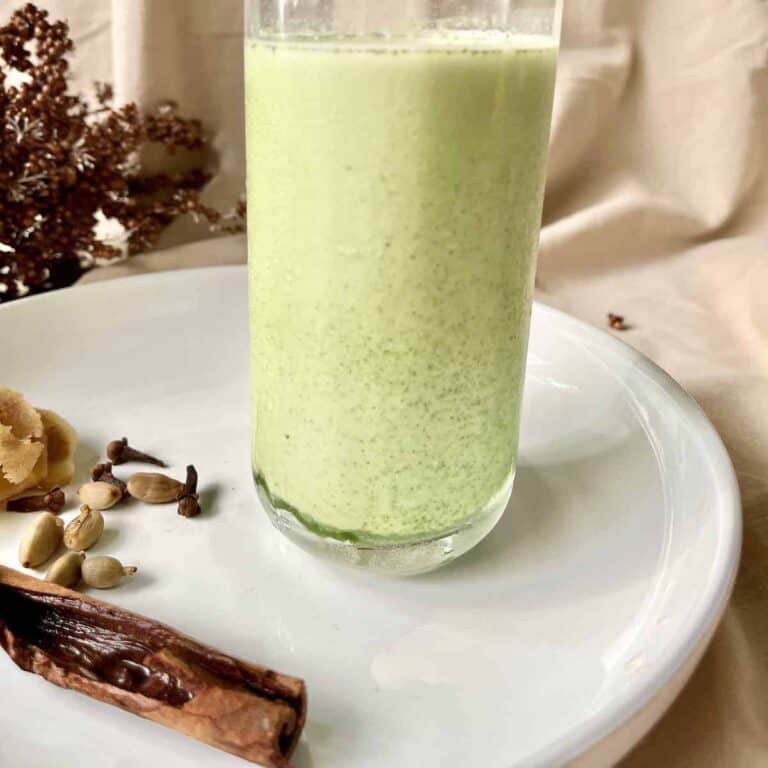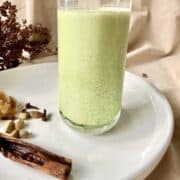 What do you like to serve with teriyaki meatballs? Let me know if I've missed out on a great Japanese dish!