Great gifts that are free of animal products for your vegan friend or family member who love eating and/ or cooking this festive season!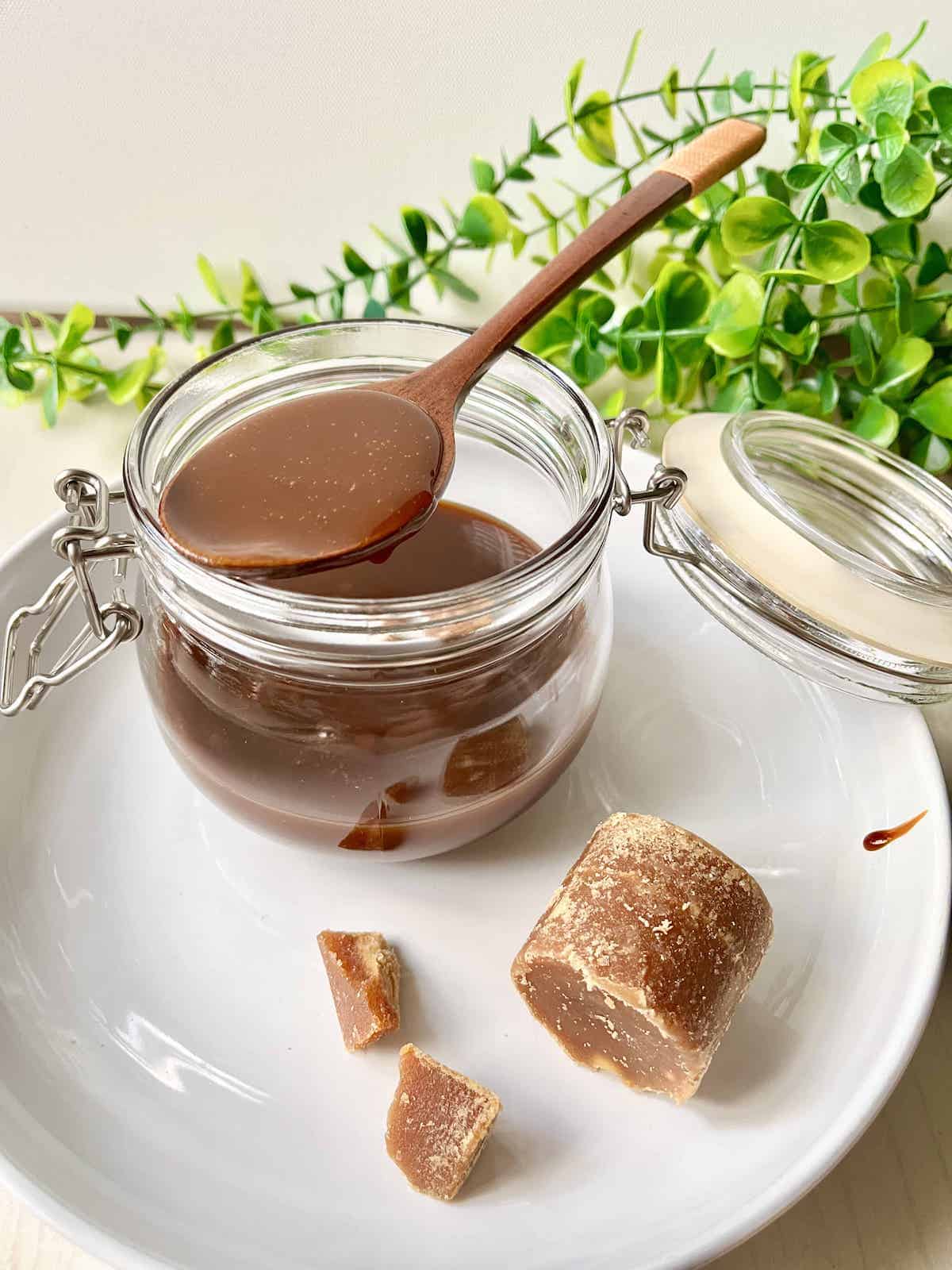 A while ago, I read a thought-provoking TED article "How to use rituals to get closer to people." The title of the piece is probably self-explanatory. Basically, developing and maintaining rituals helps keep us better connected to the people important to us
One tradition I'm now keeping is giving the people important to me a homemade food gift for Christmas and/or Chinese New Year. (The 2 holidays are too close to each other- only 1-2 months apart- for me to do both!)
Scroll down for some of the best vegan gift ideas and skip the boring gift card this year!
Note: For delicious vegan recipes, click here for plant-based Chinese New Year recipes, some vegan Asian side dishes and some vegan Christmas Asian recipes.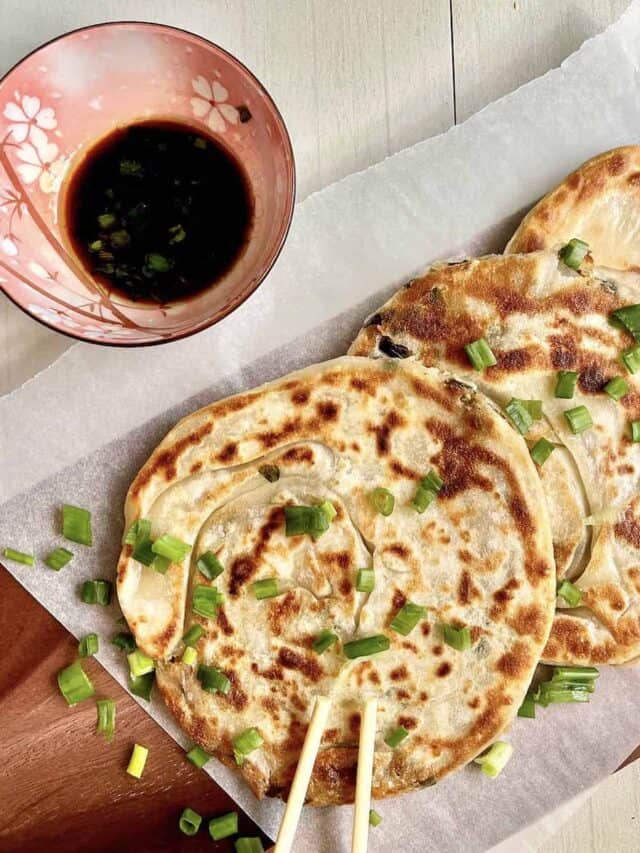 My personal favorite vegan recipe are these savory Chinese pancakes!
🥗 Homemade Food
Edible vegan gifts can range from olive oil and vegan chocolate to vegan wine but some of the best vegan food gifts are homemade.
Note: on the note of olive oil, it's actually a good base for vegan chocolate!
Caramel
One thing a friend who only eats vegan desserts dearly misses during Christmas time is caramel and butterscotch, so I came up with this creamy Gula Melaka syrup just for her!
If you're not sugar whether your Gula Melaka is suitable for a plant-based eater, you can substitute with bone char free brown sugar.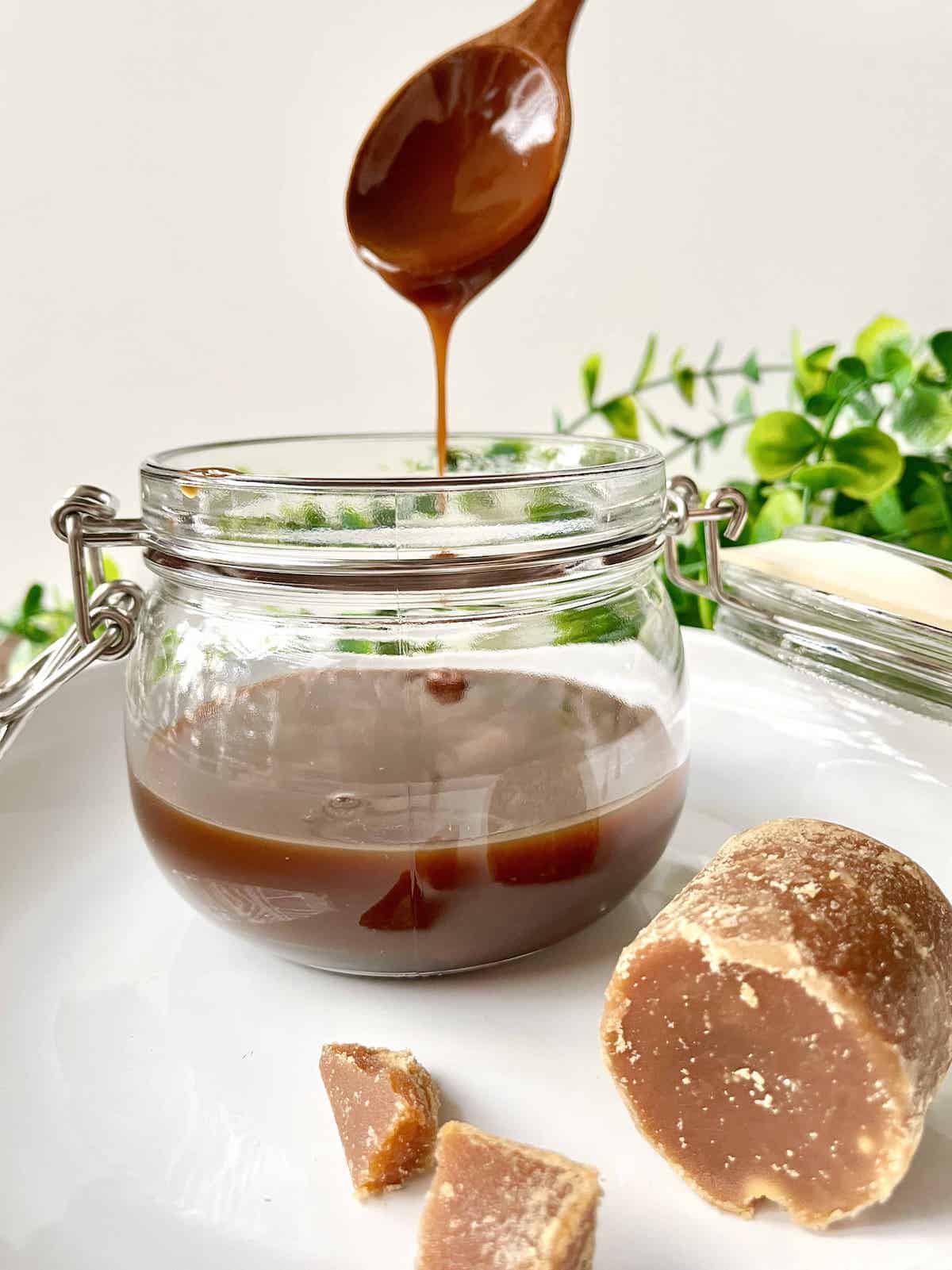 Easy Coconut Caramel Sauce
Deliciously thick and creamy, this Vegan Easy Coconut Caramel Sauce makes a great caramel or butterscotch substitute. It goes particularly well with coconut or pandan flavoured desserts!
Click here for the vegan caramel sauce.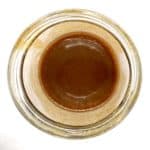 Brown Sugar Syrup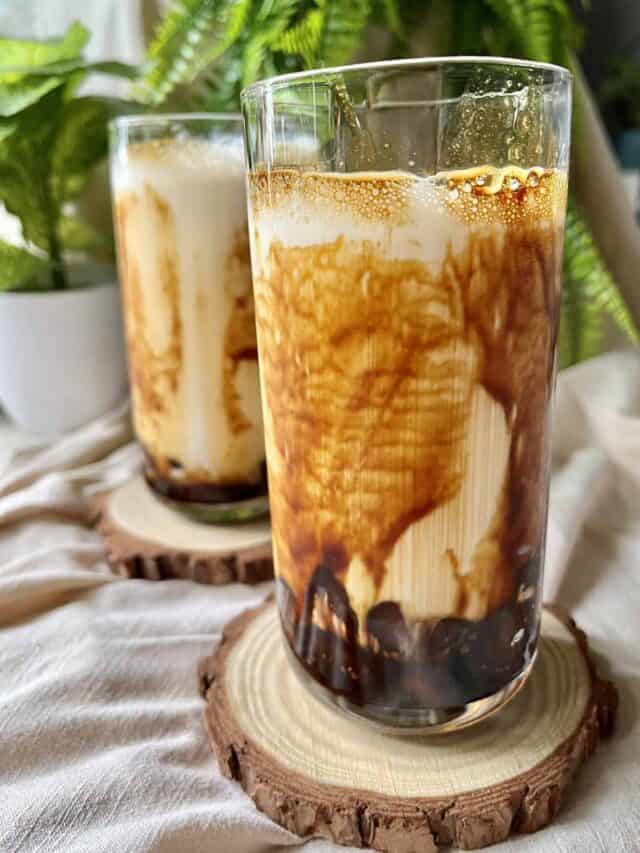 Vegan friends who love bubble tea are missing out on Tiger Milk Tea! Why not gift them homemade brown sugar syrup so they can assemble their own? Just remember to make sure your sugar is bone char free.
I gave some to a lactose-intolerant friend and she thought it was a great idea! (She used oat milk as a substitute.)
Easy brown sugar syrup for milk tea recipe
An easy 2-3 ingredients brown sugar syrup recipe for milk tea and Starbucks drinks that can be made with light brown, dark brown and even WHITE sugar! This recipe helps you save money and is naturally vegan and Gluten-Free. I'll be showing you how to make a flavoured, thinner version for Starbucks drinks and the thicker, caramel-like one to create "tiger stripes"for Taiwanese milk tea!
Click here for the tiger milk tea syrup recipe.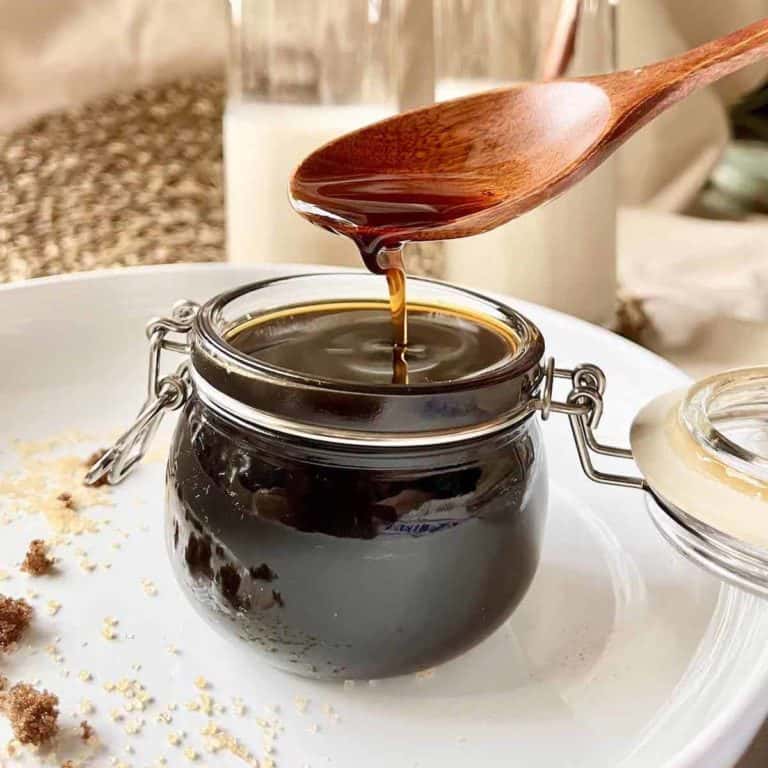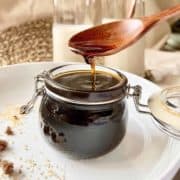 Preserves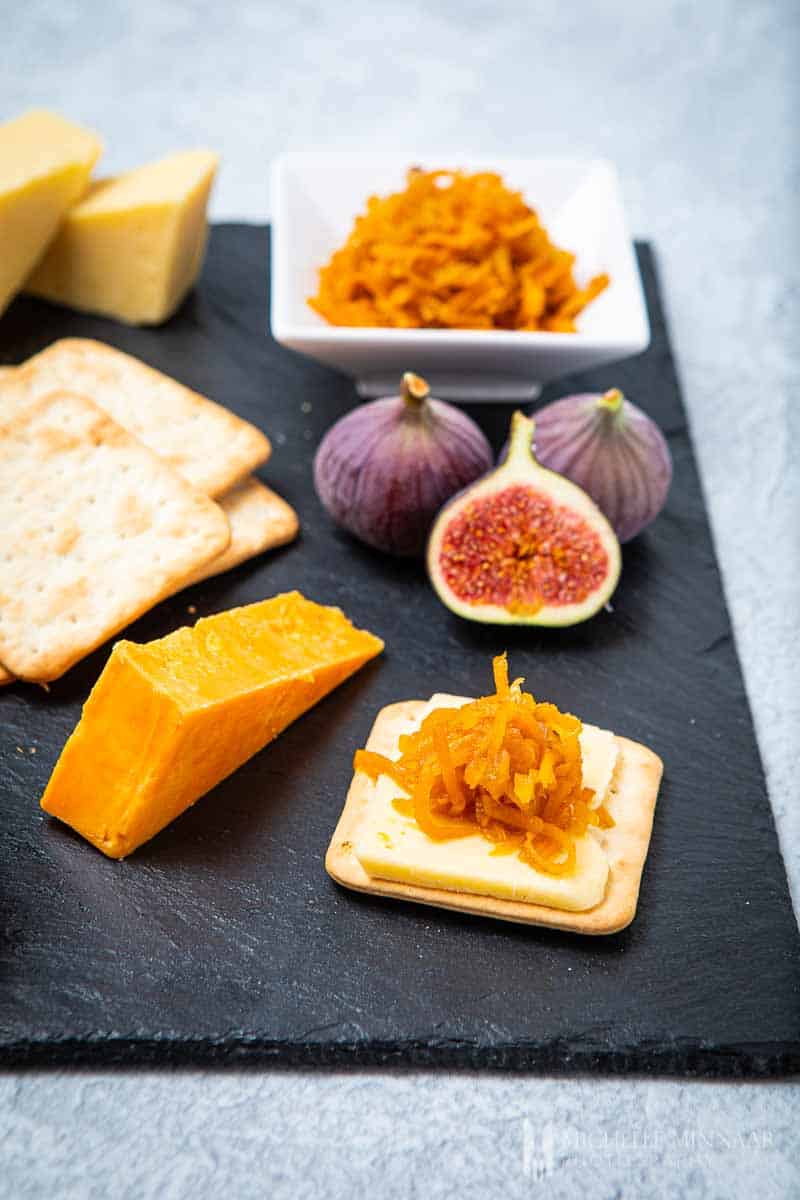 Pack this in a Mason Jar, use some twine and brown paper, and you'll have a beautiful rustic gift for vegan cooks!
Tip: try to stay away from plastic bottles if embracing a plant-based lifestyle (unless you reuse them numerous times of course!)
Carrot Chutney
I prefer savoury to sweet, so couldn't leave this out of the list. Note that this is very tangy in taste, so those with a sweet tooth may not be too keen on it.
Click here for the carrot chutney recipe.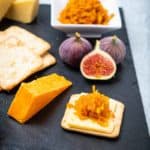 Mochi Muffins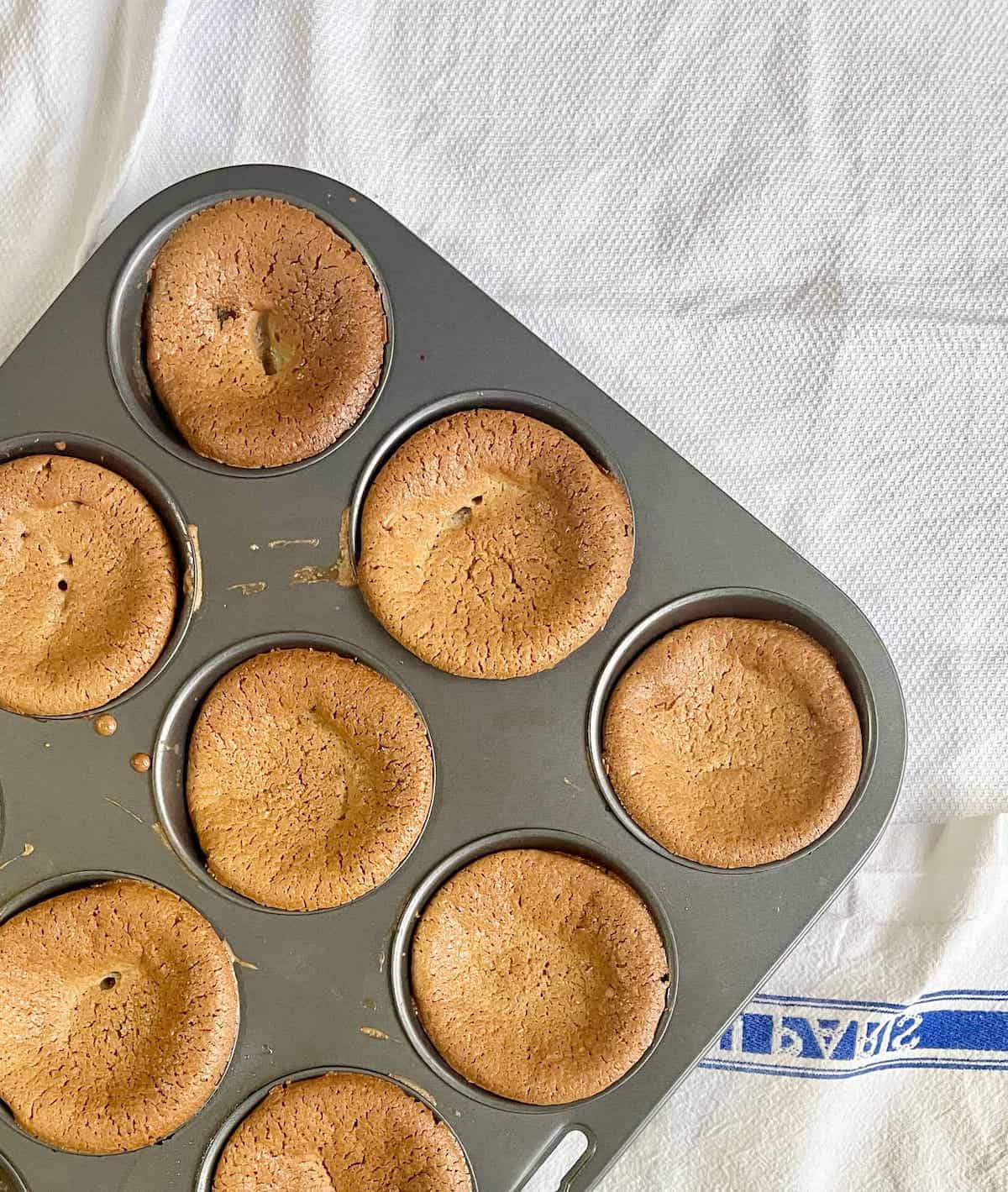 It seems like we spend most of the holiday season baking! I used Hojicha for these Third Bakery inspired vegan mochi cupcakes but you can also use Matcha powder instead.
Vegan Mochi Muffins (Hojicha)
A super easy, no-mixer Vegan Mochi Muffins recipe that is naturally gluten-free. These Hojicha Mochi Bites are the perfect sweet-but-not-too-sweet treat for those on a plant-based diet or GF diet. Once you've had them fresh from the oven, the crisp exterior and the soft, stretchy, chewy dough will leave you wanting more!
Click here for the Hojicha Mochi Bite recipe.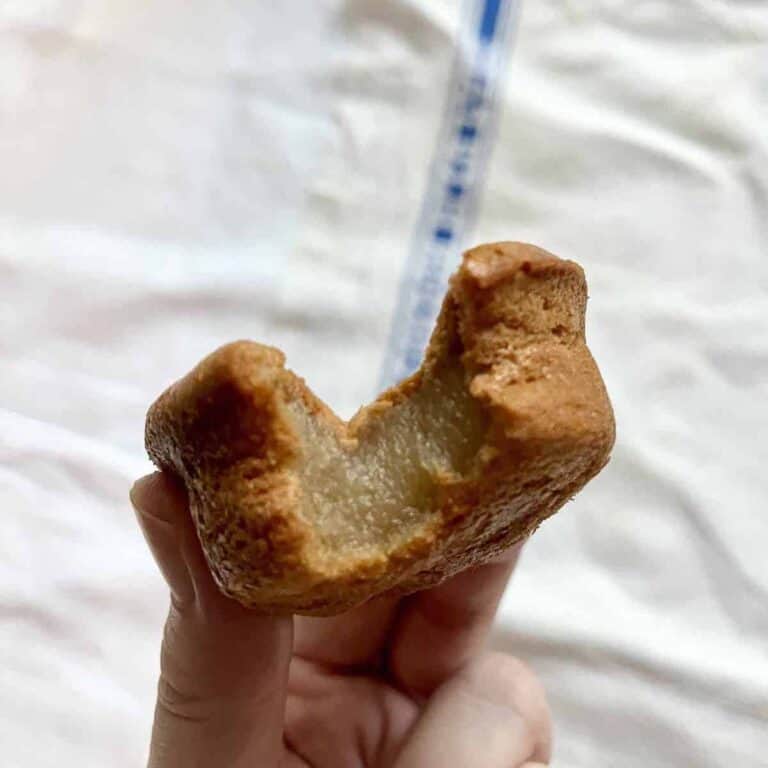 Osmanthus Konnyaku Jellies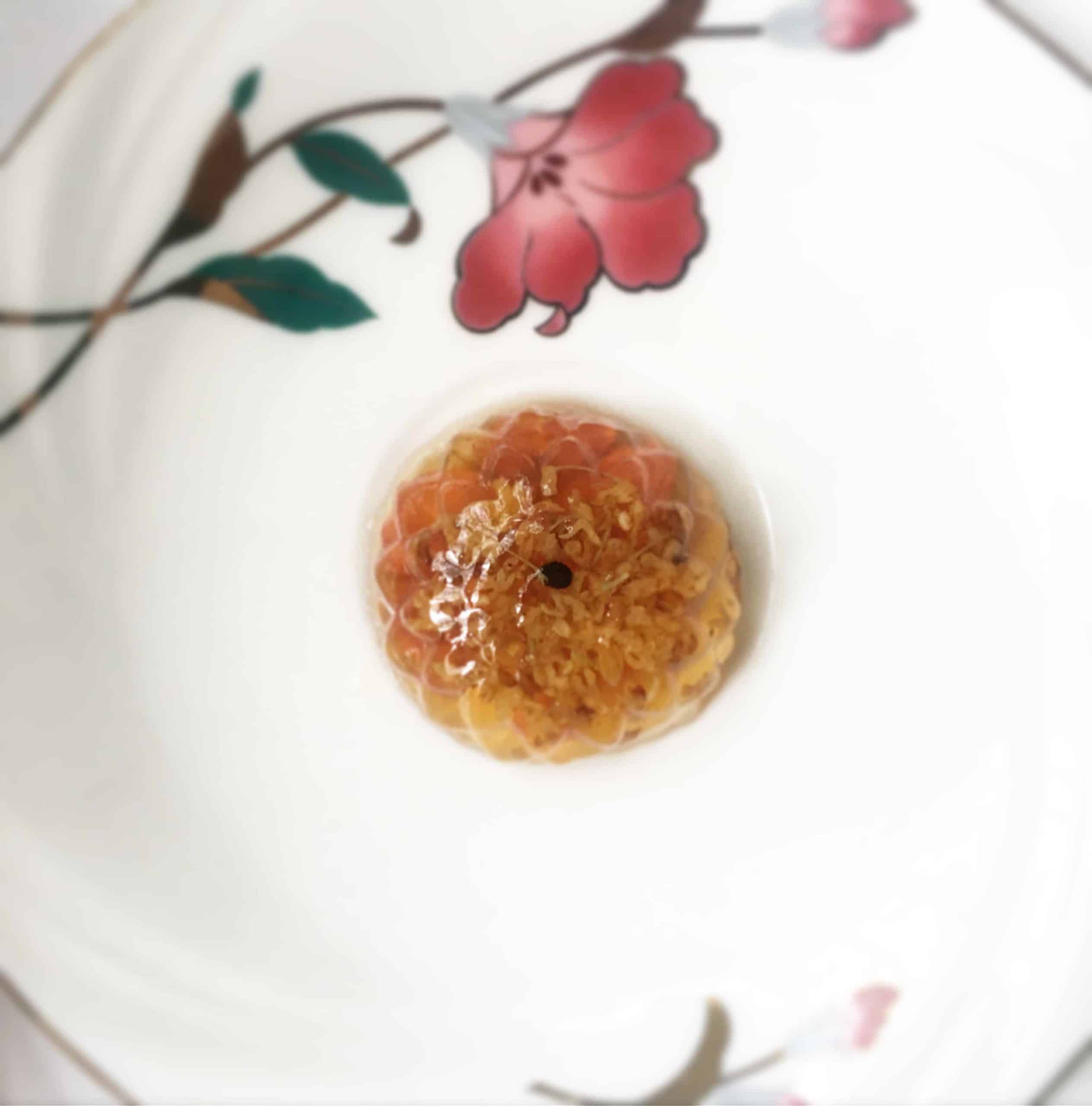 One of the 1st recipes I shared on this blog, these wolfberry jellies are a crowd pleaser every time I make them. (Konnyaku- and agar agar- are a great way for vegans to replace gelatine when making jellies!)
As there are so few ingredients, use good quality Osmanthus tea for this recipe!
Osmanthus jelly recipe
This osmanthus jelly recipe (Gui Hua Gao) is a refreshing, delicious, quick and easy Chinese dessert made from edible sweet osmanthus flowers. Its shimmering gold color and floral fragrance have kept it popular through the years- you can even find it at Michelin-star Chinese restaurants today!
Click here for the Chinese Gui Hua Gao recipe.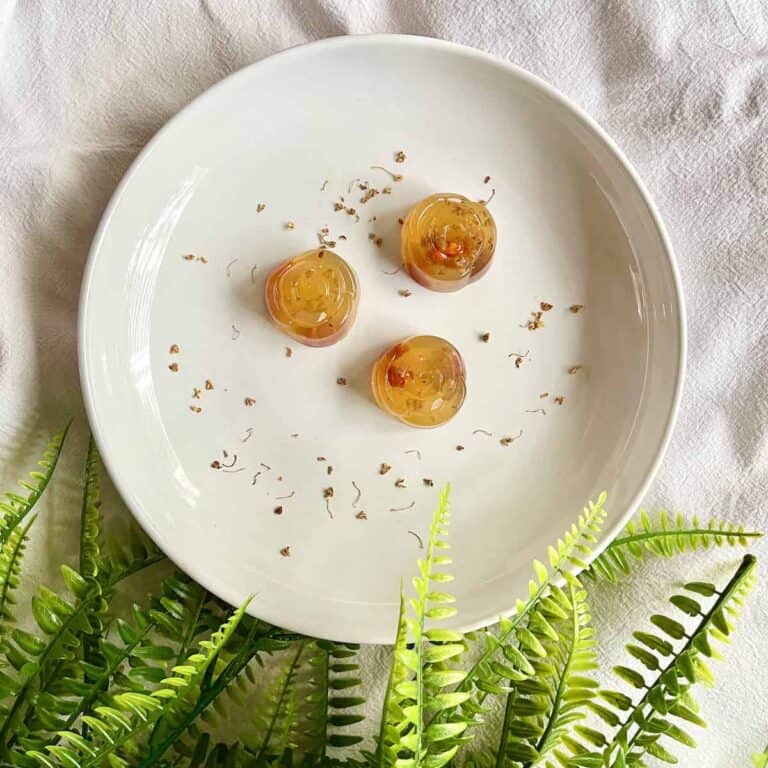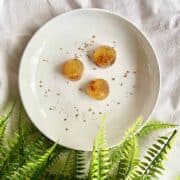 Nut Butter
Homemade nut butter is a great homemade food gift!
Baileys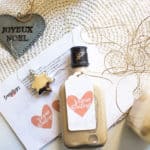 Granola
Pumpkin seed granola
Some granolas contain butter so it's always nice to make some for your vegan friends. Not to mention, homemade granola is free from additives and preservatives! Note: replace honey with maple syrup if you feel that honey is not vegan.
Click here to learn to make homemade granola.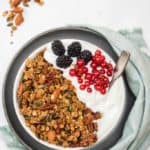 Champagne Jellies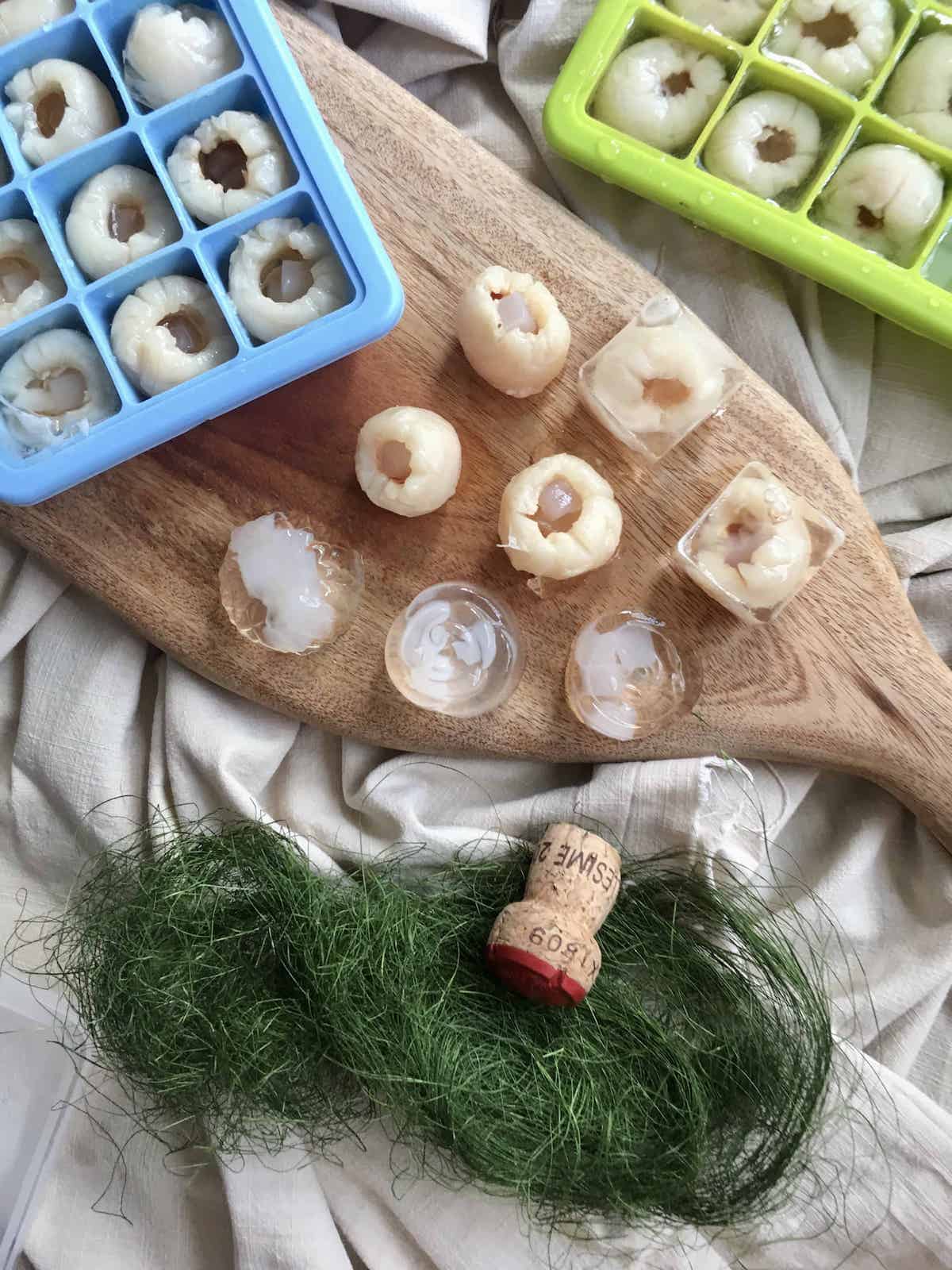 Unlike jelly made from gelatine, konnyaku jelly (also known as konjac, elephant yam, snake palm or, more exotically, devil's tongue or voodoo lily) is vegan.
It is also high in fibre and almost zero calories (before adding sugar of course) and these lychee bellini konnyaku jellies are always a crowd pleaser!
Champagne lychee jelly recipe
Lychee jellies are a delicious and easy recipe to use up leftover champagne and are the perfect crowd pleaser at parties!
Check out this recipe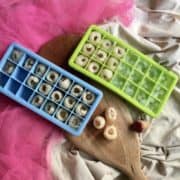 Kits
Veganism is not just about the diet, but it's also about the vegan lifestyle and living on Earth in as gentle a manner as possible.
One thing that really chocks up the air miles is importing food from all over, so why not give a mushroom loving vegan friend this edible funghi growing kit to help him or her reduce their carbon footprint?
Or, on a non-food note, maybe faux leather handbags?
Kitchen Gadgets
Tofu Press
As anyone on a plant-based diet knows, tofu is a big thing in vegan cooking. And getting the moisture out of tofu is important for getting crispy tofu!
To make your friend's life easier, why not gift them with this tofu press?
Rice Cooker
Or how about a rice cooker? Did you know that it's good for not just rice and porridge but also cakes and other recipes! (For example, today, I made easy pumpkin rice in it!)
My favourite brand is Zojirushi and my trusty cooker has been with me from Singapore all the way to London!
Vitamix
To make all those vegan milk and vegan nut butters, you'll need a Vitamix! (A Nut bag would probably be really handy too.)
For someone who really makes a lot of nut milks, they may even want this dedicated non-dairy milk machine!
Instant Pot
For no-soak beans cooked in under 1 hour (great for your electricity bill), an Instant Pot is the way to go.
Grinder
If you have a vegan friend who loves to bake vegan sweets, chances are they'll need to make grind flax seeds to substitute for eggs! This coffee grinder would be the ideal gift for them!
I've tested vegan dessert recipes with and without the flax egg, and it really makes a difference!
Ice Cream Maker
It can be hard to find the perfect vegan ice cream- just slightly less difficult than finding a good vegan cheese- so why not gift a (very good) friend who loves being in the kitchen this ice cream maker? That way he or she will never have to go without their favorite dessert!
Coffee Lovers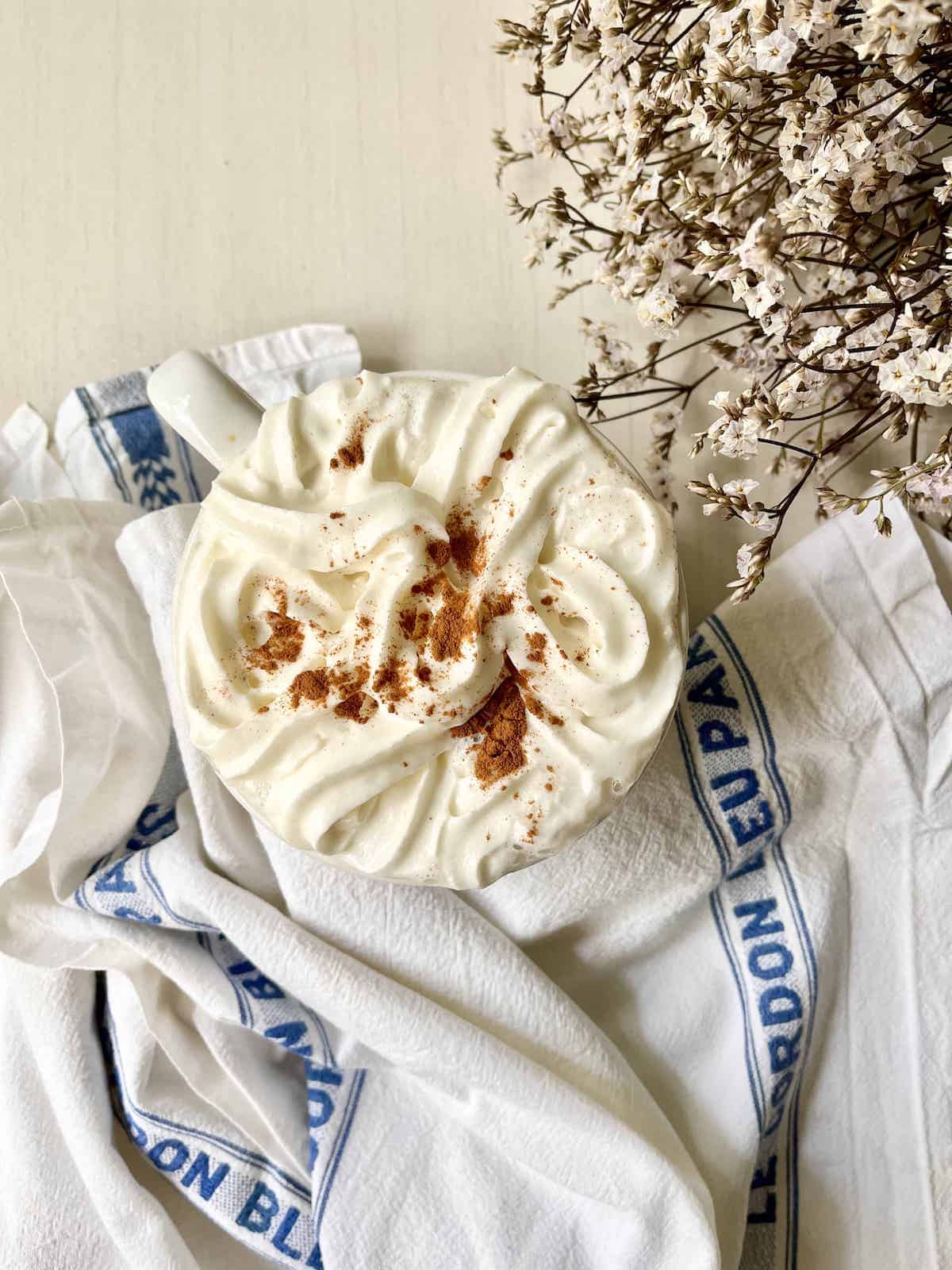 If there's a special somebody in your life that loves coffee, this Breville Barista Express would be the perfect gift! He or she would never have to trek out to Starbucks again!
Others
How about a vegan cookbook? Home cooks can never have too many of them! (Assuming space permits.)
This would be especially helpful for new vegans!
What are some of your favourite vegan foodie gifts for Christmas? If you've enjoyed the ideas in this gift list, would you like to sign up for my newsletter?