Unfortunately, many Chinese dishes aren't vegan- Chinese people love pork for one!- but it doesn't mean you can't enjoy Chinese food if you're plant-based! Try these 24 vegan and vegetarian Chinese New Year recipes for a delicious CNY!
Jump to:

If 24 vegan and vegetarian dishes are not enough, here's a link to 21 more delicious Vegan Asian recipes to grace your festive table! Chinese New Year cooking- well cooking for any party really- can be a bit stressful, so here's a CNY meal planning guide showing how 1 person can prepare the meal stress free. (Recipe suggestions are, unfortunately, not all vegan. For more non-vegan ideas, check out this grand list of over 75 CNY recipe ideas.)
Noodles = Long Life
A noodle dish is a must on the Chinese New Year table- just remember not to cut the noodles or you'll achieve the reverse effect! (And annoy all the Asian elders.) For other Chinese Long-Life Noodle dishes (mostly non-vegan), check out this link.
Sweet dessert recipes
Chinese New Year is all about symbolism- the foods we eat represent a better year ahead, and dessert recipes are a must as they represent a sweet year ahead! For more symbolic (sadly not vegan) Chinese New Year foods, try these 12 Golden CNY recipes.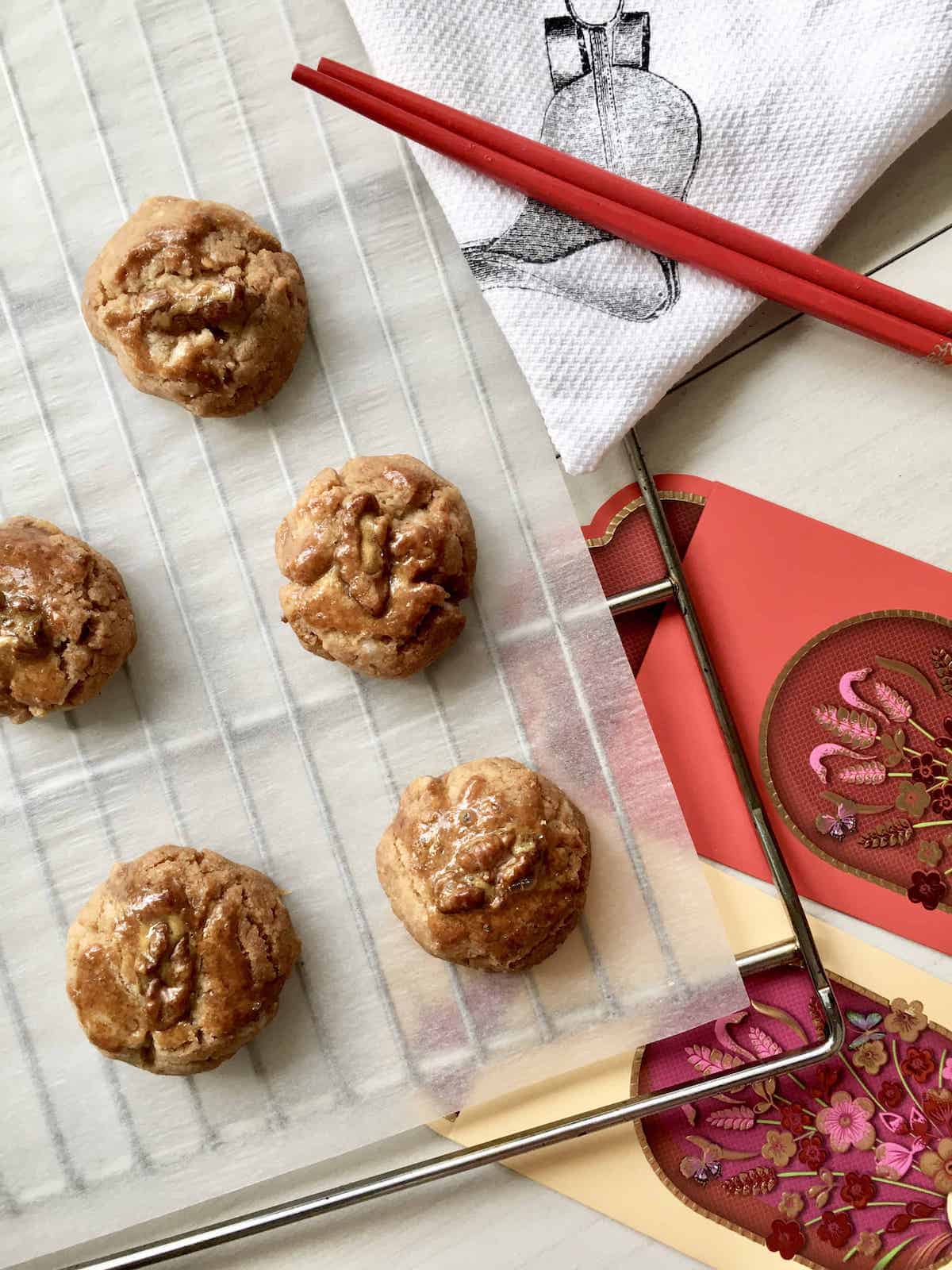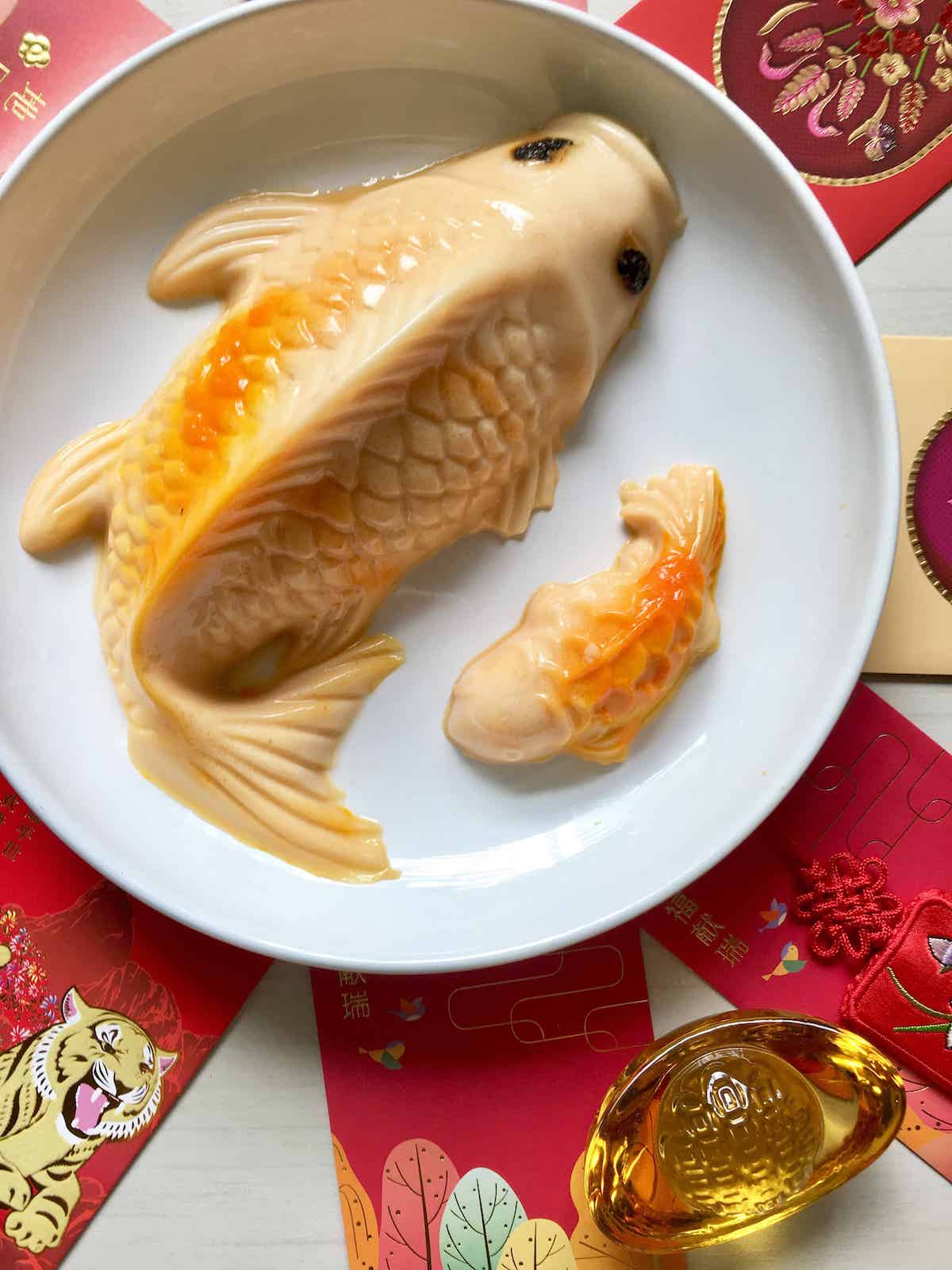 Savoury Snacks
Sometimes, Chinese New Year snacks can feel like sweetness overload, what with pineapple tarts, butter cookies, walnut cookies, almond cookies... if you are more of a savoury person, try these recipes instead!
Asian Drinks
These days, most Chinese families stock up on soft drinks for Chinese New Year- make these homemade Chinese drinks for healthier yet easy and tasty alternatives!
Chinese Bao Buns
Who can say no to bao buns? The trend in Chinese communities is to make baos that resemble the zodiac of the year, so for 2022 it should be tiger mantou buns!
Vegetable dishes for CNY
Vegan Tofu Recipes for Chinese New Year
Tofu is 1 of the most common vegan and vegetarian ingredients as it takes on flavours very easily and is protein packed- Chinese people have been making tofu for centuries so we have a LOT of tofu recipes! (I've kept it to just 3 here as many vegans complain about tofu overload.)
If you make any of these vegan and vegetarian Chinese recipes, don't forget to tag me on social media! (@greedygirlgourmet)
You may also like these recipes, which are some of the most popular on Greedygirlgourmet: