8 Easy and Delicious Longevity Asian Noodle CNY recipes for long life!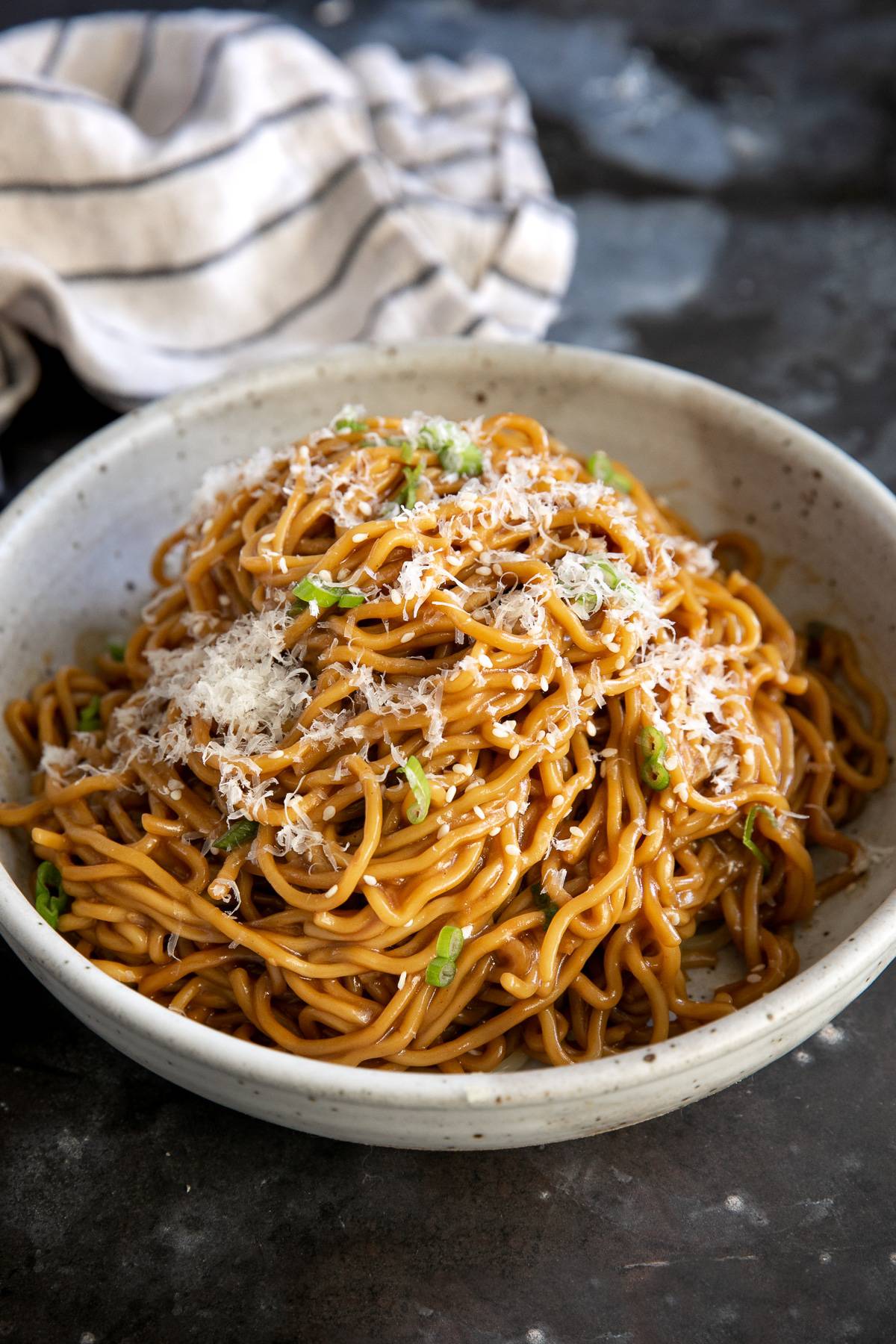 Jump to:
With Chinese New Year fast approaching, you might be stressing over what to cook. (If so, here's an easy CNY menu that 1 person can prepare all by his- or herself! Also, if you have vegan family members or guests, here are 23 vegan CNY recipes for an inclusive-menu!)
There are the Chinese New Year cookies to bake, the snacks to prepare, new clothes to buy, cleaning of the house... To make things easier, I've collected 8 Longevity Asian Noodles recipes (and over 70 general CNY recipes) for you!
Note: these noodles are stir-fried, but if you prefer soupy ones, try this easy vegan Asian noodle soup recipe that's done in 20 minutes without using a stock cube!
If rice isn't your thing, I also have 17 Asian recipes to help you use up leftover rice for your next family gathering!
Chinese New Year traditional beliefs
If you've hung out with any Chinese person or eaten at a Chinese restaurant, you probably won't be surprised to hear that Chinese people can be pretty superstitious. (I have a friend who only enters her hotel room after knocking- this is a common Chinese practice to politely inform any spiritual residents inside of your arrival so as not to offend them!)
This quirk comes to the fore during Chinese New Year, which is rife with symbolism.
For example, the period before Chinese New Year is marked by a frenzy of cleaning, as nothing should be thrown out during the 15 days of the lunar new year. If not, you'll be throwing all your (good) luck for the upcoming year away!
And- appreciated by many kids- we always wear new clothes (at least on the 1st day) so that the next year will be 1 in which we can buy lots of new garments!
Long Noodles = Long Life
Superstitions reigns at the Chinese New Year table as well: we eat dumplings because they look like gold ingots, nuts because the word (in Chinese) sounds like fertility and sweets to usher in a smooth and sweet year.
For more luck, try these 12 auspicious golden dishes to bring you $$$ in 2022!
Likewise, there's always a plate of noodles on the CNY table because it symbolises long life: just make sure to NEVER CUT THE NOODLES. If not, you'll be cutting your lifespan short! The longer the noodle, the longer your life will be! (Which is why we also eat noodles on our birthdays.)
Also note the number of recipes- 8- considered a lucky number in Chinese because it is a homonym for getting rich!
In Singapore, you can eat mee siam stir-fried (dry) or with gravy (mee siam kuah):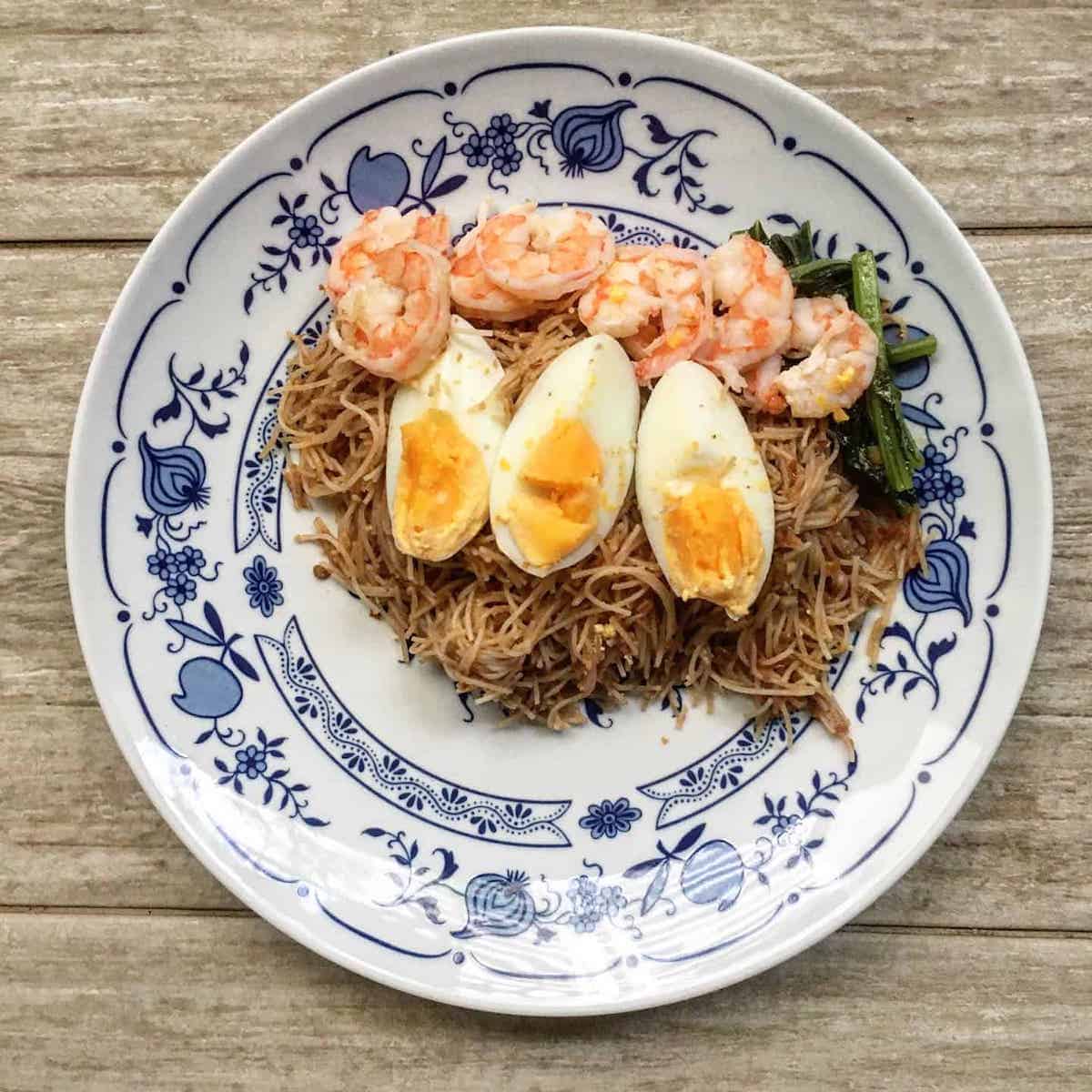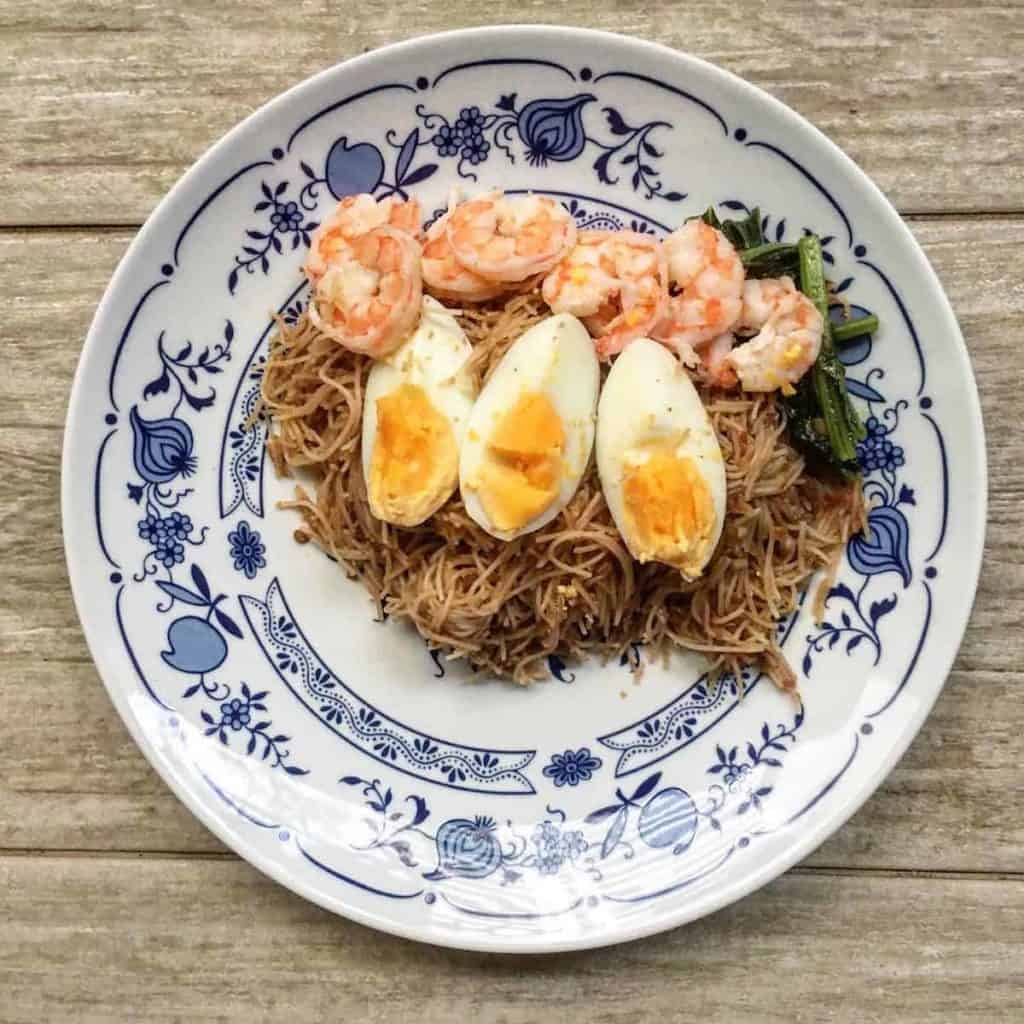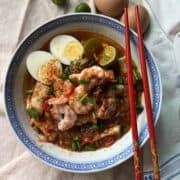 Garlic, soy and parmesan noodles
If you're tired of traditional Chinese food, try this 4.8-star noodles by The Forked Spoon which is very unusual: it calls for soya sauce and parmesan cheese!
Try this garlicky noodle recipe.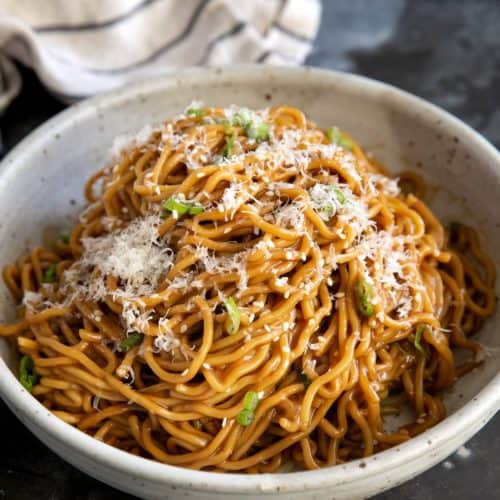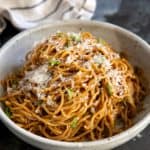 Dakdoritang noodles
It's no secret that I love Korean recipes so I was thrilled to see a noodle version of Dakdoritang (originally a chicken stew) by Fitsianfoodlife!
Click here for the Dakdoritang recipe.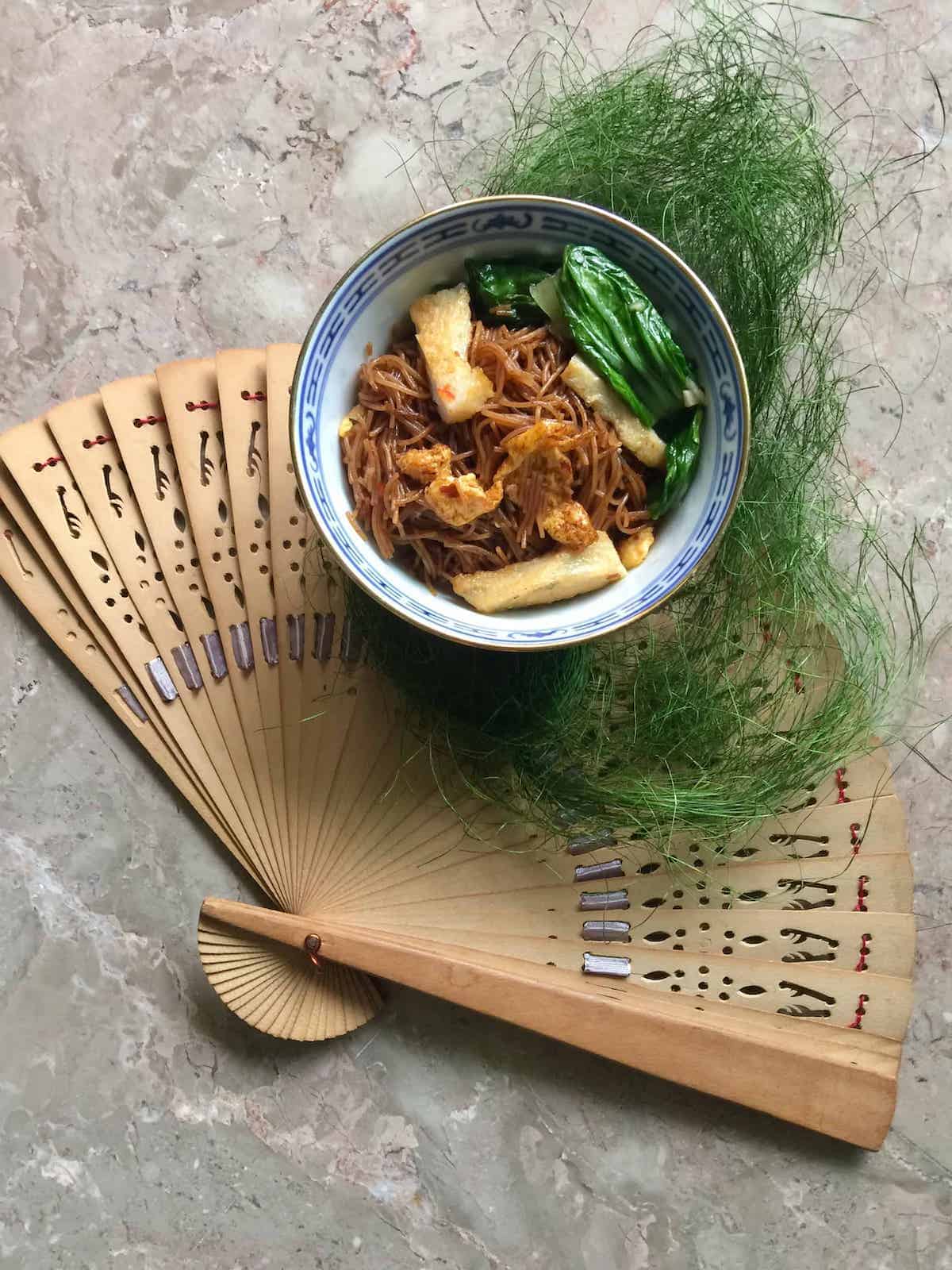 Spicy Singapore bihun goreng (mee hoon) recipe
Bihun goreng, also known as stir fried mee hoon noodles, is a classic Singaporean noodle dish- you can find it in 99.9% of Singapore's famous hawker centres (street food) and it's also cooked in many Singaporean homes.
Check out the spicy noodle recipe here.
Sichuan chilli with garlic noodles
Sichuan chillies are deliciously mouth-numbing and super appetising- I feel like salivating just looking at that photo by Drive Me Hungry. Moreover, it only takes 10 minutes to whip this feast up!
Click here for the Sichuan noodle recipe.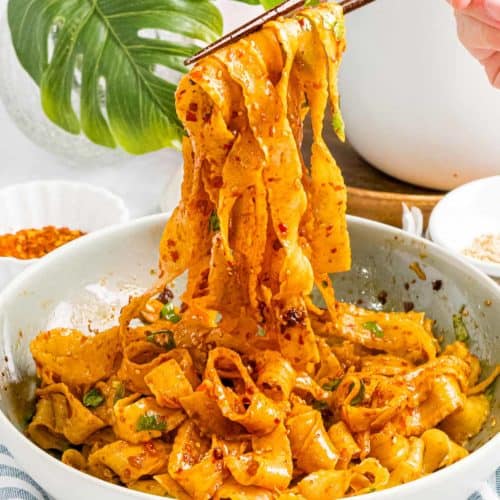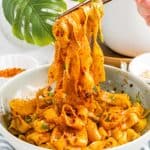 XiAn Cumin Noodles
XiAn food has become very popular in recent years and Cumin Lamb noodles is 1 of the famous dishes. Sadly, lamb is an acquired taste amongst many East Asians (not me, I love lamb chop!) so switching the protein to chicken, as Fitsianfoodlife has done here, increases the audience for this delicious dish!
Click here for the Cumin Noodle recipe.
Vegan Mi Goreng
Stir fry noodles, or mee goreng, is a super common dish in Singapore, but everyone has their own version of the sauce- in fact, I shared my own version a little above, which uses tamarind for a bit of tang! Try this Vegan Punks version and see which one you like better!
Click here for the plant-based noodle recipe.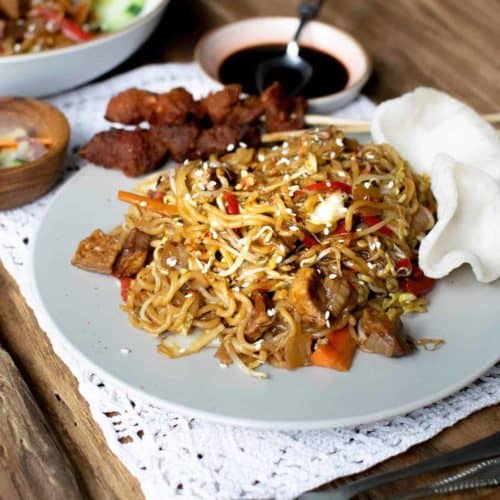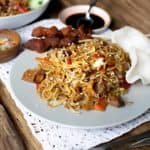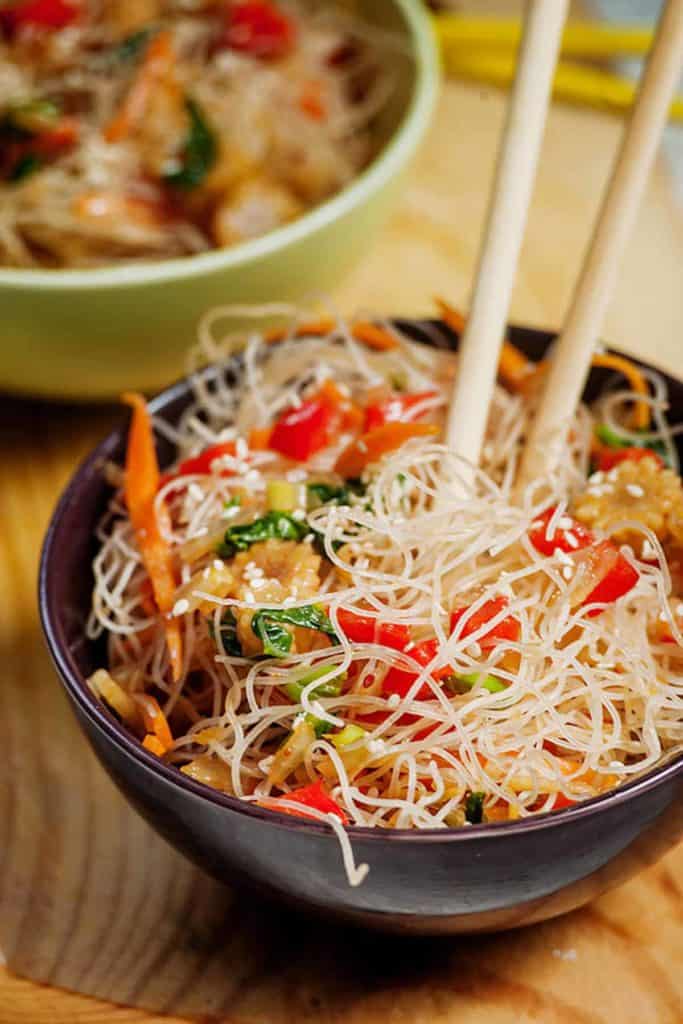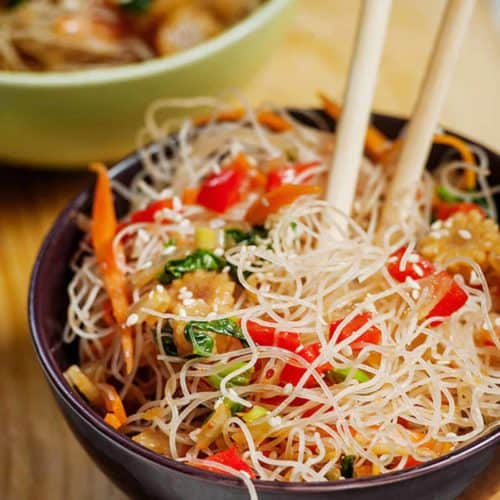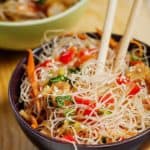 Which of these Asian longevity noodles is your favourite? Before you go, here are some other CNY recipes that may interest you!
Other CNY recipes