10 Easy and Delicious Longevity Noodle CNY recipes for long life in 2023!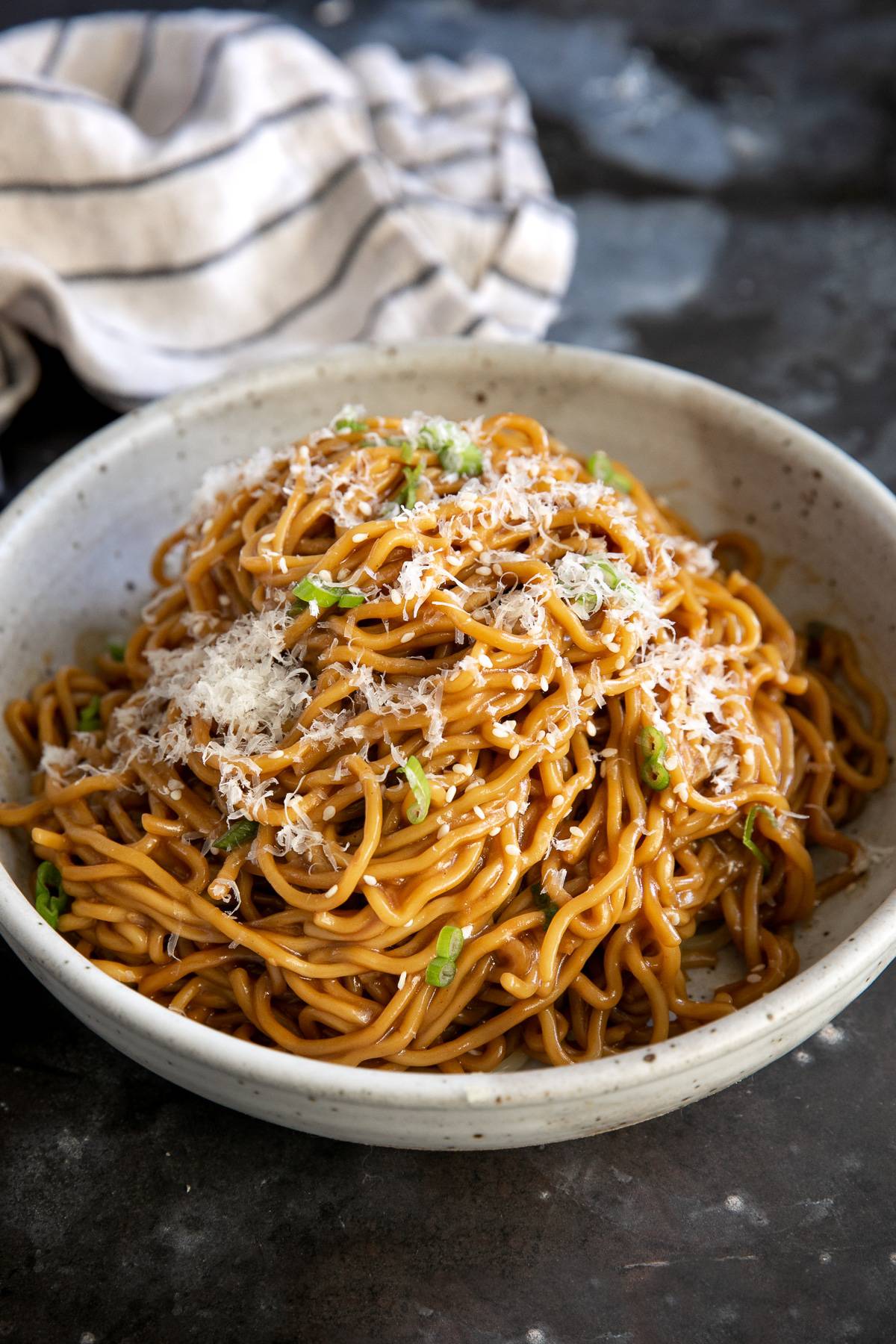 Jump to:
With Chinese New Year fast approaching, you might be stressing over what to cook. (If so, here's an easy CNY menu that 1 person can prepare all by his- or herself!)
There are the Chinese New Year cookies to bake, the snacks to prepare, the cleaning of the house...
To make things easier, I've collected the following 9 Longevity Asian Noodles recipes (and over 70 general CNY recipes) for you! If you specifically want rice noodle recipes, click here.
Note: these noodles are stir-fried, but if you prefer soupy ones, try this easy vegan Asian noodle soup recipe that's done in 20 minutes without using a stock cube!
If noodles aren't your thing, I also have 17 Asian recipes to help you use up leftover rice for your next family gathering! Unfortunately, we're always left with a ton of food after Reunion Dinner, so waste not, want not!
💭 Traditional CNY Beliefs
If you've hung out with any Chinese person or eaten at a Chinese restaurant, you probably won't be surprised to hear that Chinese culture has a lot of superstitions. (For example, I have a friend who only enters her hotel room after knocking- this is a common Chinese practice to politely inform any spiritual residents inside of your arrival so as not to offend them!)
This quirk comes to the fore during Chinese New Year, which is rife with symbolism for good fortune.
For example, we always wear new clothes (at least on the 1st day) and be given red packets of money so that the next year will be 1 in which we are rich enough to buy lots of new garments!
🍜 Long Noodles = Long Life
Superstitions reigns at the Chinese New Year table as well: we eat dumplings because they look like gold ingots, nuts because the word (in Chinese) sounds like fertility and sweets to usher in a smooth and sweet year.
Likewise, any Lunar New Year banquet worth its salt will always a plate of noodles on the CNY table because it symbolises long life.
Just make sure to NEVER CUT THE NOODLES. If not, you'll be cutting your lifespan short! The longer the noodle, the longer your life will be! (Which is why we also eat long-life noodles during birthday celebrations and other special occasions.)
Note: For more luck, try these golden dishes to bring you $$$ and good luck in 2023!
👩 Expert Tips
Tip #1: When recipes call for white pepper, remember that less is always more. White pepper has a super strong flavor and can be overpowering. (Also, black pepper is not a substitute!)
Tip #2: The key to Chinese stir-frying is high heat, to give it the smoky flavor. (Hard to recreate at home with our less powerful burners though.) Your spatula is constantly in motion as you only want seconds of contact between the ingredients and the hot wok, so remember to do your mis en place, and place all the pre-cut ingredients in a small bowl nearby.
Tip #3: Different types of noodles are cooked differently. Dried noodles may need to be boiled in a large pot of water whilse fresh noodles can sometime be stir-fried immediately. Always follow the package directions! Also, if there are no Asian grocery stores near you, you can always use pasta in a pinch! I like Angel Hair Spaghetti myself!
🥘 Recipes
Shrimp Fried Rice Noodles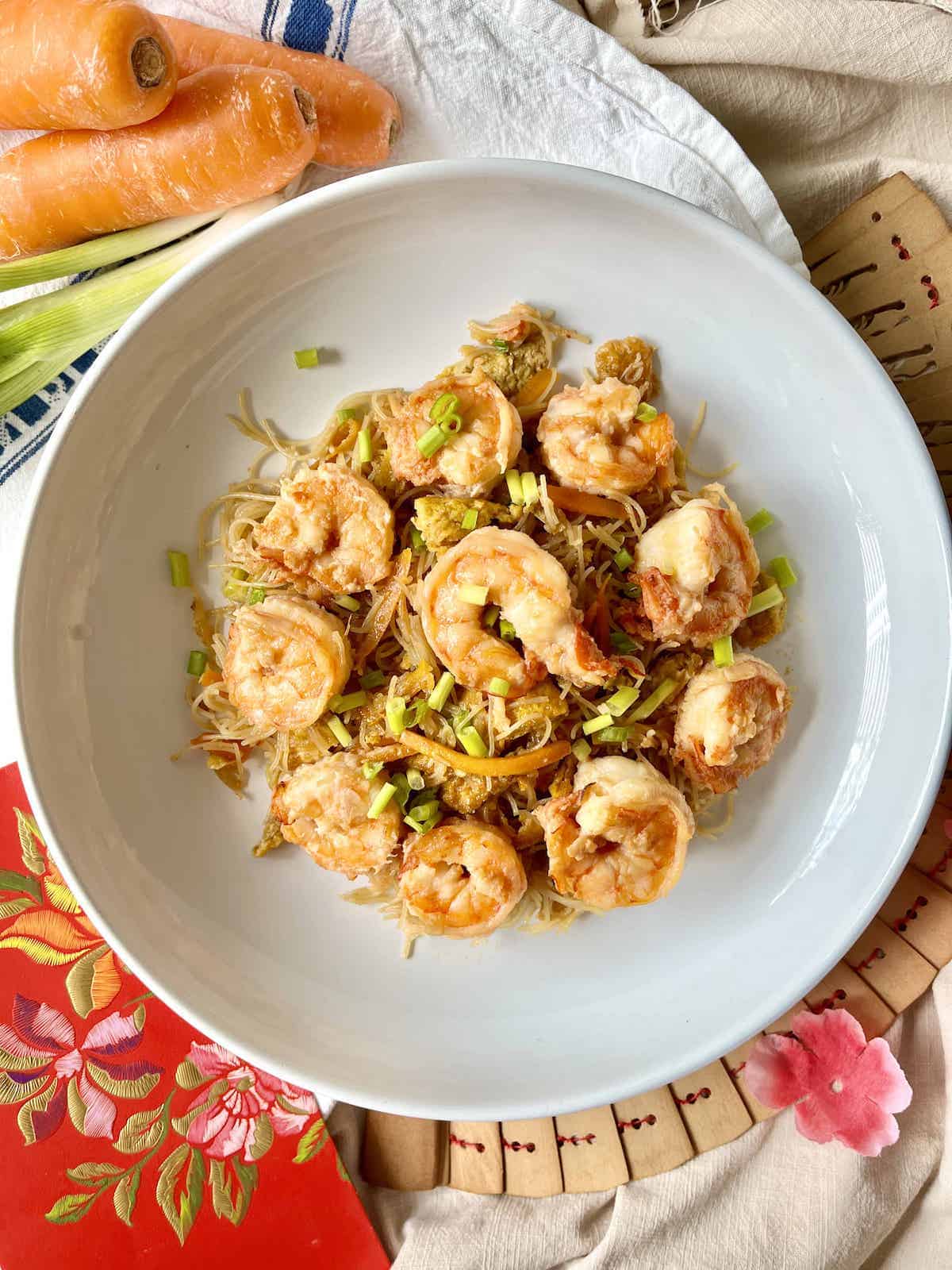 Shrimp Mei Fun (Fried Rice Noodles)
Shrimp Mei Fun is an easy Stir Fried Thin Rice Noodles Dish. Packed with shrimp and vegetables, it's a complete meal with fibre and protein that cam be made in under 30 minutes!
Click here for the Cantonese takeout copycat recipe!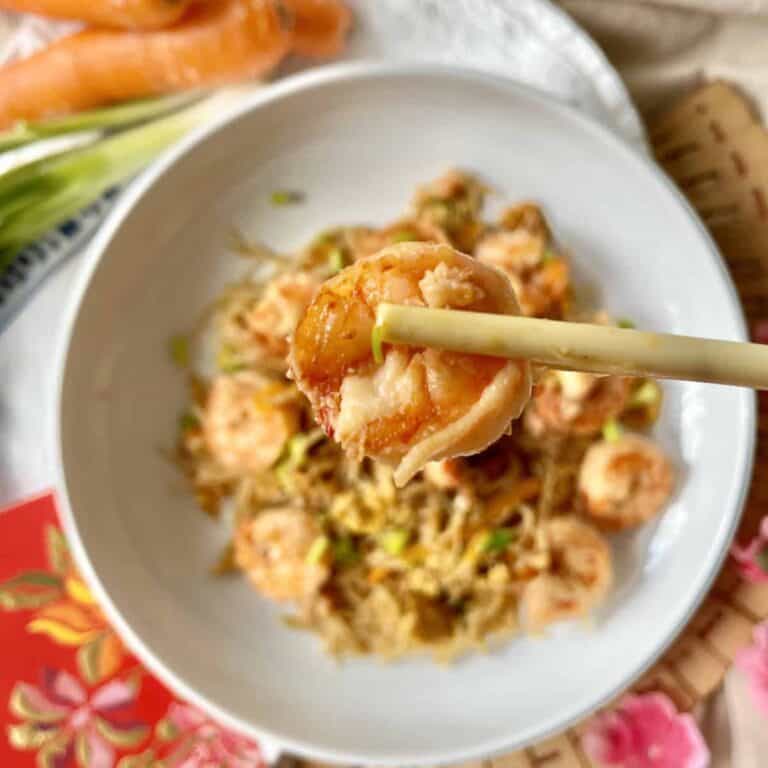 Stir-Fried Vermicelli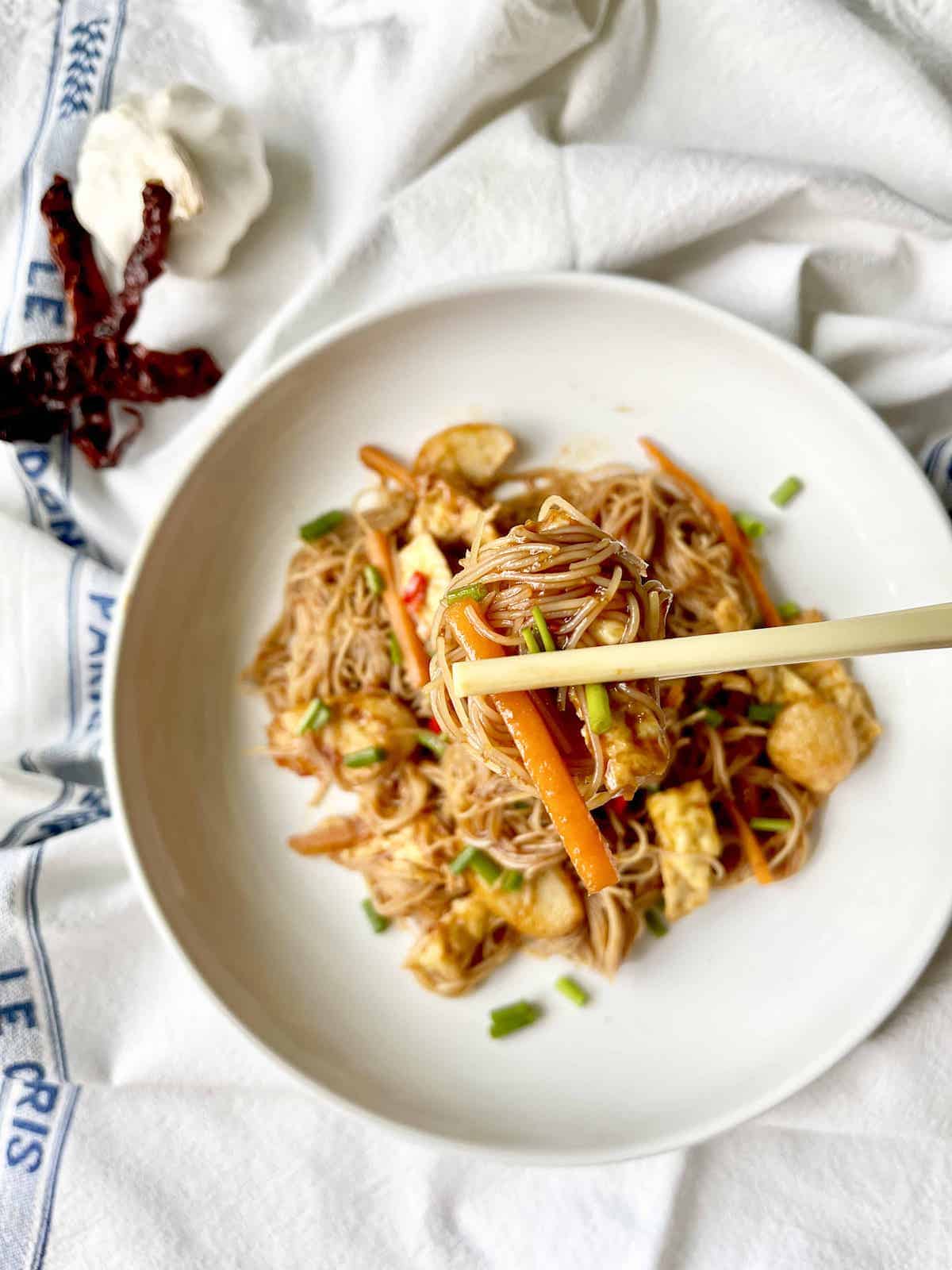 This easy recipe is a popular dish in Singapore, where it's often eaten for breakfast! The recipe doesn't require any chicken broth so you can easily make it vegan by substituting oyster sauce for vegan oyster sauce, and using only vegetable proteins such as tofu.
P.S. they dish is made with Bihun, or thin white rice vermicelli, which is a great noodle to cook with as it's easy to make al dente (because it can be soaked in cold water instead of boiled before cooking.) Soaking also ensures the noodles don't become brittle and break into smaller pieces, a no-no for a longevity noodles recipe!
Spicy Singapore bihun goreng (mee hoon) recipe
Bihun goreng, also known as stir fried mee hoon noodles, is a classic Singaporean noodle dish- you can find it in 99.9% of Singapore's famous hawker centres (street food) and it's also cooked in many Singaporean homes.
Check out the spicy noodle recipe here.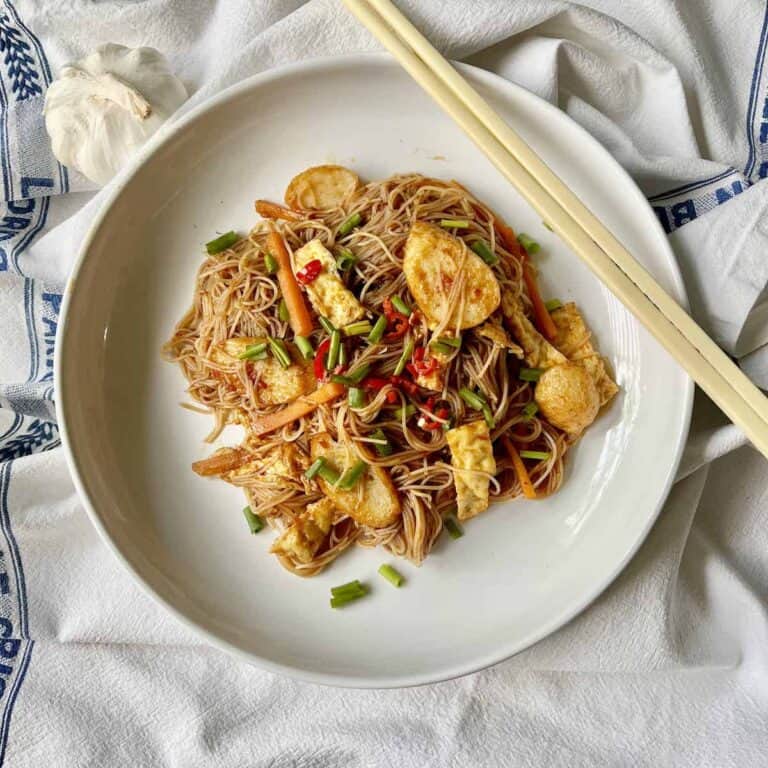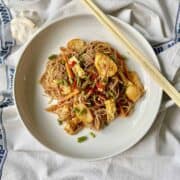 Thai Vermicelli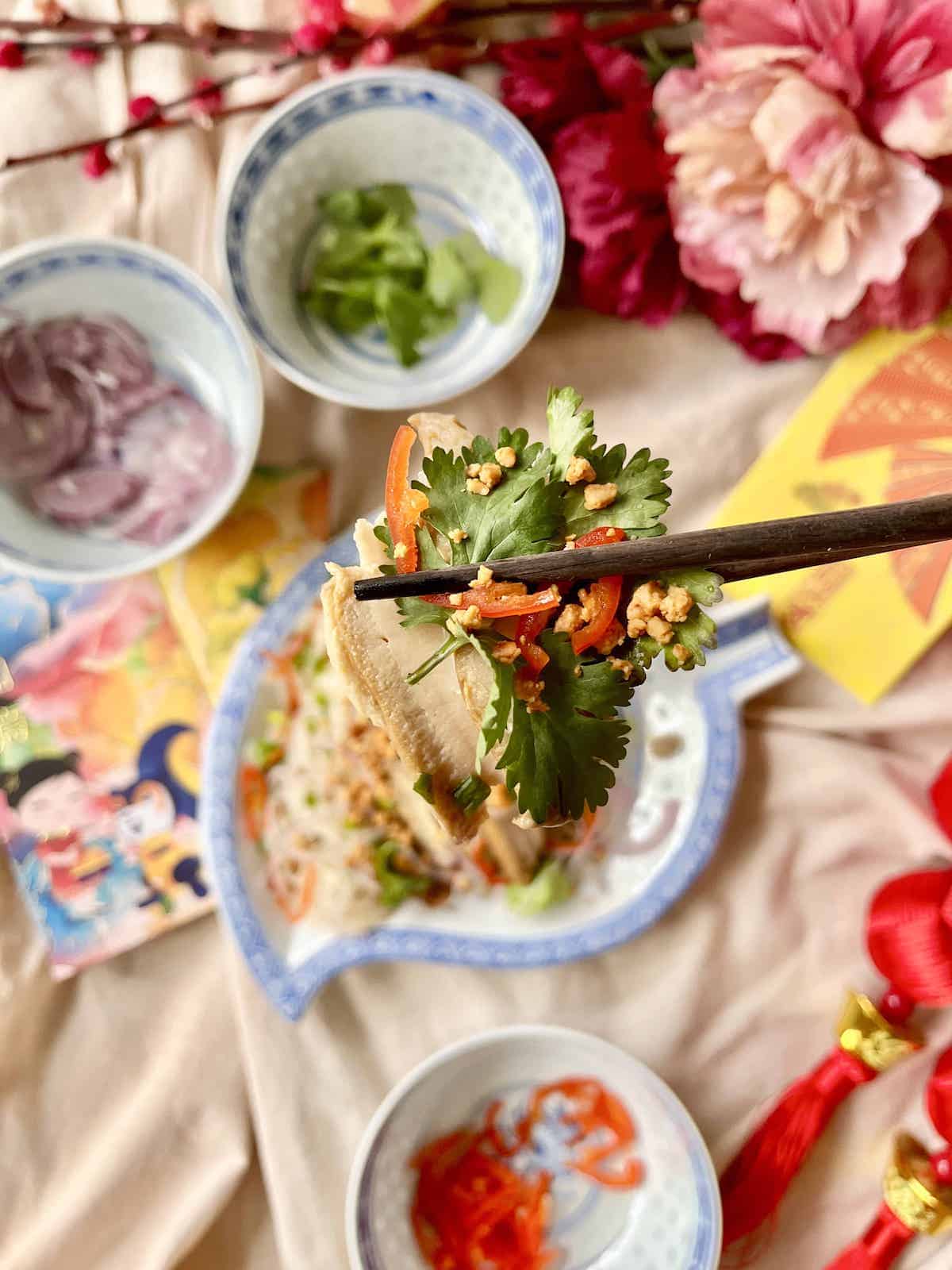 Thai Vermicelli Noodle Salad with Abalone
Tangy, sweet, spicy, and savory, this light Thai Vermicelli with Abalone Salad is a great make-ahead recipe for your Chinese New Year 2023 celebration dinner. It can even be a no-cook recipe, and is the perfect dish for beginner home chefs!
Click here for the abalone noodle recipe.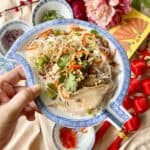 Drunken Noodles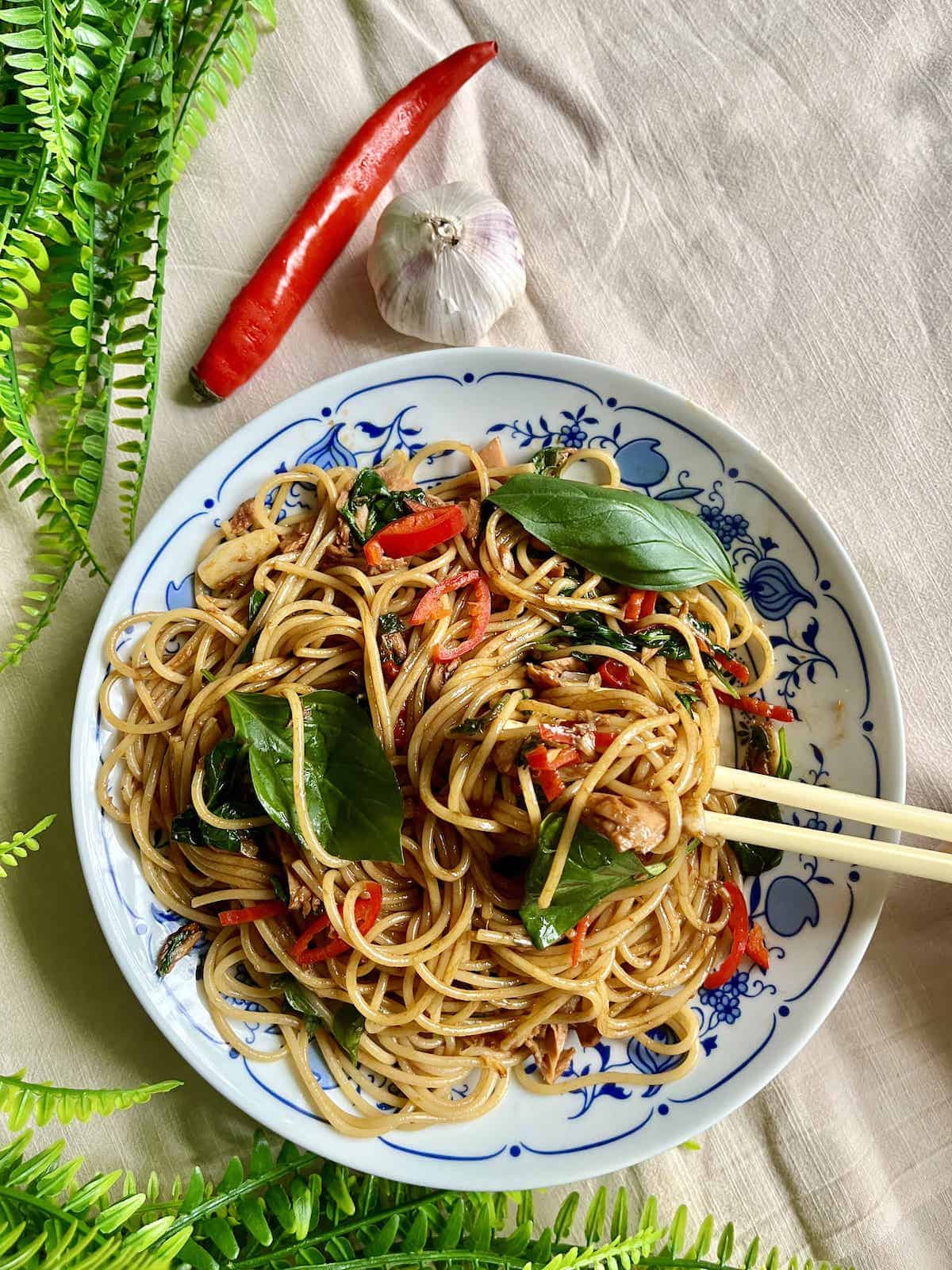 Easy Drunken Noodles Recipe (Spaghetti)
Click here for the easy Pad Kee Mao recipe.
Check out this recipe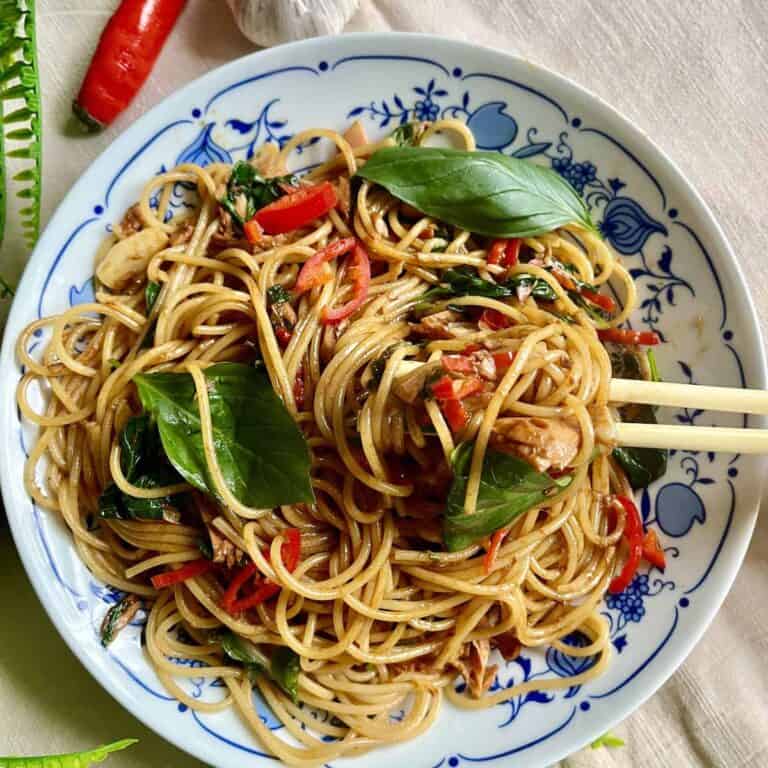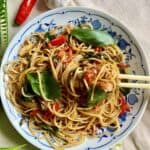 Mee Siam Goreng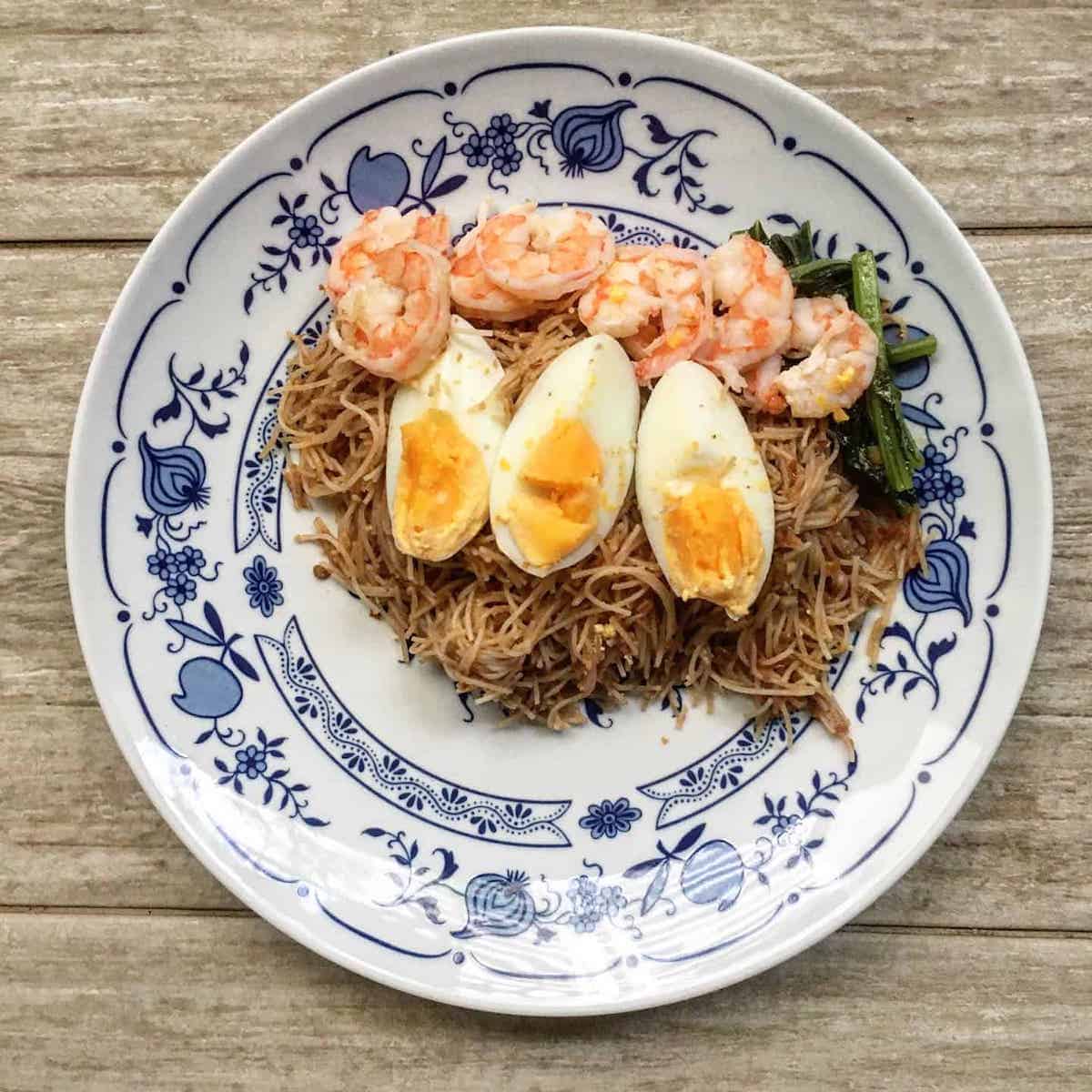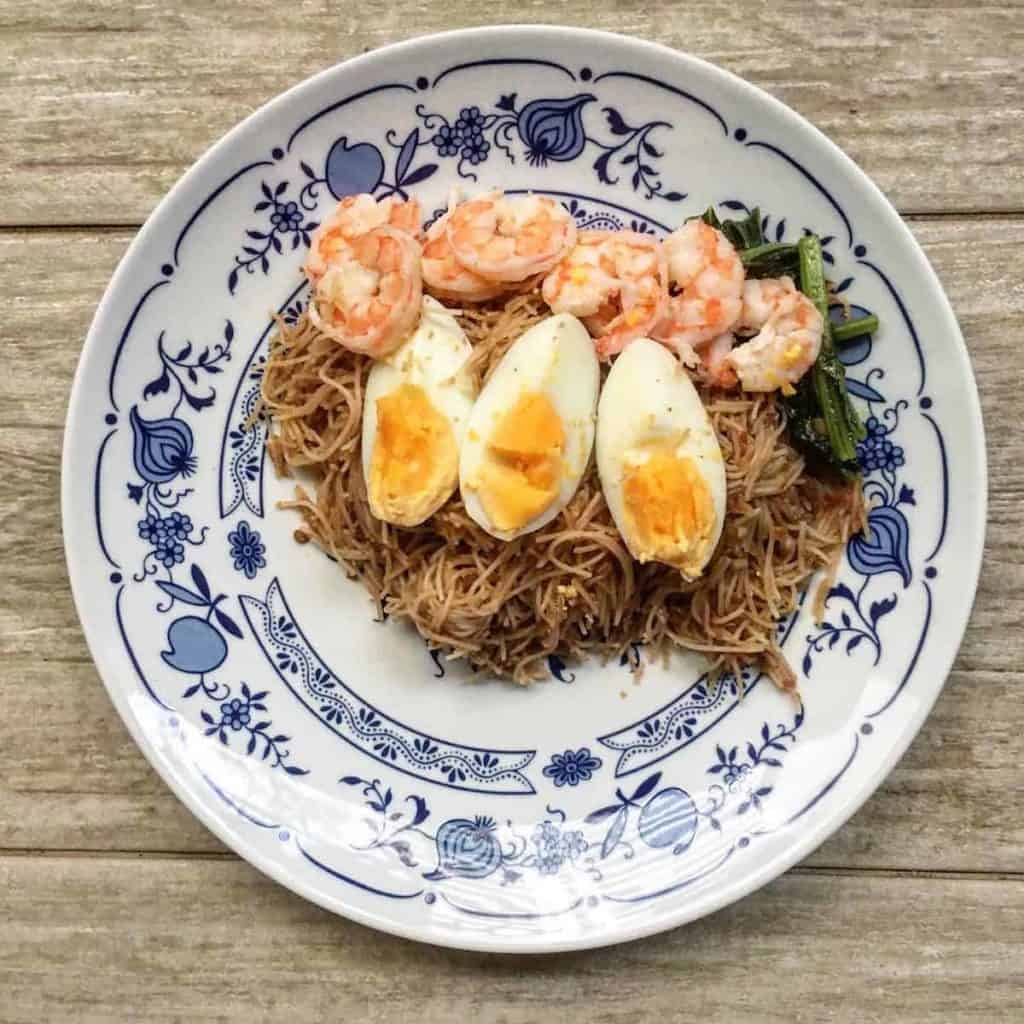 In Singapore, you can eat Mee Siam with gravy (mee siam kuah) or stir-fried as shown below.
Tip: Remember to use a neutral oil like canola oil (and not olive) to stir-fry this dish!
Authentic Singapore Dry Mee Siam Goreng
A popular breakfast in Singapore, dry mee siam goreng is sweet, spicy, salty, a little sour and altogether delicious! A feast for the senses but simple to make!
Click here for the singapore noodle recipe.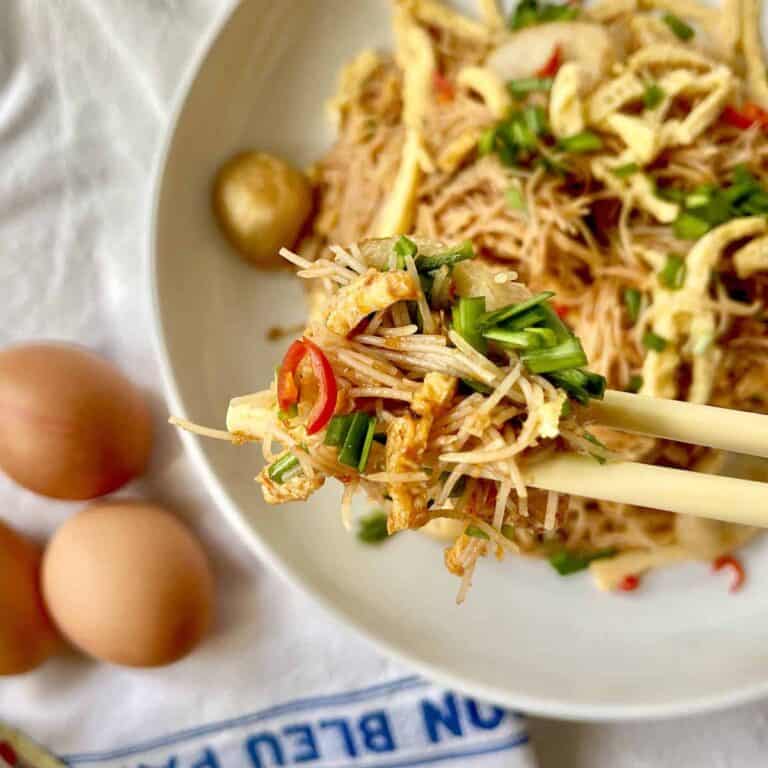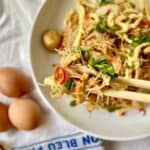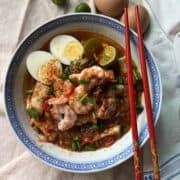 Fusion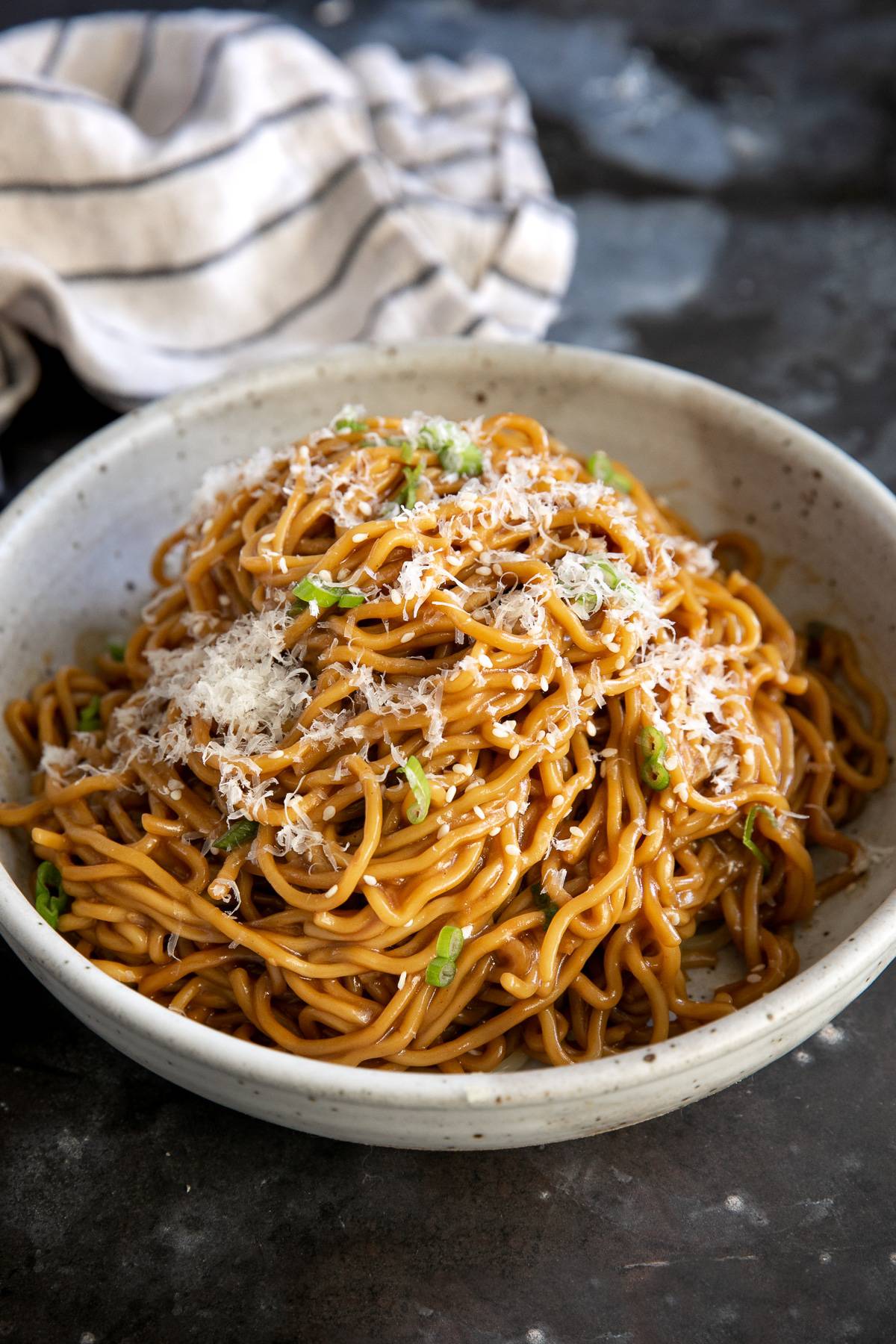 The soy sauce mixture is delicious with butter, as per this Butter Soy Mushroom recipe! If you don't have sesame oil, sprinkle some toasted sesame seeds or 1 of these best sesame oil substitutes on top instead, and you can replace dark soy with 1 of these substitutes or homemade dark soy sauce.
Garlic, soy and parmesan noodles
If you're tired of traditional Chinese food, try this 4.8-star noodles by The Forked Spoon which is very unusual: it calls for soya sauce and parmesan cheese!
Try this garlicky noodle recipe.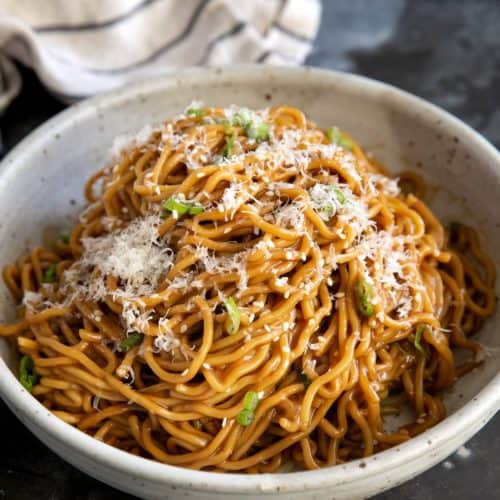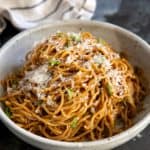 Spicy Sichuan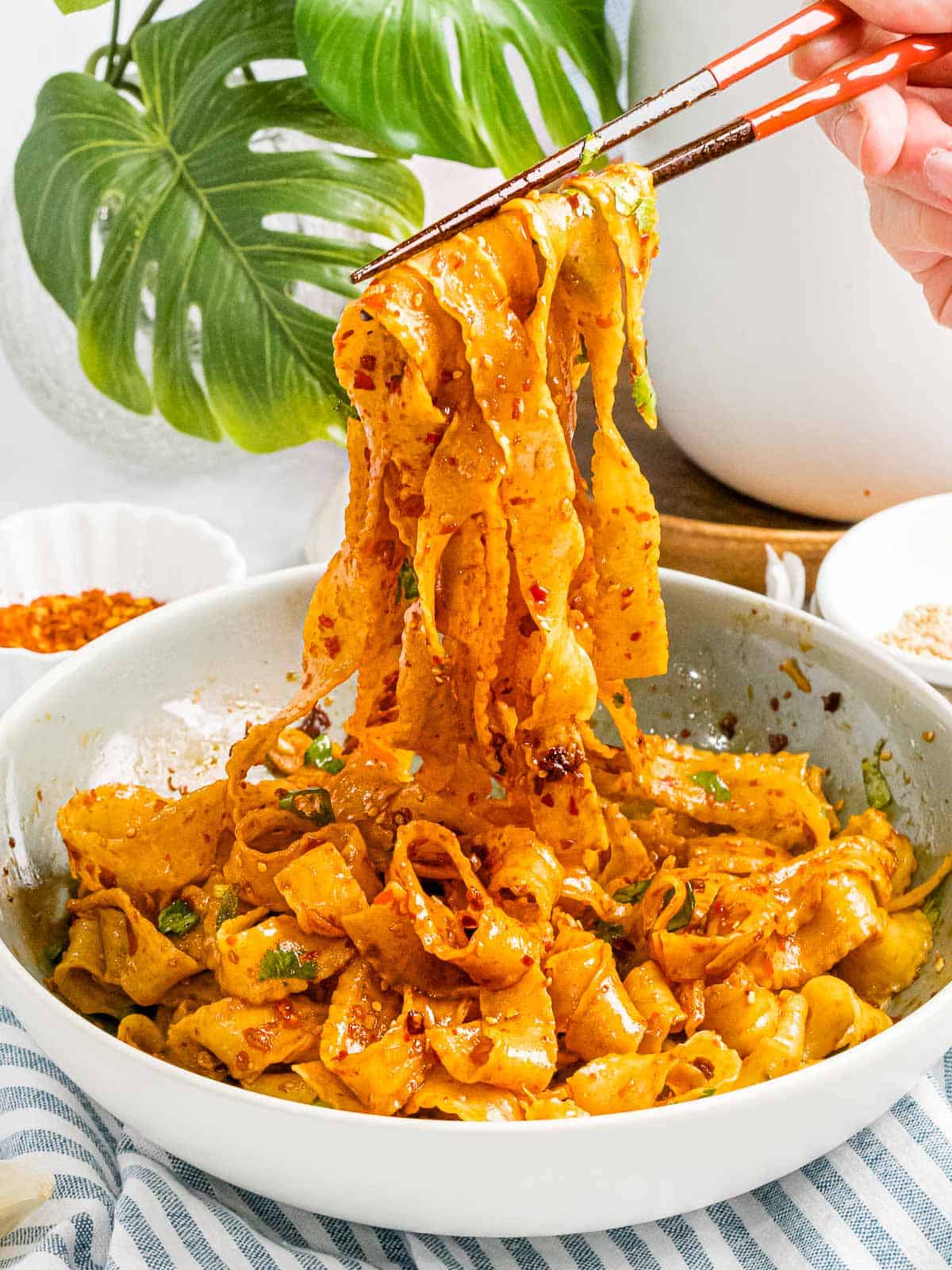 To make delicious wheat noodles healthier, add in some blanched bok choy for dietary fiber or bean sprouts for crunch!
Sichuan chilli with garlic noodles
Sichuan chillies are deliciously mouth-numbing and super appetising- I feel like salivating just looking at that photo by Drive Me Hungry. Moreover, it only takes 10 minutes to whip this feast up!
Click here for the Sichuan noodle recipe.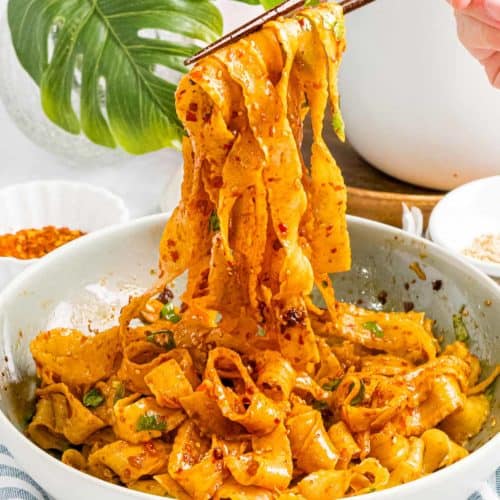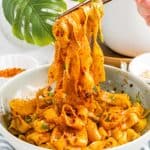 Vegan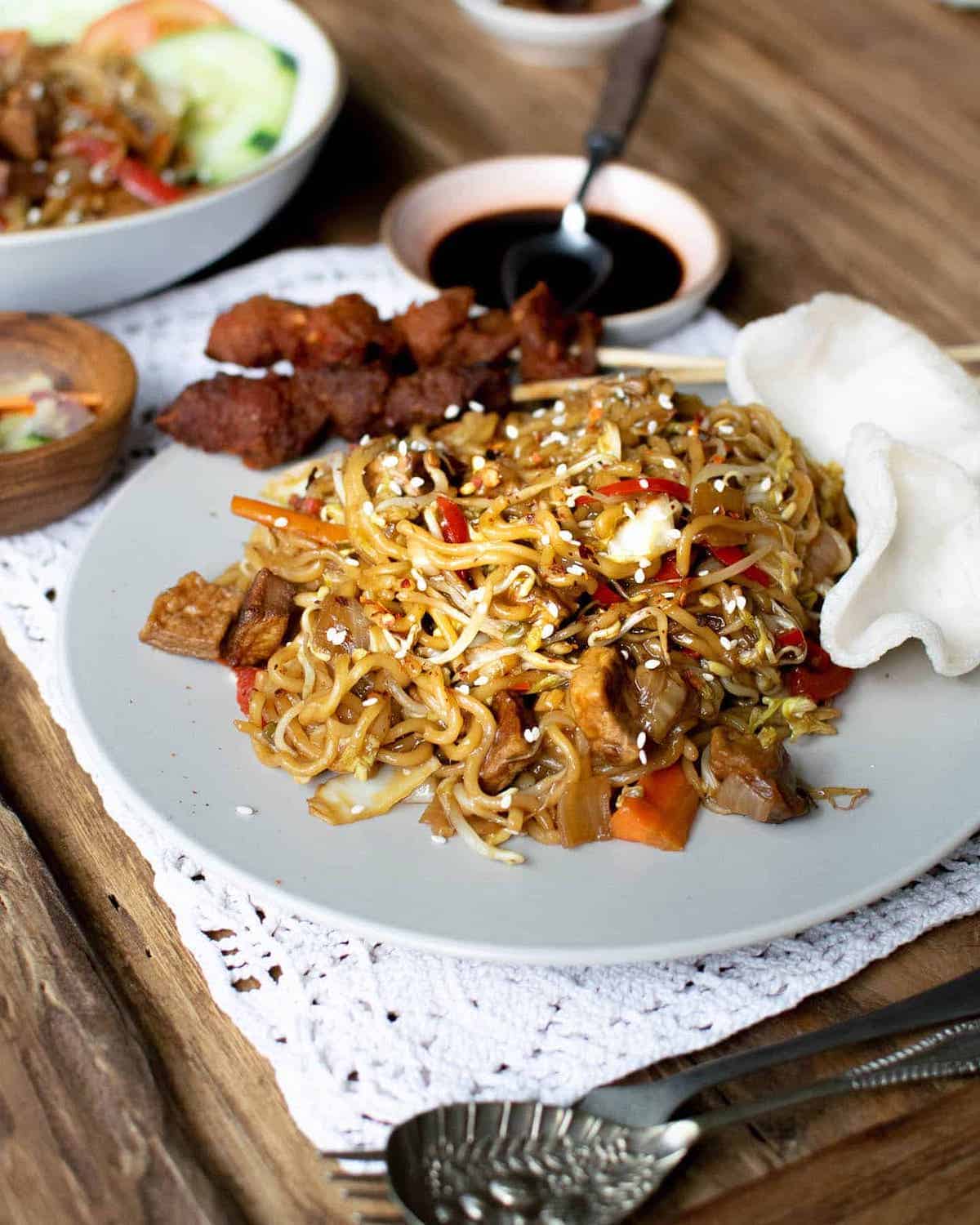 If you have vegan family members or guests, here are more vegan and vegetarian CNY recipes for an inclusive-menu!
For more umami, throw in some shiitake mushrooms and use peanut oil to stir-fry for more flavor.
Vegan Mi Goreng
Stir fry noodles, or mee goreng, is a super common dish in Singapore, but everyone has their own version of the sauce- in fact, I shared my own version a little above, which uses tamarind for a bit of tang! Try this Vegan Punks version and see which one you like better!
Click here for the plant-based noodle recipe.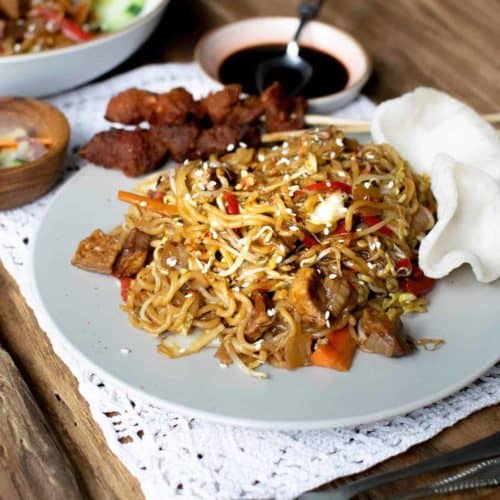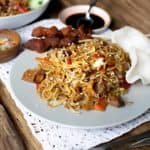 Chow Mein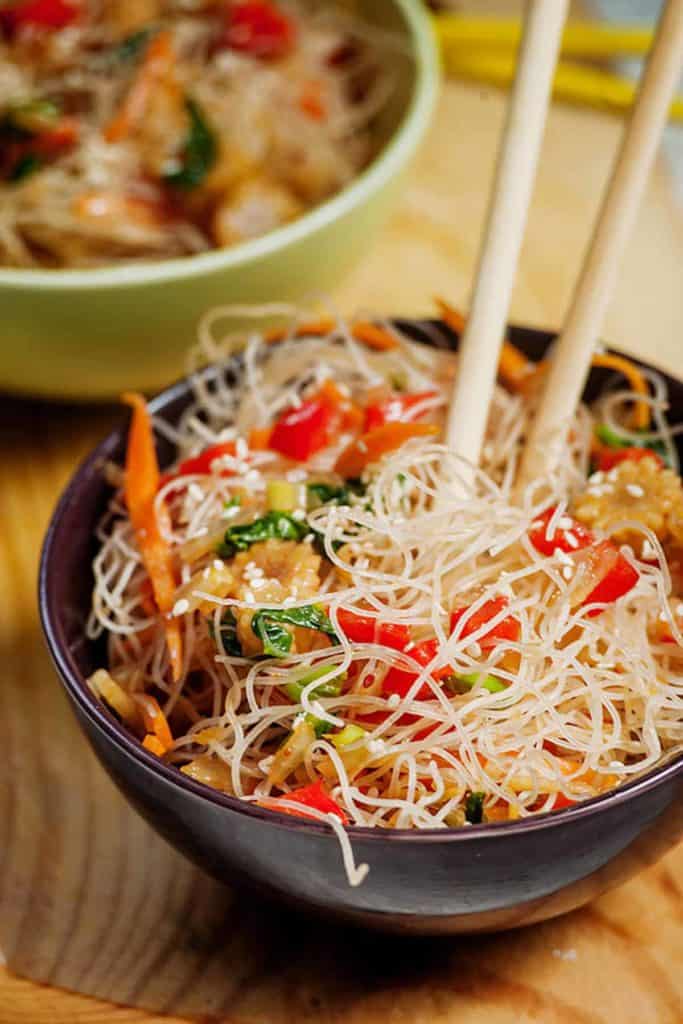 Found on the menu of most Chinese restaurants, it's not difficult to make your won Chow Mein at home. The beauty of this long life noodles recipe is that it can be made with anything from e-fu noodles to yi mein noodles!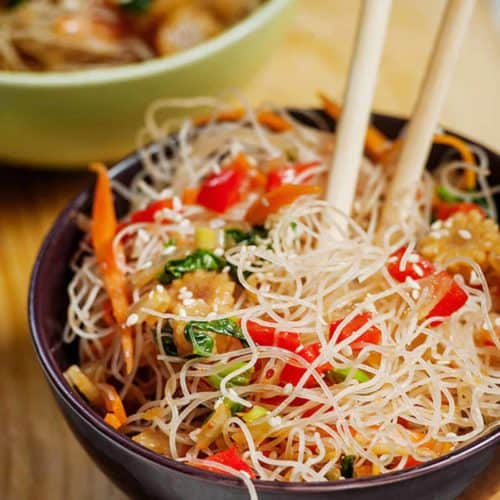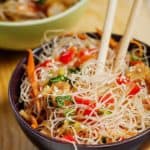 Which of these Asian longevity noodles is your favourite? Before you go, here are some other Spring Festival recipes that may interest you! If you've enjoyed these noodle recipes, would you like to subscribe to my newsletter?
Other Chinese New Year Recipes