Backlinks are an important part of being ranked by Google but it is SO hard to get free backlinks organically. One way to get easy backlinks is to be included in recipe round-ups by other food bloggers!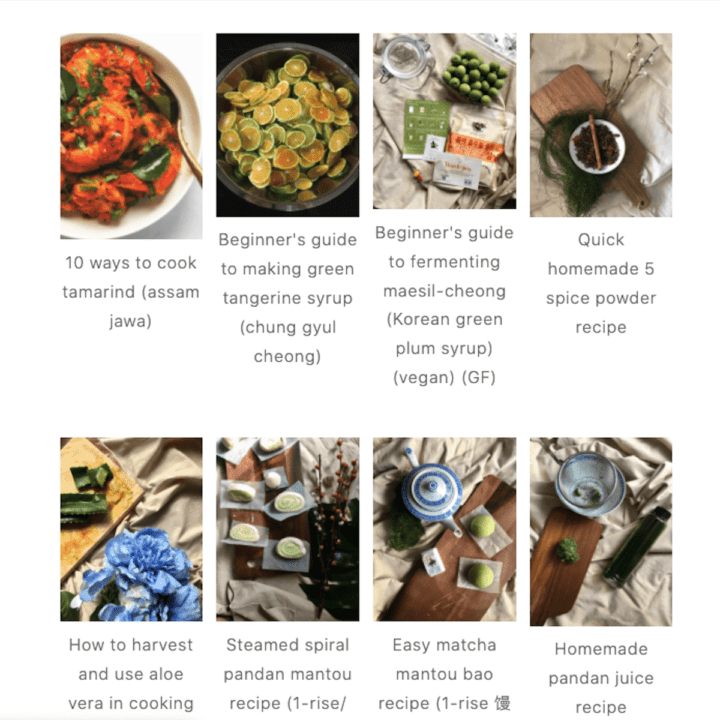 Jump to:
Note: if you're struggling to set-up your food blog, click here to learn how to set up a WordPress blog.
I have 20 food round-ups on Greedygirlgourmet- it doesn't sound like a lot but since I have a grand total of 87 posts on my entire blog, that makes 23% of my site round-ups! (Looks like I need to work harder and post more of my own recipes.)
So I spend a lot of time looking at other bloggers' recipes and thinking about what makes a post a good candidate to be included in a recipe round-up. (If you want some tips on writing your own recipe round-up, click this link for my top 10 tips!)
Note: a lot of my recipes were written before I learnt about food blog SEO and keyword research, so they need to be updated before they can be considered for inclusion in other bloggers' round-ups, unfortunately. Thankfully, I have still gotten a few backlinks through FB group recipe round-ups- very grateful to the bloggers who included me 🙂
There are also content round-ups for other blog posts- not just recipes- such as DIY articles etc and most of these tips would apply to them as well. (This post is actually a type of round-up too!)
Food blog SEO
If you're looking to learn more about backlinks & SEO for food blogs, I highly recommend the Top Hat Rank webinars- for summaries of each of these SEO webinars, click here.
Through them, I found out about the Cooking with Keywords, which has helped to increase my traffic by 150% in just 1 month! (Cooking with Keywords (CwK) teaches you about keyword research for food blogs, but you also need tools to do the research.
There are free and paid ones- I have tried Keysearch which costs about $13.60/month (click the link for a VERY long review), SEMRush and RankIQ. I highly recommend the latter- click here for a full RankIQ for food bloggers review, with info on how it improved my Google clicks by 88%!
For my full review of the CwK SEO keyword for food blogs course, click here. FYI I am an affiliate so I get paid for every sign-up through my link (please use it, LOL) but the stats don't lie so have a look at the Google Analytics graphs in my post on Cooking with Keywords!
For more informations of the SEO tools that I used to increase my Google traffic by 800% in 5+ months, click here. (It's a mixture of free and paid tools.) And for blogging tips that I've compiled from successful food bloggers, click here.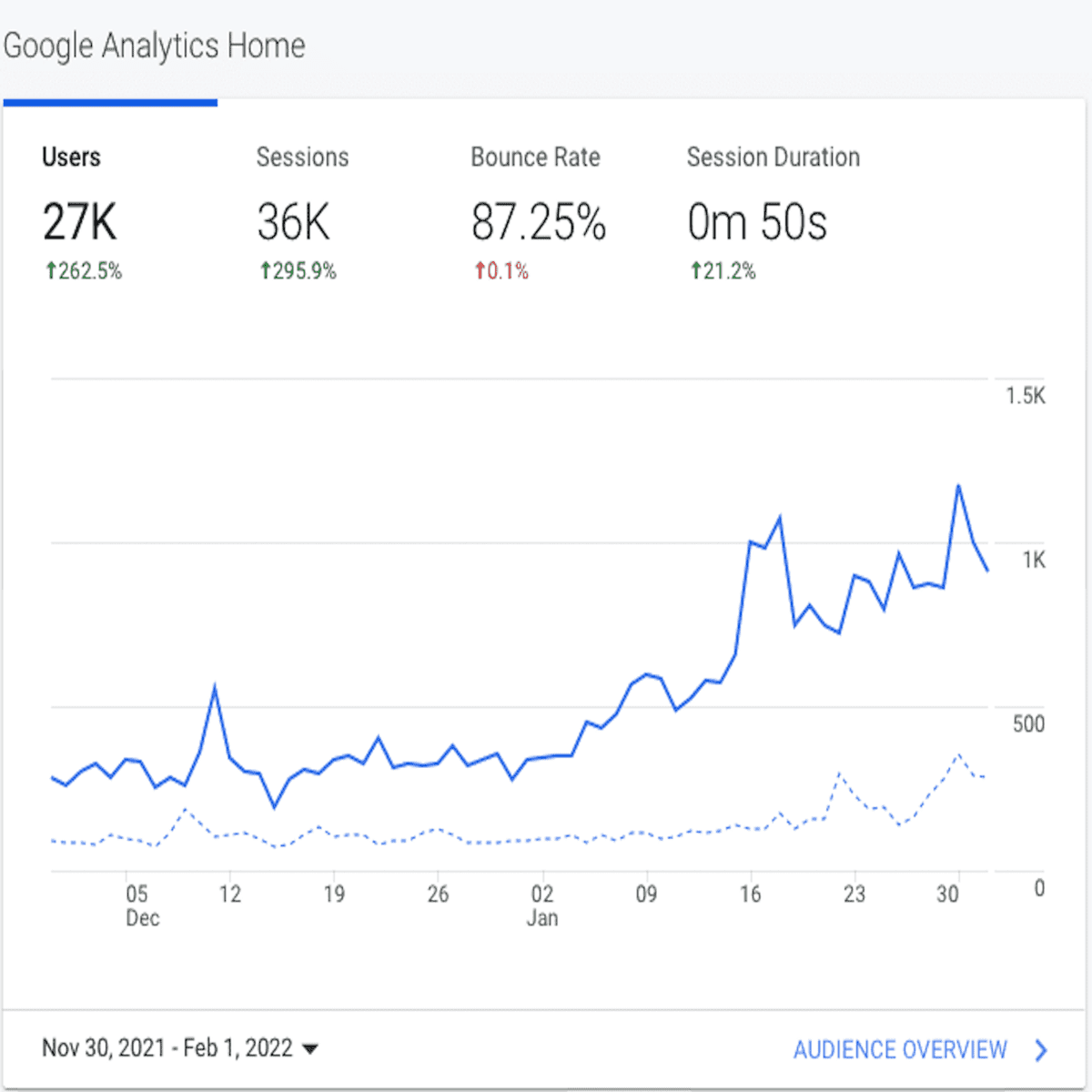 What are recipe round-ups?
A recipe round-up is a post which showcases a variety of recipes from different websites, all with a similar theme. For example, it could be based on a holiday (6 Asian cookies for Galentines Day), a type of diet (19 gluten free dips for Super Bowl) or a certain ingredient (8 kaffir lime food ideas).
Note: For how to create a recipe round-up, click here!
Why do them?
I can think of at least 4 reasons:
Boost traffic
According to Google Search Console, the 17th keyword that has brought me the most number of Google visitors in the last 28 days is 1 used for a round-up. Moreover, 2 of my top 10 traffic posts for 2021 were round-ups posts and so is 1 of my 8 most popular recipes in Jan 2022 (for which I did no keyword research). In other words, recipe round-ups can bring you significant traffic!
Note: Significant as in relative to the total amount of traffic your site gets- the amount of traffic my best performing round-up receives is probably the number of visitors a big blog gets in a second 😛 But we all have to start somewhere!
Internal links
We've all been told how important internal linking is for SEO, but sometimes it's hard to link to certain posts in a natural manner. Round-ups are a great way to feature such posts that you have no clue what to do with!
For example, when I first shared how to make natural pandan colouring and flavouring, I didn't have any recipes that required pandan juice at that time, so the recipe was an "orphaned" post on my blog (there were no internal links to it).
Hence, I decided to create this pandan recipe round-up and it is actually 1 of my 2021 top posts!
Blog Promotion
As the round-up features many bloggers, some of them may be kind enough to showcase your post on their blog or social media and thus give you a shout-out- to be honest, don't get your hopes up though as this isn't very common.
I don't think it's ever happened to me. At most, the blogger stops by my blog or instagram account to comment on the round-up post (thank you for taking the time guys 🙂 )
Photography
So many bloggers have beautiful photos and you're usually allowed to use 1 photo from the post you're linking to in your round-up, which is a great way of adding different types of photos to your blog. (For food photography props, click here.)
How to find them
The best way is through Facebook groups!
There are specific FB groups devoted to finding posts for round-ups and you can submit your relevant blog links.
Thanks to Casey Markee for mentioning these FB round-up groups in 1 of the Top Hat Rank Webinars (for summaries of these SEO webinars, click here):
Note: another course that Casey has recommended if you're looking to find out more about keyword research specifically for food blogs is Cooking with Keywords- i signed up and have found it to be the Best Decision I've made for my website (in terms of building traffic) to date.
For my full review of this keyword research SEO for food bloggers course, click here. (Do note that I am an affiliate of CwK so receive a commission for every sign-up through my site: I would be so grateful if you could help transform my blog from a money-draining endeavour to a money-generating one! :P)
Top tips
Images
Have beautiful images- I confess to being shallow and prioritising recipes which make you want to bite into the screen. It's tough- I still haven't mastered the art of taking them myself! For example, look at the featured image in this chicken round-up - 1 look at that photo and I was sold on the recipe!
Make sure people can save them! There have been posts that I wanted to include in my round-ups, but didn't as I couldn't actually download the images.
Right-size the photos: current best practice seems to be 1200W for images. (I'm still in the middle of updating all of mine so it's the pot calling the kettle black here.) If yours are too small, other bloggers may not want to use them in the round-ups as they won't look good on their site.
Optimize the images for SEO

the file sizes should be about 250kb or less. Large files slow sites, so if yours are too big, they won't be included. You would be surprised but I once wanted to include another blogger's recipe and here image was almost 3MB! Even after I optimised it using the maximum setting on Shortpixel, I couldn't get it to under 250kb, so I gave up. (Unfortunately, I didn't follow my own advice and 1 of the photos on this page is about 300ish kb- will have to try reducing again when I have time)
This isn't a deal breaker but it's always nice if you've already optimised the image names for SEO (Aleka teaches you how to do this in her Cooking with Keywords food blog SEO course.)
Upload your images to your blog at full-size
Content Curation
Go the extra mile
Some bloggers ask for this and others don't but it's always helpful if, along with the link, you include a 1-2 sentence summary of why your recipe should be included/ why it's amazing, as this reduces his/ her work.
I love this tip by Samantha Milner of recipethis- makes sense that she knows what she's talking about since she is an admin of a round-up group, RoundupPalooza: "As a creator and as a participant in round ups what i have found to be the best tip is to be consistent. At about 6pm everyday, i will visit the main round up groups and check all activity since i was last in the group. I will load the group by recent posts and then heart the top one. Then i know where to start the next day and i can scroll down and comment on all relevant round up requests until i am up to date again."
Follow-up
If you've been included in another blogger's round-up (and they've notified you), take the time to drop by and comment, or to share the post on social media. It's nice to be appreciated so I always take note of the bloggers who do that for me and try to link to them as much as I can!
Note: you can also set up a (free) Google alert which will notify you whenever your blog is mentioned, so that's a way to keep an eye on what round-ups you've been included in.
If you do recipe round-ups yourself, what are the things you look out in a post before you include it?
Feel free to leave a comment and I'll be happy to include your tip in this post, with a do-follow link to your food blog if it fits the post 🙂 (Let me know in the comment if you want your tip to be considered for inclusion as not everyone does- and don't forget to leave your blog website so I can link to it!)