If you've always wondered how much a food blogger can make in 2023, or you're feeling discouraged in your food blogging journey and need some encouragement, here is a list of some of the highest paid food bloggers out there, as well as some of their blogging tips to help you make it too!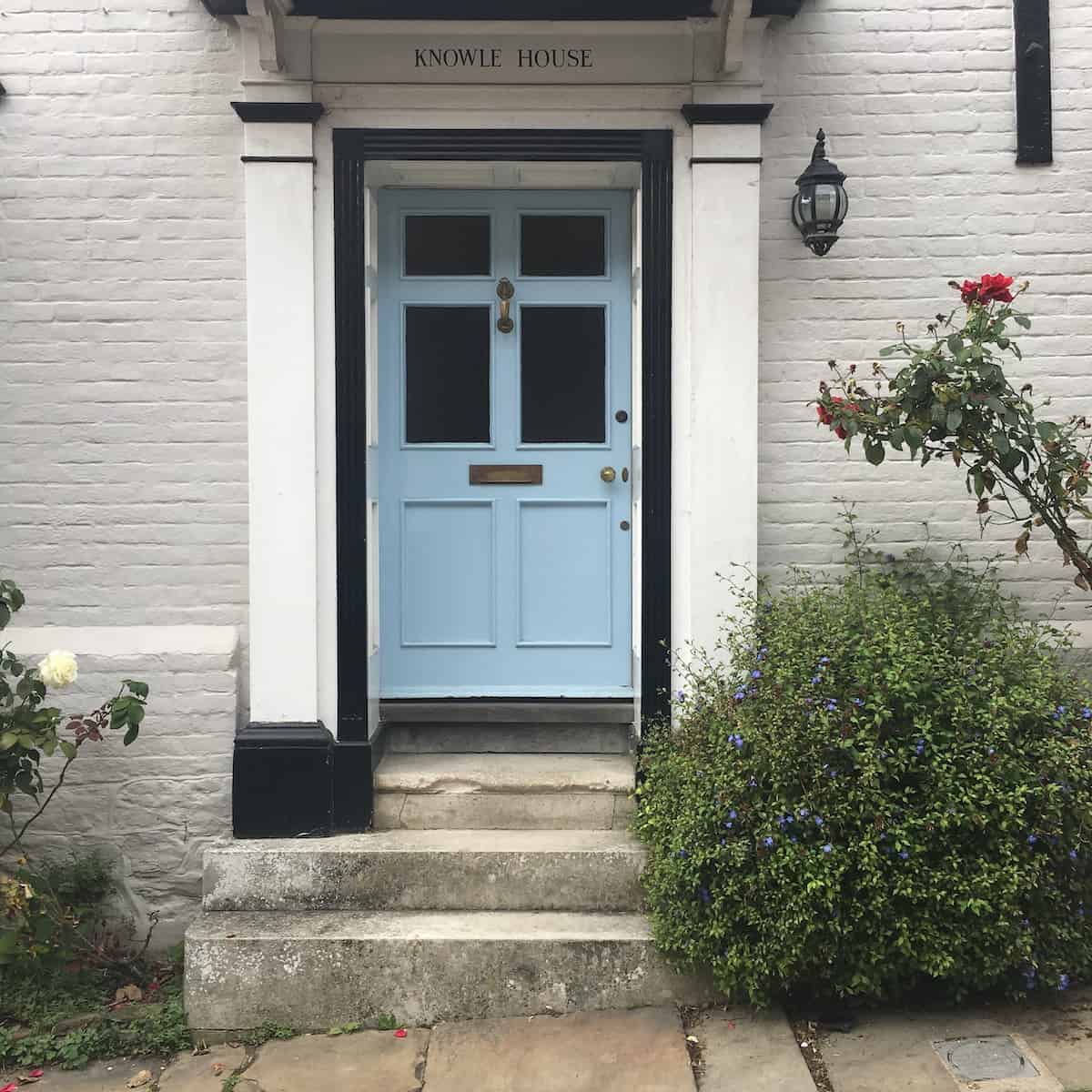 Jump to:
If you're as nosy a food blogger as I am, you love finding out how much other food bloggers make, partly to inspire you to hang in there when the food blogging gets tough!
It's also useful to learn monetisation tips, as some bloggers share their blogging strategies along with the financials. So I thought I'd compile a list of the highest paid food bloggers that I could find for your viewing pleasure! 🙂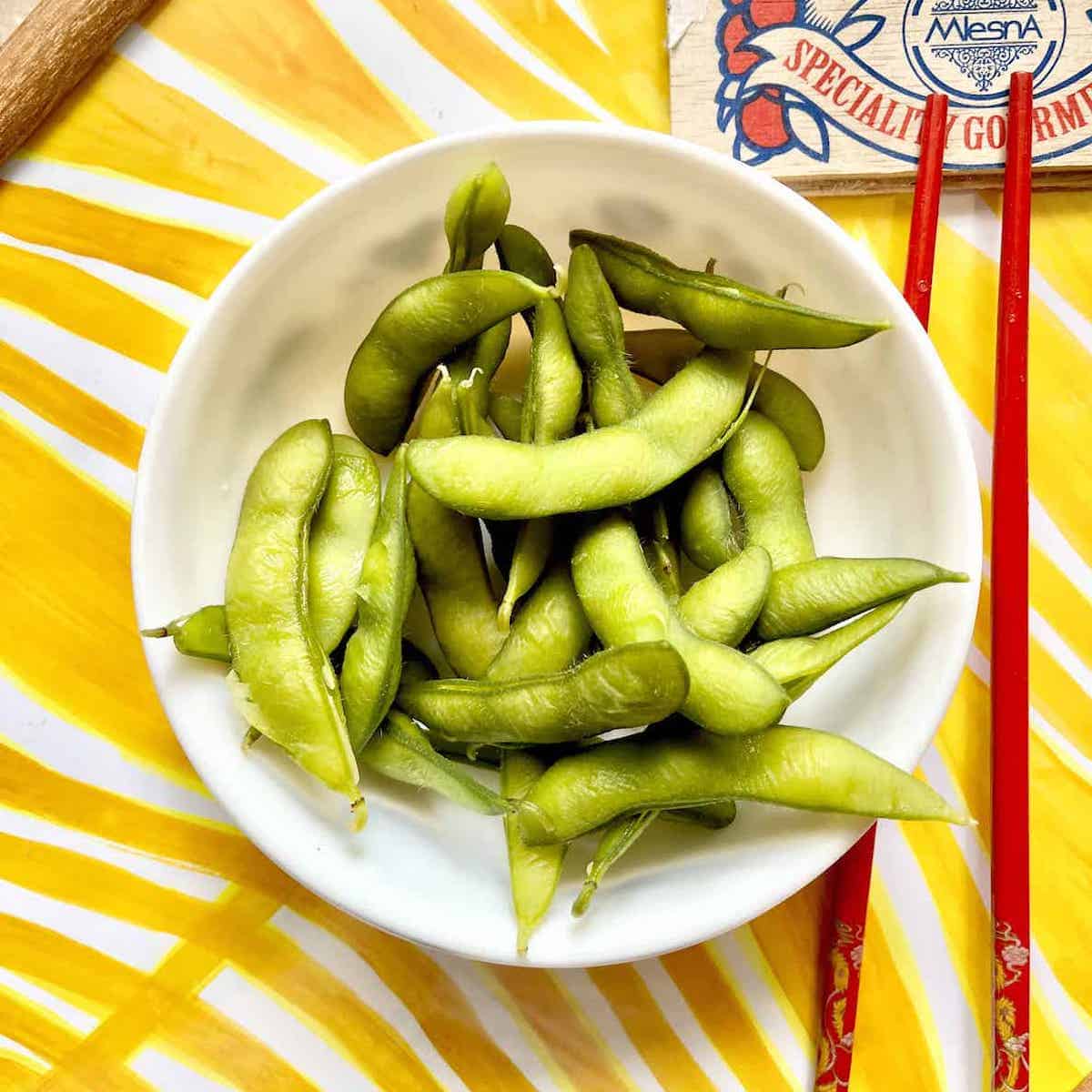 Note: as not all food bloggers share their income details, there are definitely others out there that earn more but the ones on this list are the highest paid food bloggers whose incomes I could find info about 🙂
(Or whose income reports have interesting insights for other bloggers.) For example, Sally's Baking Addiction is a huge site- it was even on CNBC! - but all she's said is that she earns enough to make it her full-time job, which isn't enough info for me to put her on this list.
Also, when I say food bloggers, I'm referring specifically to recipe blogs and not food review or restaurant websites. In Singapore, which is where I'm based, the most profitable food bloggers are actually restaurant review sites and not recipe sites 🙂
How to Monetise Blogs
If you're new to blogging, you may wonder how bloggers even earn money.
In fact, most non-bloggers- such as my extended family who loves to ask "When will you become a functional member of society and start using your MBA?" (:P)- usually go "Is blogging even a real job?!"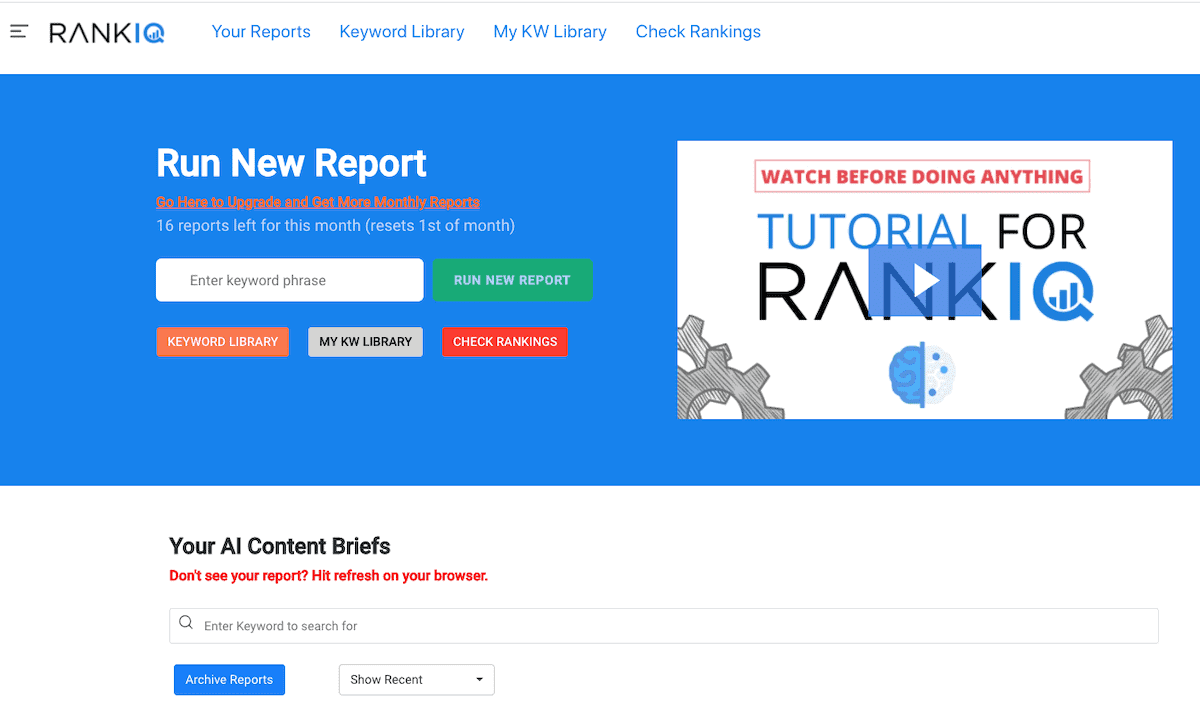 According to a RankIQ bloggers' survey in 2022, bloggers make their money through several income streams:
ads (42-44% of food blogging income)
affiliate products (10% of food blogging income- for other blog niches, affiliates usually make up a bigger percentage of website income)
sponsored product reviews
their own products
online courses
Now that we've covered that, let's see what your future earning potential is when your food blog takes off! 🙂
Random Food Blog Monetisation Findings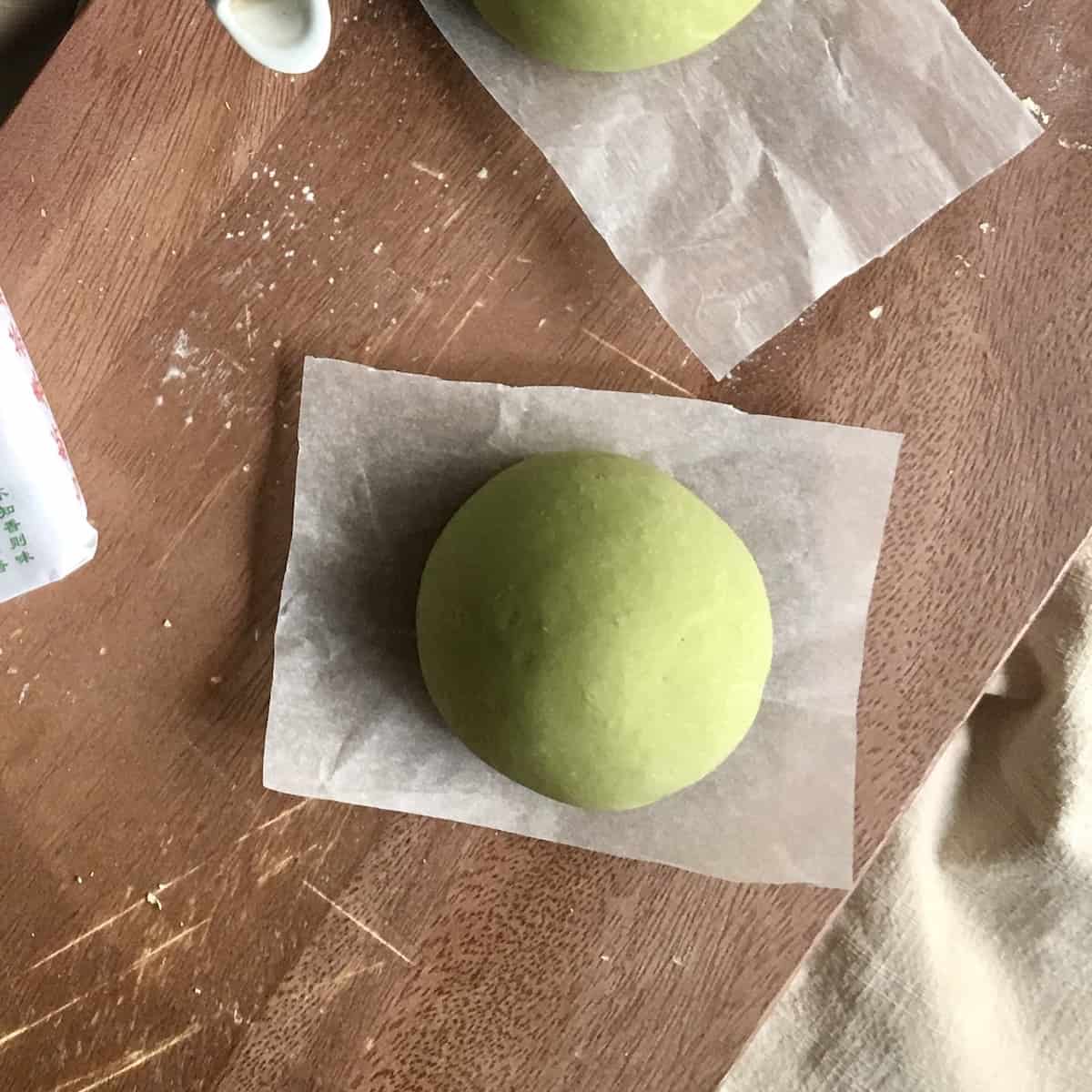 The same 2022 RankIQ survey of 803 bloggers (mentioned above) found that food bloggers had the highest median income of $9169.
Moreover, the 3rd most profitable niche- lifestyle/ mummy- also provided recipes!
72% of bloggers making a monthly $2k were on either the MediaVine or AdThrive network (and not SHE Media, Ezoic, Monumetric, Google Ad Sense etc)

Mediavine kindly shares income reports from some of their bloggers here.

The point at which blog income goes up significantly (if you have at least 50% US traffic) is at the 50,000 monthly sessions milestone- the minimum you need to qualify for Mediavine or Adthrive- with most blogging seeing ad income increase by 10000%.
Note: if you want to learn more about how I joined Mediavine in 2022, click here.
Recipe Tin Eats
According to the Daily Mail, in 2019 (so pre-pandemic blog traffic spike!), Nagi, the creator behind RecipeTinEats and "Australia's most popular food blogger" was already earning $1 million a year from her blog, the majority of which came from display ads.
It's stated to be a "seven-figure salary each year" so I'm guessing blog expenses have already been deducted, and that brings us to $83,333.33 a month!
What's interesting about Nagi is that she's based in Australia and not the US- you may be wondering why it matters, but being a US-based blogger is a huge advantage as a lot of opportunities are only open to the US (e.g. the Pinterest Creators Fund when it first started (now defunct)) and US RPMs (linked to what you can earn for display advertising on blogs) are higher.
Although Nagi doesn't share income reports, here's the information I've been able to find online about her blog's growth:
According to the Daily Telegraph, in 2016, Nagi was already Australia's top food blogger and #40 worldwide.
In 2017, with about 4 million monthly page views, Nagi was earning over half a million a year.
In fact, 8 months into blogging, Nagi was already earning over $70,000 annually from her 1 million monthly views all through organic growth, so you can see what a super-achiever she is! (By 12 months, it had become a 6-figure business.)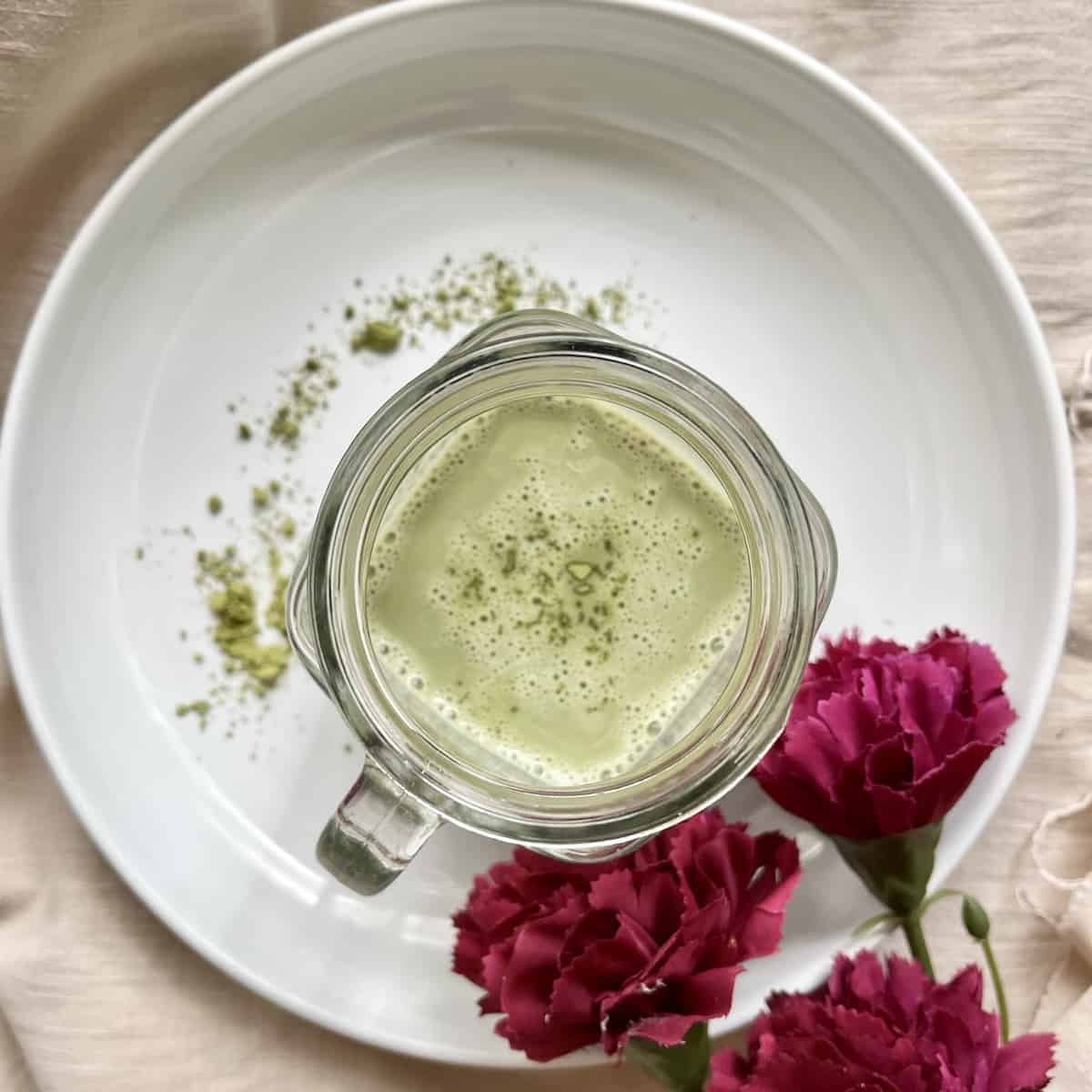 Nagi's Blogging Tips
Some of the tips she's mentioned on her site include:
Stop spending money on website design- at the time of writing the post (2017), she was getting 6million views on a $70 blog and shares that your blog only has to be "clean, functional and mobile friendly", not fancy.

I use the Feast plug-in which gives me access to their SEO-friendly themes

Take good photos

You don't have to spend a lot- Nagi started with food props that she found in a tip!
Nagi has also shared her photography secrets in her e-book "The Food Photography Book" which is sold for $29 and which she's cited as an important part of her income stream.
She uses 2 default settings, which are mentioned in her food photography book, for 70% of her photos.
If you're wondering, no I haven't bought it yet as I haven't found the time to look into improving my food photos!

Nagi's blog growth strategy is based on organic growth.

If you're struggling with building organic Google traffic, I highly recommend learning more about keyword research, such as through the Cooking with Keywords course. I have a full review of the keyword research just for food bloggers online course here, and it's helped me increase my Google traffic by 8x in a few months.

Have an editorial calendar
50/50: spend as much time promoting posts as you do creating them, till your blog has grown

Recipe round-ups are a great way to promote 1's blog- if you are featured in a round-up which uses do-follow links, that helps your site in Google's eyes (it's like an acknowledgment from a colleague, which Google interpretes as your site being more trustworthy.)
Here are some tips on how to create a listicle of recipes and here are how to find bloggers who are looking for contributors to their recipe round-ups!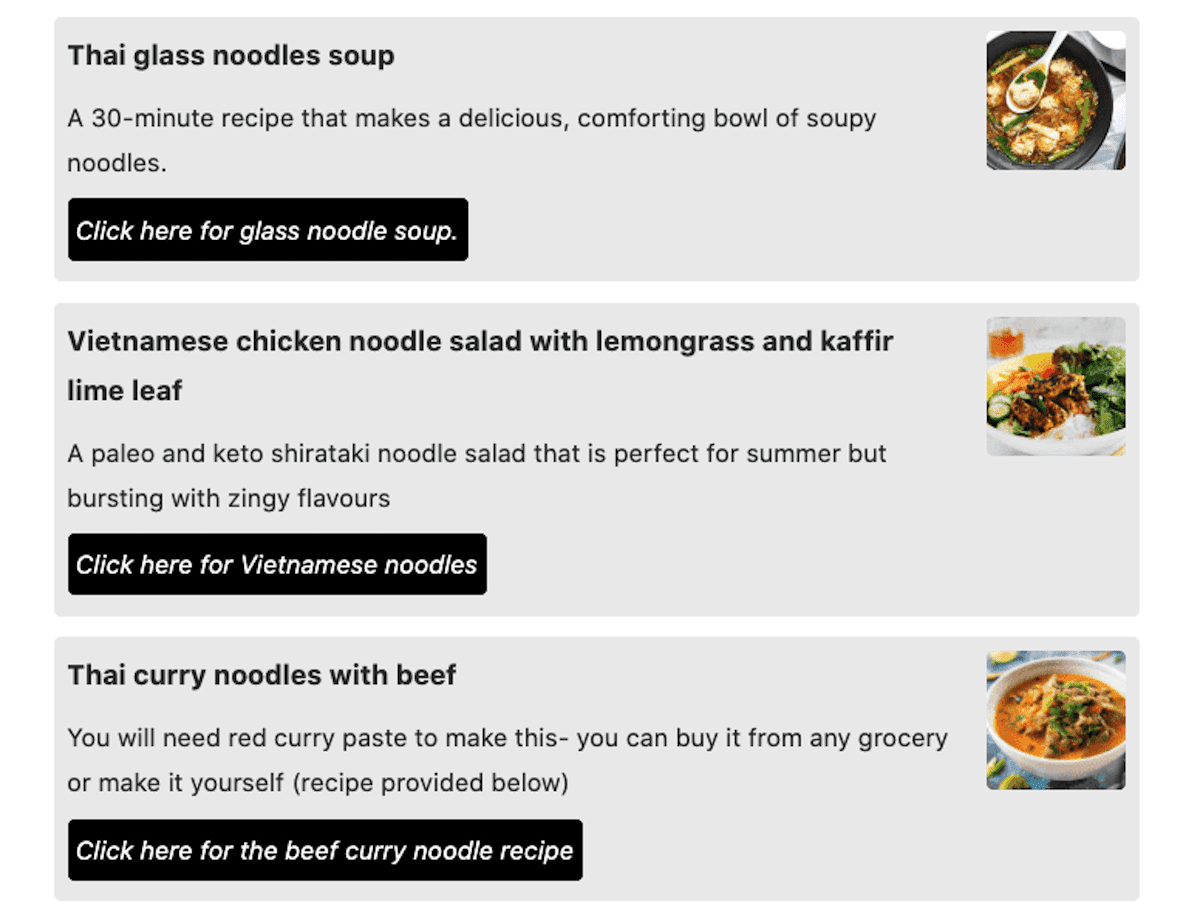 Note: there are also quite a few pieces of advice related to Pinterest, but I've not included them as Pinterest has been crash and burn for many bloggers recently.
Pinch of Yum
2 of the most famous food bloggers who share their income reports, although this husband and wife team (Bjork and Lindsey) have sadly stopped. You can find their income reports from September 2011 to November 2016 here. (They left their full-time jobs in June 2014.)
From a start of $21.97 per month, their incomes grew rapidly with the last report at a whopping $95.197.34 (and about $28,506.18 of expenses so a net income of approximately $66,691.16 or $33,345.58 per person.)
According to a MoneyMint 2021 article, Pinch of Yum earns $10.5 million a year now, although they didn't say where they got that info from, so I'd take the info with a pinch of salt. That's quite a jump in income if the Moneymint article is right!
They also have a course to share what they've learnt on their journey with other bloggers (Food Bloggers Pro.) It's great for people who need a guide on their blogging journey as members have access to monthly live Q&A calls as well as small group calls. (You also get access to 350+ course videos in their members library, but what really stands out to me is the "live help" and community you can get through it.)
At the time of writing (December 2022), it cost $99/quarter or $350/ year to be a member. I joined this month and will update you on whether the course is still valuable for bloggers who are now new soon 🙂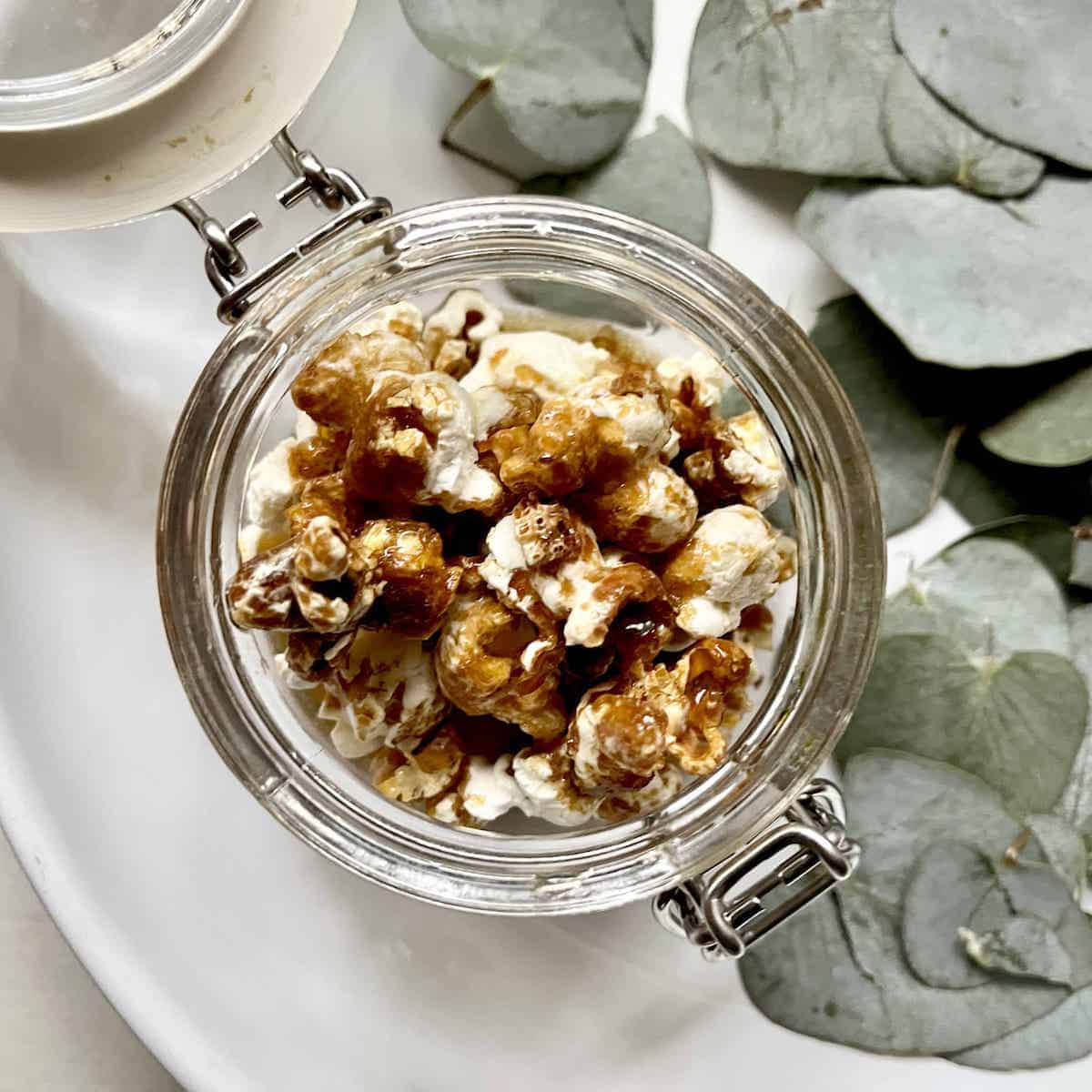 If you're wondering why it took me so long to sign-up, it's $$$ 😛 I already pay subscriptions to several companies such as WP Rocket (caching for a faster site, but to be honest I only signed up because I was directed by a SEO professional and not because I know anything about it!), Shortpixel (image optimization for SEO) and SEMRush (SEO management tool that goes way beyond simple keyword research)/ Keysearch.
Note: I switch between SEMRush & Keysearch (click for a review of my experience) because Keysearch is cheaper, but I find SEMRush helps me find good keywords (i.e. with relatively high volumes that even a new blog with a low DA can rank for) much faster so I basically use it for a month, download all my keywords for the next 6 months or so, then cancel my subscription and sign-up again at the end of the 6 months.
(I can find more than 6 months worth of keywords (that I can rank for with my blog's DA) with SEMRush in just a few days, but with so many food blogs publishing new posts every day, the keyword difficulty score would probably be different by then so I find it's not practical to search for keywords more than 6 months in advance.)
SEMRush actually has a free 7-day trial so try it if you don't believe me! It has so many functions it can be pretty confusing at first, but stick with just using the Keyword Magic Tool (for the 1st few days at least) and you'll see what I mean about how much it can expedite your keyword research process!
So my budget is pretty stretched for now!
Pinch of Yum's Blogging Advice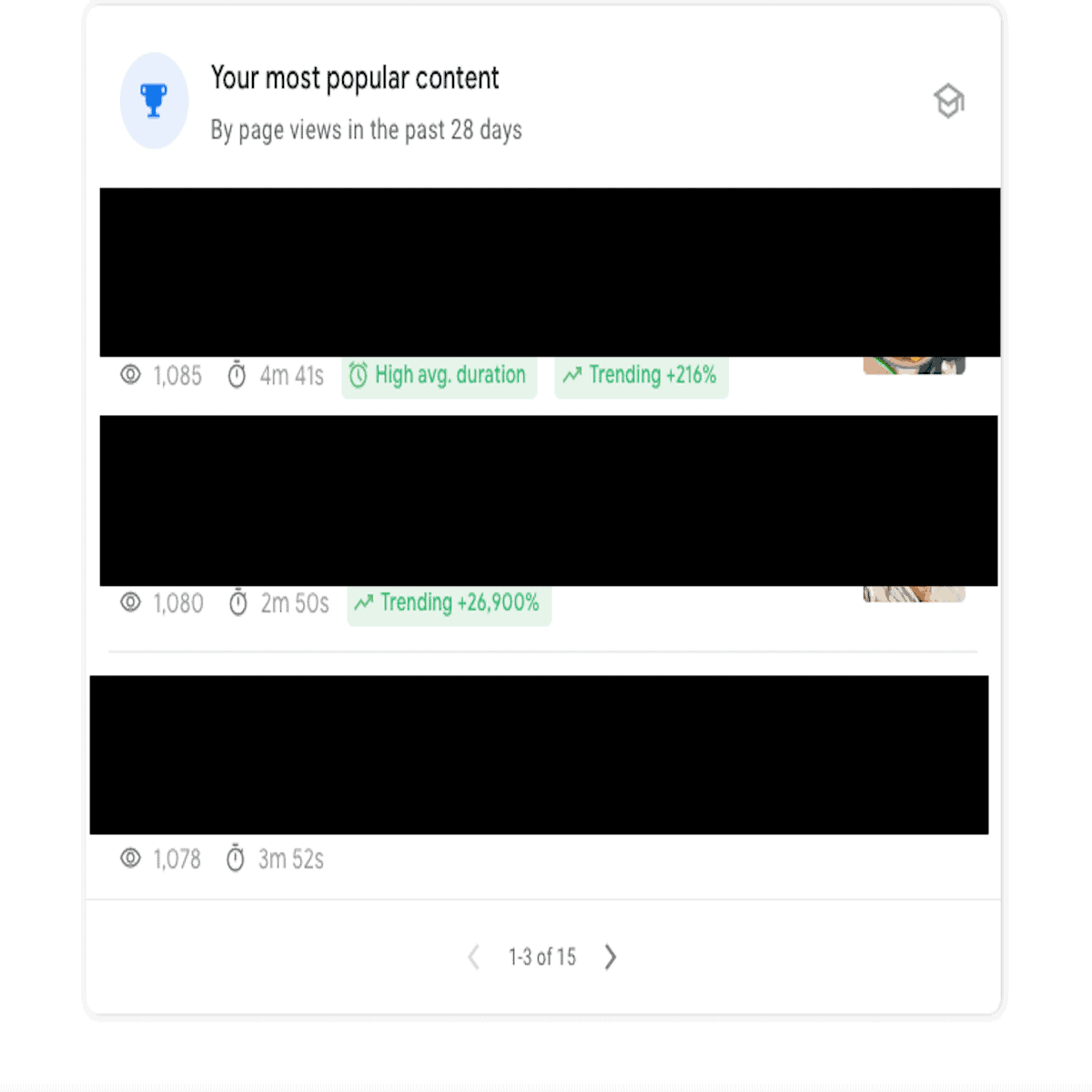 Some of Bjork and Lindsey's sharings include:
Republish your old content

I've been using this strategy and it's worked very well for me. Using RankIQ's Content Optimiser, I've updated old posts and some have had over 20,000% increases in traffic! Of course, not all old posts will do so well upon updating and Brandon Gaille kindly shares how to determine which posts to update on his podcast, The Blogging Millionaire.

Use the Yoast FAQ Block- it's free!

Yoast has a free and a premium, paid version but the FAQ block is available in the free one. (I only use the free Yoast plugin.)
If you're wondering what it looks like, I've used it in my Calamansi Desserts round-up (see FAQ) and my SEO for food blogs post (under the TopHatRank section, as it was also advocated for in their free SEO webinars.)

They've also kindly compiled a list of all the video sizes you need for social media in 2022.
MidWestFoodie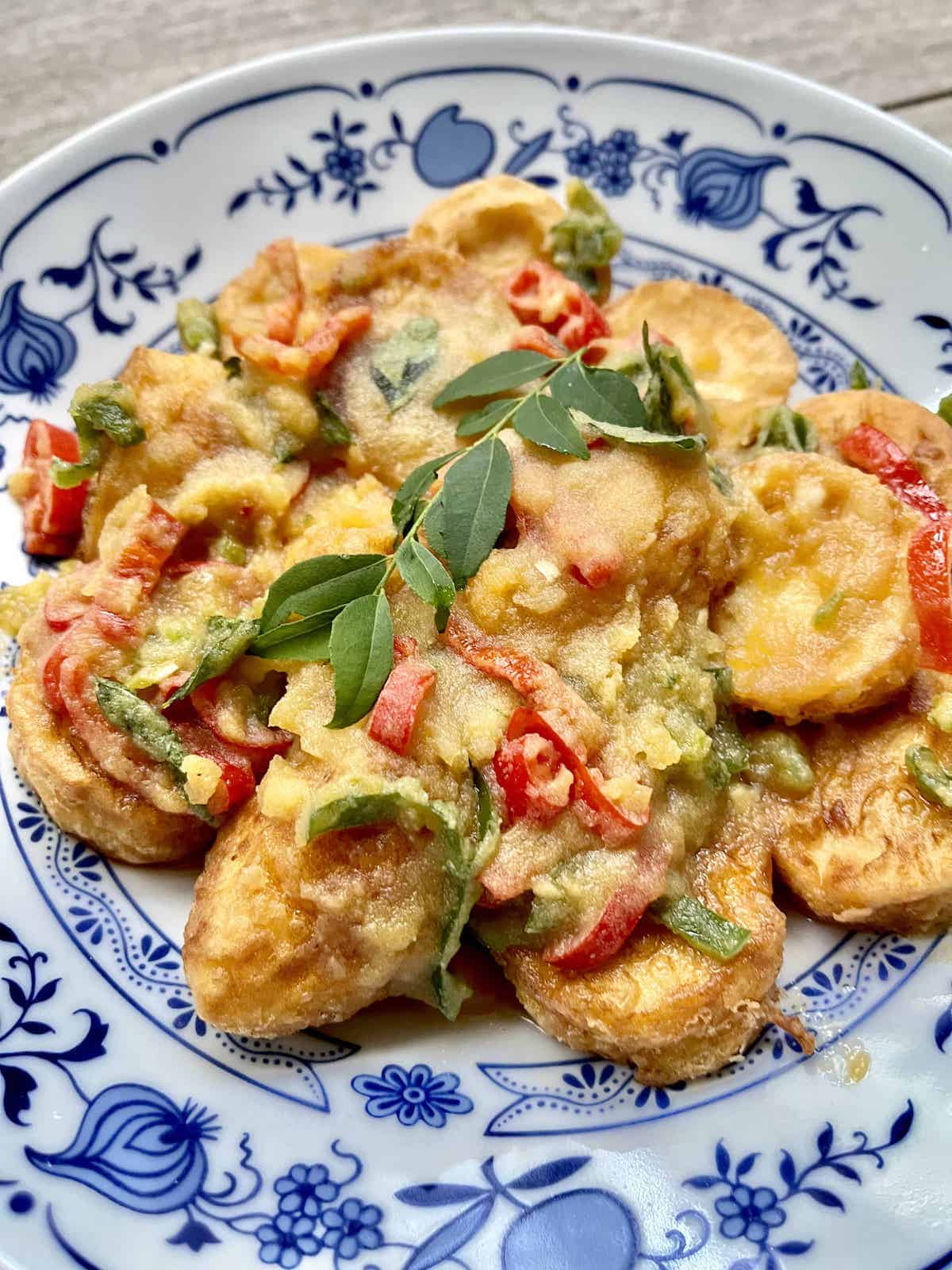 Kylie of Mid West Foodie started sharing her income reports in October 2019 ($1324.75) and her last one came in at $64,270 for a quarter (2022 Q1.)
I found her reports really interesting as she also signed up for the Cooking with Keywords course that I took and loved, and she uses the Feast plug-in as well.
She signed up for the course in Q3 2021, for which her income was $49,660 and her income for Q4 2021 was $72,229, almost a 50% increase! Of course, November and December are great for seasonal traffic but even her Q1 2022 income was up by about 30% (traditionally a quiet quarter.)
Her income reports are super helpful as she answers questions.
For example, I noticed that she made over $3000 in affiliate sales in either Oct/ Nov/ Dec 2021, with the other 2 months registering 0 affiliate income. I guess someone else must have noticed it too, as there was a comment about it and Kylie kindly shared that the affiliate income came from Ooni pizza ovens.
Strategy
Her focus seems to be on Pinterest- she has a Pinterest e-book- and she got over 1million page views from Pinterest in 2021 Q1, followed by 600,000 in 2022 Q1. (I confess to having zero clue about Pinterest, as so many bloggers have been saying it's a totally different app now and that the traffic is abysmal. I'd love to hear in the comments if you still find Pinterest worth investing in!)
Also interesting to note that she started with Mediavine for ads and, as of Q1 2022, is with AdThrive. (There's a lot of debate over which ad network is better for monetisation- it seems to be vary from blogger to blogger- I don't qualify for either so can't say!)
Showmetheyummy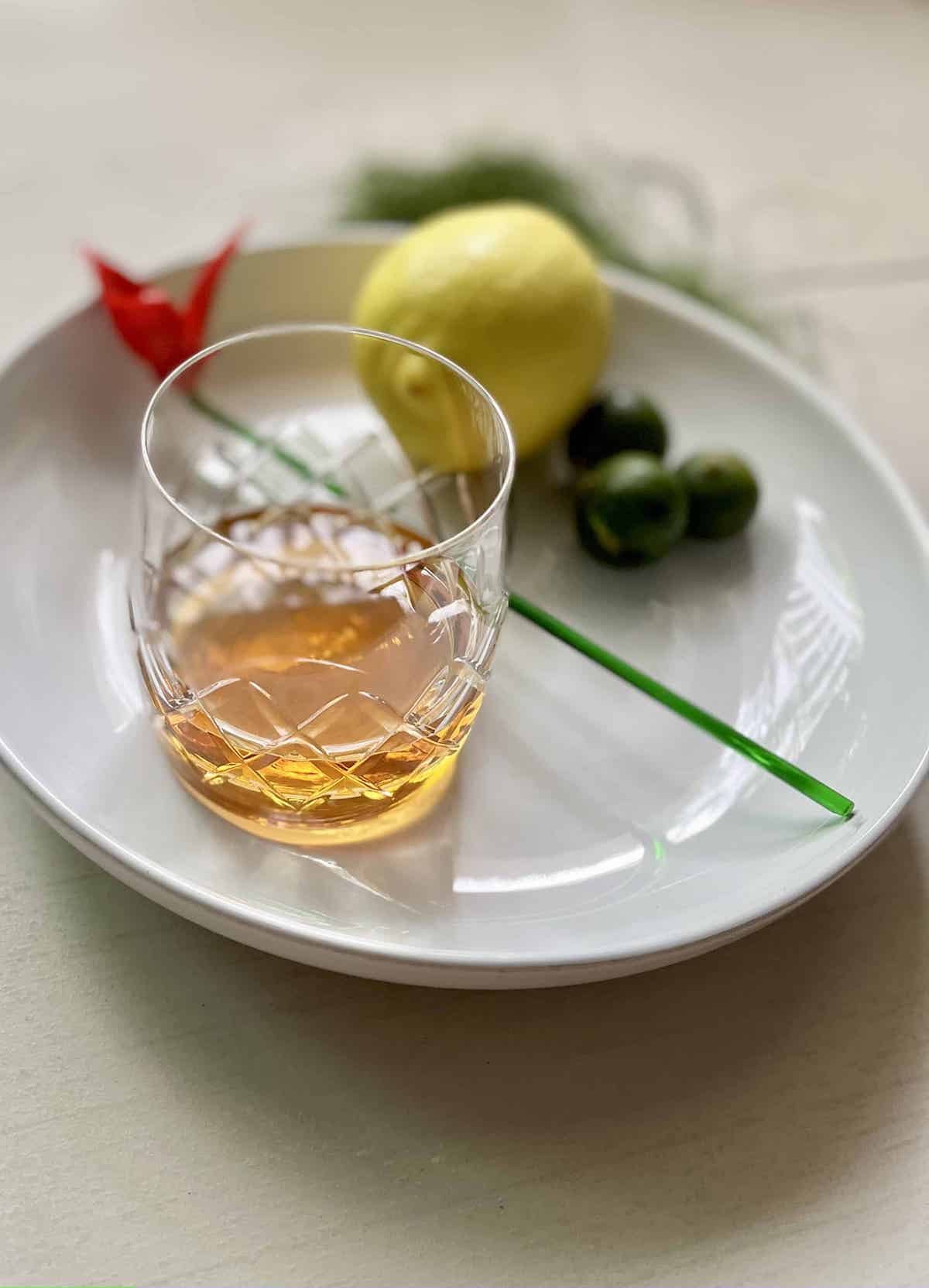 Trevor Debth quit his job 8 months after starting blogging (with the blog income at $610) and, within 2 years, it was making enough to provide full-time incomes for both Jennifer and him.
According to the same Moneymint 2021 article, Jennifer and Trevor now make $5million a year from their blog. Again, I'm not sure about the figures here as no source is provided.
On the Showmetheyummy site, their personal income reports were at 704,000+ page views and $46,367 per month in December 2016 (from $28 on November 2014), which though a fantastic income, comes in at under $1million a year. On their other site which teaches you about the business of blogging, their income is cited as 6-figures in under 2 years.
Something that stood out is that they actually earned more from their digital food video workshop pre-launch than ads in Dec 16 (their last income report), which again highlights how possible it is for food bloggers to earn from more sources than just display ads. (i.e. even if you don't have enough traffic to get to Mediavine or Adthrive, you can still earn an income from your blog.)
Their Blogging Journey
Jennifer and Trevor don't really share that much about what they did, in comparison to the other bloggers on the list, but the key points I've seen were:
Created content consistently: they posted 3-5 times weekly
The Clean Eating Couple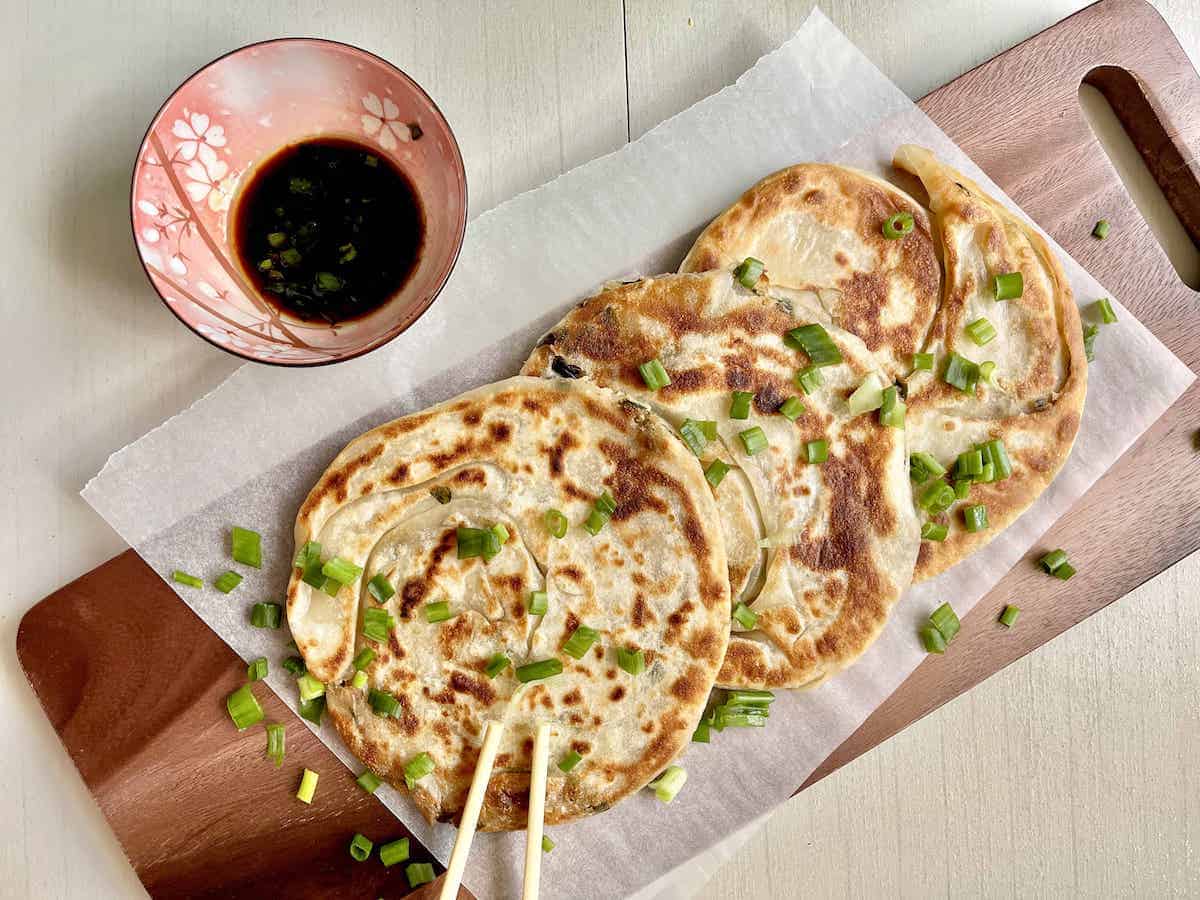 1 year after quitting her full-time job, Liz made $77,747 (more than her previous salary) or about $6,479 per month (before deducting expenses.)
What I found really interesting about her income was that almost 40% came from sponsored posts and only 13% from ads, which is very different from the typical food blog.
Note: She shares on how to get sponsored posts and I'm definitely going to read her article after I finish this post, especially since she used to work on the "other side" (i.e. she was on the brand side selecting bloggers to work with!)
What She Did
One thing to note is that Liz's blog was already several years old (4?) before she started seriously trying to monetise, which makes it a whole different playing field from a new food blog.
The older a blog is, the more "domain authority" it has, and the easier it is to rank on Google. I won't go into too much detail here, but if you want to learn more about ranking for keywords on search engines, do try the Cooking with Keywords course, which I took in December 2021 and have since seen really pay off for my blog (full CwK review here.)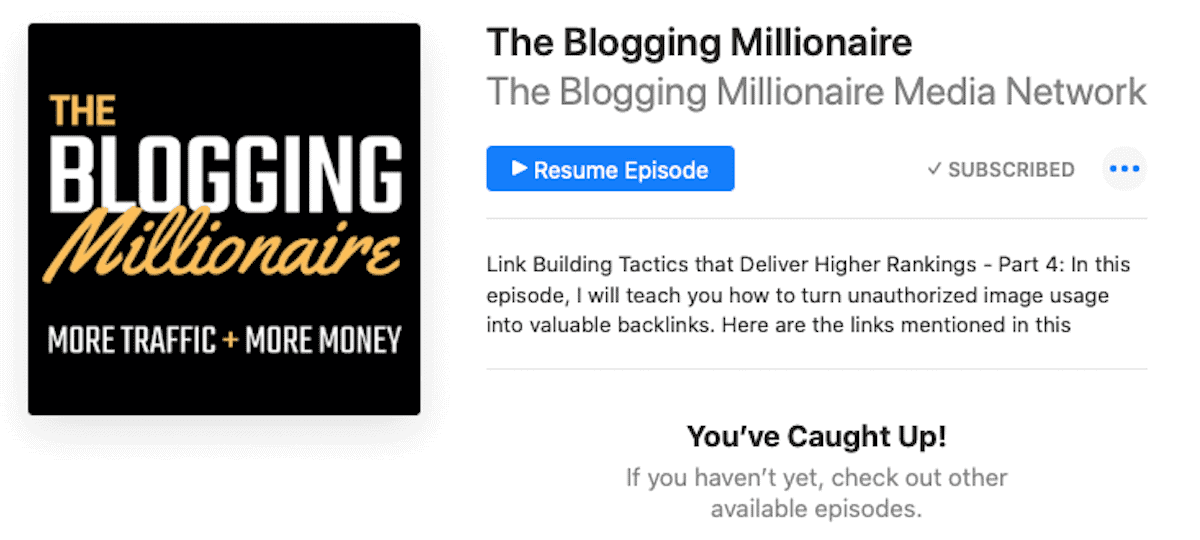 Anyway, back to what she did:
Worked for over 5 hours a day in addition to her full-time job for a year!
Learnt more about photography

Invested in the PInch of Yum photography course

Listed to all the podcasts
Connected with other bloggers

If you're a recipe blogger in Singapore, do leave a comment below- I have a WhatsApp group for Singapore-based food bloggers, and it's always nice to expand the community!
I also have a monthly roundtable on Zoom for bloggers to just meet, chat and share what's new in the blogging world. Blogging can be quite isolating so do join us if you want to find "colleagues!" Details about each call is shared on the "Connecting Bloggers" Facebook group. (I limit the number of bloggers per call to make sure that we all get to really interact!)
Tiffy Cooks
1.5 years after TiffyCooks started (end 2020), she was already making five figures a month (about 17-22k before deducting expenses.)
As of 2021, her income had increased to 45-55k and came from:
Website Ads (50%)
Brand Deals (35%)
Merchandise (10%)
Affiliated links (5%)
Her blogging strategy
Don't quit your full-time job immediately, take your time blogging.
Diversify your income stream and start a self-hosted site ASAP

Totally agree with her here.
Note: like some of the other bloggers on this list, she started with BlueHost for hosting (before moving to SiteGround) but I've heard a lot of SEO professionals say it's very slow and not a great host if your goal is to get enough Google traffic to monetise. (Which I'm very sorry to say, as Bluehost actually has a great affiliate programme :P) I started with Cloudways, as it is 1 of the cheapest fast hosting options I've found but moved on to BigScoots after my audit with Casey Markee.

Use the WP Recipe Maker plug-in

There is a free and paid version- I was on the free version, as was Tiffy when she shared that tip, when I first wrote this post but as of Jan 2023 have upgraded to the paid version (as per the advice post my SEO Audit.)

Taking the Food Blogger Pro course by Pinch of Yum that I mentioned above
Others
Forkintheroad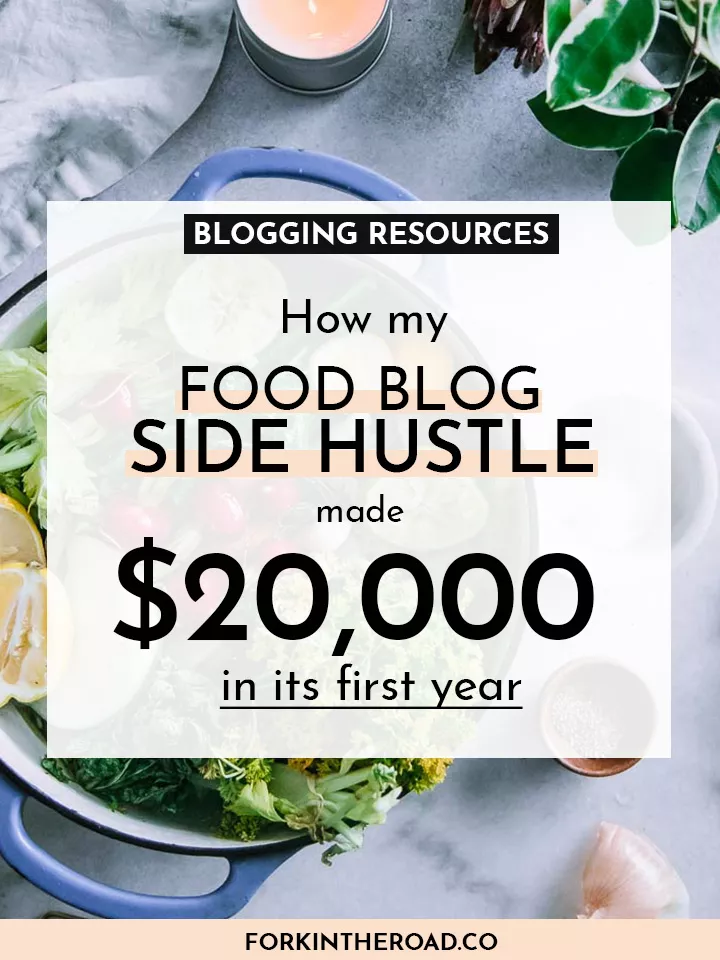 For Kristina of forkintheroad, blogging is a side hustle but it was already netting her a cool $3000+ per month 1 year ago, an increase of over 50% Year-on-year! (And almost $5k in November- if you didn't know, Q4 is usually prime earning time for bloggers due to the higher RPMs.)
She's been super busy, having launched an Eco School to share more about sustainable living in the kitchen, and the income reports have been on a hiatus. However, she did tell me thatshe plans to restart them soon so do check out her blog regularly! (I reached out to her to ask about some blogging courses she did and she was sooooo sweet and replied with very helpful advice!)
In fact, I signed-up for Food Blogger Pro thanks to her recommendation (which she did not have an affiliate link for, if you were wondering :P)
This brings us to the end of today's list of food bloggers who are hitting it out of the park! I don't know about you, but I'm feeling extra motivated after reading the success stories of all these highest paid food bloggers!
If you share your food blog's income reports and would like me to add you to this list, feel free to email me at greedygirlgourmet at gmail dot come or to leave a comment below!