6 delicious Asian whole chicken recipes for a united, prosperous and delicious Chinese New Year.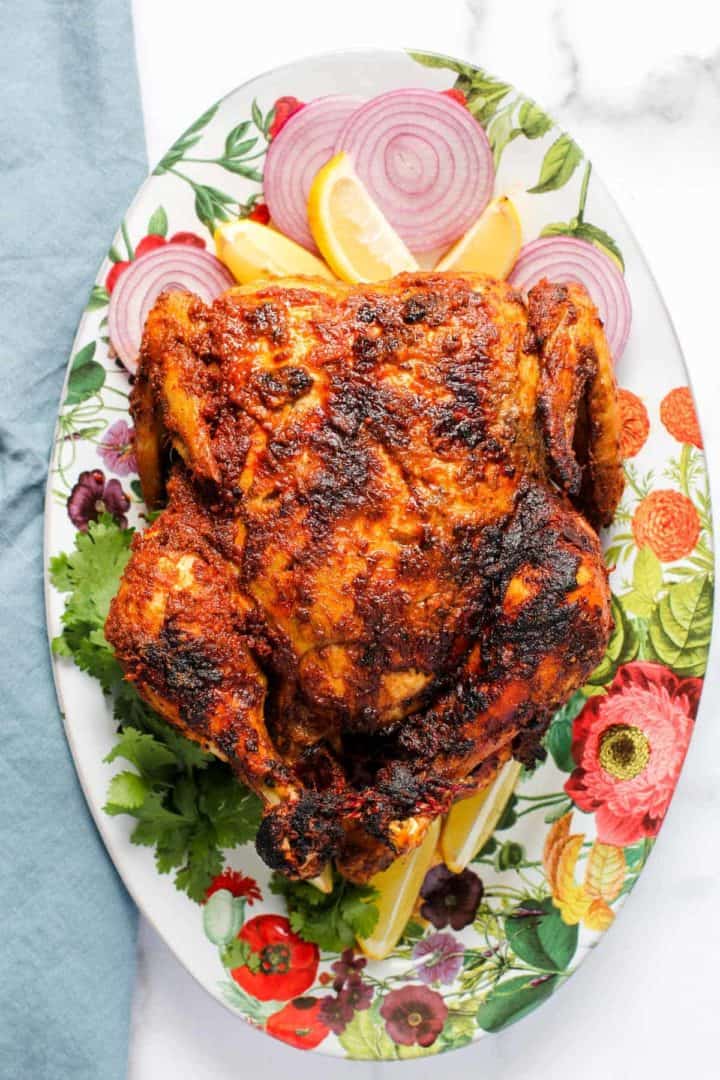 You may have noticed that the Chinese New Year (CNY) table is highly symbolic- we eat sweets for a sweet year ahead, dumplings to represent the gold that's (hopefully) coming our way and uncut noodles for long life. Another CNY dish that can't be missed out on is a whole chicken, to represent wholeness and prosperity. Remember to serve it whole- feet, neck and head included!

Click here for:
Jump to: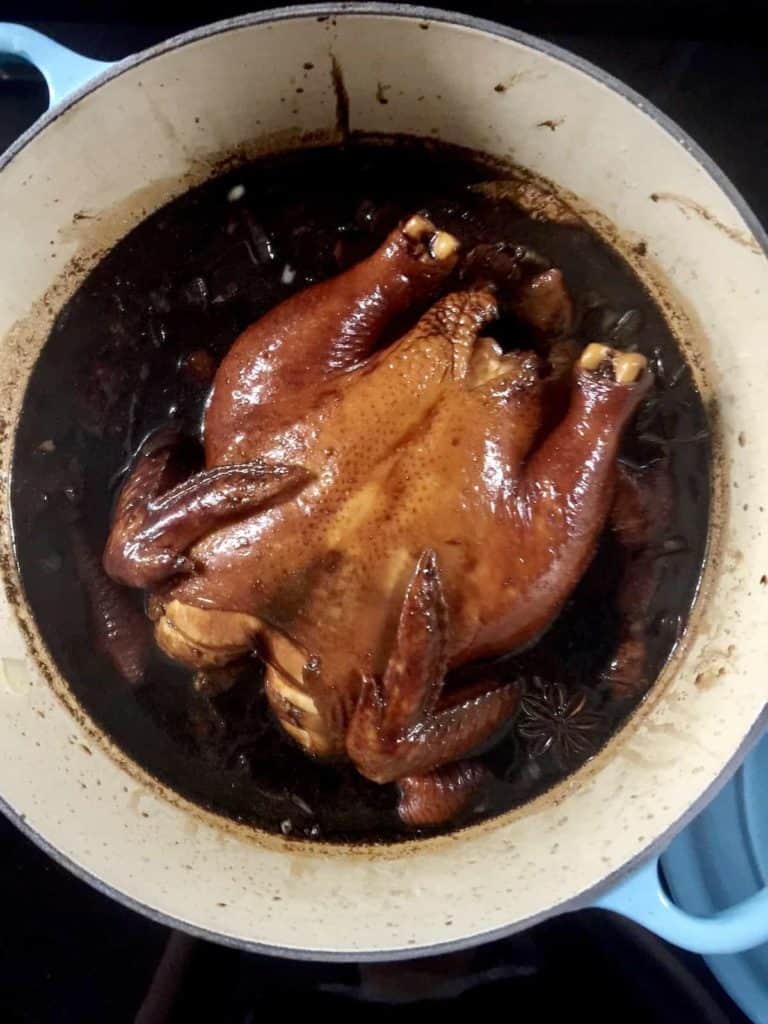 In Soy Sauce
This Cantonese Soy Sauce Chicken recipe became the most popular post on my blog in just 1 day, and has consistently received rave reviews! Even better, you don't need to brine it but it's still super tender AND it's a lot of passive cooking, so you have time to prepare other CNY dishes!
Best Poached One Pot Chinatown Soy Sauce Chicken Recipe
This Cantonese classic chicken is an easy-to-recreate-restaurant dish that can be made in 1 pot! It's also the gift that keeps giving as the leftover poaching liquid can be used for so many things (see post above). (Inspired by 4 recipes: Woks Of Life, SCMP, Burning Kitchen and Red House Spice)
Check out this recipe
Indian-style
Roast Tandoori whole chicken made in an air fryer
Before I saw this recipe, I didn't even know we could roast chicken in an air fryer! And it comes out looking and tasting so good too!
Check out this recipe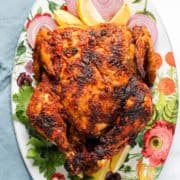 Chinese-style
Pakistani style
Chicken Chargha (Lahori Chargha)
This Pakistani recipe is very innovative- you first steam the chicken then fry it for tender, tasty meat. What with the delicious, aromatic spices, it's sure to impress your guests!
Check out this recipe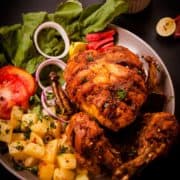 In Soup
Chinese Chicken Mushroom soup
Chinese people love their soups- it's common for Chinese families to have it at every meal! If you've never made Chinese soup before, it may seem intimidating, but this easy, 4-5 ingredient only recipe, will show you how simple it is!
Check out this recipe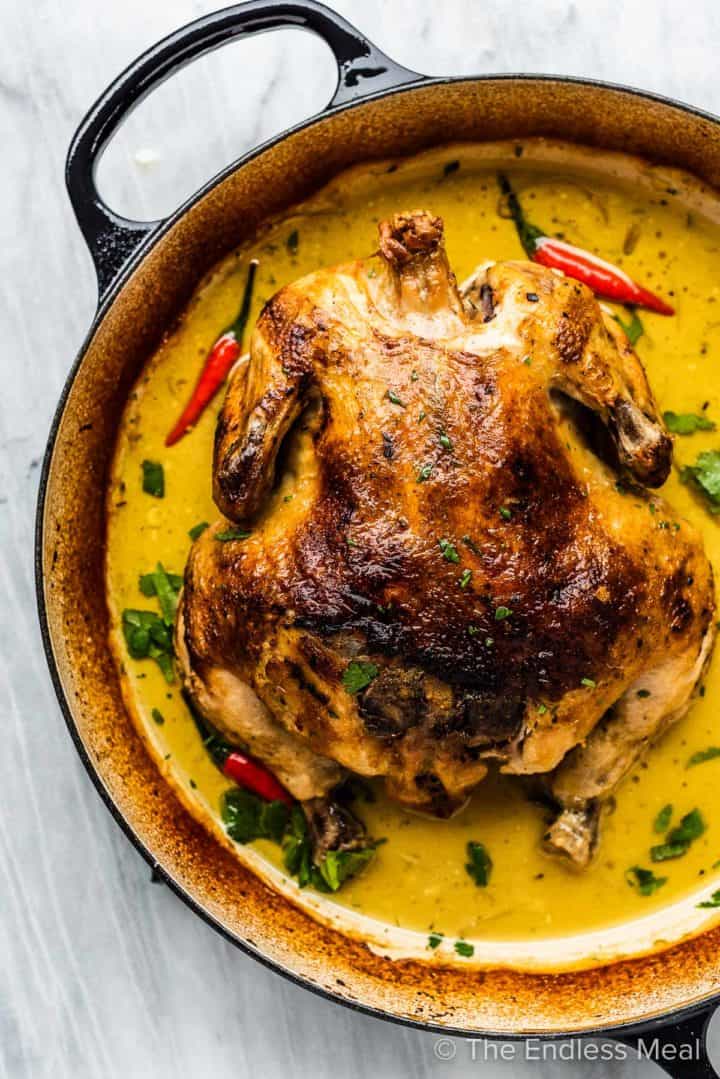 In Coconut
Coconut Milk Braised Whole Chicken
We all know about milk braised pork, but did you know that braising chicken in coconut milk makes for a delicious and tender bird too? Try this 5-star recipe if you're not convinced!
Check out this recipe
More CNY recipes
If you try any of these whole chicken recipes for Chinese New Year (or anytime, really), don't forget to tag me on social media (@greedygirlgourmet)- I love seeing what everyone makes!