Discover the best Asian rice recipes to spice up mealtimes. From Korean fried rice to Chinese Congee and Japanese sushi, these savory dishes will take lunches and dinners to the next level!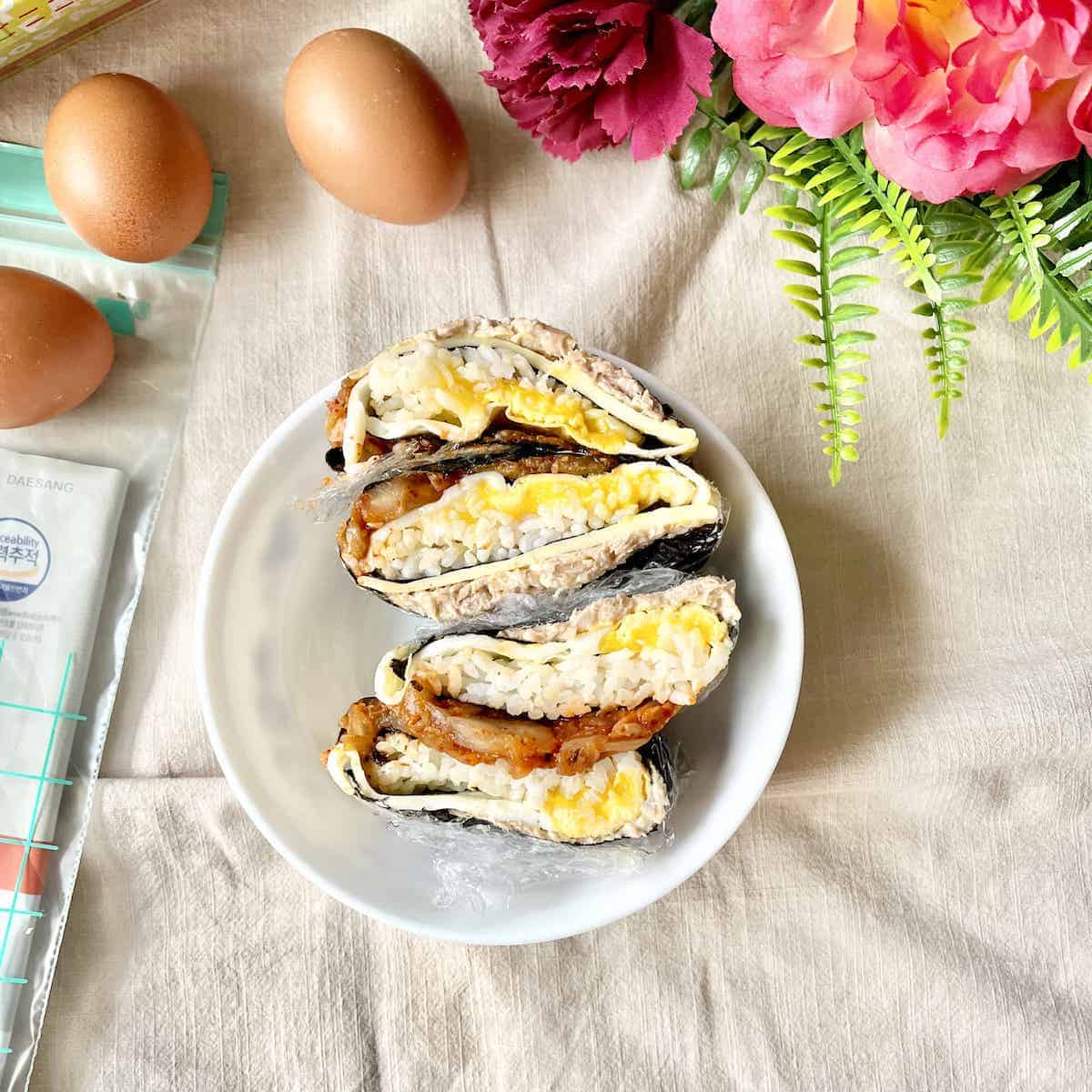 Jump to:
Rice is a staple food in many Asian cuisines. In Chinese culture, it's so integral that "Have you eaten rice?" actually means "Have you eaten yet?"
And no wonder: rice is versatile, affordable, and delicious. Plus, uncooked white rice, if stored properly, can last for ages in the pantry, making it very convenient too!
Whether you're in the mood for a comforting rice bowl or a light Japanese sushi roll, there's an Asian rice recipe for you!
Expert Tips
Tip #1: Cooked rice spoils easily. Here are some tips on how to store it properly as well as recipes to use up extra cooked rice, including Japanese rice!
Tip #2: These days you can even make rice in an Instant Pot! When done correctly, plain white rice is delicious with just sambal chilli alone!
Korean
Kimbap Sandwich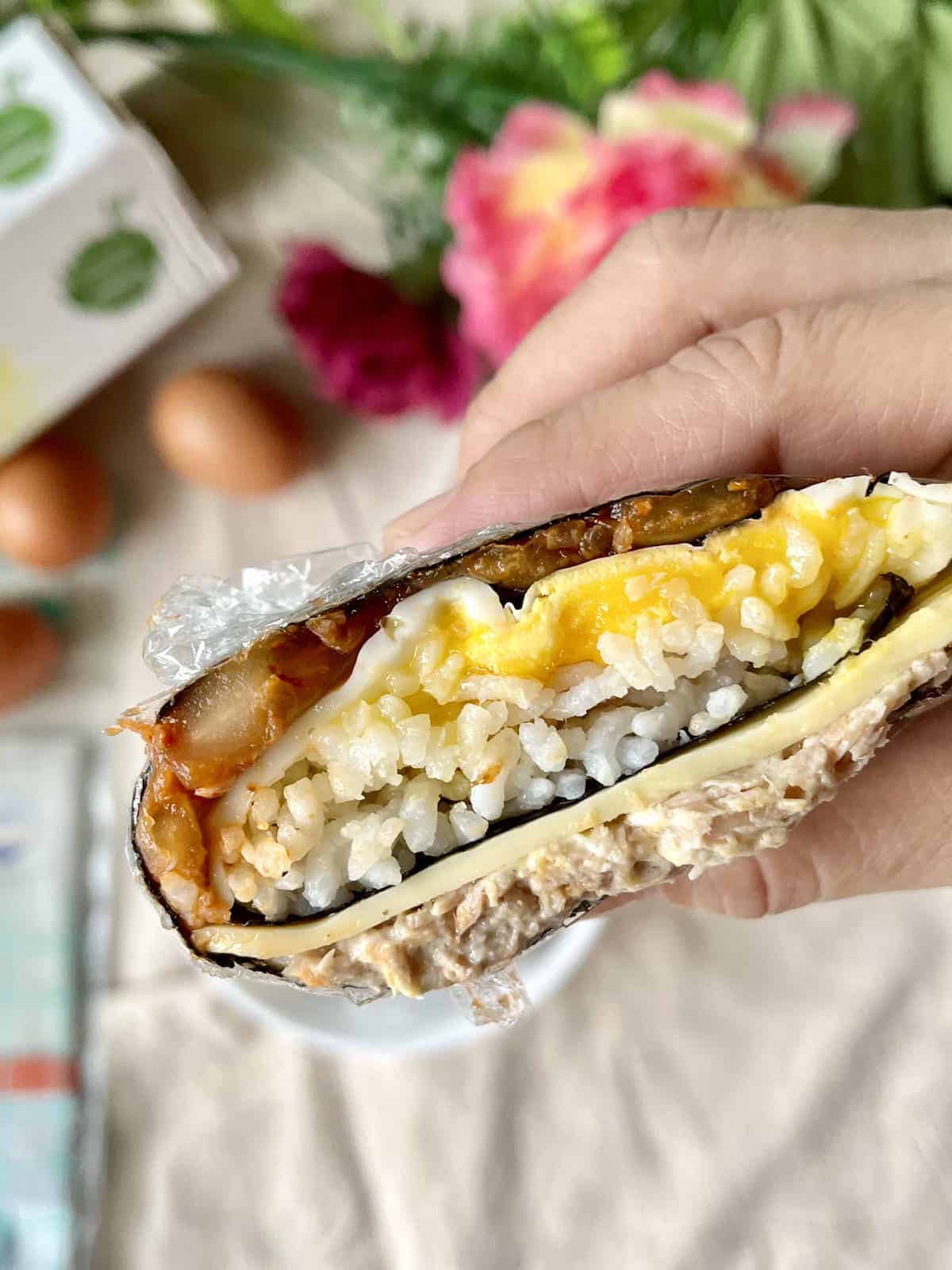 Folded Kimbap Sandwich (Attorney Woo)
Folded Kimbap Sandwich is a fun, easy and delicious Korean street snack that shot to fame with the K-drama, Extraordinary Attorney Woo. It's simple to make and super versatile for lunchboxes: read on for some of the many possible fillings!
Click here for the Korean rice sandwich recipe.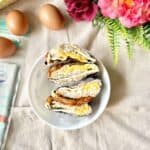 Kimchi Fried Rice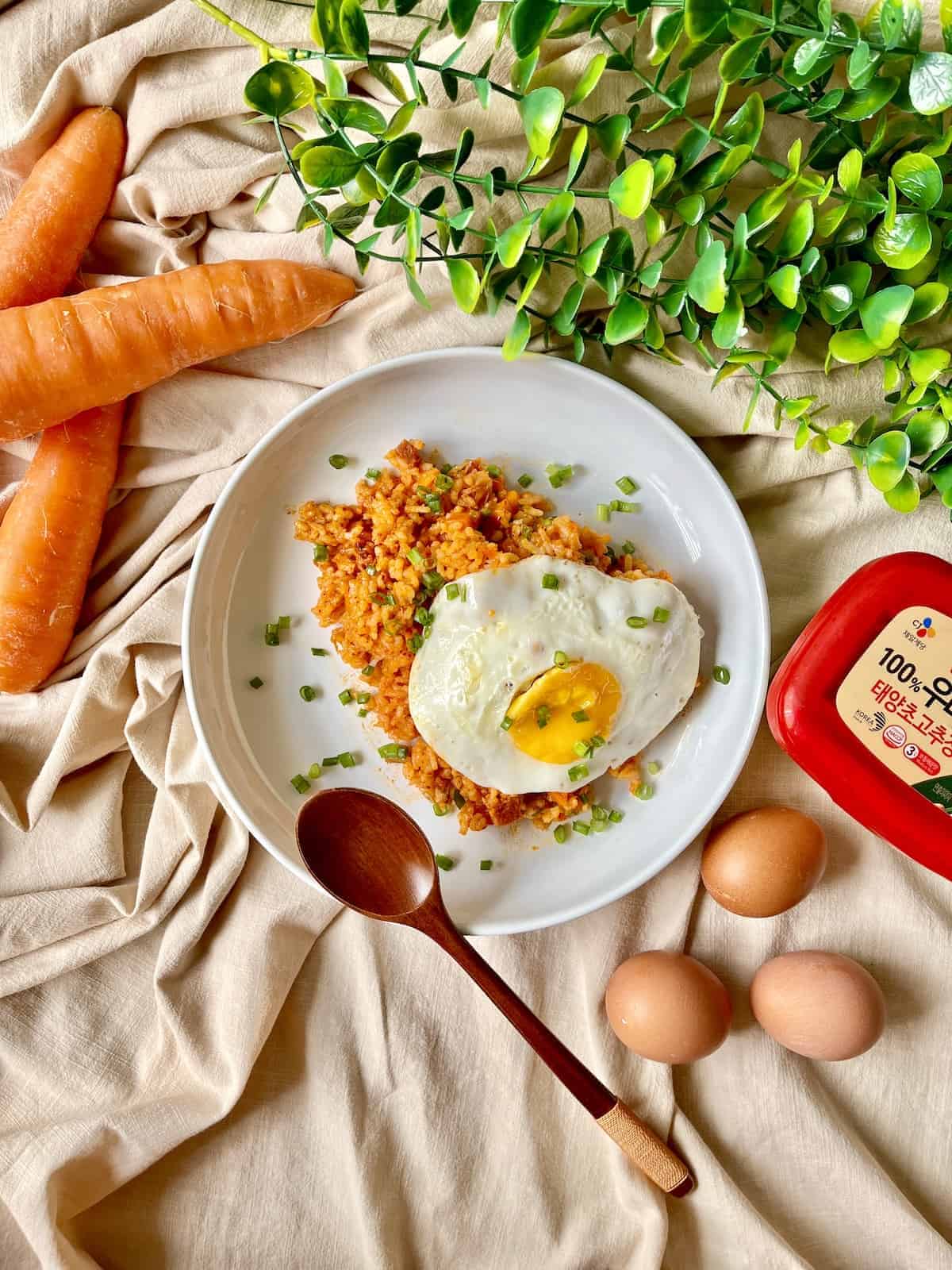 Tip: to make it a complete meal, serve with these fried rice sides or these Korean small dishes!
Kimchi Bokkeumbap (Fried Rice)
Kimchi Bokkeumbap, or Korean fried rice with kimchi, is so easy and delicious, it's often whipped up as a hangover meal in a Korean household and can be made perfectly the first time. Plus, it's done in 15 minutes if you have leftover rice around!
Click here for the gochujang rice recipe.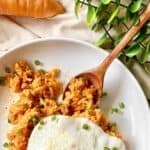 Bibimbap
This Korean rice bowl with marinated beef and spicy sauce is a great dish to incorporate more veggies in your diet!
Japanese
Sushi Casserole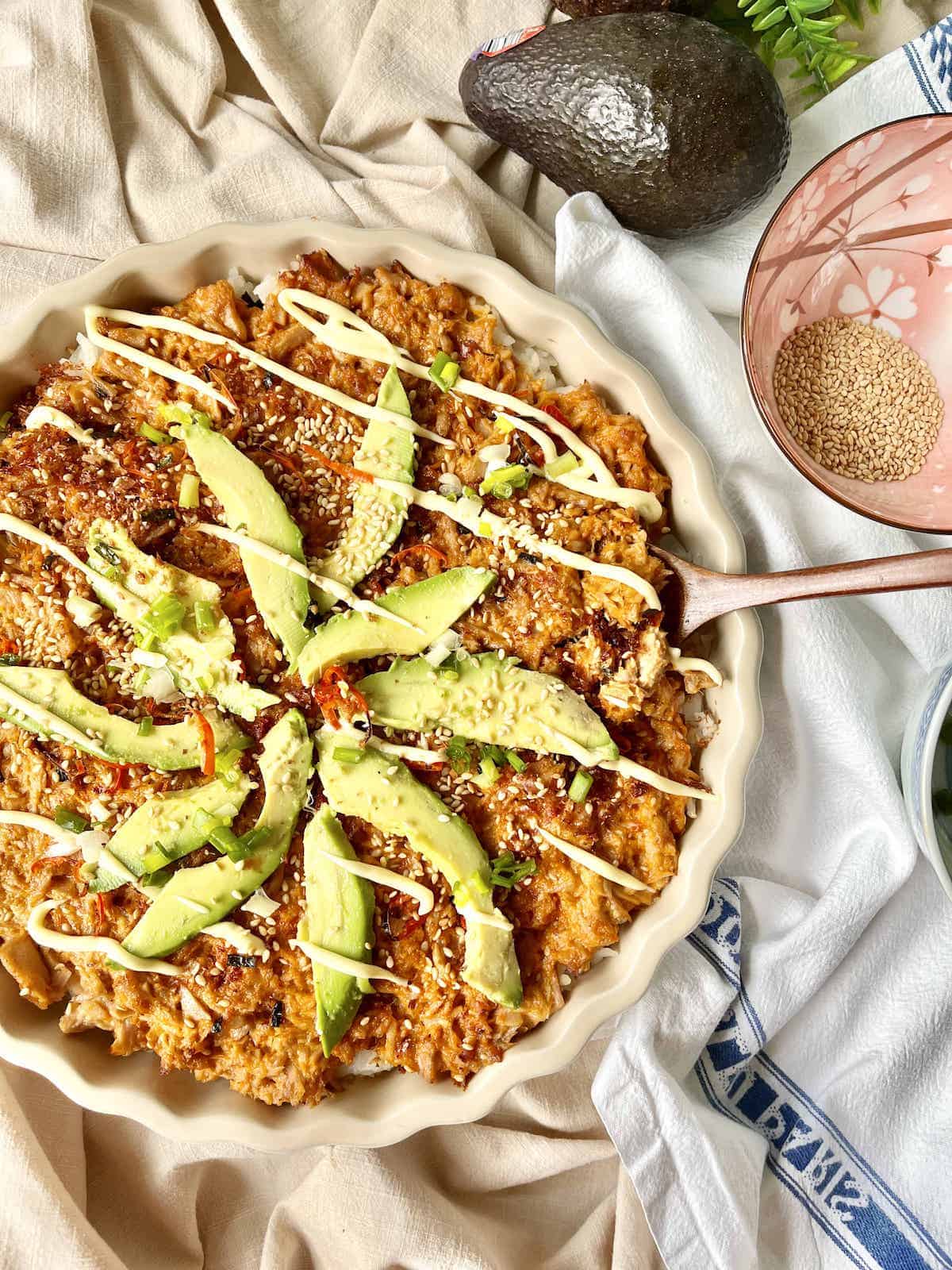 Sushi Bake (with Canned Tuna)
Sushi bake is an easy Asian casserole that is rich and creamy and allows you to enjoy sushi without having to learn how to roll! You can even make it spicy! Made with easily available ingredients that you don't need to go the Asian grocery stores for, this pantry-ingredient-recipe is the perfect party dish for sharing with friends and family.
Click here for the deconstructed rice roll recipe.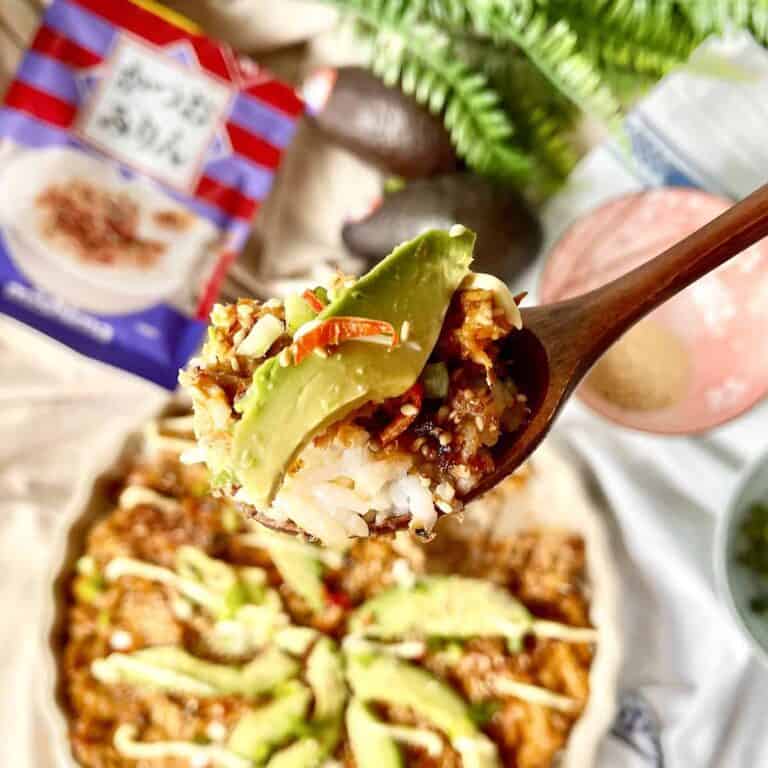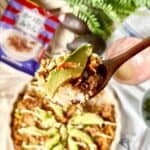 Sushi Rolls
And if you're more ambitious, you can make actual sushi rolls! (I'm including a link to something simpler, Hosomaki.)
Tip: remember to have a small bowl of water and vinegar next to you when you roll, so that you can dab your hands and prevent the rice grains from sticking!
Onigiri
Japanese rice balls are a fun dish to make with friends and a great Bento box/ lunch box dish! Once you learn how to make them, you can make hundreds of types by just changing the filling!
Singapore & Malaysia
As you can see, I'm tactfully withdrawing from the where-did-the-dish-originate squabble between Singaporeans and Malaysians!
Hainanese Chicken Rice
With its tender chicken and fragrant rice cooked in chicken fat, Chicken Rice is a dish I've never heard anyone say they don't like! Luckily, you don't have to take a plane to South East Asia as you can make it perfectly at home, especially if you can sous vide!
Tip: if not, for an easy chicken rice version, just put the rice, chicken broth, garlic, ginger, pandan leaves and onion in the rice cooker! One pot chicken rice!
Nasi Lemak
One of the most popular breakfasts in Singapore and Malaysia, this delicious coconut rice wouldn't be the same without the small chili and fried ikan bills (small fish) and peanuts!
Pandan Rice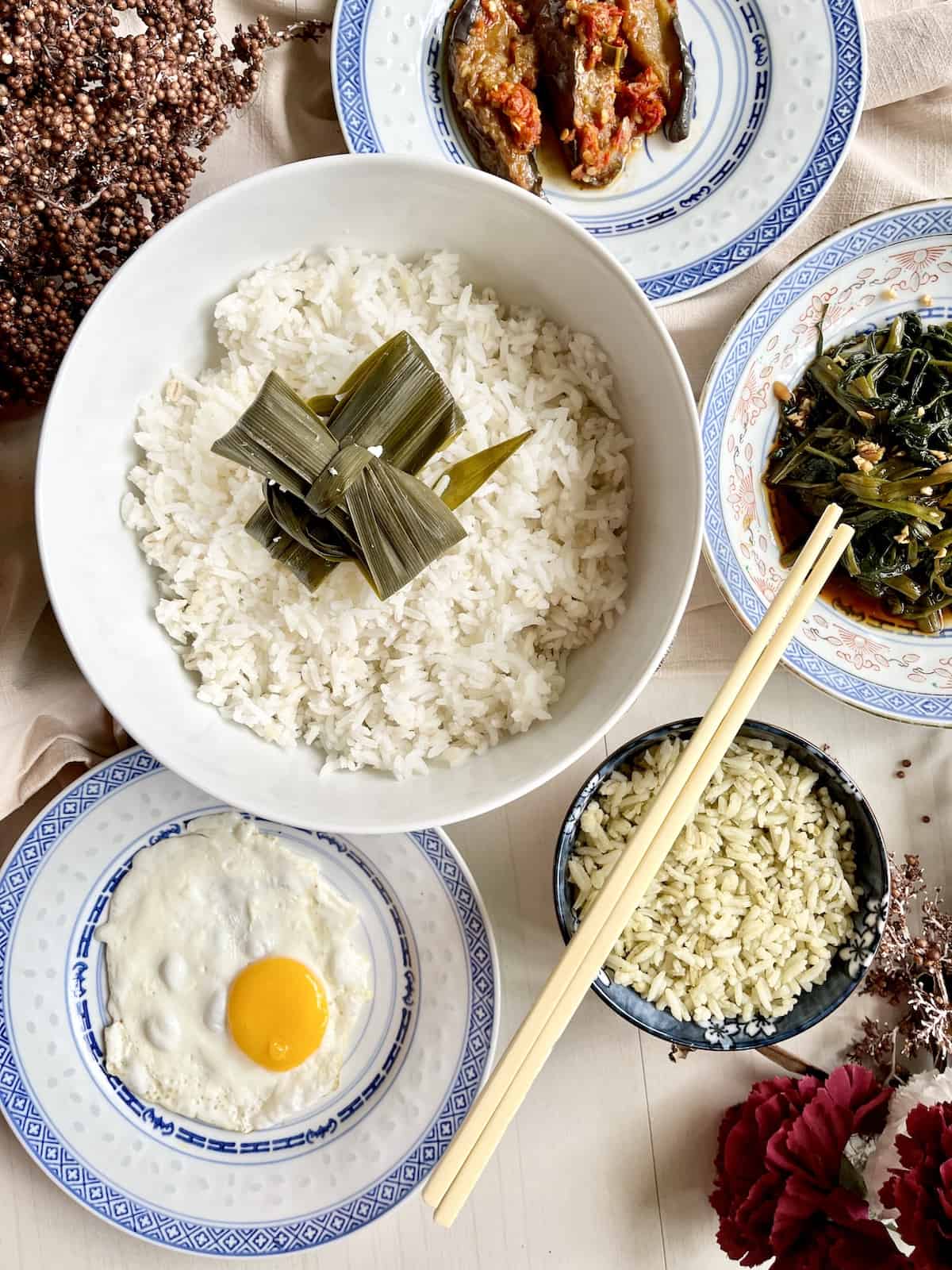 Pandan Rice is a very simple Asian rice that nonetheless never fails to impress thanks to its beautiful fragrance!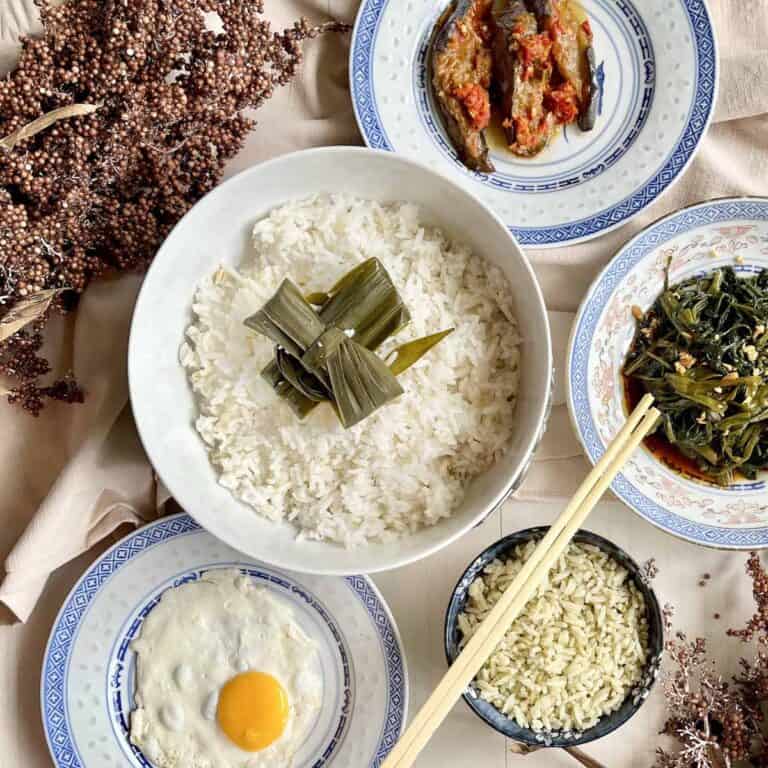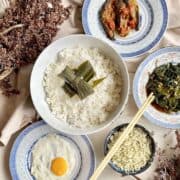 Indonesia
Nasi Goreng
Indonesian Fried Rice is a sweet, salty and savory dish that is a great Asian breakfast, especially with a fried egg!
Tip: if you don't have rice, mee goreng, or fried noodles, is a great dish too! It's quite similar to Nasi Goreng, but uses Sweet Soy Sauce, or Kicap Manis.
Nasi Kuning
The yellow rice is cooked with coconut milk and gets a lot of flavor from herbs such as lemongrass, kaffir lime leaves and turmeric.
Tip: always place the rice in the middle of the side dishes (omelette, fried chili, etc)
Chinese
Congee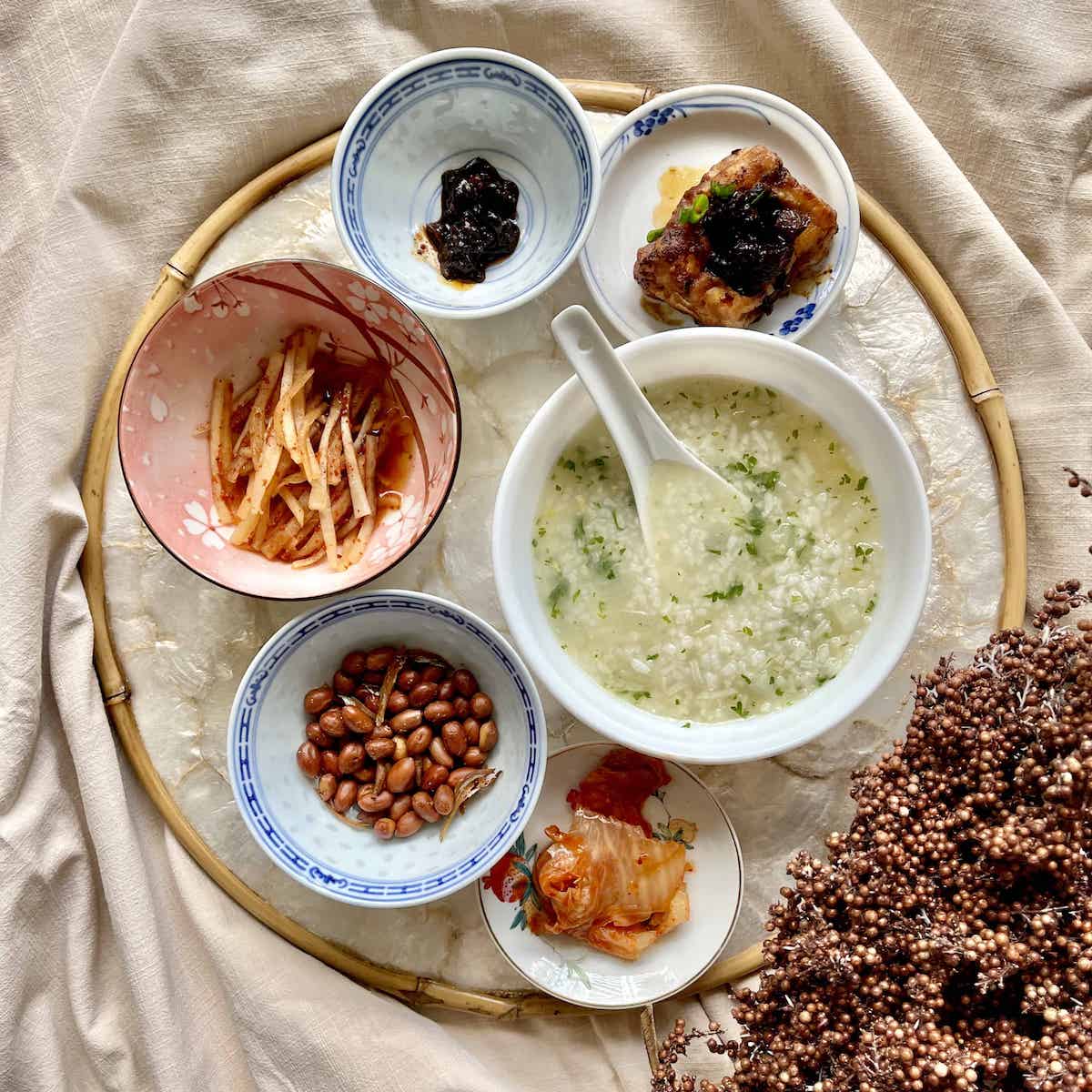 Rice porridge is the ultimate Asian comfort dish so bear with me as I share some of the variations that this dish can take!
P.S. Don't forget to include the small plates that go well with congee as well as the garnishes and toppings!
Easy Chinese Seafood congee with shrimp/ prawn
This Easy Chinese Seafood congee with shrimps or prawns is a delicious seafood rice porridge that is easy to cook but still silky and rich. Chicken stock/ broth optional!
Click here for the shrimp porridge recipe.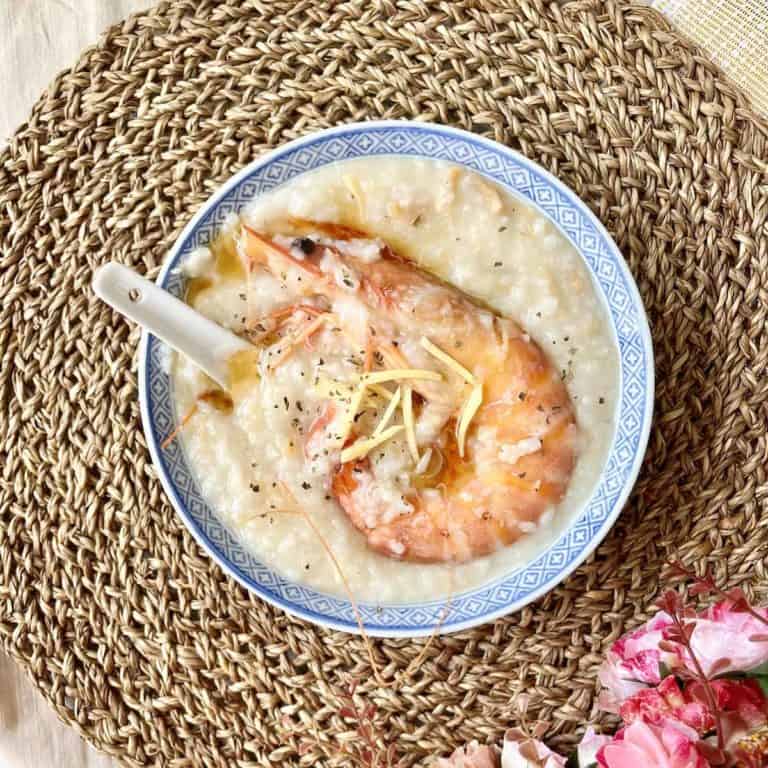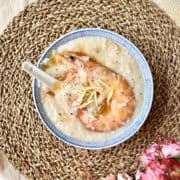 Easy Chinese Canned Abalone Porridge
A no-fuss, easy Chinese Canned Abalone Porridge recipe, also known as jook or congee, which can be made using store cupboard ingredients. So easy there's only 1 photo for the step-by-step instructions, it's the perfect comfort food and a delicious recipe for a weekday dinner.
Click here for the auspicious congee recipe.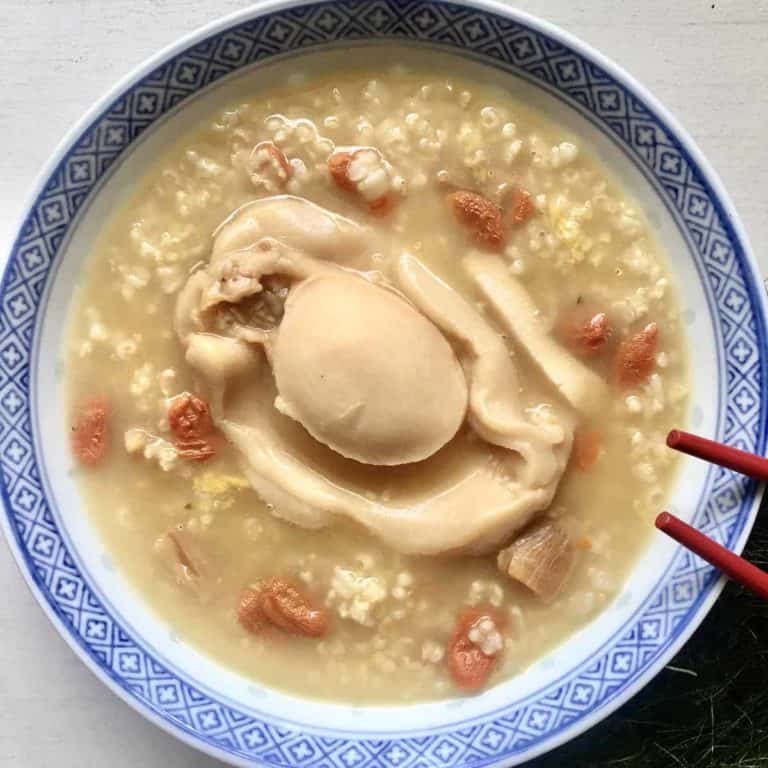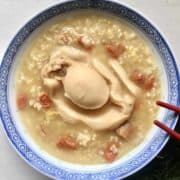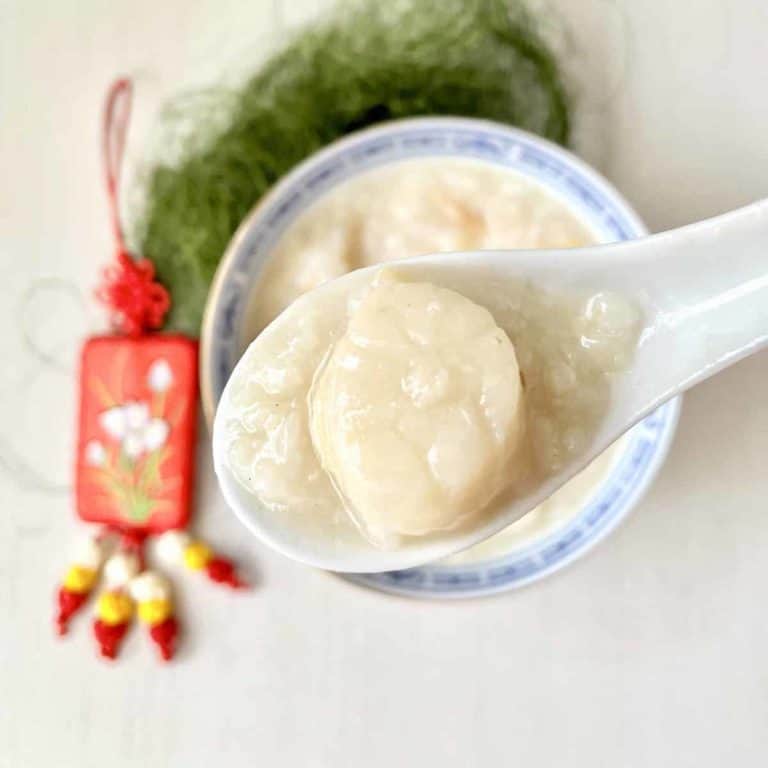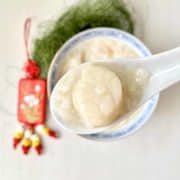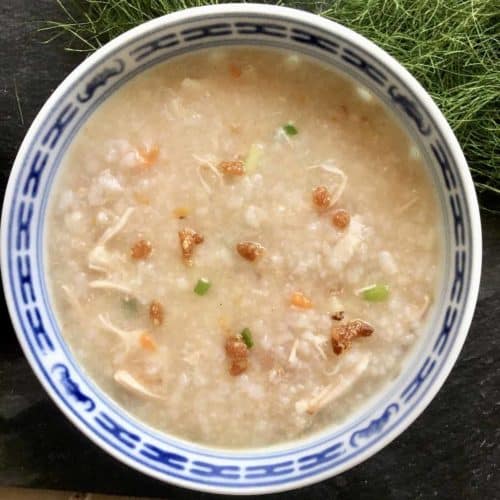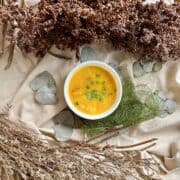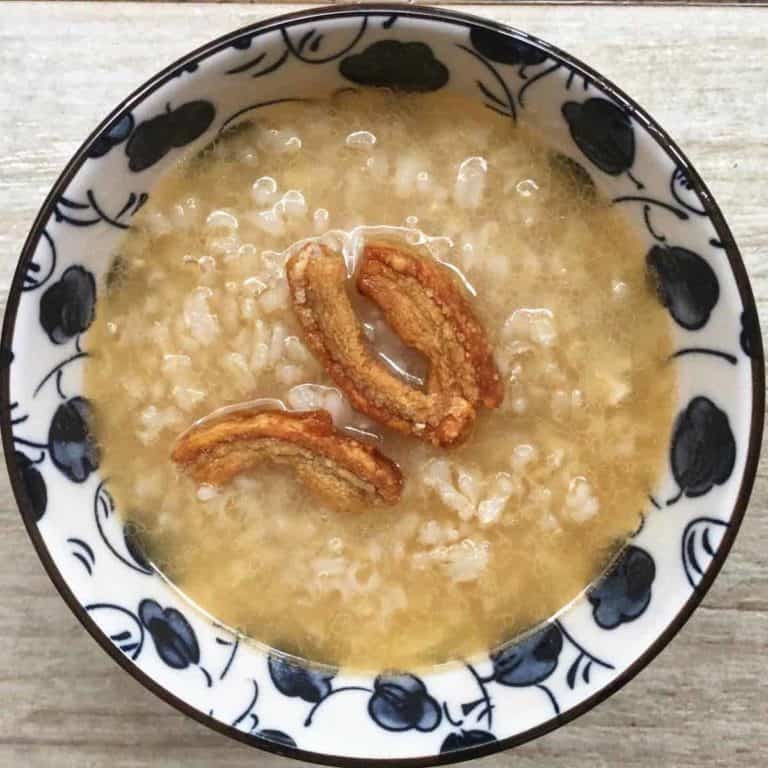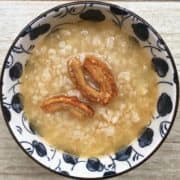 Chinese Fish Congee Recipe 魚片粥
This Chinese Fish Congee Recipe 魚片粥 is a delicious and easy Asian comfort food that will take you back to your childhood. It take at minimum an hour to make the traditional way and so I share 4 hacks to reduce the cooking time to 20 minutes!
Click here for the fish porridge recipe.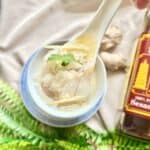 Chinese Ground Pork Congee Rice Porridge Recipe
This Chinese Ground Pork Congee Porridge Recipe is full of flavor and the perfect Asian comfort food for cold weather. This nourishing, one pot meal is a hug in a bowl, and will take you right back to your childhood! (Cantonese congee takes at least an hour to cook to cook till thick and creamy, so I also share 4 hacks to reduce the cooking time from 70-90 minutes to 25 minutes!)
Click here for the pork porridge recipe.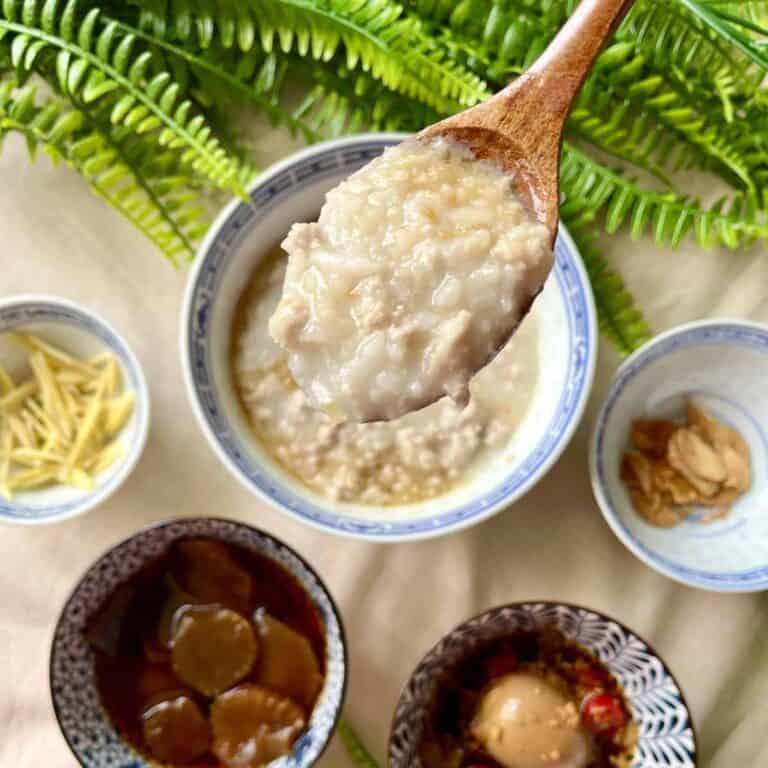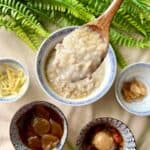 Egg Fried Rice
There are hundreds of types of fried rice but 1 of the most popular is Egg Fried Rice (蛋炒饭). Don't forget the green onions for a burst of freshness!
Tip: Use leftover rice to ensure the rice is fluffy and not mushy!
Pork Fried Rice
This is another popular fried rice recipe and is a great way to use up leftover Char Siu.
Pumpkin Rice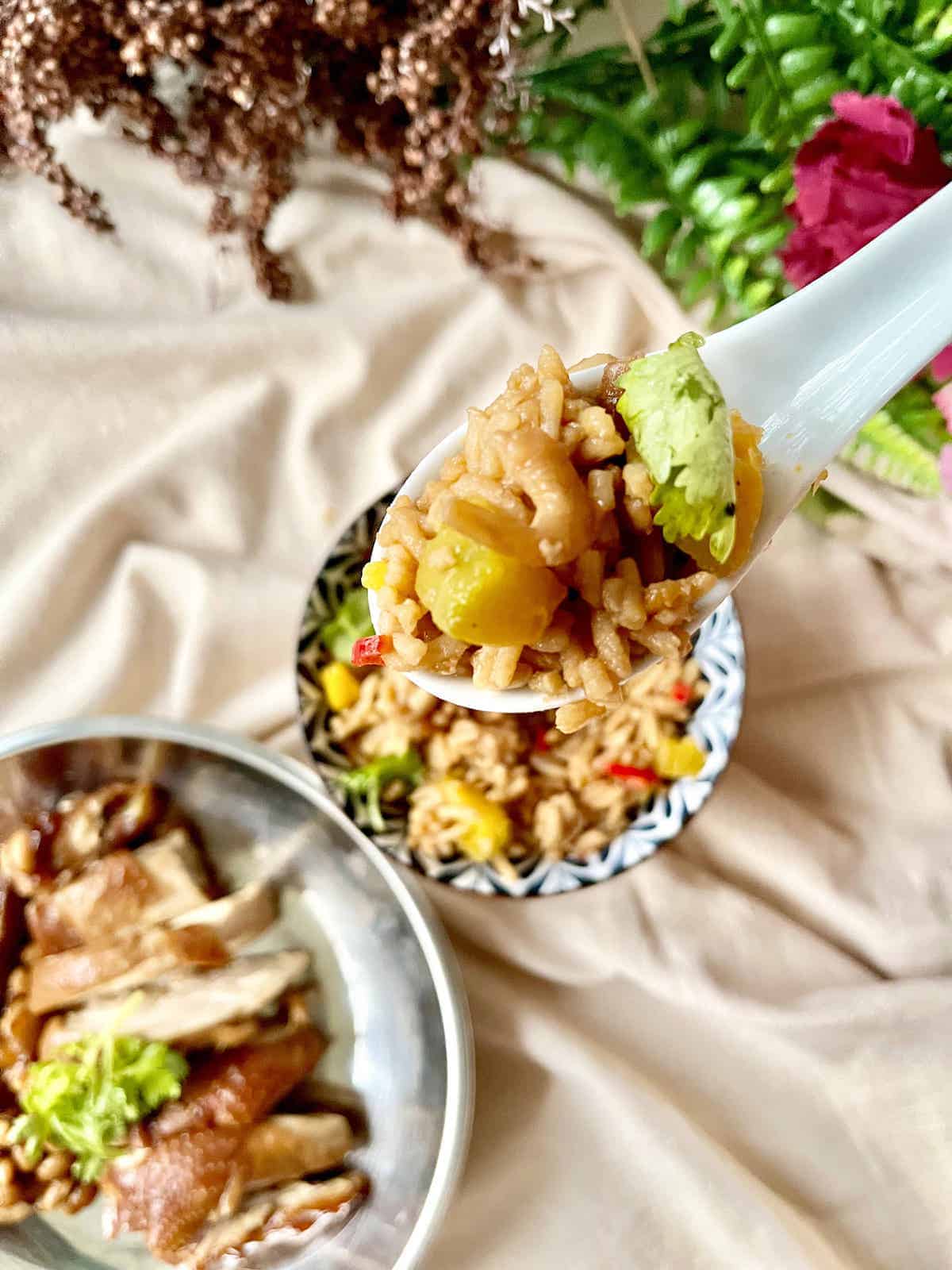 Chinese Pumpkin Rice
This Chinese Pumpkin rice is a super easy and flavorful rice cooker recipe: the soft pumpkin cubes melt in your mouth, contrasting with the firm bite of the white rice grains. Moreover, it only takes 10 minutes to prepare and the rest of the work is up to your rice cooker!
Click here for the easy rice cooker recipe.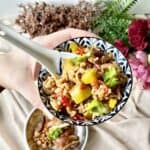 Nuo Mi Fan
Chinese Stick Rice (糯米飯) is a popular dim sum dish made with dried shrimps, shiitake mushrooms, Chinese sausages and sometimes dried scallops.
Important: remember to use glutinous sticky rice and never jasmine rice for this recipe!
Thai
Shrimp Fried Rice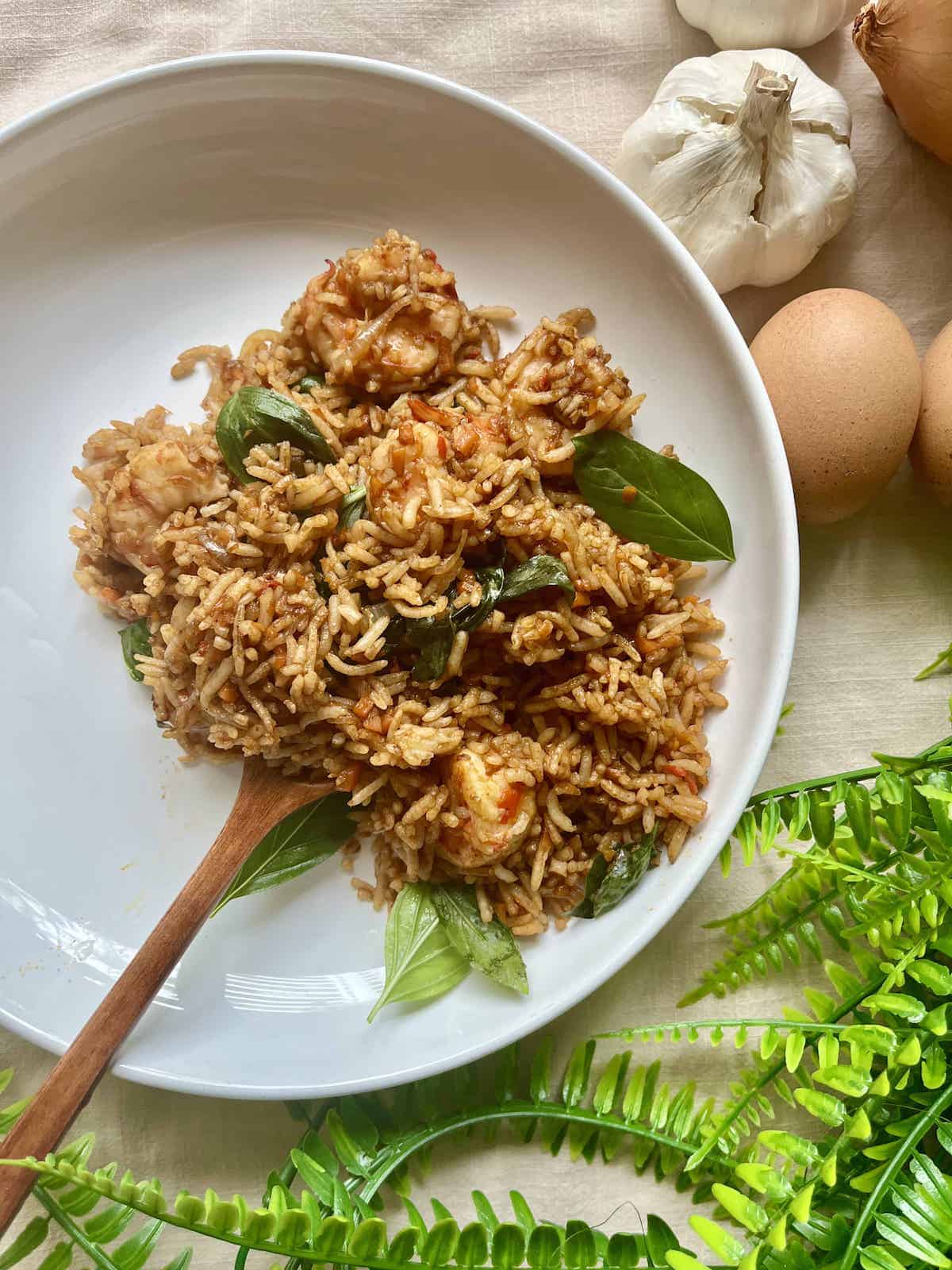 Thai Basil Fried Rice with Shrimp (Khao Pad Goong)
This Thai Basil Fried Rice with Shrimp (Khao Pad Goong) is quick easy and delicious: it's on the table in under 30 minutes if you have leftover rice. Plus making it at home means you can save money and custmise it to your desired spice level!
Click here for the spicy shrimp rice recipe.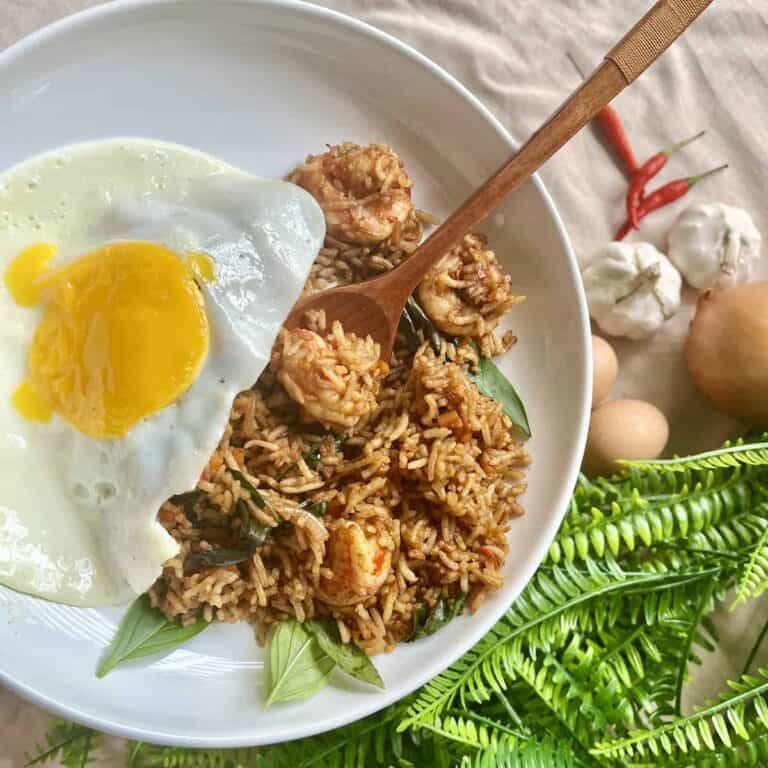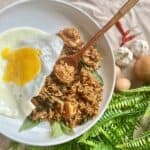 Pineapple Fried Rice
Because my Father worked for over 20 years in Thailand, I spent many years there, and pineapple fried rice was 1 of the 1st dishes I learnt to make! (Will include my own recipe on the blog soon.)
Tip: if you want to make the rice more golden in color, you can add a pinch of turmeric powder.
Shrimp Fried Rice
Thai fried rice (ข้าวผัด) with shrimp, Khao Phad Goong, is a popular, spicy street food. Don't forget to serve it with Thai Chili and fish sauce (Phrik Nam Plain)!
Pad Kra Pao
Thai Basil Stir Fry is my go-to dish when I'm in Bangkok. The recipe for this easy Asian rice dish originally calls for ground beef, but you can easily switch it to ground pork or ground chicken!
Indian
Jeera Rice
This delicious Indian cumin rice is done in only 10 minutes but has perfectly fluffy Basmati rice grains!
Lemon Rice
This vegan and GF South Indian recipe is a great way to add some color and flavor to your meal!
Biryani
With tender chicken, fluffy rice and fragrant saffron, this biryani is a treat! To make it a complete meal, pair it with these Indian vegetarian recipes or these delicious Indian sides!
Note: remember to always use basmati rice for biryani and never jasmine rice, sticky rice, or sushi rice!
Middle Eastern
Pilaf
This Asian rice pilaf makes a great side dish!
If these recipes were helpful, maybe you'd like to sign up for my Asian food newsletter?