The best Asian Appetisers for a party, whether it be Game Day/ Super Bowl Sunday Christmas, Lunar New Year and Thanksgiving!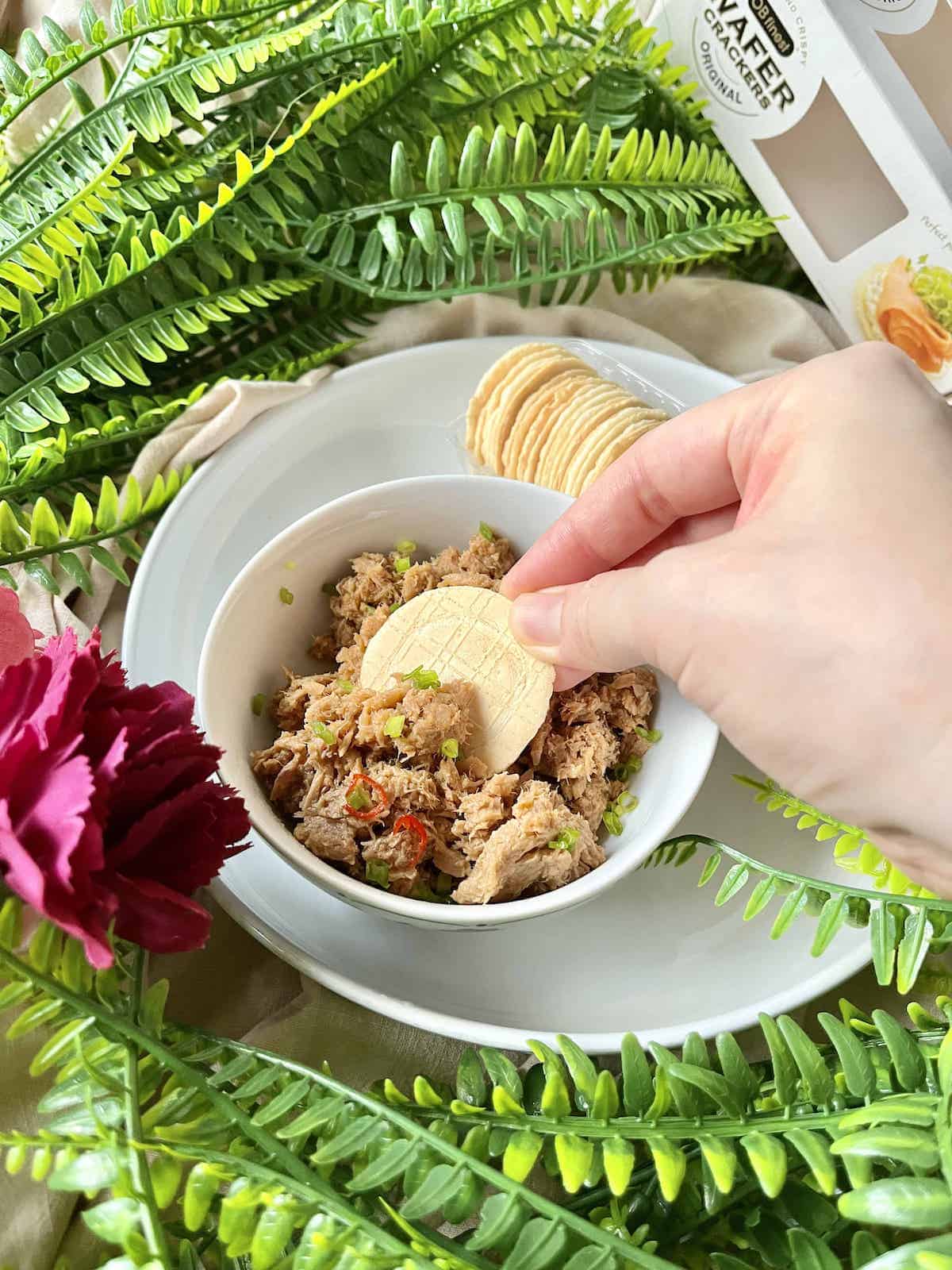 Jump to:
You know how many people say they prefer the Thanksgiving side dishes to the turkey main dish? Well, you'll feel the same way about starters after trying these new recipes!
Note: Most of the specialty ingredients required in these Asian appetiser recipes can be found at Asian grocery stores or on Amazon.
👩 Expert Tips
Tip #1: You want to serve a good mix of popular Asian appetisers at your dinner parties, ranging from cold to hot and sweet to savory. That way, you can cater for all tastes!
Tip #2: If you're following these great snacks with a hearty main dish, serve 3-5 appetisers per person. (Note: this is for all the appetisers, and not 3-5 per type of appetiser!) If it's just a cocktail party, make sure everyone can get at least 12-15 pieces. You don't want anyone to leave hungry!
Tip #3: If you don't have time to make a wide range of canapés and starters for the cocktail party, you can prepare a variety of your favorite sauces instead. For example, a spring roll dipped into hoisin sauce tastes very different from 1 dipped into a rice wine vinegar dipping sauce! Here is an introduction to Chinese sauces if you need some help!
Mochi Bread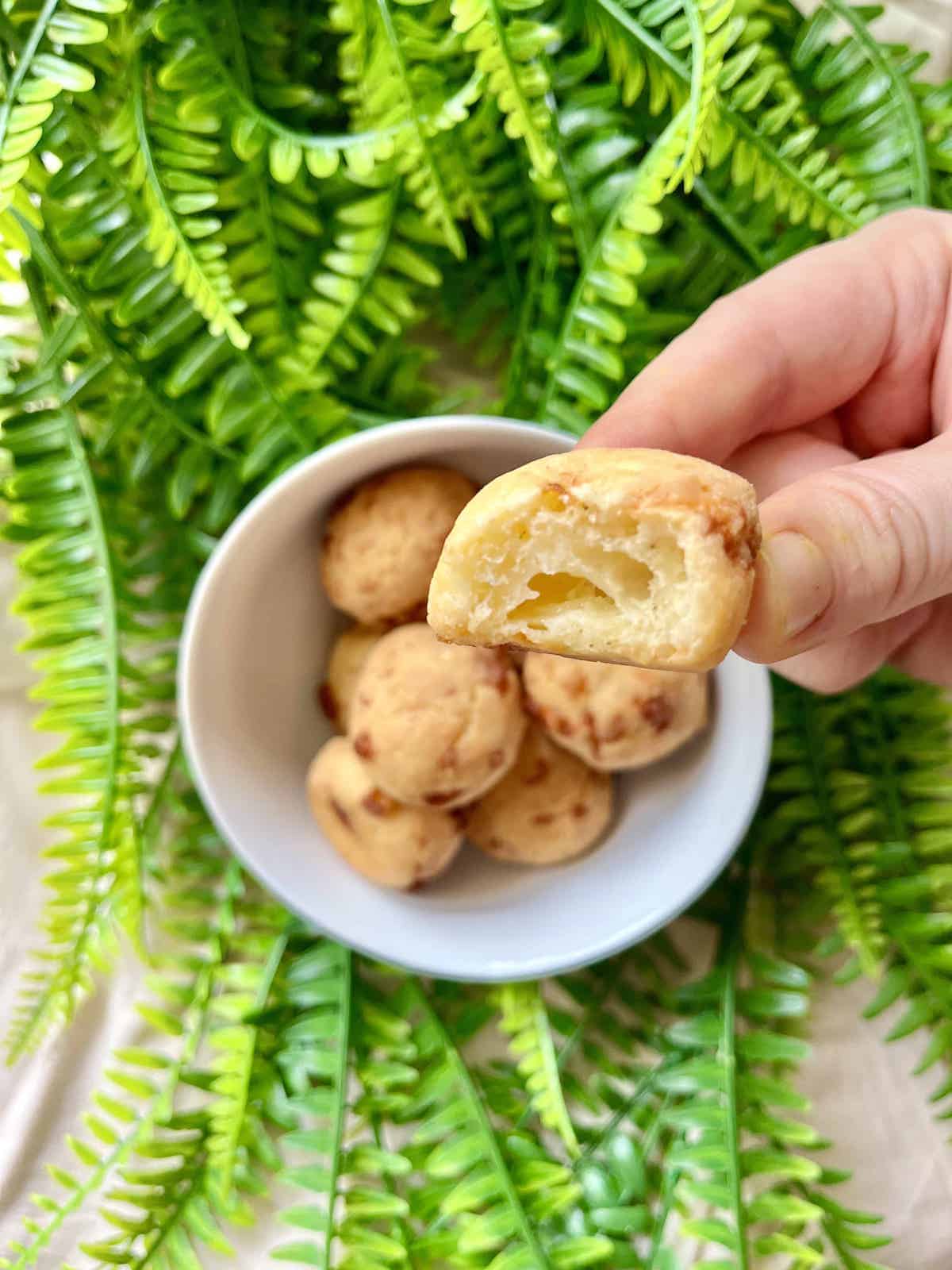 Cheese Mochi Bread
This delicious Cheese Mochi Bread Recipe is crisp on the outside and soft and oozy on the inside! It's also a super easy recipe: you just mix everything and bake. Plus no sugar is used so you don't have to feel guilty about snacking! (Baked) (Air Fried)
Click here for the chewy cheese ball recipe.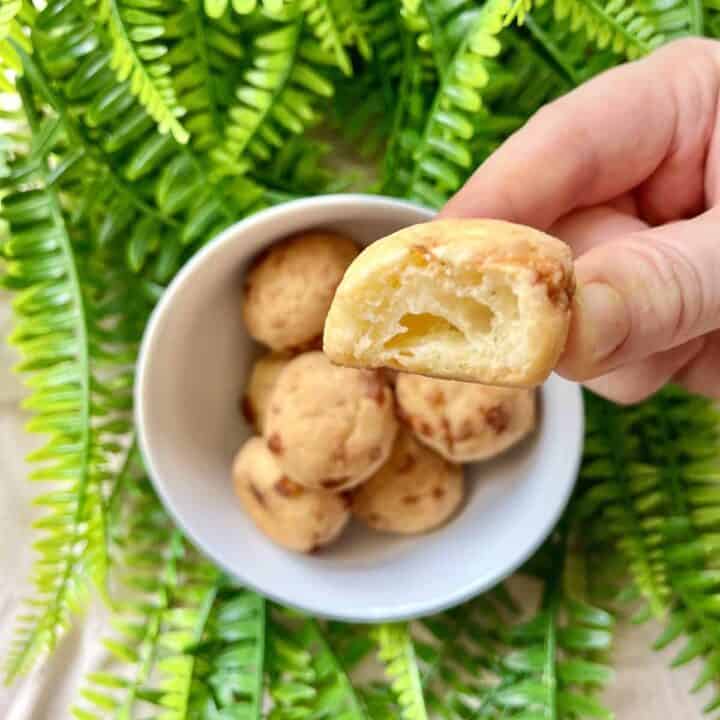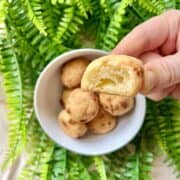 Chinese
Wonton Soup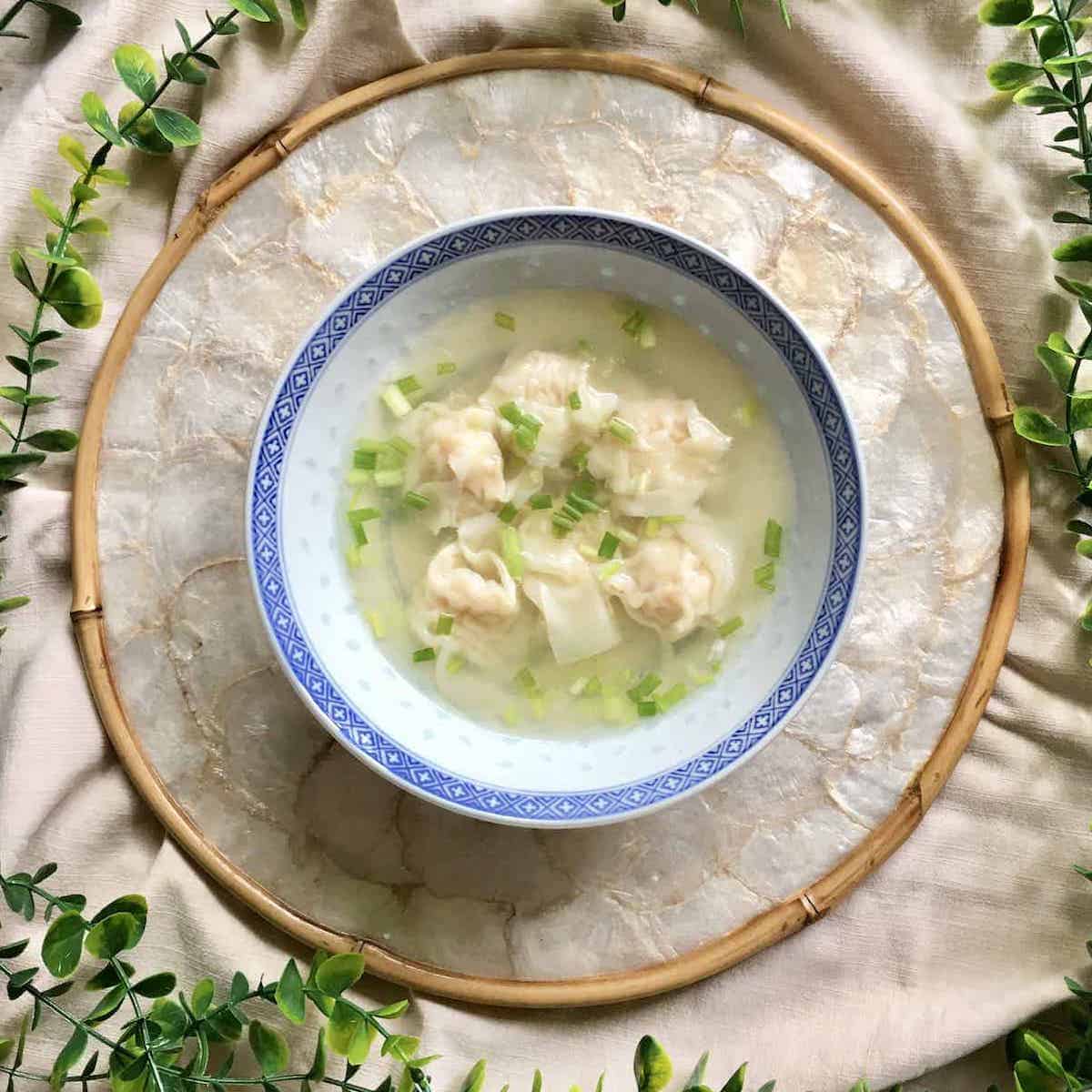 Easy Vegan Wonton Soup for Colds
Done in 20 minute vegan Chinese wonton soup that tastes as good as the traditional version. Gluten-free and made without commercially bought stock/ bouillon cube OR hours of making homemade stock! A great flu fighter thanks to the ginger and garlic!
Click here for the Vegan flu-busting clear soup!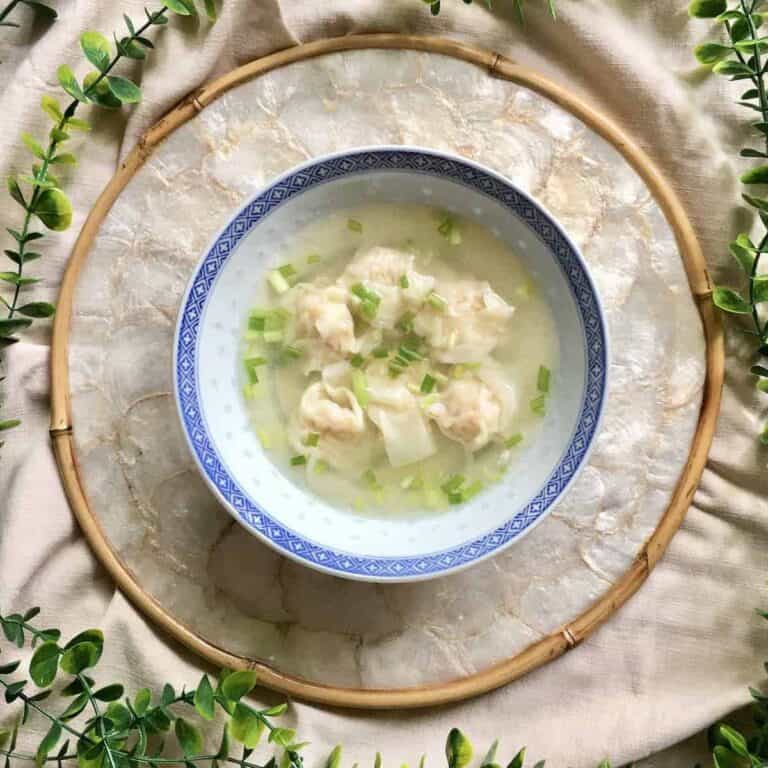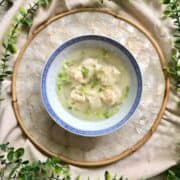 Egg Rolls
This fusion Egg Roll recipe rather interestingly uses pomegranate juice, which I've never seen in a Chinese (or even Chinese fusion) recipe before.
Note: if you can't get the egg roll wrappers, feel free to use phyllo dough instead.
Chinese Chicken Wings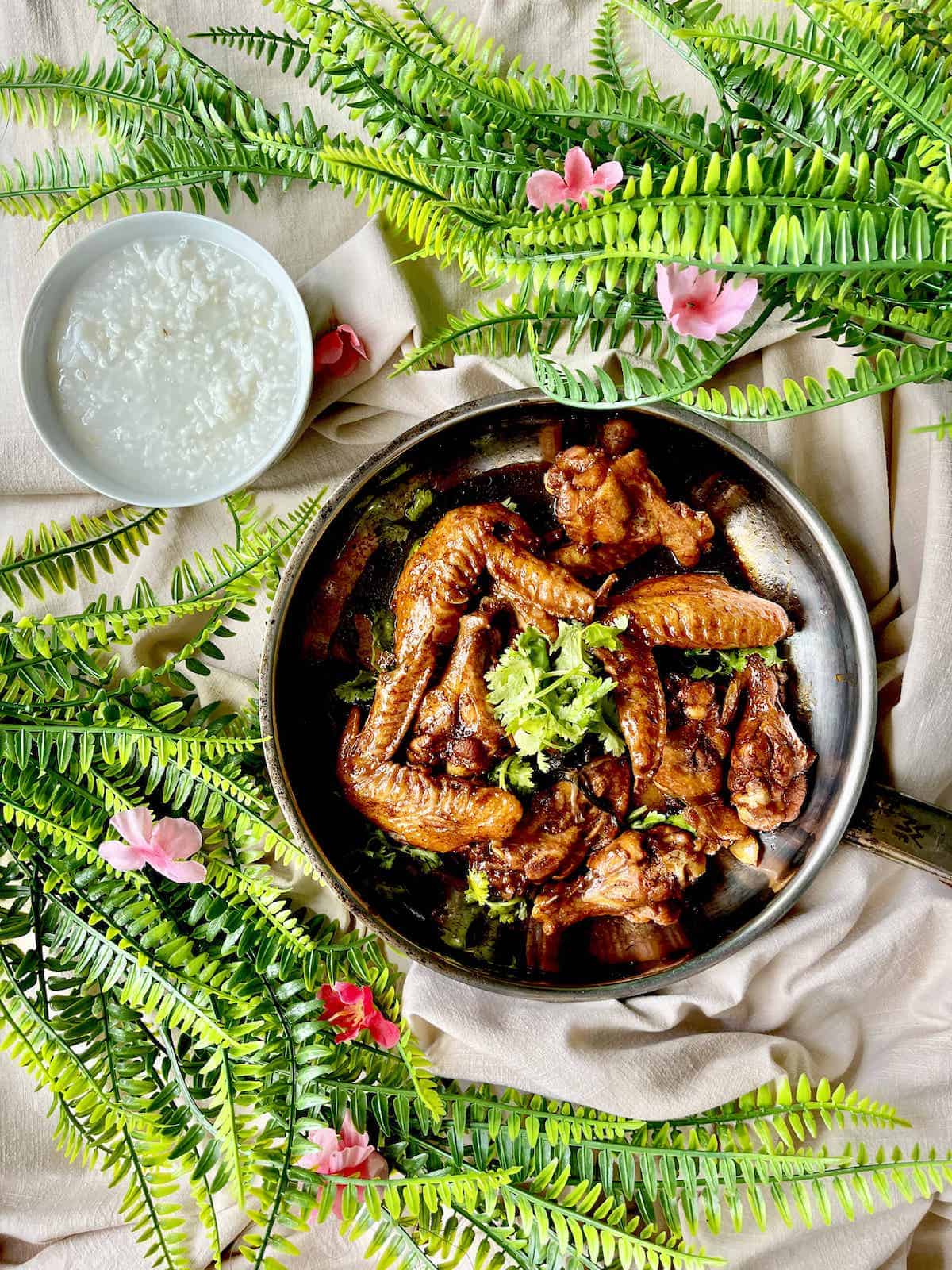 Sticky Chinese Chicken Wings (Braised)
These sticky Chinese Chicken Wings are braised in a savory sauce and require no marinating: they can be cooked whenever you have a crab ing without pre-planning! Fresh and zingy, they taste better than any from a Chinese restaurant and are on the table in 30 minutes!
Click here for the braised wings recipe.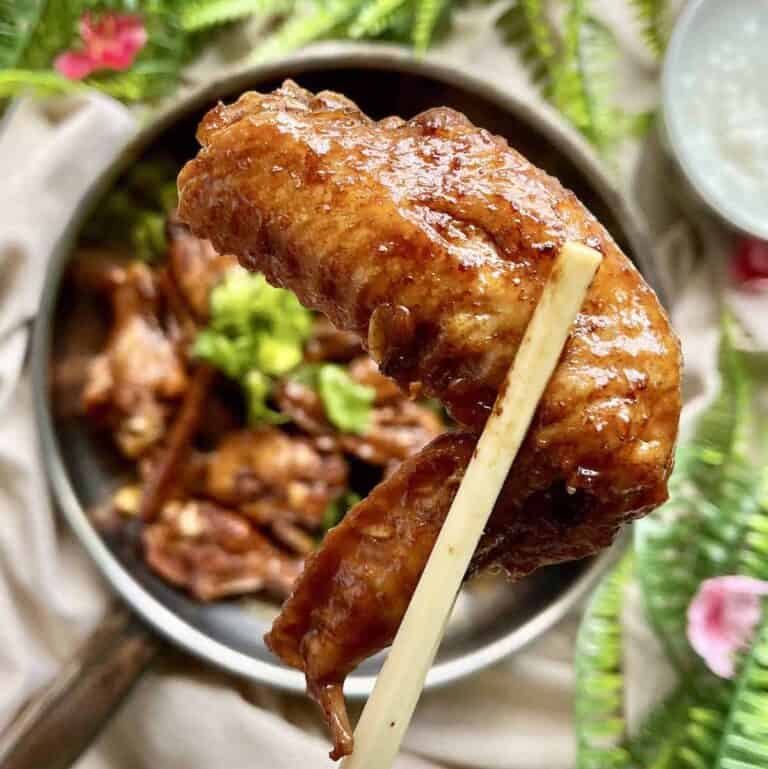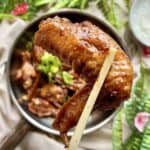 Lettuce Wraps
Step aside P.F. Changs and try these chicken wraps which only require 30 minutes to make, and go really well with these side dishes.
Note: Extra Soy Sauce Braised Chicken Thighs taste terrific when shredded and used in this recipe. You can also use leftover Peking duck meat!
Cucumber Salad
Cold cucumber salad recipe
The easy Chinese cold cucumber salad recipe is delicious and full of spicy flavor. Best of all, it only requires 4-ingredients and takes 5-10 minutes to make. 
Click here for the spicy cucumber appetiser.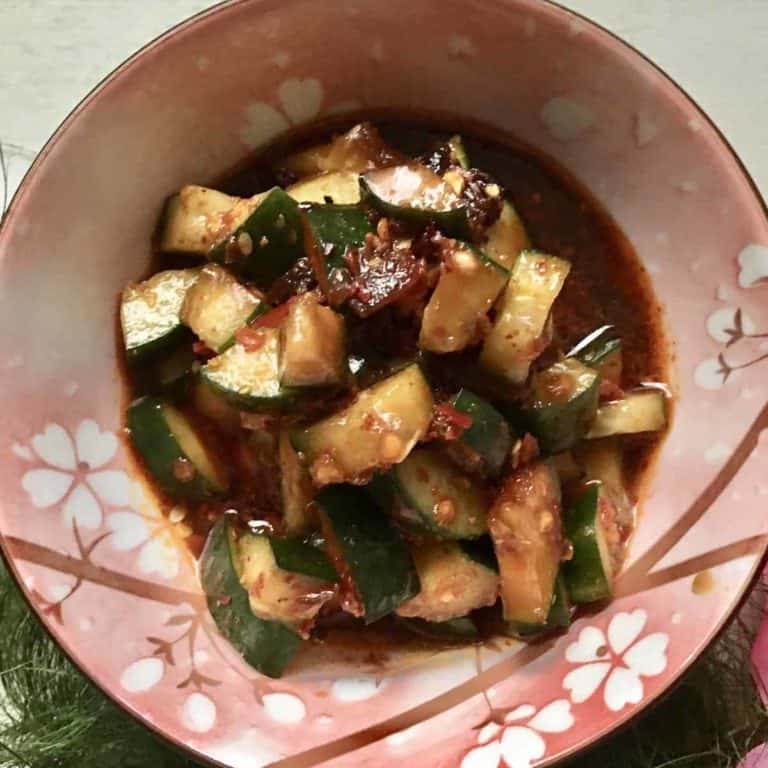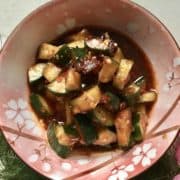 Mango Salad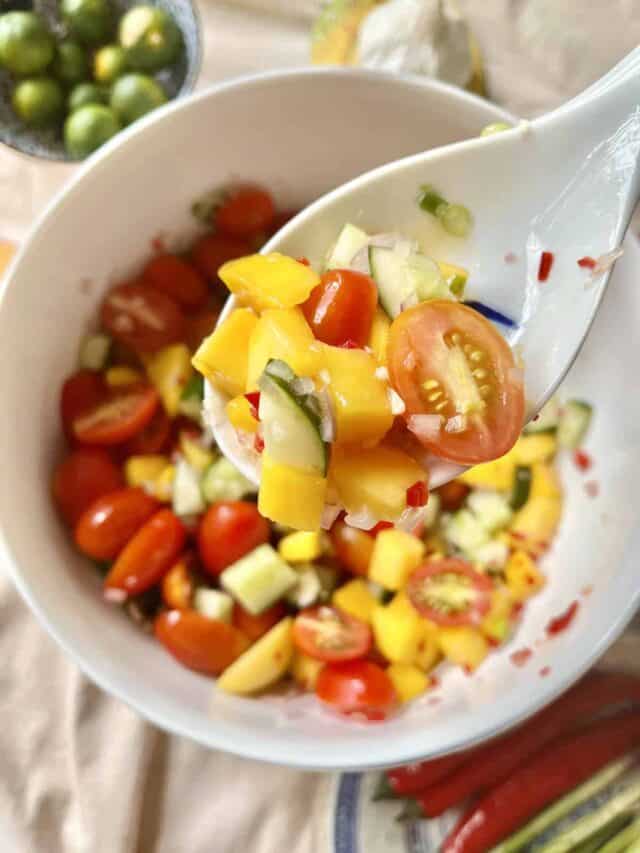 Mango Cucumber Salad (Asian)
This Mango Cucumber Salad (Asian recipe) is a light and refreshing side dish full of tropical flavor. Quick and easy, it's a sweet, savory and crunchy recipe perfect for camping or a summer barbecue. Plus, unlike many salads, there is no sour cream or olive oil used, so it's healthier and less heavy!
Click here for the mango tomato salad.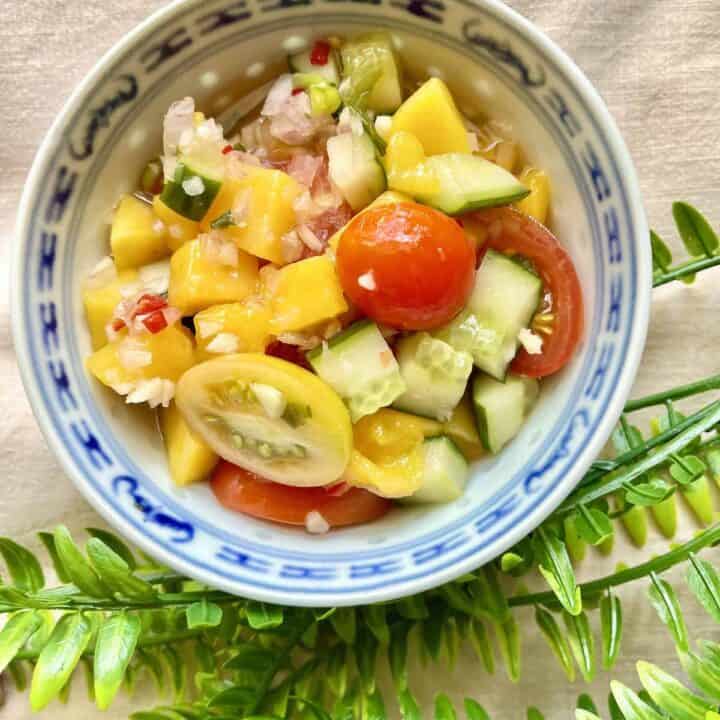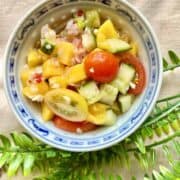 Shrimp Toasts
We're all familiar with the open-faced version served at Dim Sum restaurants.
Thus, today I thought I'd share this shrimp toasts recipe inspired by Chef Lee Yeon Beok, a Korean-Chinese chef, which is more like a fried shrimp sandwich! Crisp outside but soft and juicy inside, it's done in 35 minutes!
Japanese
Edamame
Edamame is 1 of the easiest and healthiest authentic Asian appetizers that you can serve.
Simply boil a large pot of water, pour in the frozen edamame and boil for a minute or 2. (Check the back of your packaging for the exact timing.) Carefully strain through a colander and serve!
Don't eat the skin- you're meant to pop the pods out (like peanuts.) The skin is super tough and fibrous and not very tasty I imagine!
Note: add a bit of salt to the pot of water, or sprinkle some garlic powder and chili powder on the cooked beans if you want more flavor. You can also coat with some sesame oil.
Onigiri
These Japanese rice balls can be quite filling so make each 1 mini-sized. You can serve them plain or with filling inside, such as canned tuna mixed with mayonnaise or pickled plums (umeboshi.)
If you still can't decide, try 1 of these 14 orinigi recipes!
Miso Soup
This authentic Miso Soup recipe only takes 10 minutes to make!
It's very light, consisting of mainly dashi, seaweed and silken tofu, so the perfect appetizer to start a heavy meal with.
Note: for more Japanese foods, click here.
Korean
Pajeon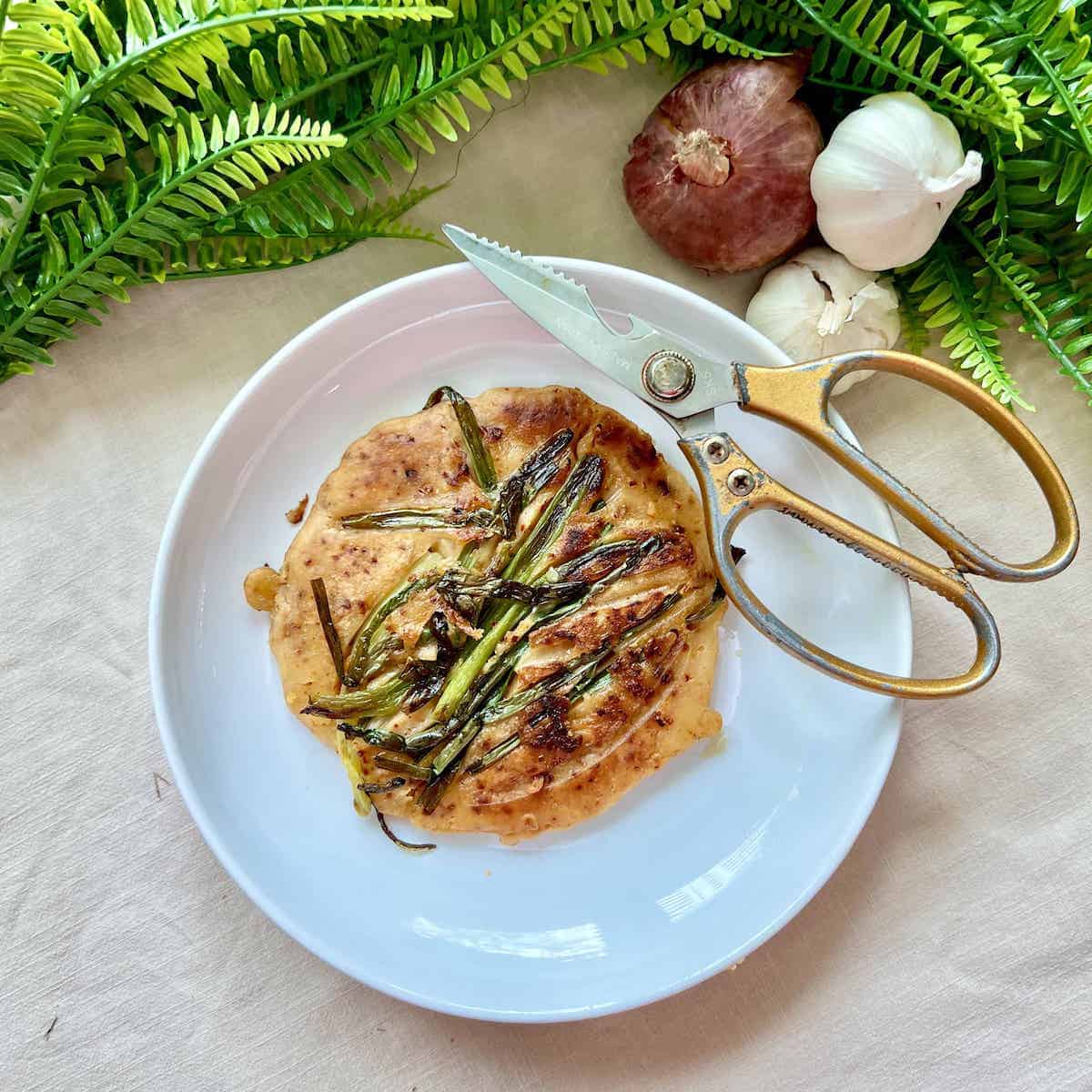 You can fill these Korean pancakes with plain scallions, fancier seafood or kimchi. Or even a mix of all 3!
Note: for sweet Korean pancakes, try my all-time-favourite Korean snack, hotteok!
Taiwanese
Green Onion Pancakes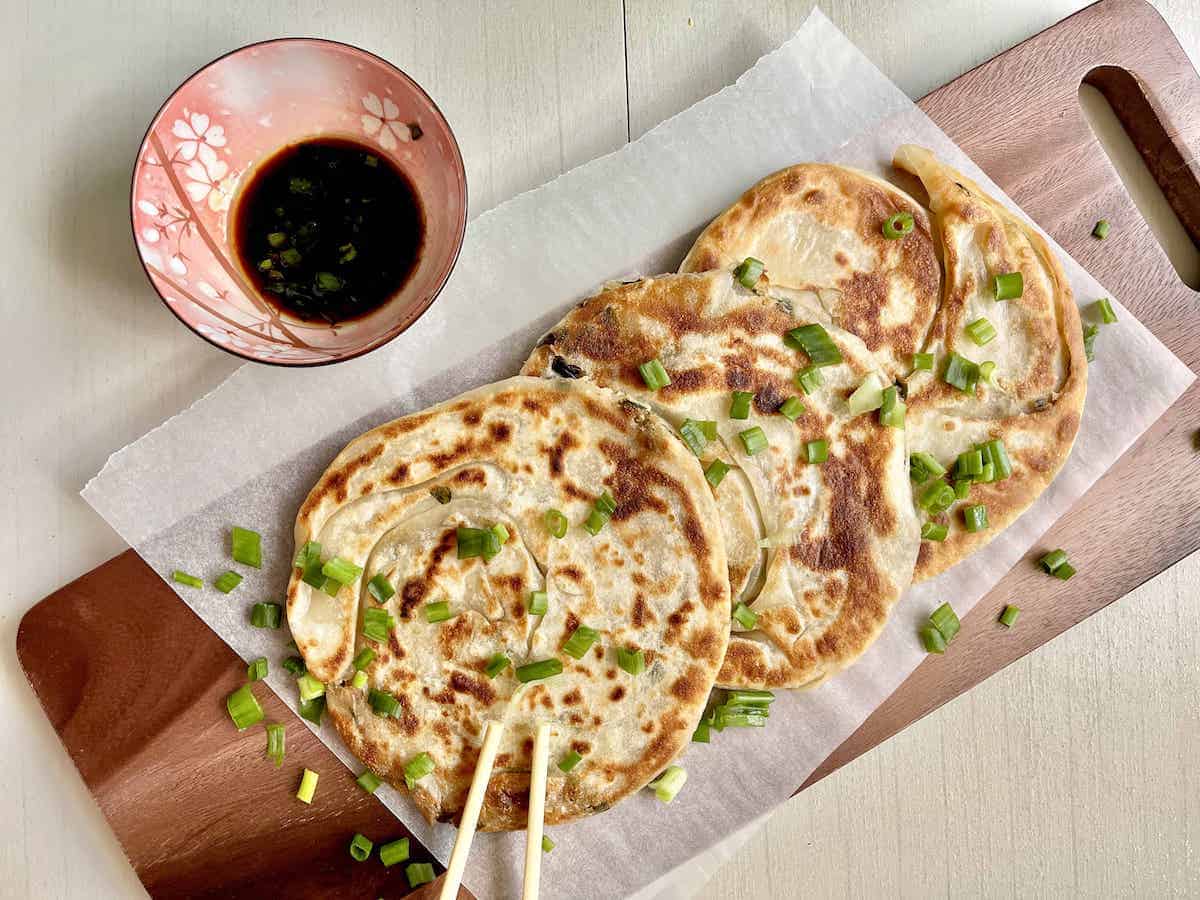 If you're out of scallions, you can use leeks or 1 of these green onion substitutes.
Note: don't for get the dipping sauce!
Note: for more Taiwanese dishes, click here.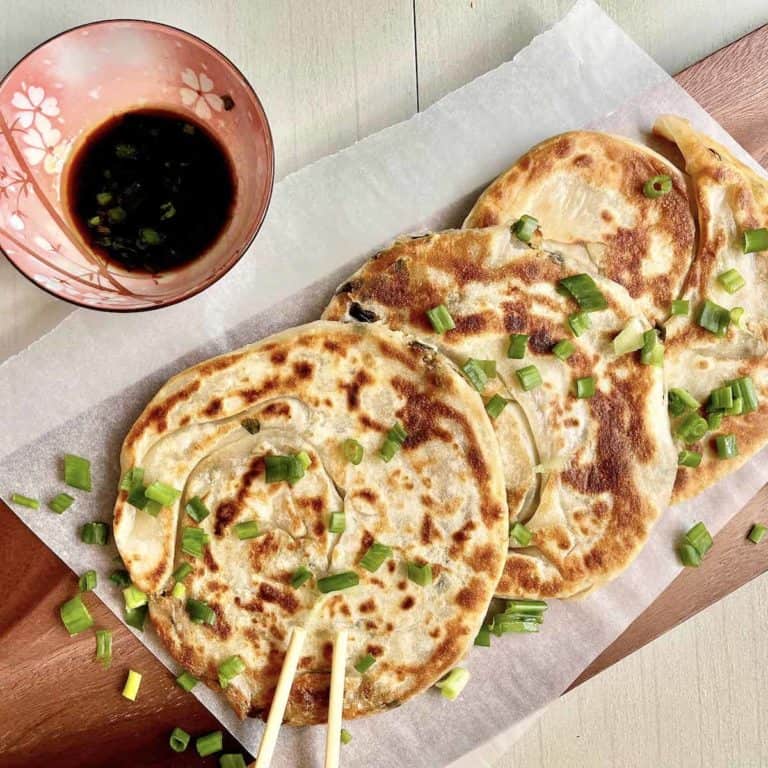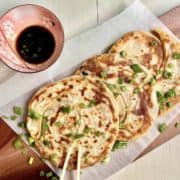 Popcorn Chicken
This favorite Taiwanese street snack gets its flavor from Thai Basil, garlic, shaoxing wine and 5-spice powder. (I recommend making your own Chinese spice rub for the freshest flavor.)
You can also serve the popcorn chicken with a chili garlic sauce for even more oomph. This finger food is so addictive, it's perfect for Game Day- you'll be popping it into your mouth non-stop!
Note: If you don't have shaoxing wine, feel free to use dry sherry or 1 of these ingredients as a substitute.
Vietnamese
Vietnamese Spring Rolls
These come fried (Cha Gio) or fresh.
For fresh spring rolls, the Nuoc Cham dipping sauce is really important as it provides most of the flavor: you will need brown sugar, fish sauce, garlic, lime juice and fresh red chilies (optional.)
Fun fact: did you know that extra rice paper can be rolled to make DIY tteokbokki rice cakes?
Chao Tom
This delicious shrimp paste wrapped around sugarcane sticks is 1 of my favorite Asian appetizer recipes.
Note: if you can't get sugarcane, feel free to use lemongrass instead- it'll give the shrimp a most delightful aroma!
Banh Khot
These savory bite-sized pancakes come with shrimp and coconut milk. Once you've had 1, you can't stop!
Thai
Pok Pok Wings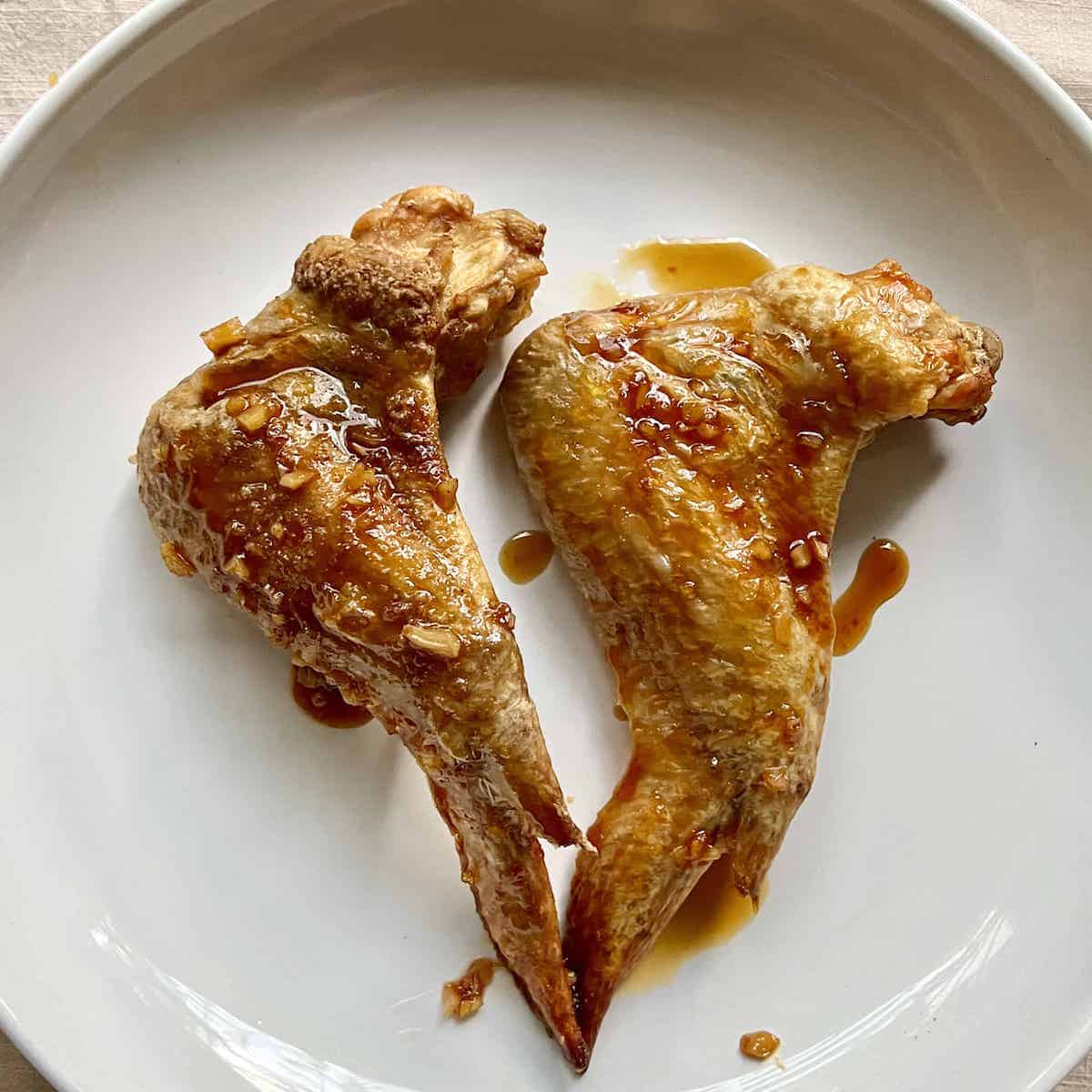 Well, these are really fusion Thai food not authentic but, either way, they're fingerlicking good! Although baked not fried, the skin is still super crisp!
Crispy Fish Sauce Wings Recipe (Baked)
Inspired by the famous Pok Pok wings, this Vietnamese Crispy Fish Sauce Chicken Wings Recipe has big, punchy flavors. Though baked and not fried, it is still super crispy, tangy and delicious with a fingerlicking, sweet, salty and tangy sticky glaze! 
Click here for the Asian baked wings recipe.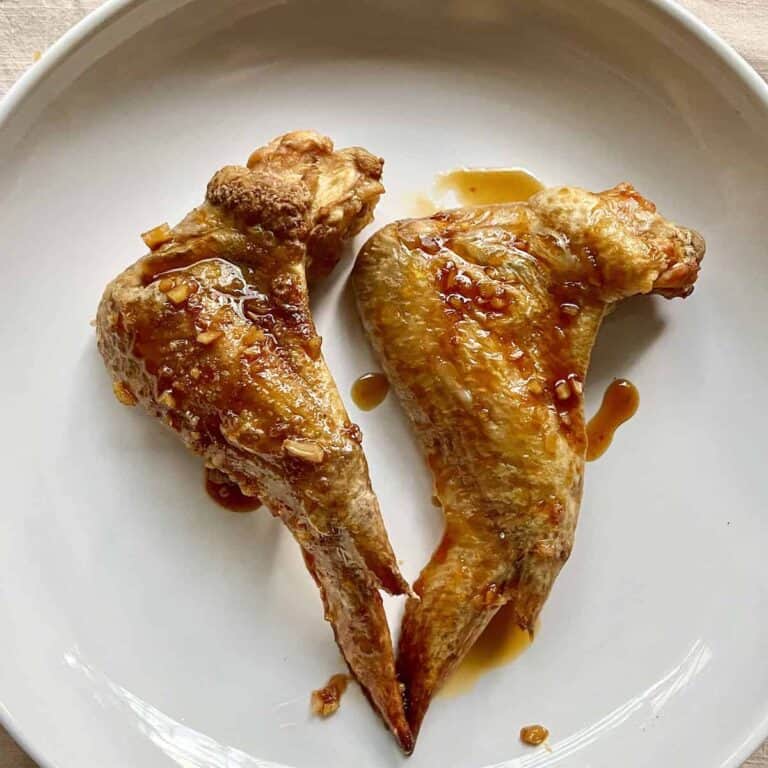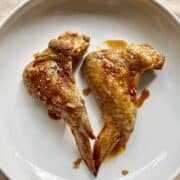 Abalone Vermicelli Noodle Salad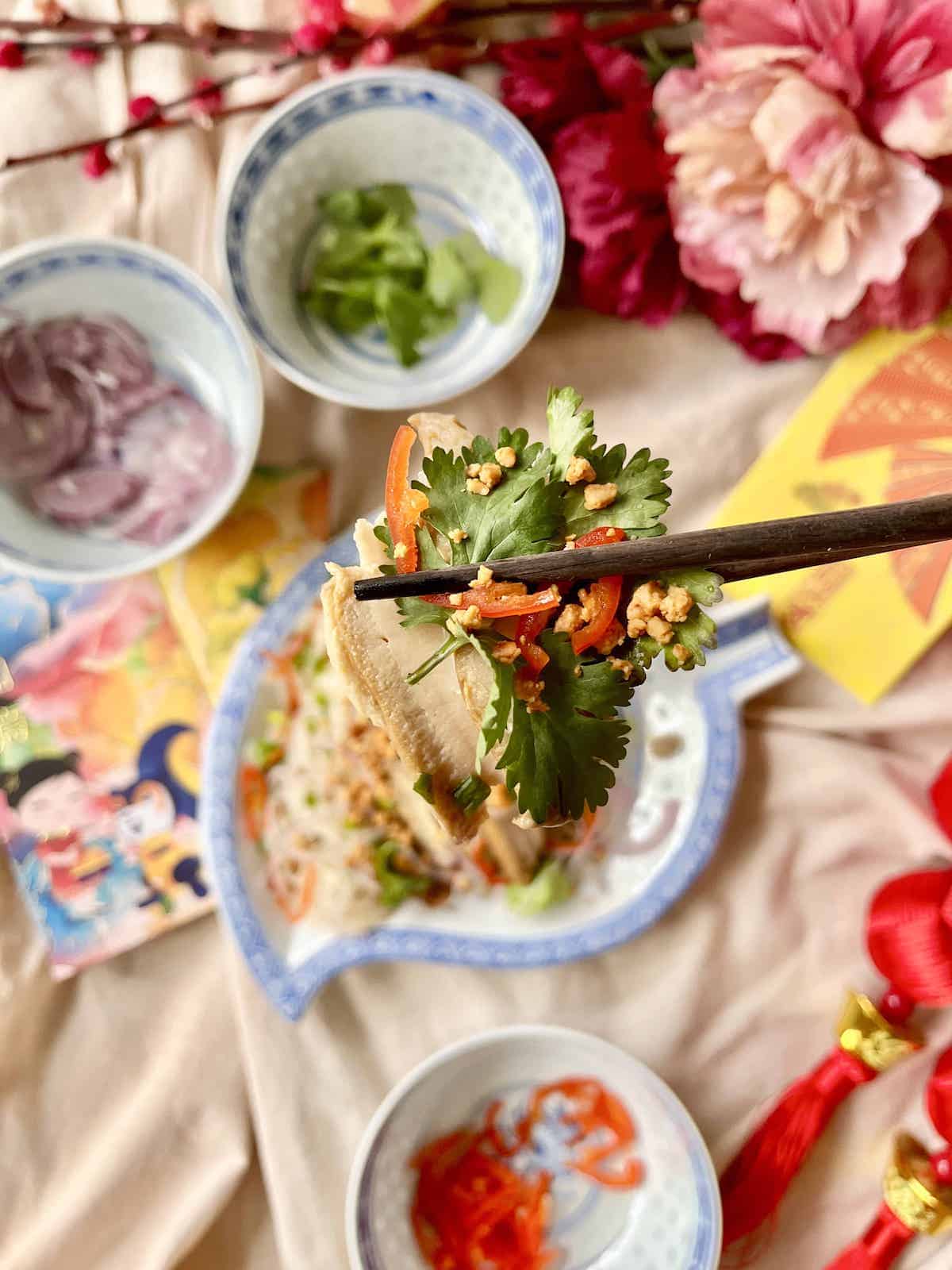 Thai Vermicelli Noodle Salad with Abalone
Tangy, sweet, spicy, and savory, this light Thai Vermicelli with Abalone Salad is a great make-ahead recipe for your Chinese New Year 2023 celebration dinner. It can even be a no-cook recipe, and is the perfect dish for beginner home chefs!
Click here for the abalone salad with noodles recipe.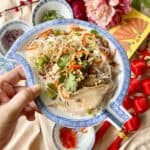 Singaporean
Satay
I've tried several KitchenTigress recipes and enjoyed them very much. You know this peanut sauce recipe is legit as it uses real peanuts and not peanut butter!
Click through for the recipe!
Spam Fries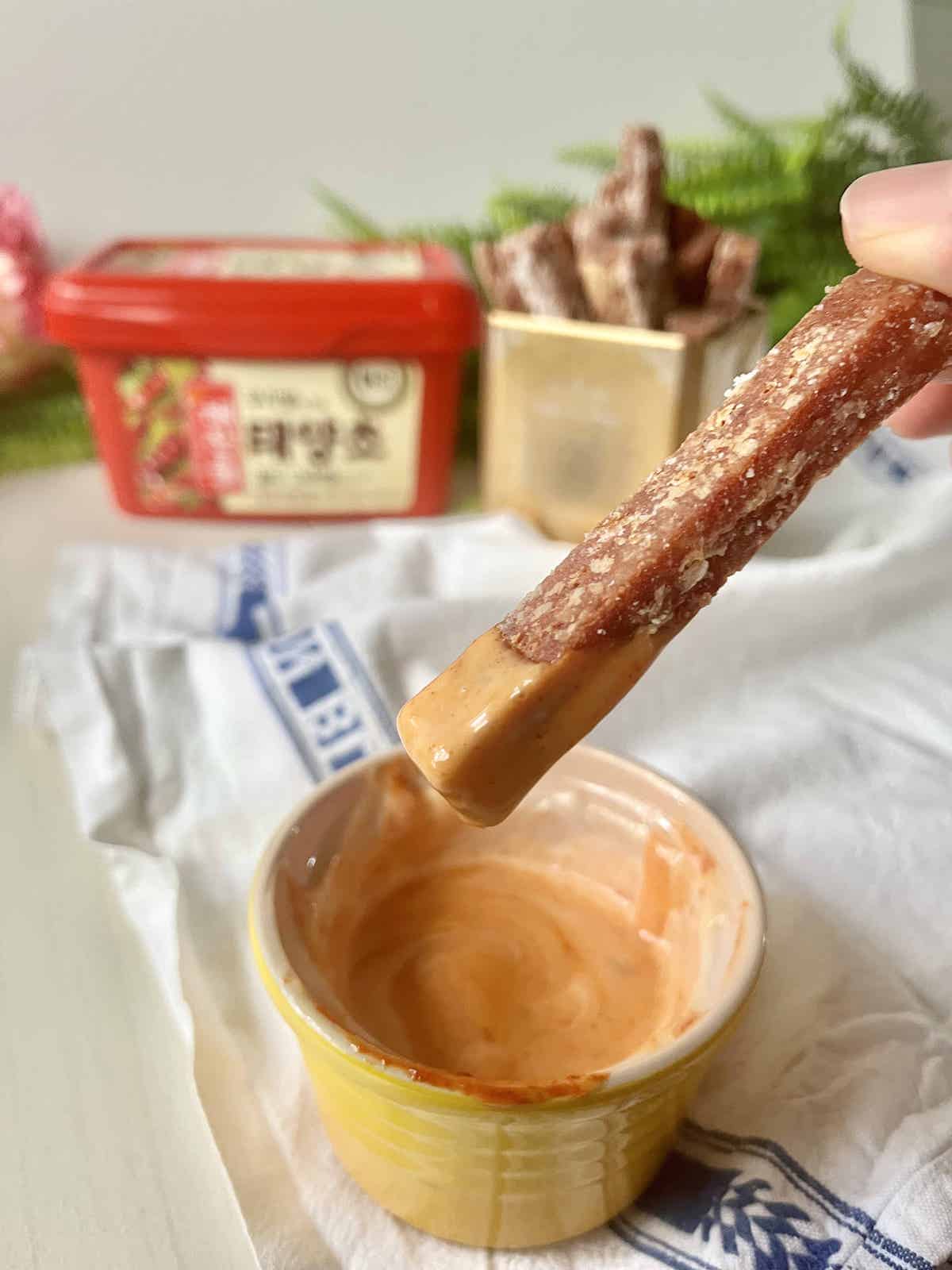 These pair really well with Korean Gochujang Aioli Sauce or Singaporean Sambal Mayonnaise!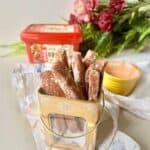 For more delicious Singaporean recipes, click here.
Spicy Canned Tuna Dip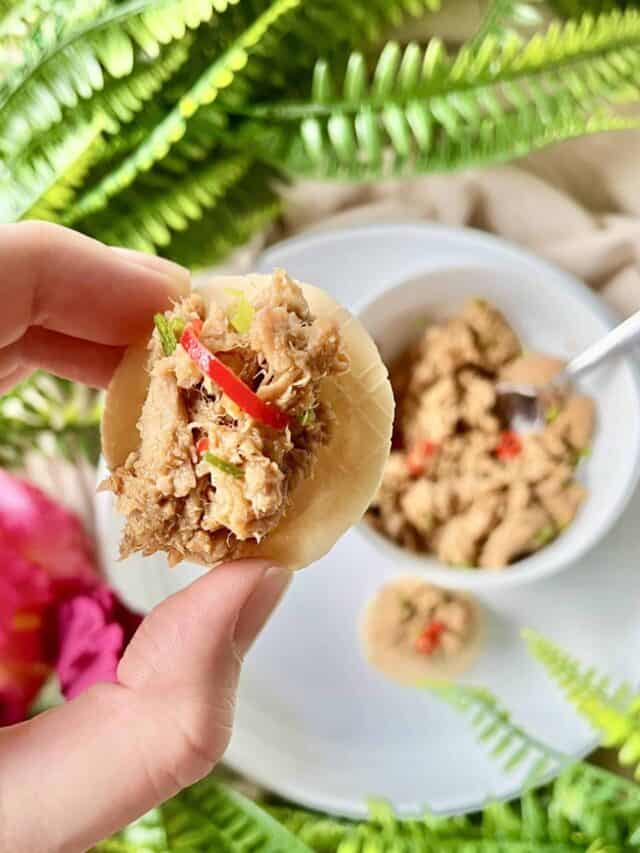 Only requiring 4 ingredients (onion, sambal, coconut milk and canned tuna- I don't include stuff like oil, sugar and salt!), this slightly spicy, slightly sweet, creamy and savory tuna dip is delicious with crackers or even toast!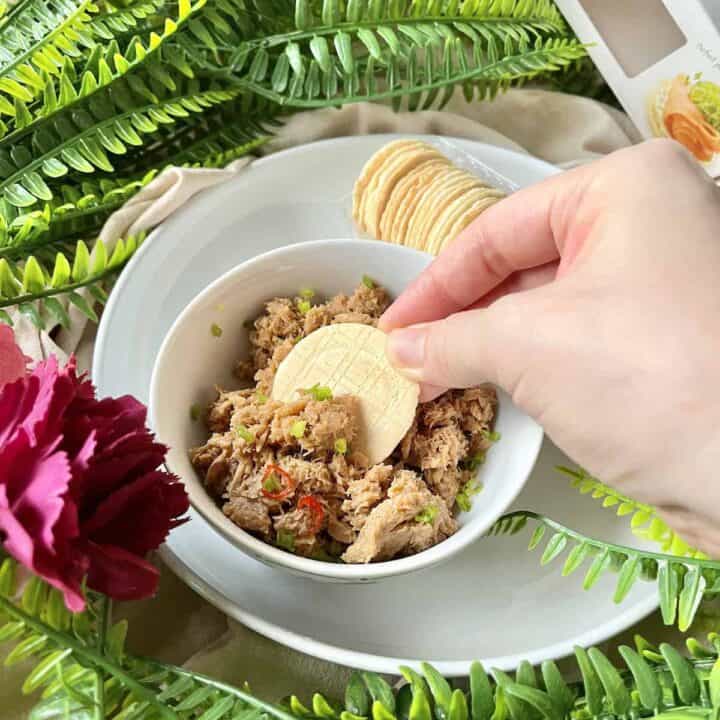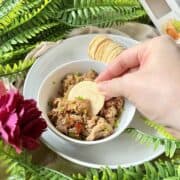 Indian
Samosas
This traditional samosa recipe only takes 30 minutes to make! Samosas are actually really flavorful on their own but, if you need more flavor, pair it with 1 of the dipping sauces for Indian chaat below.
samosa sauce recipe (indian chaat dipping sauce)
samosas are an indian deep-fried snack that are delicious on their own but often served with chutneys. Here are 2 delicious samosa sauce recipes, which can also be used as indian chaat dipping sauces.
Click here for the samosa dipping sauce recipe.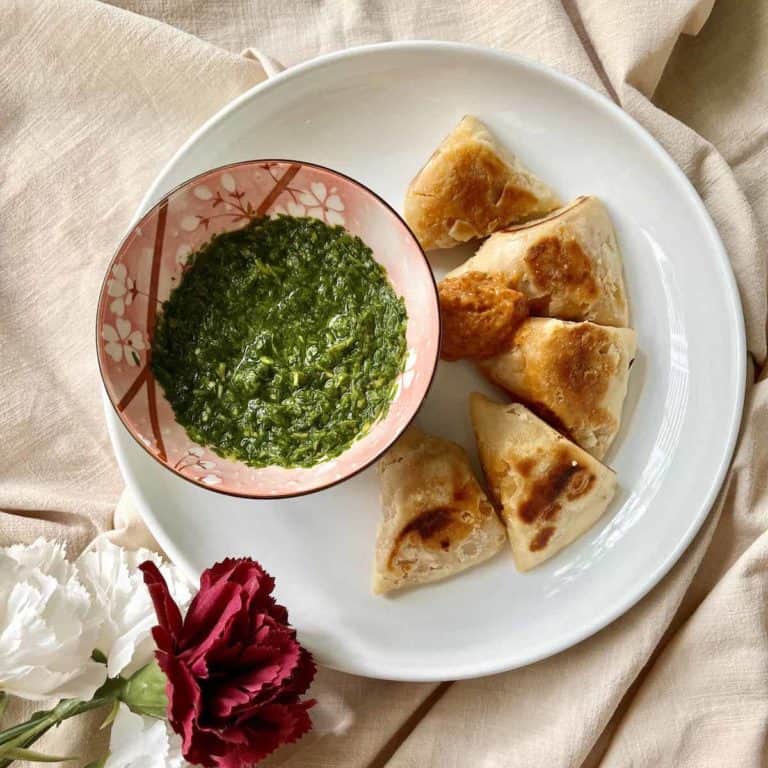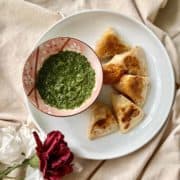 Note: For more Indian recipes, click here.
📋 Others
Mongolian Meatballs
These Asian meatballs are made from beef and coated in a thick brown sugar soy sauce glaze.
Cheese Wontons
This Panda Express copycat recipe uses cream cheese and green onions as a filling for the fried wontons. Best of all, it's a 4-ingredient recipe!
Which delicious appetizer recipe will you use at your next gathering? If you've enjoyed these Asian recipes, would you like to sign up for my newsletter?